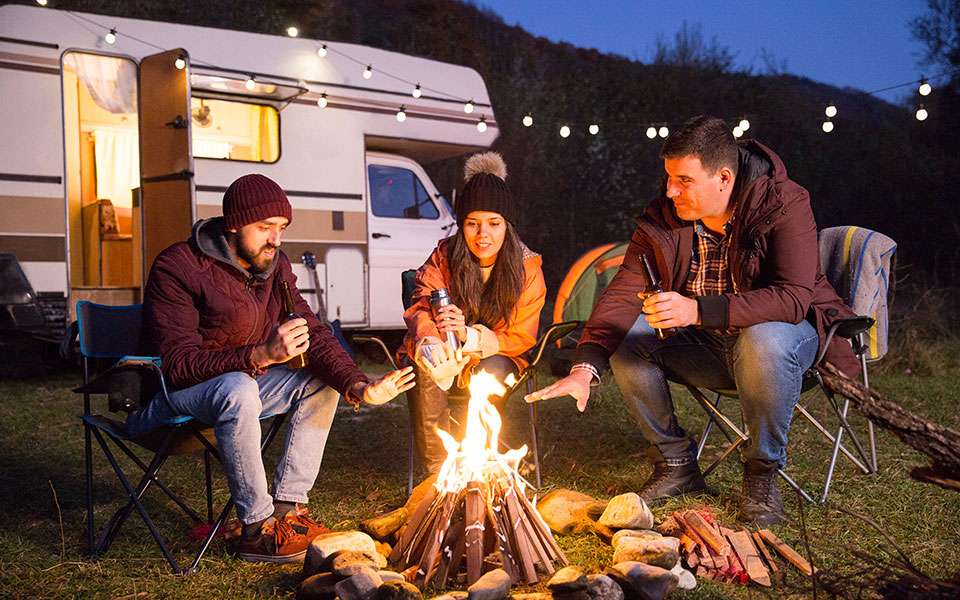 Best RV Loan Rates To Fund Your Next Motorhome
Recreational vehicle is the combination of house and vehicle. Those who love to travel with comfort and low expenses, recreational vehicles are always their dream home. Commonly known as camper or motorhome, the demand for RV 's is increasing day by day. So many financial organizations and online lenders are offering RV loans according to people's needs.
If you're looking for the best RV loan rate to finance your next camper, we are here to guide you step by step. In this article, we will discuss the best RV loan rates in 2020 and how to get the best Rates for your RV loan.
This content is created by our own knowledge and expertise. We evaluate the potentiality of some popular lenders and recommend you to make your journey easier.
Let's dive in.
What is RV Loan?
To finance any type of recreational vehicle, RV Loan is offered by banks, online lenders, credit unions and other financial organizations. Typically you can get this loan for both old and new recreational vehicles for a long period of time. Generally, the duration of a typical RV Loan is around 10 to 15 years.
Unlike auto loans, RV loan is not a short term loan. It's similar to mortgages regarding the duration time. For getting an RV loan, lenders will ask to know the information about your financial statements, tax returns etc. You will also need to go through the inspection process for the final evaluation.
How to Get the Best Deals on a RV Loan?
If you're struggling to manage the best RV loan rates that meet your expectations, few things you should keep in mind. Whether you are planning to buy a motorhome or a truck camper, getting a suitable RV loan is not much hard. But there are various RV financing service providers you will find in the marketplace. Every lender will try to encourage you to pick their own. How do you know if it is perfect for you or not?
No worries! Follow our instructions step by step, hope you can make the right decision.
Let's move on…
Know Your RV
You should have clear knowledge about the recreational vehicle you're planning to buy. You should know how much it costs to buy and how much finance is required to get your RV on your door. First of all, you need to pick the RV according to your own research and know every ins and outs of this RV.
Different lenders provide different facilities for different types of recreational vehicles. Once you set the budget and analyze your credit score, you will make up your mind where you should move forward.
Compare RV Loan Lenders
Many renowned RV financing leaders you will find in the marketplace. One is best for low interest rate, another is for long term duration and the other is maybe for a higher amount of payment facility. So which one do you choose? You have to evaluate which lenders are meeting your higher experience and ensure satisfaction.
Probably you want to buy your next motorhome so early, in that case, you need to search out a lender who specializes in quick funding. Besides, maybe it's not essential to take a long term duration for your RV loan, you can pick the short term RV loan with a down interest rate.
Apply For The RV Loan
Now it's time to apply to your selected lenders that can meet your criteria. It's common that you don't get a response from every lender. Probably you can't meet every requirement for taking the loan from X lender but Y lender is welcoming you. It can happen.
Finally, keep in mind that every part of this system needs to be done carefully unless there is a possibility of being rejected from the RV loan. Some lenders don't accept lower credit scores, and don't run on it. Give attention to where you have a scope and flexibility for making your dream happen.
Prepare for The Inspection
Once you get a call from any lender, keep in mind, you have to maintain each and everything very smoothly. In the inspection process, you need to gather everything in one place and verify it carefully. They will ask to see the financial statements, tax returns to see if you're capable of carrying out this loan or not.
Finally, if everything goes well, you will possibly get the funding that you're waiting for.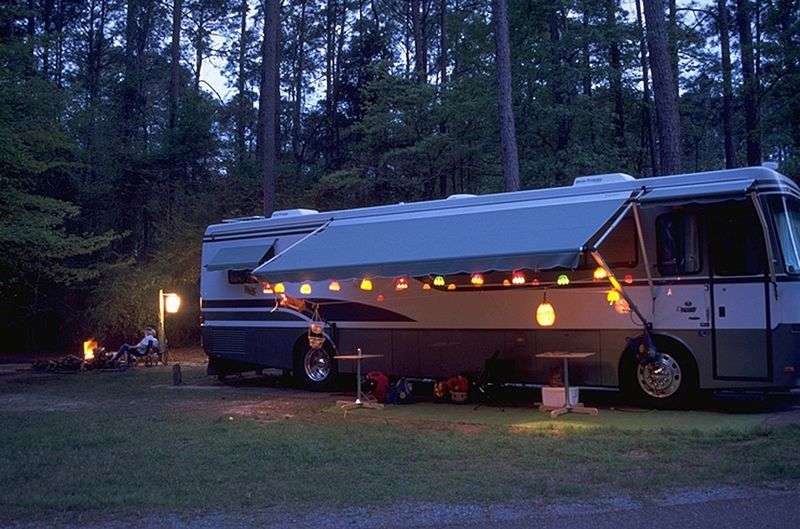 Best RV Loan Rates In 2022
We have accumulated the top three best RV loan rates if you want to get lower interest rate and  flexibility. We give you some quick inside among those three lenders. You should give more research by your own responsibility and take decision according to your preference:
GreenRVLoan
GreenRVLoan has been a leading RV financing service provider since 2002. They have a strong reputation for bad or no credit RV Loan options. But for this, the interest rate becomes a little bit higher. They are providing services for almost every type of recreational vehicle from motorhome to travel trailer.
They also have another program for having good credit scores. If you have a good score of more than 700, they are willing to serve you at an affordable rate. Most lucrative part, they are offering up to 2000000$ to finance your dream RV.
You can take the loan with an interest rate as low as 3.9%.  The duration of a long RV loan from GreenRVLoan is around 240 months maximum. But for the bad credit loans, it is usually up to 180 months.
LightStream
LightStream is popular for unsecured loans. If you do some research on RV Loan lenders, you will find most of them make financing for a collateral basis. But in LightStream, you don't need to provide any documents of your dream recreational vehicle.
They are offering their service for any type of recreational vehicle with a low interest rate starting from 4.29%. But they don't provide high payment loans, you can get up to $100000.
Their super fast approval is alluring you. If you apply, there is a possibility of being approved and getting funding just within a day.  LightStream is a part of SunTrust bank and its headquarters is in Charlotte, North California.
Good Sam
Good Sam is a top notch financial service provider based in West California. Since 1966, they have been offering quality service for newer recreational vehicles. But they didn't prefer to give finance for the older vehicle before 2008.
With a low interest rate and other attractive facilities, Good Sam is very known in this RV financing sector. Starting the interest rate of 3.9%, Good Sam has a variety of options to give loans for your next camper. They offer from $5000 to $2000000 amount of money according to your needs.
The duration of Good Sam RV's loan is comparatively flexible than other service providers. You can take the money for 10 to 15v years even for 20 years. They have a community club where the subscribed members will get attractive deals, discounts and travel tips.
Final Thought
Finding the best RV loan rates is often critical for any general person. We have analyzed with expert hands who have good knowledge in RV financing. Our aim is to make your decision easier, quicker but better for your next camper. If this article helps you, feel free to share so that more people will be aware of his RV loan related decision making. Thanks.
Latest posts by Tim Harris
(see all)