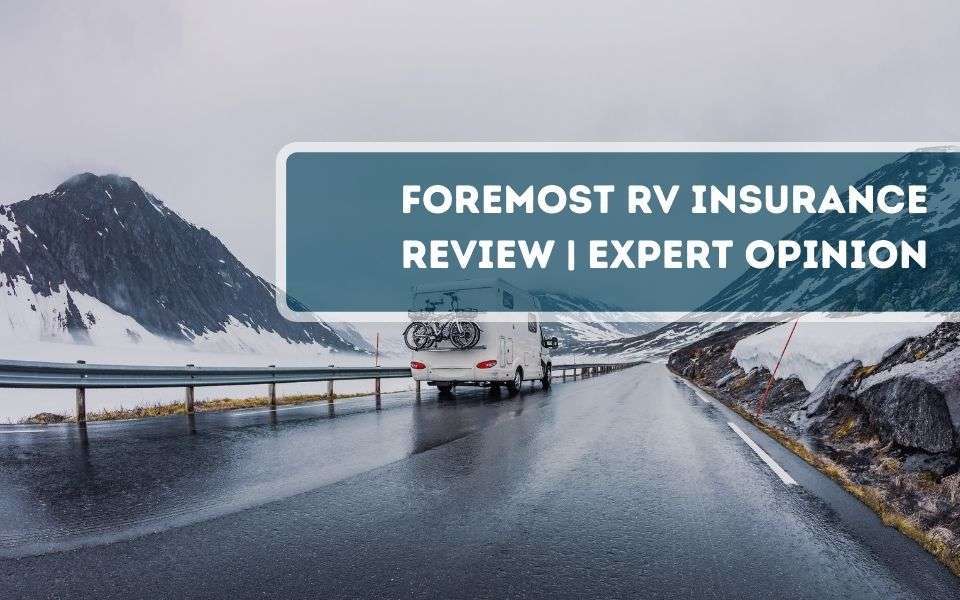 Foremost RV Insurance Review | Expert Opinion
Since 1952 Foremost RV insurance has offered plenty of insurance coverages to its customers. Huge Foremost RV insurance reviews are evident that this company is famous for its auto, home and RV insurance offerings. In addition, the auto and home insurance facility of this company also has enormous popularity.
For high-risk RV drivers, this foremost insurance is a solid option. Compared to the available companies in the market or the competitors, this company offers the RVers more coverage options and perks. Bristol West is another reputable and popular provider and partners with Foremost. This insurance company could be the best option for high-risk drivers who are struggling to find the best insurance coverage for their RV from somewhere else.
Look at the table below to know for whom this foremost insurance is good or bad:
| | |
| --- | --- |
| Good For | Bad For |
| Policyholders with poor credit or past frequent claim history | Who are qualified for preferred or standard coverage options |
| Insurance's non-standard applicants | Who seek for strong mobile apps and standard online features |
| Homeowners and drivers who needs the basic coverage | Homeowners with tight budget |
Foremost RV Insurance Company's Core Feature
The very first company in the US that offers the RV insurance policy for the RVers is Foremost Insurance Company. The company successfully provides service to its customers with 70 years of experience. The key features of this company are the following:
| | |
| --- | --- |
| Founded In | 1952 |
| Owned By | Zurich |
| RVs Covered | Plenty of RV types including Class A, B, C, Campervans, Airstreams, Etc. |
| BB Verification | Not yet |
| International Coverage | NO, the policy cover only in US and Canada |
Foremost RV Insurance Reviews
Home insurance is the specialized area of Foremost insurance company. This company provides home insurance support to those whose properties are difficult to ensure. Actually, this insurance is the ideal option for the old home or property in a natural disaster-prone area.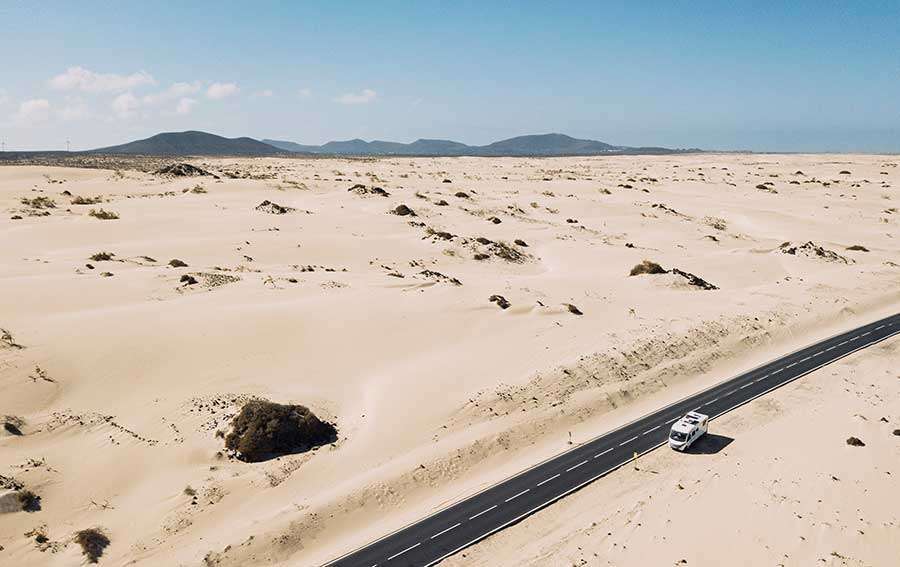 However, it is not only famous for its home insurance, but also it offers excellent RV coverages and benefits. You will enjoy thorough customization and coverage options here. Let's have a look at the foremost insurance reviews:
| | |
| --- | --- |
| Area | Ratings |
| Coverage & Benefits | 3.5 |
| Customer Support | 3.0 |
| Cost | 3.0 |
| Financial Strength | Excellent |
| Customer Service | Not Rated |
| Claims Satisfaction | Good |
Coverage & Benefits
Foremost Insurance offers liability and property coverage in general and provides RV-specific coverage options also. However, the basic and RV specific coverage of this company are the following:
Basic Coverage:
Property Damage Liability
Comprehensive Coverage
Bodily Injury Liability
Personal Injury
Collision
Underinsured/uninsured Motorist
Medical Payments
RV Specific Coverage:
Personal and Belongings Effects
Total Loss Replacement
Full Timer
Emergency Expense Allowance
Types of RVs Covered
The following types of RVs owners are eligible to get the Foremost customer service. Those RVs types are:
A-Class Motorhome
B-Class  Motorhome
Class C Motorhome
Pop-up Tent Trailer
Conventional Trailer
Horse and Toy Hauler Trailer
Fifth-Wheel Trailer
Mounted Truck Camper
Single Horse and Utility/Cargo Trailer
Cost & Discounts of Foremost RV Insurance
Though the company offers plenty of discount opportunities on their insurance products for RV owners, the discount rate varies significantly depending on the state. The company's website doesn't have any precise information regarding its cost and discounts.
But according to the foremost insurance policy information, RVers can get a significant discount on their RV insurance premium. The deductible and premium of this company greatly vary depending on the vehicle's type and driver.
Foremost Customer Service
The Foremost Insurance Company is a traditional company founded in 1952. Thus already, it has crossed a long path. Moreover, this company has plenty of experience and customer reviews. Most of the reviews talk about their customer service.
The customer can't expect 24/7 customer service or assistance from this company as it doesn't offer so. Though most of the competitors and current insurers offer this 24/7 customer service, Foremost is slightly different in its way.
Again, the company's central focusing area is not its website, just like the other companies. Instead, they rely and focus on the brokers and agents' vast network to help the customers and sell their premiums. However, some customers used to deal with and buy the insurance products from the company in this way. And for them, this networking is a great option. But it also creates plenty of issues in providing the best customer service. And the broker and agent networking also hamper the company's reputation.
The BBB has given an F rating to Foremost for its failure to resolve the complaints as soon as possible or respond to the customers immediately. Moreover, on Trust Pilot, there is no presence of this company. Again the customers will not get any electronic claims tracking facility. As a solid agent network is the company's dealing way, it may not be a good choice for those who are used to online management services.
Foremost RV Insurance's Pros and Cons
One of the widely trusted and mostly used RV insurance companies is Foremost Company. However, as it has been operating and providing their RV insurance services for a long time, they have some particular pros and cons. Therefore, if you pick this company for insuring your RV, you should know these details.
Conclusion
According to the Foremost RV insurance reviews, it is a solid and perfect option for those who want to shop insurance from a company with solid ground. As Foremost RV insurance company is one of the oldest companies, it has solid ground and less chance of bankruptcy. This company offers plenty of insurance products, including substantial coverage options and benefits. Moreover, it covers various types of RV also.
Its downside is the bad online record regarding customer service as it is lower than average. And most of the customers claim that this company takes more time to deal with customer claims, reports, and issues. Still, it is one of the best companies in the country.
Take your time, do a little research and then shop for the best insurance coverage for your RV from the best company. Consider your priorities and analyze which company will be able to fulfill that priority. Then pick insurance from them. But if you pay importance to reliability and experience, then this Foremost insurance company could be a good choice for you.
Latest posts by Tim Harris
(see all)