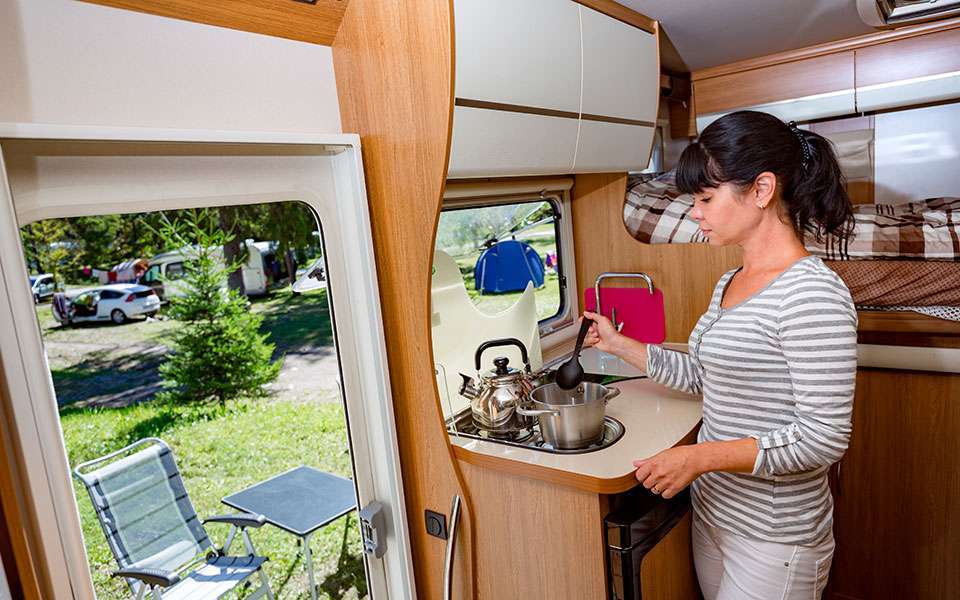 How Much Is RV Insurance per Month?
How much is RV insurance per month cost is a tricky question. And the cost entirely depends on which type of coverage you choose for your RV. Selecting the right coverage for your RV insurance is a challenging task. Because depending on your preferred coverage and other factors, the RV insurance premium will vary significantly. If you take all types of coverage for your RV, you have to pay a higher premium and vice versa.
Usually, the average insurance cost could range from $200-$3,000 based on your RV type, selected coverage, and many other factors. The insurance agencies offer a wide range of insurance premiums and coverage for your recreational vehicles. You just need to pick the best policy for you, which will cost you lower and ensure your RV's protection.
In this article, we will discuss the details of per month RV insurance cost and their most influential factors. Keep reading this article to know the details.
How Much is RV Insurance Per Month
The average RV insurance cost per month is not too high; instead, it's pretty cheap. Take a look at the following table to know the per month RV insurance cost.
Per Month Average Insurance Cost of Different RVs
| | | |
| --- | --- | --- |
| Type of RV | Per Month Insurance Cost | Yearly Insurance Cost |
| RV | $46 | $550 |
| Motorhome | $20 | $250 |
| Travel trailer | $20 – $40 | $250-$500 |
| Class C RV | $85 | $1000 |
| Class A RV (Luxurious) | More than $165 | More than $2,000 |
Thus from the above table, it's evident that the average RV insurance cost is not much. However, this insurance cost varies based on numerous factors. But in general, $1500 is the full-time average insurance cost for an RV.
Furthermore, depending on the RV types, the cost and policies of RV insurance significantly differ. For example, the average insurance cost of a luxurious class A RV is more than $2,000, while for class C, the charge is between $1,000. Thus it's an essential factor.
However, on average, considering all factors and RV types, the typical RV insurance premiums could be $200-$3,000. Generally, less than $1,000 is the cost of RV insurance for the part-timers RVers. On the other hand, the full-timer RVers have to pay more insurance premiums, and it could be between $2,000 – $3,000.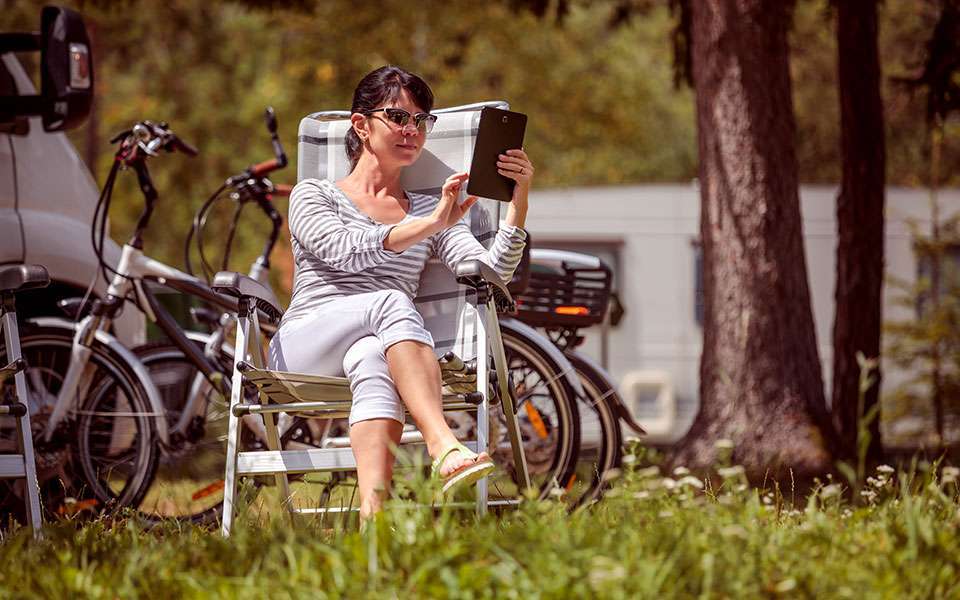 RV Insurance Cost Determining Factors
The RV insurance premium and policy significantly vary based on different factors. So nowadays, an overwhelming job is to look for the perfect and lower insurance provider. Because usually, the providers make you confused with so many things that, at last, you have to take insurance at a higher premium.
But before going to an agency, if you know what factors influence the cost, you will be able to prepare yourself in advance. You will get the time to think about your budget and purchasing decision. Thus, we have discussed all those essential and influential insurance premium determining factors. Let's dive into it.
1. RV Type
Several categories of RV are available, and the insurance premium of each RV is different from others. If you ever purchased a state farm RV insurance, will you know how much camper insurance per month cost? However, RV classification is an essential factor that significantly influences the insurance premium.
If you own a Class A RV, you have to count higher insurance premiums for it. Whereas, compared to class A, you may cost slightly less in the case of your Class B RV. Compared to Class A & B, the Class C insurance cost is cheaper. But many insurance providers offer the exact insurance fee for Class B and Class C.
The lowest insurance charge is for the travel trailer. Its monthly premium is meagre that you will happily be eager to pay for it.
2. Coverage Type
How much will your RV insurance cost greatly depends on which type of coverage you are taking? Insurance coverage is a crucial factor for which the insurance premium varies significantly. Before taking the insurance for your recreational vehicle, you should know what does RV insurance cover. Typically the RV insurance covers the following:
Bodily injury and physical damage
Collision coverage
Comprehensive coverage
Property damage
Vacation liabilities
Roadside assistance
Custom equipment coverage
Total loss replacement and so on.
For every type of RV insurance, the mandatory coverages is property damage and bodily injury coverage. Now, the other choices are up to you. You can take any insurance coverage for your RV according to your requirement.
If you take every type of coverage, per month you will have to count a very high premium. However, if you purchase a vehicle on loan, you should take maximum insurance coverage for it.
3. Agency
Another significant insurance cost determining factor is from which company you are taking the insurance. Different companies offer different insurance policies with varying premiums and other factors. Sometimes, the various insurance providers charge considerable costs for the same type of coverage.
Thus when you decide to buy the insurance policy for your RV, you should go to different insurance providers to check their premium rates. Also, check the reviews of their past services because the service level matters the most.
Choose a reliable RV insurance agency that offers smooth transactions and quick reimbursement features. However, in selecting an agency, you should consider the following features:
Average savings
24/7 emergency support
Customer ratings
Wide range of coverage
Online purchases and coverage terms
4. Driving Experience
Usually, the new RV driver has to face a higher insurance premium rate as they have more accident risk. How many years you are driving your RV is essential in deciding your insurance cost. The insurance company will check your driving license and experience. And then they will determine the premium for you.
Generally, the RV is more accident-prone as it's a large vehicle and driving it on the road requires enough experience. The more the accident risk, the more you will file a claim for your RV. Therefore, the insurance company charges a higher premium in advance, considering this accident-prone issue.
5. RV's Condition
What is the condition of your recreational vehicle, and how well do you maintain it? Based on these factors, your RV insurance rate will significantly vary. However, don't feel that if you own a new RV or purchased it recently, you will enjoy a lower premium than the older RV.
But the truth is if you maintain your old RV properly and take care of it in a proper way, you have a higher chance of enjoying a lower RV premium. Sometimes this rate could be considerably lower even than purchasing a new RV.
On the contrary, if you take insurance for your RV, which is in absolute dilapidated condition, then definitely you would face a massive premium bill. Because the old and worn-out RV gives the signs that you may claim more insurance on it.
6. RV's Driving Time on Road
The RV's driving time on-road significantly varies based on how much you use it. Some may use RV occasionally for overnight journeys or extensive trips with the family. While some RVers use their vehicles for specific business purposes and use them full time. As a result, these types of RV spend more time on the road.
Spending more time on the road means more probability of having an accident. Thus the RV insurance agency considering this option may charge a higher premium from you.
7. Miscellaneous Factors
The other important influential factors for determining RV insurance premium and policy are the following:
Driving record
RV driver's credit history, age, and experience
RV, trailer, or motorhome's value
Past credit history
Requested coverage – physical damage and liability or only liability
Your RV travel miles
Destination and ZIP code
Claim filing history
Insurance companies underwriting factors and considerations
RV's market value
Value of contents
Why Should The RVers Buy RV Insurance?
For many RVers, their RV is not only a vehicle but also it is their permanent or temporary home. Thus it's a crucial property, and you should ensure its financial protection. However, RV insurance is the blending of both homeowner's and vehicle insurance policies. As a result, this insurance offers a specialized and complete protection coverage package for your RV.
For your RV's complete protection, the RV insurance policy is a smart move, and that's why you should have it. The recreational vehicle's coverage's some of the specialized options includes the following:
Personal property replacement
Total loss replacement
Emergency coverage
The RV insurance covers every need for your RV and protects the RV against any damage. Thus it's enough reason why you should buy the RV insurance policy for your RV. However, the insurance providers also offer other customizable coverage options for the RVers. Such as:
Towing damage or expenses
At the campsite or road, the RV may face an accident thus liability damage for it
Storage expenses
The homeowner's standard policy don't cover the personal item's loss thus the RV insurance cover it
Comprehensive RV coverage for vandalism, theft or fire, etc.
Conclusion
Hopefully, the above article was informative enough, and now you know how much is RV insurance per month costs. Whatever your motto is to use the RV, you should not spend much money buying RV insurance. As we use RV for recreational purposes, its insurance cost should not burden on us.
Thus, before buying RV insurance, read the above informative guide properly. And learn all those factors that could affect your RV insurance cost. Don't worry much. Go ahead, choose the appropriate coverage you need, and pick the best insurance policy for your RV.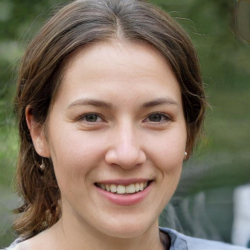 Latest posts by Annie Martin
(see all)