How Much Is RV Insurance?
You can use your RV (Recreational Vehicle) as a full-time residence or for trips and camping. For which purpose you use RV is not a matter at all; the most important thing is having security or insurance for your RV. Whether you buy a new, used or old RV or bring it on rent, it's a valuable asset, and you should have insurance on it. Now, are you started thinking about how much is RV Insurance cost? Don't think much. The RV insurance cost varies based on the following factors:
Your living location
Which type of RV you are insuring
From which company you are taking the insurance service etc.
Keep reading this article. This article tried to describe the travel trailer insurance cost-related information for the new RVers'. Let's Start:
How Much is RV Insurance Cost?
Several factors significantly affect the RV insurance pricing policies. And based on all these factors, the RV insurance cost varies. However, we generalize the average 12-month RV insurance premium in the table. In 2020 at the progressive rate, the average pricing list was the following:
| | |
| --- | --- |
| RV Type / Liability | 12-Month Average Insurance Premium (in $) |
| Travel Trailer | $502 |
| Motorhome | $848 |
| Liability (Per Year) | $125 |
However, the above premium can vary based on your insurance company, travel trailer and Motorhome type, usage, location and driving experience etc.
In which state you live is an important RV insurance premium determining factor. Especially in the case of RV insurance, the pricing regulations significantly vary based on a different state. Some states offer cheap insurance policies for RVers, while some offer expensive. However, the average RV insurance costs in 5 states are presented below.
| | | |
| --- | --- | --- |
| States | Average RV Insurance Price (Per Year) | Insurance Policy Type |
| North Carolina | $860 | Cheap |
| Massachusetts | $1,128 | Cheap |
| Michigan | $4,490 | Expensive |
| Texas | $1,425 | Cheap |
| California | Class C ($800) – Class A ($4,000) | Extreme |
However, the above table can provide you with an idea. Actual rates depend on your state, and it varies from time to time.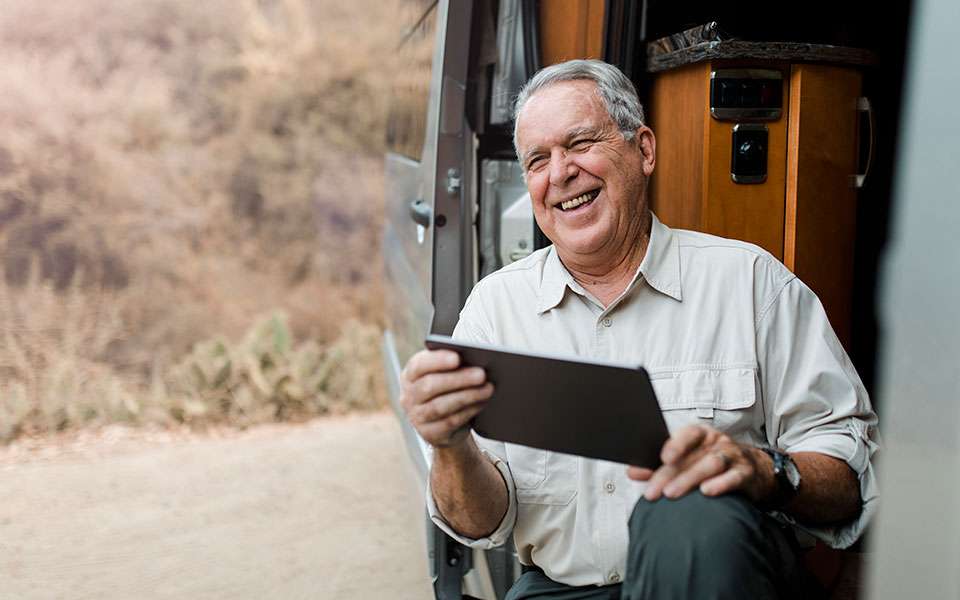 RV Insurance Cost Determining Factors
What would be your travel trailer insurance cost depends on the following factors. Have a look at these factors:
1. The RV Class Types
You have to count more camper insurance costs if you own a bigger or more expensive RV. Usually, based on the three classes, the insurer offers insurance. The classes are: Class A, Class B and Class C.
Class A: Top-of-the-line Motorhome is luxurious and large but looks like the buses. Usually, ten people can live or fit in it, and its price range is also high. Its fuel is diesel or gas. This type of RV insurance is expensive.
Class B: Class B consists of sleeper vans and campers and this type of smaller RVs. It's a fuel-efficient option for RVers. The RVers will enjoy limited amenities opportunities like beds, kitchen, toilets etc. Compared to the three RV classes, you will enjoy the cheapest camper insurance cost in this class.
Class C: Now, reading the above two, are you thinking how much is insurance on a class c RV cost? Don't worry; the class C RV insurance is also less expensive. Usually, the class C RV is mid-sized, like the van or truck.
Except for these above three types, the RVers can get RV insurance for travel trailers like the fifth wheels and pop-ups. Don't worry about thinking about how much is travel trailer insurance cost. It is relatively inexpensive compared to the others.
2. RV Model and Specs
How much is RV insurance per month cost depends on the RV's model, feature, mileage and age. Usually, the newer RV models are fewer breakdowns prone, and they have warranties. Thus, they carry less risk. But the older RV model costs more because of its high mileage and its more wear and tear prone nature.
3. RV Insurance Policy
Insurance policy is an important determining factor of how much is RV insurance costs. The insurance premium depends highly on the RVers' insurance coverage extent. For example, full insurance coverage is expensive compared to basic coverage.
If the RVers want to get a higher deductible, they will pay a larger premium. Moreover, compared to the part-time RVers, the full-time RVers need a strong RV insurance policy. Thus insurance policy is also a crucial determining factor of how much is RV insurance cost?
4. RVers Driving Experience
The RV insurance cost calculator indicates that you will enjoy a lower insurance rate with a higher driving experience. Therefore, the driving experience is another crucial insurance premium determining factor. Unfortunately, RV drivers with zero driving experience will get low insurance opportunities from very few companies.
5. Traffic Violations and Past Accident Records
A clean image RV driver with low or no traffic violations and zero accident records will enjoy the lower insurance premium opportunities. RVers' clean driving record signals to the insurance company that they have a low probability of filing a claim.
6. How Much the RVers Drive
The RVers drive their RV more means they have more chances to file a claim. The other factors like past accidents and driving experience it is also the same. The RVers have to count higher RV insurance premiums if they drive their RV more.
7. Travel Destination
The RV insurance companies don't offer insurance facilities across all the countries in the world. Thus your travel destination is an important cost determining factor. For example, if the RVers drive in Canada, they may get insurance coverage.
But if you plan to drive RV in Mexico, the insurance companies may not support you. So before planning your travel destination, you should consult with your insurance company regarding which destination their policy covers.
8. From Which Insurance Company You Are Insuring Your RV
When you decide to do insurance for your RV, you should choose the best insurance company from multiple options. Not all insurance agencies charge the same premium or offer the same discount rate. Each agency has different services, features, rates, and discounts options.
Thus, while you shop for RV insurance, you should choose a company that offers a lower rate compared to others. So before making a decision, the RVers should do thorough research on the various insurance companies. And depending on this factor, the RV insurance cost varies significantly.
9. The RV Coverage Type
When you decide to buy RV insurance, the RV coverage type is probably the most crucial variable you should consider. However, several options are available that will help decide which type of RV coverage the RVers require. The options are the following:
Property damage liability insurance (Mandatory)
Bodily injury insurance (Mandatory)
Collision and comprehensive coverage
Vacation liability coverage
Personal effects
Custom equipment
Roadside assistance
Pet injury
Total loss replacement
The type of insurance you should have for your RV depends significantly on you, your budget and your situation. Not every RVers requires every type of policy. Thus carefully decide which one you need the most.
When the RV insurance company offers discounts, it significantly affects the RVer's premium policy. Usually, the insurance company offers some common discounts for all the RVers. Again they offer both individual and specific discounts. Here are some common discount factors that will help RVers save on their travel trailer insurance cost. Let's dive into it: 
Good Driver: The RVers with a good driving image will enjoy lower insurance premiums. If the RVers didn't violate any traffic rule or didn't do any accidents in the last three years, he would get a clean driving record discount.
Bundling: If the RVers insure multiple properties at a time, they will get a bundling discount on their insurance premium. For example, one may take multiple insurance policies together in one policy, such as homeowners insurance, car and boat insurance etc.
No Smoking: Some RV insurance companies reward the non-smokers RVers by lowering their insurance premiums. If you are a non-smoker, you could ask for this discount.
Original Owner: Sometimes, some original travel trailer or RV owners enjoy the lower premium discount for being the first owner of their vehicle.
Storage Option: If your RV is in storage for 30 days or more, the insurance provider will offer you a storage discount. Though not all companies offer this discount, only a few provide it.
Pay-in-full: Instead of monthly premium instalments, RVers will surely get this discount from RV insurance companies if they submit the full annual policy in advance.
Safety Features: The RVers could have additional savings options on their insurance premium if they use several safety features. For example, some safety features are anti-lock brakes, anti-theft, airbags etc.
Final Words
Like your home and other property, you need to protect your RV as it's also an asset. Thus to protect it, you need to insure it. Now, after reading the above article, hopefully, you get the idea of how much is RV insurance cost. Don't worry about the RV insurance premium, as it varies based on various factors. Moreover, you can get a discount on it. Thus you could have a lower RV premium if you maintain certain things.
In a word, RV insurance is affordable, flexible and offers huge opportunities to the RVers. Whether you are ready for a short trip or an extended vacation, you should take insurance for your RV to ensure its protection.
Latest posts by Tim Harris
(see all)