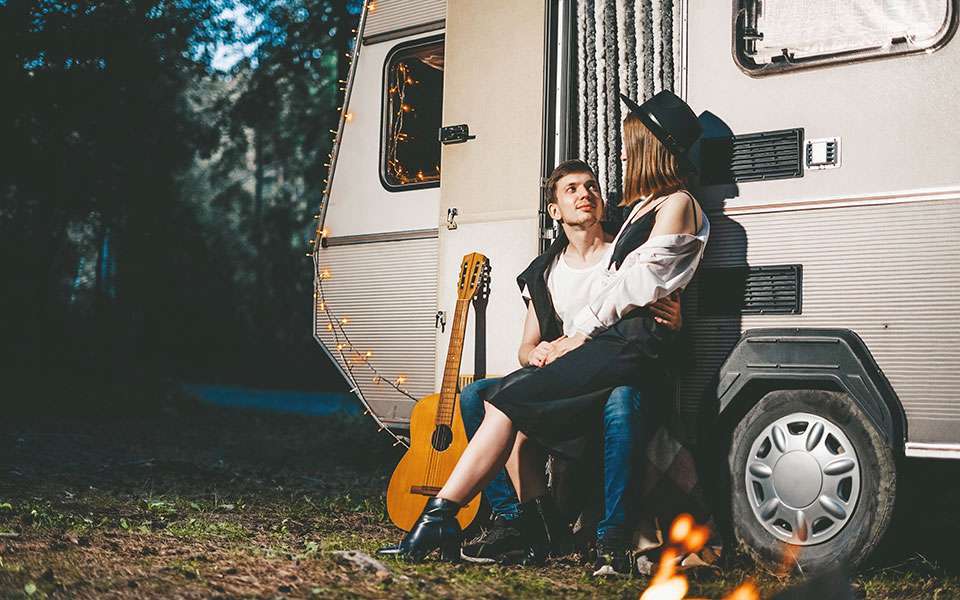 How To Sell an RV With a Loan?
The process of selling an RV with a loan is slightly different, and it's pretty challenging too. Selling a motorhome, RV, or travel trailer with a loan just makes the selling process more complicated. However, don't be frustrated because the process is not as complex as you think. It's simpler than it appears.
If you are looking for a guide to know how to sell an RV with a loan, don't look further, you are reading the right article. In this article, we organize everything you need to know about the RV selling process. For making your sell easier, we also recommended some valuable selling tips for you.
The Way of Selling an RV with a Loan
Are you worried about thinking about how to sell a camper with a loan? Don't be afraid because the process is not as hard as you consider. But, carefully you have to be deal with something and follow some steps.
Also, ensure that the credit unions and other financial institutions don't owe much money to you. Just meet the previously determined terms and conditions and repay the loan, and you will be able to sell your RV quickly.
Follow the steps below for selling your RV with the loan.
Step One: Determine the Fair Market Value of Your Camper
In selling your camper, motorhome, or RV, the most crucial task is determining the exact amount of money you owe for your RV. Determining this fair market value is needed for repaying the actual loan and ensuring a good RV deal for the buyer. Thus "What's my camper worth" is a vital question that you should have answered first.
You can determine your camper, trailer, RV, or motorhome's "Fair Market Value" in some ways. Those ways are the following:
If you decide on a price for your RV which is much lower than the fair market value, then you may fail to repay your RV's original loan due to enough capital.
In some states fixing the RV price lower than the fair market value may cancel the camper's sales process
Again, if you fix the camper's value much more than the market value, no buyer will show interest in buying your RV. Instead, they will close the deal before beginning just by hearing the price.
Charging excessive selling prices will give your competitor a competitive advantage, and his camper will sell instead of yours.
Remember that there are significant differences between the actual base price and fair market value.
Let's discuss the base price details: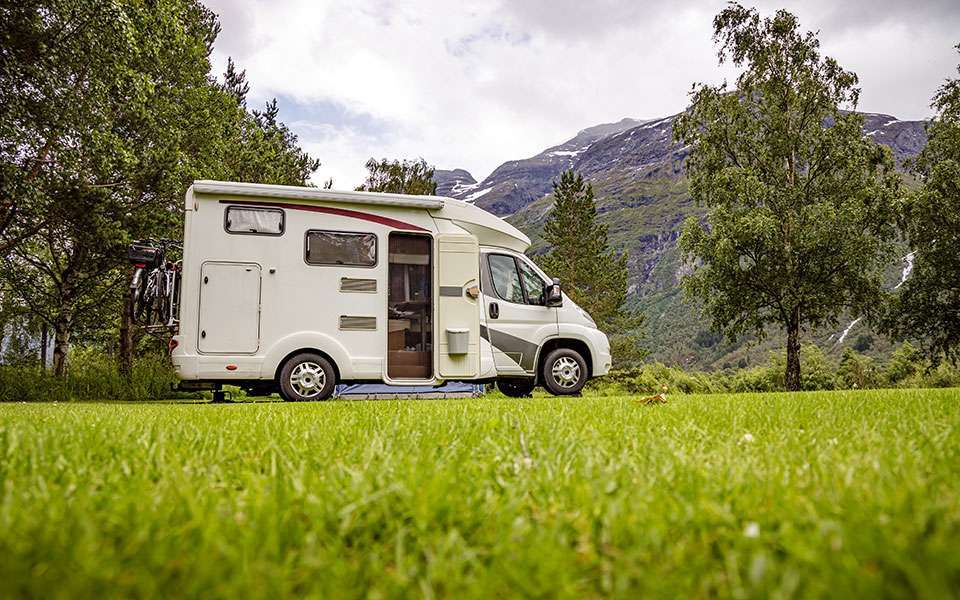 Base Price
The amount at which you borrowed your RV from the bank, credit union, or other institution known as the base price. The base price contains the RV purchasing cost, insurance fees, camper registration fees, and taxes. However, the down payment gets minus from the base price.
Before fixing the interest rate on your RV loan, the initial principal amount is known as the base price. First, however, check your recent RV credit statement to determine your camper's remaining debt. It will be mentioned as a term "Remaining Principle" or "Remaining Balance."
Now find out this remaining balance as you have to pay back this amount to your credit lender institution. Repaying this "remaining Principals" amount is extremely important in the resale process, and it's the best way to sell an RV by the owner.
Step Two: Select the Camper/RV Selling Method
When someone tries to buying RV from private seller with loan, they first check the RV price. Thus you have to be careful enough in deciding the price. You can follow several methods when you choose to sell your RV with a loan placed on it. However, the available options are the following:
1. Selling the RV in Private Market
If you post an RV selling ad online or newspaper, you must also mention that a loan is associated with it. Thus whenever someone sees your ad, they will ask you many questions. Sometimes the customers could move back also due to this loan burden.
Selling the camper with a loan could be a lengthy process for you if you depend on advertising only. The whole selling process could be very long such as a week, month, or more. Thus go with the private market options and try to sell it privately.
2. Selling the RV to the Dealership
The easiest way of selling a motorhome with a lien is to go with the dealership option. Using this option, the owner can easily sell or trade his vehicle. But don't expect much profit from your RV selling through this option. The camper selling through the dealership will be the least gain for you.
The dealers are making another sale through the dealership, so they aim to make a significant amount of profit by selling your old RV. However, a dealership is a great idea to sell your old RV with a loan even after this aspect.
3. Selling the RV on Consignment
If you don't have enough time to bargain with a private party to sell your RV or are busy with your job, you can sell it on a consignment. But one crucial fact is selling the RV through consignment will charge a part of your profit.
However, the profit percentage they will take from you will be considerably more significant. How much large profit percentage will they charge depends on how much time they require to sell your camper? If you don't have any time or always go through a hectic schedule, this could be the most excellent option for you.
Step Three: Outstanding Debt compensation
You should know your RV's fair market value so that you can compare how much you will get from selling it and how much you have to pay. If your camper's fair market value is significantly less than your owe, you may require to spend the rest of the amount out of your pocket.
But if the third-party buyer's offer price is more than your remaining loan amount, then you can enjoy a tiny profit percentage too from your RV selling. Thus knowing the exact or approximate fair market value is essential in managing the debt compensation.
Step Four: Close the Escrow Account's Deal
During the RV selling's whole transaction process, adding the security in an additional level is called Escrow. Following this method, the buyer deposit the amount in advance in the escrow account. Only the seller receives this amount after completing the RV's title transfer process and releasing the lien card.
However, selling your RV with a lien following this method requires extra fees. The RV seller and its buyer have to pay this additional fee to protect both ends' interests.
Step Five: End the Sale and Complete the Paperwork
You can efficiently complete your RV selling process by arranging a small meeting with the buyer. Complete the title signing task in this meeting and repay the lienholder's debt.
You can pay off your RV debt in two ways. First, the seller can either directly pay off the remaining loan amount to the credit-providing institution or transfer this responsibility to the buyer. If the lending institution qualifies your buyer to repay the owed amount, you can do it.
However, after selling the camper, if you lack enough capital to repay the loan, you should first confirm a bridge loan. Essentially this is a new loan you require to cover the buying and selling amount's differences. If you are not qualified for a bridge loan or your credit lenders don't offer it, you have to pay the rest of the loan amount from your pocket.
Other Options to Sell an RV with a Loan
There are other ways are also available using which you can sell your pre-owned RV. The options are:
Leasing your RV or camper to a private party as a part of the deed's contract. But before going with this option, you should know how much your RV value is. However, this option is not allowed in all states.
You can use the Outdoorsy website as a third party to rent the camper. Sometimes buyers avoid buying an RV from private seller with loan. In this case, you can use your trailer for renting purposes on Outdoorsy.
Renting the RV with a lien is a great option. Because through the rent amount you can make some money and repay the loan.
Conclusion
Selling an RV with a loan is not something new. Many RVers sell their pre-owned RV or camper for many reasons, especially when their family size changes. For example, your child is growing, requiring more space in the RV during traveling. But your RV doesn't have that much space. Thus you have no other options to sell your RV.
In this case, if your RV has a lien against it, you can follow the steps mentioned above. Hopefully, following the above informative guide on "how to sell an RV with a loan," you will be able to sell your RV with a loan quickly. If you have less time in hand than your camper selling process may end up with little or no profit. But if you have enough patience and time, you can undoubtedly make money by selling your RV.
Latest posts by Tim Harris
(see all)