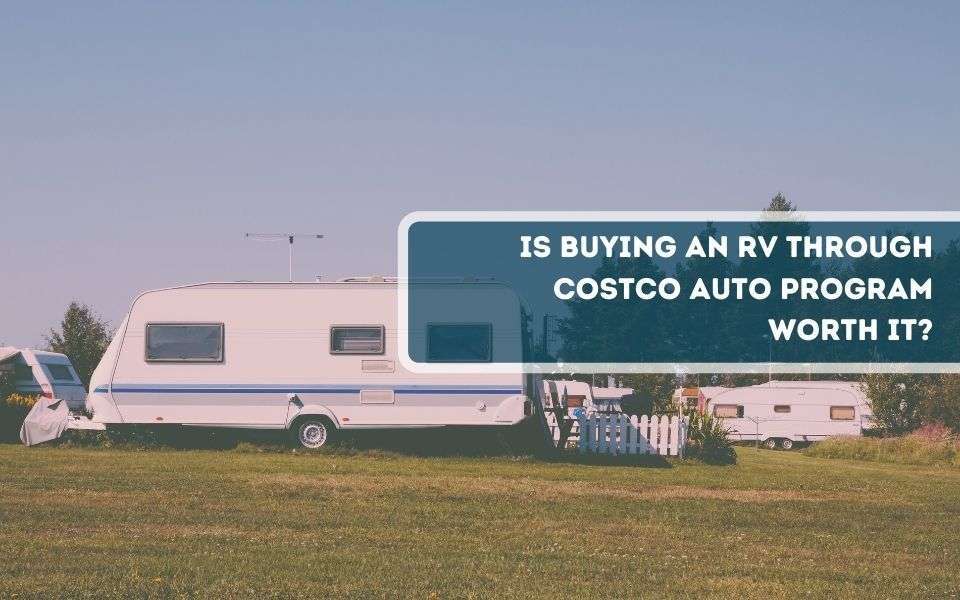 Is Buying An RV Through Costco Auto Program Worth It?
If you're planning to buy a recreational vehicle, probably you will already know about the Costco Auto Program. To get a hassle-free buying experience, this program connects buyers and dealers in a same platform where you get traditional cars as well as recreational vehicles too. It is definitely an excellent choice for those who get all solutions from searching perfect RV to financing RV at the same place.
In this article, we explain if buying an RV through costco auto program is worth it or not. We also give concentration on Costco RV loans if you're looking for financing too.
Let's move on.
About Costco Auto Program
Keep in mind, that Costco doesn't sell cars or RVs. They don't provide the loans either. Then why should you think about the Costco auto program? Well, this is an excellent platform where you can find your dream RV and get your desired financing too. This platform offers car & RV dealers to join their program and showcase their products on their website. Moreover, you can also seek financing from third-party lenders or dealerships.
Costco maintains a high standard when they're choosing any dealer. Dealers must need to meet some certain requirements in order to participate in the Costco Auto Program. Costco takes some charges from them for the membership as a dealer. They don't take any charge as a sales commission.
If you want to purchase any type of vehicle from costco auto program, you must need to be a costco member. The Costco auto program is not for everyone, they only serve this service for their proud members. There are two options: Gold star or business membership and Executive membership. For a gold star or business membership, you need to pay $60 a year but for the executive membership, this costs around $120 per year.
How The Costco Auto Program Works
The process of the costco auto program is very simple. You don't need to take a lot of hassle from searching your RV to financing. Keep in mind, at first you need to become a member of Costco. Then go to their Costco auto program website and go through the following processes step by step:
1. Choose Your RV: In their website, you will find a variety of products you'd like to purchase. You can compare the prices with research tools so that it makes sense. Search your preferred recreational vehicle at the specific category ( Class A. B, C, fifth wheels, travel trailers, etc) Figure out your dream RV according to your budget then it's time to move forward.
2. Find Your Local Dealer: You can simply locate your local dealers through this program website research tool. It is possible to provide your contact information with more dealers, it won't affect your credit history. They will reach you out for the test-drive RV appointments.
3. Know Your Financing: As we mentioned before, costco doesn't provide the financing of your RV. If you want to take RV loans, you have two options. You need to seek financing from the third party or the dealership. Do more research and make sure which one is good for you.
4. Do Your Paperwork: If everything is okay and you want to move forward with the Costco Auto Program, you will need to complete your paperwork with the dealer you pick. Don't feel ashamed to negotiate and ask for big discounts as Costco members can purchase their RV with a special pricing. Carefully complete your paperwork as per the Costco auto program policy.
Pros & Cons of Costco Auto Program for RV
Established in 1989, costco auto program is serving more than 3 million customers. It has a huge amount of active participant dealers. Based on their service, we observe some pros and cons of the Costco Auto Program. Here, we mention these pros and cons below:

Frequently Asked Questions-FAQs
1. How much money can I really save?
Not only you can save money but also you can save a lot of time in the overall buying journey. The costco auto program offers a haggle-free solution to their members. You don't need to negotiate and they don't ask for a huge price. As a Costco member, you will get a discount of up to 25% and purchase your RV with a special pricing.
2. Does Costco have used-recreational vehicles?
Actually, Costco doesn't have any recreational vehicles but they have no barrier to their certified dealers. You can find old used recreational vehicles at an affordable price on the Costco auto program website.
3. Can I sell my RV on the Costco Auto Program?
You can't sell your RV as a general person through the costco auto program. They have different policies for the members and dealers. So if you are not a dealer, it's not possible to sell your RV through Costco,
4. Can you rent an RV from Costco Auto Program?
Yes, you can rent a recreational vehicle from the costco auto program. You need to reach out to the local dealer in your area and make an agreement for renting. There is no issue if you don't want to purchase but rent any type of vehicle.
5. How does Costco choose dealers?
Dealership must have a strong reputation in customer satisfaction and pass several shopper tests. At least one salesperson is mandatory to become a costco certified and participate in the Costco Auto Program.
Final Thoughts
The costco auto program is ideal for the people who don't love to negotiate and take more time. If you think this program is not right for you as it doesn't show upfront pricing and some other limitations, this is completely fine. Do your own research or hire a professional to get the right RV within your budget and get the best RV loans with low rates. The costco auto program is less stressful and haggle-free for their members, that's it. Hope this article may help you to think about the costco auto program or not. Our ultimate effort will pay off if you get some insights from our costco RV loan review. Thank you.
Latest posts by Tim Harris
(see all)