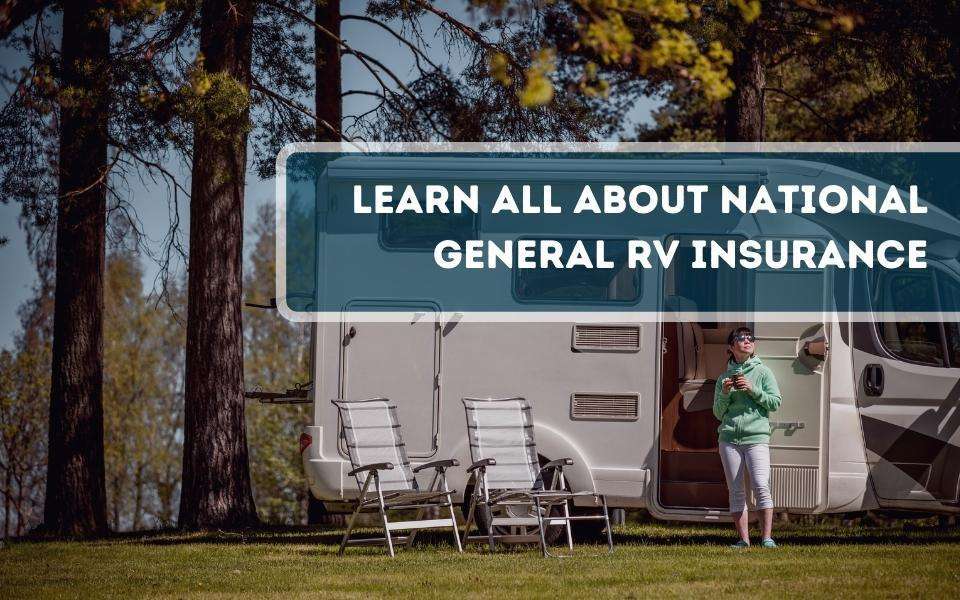 Learn All About National General RV Insurance
National general RV insurance offers numerous insurance opportunities and products for RVers. The main focus of National General Insurance is home and auto insurance. According to the National General RV insurance reviews, it has average or decent customer satisfaction ratings. And the frequency of the complaints is relatively high in this company.
Specifically, auto insurance or personal driver insurance is the main focus of this company. They aim to stay strong in this competitive insurance industry. Thus, they offer customizable and comprehensive insurance products for their customers, especially for RVers.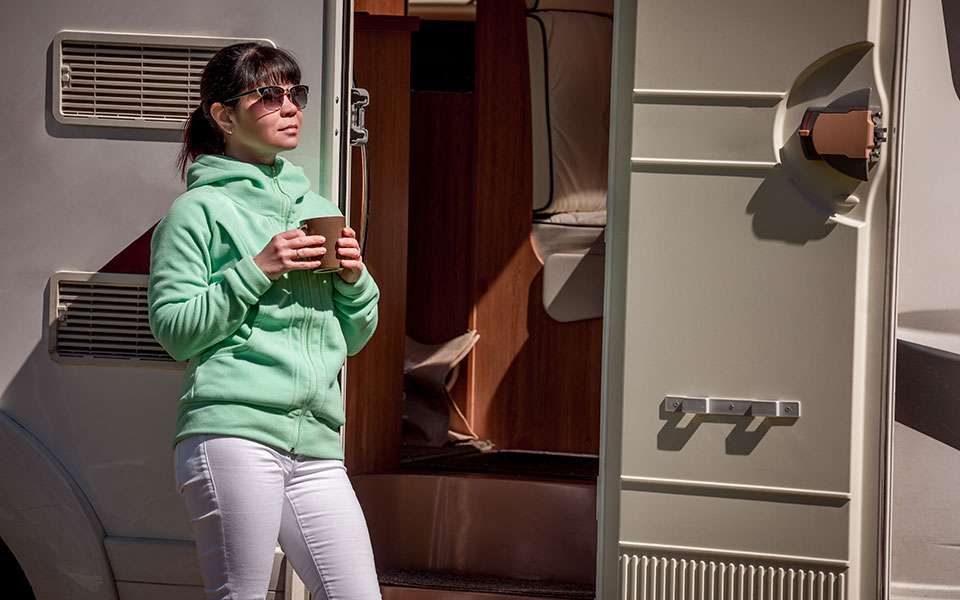 So, If you are thinking about shopping the General RV insurance for your RV from the National General Insurance Company, you should read this article's each point. This piece breaks down all the details regarding the company's insurance, including the insurance cost, options, discounts, and many more things. Let's start:
National General Insurance Reviews
Let's take a general yet overall look at the National General Insurance Reviews. Follow the table below to learn more details:
| | |
| --- | --- |
| Sector of Reviews | Overall Ratings |
| Overall Ratings | 4/5 |
| RV Insurance Cost and Discounts | 3/5 |
| Insurance Coverage and Benefits | 4/5 |
| Customer Supports | 4/5 |
| Additional Supports | 5/5 |
National General Insurance's Products
You will get a wide range of customizable and comprehensive products from the National General insurance company. But, first, let's have a look at the company's product details:
1. Auto Insurance
So, This insurance company provides numerous coverage and benefits options for the users. The auto insurance coverage of this company covers different types of accidents. The extended benefits of this insurance company for personal auto programs are named as SmartServices.
Through the SmartServices coverage, this company provides benefits above and beyond the users' general expectations. At zero additional cost, this SmartServices program offers the following benefits:
Using the desired shop network, this company offers a lifetime repairing guarantee to the users.
It offers a SmartInspect service – the repairing work's post-independent inspection.
Theft reward up to $500
The standard emergency coverage for lodging and food up to $500
It Provides a customer satisfaction guarantee. If they fail to satisfy the customers, they offer a deductible of up to $250
Maximum in 48 hours, this company resolves all the minor claims.
After the user's total damage, this company offers car shopping services named SmartReplacement.
2. National General RV Insurance
Secondly, The RV insurance program of National General Company is one of the special programs it offers to the users and RVers. Powerfully their website presents this program and the details of National general insurance roadside assistance. According to their offer, the RVers on a single-deductible policy can insure their RV with another vehicle.
The National General insurance roadside assistance for RV includes the following:
Full RV replacement coverage on an optional basis
Coverage on permanent attachments
During the winter months, the company offers "In Storage" optional coverage
Up to $3,000 the RVer's on their personal belongings will get full replacement coverage
The RVers can enjoy full-timer coverage from the company on an optional basis
The above RV insurance policies have much more similarities with the auto policy. The RV policy coverage includes the SmartReplacement, SmartValet, and SmartInspect services like the auto policy. However, your RV must fulfill some specific requirements for getting the above coverages and other policy facilities.
For getting the National General Company's above policy and coverage facilities, mandatorily, the RV needs to be a class A, class B, or class C motorhome. This company charge lower RV trailer insurance cost. Thus, you need to own a trailer to meet the above mandatory requirements. Also, if your RV doesn't meet these requirements, you should must have a truck, fifth wheel, or pop-up camper.
3. Home Insurance
Thirdly, The company's insurance program for homeowners includes two definite options. One is renter insurance, and another is homeowner's insurance options. The National General Company offers the following coverage under home insurance:
Personal property coverage
Dwelling coverage
Liability coverage
Extra ranges outside the policies
4. Business Insurance
Finally, The National General Company designs particular policies and packages to fulfill different commercial needs and provide support to small businesses. This company's business insurance coverage offers the following:
Coverage on business property
Worker's compensation coverage
Specialized and general business liability costs
Commercial auto coverage
And other additional coverages
National General Insurance Coverage and Benefits
So, Compared to the regular insurance policies, the RV owners get much more coverage and benefits for their RV. This company offers plenty of insurance coverage options and benefits for your RV. The RVers can easily choose and pick the best coverage according to their requirement. First, however, let's discuss the coverages in detail:
1. Basic Coverage
Firstly, National General Company's basic coverage includes those options that will protect the RVer's RV from natural disaster and accidental damage. The specific basic coverages are:
Liability coverage
Comprehensive coverage
Collision coverage
2. RV Specific Coverage
Secondly, The RV-specific coverage for RVers is much better than the company's standard insurance policies and packages. For example, for protecting the recreational vehicles, the RVers get the following RV specific coverages:
Personal Belongings Coverage: The National General Company will provide you the coverage up to $3,000 due to the damaged or stolen personal belongings.
Total Replacement Cost: If your RV totally gets damaged or stolen, you will get full replacement coverage. You will get a full RV just like your previous model or similar make.
Permanent Attachment Coverage: The National General Insurance offers coverage for RV's permanent attachment. The permanent extension includes the satellite dish or awnings etc.
RV Specialized Equipment Coverage: If you decorate your RV with personalized and unique equipment, you will get coverage for damaging this equipment. Specialized equipment for RV includes solar panels, custom alterations, etc.
Complete Liability Coverage: The full-timers RVers will get this coverage for their RV. And this coverage's functioning way is similar to the homeowner's insurance.
Mechanical Breakdown Coverage: You will get that facility through this coverage if your RV requires any repairing service.
National General Company's Costs and Discounts on RV Insurance
How much costs and discounts the RV owners will get considerably depends on what type of RV insurance the RVers are taking, their credit history, driving record, and many more factors. Usually, the National General Insurance Company doesn't reveal any pricing policy or discounts information on their website. But in general, the RVers can expect to get the following discounts:
1. Multi-Vehicle Discount
Firstly, If you take insurance on your multiple vehicles, including your RV, this company will offer you a discount of 20% on the entire insurance bill. Together the RVers are allowed to take insurance for their home, motorcycle, RV, and another type of insurance they can afford.
2. Low Mileage Discount
Secondly, If the per year RV driving record is 15,000 or less, then the RVers will get a discount on their low mileage. The National General will track your mileage record using their mileage tracker. The lower your RV mileage, the more significant your RV insurance or RV savings discount.
Based on your mileage number, you will enjoy this discount from the National Insurance company. According to the past customer's report, the lowest discount rate for low mileage is 13%, and the highest discount rate is 54%.
3. Additional Offers
Thirdly, By shopping insurance from this company, the RVers get the savings opportunity from coverage, discount options, and additional offers. These offers are a great way to save your insurance cost. The different offers of this company are the following:
On New Parts, There is No Charge: If your RV gets damaged because of an accident, the company will replace the RV's worn-out parts at zero cost. Mainly the features include tires and breaks.
Emergency Coverage:This offer is applicable for those whose RV faces an accident or gets stolen from 50 miles away from their home.
Search Assistance:Along with the replacement cost coverage, the RVers will get search assistance to find a new perfect RV under this coverage. This option will significantly save the RVers time.
Theft Reward: You will get this reward if you find your stolen RV
Storage Savings: The RVers can reduce their RV insurance premium by suspending the RV coverage when they are putting their RV for the year-round in storage.
Types of RVs Get Coverage
Numerous types of RV get coverage from the National General Insurance Company. Those are:
Class A, Class B, and Class C type of motorhome
Fifth-wheel RV
Travel Trailer
Airstream
Other Types of RVs
Contact Information of National General Insurance Company
If you want to learn more about the National RV insurance company or have any queries, you can quickly contact them using the following information. By contacting them through their email or phone, you can get more information regarding coverage, discount options, and insurance types.
Mailing Address: PO. Box 3199, Winston-Salem, NC, 27102
Call: 1-888-293-5108
Chat: Go to the company's website and use the function "Chat Now."
Final Thought
Finally, National general RV insurance is one of the best options to protect your RV against damage. If you need the best RV insurance policy, you should definitely look at the National general RV insurance reviews before choosing any other company. The National General Company offers every type of coverage that will significantly help you save your money.
Meanwhile, From liability and comprehensive coverage to full replacement cost coverage, whatever coverage you need, you will get everything here. It is one of the highly-rated insurance companies. And it will definitely ensure your RV's protection on the road against any damage. So, undoubtedly you can shop your RV insurance from this company.
Latest posts by Tim Harris
(see all)