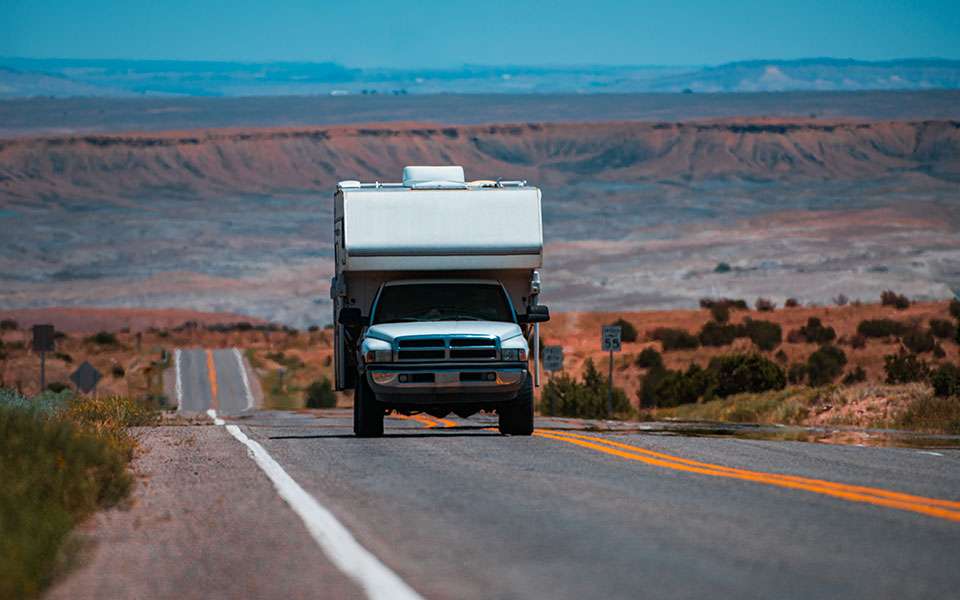 Progressive RV Insurance Review
Firstly, Progressive RV insurance gives protection to the recreational vehicle against any damages. If the owner encountered any vehicle damage due to an accident or unwanted natural mishap, the insurance company would pay for it according to the policy.
The progressive insurance company will cover only policy-listed damages. They offer different types of discounts to maintain the market rate. Compared to other companies, their premium rate is lower than average, with excellent customer reviews. Moreover, customers can restructure the policy.
Now let's see their progressive RV insurance reviews with available benefits.
Market Quality and the Basic Coverage
So, This corporation is the fifth largest insurance company in the United States. Progressive Corporation provides a wide selection of auto and recreational vehicle coverages. Moreover, the coverage backed by its strong financial position and significant industry knowledge. This insurance will cover the RV damages anywhere it occurs, like on the road, park, or camp.
Overall Service Ratings
Progressive trailer insurance service providers are currently carrying 4.5/5 ratings in the market. They are very well-known for recreational vehicle insurance. They may not provide the finest extended RV warranty but do have a lot of discounts.
Progressive's outstanding low prices and customizable speciality packages are guaranteed to hit the mark for buyers looking for both reliability and affordability. In addition, their RV insurance and discount are less extensive than similar competitors.
Classifications
So, According to the vehicle size and amenities, they have classified the vehicles and the policies. The classifications are the following:
1. Class A Motorhome
Category A RVs usually are 8.5 feet wide and are built on heavy-duty frames. They can be more comprehensive commercial bus or truck chassis. They have high-end kitchens and entertainment centers, plenty of living space, and luxurious accommodations.
On average, the insurance fee can cover $125 each year, and basic liability coverage is required for a motorhome. This insurance protects you financially if you face damage to your RV or cause injury to others while driving it. As a result, if you strike another driver, Progressive will cover their medical and car repair costs, up to the insurance limitations.
2. Class B Motorhome
Class B vehicles are also known as camper vans. These RVs measure not more than 21 feet in length. Their reduced size makes driving more accessible and cheaper. Like others, the yearly premium starts at $125. Still, you can select your coverage options when you begin your quotation—allowing you to create a policy that protects you without breaking the wallet.
Liability insurance protects you financially if you cause damage or injuries while driving RV. Most clients choose additional coverages that protect them against situations they can't control, such as theft, storm damage, flat tires, and more.
3. Class C Motorhome
This motorhome falls between types A and B. So, the size determines something between these two. Accommodation up to six people, making them ideal for family road trips or even as a permanent residence. The pricing starts at $125, which is budget-friendly.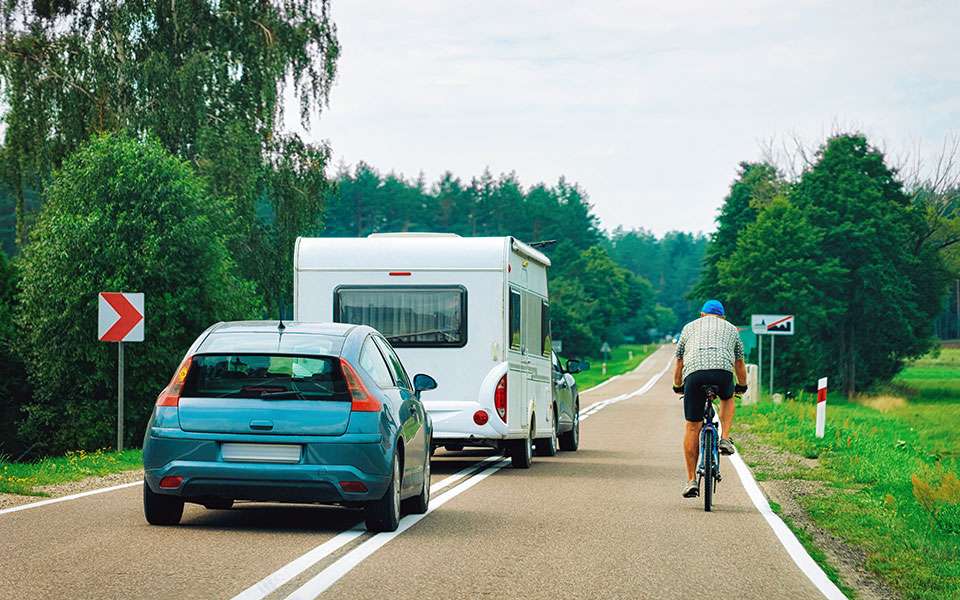 Coverage and Benefits with 4.5/5 Ratings
Progressive insurance is a well-known national insurer that presently offers various individual insurance policies for recreational vehicles. So, Liability insurance, including bodily harm and property damage, are included in their base coverage. Without any add-on or additional features, that's the bare minimum you can obtain with their insurance package.
Though many people opt for comprehensive and collision coverage, if you require coverage beyond liability, you can choose from various options. They also offer extra options such as roadside support and compensation for rental cars.
1. Basic Coverage
Accountability for bodily injury
Accounting for Property Damage
Collision
Comprehensive
Accidental Injuries
Payments for Medical Services
The motorist who is uninsured or underinsured
2. RV Specific Coverage
It's almost similar to their vehicle insurance packages for RV coverage. If your RV is destroyed or gets damaged in an accident or a natural disaster, you'll have comprehensive collision and liability coverage. But Progressive's RV choices go above and beyond.
Their additional coverages also secure the exterior of your RV, passengers, and your things inside.
The followings are the available option.
Replacement of Total Loss
Roadside Assistance for RVs
Full-time employee
Personal Effects & Belongings
Allowance for Unforeseen Expenses
Insurance in Mexico
Liability for Vacations
Type of RV
This section offers something additional for RV insurance.
Class A, B, and C
Pop-up, conventional, and Fifth wheel trailer
Mounted Truck Camper
Toy Hauler, Single Horse Trailer &
Cargo/Utility
Progressive RV Insurance Discounts and Costs
Progressive's standard RV insurance starts at $10.41 per month, which is a great deal for full- RV coverage. And the review rate is 4 out of 5, which is pretty good. In addition, responsible drivers, owners, and those who pay in whole, on time, or renew their policies without filing any at-fault claims are also eligible for additional reductions.
However, customers should remember that the price and offers vary from company to company. And it will not remain the same for all businesses.
The Discount Offers
Progressive insurance offers extensive discounts for their old and new customers. The discounts are:
 Repeat Insurance Discount: This offer is only applicable to repeating insurance customers. The customers of progressive insurance repeaters or any other company will get this offer.
 Multiple Discount Policy: On average 5% discount rate is available for more than two policies holders with progressive insurance.
 Multiple Car Discount: If the customer has more than one car enlisted in the policy, they will get a 4% discount from the company.
 Discount for Automatic Payers: Direct payment from the current account or credit-debit card on due time the customer can avail of this discount premium.
 Discount for Online Quote: You can save a 7% discount on average if you quote the insurance online.
 Online Signing Discount: 9% discount available for online signing.
 Full Payment Discount: Early total payment discount can save a lot of premiums.
 Student Discount: Full-time students can save 10% premium at a time
 Long-Distance Student Discount: Students who live far from the area above 100 miles away can get this discount.
 Paperless or email Discount: You can get this discount if you have your documents through email only.
 Landowner Discount: You can get a 10% discount on average if you are a land or homeowner.
 Safe Driving Discount: Driving safe and sound can lead you to earn this discount.
 Discount for Teenage Drivers: This policy is only applicable to adolescent drivers. So, add a juvenile driving policy and get this discount.
Customer Support
Customer service is one of the major sections as no one knows when the emergency comes and you need help or any other queries from your insurance provider. In this case, do you think this company will provide you with the up-to-mark service? The answer is YES!
They offer 24 hours service 7 days of the week
Give importance to the customer's likes and dislikes
Give online support to the clients
Online claims reporting
Claim tracking
They also offer some additional support to their customers.
Small and large accident forgiveness
Disappearing Deductibles
FAQ
How does Progressive for RV insurance help you reduce the damage?
Owning an RV, like purchasing a home, is a significant investment. So, You are expecting that RV insurance will help your car and belongings from the ultimate damage with the help of an insurance guarantee. It provides the customer with a wide range of safeguards. The RV's and the adjacent property's liability coverage extends to occurrences within the RV.
However, the Other additional advantages are the following:
Entire loss replacement
Coverage liability
Roadside assistance
Collision coverage
Comprehensive coverage
What things are essential while buying progress trailer insurance?
Check your limits and think about getting more coverage. Always read the policy and the range in the event of a loss. Most policies cover a set sum, while some guidelines have stricter limits in certain areas. Consider purchasing additional coverage for any equipment that exceeds the standard limits.
While you can contact insurance providers directly, it's a good idea to consult brokers or specialist agents first because agents and direct companies are good places to shop. They might provide you special coverage.
What is the difference between Good Sam RV insurance vs. Progressive insurance?
Good Sam RV Insurance has a more excellent overall score than Progressive RV Insurance. In terms of coverage & benefits, and cost, Good Sam outperforms Progressive. Progressive, on the other hand, has a higher Customer Support rating.
How to get rid of progressive car insurance?
So, The customers can cancel the deal anytime by using any option like a phone call, email, or personal visit. You can even get a refund if you decide to cancel it after the month's payment.
Final Words
Whether you plan to use your RV for occasional excursions or as a full-time residence, insurance is required. Invest in Progressive RV Insurance's RV coverage. It combines house and auto insurance features to accommodate the unique concerns that can arise with an RV. When you are on the road, you must be concerned about the safety of your family or the traveler. So select the best option for you.
Latest posts by Tim Harris
(see all)