Geico RV Insurance Review
When someone buys an RV, the first thing that comes to mind is how to protect it, and insurance makes up a big part of that equation.The fact is that RVers get a lot more benefits when they get insurance from a company they can trust.
Geico RV insurance is one of these options, and that's because the company does just what every RVer always wants for their vehicle – access to multiple unique kinds of coverage.
Geico is the second largest insurance company in the United States. Actually, that information is hard to miss as the company has a good reputation for having low rates and premiums on their insurance packages.
And when it comes to RVs, Geico also has ways to help owners save a lot of time and money on their auto insurance.
However, even though Geico's RV insurance is quite affordable. The company only offers a limited policy to RVers, and compared to other insurance companies, their coverage isn't expansive.
The good thing, though, is that RV drivers don't need a lot of driving experience to get insurance from this company.
General Information
As stated, Geico is a well-known RV insurance company. They even have subsidiaries dedicated to serving numerous drivers and vehicles. Personal liability coverage is the focus of the company's RV insurance plan, a coverage mandatory for most states.
So, whether you lose personal items or damage your RV, this personal liability coverage will help you deal with the loss.
It's important to know that Geico does not offer collision or comprehensive insurance. But older RVers willing to drop their collision or comprehensive coverages can save a lot of money with the company.
Geico has good physical coverage, too, offering insurance for RVs in almost all states except Hawaii, Massachusetts, Michigan, and North Carolina.
With Geico's RV insurance, RVers can purchase coverage for mobile homes, cars, and even RV renters. So, the company is an excellent choice for RVers and people who live in their homes. The most important things about Geico are:
Key Features
Emergency customer service 24/7 via mobile app, social media, phone, email, web, or mail
Easy claims reporting
Not available in all states in the US
Various discounts and numerous coverage options
Geico RV Insurance Coverage Options
Geico offers a variety of different policies to help protect your recreational vehicle, including:
Liability Coverages
Property damage liability
Bodily injury liability
Vehicle Coverages
Comprehensive coverage &
Collision coverage
Uninsured or Underinsured Motorist Coverages
Underinsured motorist coverage &
Uninsured motorist coverage
Medical Coverages
Bodily or personal injury coverage &
Medical payment coverage
Additional RV Insurance Coverages
Rental reimbursement
Emergency road service
Mechanical breakdown insurance
RV Coverage Options
Geico offers insurance for travel trailers and RVs alike. The only issue with these policies is that they aren't available to owners in all states.
Hawaii, Massachusetts, North Carolina, and Michigan cannot get Geico insurance. However, for the states that can access Geico's RV insurance and coverages, here's a look at the options available below:
Personal effects replacement cost
Emergency expense coverage
Total loss replacement
Special windshield deductible
Vacation liability
RV medical payment coverage
Types of RV Covered
Geico provides the insurance facility for the following types of RVs:
Travel Trailer
Truck campers
Pop-up and toy-haulers
Fifth-wheel
Geico RV Insurance Discounts
Geico's RV insurance premium rates and quotes are based on a number of factors.
When figuring out your RV insurance premium, the company looks at your age, driving record, location, gender, etc. Customers who are eligible for discounts on their RV insurance get discounts on the following:
Airbag
Good driver
Anti-theft system
New Vehicle
Anti-lock brakes
Daytime running lights
Good student
Seatbelt use
Driver's education course
Federal employee
Defensive driving
Emergency deployment
Military
Employee and membership
Multipolicy and multivehicle
Is Geico Good RV Insurance?
Well, that's easy! They are.
Geico has a reputation for being a reliable company that offers excellent coverage at a low price. They have been around for more than 80 years, so they have plenty of experience in the insurance industry.
Their customer service is also well-known for being responsive and helpful, even when you call them with questions about your policy or need help with filing a claim.
However, suppose you're someone who prefers to manage your RV or car policy in person. In that case, a Geico insurance policy is not the only option, and you might want to check other options before deciding it's the perfect one for you.
Average Pricing of Geico
The pricing of Geico car insurance policies depends on numerous factors, including the type of RV, the home base of the vehicle, and the coverage amount involved.
Other factors such as your age, credit history, and driving history affects Geico's average pricing come into play as well. However, according to research, the automobile's average annual rate is $1,168 in the US.
Geico's RV insurance rate is cheaper compared to its car insurance premium. The RV's insurance premium is cheaper than a car because people drive their car frequently and drive their RV occasionally.
But that's not all. The RV insurance premium cost or rate also changes based on the type of RV. For example, the cost of the premium is more for a Fifth wheel or a Class A RV.
On the other hand, the cost of insurance will be less for a Class B RV or a pop-up travel trailer. Also, the cost of insurance for a travel trailer is less than that for a motorhome.
How to Apply for the Geico RV Insurance
To apply to get RV insurance from Geico, Call 1-800-861-8380 to connect with their customer representatives.
You'll need to have a driving license to get RV insurance quickly. And even if you don't have your own RV during applying for the insurance, it will not affect you much.
In addition to having a driving license to speed things up with your application process, having a clean driving record in the previous five years also saves you from additional costs on your insurance premium.
Following the company's easy online application procedure, you can easily apply for the Geico RV insurance quote. You'll have to answer several different questions regarding your RV, your driving record, and the drivers with whom you want to be insured.
So before applying for RV insurance, be sure you have enough information and a driving license.
Also, when applying for RV insurance, you need to have the answers to other questions such as your RV's age, make, class, length, model, and purchase price.
You'll also need to provide information regarding why you are using your RV, its purpose, and the number of days you are driving it. This way, the insurance company can offer you coverage at the best price possible.
Geico's RV Plus Policy
Any driver can enjoy the comprehensive insurance plan offered by Geico, and that's because the insurance company has designed its RV Plus policy in such a way.
However, the company's RV Plus policy, in particular, provides the same protection similar to its Basic Plan, along with a few additional features as well.
Below is a list of Geico's RV Insurance coverage options under the RV Plus Policy.
Towable RV and Motorized RV Insurance
Total loss replacement
Special deductible windshield
Replacement cost
Medical payment coverage for RV
Get A Quote From Roamly on Your RV
By taking an insurance plan from Roamly, you can save up to 25% more than other RV insurance companies. In addition, the Passionate RV owners of this company know what coverage types you require for your RV.
So you can easily avoid paying the additional cost for your RV insurance by taking a plan from Roamly.
Whether you rent your RV on a rental marketplace or keep your RV ideal in storage, Roamly will not stop giving coverage to your RV. So even if you keep your RV in storage and don't use it, you can easily make extra money from it.
Bottom Line
Overall, RVers get Geico RV insurance at lower premiums or rates. That's why it is more popular and attractive to RVers. In addition, most customers purchase Geico's Liability coverage as it is a requirement in almost all states to drive an RV.
Geico coverage is designed to meet the state's minimum requirments, and they offer extra protections, such as two-day replacement coverage and protection against hail, wind, or fire damages.
So if you're looking for a policy that doesn't offer quite as many bells and whistles as Roamly's plans do, Geico's product will be an excellent fit for you.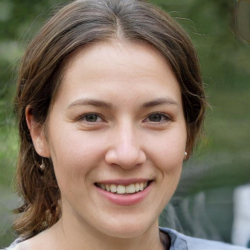 Latest posts by Annie Martin
(see all)