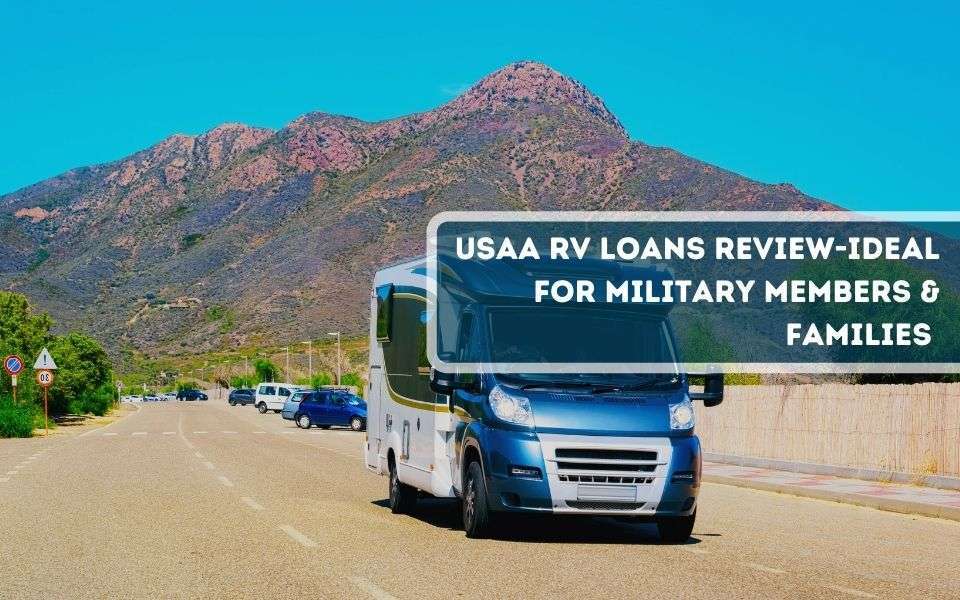 USAA RV Loans Review-Ideal for Military Members & Families
You're probably planning to buy a recreational vehicle for your next trip. But buying a RV requires a huge amount of money which you don't have. In that case, you have an option to seek financing which can turn your dream into reality. USAA RV loans is one of the top notch financing options in the US. In this article, we come up with an elaborative USAA RV loans review which may help you to make your wise decision.
We take a lot of time to conduct the online survey and take expert opinions before writing this review article. If you're a person who is looking for authentic information about the USAA RV loans, you're in the right place.
Before moving forward, keep in mind, this RV loan is not for everyone. Don't waste your time if you're not eligible to get this RV loan. To help you out, we start from this company description and let you know who can actually get benefitted.
Let's move on.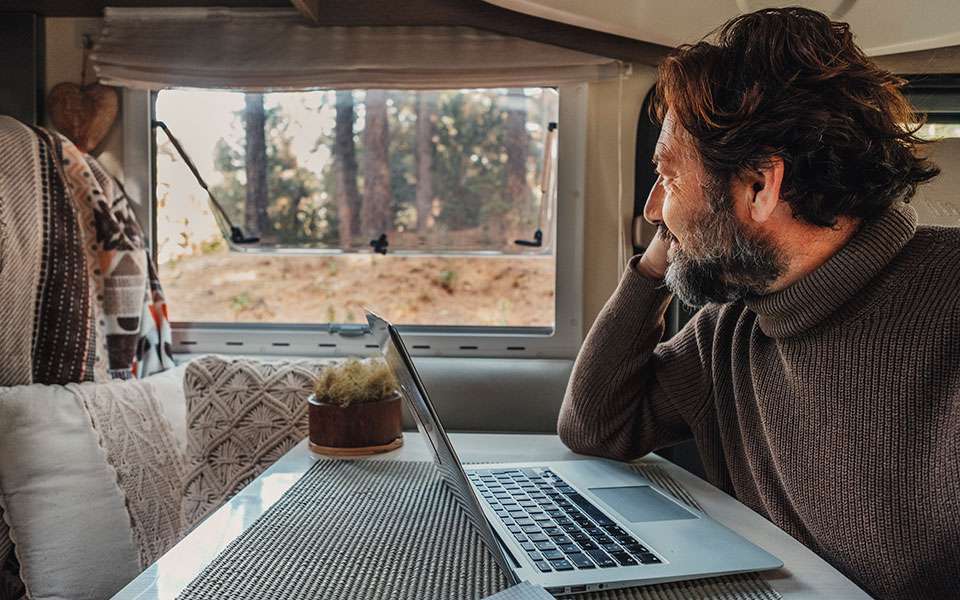 About USAA
The United Services Automobile Association (USAA) was founded by 25 army officers in 1922 to insure each other's vehicles. Now this group of companies has millions of members and provides various financial services such as loan, insurance, retirement and banking services etc.
Their aim is not to serve every individual, thus, they're giving more priority to military members and their families. For example, if you are planning to get a USAA RV loan, you must be a member of the United Services Automobile Associations. For membership, you need to fulfill one of these following conditions below:
You are either a military member or belong to a military family.
You are the honorable discharged veterans or his family members.
You are either a cadet or midshipmen on ROTC scholarship
You are an officer candidate within 24 months of being commissioned.
The United Services Automobile Association is committed to providing excellent financing services to their members. They can gain people's trust and build a strong reputation working for many years in this financial sector.
USAA RV Loans
No matter what type of recreational vehicle you want to purchase, by following the eligible criteria and having a good to excellent credit score, there is a huge chance of getting USAA RV loans. Maybe you're planning to buy a Class A or B or C motorhome, maybe a camper or travel trailers, there are no strict barriers to get USAA financing so that you don't need to take a lot of hassle.
Fortunately, USAA loan rates are comparatively more reasonable than other financial service companies. Starting from 6.20%, this loan rate may increase due to the credit score and manual payment. You need to pay more 0.25% per month if you're choosing a manual payment policy whether autopay can save that amount of money. Depending on your financial needs, the term of USAA RV loan is up to 180 months.
USAA can provide you 100% financing to purchase your RV. But if you can make a large amount of down payment at the beginning, the loan rate will be low. Moreover, not only can you purchase the traditional recreational vehicle with USAA RV loans but also you can think about other recreational vehicles such as boats, motorcycles, jet skis and snowmobiles.
If you're not satisfied enough with your current RV loan, it's possible to get refinanning from USAA with cheap loan rates. They're welcoming you to refinance your RV loan no matter whether you take this RV loan from their own or other financial service providers/lenders.

How To Apply For USAA RV Loans
Firstly you need to get a membership from the United Services Automobile Association (USAA). After getting the membership, you can go through the application process online. Log in with the member account on the USAA website so that you can complete your application. After that, the USSA team will give you a decision whether it is approved or not.
If they approve your application, you need to submit the required documents, evaluate your credit scores on their website. This is how you can complete your overall application process. Make a call 1-800-531-USAA(8722) directly to make your application process done.
Based on your application file, they evaluate your overall credit score and decide you can get the loan at which rate. If you're eligible to get the loan, one of their representatives will reach you out.
Frequently Asked Questions
1. What information do I need to apply?
–USAA doesn't disclose the required documents you need for the application process if you don't have membership. However, we came to know from our experts who went through this process. You need to provide your social security number, your income statement and details about your or your family member's military service records.
2. Can I get more loans besides the RV loan?
–Yes, definitely. Infact, this is convenient when you are taking more loans from USAA. They offer you a huge discount when you want to get multiple loans like car, home and RV at the same time.
3. What do I need to qualify for USAA RV Loans?
-A good credit score can help you to qualify for USAA RV loans. Moreover, some other factors we also take into consideration. When you're applying, make sure you provide all necessary documents they want from you. Keep the application process authentic and take time to complete this process.
4. IS USAA a reliable loan service provider?
–Not only they are famous for providing RV and other loans but also they have a good reputation to provide insurance service for the military members and their families. They have been doing this business for many years and you can undoubtedly rely on them.
Final Thoughts
To sum up, USAA RV Loan is ideal for the military members and their families who are struggling to manage their RV financing. It has lower loan rates, long term payment opportunities and several discount options. Our ratings for USAA RV Loan is more than average for the specific people who are eligible. Hope this article may help you to know every ins and outs of USAA and its RV loan. Do more research, it's up to whether you move forward with this RV loan or not. Best wishes to get your financing for the next recreational vehicle. Thanks.
Latest posts by Tim Harris
(see all)