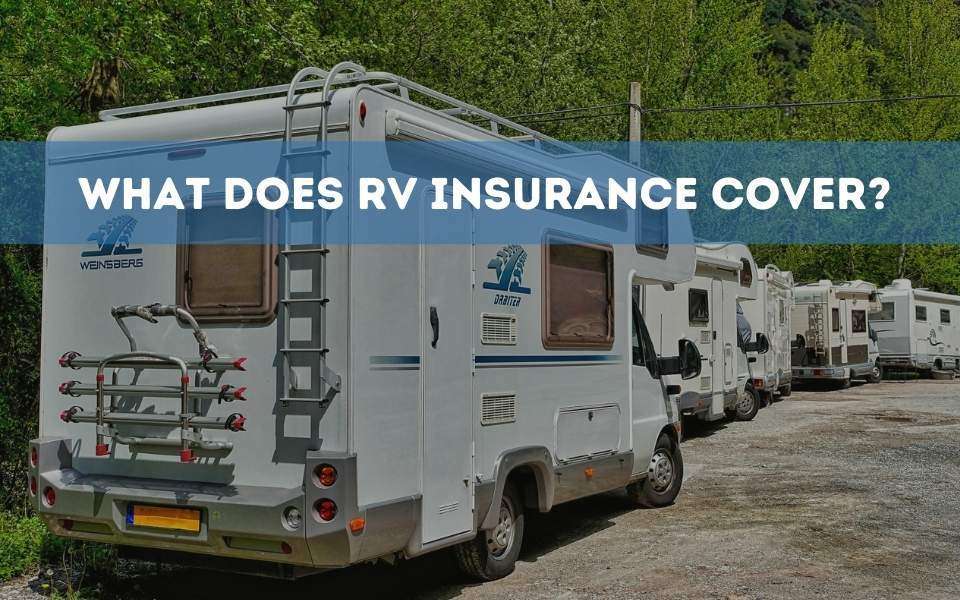 Understanding What Does RV Insurance Cover?
Whether you decide to buy a travel trailer, luxurious class A RV, Motorhome or a fifth wheel, you should take insurance for it. However, before getting insurance, it's crucial to know what does RV insurance cover. Usually, RV insurance provides various coverage to ensure your RV's protection against damage.
Three categories of RV insurance are available, including basic coverage, total loss coverage and other RV coverage. The plenty of RV insurance coverage options reduces your stress and worries regarding the damage of your RV. Now, let's discuss the camper insurance coverage in detail.
Categories of RV Insurance Coverage
Three categories of RV insurance coverage are available for the RVers. Take a look at the following table to know their details.
RV Insurance Coverage

Basic Coverage
Total Loss Coverage
Other RV Coverage
Liability coverage
Actual cash value coverage
Vacation liability coverage
Collision coverage
Agreed value coverage
Emergency expenses
Uninsured/Underinsured motorist coverage
Purchase price guarantee/ total loss coverage
Fire department service coverage
Comprehensive coverage
Market value
Loan payoff coverage
Personal injury protection
Medical payments
Emergency roadside assistance
Disappearing deductibles
Mexico coverage
Full-timer coverage
Additional protection
Emergency roadside assistance
What Does RV Insurance Cover
How you use your RV is an essential factor in determining the policy for your RV insurance. The RV insurance premium rate and coverage vary significantly based on this factor. For example, the RVers who use their RV full time have to pay a higher premium than those who use it occasionally as a recreational vehicle. Most RV insurance companies offer the following standard RV insurance coverage to RVers. Let's discuss: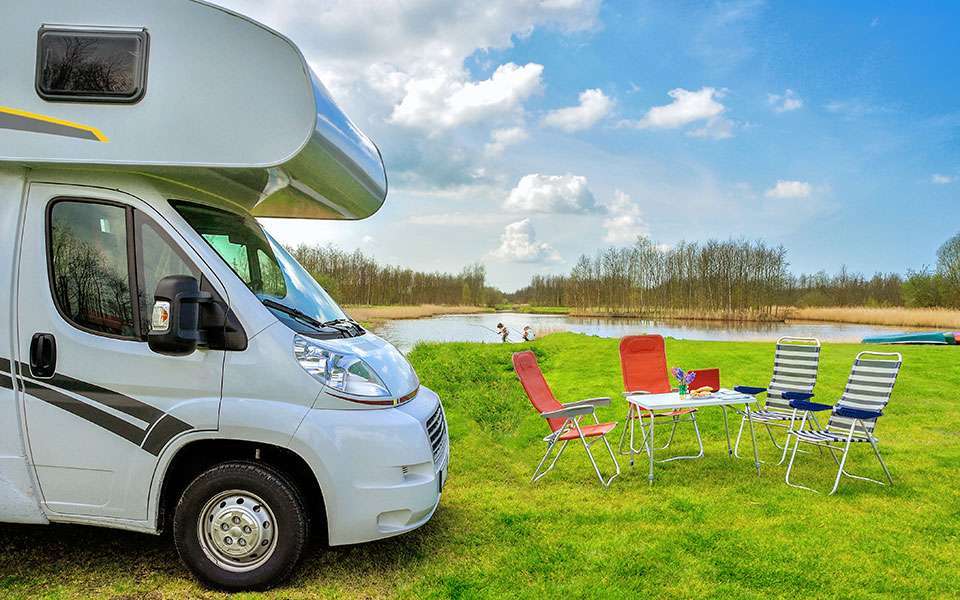 1. Physical Damage Coverage
If your RV faces any accident or other physical damage, this RV insurance policy will cover that accidental damage. The comprehensive physical damage coverage ensures your RV's protection against a wide range of things. Such as, it gives protection against windshield damage, theft, natural act, accidents, large animals damage the RV, vandalism, other vehicles kicked up yours etc. Moreover, this coverage ensures protection against personal liability also.
2. Collision Coverage
If your RV collides with other vehicles and suffer from severe damage, you will get coverage for your damage, irrespective of whose fault it is. The unique feature of collision coverage is that you will get full coverage for your damage, whether it's your fault or other parties' fault.
Whether your RV collided with the non-living object or another running vehicle, this collision coverage will pay protection to your RV against this damage. However, if any animal hits with your RV, you will not get this coverage.
3. RV Roof Protection Plus
Many RV policies contain this coverage for protecting the RV roof against any wear and tear or damage. If the RVers need to repair or replace their travel trailer, RV, or motorhome's roof, this coverage will be perfect for them.
Physical damage coverage and roof protection coverage work separately on many RV policies. However, the progressive coverage on roof protection plus also pays for the roof's malfunction damage. This coverage does not apply to older vehicles.
4. Property Damage Liability and Bodily Injury
Motorhomes, RV, and travel trailers only require this coverage in many states. While driving your RV or motorhome, if you face any injuries or damage, you will get that damage protection through this policy. This motorhome insurance coverage will pay the RVers for that respective injuries or damage.
Moreover, if the RVers have to pay any legal fees for the accident, this property damage liability coverage will cover that legal fee also. Usually, the liability coverage is not much required for the travel trailers because the vehicle owner provides it.
5. Medical Payments
Up to a specific limit according to your requirement, this coverage will provide the medical bill for you whenever you face an accident. However, you will get this medical bill coverage for your RV accident irrespective of whose fault it is. This policy does not apply to a travel trailer.
6. Underinsured or Uninsured Property Damage
If an uninsured or underinsured motorist hits and damages your motorhome, you will get that coverage. The underinsured motorist or uninsured property damage coverage mainly aims to pay the replacement or repair cost for the accident. As travel trailers are not motorized vehicles thus, they don't need this coverage.
7. Pest Protection
Even if the birds, insects, rats, vermin or other rodents cause damage to your RV, travel trailers or motorhomes, you will get the coverage under this policy. Progressive RV rental insurance and some other insurance policies provide this pest protection coverage against the damage caused by insects. Typically a deductible applies. However, this coverage is not applicable to older vehicles.
8. Comprehensive Coverage
Collision coverage doesn't cover all the loss expenses of your RV. Thus comprehensive coverage covers those damages that the collision coverage policy doesn't cover. The areas of this coverage are the following:
Earthquake or explosion
Damaged by the animals
Falling objects or missiles
Fire
Civil commotion or Riot
Theft
Glass breakage but not caused by the collision with other vehicles
Hail, windstorm, flood or water
9. Total Loss Coverage
Suppose your RV faces severe or total property loss due to an accident, fire, theft, or other issues. Now how much coverage you will get through the comprehensive or collision coverage. Nearly you will get a percentage of your loss, but it will not cover your RV's total loss. So here come the needs for the total loss coverage.
The RV insurance companies calculate the total loss valuation based on three types. These are the following:
Actual Cash Value/ Market Value
Agreed value
Total loss replacement
(a) Market Value
According to the market value coverage policy, you will get your RV's actual market value whenever you face any loss. This coverage will help you to get back your previous financial position which you had before the loss occurred.
(b) Agreed Value
In this case, you will receive that value for your RV's damage which you have agreed on at the beginning with the insurance company. This agreed value coverage offers enormous benefits for those RVs which don't have standard market value. Such RV's are custom RVs and bus conversions etc. However, you will get this coverage on any year's RV model.
(c) Total Loss Replacement
This policy offers you the purchase price guarantee coverage. In this case, even if your RV got damaged totally and suffered from total loss, you will get a new RV just like the previous one. Thus this coverage will substantially give you back the exact RV that you lost. However, the companies provide this coverage usually within the first two years of your RV purchase.
What Don't the RV Insurance Cover?
If your RV faces damage or loss from typical fungi, mold or rot, you will not get insurance coverage for this cause. Moreover, the RV insurance companies don't offer any loss coverage for the general wear and tear.
Again one crucial thing is that if floods or earthquakes cause damage to your RV, some insurance companies will not provide coverage for this. This is because the RV insurance coverage doesn't include the RV protection against the damage caused by the natural phenomenon. Whether you will get the coverage from the company or not, it largely depends on how frequently you use the RV.
Which RV Coverage Should You Get?
Which coverage should you get for your RV depends on you, your financial condition, RV's condition, RV type and many more things? However, you can look at the following points to know which one you should get.
If you have a sufficient balance in your bank account to cover your RV's total loss, you can take only liability coverage. It will lower your RV insurance premium also.
If you want full coverage for your RV's damage and lower premium, you should take collision, liability and comprehensive coverage. In this case, you can also go with the total loss coverage's market value option.
You should go with the total loss replacement option to get the total replacement against its damage.
FAQ
What does RV insurance typically cover?
Typically the RV insurance offers liability, collision and comprehensive coverage. But RV insurance also covers various other things and offers coverage in a wide range.
Is a camper covered under homeowners insurance?
Yes, the homeowner's insurance policies partially cover the towable camper. But for receiving the camper's full coverage, you need to get a particular insurance policy.
Does RV insurance cover awning damage?
Yes, the RV insurance policy cover's the awning damage. However, the coverage details will vary based on the insurer and policy. The awning damage can be included in the collision, standard or comprehensive coverage.
Does RV insurance cover water damage?
Yes! The RV insurance of State Farm cover's the water damage. So if water causes damage to your RV, you will get coverage for that too.
Conclusion
Now, after reading this detailed and informative article, you hopefully know what does RV insurance cover. The camper insurance coverage is available in a wide range. But not all coverage do you need, and taking random coverage will not help you get the desired protection. Thus before buying the RV insurance, you need to know which coverage you should get for your RV and which not.
Deeply research all the insurance coverage and their policy and then decide. If you have a financial issue, you should go with the lower premium coverage option. Contrary, if you want to ensure your RV's best protection, you should take the appropriate coverage even if it costs the highest premium.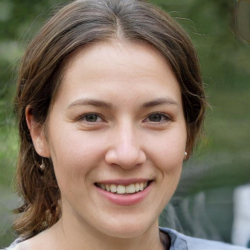 Latest posts by Annie Martin
(see all)