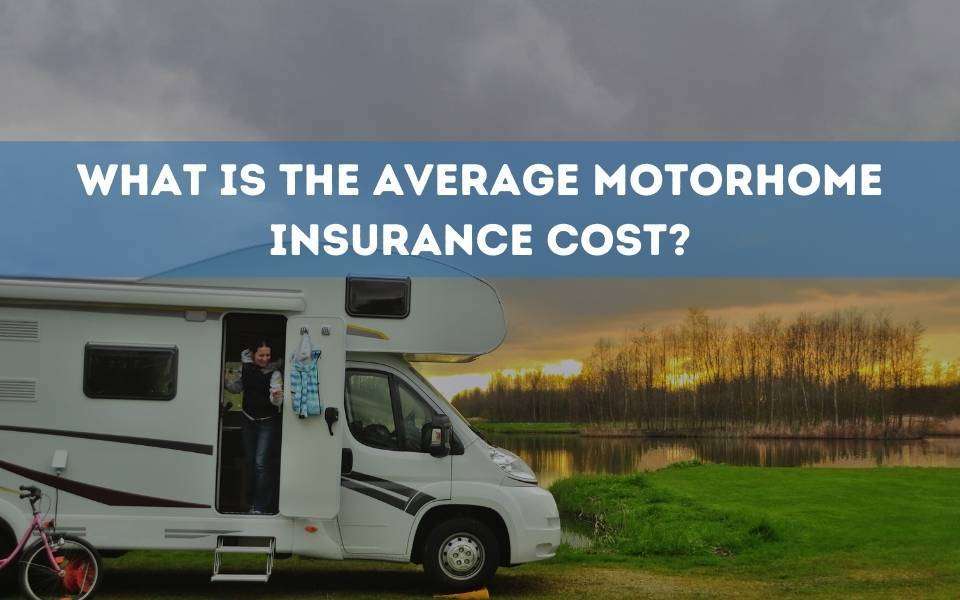 What Is the Average Motorhome Insurance Cost?
When purchasing a motorhome, you should not only consider its buying cost, but you should also consider its additional costs. The extra cost includes Motorhome registration, maintenance and gas expense, etc. However, the substantial additional but crucial cost is the Motorhome insurance cost. Therefore, you should include all these costs in your budget while buying a motorhome.
Now you may ask why the insurance for Motorhome is crucial? The reason is you have to ensure safety against your Motorhome's financial loss. The fact is Motorhome is like a home-on-the-wheels where you are enjoying a living room, kitchen, plumbing system, and many more. Moreover, many full-time campers and RVers carry different personal possessions in the Motorhome. Thus having insurance for it is essential.
However, are you worried about how much the camper insurance cost? Don't worry; the insurance premium details will surprise you. Take a look below to know the average cost of motorhome insurance.
The Average Motorhome Insurance Cost
Several factors significantly influence the cost of motorhome insurance. However, the type of motorhome class is a crucial influential factor. The insurance cost amount becomes more or less based on the Motorhome's class. For example, The Class A Diesel Pusher's insurance cost is much more than the Class B RV.
Again, your purpose in using a motorhome is another factor that influences the insurance cost. For example, if you use your Motorhome for full-time traveling and living, you must count more money to insure it. However, you have to pay more insurance costs for travelling RV than the one you use for camping purposes in campgrounds.
Now according to the estimate of NADA (National Automobile Dealers Association), the Average camper insurance cost are the following:
Average Cost of Motorhome Insurance
| | | |
| --- | --- | --- |
| Motorhome Types | Powered By | Insurance Cost (Annually) |
| Class A Motorhome | Gas | $1,000-$1,300 |
| Class A Diesel Pusher | Diesel | $2000 or More |
| Class B Motorhome | Gas | $300 – $1,000 |
| Class C RVs | Gas | $600-$1,000 |
| 5th-Wheel Trailers | | $200 – $1,000 |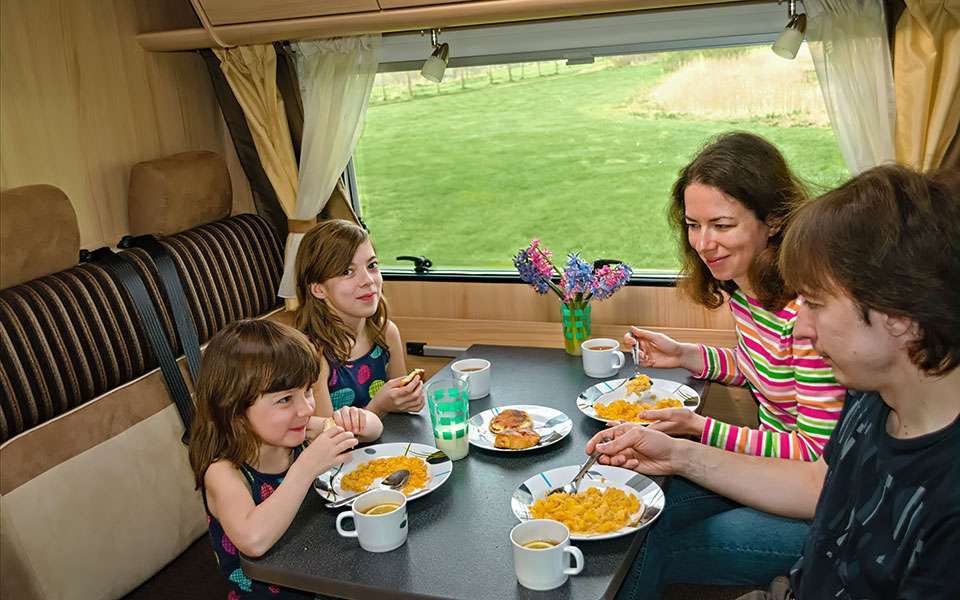 Hopefully, from the above table, it is clear how much motorhome insurance costs? The average insurance cost of a Motorhome, irrespective of its type, ranges from $900 – $3,000. However, this cost significantly varies depending on the policies and various factors. But Class A RV is more expensive than Class B and Class C. Let's discuss each class's insurance cost in detail.
1. Class A Motorhome
The most expensive, luxurious, and significant motorhome type is the Class A motorhome. Calculating several factors, the insurance company fixed this type of Motorhome's insurance cost. According to the estimates and previous records, per year for 140 days, Class A's average insurance cost is $1,000-$1,300.
2. Class B Motorhome
Among the Motorhome's 3 types, the smallest one is Class B. A standard auto insurance policy is enough to cover this type. The average insurance cost for Class B motorhome varies from $300 – $1,000.
3. Class C Motorhome
The mid-sized Motorhome is known as Class C. Mostly a sleeping area, and space include in this type of Motorhome. The insurance premium for this Motorhome ranges from $600-$1,000. However, various factors contribute to calculating its insurance premium, such as its usage frequency, state, RV's value, age, etc.
What Does The Motorhome Insurance Cover?
You will get coverage on the following things by insuring your Motorhome. Let's discuss
1. Property Damage and Bodily Injury Liability
In many localities, the law requires only one primary coverage from their motorhome insurance, which is property damage and bodily injury liability. When driving your Motorhome, you will get this coverage if you face any accident and cause damage or injury. However, you will get financial coverage in a wide range, including legal fees and others.
2. Comprehensive
The comprehensive coverage includes support for a wide range of activities. Such as vandalism, theft, other vehicles colliding with yours, natural acts, or any other big animals make damage your RV.
3. Collision
If you face any severe accident, this collision feature will provide you the coverage against your Motorhome's damage. You will get the damage coverage irrespective of whose fault it is.
4.  Medical
Motorhome insurance costs include the medical bill's coverage if your Motorhome or RV faces any accident or severe injury. However, one sparking thing is that you will receive this medical coverage irrespective of who is responsible for the accident.
5. Underinsured or Uninsured Property Damage
If you own a motorhome and an underinsured or uninsured motorist hits it, you will get this coverage from your motorhome insurance. It means that even though they cause damage to your Motorhome, they don't need to pay. However, according to your insurance policy limit, you will receive bodily damage and injury coverage from this insurance.
What Doesn't the Motorhome Insurance Cover?
Though motorhome insurance covers various aspects, it doesn't cover everything. For example, you will not get insurance coverage for damaging your personal belongings due to accidents. Or insurance coverage does not apply to the Motorhome's interior furnishings damage.
However, if you have anything precious in your Motorhome, you can get a protection policy from the insurance agencies. For each valuable item taking a separate insurance policy would be more practical. Taking a different approach for your particular item will reduce the stress of losing them.
Why Should You Buy a Motorhome Insurance?
Usually, we want protection for our home, business, and personal vehicles against any unwanted accident or damage. The Motorhome is such a private vehicle on which we travel on the road. The street is the most unsafe destination, and other cars also run over it.
Thus anytime any accident, collision, or injury can happen. Therefore we want protection against that unwanted accident on the road. Here comes the need for cheap motorhome insurance. Motorhome insurance ensures coverage against collision and accidental incidents like the other insurance policy. However, taking insurance for your Motorhome could be a little complex process compared to the traditional or general vehicle policy.
However, you should buy insurance for your Motorhome to ensure its safety and get various coverage against damage. In general, the insurance coverage for your Motorhome includes the following:
Replacing total loss
Replacing personal property
For lodging, food, and alternate transportation, the emergency coverage
You will also get the following additional coverage for your Motorhome along with the above coverage.
The RV accident's liability and coverage
Coverage for stolen personal valuable items
Expenses of motorhome storage
Comprehensive motorhome coverage for vandalism, theft, or fire
Is Buying Insurance for Motorhome Worth Its Cost?
Undoubtedly, buying insurance for your camper or Motorhome is worth more than its cost. But every RVer's or Camper's insurance cost for their vehicle is not the same. It significantly varies based on their motorhome type and other essential factors.
Buying this insurance is worth it because it will provide financial safety to your Motorhome against theft, damage, any accident, or vandalism.
Discount on Insurance Cost
The insurance companies offer a discount on the cost of your motorhome insurance based on the following factors. Discount significantly helps you to enjoy lower insurance rates for your Motorhome. Some of the discounting factors are the following:
New Owner: Original new owner get the discount for their newly owned motorhome insurance.
Good Driver: If you have owned a clean driving image for the past three years, you will get a discount on your insurance premium for being a good driver.
Bundle: Taking insurance for more than one item such as home and Motorhome together can significantly help you save your money. Take a bundle insurance policy and enjoy a lower premium.
Claim Free: If you don't claim anything for a long time or file no issue, you will get a discount on a new insurance policy.
Anti-Theft Devices: You can enjoy lower premiums or insurance discounts by taking advanced prevention measures. Be smart and do two things at a time to save money and protect your RV.
Conclusion
The Motorhome is such a home which is our travel companion, and we drive it on the road. You may use this vehicle part-time, full-time, on the weekend, or during the winter or summer only. In a year you may travel very long or short distances using this Motorhome. But the critical factor is this home contains all the personal and essential possessions such as the living room, kitchen, etc. Thus you need to ensure its financial safety if any unwanted accident happens. Therefore, you should have insurance for your Motorhome.
However, don't be worry about the motorhome insurance cost. From the above discussion on camper insurance cost, it is evident that the insurance cost of Motorhome is not very high. Still, it provides various coverage for your vehicle. Thus whenever you are ready to travel and hit the road with your Motorhome, first ensure that you insured it.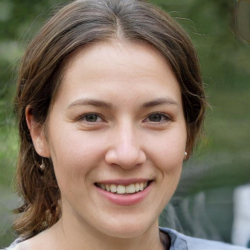 Latest posts by Annie Martin
(see all)