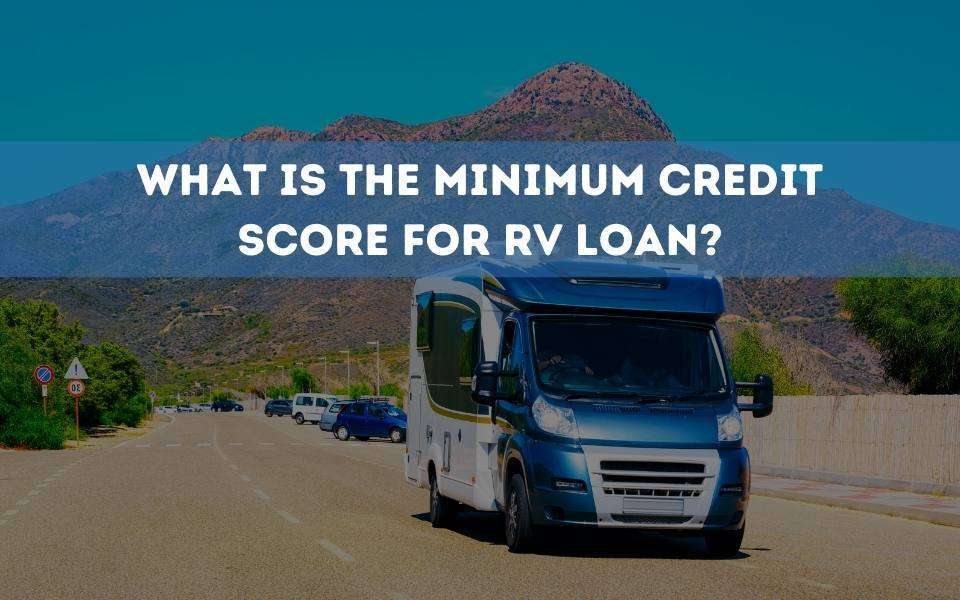 What Is the Minimum Credit Score for RV Loan?
A domestic traveller can use the RV from road-tripping with family and friends to exploring the campsite. In simple words, an RV resembles your home, which ensures your privacy and comfort. Sound attractive? But before getting all these benefits, you need to have an RV. Suppose you don't have enough cash to buy the RV. Then, you can buy it on loan. If you are thinking about the loan option, you should know about the minimum credit score for RV loan.
Getting a loan for a recreational vehicle is easy if you meet the minimum credit score criteria. Usually, the price of an RV is high as it offers you great comfort, just like your home. Therefore, the credit score requirement could be a little higher irrespective of different company's policies. In this article, we conduct in-depth research on the details of an RV loan's minimum credit score. So, keep reading this article, and learn what you need to know.
Minimum Credit Score for RV loan
Usually, the best RV financing companies and banks approve buyers with a higher credit score. Thus higher credit score for an RV loan means a higher chance of getting the finance for buying the RV. However, if your credit score is lower and you want to buy an RV, don't worry. Even with your lower credit score, you can receive a bad credit RV loan.
However, bad credit RV loans may be positive news for those whose credit history is impoverished. But remember that you will have to pay a more significant down payment and higher interest rate for getting RV loans for bad credit. You require to pay greater than a 20% down payment with your bad credit score. So now, let's take a close look at the RV Loan Credit Score.
Credit Score for RV Loan
| | | |
| --- | --- | --- |
| Credit Score | Remarks | Available Loan Criteria |
| Less than 550 | Low credit score | Bad Credit RV Loan (Low chance) |
| 670 or More | Great credit score | RV Loan (High Chance) |
| 800 | Exceptional credit Score | RV Loan (Higher Chance) |
You will have a higher FICO score if you make your loan payment quickly. The more FICO score represents that you are more reliable for giving credit.
According to many sources, the RV loan credit score's lowest range is nearly 650-660. So if you have this credit score, you have the chance to qualify for the loan. In the same way, if your score is more than 700 or nearly 800, you have a higher chance of getting a loan for buying an RV.
A good credit score for RV loan demonstrates higher and robust creditworthiness. It also represents your low balance utilization and consistent payment history.
RV Loan Interest Rates
How much interest are you willing to pay on your RV loan? The answer varies based on "for how many days" you are taking the loan. For example, if you want to go with the lower payments option, you may pay the interest for a more extended period.
On the other hand, if you think you will eliminate your RV loan as quickly as possible, you can take the loan for a short period. But for short term, you need to make the bigger payment. Here in the following table, we present the general interest rates and loan terms. Take a look at it:
RV Loan Interest Rates
| | |
| --- | --- |
| Loan's Time Period | APR |
| Less than 24 Months (2 Years or less) | 4.00% |
| 25-36 Month | 4.45% |
| 37-48 Month | 4.60% |
| 49-60 Month | 4.85% |
| More Than 61 Month | 5.3 – 5.55% |
The above table expressed that the RV loan interest rates vary with the loan terms. Most buyers prefer to go with the longer-term loan option, more than 61 months. But depending on the circumstances, all the buyers choose their suitable interest rate and loan terms. However, the camper loan's average interest rates may vary from 4% – to 17%.
Requirement to Apply for an RV Loan
Compared to purchasing a normal car by customers, usually, purchasing an RV is more expensive. So, the credit unions or financial institutions who are giving loans to you for purchasing your RV are relatively more selective.
They are very conscious about whom they should provide the loan or finance. Not everyone gets the financing opportunity from the credit unions. However, for applying for an RV loan, the main requirements are the following two:
Minimum Credit Score
Down Payment
Let's have a look at these two requirements in detail.
1. Minimum Credit Score
You have to maintain a minimum credit score (650-660) for applying for an RV loan. And you have to own this score for getting a loan. In simple words, the ideal credit score at which you are considered eligible is closer to or over to 700.
2. Down Payment
However, the credit score is not the only criteria for getting finance, but you also have to give a down payment in significant amount. Usually, the down payment amount is at least 10% of the RV's total purchase price.
Even better initial payment amount is 20% which increases your chance of getting financial support for purchasing RV. Providing a higher down payment helps you get a loan at a better and relatively lower interest rate.
Tips for Getting Loan with Bad Credit
Even if you have a small credit score, you can increase your possibility of getting an RV loan by following the tips below:
1. Know Your Credit Score
You should regularly check your credit score and have updated knowledge about it because it can improve variously. One easy way of improving the score is making a small purchase using credit cards. Then immediately pay off those purchases. It will help to improve your low credit score.
2. Look at the Loan's All Aspects
If you get fascinated with the low monthly payments option, remember that you have to pay a considerable amount until the end of the loan.
So don't only focus alone on the monthly payments.
Take into account the shortest credit term's lowest APR, different terms and conditions, and the interest rate.
3. Make Down Payment in Large Amount
You will have a lower interest rate if you make a significant down payment before getting the loan. Thus, consider it also.
4. Use a Cosigner
Sometimes, your close friends or family's willingness to consign the loan can significantly help you get the credit and purchase the RV. But your cosigner must have a reliable income and a good credit score.
Best RV Loan Lenders
The best RV financing institutions are the following:
Great RV Loan
Alliant
Lightstream
Southeast Financial Credit Union
My Financing USA
Conclusion
Hopefully, after going through the above informative article, now you know the minimum credit score for RV loan. If you want to purchase an RV using credit, your minimum credit score range should be 650-700. Irrespective of your credit score types (Good or Bad), you can get the finance for both. But having a good score means you have a more straightforward and greater chance of getting credit.
On the contrary, you may have to make a higher down payment and interest rate with a bad credit score. However, the RV loan's interest rate significantly varies according to the loan repayment terms and conditions. Lower interest rates come with shorter repayment terms and higher down payments. Thus, consider repayment terms, interest rates, and minimum credit scores when deciding to purchase an RV with a loan.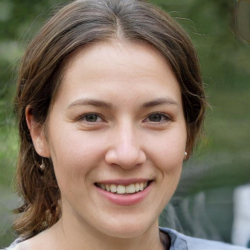 Latest posts by Annie Martin
(see all)