Visit Anchorage
The Great Outdoors In Anchorage
Anchorage – the last frontier of Alaska. No, it's not too cold for you. But, yes, you'll get used to it! When visiting Alaska, one of the greatest ways to get the most out of your trip is getting an RV rental in Anchorage, AK. Moving around and seeing the sites will make your trip truly unforgettable.
Chances are, you've never been to Alaska, so everything that catches your eye will be a new discovery. In this guide, we'll look at some of the top attractions and activities for must-visit places and things to do in Anchorage, Alaska.
This vast terrain area of Anchorage offers limitless outdoor adventures for tourists and campers. Without leaving the city limits, you and your family can enjoy plenty of fun-filled activities in this city. In downtown Anchorage, you and your family can visit the Tony Knowles Coastal trails. The 11-mile paved path of this trail is the best for rollerblading, biking, leisurely strolling, or cross-country skiing.
Along the path, you will also find Kincaid Park and the Alaska Aviation Heritage Museum. The Tony Knowles Coastal trails are one of the best tourist attractions in Anchorage. The sightseeing here is mixed with lots of fun, so you and your family will definitely enjoy this place. However, RV rental anchorage Alaska makes your sightseeing and entire trip easier.
The Far North Bicentennial Park is another attraction to check out. It is located on the eastern edge of Anchorage. This park is home to several lakes, walking trails, and the Alaska Botanical Garden's portion. 
In Anchorage, you can sign up for a guided tour. The tour guide will help you to observe the water-based wildlife, dog sledding, fishing, etc. With an RV rental, you can also cruise along the coastline. Also, along with the rugged ridges and lush trails, you can ride a horse and kayak the streams. RV parks in Anchorage, Alaska, offer you to do different types of activities so that you can have a fun day.
The trails of Chugach State Park cover 280 miles of beautiful wilderness. Many of the routes will lead to the beautiful 200-foot Thunderbird falls. Also, you can hike on the historic Iditarod trail portion. You can reach Alaska's most climbed mountain by heading towards the Flattop Mountain trail if you have mountaineering experience. To the south, the Chugach National Forest's Eastern Kenai Peninsula part is connected with Chugach State Park.
On the Russian River, one of the popular activities s Sockeye Salmon fishing. Also, hikers with different skill levels can follow this path. By hopping on the boat, you can also move towards Portage Lake to check out the beautiful Portage Glacier. During the colossal ice slice riding, don't forget to learn about the area's past and geological makeup.
There are many glaciers to explore in Anchorage. If you want to explore more, choose any of the Eastern Kenai RV campgrounds to park your RV rental. Take advantage of your RV rental anchorage and navigate north to visit one of the best RV parks, Denali National Park and Preserve.
If you are taking a summer trip from the tour bus comfort zone, you can enjoy a wilderness tour. Be active, and don't forget to explore the beautiful trails in this region. Near the Denali National park, there are several RV campgrounds in Anchorage. 
Once you reach this area, you can plan for an extended tour here to appreciate the beauty of this area. You can move to the stark mountain peaks and enjoy the bright wildflower's surreal scenery and the crystal glacial meltwaters.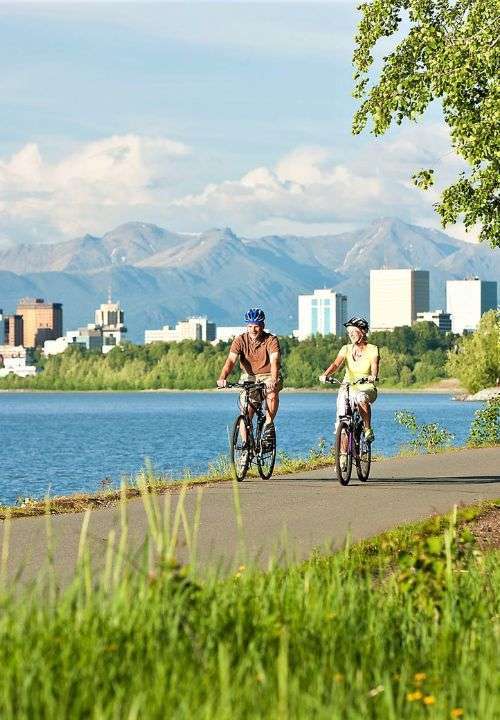 Anchorage RV Parks
A popular long-term RV park in Anchorage is the Golden Nugget RV Park. If you want to stay in Anchorage, you should consider this RV park. This park is just beside the downtown anchorage, and all year round, this park remains open. Also, the entire hookup facility is available here, including the BBQ pits, Wi-Fi, and the on-site laundromat.
Anchorage Ship Creek RV Park is another option. Enjoy Ship Creek's relaxing views and the full hookup amenities here, including the showers and laundry facilities. Just close to Highway 1, This park features different on-site amenities such as the BBQ areas, showers, cable TV, Wi-Fi, etc.
Anchorage is full of several other RV campgrounds also. So for exploring the city, you can pick the best location according to your convenience. If you want to escape from the busy city life, then the Chugach State Park RV campsite can be your best option.
The setting of this park is semi-rustic. But some modern comfort amenities are also available here, such as drinking water, restrooms, picnic tables, etc. However, the other RV parks are:
Anchorage ship creek RV park 

Golden nugget RV park anchorage 

Russian river campground Alaska 

Centennial campground anchorage 

Alaska wildlife conservation center 

Anton Anderson Memorial tunnel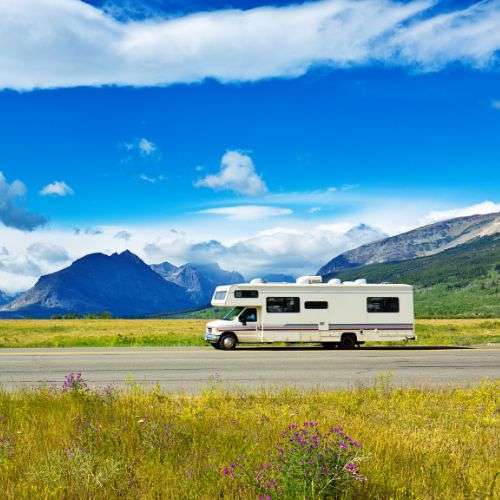 Exploring The Anchorage City
Check out Anchorage's urban scene while you're there. In this region, you can engage in a variety of activities, such as organizing a whale-watching excursion. Other animals including orcas, humpback whales, bowhead whales, belugas, and more can be seen here. Additionally, this area is home to coastal creatures including seals, puffins, and otters.
Additionally, from the ideal vantage position on this excursion, you can take in the gorgeous fjords and glaciers of this area. You can visit the Alaska Wildlife Conservation Center if you love animals and want to see them up close. The vast Alaskan wilderness offers a ton of recreational opportunities.
There are many different species to observe here at the Wildlife Conservation Center, including foxes, wolves, bison, elk, and bears. To access many of the facilities behind the scenes, you can hire a guide.
The Alaska State Fair is a popular event held at the Alaska State Fairgrounds. The Fairgrounds also hosts a variety of events all year round, such as sporting occasions, countless concerts, shows, etc.
Additionally, this city co-hosts a variety of events. You can rent a camper for the Kenai Peninsula Fair. You can enjoy the splendor of a unique celebration in Alaska by going to this fair. If you want a setting that is family-friendly, reserve a seat for the rodeo, observe the parade, and take part in the carnival.
Check out the Three Barons Renaissance Fair and enjoy the wonderful event. Enjoy the Shakespearean Tomato Show and learn about the foods, achievements, and fashion of earlier eras.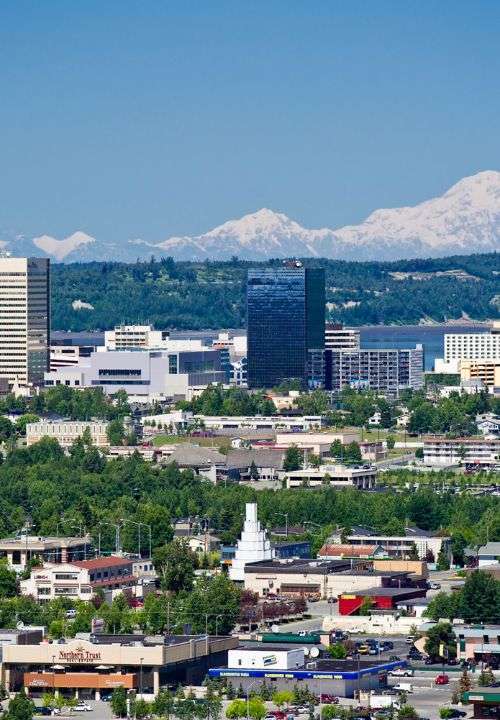 Unique Things To Do In Anchorage
Anchorage is full of opportunities to do different unique things here. You can visit the Kincaid Park and the Alaska Aviation Heritage Museum. If you visit this city in summer, you should keep your eyes open over the Inlet of cooks. Beluga whales are available here in summer. And during winter you can enjoy the moose in the park. 
Almost all the trails throughout Anchorage are full of different types of attractions. Sightseeing here offers lots of fun. With family and friends, you can enjoy your whole day in Anchorage. You can move towards the 98 miles north on the Parks Highway to Talkeetna for an adventure outside the city. This quaint community is the base camp area for brave mountain climbers. The mountain climbers live in this base camp who attempts to climb Mount McKinley. 
The breathtaking view of Talkeetna Alaskan Lodge will mesmerize you while you are driving through the Talkeetna road. On this path, you will definitely get Mount McKinley's magnificent shot. Also, plenty of shopping and dining options are available in Talkeetna. 
Grab the opportunities to enjoy the warmer season in Talkeetna. There are lots of unique things to do here, such as snapping the abundant wildlife photos, floating on the raft or riding the jet boat. If you have enough time in hand, you should consider spending a night at the Talkeetna local RV parks. 
Also, visit the Wasilla and Palmer town, and it will definitely surpass your expectations. The Iditarod Sled Dog Race Headquarters are available in Wasilla. Also, you can learn more about the Nome's 1,100-mile dog sledge race in Alaska. Also, you will be able to enjoy different kinds of race memorabilia here. Moreover, if you want to enjoy a ride on a real dog sledge, you will get that opportunity here also. 
Enjoy the Adventure in Anchorage by booking an RV rental Anchorage. However, enjoy your city adventure by testing the local seafood, sightseeing and travel through your RV to move quickly throughout the city.