Visit Las Vegas
Great Outdoors In Las Vegas
Are you searching for great outdoors in Las Vegas? There are many things to do outdoors in Las Vegas that have nothing to do with gambling or partying. If you're an outdoorsy person who likes camping, hiking, fishing, sports, and more, you'd be happy to know the famous and great outdoors you can visit in Las Vegas.
From desert mountains like Charleston Peak or Red Rock Canyon to actual mountains that are part of the Clark County Range (Mountains that house Big Horn Sheep, bighorn sheep, mule deer, and plenty of other wildlife), they are all wondrous.
Popular destinations in Las Vegas include the Great Basin National Park, Valley of Fire State Park, Lake Mead, and Rock Canyon. In addition, the Red Rock Canyon National Conservation Area offers a variety of hiking trails that lead you through red sandstone cliffs, canyons, and valleys. You'll also find plenty of scenic views and wildlife along the way.
Valley of Fire State Park is a great place to visit if you want a little solitude. This area is known for its beautiful red sandstone formations, best viewed at sunrise or sunset when they take on an orange glow from the sun's rays hitting them.
Lake Mead is the largest artificial lake in the country—and it's just minutes away from downtown Vegas. There are many activities here, including boating, fishing, kayaking, and more. If you're feeling adventurous, check out the Hoover Dam—it's only about 45 minutes from Las Vegas!
Another great outdoor place in Las Vegas is the Charleston Peak Beckons. Hikers from all over visit Charleston Peak Beckons, especially hikers who want to see some gorgeous scenery—and it doesn't disappoint.
The hike starts easy but gets pretty steep towards the end (so be ready for some leg work). But one more thing sets Las Vegas apart, its RV Parks. Many vacationers prefer to visit the RV Parks in Las Vegas. Let's see why below.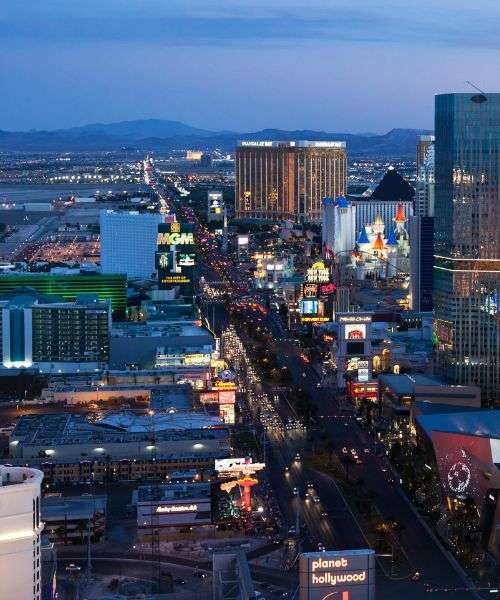 RV Parks In Las Vegas
Las Vegas is a city full of excitement and entertainment. It's also great to camp out and enjoy the great outdoors. Las Vegas has many RV parks that offer everything from bare parking spaces for RVs to full-service campgrounds with entertainment facilities and amenities.
The best part about camping in Las Vegas is that many options are available. Whether you like being close to the action or far away from it, there are plenty of places for you to set up your tent or park your RV at night. One such place is the Oasis Las Vegas Resort.
Oasis Las Vegas RV Resort is a family-friendly campground that offers comfortable accommodations, an on-site pool and spa, and plenty of activities for people of all ages.
The park is located in the heart of Las Vegas, just minutes away from the Strip, downtown casinos (and even more casinos), and other attractions.
This resort is perfect for those who want to stay close to the action without dealing with the Strip's noise and traffic. Located just off of I-15, this park is conveniently located near downtown Las Vegas and all the city's attractions.
There are also multiple barbecues out back where guests can grill their food or get together with friends for some good ol' BBQing! The staff at this park is fantastic—they're super friendly and helpful with any questions you might have about your stay there or in the area at large.
Another RV Park is the Colorado State Recreation Area. It is a beautiful, serene RV park in Las Vegas, Nevada. The area offers many activities for the whole family, including fishing, hiking, swimming, and biking.
The RV sites are spacious and offer full hook-ups with water, sewer, and electricity. You can easily find a spot for your RV because hundreds of sites are available in various sizes, from small to large. This park also features laundry facilities, so you won't have to do laundry while staying there.
One central RV park you must visit is the Mojave Desert. The Mojave Desert is a great place to visit in the winter. It is one of the driest places in the country. The average rainfall is less than 4 inches per year.
The Mojave Desert is home to many unique plants and animals that have adapted to this dry environment. The Joshua tree and cactus are two of the most common plants in this area. The best time to visit the Mojave Desert is between March and May when temperatures are mild and there is plenty of sunshine.
Other RV parks in Las Vegas worth mentioning are:
Good Sam RV Parks Las Vegas

Oasis Las Vegas RV Resort

Las Vegas Motorcoach Resort

Duck Creek RV Park

Adventure Dome Theme Park

Aliante Golf Club

Angel Park Golf Club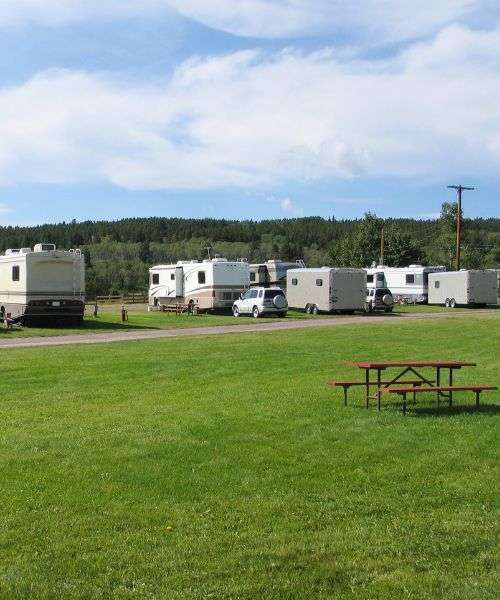 Exploring The Las Vegas City
Las Vegas City has a lot to offer for those looking for things to do. There are many different activities that you can do, and it is essential to know what the best ones are. One great activity people love to do in Las Vegas is visiting the casinos. There are many different casinos that you can go to, but it is essential to visit the right one.
If you're looking for a city that offers something for everyone, Las Vegas is the place to be. Whether you are looking for a fun-filled family vacation or an exciting night out on the town, Las Vegas has it all.
The Las Vegas Strip is home to many of the city's top attractions. From here, you can enjoy the scenic route of the All-American road on the Las Vegas Strip and child-friendly entertainment and fun options like the National History Museum at the Venetian.
Other child-friendly options are the Mandalay Bay Shark Reef Aquarium (one of the largest aquariums in America) and Madame Tussauds (where visitors can meet their favorite celebrities). Fremont Street Experience (which features a canopy of LED lights spanning 1.5 miles), and Ethel M Chocolate Factory (which offers free tours).
Las Vegas offers a budget-friendly experience. In addition, you can visit The Cosmopolitan of Las Vegas and the City Center, which are great options for those who want to experience an affordable slice of the city's nightlife.
The city also has plenty of retail therapy locations and places where you can shop for wares, like the Grand Bazar Shops, home to over 1,000 merchants selling everything from jewelry to souvenirs. And just across the street is The Bellagio.
The Bellagio is home to the world's most famous fountains. The 1,000-strong display of water and light has been running since 1998, and it's an absolute must-see for anyone who visits Las Vegas.
The fountains are set to music, so you can visit when there's a show or just visit on your own time. You can check out the schedule online if you want to catch a show. Or head over there at night after dinner—it's beautiful and will make for a great post-meal stroll!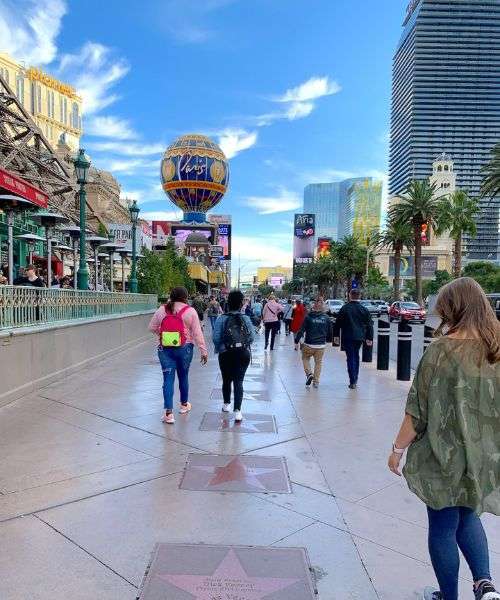 Things To Do In Las Vegas
Las Vegas offers RVers and Campers plenty of glitz and glamour. But it's also a great place to get away from it all. RVers can't miss the Nevada Desert, where you'll find many amazing things to do.
If you're looking for a place to take in some history, check out the Atomic Testing Museum. Or, if you want a thrill ride, take a trip to the Stratosphere Tower and enjoy an exhilarating ride up 1,149 feet in one of their glass elevators.
There's no shortage of options for people looking for fun entertainment while on your trip. For example, if you like to gamble and have always wanted to try your hand at poker, check out the World Series of Poker at the Rio Hotel & Casino (the largest poker tournament in the world). But, if you're looking for something more family-friendly, check out Circus Circus Hotel and Casino.
Circus Circus Hotel has everything from carnival rides and games to circus acts. The Circus Circus Hotel and Casino is located just off The Strip. It has been open since 1968. While it isn't as fancy as some other casinos on The Strip, it does have a lot of fun things going on at all times that make it worth checking out.
After running through the many beautiful Las Vegas places, you can rest at the Travelodge Las Vegas South Strip Park. The Travelodge is a great place for families to stay. It's located just off the Las Vegas Strip and provides easy access to all the fun things you'll want to do while you're in town.
The hotel offers large rooms, with two double beds, two TVs, and free WiFi. There are also free breakfasts available every morning in their restaurant. So if you need a hotel close enough to the action but far enough away from it to get some sleep at night, this is the place for you.
There are many ways to enjoy Las Vegas. In Las Vegas, there is a fair share of outdoor summer events, both free and inexpensive. A quick Internet search will give you every event, park, and attraction in town and across the state.
Getting outside can be more fun than a trip to one of Las Vegas' grand casinos and will be much less expensive since so many activities are free.