Visit Arkansas
Great Outdoor RV Activities in Arkansas
Arkansas is an American state known for its significance in healing through its numerous hot springs. However, most people don't know how perfect it is for outdoor RV activities. There are great outdoor RV activities in Arkansas that should be on your travel bucket list.
For instance, people who love wildlife shouldn't hesitate to visit Arkansas. It has quite many national parks and state parks for such an adventure. As you enjoy its wilderness, you can engage in outdoor RV activities such as biking.
Did you know that the International Mountain Bicycling Association acknowledges Arkansas as a great place for mountain biking? It has even identified up to 5 epic trails to consider while at it.
In short, Arkansas has great outdoor RV activities, and it is high time you knew about them. Here is a discussion to ensure you enjoy your trip to this state.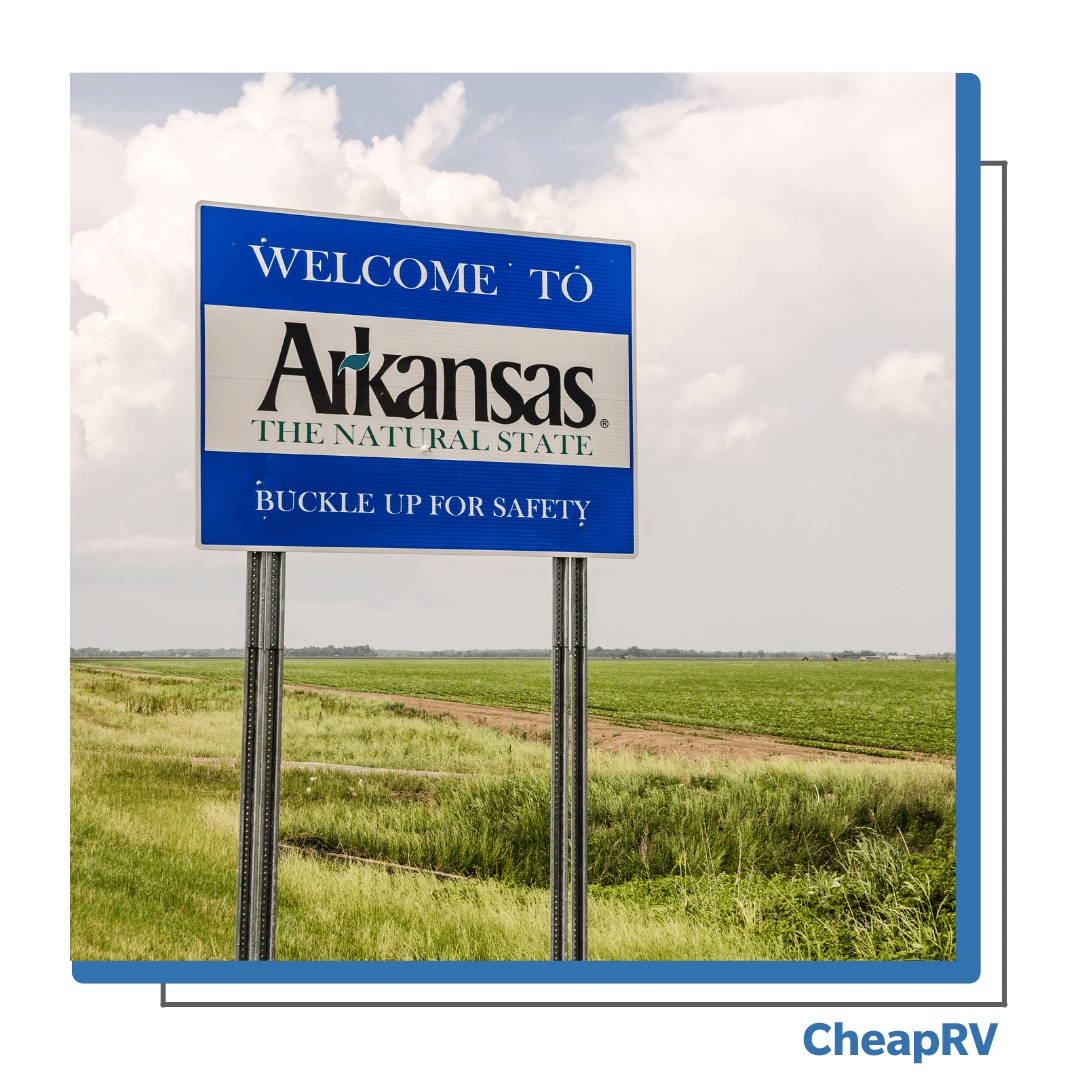 Popular RV Destinations in Arkansas 
Some of the popular RV destinations in Arkansas will make your vacation worth your time, money, and effort. 
#1 Turpentine Creek Wildlife Refuge
Gone are the days when people had to visit Africa to see tigers. That's because there's a place to do so right in Eureka Springs, Arkansas. Hilda, Don, and Tanya Jackson rescued the first tiger in 1978, marking this refuge's beginning.
Over time, the place has had other animals; the number stands at 70, out of which 40 are big cats. The animals comprise cougars, bears, tigers, and lions. It covers about 140 acres, meaning you have a vast area to explore.
You don't have to worry about safety because the Global Federation of Animal Sanctuaries guarantees that. The same case applies to animal care that meets or exceeds the standards. This destination will give you a guided tour that will leave you entertained and refreshed.
There is an RV campground within the area to ensure your stay is as comfortable as possible. You can also opt for safari lodges depending on what works for you. Its amenities include water hookups and power, and it is good to mention that you are free to bring pets as long as they aren't dangerous to others.
#2 Eureka Springs
This mountain town is also worth a visit. According to Yahoo Travel, it was one of the American Best Main Street in 2014. It has many shops, craft emporiums, and Art galleries. Besides beauty, the town also offers opera, jazz, blues, and delicious meals.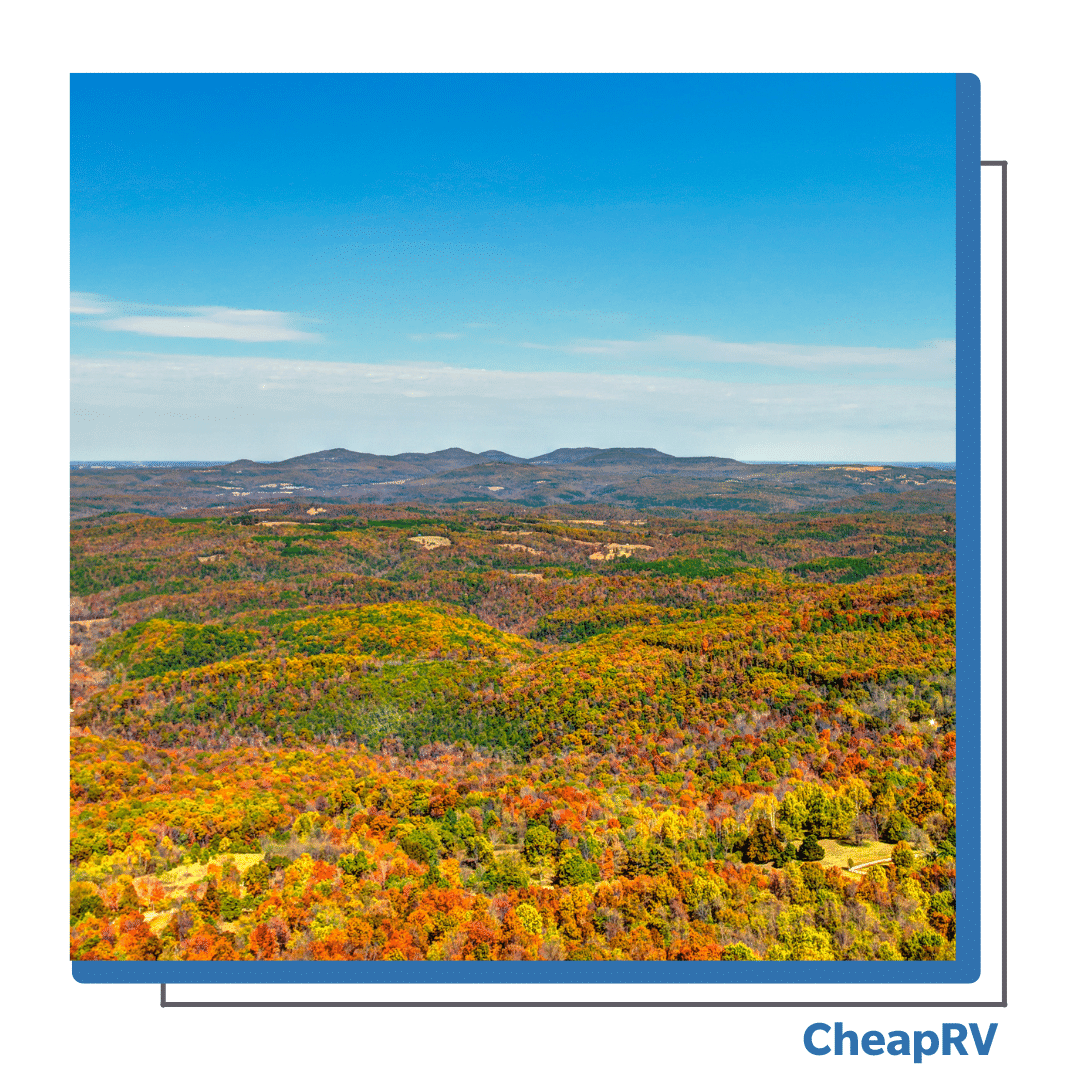 #3 Ouachita National Forest
One can do a lot in the 1.8 million acres of land traversing from Arkansas and Oklahoma. So, Ouachita National Forest has a lot to offer. The Ouachita Mountains run from east to west, unlike their counterparts, the Rocky and Appalachian mountains, which run from north to south,
It allows you to enjoy wildlife, fishing, and hiking, among other outdoor RV opportunities. Once the hiking is over, you can relax in one of the many bars, cafes, and restaurants offering delicacies.
RV Parks in Arkansas
If you are considering RV parks in Arkansas, here are your options;
#1 Downtown Riverside RV Park
This RV Park is an ideal camping ground if you plan to visit Little Rock in Arkansas. It ensures that you are right in the middle of this fun place. You get to enjoy the river's view from the Arkansas River Trail.
There are several places worth visiting in the area. One of them is the J. Clinton Library and Museum. Another place rich in history is the Little Rock Central High School National Historic Site.
Visitors enjoy numerous amenities, including power, water, and sever. Others include free Wi-Fi, excellent management, a dump station, and a clubhouse with laundry services.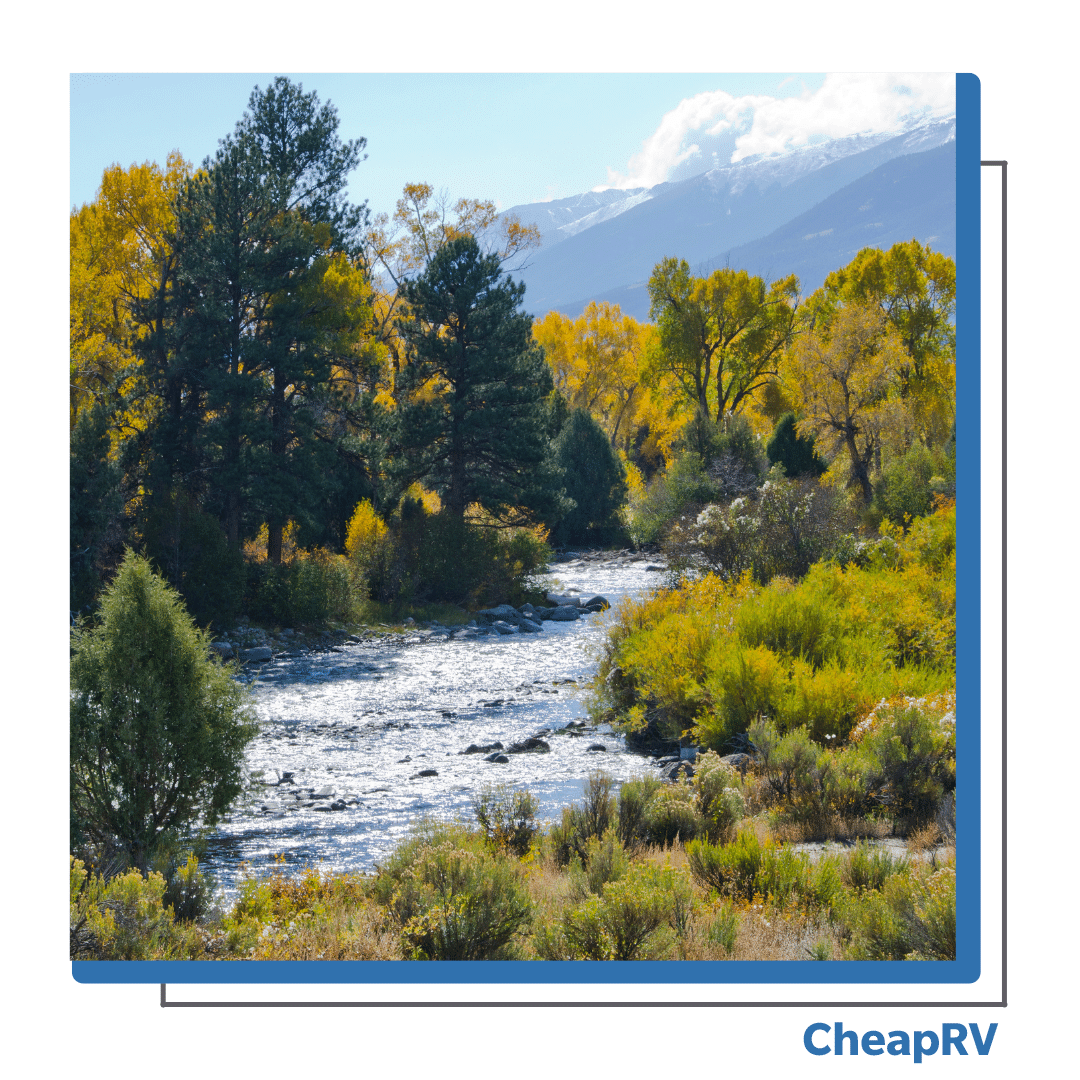 #2 Tom Sawyer's RV Park
You should consider it if you plan to visit the Mississippi River. You will enjoy various outdoor activities, including viewing rolling waters and boats. You can also indulge in boating and fishing.
Its location is strategic in West Memphis in this state. It allows you to conveniently explore the town, including the Children's Museum of Memphis, the Center for Southern Folklore, the Bale Street Entertainment District, and the American Dream Safari.
Graceland is also nearby. Some amenities include showers, laundry facilities, full hookups, and power. 
#3 Shady Oaks Campground and RV Park
It is located in Harrison, Arkansas. It allows you to engage in myriad outdoor activities, including fishing, kayaking, canoeing, rock climbing, and hiking. It is also not far from the Buffalo National River, the Hurricane River Caverns, the Mystic Caverns, and Crystal Dome, among other phenomenal destinations.
You can also choose to enjoy the amazing view of the campground. That's because of how heavily wooded the area is. Preferably, visit the place during the summer and spring for the best sight.
Some amenities include a splash pad, tabletop games, horseshoes, basketball, volleyball, a playground, a dog park, showers, restrooms, and laundry facilities.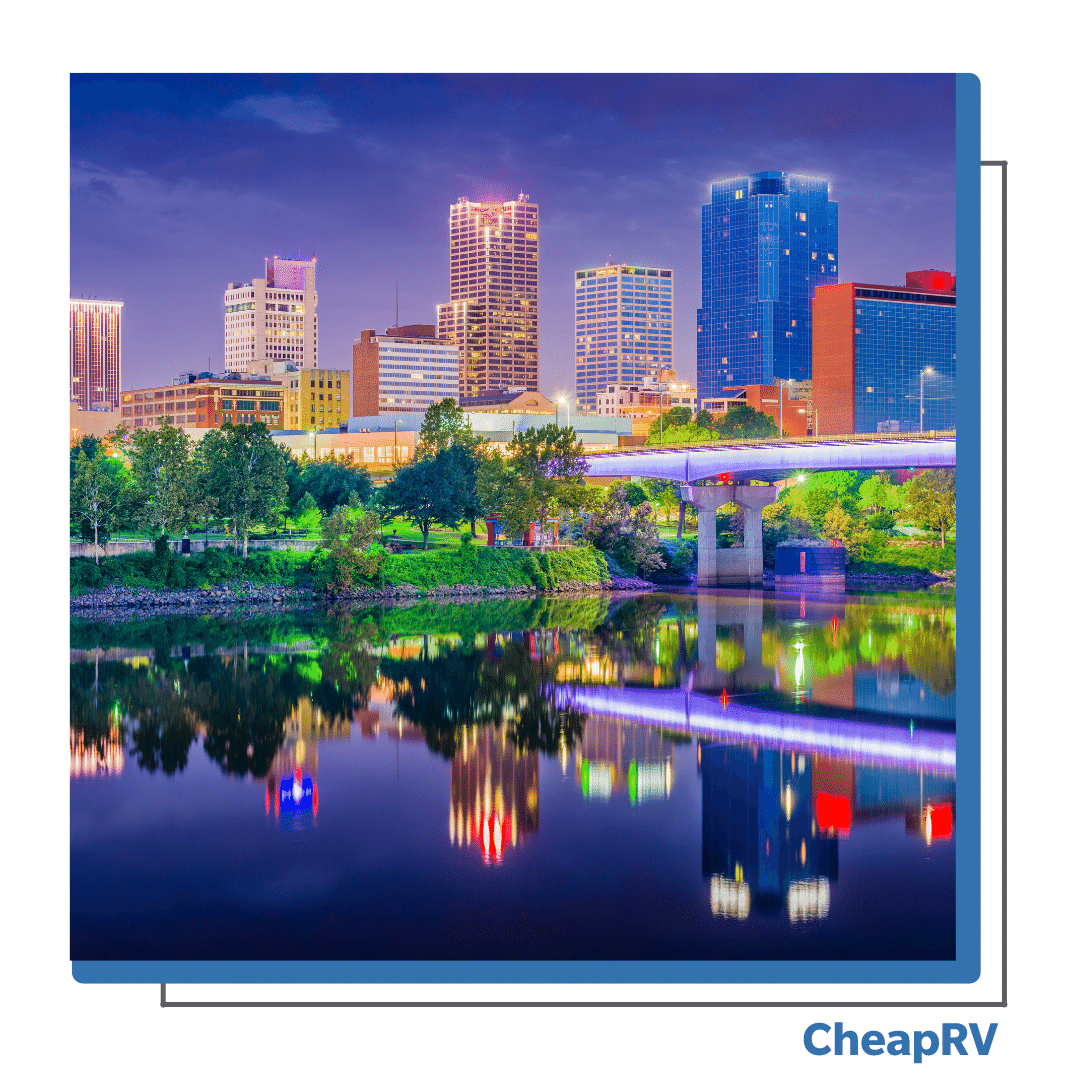 Unique Things to Do In Arkansas
Don't miss out on these unique things in Arkansas
#1 Visit Pea Ridge National Military Park
It is on the western side of the Mississippi River. It is a place where a huge Civil War took place for the sake of Missouri. The battlefield covers 4300 acres, where more than 26,000 soldiers fought for control of the Mississippi and Missouri, and the Union Army won the fight.
#2 Go to the Hot Springs National Park
It is home to 47 hot springs originating from Hot Springs Mountain. Their temperature is around 147 degrees, and their fame comes from their healing property. You can bathe in or drink the water from the hot springs.
#3 Explore the Blanchard Springs Caverns
This underground place is amazing and shields you from the hot afternoons in the state. You get to enjoy a lot, including the underground lake, mazes, and crystals. If you are physically fit, consider the Wild Cave tour.
It is under the management of the US Forest Service. Every day, tourists can enjoy up to 2 guided tours. Expect it to be perfect for underground beauty exploration while away from the heat.