Visit Colorado
Great Outdoor RV Activities in Colorado
Colorado has that sunshine that will see you travel for miles to seek. If that's what your body needs now, consider your trip's destination. Besides, it also has mountains, intriguing landscapes, and breathtaking scenery. That makes it suitable for many outdoor RV activities, which means having fun and your trip being worthwhile at the end of the day. 
Wildlife lovers have several places to visit to enjoy those amazing views of various wild animals in their natural habitats. Additionally, one can indulge in horse riding, hiking, biking, and mountain climbing. Whether it is a solo trip or you are traveling with your friends or family, rest assured that any outdoor lover will fall in love with Colorado. 
For the best experience, ensure that you read this piece. It discusses some popular RV destinations in Colorado and RV parks worth your time. It always highlights some unique things to do in the state to take your fun to a new level. Check it out!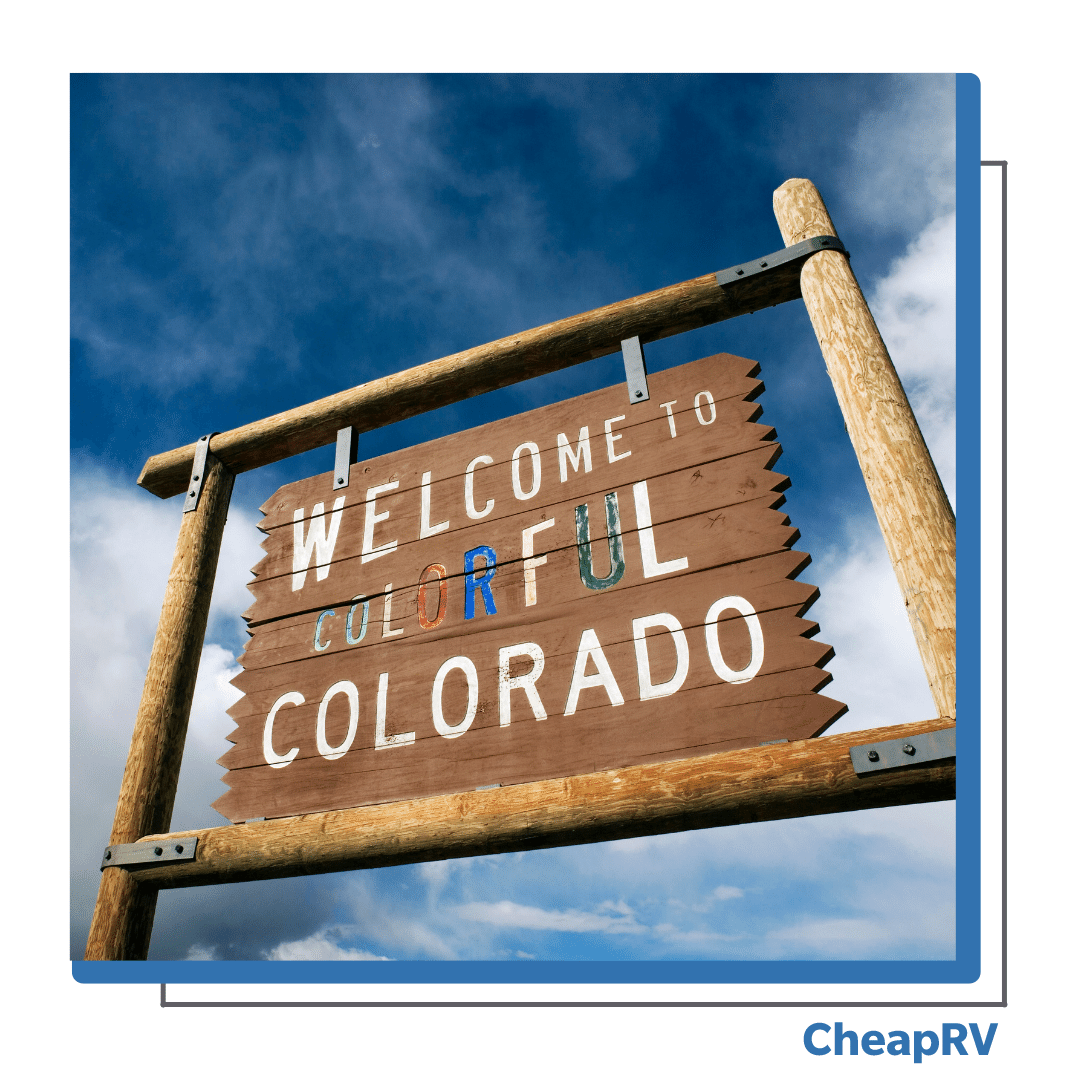 Popular RV Destinations in Colorado
If you are to ask most people why they took a trip to Colorado, these places will most likely pop up. 
Mesa Verde National Park
This place is quite popular due to the cliff dwellings. They depict the living of the ancestors of the Pueblo people between 600 and 1300 AD. There are 5000 archaeological sites within this area, not forgetting the 600 cliff dwellings. 
The hikes as one explores the area and photography spots ensure you enjoy every moment you spend here. Amazing places such as the Durango mountain town and the Four Corners Monument are not far from this place. Some outdoor RV activities include fishing, walking through various trails, and swimming, especially if you stay in the Cortez/Mesa Verde KOA. 
Black Canyon of the Gunnison
This national park has old rocks and cliffs, thus making this trip to North America one of a kind. The Gunnison River and substantial weathering are responsible for its formation as it navigated through the rocks and eventually formed a Black Canyon path. It is good to note that it is a repercussion of 2 million years of action. 
It is ideal for viewing native wildlife, the sky, water, and rocks. You can engage in various outdoor RV Activities such as kayaking, stargazing, fishing, and rock climbing.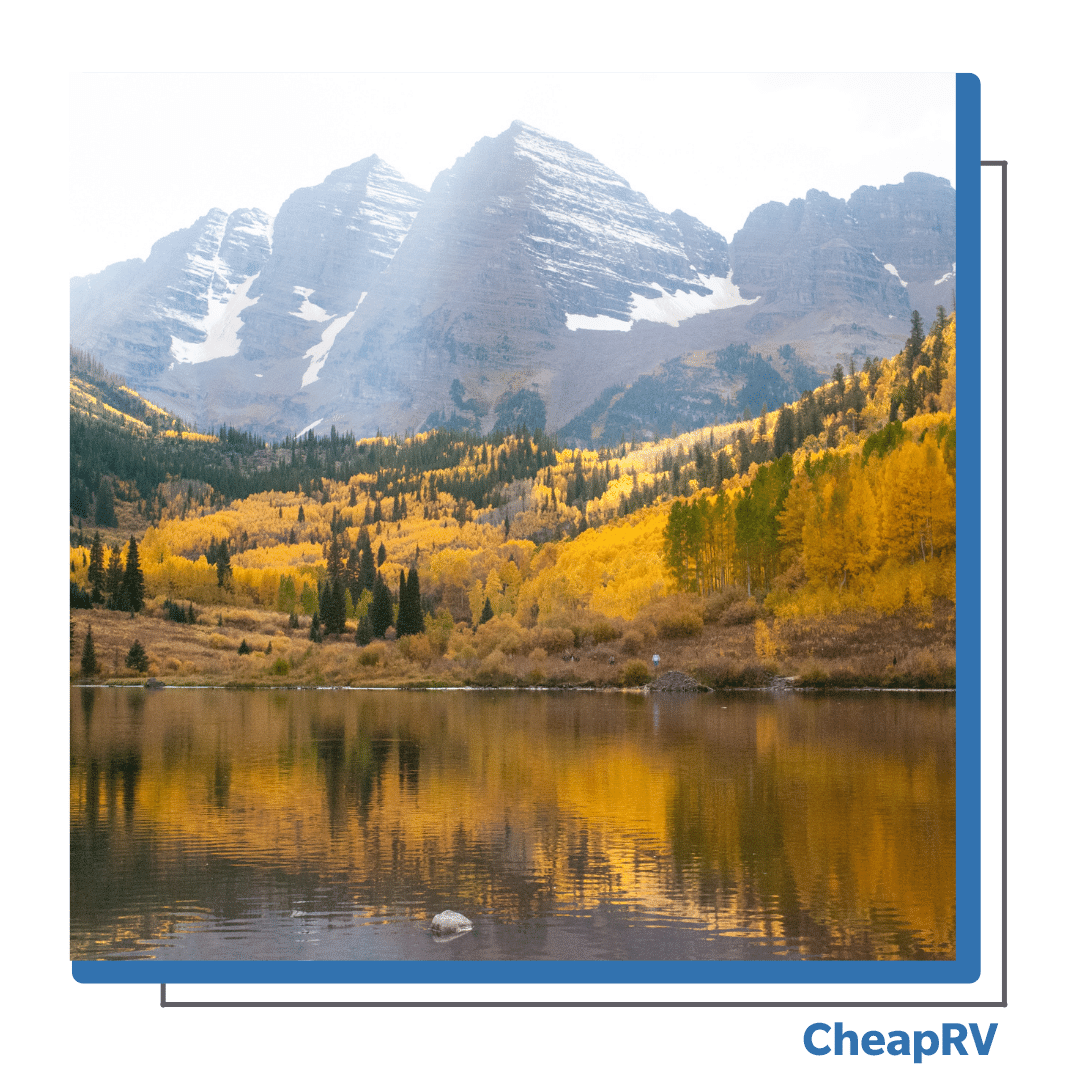 Glenwood Springs 
It has been a go-to place for recuperating and resting since the 1880s. Besides relaxing, guests can also swim in the Glenwood Hot Springs.
If you want to enjoy giant swings, zip rides, an alpine coaster, or cave tours, go to the Glenwood Caverns Adventure Park. Consider hiking to the Hanging Lake or visiting the Sunlight Mountain Resort for outdoor activities. 
RV Parks in Colorado
Some of the best RV Parks in Colorado include the following;
State Forest State Park
It is one of the best RV Parks in Colorado for wildlife enthusiasts. It is on the western side of Fort Collins, usually a 2-hour drive. It is strategically located in the Rockies, providing more fun and enjoyment. With over 71,000 acres of land, many visitors have enjoyed exploring this forest. 
Some notable features include hiking and walking trails.,alpine lakes and mountain peaks. Outdoor activities include watching birds, hunting, fishing, snowshoeing, skiing, four-wheeling, hiking, and horseback riding.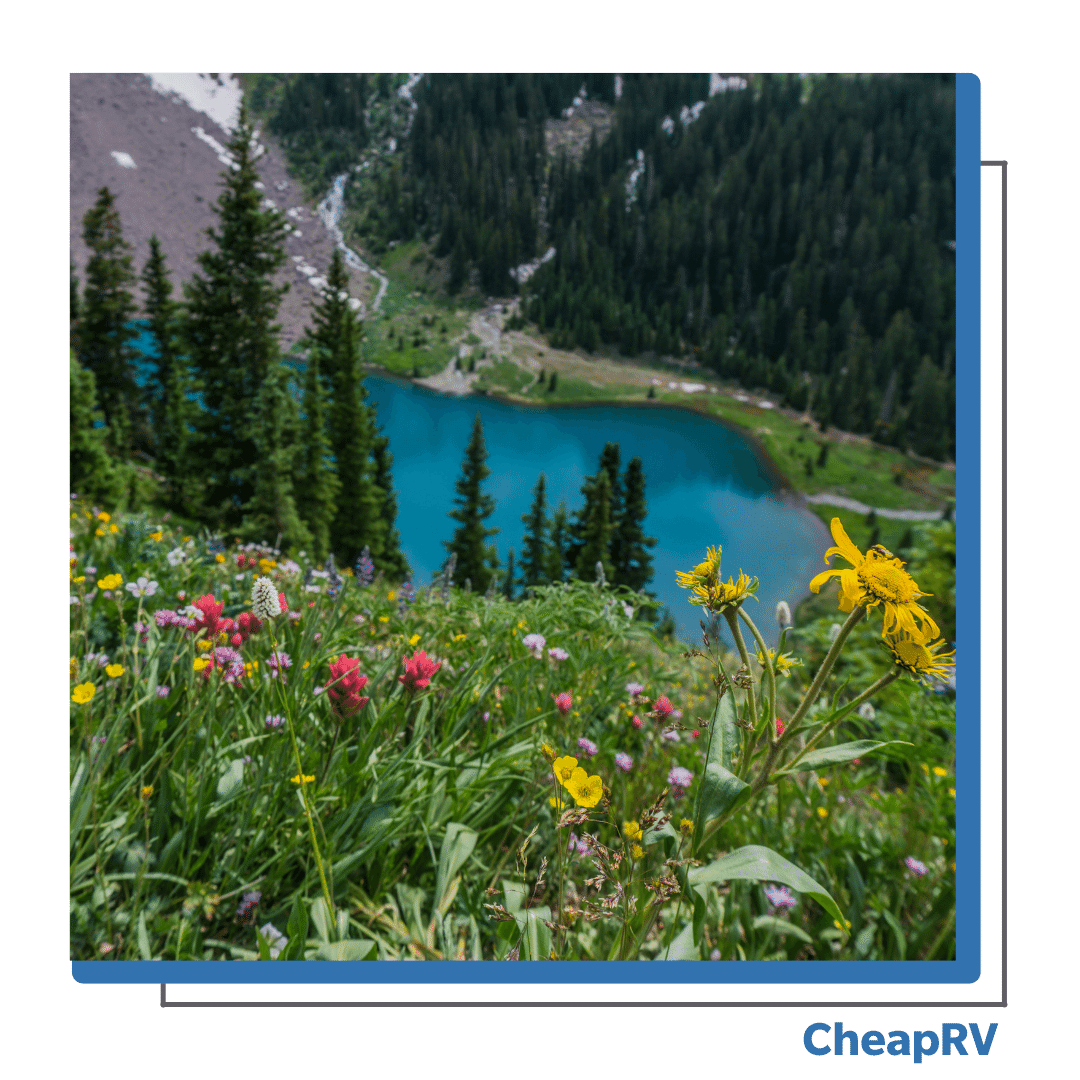 Pagosa Pines RV Park
If you want to visit the mountains, this is yet another ideal RV Park in Colorado. It is a great option to view the deepest hot springs in the world, Pagosa Springs. You can visit the springs any time, regardless of the season.
Visitors soak in the hot waters for medicinal purposes. Entertainment and dining will be perfect after enjoying nature. You can also visit great towns not far from the place, including Uptown and the historic Downtime. Expect many amenities, including walking trails, laundry facilities, a dog wash, a fenced dog run, and clean showers.
Rocky Mountain National Park
Wildlife enthusiasts should also consider visiting the Rocky Mountain National Park. It covers a vast area which increases your opportunities of enjoying exploration. It explains why people keep streaming in and out of this place.
If you want to know more about the park and the trails that stretch up to 300 miles, stop at the Beaver Meadows Visitor Center. You can also drive on Trail Ridge Road until you reach a point over 12000 feet high. The various views and wildlife will make you enjoy every moment in the park.
Unique Things to do in Colorado
Try out these unique things before leaving Colorado.
Visiting the Ft. Collins
By rumors, it is said that this place inspired the Main Street, USA, of Walt Disney at Disneyland. Its quaint feel, coupled with charming buildings, makes it unique and thus worth visiting. It is also home to several breweries, including the New Belgium Brewing Company, known for the Fat Tire Ale.
The Old Town Fort Collins is also responsible for earning the district a position on the National Register of Historic Places. You can engage in whitewater rafting, stand-up paddle boarding, biking, and hiking.
While enjoying this place, consider staying at the Lakeside KOA perfect for paddle boating and fishing. There is a lake that covers 10 acres, making such outdoor RV activities possible. Other places include Collins North/Wellington KOA and Fort Collins /Poudre Canyon KOA. 
Going to Denver
Besides being the largest town in Colorado, this Art scene is worth a visit. Besides enjoying the view, you can also enjoy shopping and exploring the tasty restaurants. Another place you should visit, regardless of the season, is the Denver Botanic Gardens.
Visitors find the garden full of vegetables and flowers during the warm seasons. On the other side, they see various tropical plants, such as rare orchids. You won't also run out of options when visiting breweries in this city. 
Entertainment is also at another level, thanks to the Denver Performing Arts Complex with 8 theaters. View Big Blue Bear and other iconic outdoor sculptures. The Molly Brown House Museum and Denver Art Museum are other places to visit.