Visit Maine
RV Rental Maine
Maine has a huge selection of RV parks and campgrounds, ranging from rural parks found in the woods, rivers, and lakes with pure tranquil surroundings to resorts on the coastline with water views.
In Maine, numerous campgrounds and parks can accommodate your needs and preferences for an overnight stay, a weeklong camping trip, or an entire season, whether you want to go on a true getaway and camp in the truest sense—rural and remote—or you prefer a campground resort with general stores, kid-friendly activities, a pool, wifi, and services.
The freedom to travel anywhere is among the key benefits of an RV rental. Ensure there is something for everybody to enjoy along the road, whether at the beach, a national park, or camping at a posh RV resort.
This includes looking for kid-friendly activities, arranging some alone time for you and your partner, or making sure everyone will have a good time wherever you go.
Great Outdoor RV Activities in Maine
Among the best outdoor RV activities you can engage in Maine includes:
Hiking

Whitewater rafting

River float trip

Rock climbing

Ropes course

Disc golf & amenities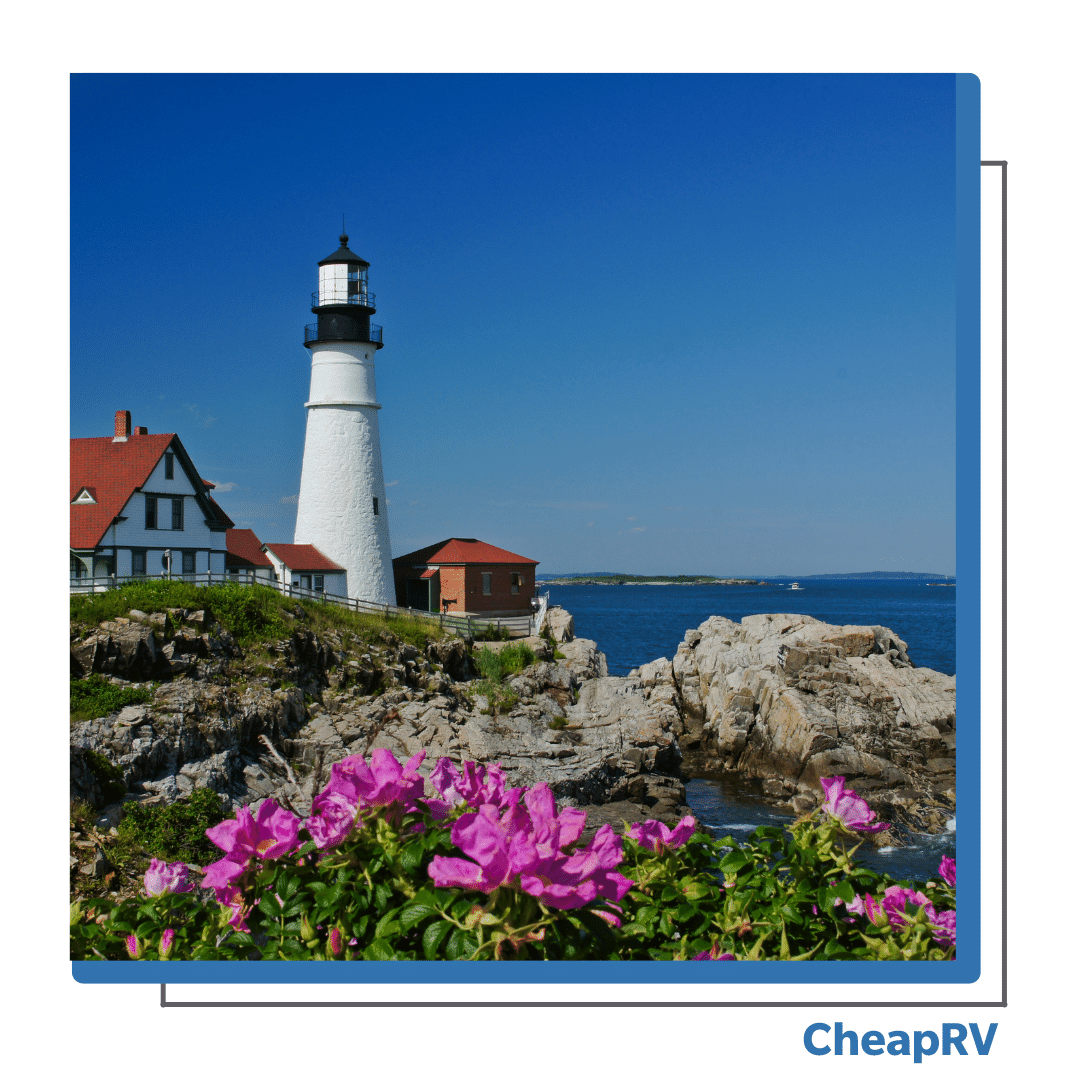 Popular RV Destinations in Maine
#1 Acadia National Park
Hikers and cyclists will love Acadia National Park. Thanks to Rockefeller, 57 km of car-free woodland carriage paths were built between 1913 and 1940.
A horse, a bicycle, or a foot can access carriage roads. Hiking trails are available. The numerous Mount Desert Island's granite peaks and the Atlantic Ocean are beautifully visible from almost every walk.
Without a trip to the charming seaside town of Bar Harbor, where you can indulge in fresh blueberry pancakes and sometimes even lobster ice cream.
#2 The City of Portland
Travel publications have included Portland in several top 10 locations in recent years. Portland should be on your Maine RV vacation itinerary if you enjoy good food and craft beer.
Portland, which has 17 microbreweries, is where you should go if you want to drink mead, wine, or other award-winning artisan brews. You won't go hungry in Portland because the city has hundreds of eateries providing everything from succulent potato doughnuts to dim sum and fresh seafood.
A thriving Art scene, several walking paths, and quaint boutique stores can all be found in the city, especially in the Old Port.
#3 Baxter State Park
To establish a state park in Maine, Governor Percival Baxter left the state 6,000 acres in 1931, which included Mount Katahdin. He kept making land purchases and leaving it to the State over time. Currently covering 209,644 acres, Baxter State Park is home to Maine's tallest mountain, lovely lakes and ponds for fishing, and hundreds of miles of hiking paths.
One of Maine's most well-known walks is up Mount Katahdin, which has a height of 5,269 feet. There are additional straightforward trails you can hike or walk on if you're not up for a difficult hike.
The park has many opportunities for canoeing, kayaking, and fishing due to its numerous waterways. Moose, bald eagles, deer, and other locally occurring animals can all be seen in Baxter State Park in Maine.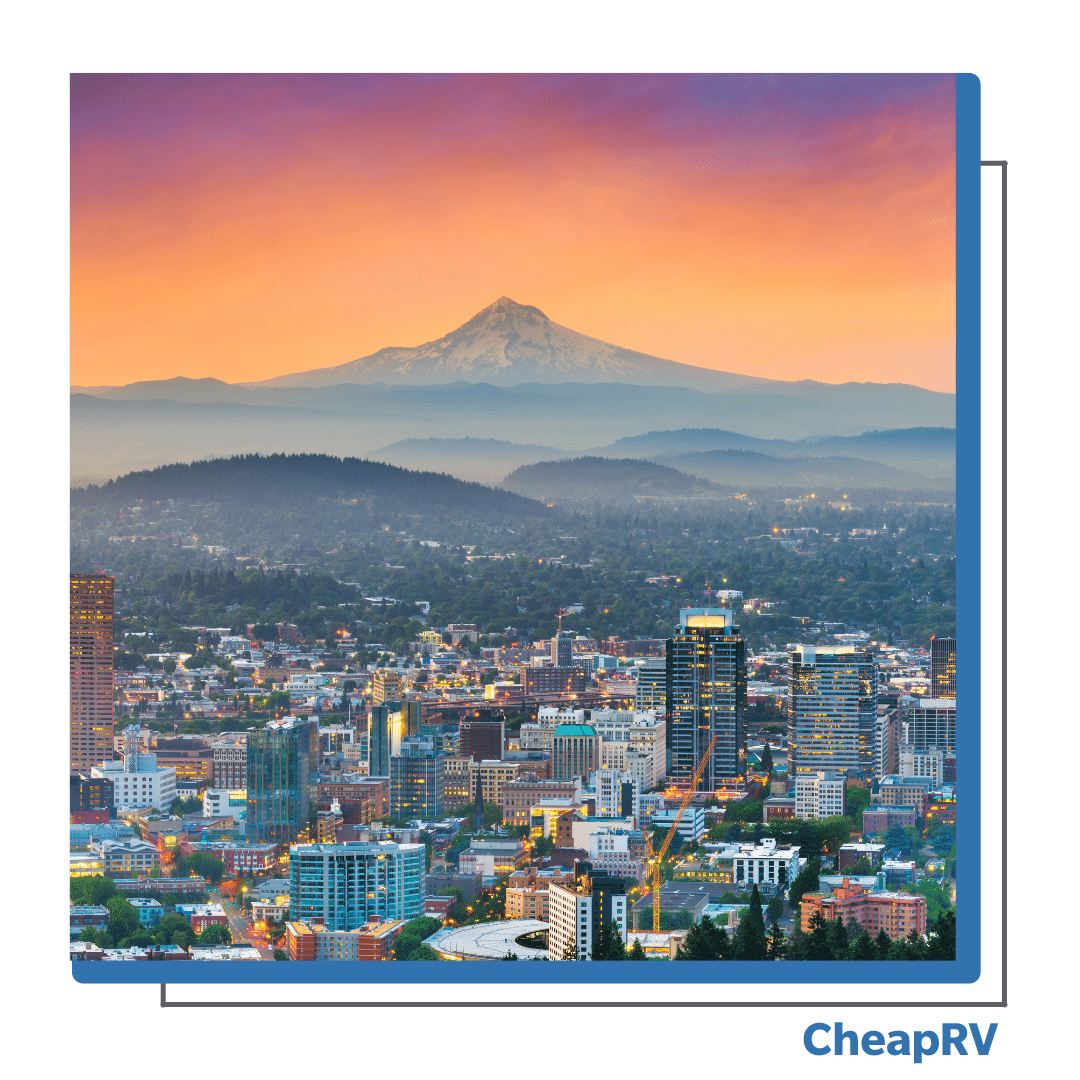 #4 Camden Hills State Park
One of Maine's most stunning state parks is Camden Hills State Park. Camden Hills State Park, located only a few minutes north of the charming New England town of Camden, is a year-round park featuring miles of hiking pathways, wildlife viewing, and boating.
On Mount Battie's summit are unmatched viewpoints of Penobscot Bay and Camden Harbor. Another magnificent mountain that may be seen from Ocean Lookout's ledges is Mount Megunticook. In search of beach treasures and delectable regional cuisine, Camden's neighboring towns of Rockport and Rockland are ideal. Fresh seafood is in abundance here!
RV Parks In Maine
#1 Timberland Acres RV Park
In Ellsworth's southernmost part of the state, Timberland Acres RV Park is only minutes away from Bar Harbor and Acadia National Park.
Do you possess a Big Rig that is difficult to accommodate? Do not be alarmed, as this RV park includes 50 sites longer than 100 feet, making it a haven for people with longer motorhomes.
It will be simple to park and exit your car at this award-winning, contemporary park because it has paved roads and pull-through spaces with convenient access. But perhaps the aspect of their events and activities you will love the most is this. Along with these events, there are also weekly craft workshops, yoga, guided walks, and men's golf.
#2 Campground Red Apple
Red Apple Campground is a sprawling 15-acre piece of land in the southern Maine town of Arundel.
The well-kept grounds and spotless pool will make you feel as though you've stepped into a 5-star resort, and (as many reviews have noticed) the complex goes out of its way to provide its visitors with an incredible experience, whether it's by giving away complimentary snacks or hosting a ton of special events and activities. For your holiday in a Maine RV rental, it is undoubtedly a pleasant, peaceful, and comfortable home base.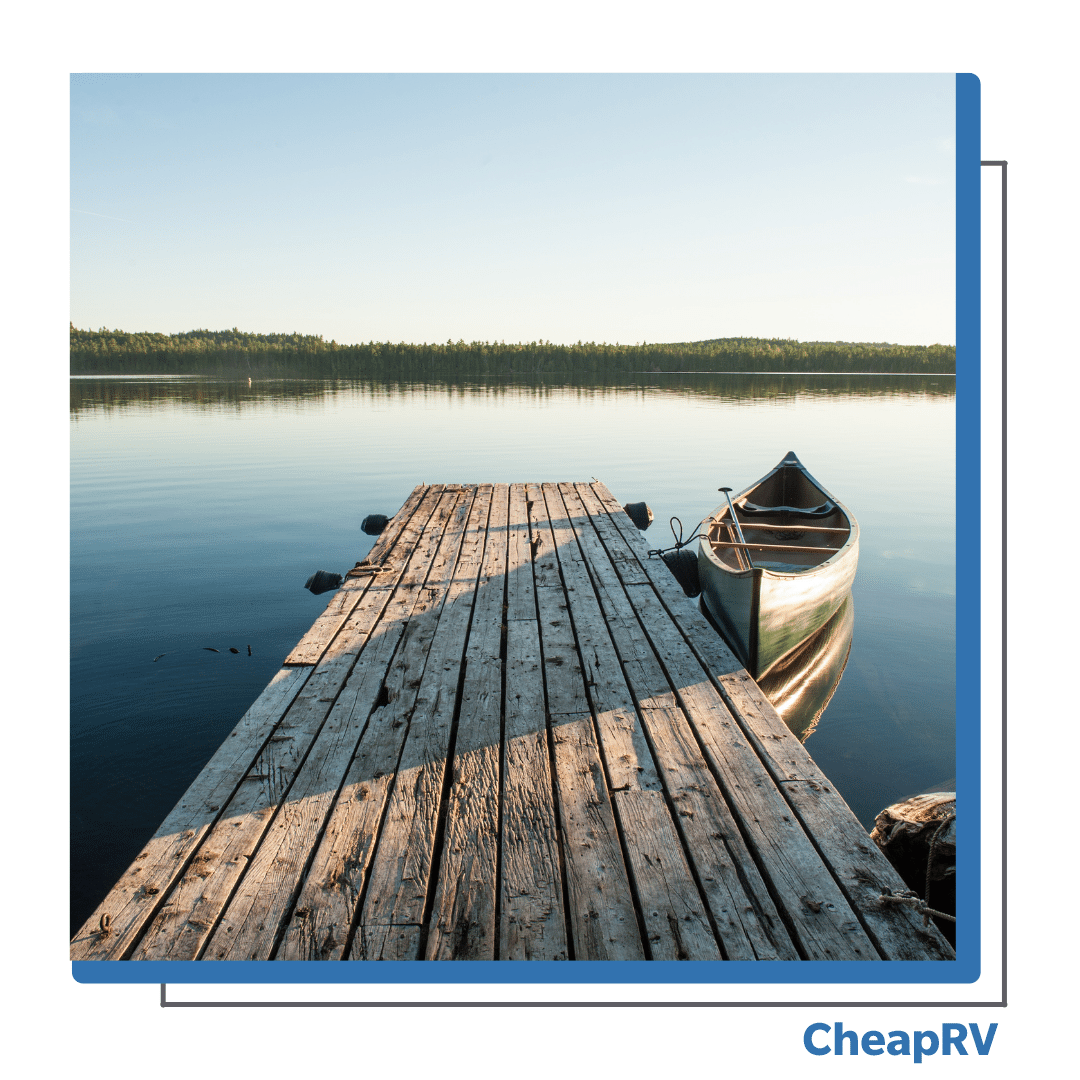 #3 Bar Harbor / Woodlands KOA
It is located on Bar Harbor on Mount Desert Island, so you already know you're looking for a gorgeous and peaceful site!
If you need more encouragement, the campground is close to well-known Maine attractions like Acadia National Park and Bar Harbor. The location alone is enough to make you fall in love with this spot, but for those who require a little additional convincing,
A heated pool, bike rentals, an on-site supply store, and a dog park (so Fido won't miss out, too!) are additional sumptuous features that keep you amused and comfortable.
#4 Paradise Park Resort Campground
The scenic hub of Old Orchard Beach, with its famed pier, amusements, and shopping, is only 800 feet away from Paradise Park Resort Campground.
It is the ideal destination to visit in the summer because this well-liked establishment is only a short distance from the stunning Old Orchard Beach.
Aside from heated pools, hot tubs, paddle boarding, volleyball, fishing, and movie nights, the resort is open from May 12 to October 9. It provides numerous fun events and services to maintain the whole family delighted.
Additionally, many of the state's well-known attractions are close by, including Playland and the mini-golf course Pirate's Cove, which are certain to be popular with kids and adults.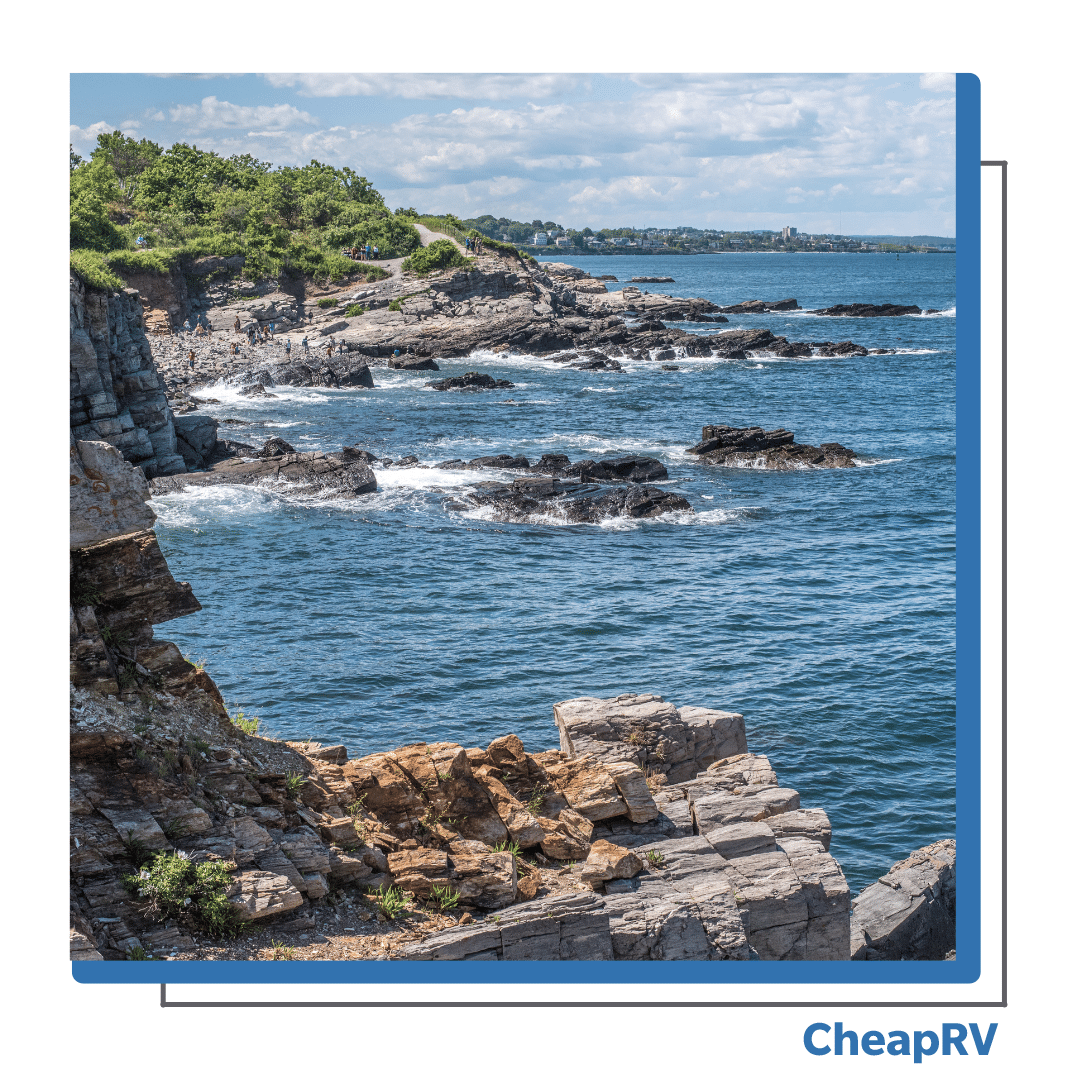 #5 Seawall Campground
One of the most well-liked campgrounds in Maine is Seawall Campground, which is situated in the center of Acadia National Park, the second-oldest National Park in the country. This frequently sold-out campground is only a 10-minute stroll from Maine's wild Atlantic shoreline.
The park provides kid-friendly tent and RV campsites that can hold anything from a tiny tent to a 35-foot RV. There is a dump station, running water, and flush toilets available. To make it simple to visit the area, the Acadia Island Explorer shuttle bus offers a complimentary service between the campground and Bar Harbor.
Unique Things to Do in Maine
#1 Visiting the Portland Museum of Art
One of the best places to go in Maine if you want to view some incredible artwork on exhibit is the Portland Museum of Art.
#2 Use The Windjammer Cruise To Sail
Maine Windjammer Cruises are undoubtedly one of this state's best features. These enable you to enjoy the water and excellent company simultaneously. Some of these sailing ships can accommodate up to 40 passengers and are powerful and sturdy. It's among the best things to do during a weekend visit to Maine.
#3 Visit the Coastal Maine Botanical Gardens
Thanks to locations such as the Coastal Maine Botanical Gardens in Boothbay, Maine, it is possible to appreciate Maine's beauty while on the coast.