Visit Mississippi
RV Rental Mississippi
Mississippi, a state in the South of the United States, is home to stunning scenery and interesting landmarks.
A little farther north is stunning woodlands that are home to a variety of wildlife, while the Gulf coast is host to exquisite white sand beaches. 
Mississippi's rich blues music heritage and Civil War battlefields are two reasons history aficionados adore the state. Many visitors come to this beautiful state for its natural beauty and historical attractions, whether they intend to stay a few nights while passing through or make it the focus of their trip.
Once you've decided to travel by RV to Mississippi, you need to decide on the kind of RV you'll hire, the accommodations you'd like to stay in, and the activities you'd like to do while traveling. After making these choices, you can utilize the information to plan your budget, any special activities, and meal preparation.
Plan your itinerary from beginning to end to make the most of your RV rental.
Great Outdoor RV Activities in Mississippi
Paddling the Mississippi River
Take a day trip or an overnight canoe trip with Quapaw Canoe, which has locations in Vicksburg and Clarksdale, to experience the great river for yourself.
Cycling on the State's Rails-to-Trails
The numerous rails-to-trails that are now present throughout Mississippi were made possible by the state's extensive railroad heritage. The University of Southern Mississippi campus and its renowned Art gallery are located along the Longleaf Trace's 44-mile route through Hattiesburg. Following the former path of the Mississippi Central Railroad allows you to see public Art, including one of the biggest murals in the city.
Ross Barnett Reservoir fishing
There are several great places to go fishing for fun in Mississippi, but one of the greatest is the Ross Barnett Reservoir, which is close to Jackson, the state's capital. With more than 100 miles of beachfront along this portion of the Pearl River, the reservoir's dam and spillway serve as a recreational area and a source of drinking water for the locals.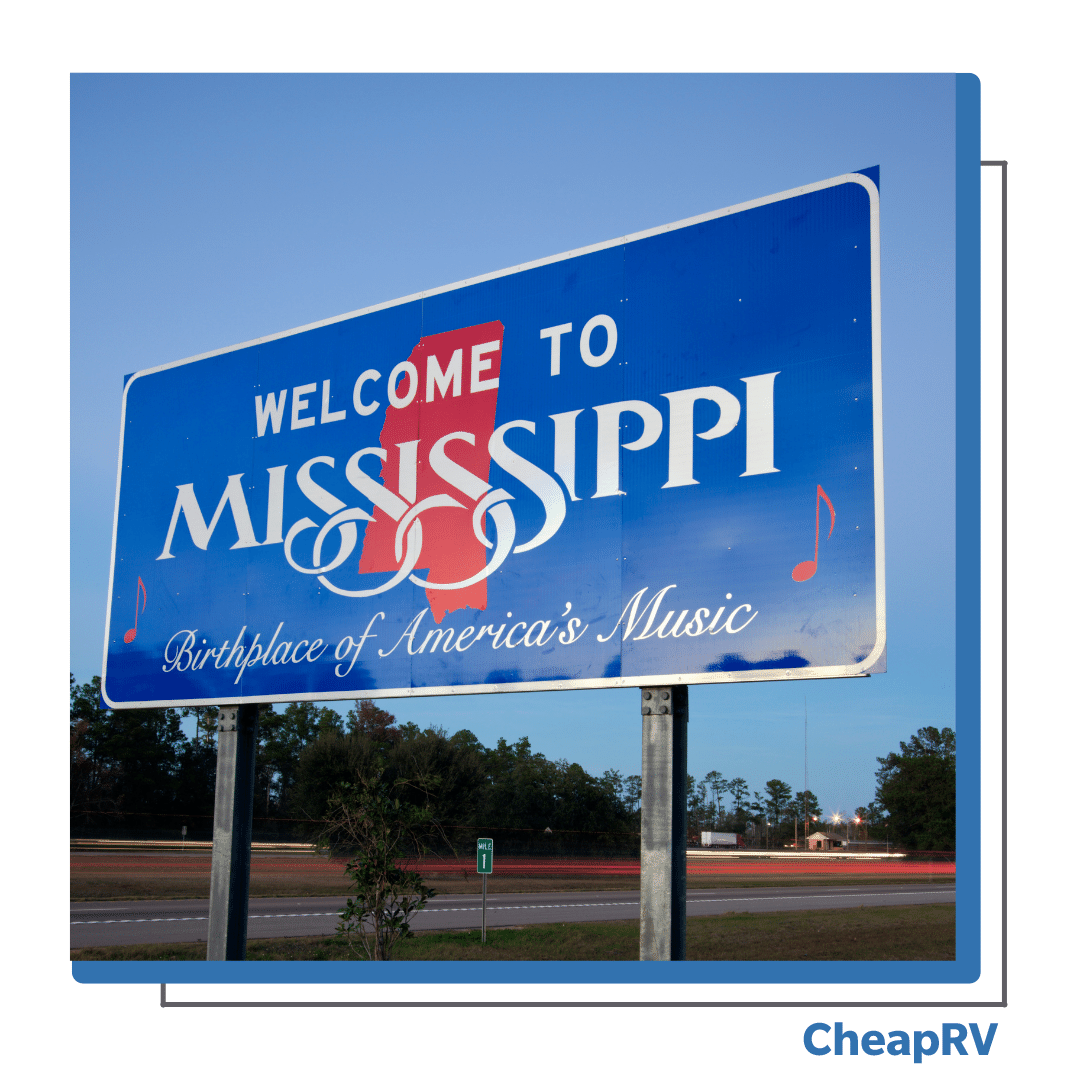 Popular RV Destinations in Mississippi
#1 Gulf Islands National Seashore
A trip to the National Seashore of the Gulf Islands is a must-do on every Mississippi RV trip.
The Gulf of Mexico's northern Mississippi and Florida coasts are covered by the national seashore, which features a stunning range of topography, featuring bayous, barrier islands, maritime forests, and marine ecosystems. Additionally, you can explore historical landmarks, find out about the local history, and even keep a lookout for local fauna like armadillos.
#2 Cypress Swamps, Natchez Trace Parkway
Make sure to plan the Natchez Trace Parkway into your Mississippi RV trip itinerary. Alabama, Mississippi, and Tennessee are all traversed by the parkway along its 444-mile length. European settlers, soldiers, Native Americans, and others used it as a magnificent travel route. The route can now be driven, but you can also camp along the way and go on hikes, bike rides, and horseback rides.
#3 The Geyser Falls
For families passing through Mississippi, Geyser Falls Water Theme Park is the ideal place to cool off. The waterpark offers twelve slides along with a wave pool and a lazy river: a combination water slide and backward roller coaster, The Backsplash. The youngest water lovers can have fun at Lil' Squirts Hollow, an interactive kids' play area. Visitors to Clearwater Key can take advantage of the white sand beaches and the pristine pool in a tropical setting.
#4 INFINITY Science Center
INFINITY Science Center is a non-profit science museum that serves as NASA's Stennis Space Center's official visitor center. Bring your kids to this fantastic Mississippi Gulf Coast location for STEM learning if you're on an RV trip in Mississippi! The Center features videos, simulators, relics on loan from the Smithsonian, and a life-size replica of the Destiny module of the International Space Station that visitors can walk inside.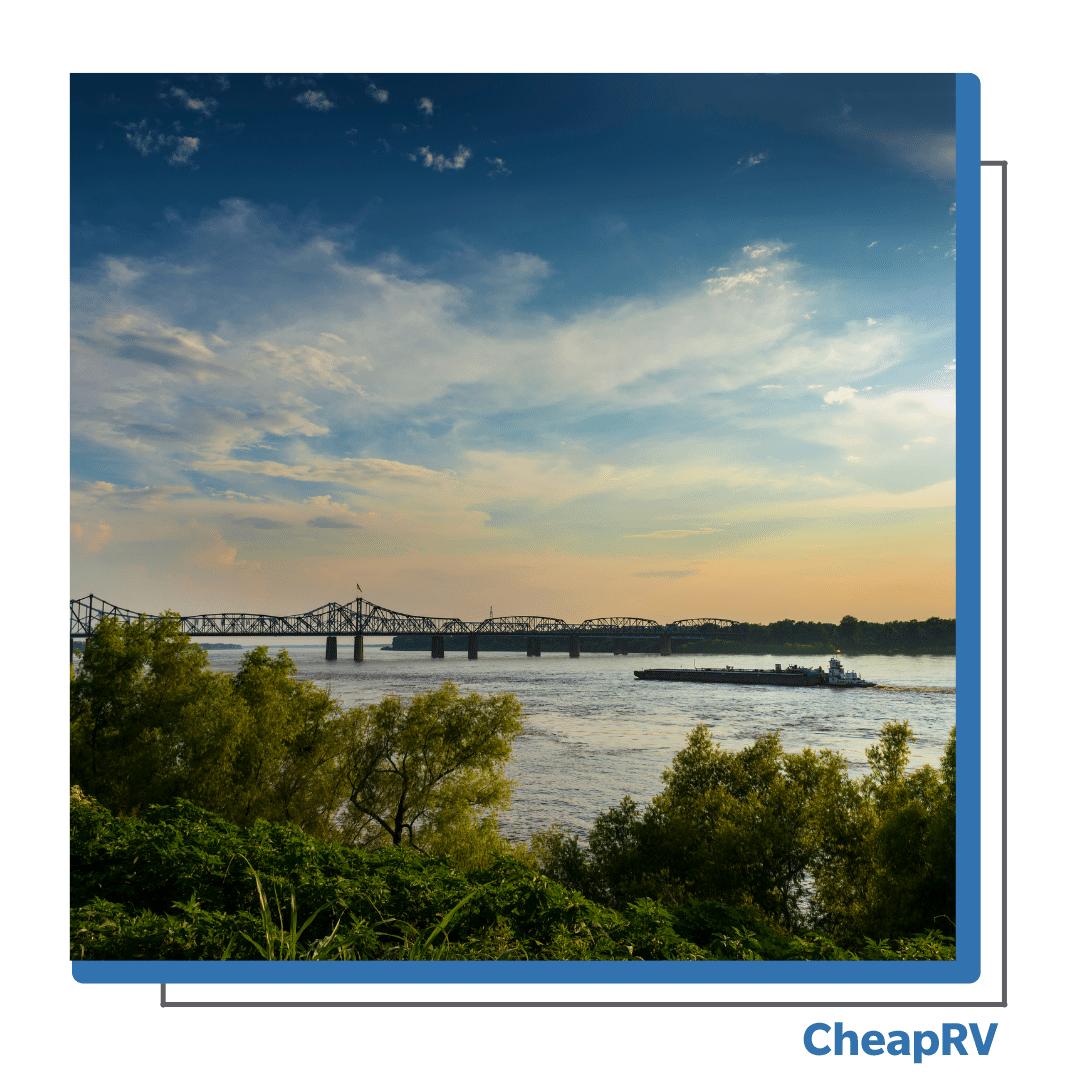 #5 Elvis Presley Birthplace & Museum
In 1935, a two-room Tupelo, Mississippi, the home was the birthplace of Elvis Presley. His father constructed his boyhood home using $180 he received as a loan from his employer, and today visitors may view it. The house has been returned to its former setting, furnished with items from that period, and is in its previous spot.
The memorial chapel is also visible, and you can walk to the nearby grounds. The chapel in the Elvis Presley Birthplace Park fulfills Elvis's desire for a "place of meditation" by providing a space for weddings, and other special occasions and a time for peaceful reflection.
#6 Biloxi
Numerous activities are available in Biloxi. However, if you stay and explore, a stop there might ensure you have one of the nicest RV excursions in Mississippi. With beaches and Fort Massachusetts, constructed after the War of 1812, Ship Island, which is 12 miles off the coast of Biloxi, is a well-liked day trip. One of the earliest cast-iron lighthouses constructed in the South is the Biloxi Lighthouse, which you may tour.
RV Parks in Mississippi
#1 Roosevelt State Park
Roosevelt State Park is halfway between Jackson and Meridian and offers a panoramic view of the dazzling Bienville National Forest. It's a fantastic campground with enjoyable camping amenities and great outdoor recreational activities. Tennis, softball, swimming, water skiing, and disc golf are a few leisure pursuits.
Regarding camping, there is enough room for a minimum of 15 vacation cabins, 110 RVs, and a large number of tent campsites in addition to motels.
#2 EZ Daze RV Park
Nearly 50 spots are available for overnight camping at the first-rate EZ Daze RV Park. But always remember that tent camping is not allowed here. All year long, it is open, and visitors are welcome to utilize any of the numerous amenities and services offered.
The park is beautifully planted, the camping areas are properly paved, the facilities and showers are spotless, and the nearby playground and swimming pool are a big draw for kids.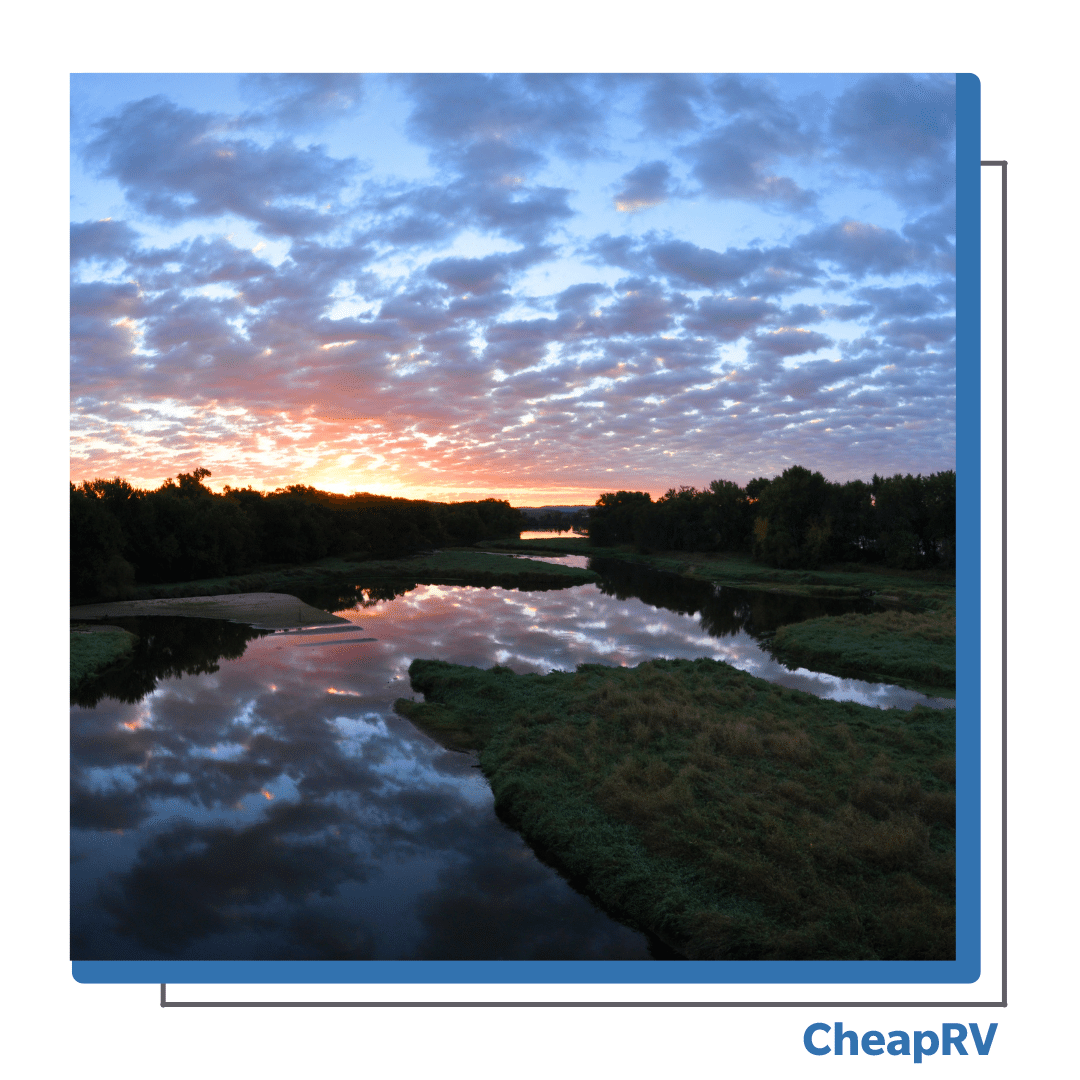 #3 Persimmon Hill (Enid Lake)
Persimmon Hill (Enid Lake), one of Mississippi's top camping spots, has roughly 72 campsites that are great for families and lone campers. In addition, there are three sizable picnic shelters on the property that are furnished with grills and tables so that you may have a good time with friends and family. Along with hiking, campers can enjoy the nature trails that run alongside the campsite.
#4 Whitten Park
Another great campground in Mississippi is Whitten Park, also known locally as Fulton Campground. Whitten Park is popular with campers thanks to its three picnic shelters, accessible campsites, play areas, pavilions, laundry facilities, and other amenities. There are around 60 sites there that have water and electricity hookups.
Spend your free time hiking the many nature paths or swimming in the Tennessee-Tombigbee Waterway.
#5 Shields RV Park
A new and an old camping area are separate parts of Shields RV Park. The old one is big and easy to navigate, although there isn't much vegetation, and it might seem sterile to a happy camper.
Although the location frequently encounters severe weather, the newly constructed land from 2016 offers a lot of flora and protection. You'll have a good time at Shields RV Park, a straightforward campground that is well-equipped. This location has 68 or so RV spots.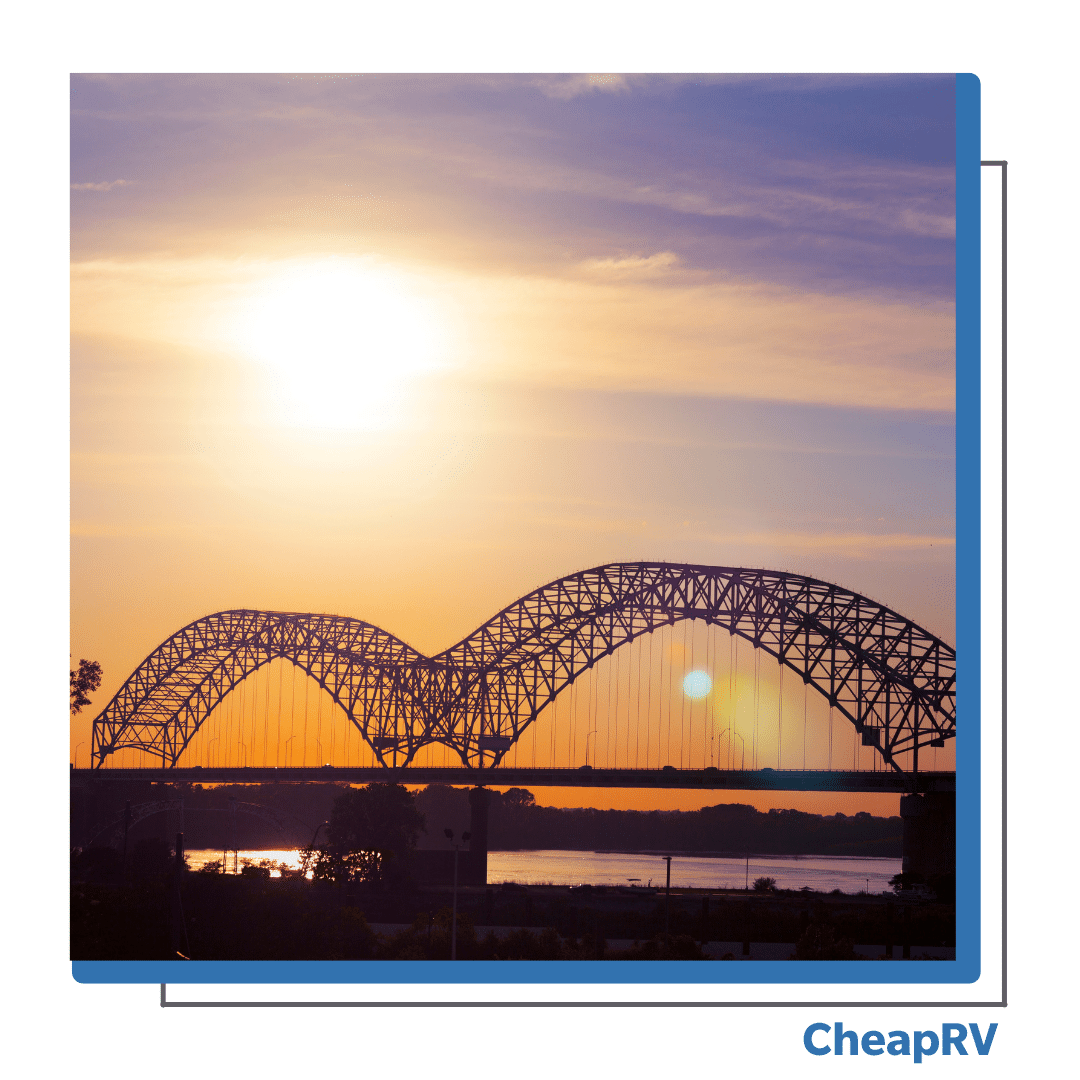 Unique Things to Do in Mississippi
#1 Explore the EERIE Windsor Ruins
Spend a day exploring the Windsor Ruins for some of Mississippi's best sites. This grouping of columns and railings that originally made up a spectacular structure is among the most distinctive Mississippi sights.
#2 Experience the Mississippi State Capitol
Jackson, where the Mississippi State Capitol is located, is among the most popular tourist locations in the region. It serves as the administrative and political hub of Mississippi and is home to numerous magnificent works of Art, stunning stained-glass windows, and monuments honoring significant historical figures.
#3 At Ocean Springs, unleash your inner artist.
It feels like entering a new universe for a day when you're in Ocean Springs. Despite being only a few miles east of Biloxi, this town has a relaxed, bohemian atmosphere that will enchant you.
#4 Visit Beauvoir
Learn about the history of the estate to understand the life of former Confederate President Jefferson Davis.
Hire a golf cart later and explore the grounds, including Varina's Garden, a cemetery, and a nature trail.