Visit Nebraska
Great Outdoor RV Activities in Nebraska
The versatility of Nebraska is the primary reason people travel for miles to visit the place. One can't regret visiting it, from the rocky mountains to the soaring dunes. Its fame is mainly associated with the Great Plains.
Over the years, Nebraska has changed significantly, and that's why it is a place you can visit more than once. It is now referred to as Cornhusker State after its football team and is no longer called The Great American Desert.
Some notable tourist attractions are the magnificent landmarks that also serve a huge historical purpose. They include Carhenge, Chimney Rock National Historic Site, and Lincoln's State Capitol.
This article narrows down your option to make it easy for you as you plan to visit the state. It tackles the popular RV destinations in Nebraska. It also touches on great RV parks and unique things to do while visiting. Check it out!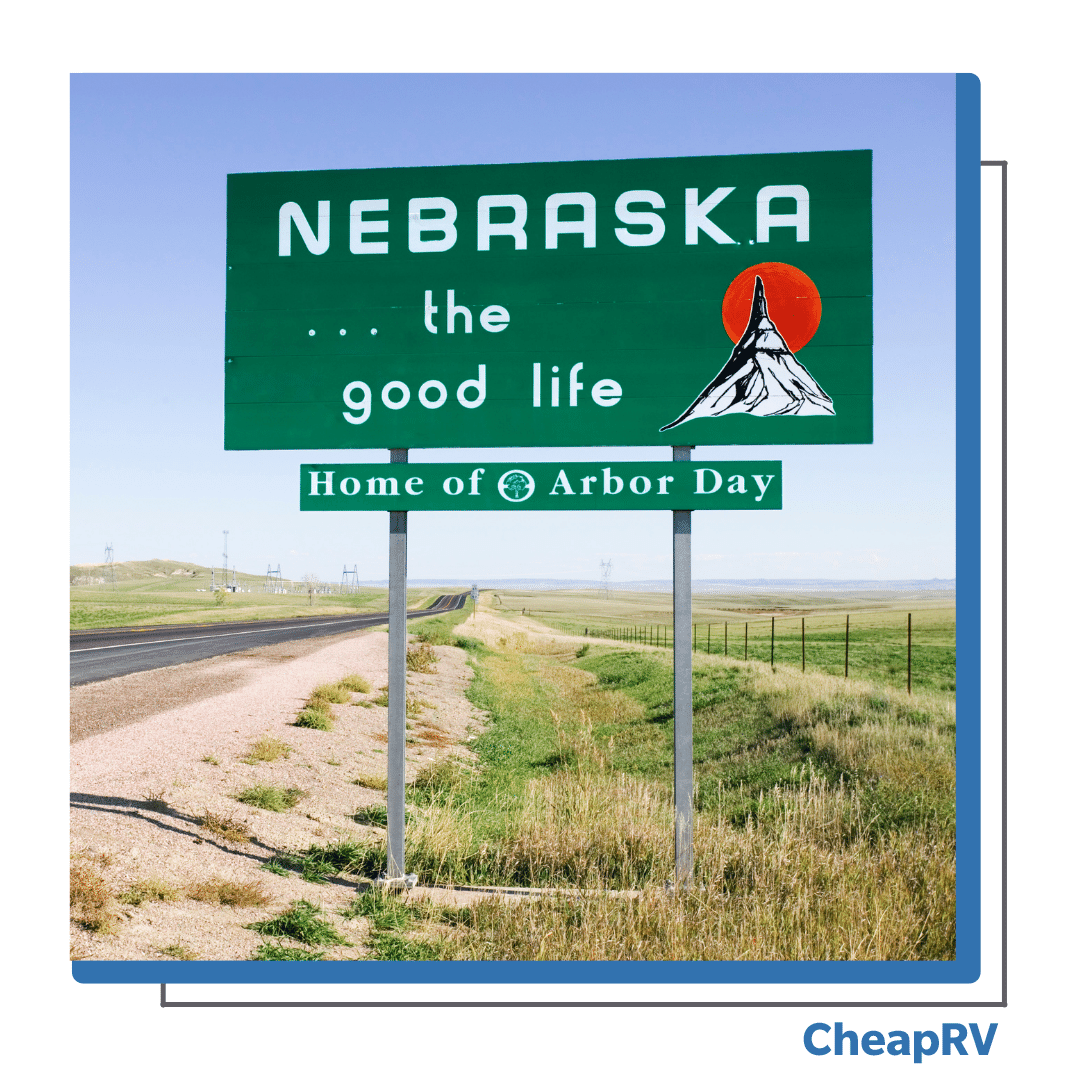 Popular RV Destinations in Nebraska
These popular RV destinations in Nebraska will positively impact your vacation in the area;
Johnson Museum of the Odd
It is a unique collection of underground comic books, doll heads, and other odd things. It is a remote destination owned by Charlie Johnson and worth visiting for a unique experience.
Ashfall Fossil Beds State Historical Park
This place will take you 12 million back when an eruption took place in Idaho. Its proximity to the place saw ash from the eruption fall into its grasslands, and that's how the park came to be.
As the hot ashes fell on its wildlife, their death was inevitable. What was left behind was their skeletons, and Ashfall was their resting place. One can see their last moments, with some having a meal they never knew would be the last. Visible skeletons include rhinos, dogs, deer, camels, and horses.
Scotts Bluff National
It stands over the North Platte River, and its height is up to 800 feet. The huge geological feature is one of the things hikers use to mark their trails. It is also a perfect place to view the roaring river and its beautiful surroundings.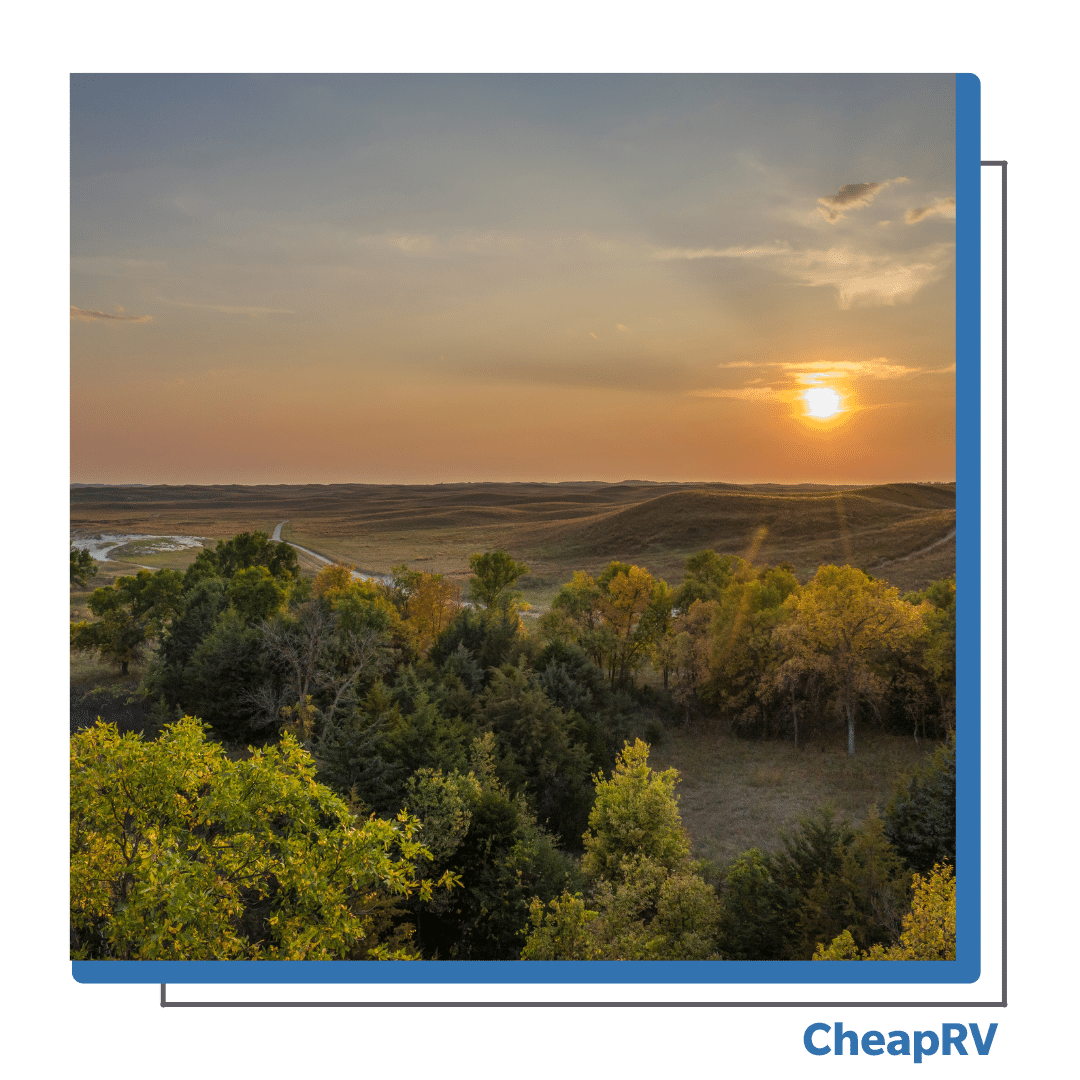 Massacre Canyon Historical Monument
It is a battlefield between the Pawnee and Sioux tribes. It is the last one for a major battle by Native Americans. The U.S. government failed the Pawnee tribe by not protecting it during the buffalo hunting event held yearly in 1873.
When the Sioux tribe attacked them, they iterated, and that's how the battle erupted. About 69 Pawnees lost their lives during the battle. There are sculptures of John Grass, a Sioux warrior and Pawnee Chief, in the area.
RV Parks in Nebraska
Some of the best RV parks in Nebraska include the following;
Chadron State Park
It is an RV park that made history as the first of its kind. It was established in 1921 in Pine Ridge, known for its canyons and rugged buttes. Visitors, including families, visit this area to enjoy its beauty, and it is quite family-friendly for that vacation you plan to take your loved one.
The area's elevation of almost 5,000 feet is another notable advantage. It ensures you see the magnificent view of the Nebraska National Forest easily and conveniently. It covers an area of 972 acres, vast enough for extensive exploration and fun.
The picturesque lagoon also supports numerous outdoor RV activities in Nebraska. They include kayaking, paddle boating, fishing, boating, and swimming. Other activities include picnicking, playing volleyball, playing tennis in the sand, mountain biking, horseback riding, and hiking.
As you enjoy staying in the campground, expect a lot of amenities. Some include a kid's playground, a dump station, flushing toilets, hot showers, comfort stations, fire grills, picnic tables, and full electric hookups.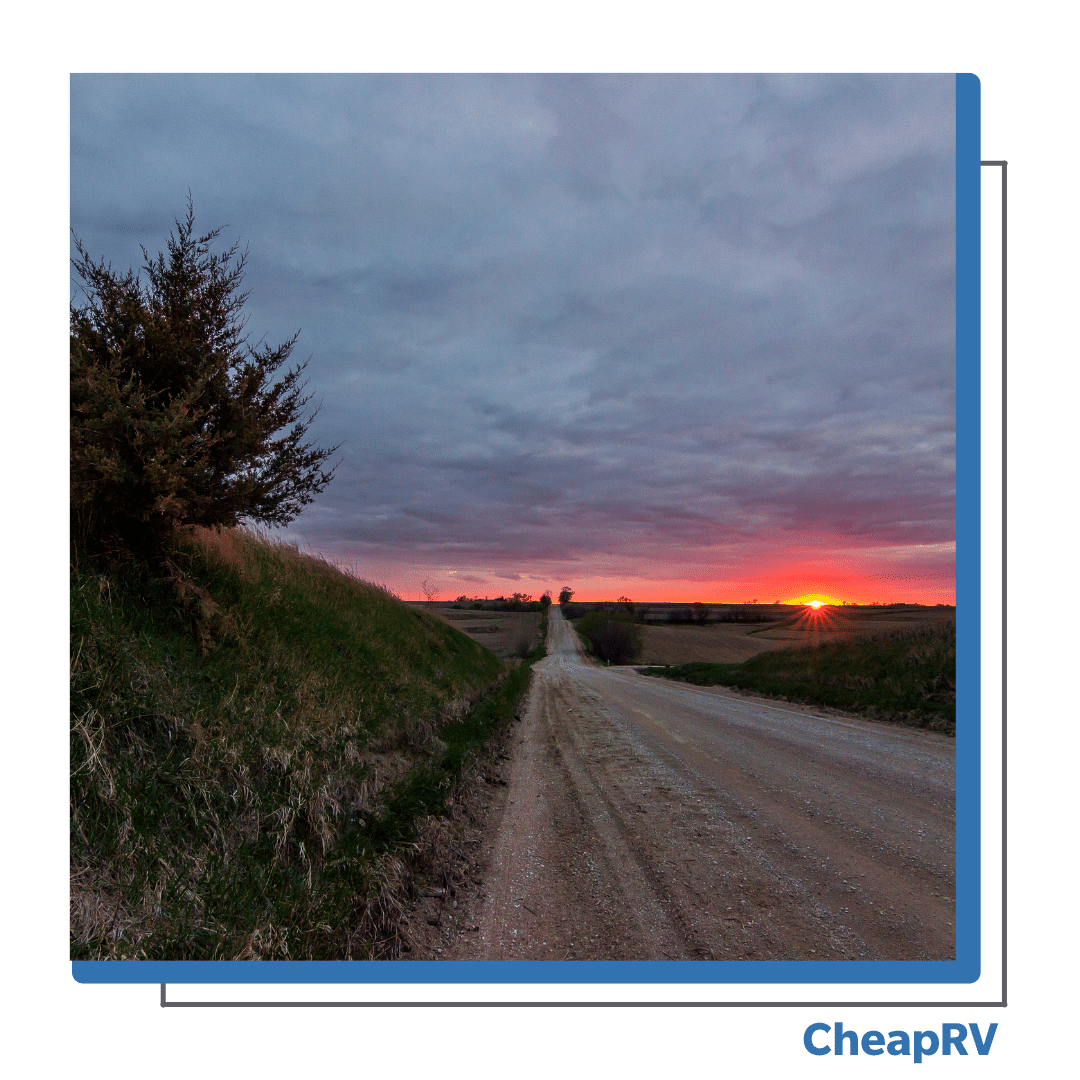 Indian Cave State Park
This destination is ideal for history lovers due to the historic preservation in the area. Since it is also along the Missouri River, visitors can also indulge in outdoor recreation activities. The park has an area of over 3000 acres, and it is sandwiched between Richardson and Nemaha counties.
During winter, campers enjoy sledding and skiing. Other fun things include picnicking, RV camping, horseback riding, mountain biking, and hiking. The campsites have excellent amenities, including potable water, flushing toilets, restrooms, showers, picnic tables, fire rings, and water and electricity hookups.
Eugene T. Mahoney State Park
It is an ideal RV park in Nebraska along the Platte River and not far from Ashland. Whether you are looking for recreation, especially through great outdoor RV activities in Nebraska, or accommodation, this park fits the bill. It covers up to 700 acres, ample for exploration and great fun.
You can view Owen Marina Lake, which is beautiful and refreshing. Alternatively, head to the huge water park and enjoy swimming in the various pools. If water isn't your fun thing, indulge in playing on the tennis courts, mountain biking in the various trails, and hiking as you enjoy all the RV Park offers.
Visitors enjoy many amenities, including fire pits, picnic tables, flushing toilets, showers, drinking water, and restrooms.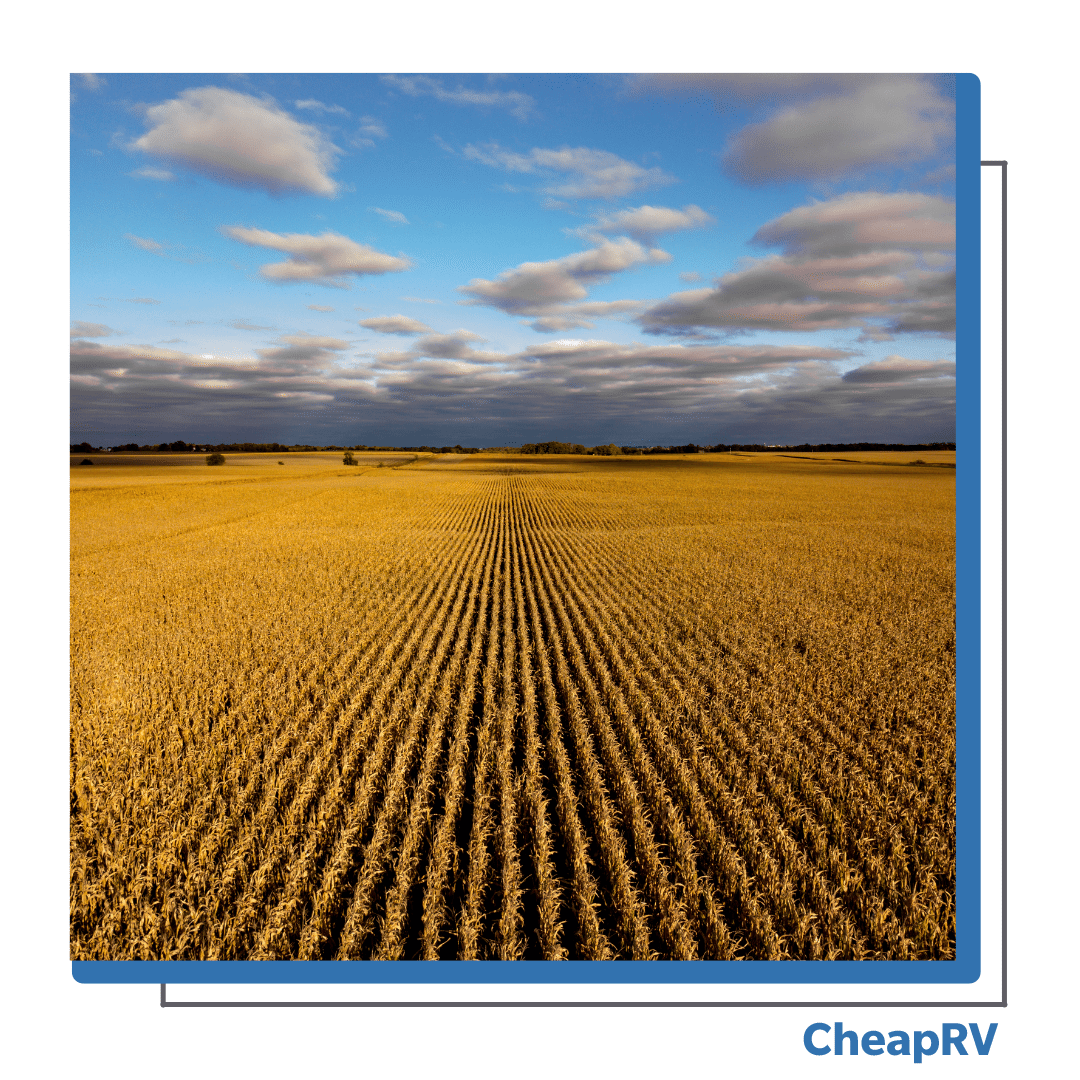 Unique Things to Do In Nebraska
There are unique things in Nebraska worth experiencing. Here are some excellent examples;
The Lied Jungle
It is found within the Henry Doorly Zoo, and its uniqueness is undeniable. That's because it is an indoor rainforest and the largest one in the entire world, for that matter. It is also home to native rainforest species, including macaws, monkeys, and pygmy hippos.
Besides animals, the area also has many plant species in a garden covering up to 130 acres. It also has the world's largest nocturnal animal exhibit, aquarium, Orangutan Forest, and insect and butterfly garden. It is indeed a unique experience with great animals and plant species.
View the Carhenge Monument
If you are familiar with Stonehenge, then Carhenge is the American version of that monument. It is usually associated with industrialization in America for obvious reasons. Its material is entirely old cars, and that's it.
Its creator is none other than Jim Reinders, to honor his father. The memorial was built in the 1980s, but others have also been erected around it. It is a perfect photo spot you should capture.