Visit New Mexico
Great Outdoor RV Activities in New Mexico
RV camping in New Mexico always turns out fantastic for obvious reasons. First, there are various outdoor RV activities in New Mexico. Other reasons revolve around the exciting history and the breathtaking scenery.
It is a go-to place for fascinating history and stunning scenery. Rest assured that you will always have something interesting to do throughout your stay. That's regardless of your age because there is something for everyone.
The welcoming and friendly people will also make you want to stay longer. Expect peace and beauty regardless of the season or time of the year. Equally important, convenience and affordability are other outstanding characteristics of RV camping in New Mexico.
However, there are other things you need to get right to enjoy such a vacation fully. One of them is pointing out the popular RV destinations in New Mexico. They are famous for a reason, and you better find out why. It is something great since people keep flocking to those places.
You should also identify great RV parks in New Mexico. Otherwise, you may not stay at places ideal for your favorite hobbies and outdoor activities. Your choice also determines the New Mexico amenities you will enjoy.
Did you know that doing unique things exceptional to New Mexico will also make a huge difference? That's why this article is a must-read. It leaves no stone unturned regarding making your RV camping in this place great and easy. Check it out!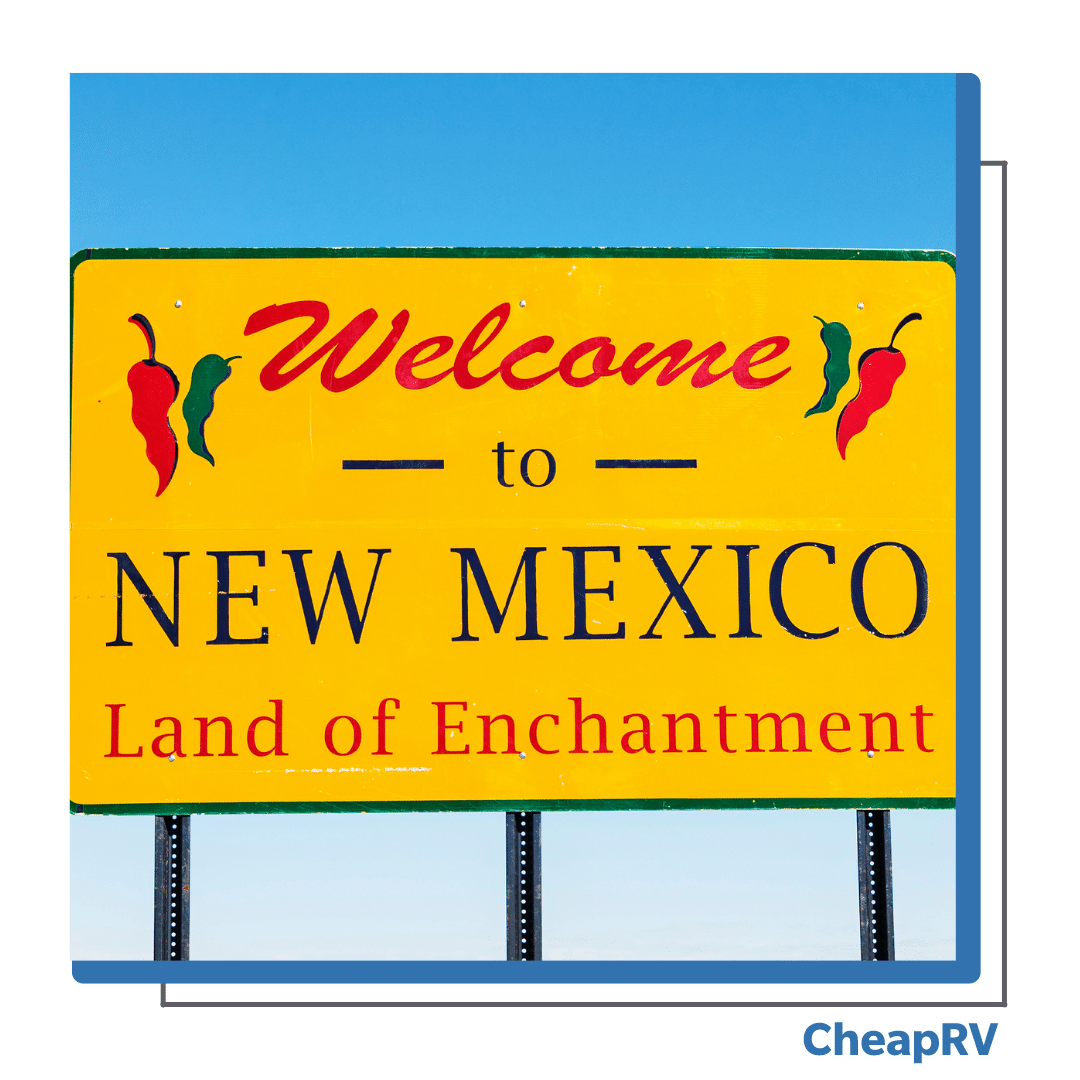 Popular RV Destinations in New Mexico
Some popular RV destinations in New Mexico include the following;
Chaco Canyon
Visitors will enjoy a remote setting and a harrowing experience upon visiting the Chaco Canyon. It explains why many people love camping at this place. There is also the fact that it is an International Dark Sky Park. Therefore, stargazing is yet another outdoor RV activity you can engage in while in New Mexico,
Not far from its Visitor Centre lies the Gallo Campground. It has fascinating sites such as cliff dwellings, petroglyphs, and inscriptions. It can accommodate RVs of up to 35 feet. However, it lacks amenities hence a need to come prepared. Other lacking things are ice, food, auto repair, gasoline, and hookups.
Ghost Ranch
The dramatic landscapes of the 21000 acreage Ghost ranch make it an ideal destination in New Mexico. You will experience incredible views, extensive skies, and magnificent cliffs are things hard not to appreciate, especially if you are a nature lover.
Visitors can also do outdoor RV activities, including kayaking, horseback, and hiking. Ensure you visit all the beautiful places that artist George O'Keeffe has made open to the world. It would be amazing to get a first-hand experience of such breathtaking scenery.
While camping, the place has great amenities too. They include a full hookup, a table, and a campfire ring since it can get quite cold at night. You have many reasons to visit Ghost Ranch.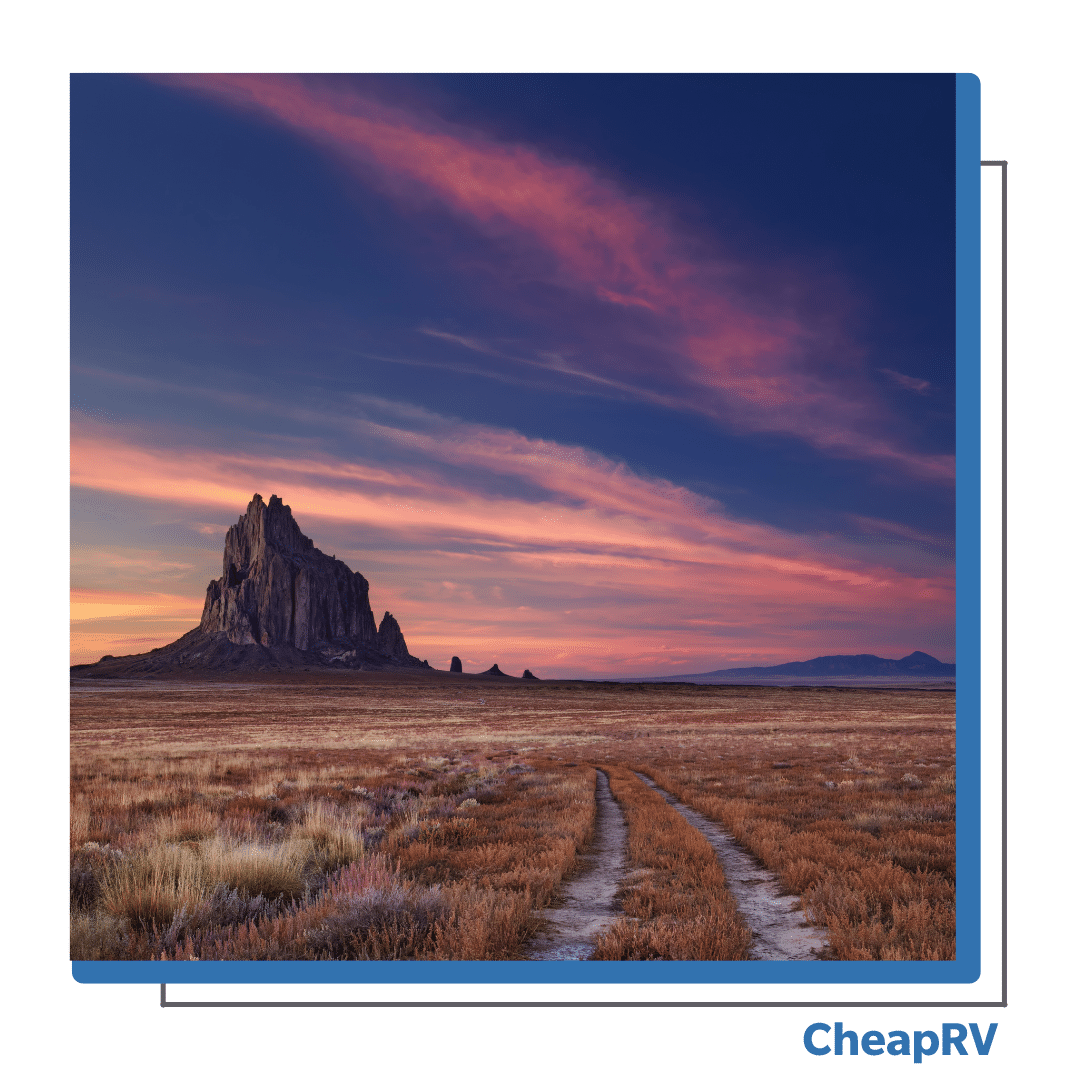 RV Parks in New Mexico
There are many fantastic RV parks in New Mexico, including the following;
Oliver Lee Memorial State Park
One of the most notable features that make this RV Park a great destination is the White Sands National Monument. Why not when breathtaking scenery, stark white sands, and several dunes characterize it? That and the native life blends perfectly, thus helping you enjoy staying in this place.
However, there are numerous other tourist attractions in Oliver Lee and Alamogordo. Nature and wildlife lovers can consider the San Andres National Wildlife Refuge and the Lincoln National Forest. Hikers can also take advantage of the incredible trails around the area.
Besides great outdoor RV activities in New Mexico, the amenities are also incredible. For instance, visitors enjoy the water and electrical hookups, whereas others include restrooms, showers, laundry facilities, group shelters, and pavilions.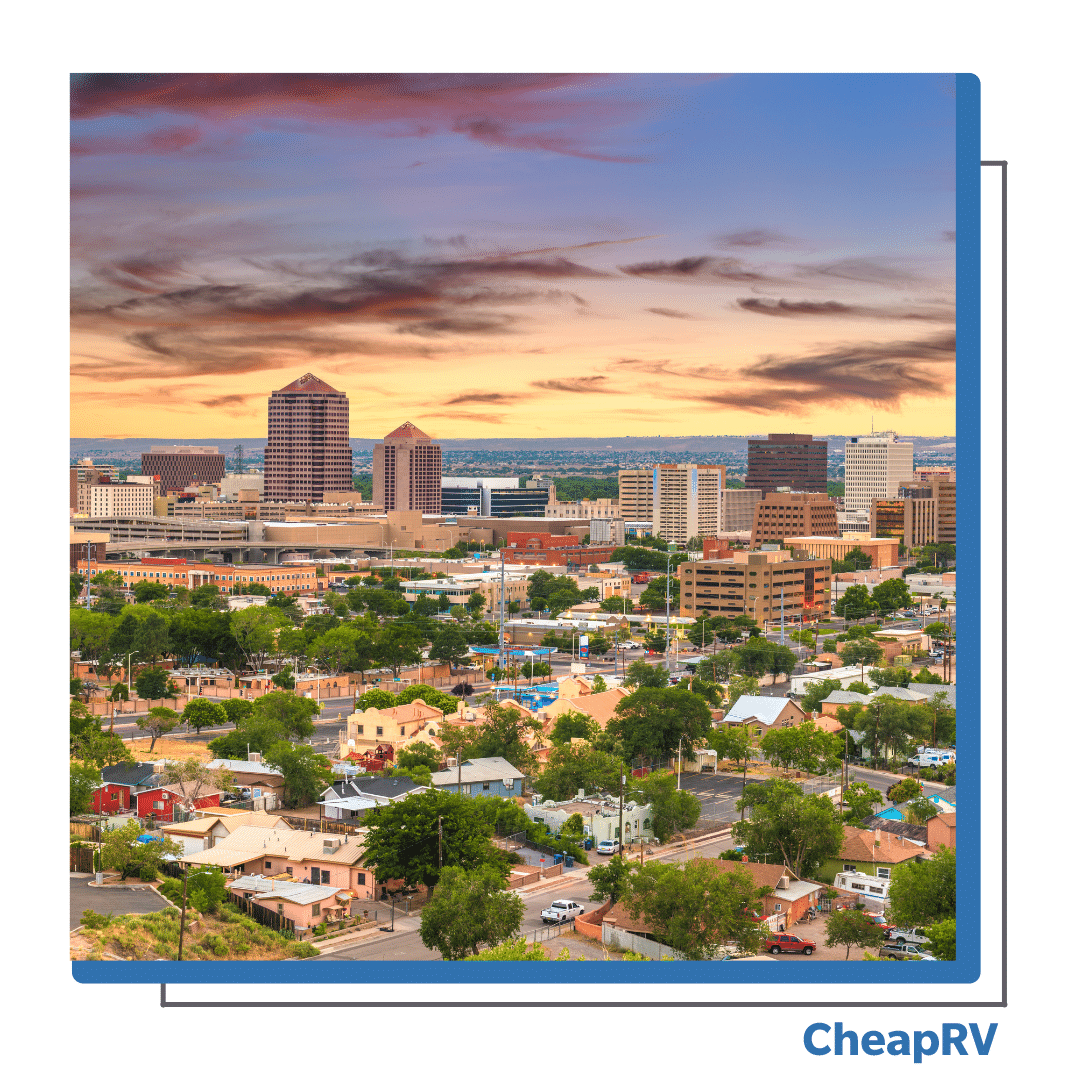 City of Rocks State Park
Its prominent geological features make the place worth a visit. It is an aftermath of a large volcanic eruption over 34.9 million years ago. Over the years, millions of years of slow erosion have also occurred in this area. This combination is responsible for stunning landscapes.
It is within the Chihuahuan Desert, thus beautiful, but it can also get quite cold. Expect huge rock skyscrapers with a height of up to 40 feet. It also has many lanes and paths similar to city streets, adding beauty to the place.
Since it is a dark-sky site, it is a fantastic place for stargazing. Other appropriate outdoor activities include watching birds, viewing wildlife, mountain biking, and hiking. The desert also has a botanical garden you shouldn't leave before visiting.
Chaco Culture National Historical Park
Whether you want significant visiting areas or searching for history, this destination fits the bill. It only facilitates dry camping, but the outdoor activities are sufficient to make your stay enjoyable. It is home to the famous Great Kiva of Chetro Ketl.
It is also a perfect place to learn the history and culture of the people of Pueblo. They lived here for centuries and left behind ruins of their structures you can enjoy touring. Expect features such as the Fajada Butte too.
It is perfect for nature lovers because of the various native flowers in this wilderness. Wildlife enthusiasts can also view many animals, including birds of prey, bobcats, pronghorns, and coyotes.
The amenities also make the Chaco Culture National Historical Park enjoyable. They include portable water, utility pumps, restrooms, and dump stations. Under such circumstances, visitors keep coming back to this place year after year.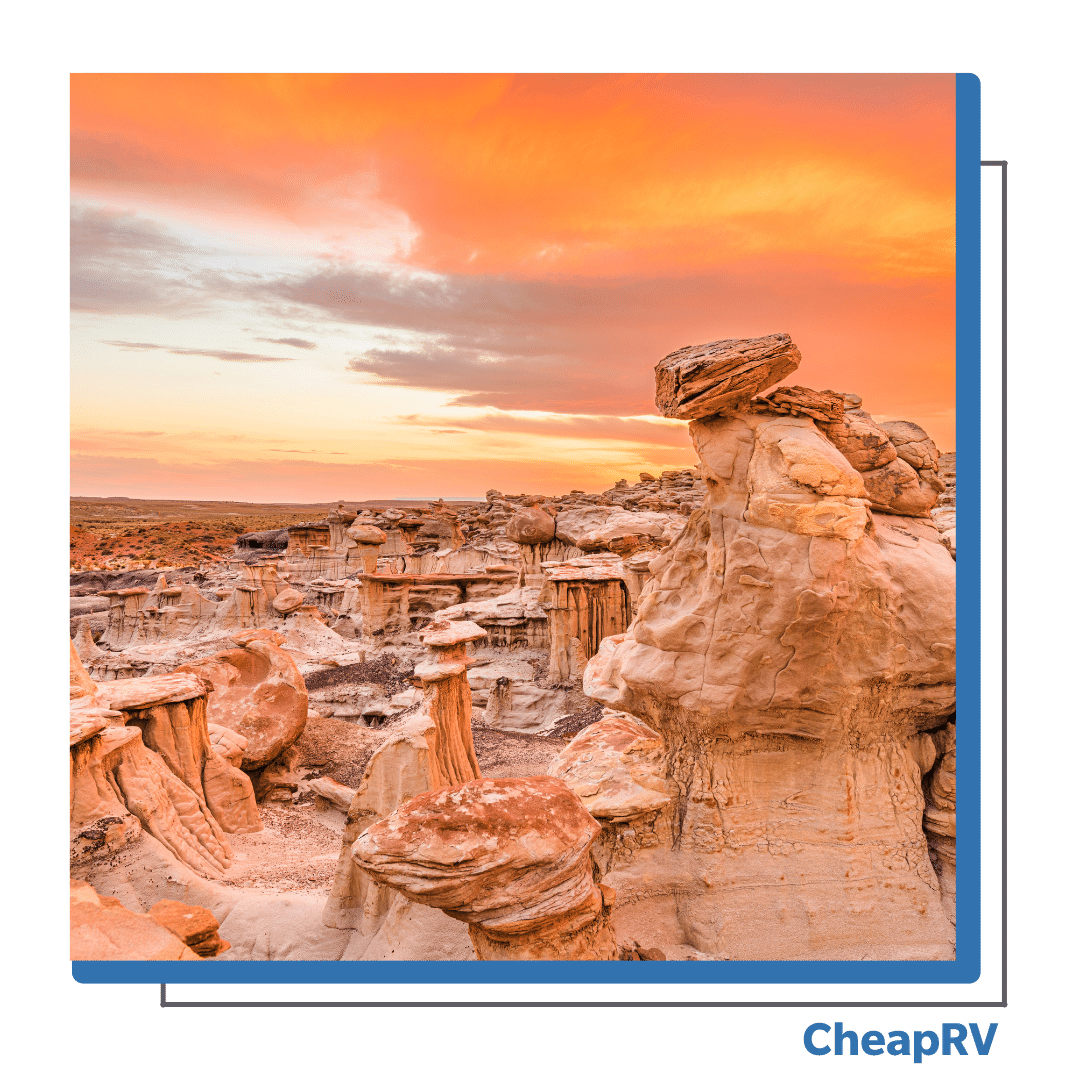 Unique Things to Do In New Mexico
Before leaving New Mexico, consider doing the following things.
Viewing the night sky from the cosmic campground in the Gila National Forest is essential. It is also called the International Dark Sky Sanctuary for a reason. The stargazing is at another level, and you should experience it before leaving New Mexico.
Don't forget to explore the dinosaur trackways at the Clayton Lake state park. It is among the most significant dinosaur trackways in the northern part of the United States. It is one of the best ways of figuring out the prehistoric past of New Mexico.