Visit North Dakota
Known as the Peace Garden State, North Dakota is a hidden gem in the United States that often gets overlooked by travelers known for its picturesque terrain, natural resources, industry, and agriculture. It also boasts a rich immigrant history, as well as a culturally-significant Native American past, which is showcased at numerous museums, centers, and art galleries throughout the state. However, for those willing to take the road less traveled, North Dakota offers a plethora of beautiful landscapes, rich history, and unique cultural experiences. What better way to explore this underrated state than in an RV? 
North Dakota has a continental climate with cold winters and warm summers. The temperature varies through the year, with average temperatures ranging from below freezing in winter to the mid-70s Fahrenheit in summer.
Here are some must-see places and things to do while discovering North Dakota in an RV.
North Dakota National Parks
North Dakota has only one national park – Theodore Roosevelt National Park. The park is located in the western part of the state and is named after the 26th President of the United States, Theodore Roosevelt, who spent time in the area during his ranching days. The park offers stunning views of the badlands, an array of wildlife, and several hiking trails. It is a popular destination for outdoor enthusiasts, RV travelers, and history buffs who want to learn more about the history of the region and President Roosevelt's conservation efforts.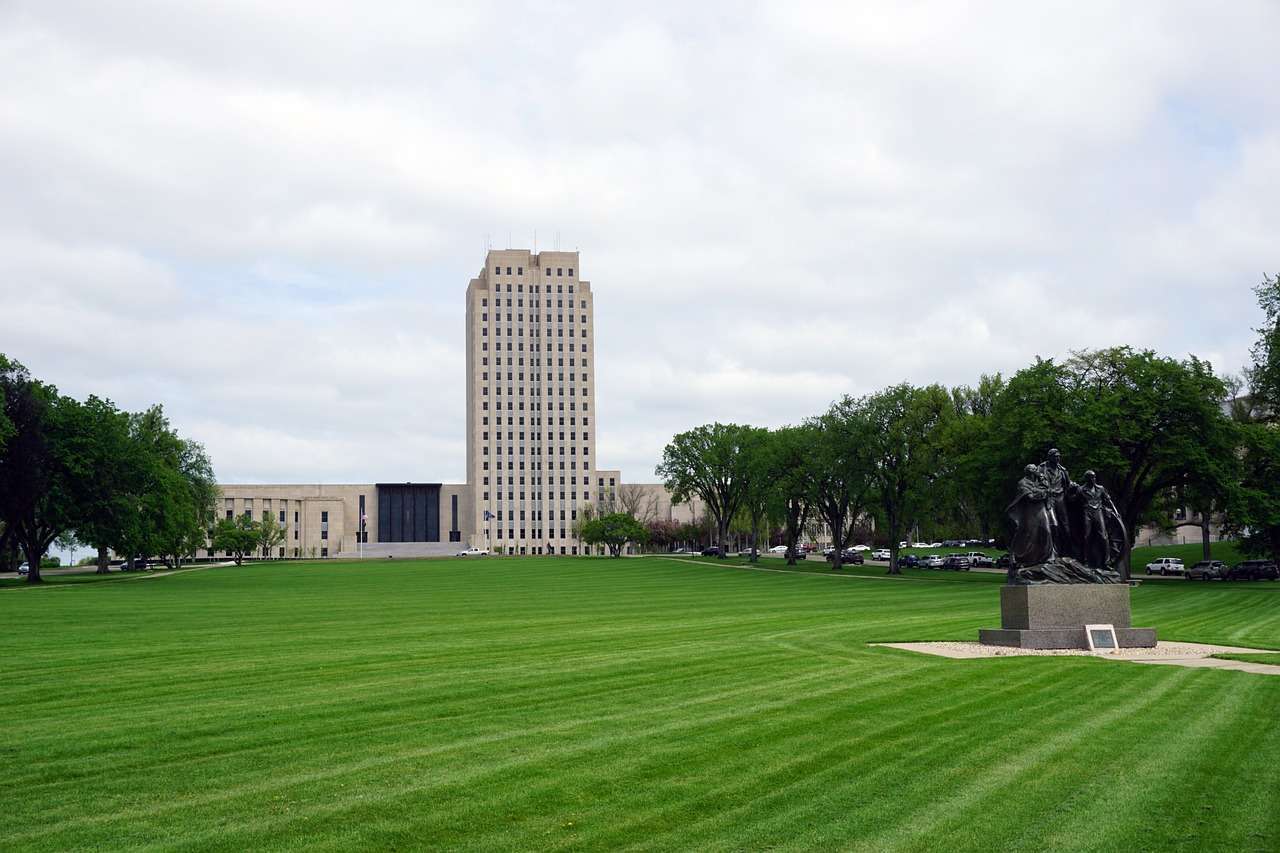 North Dakota State Parks
North Dakota has 14 state parks and many of them offer a variety of outdoor activities, such as hiking, camping, fishing, boating, and viewing wildlife. 
Some of the most popular state parks in North Dakota are:
Fort Abraham Lincoln State Park: The park is located on the banks of the Missouri River and offers visitors a chance to explore a reconstructed military post, the On-A-Slant Indian Village, and hiking on the scenic trails.
Lake Metigoshe State Park: Situated in the Turtle Mountains, this park is known for its clear blue waters, wooded shorelines, and a variety of outdoor activities, including hiking, fishing, swimming, and boating.
Icelandic State Park: Located on the shores of Lake Renwick, this park offers visitors a chance to explore the history of Icelandic settlers in the area, as well as spend time camping, fishing, and boating.
Turtle River State Park: This park is located in the Red River Valley and offers visitors a chance to hike through the rugged Turtle River gorge, enjoy camping, fishing, and rest in scenic surroundings.
Cross Ranch State Park: This park is located along the Missouri River and offers visitors a chance to explore the natural beauty of the river's surrounding landscape, including hiking trails, camping, and wildlife viewing.
North Dakota Campgrounds
If you're looking for someplace to rest and recharge your batteries, North Dakota offers a lot of campgrounds that are situated near some truly remarkable natural landscapes.
Bismarck KOA Journey: Located in the capital of North Dakota, Bismarck, this campground is close to many popular tourist attractions such as Dakota Zoo, Fort Abraham Lincoln State Park, North Dakota Heritage Center & State Museum, and Missouri River.
The campground also offers many fun activities to enjoy, a heated pool, and a special space for dogs.
Grahams Island State Park: Located on the beautiful Devils Lake, the campground is easily accessible to all RVers. You can enjoy fishing at one of the most amazing locations in the Midwest. The state park offers many fun activities, such as hiking, picnicking, boating, spotting wildlife, and more.
Icelandic State Park: Located in the far northeast of the state, Icelandic State Park surrounds the beautiful Lake Renwick. The state park is equipped with modern facilities and it offers a sand swimming beach, lots of areas for picnics, a boat ramp, and a fishing dock. 
Jamestown Campground: Located in eastern North Dakota, in the city of Jamestown, this campground serves as a perfect base for exploring the state in your RV. It's close to National Buffalo Museum and Frontier Village and it's open only from May to October. The facility offers full hookups, pull-throughs, wireless Internet, and many more RV-friendly amenities. There are also a lot of fun activities to do, such as swimming, golfing, etc.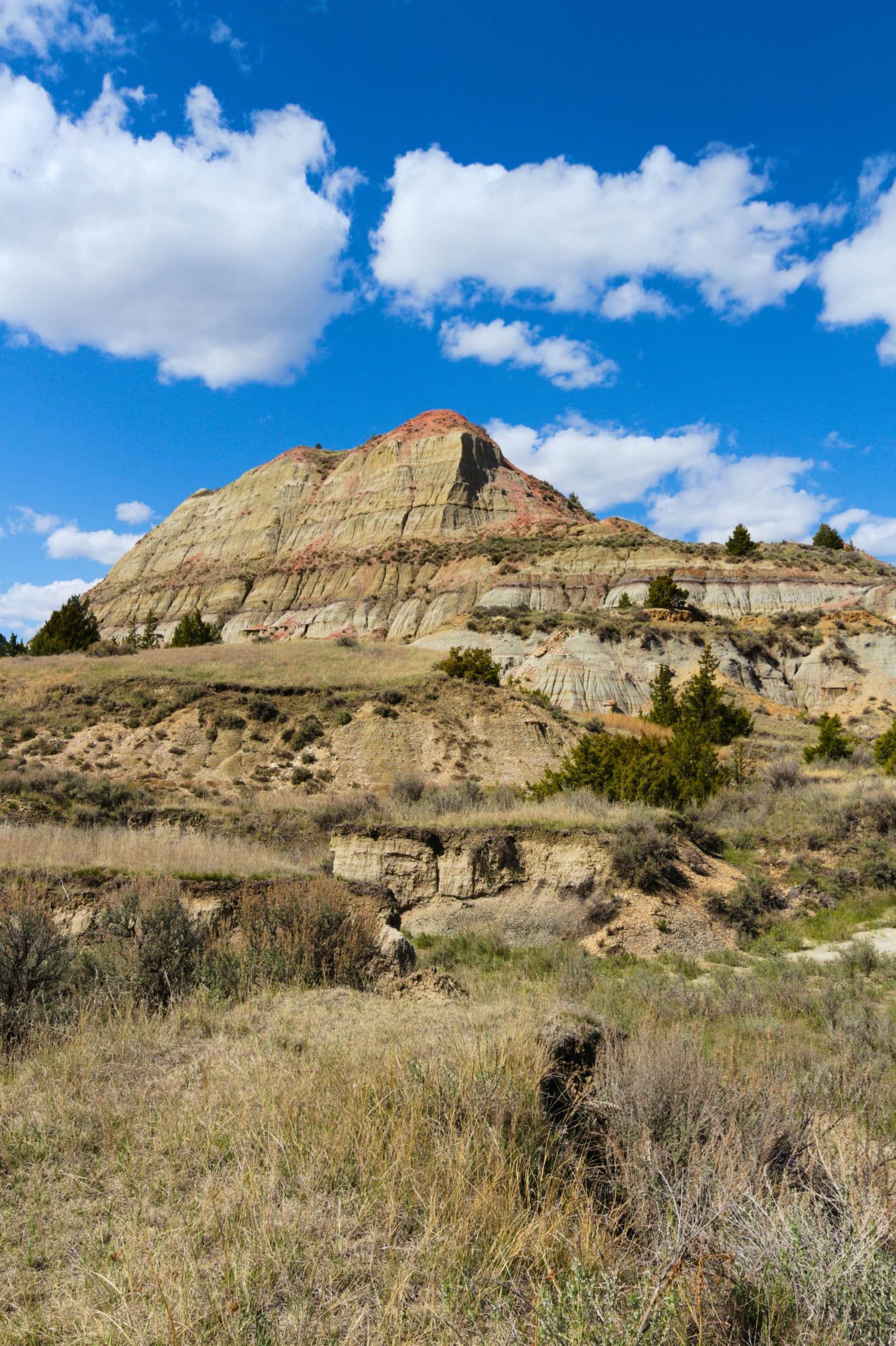 Things to do while you're in your RV Rental in North Dakota
North Dakota is full of beautiful places and historic and cultural attractions. During your RV vacation, don't forget to visit some of them.
Popular Destinations in North Dakota
Medora: This historic town serves as an entrance to the south of the Theodore Roosevelt National Park, but it is so much more. Located in the Badlands, Medora offers amazing scenery and fun outdoor activities, such as horseback riding, hiking, or camping. Also, you can enjoy dining in excellent restaurants that serve delicious food. The whole town has a cowboy theme. If you go there in summer, don't forget to experience the Medora Musical – a western-style musical that celebrates Theodore Roosevelt's legacy.
Bismarck: The capital of North Dakota has a lot to offer in terms of entertainment, nightlife, good food, and shopping. You'll find many great parks and trails to explore in the area of Bismarck.
Fargo: The largest city in the state, Fargo was named after the founder of Well Fargo Bank. It is the cultural and economic hub of North Dakota and it's a great place to live. It offers many beautiful museums, theatres, restaurants, coffee shops, and a lot of parks. 
Top Attractions and Activities in North Dakota
Fort Mandan Overlook State Historic Site: Follow the footsteps of famous explorers Lewis and Clark and visit the famous Fort Mandan. Offering beautiful scenery, Fort Mandan was a place of cultural exchange between Lewis and Clark and the Native Americans. There's also an interpretive center that brings you back in time to this historic journey.
Dakota Zoo: Settled along the Mississippi River in Bismarck, the Dakota Zoo is home to 125 different animal species, from birds to insects to reptiles and mammals. The zoo stretches on hundreds of acres, providing animals with their natural habitats. 
International Peace Garden: Created as a sign of peace and friendship between the United States and Canada, the International Peace Garden offers 2300 acres of wildflowers, waterfalls, and lakes. You can hike or drive through trails and marvel at different plant species. 
The botanical garden contains different flora and fauna, a conservatory and interpretive center, a historic lodge, and other attractions.
Maah Daah Hey Trail: This 144-mile long trail travels through some of the most scenic landscapes in the Badlands. The trail begins at the Burning Coal Vein Campground (about 30 miles south of Medora) and winds its way to the CC Campground (about 16 miles south of Watford City). There are nine campgrounds along the way, where adventurers can hitch horses and build a campfire.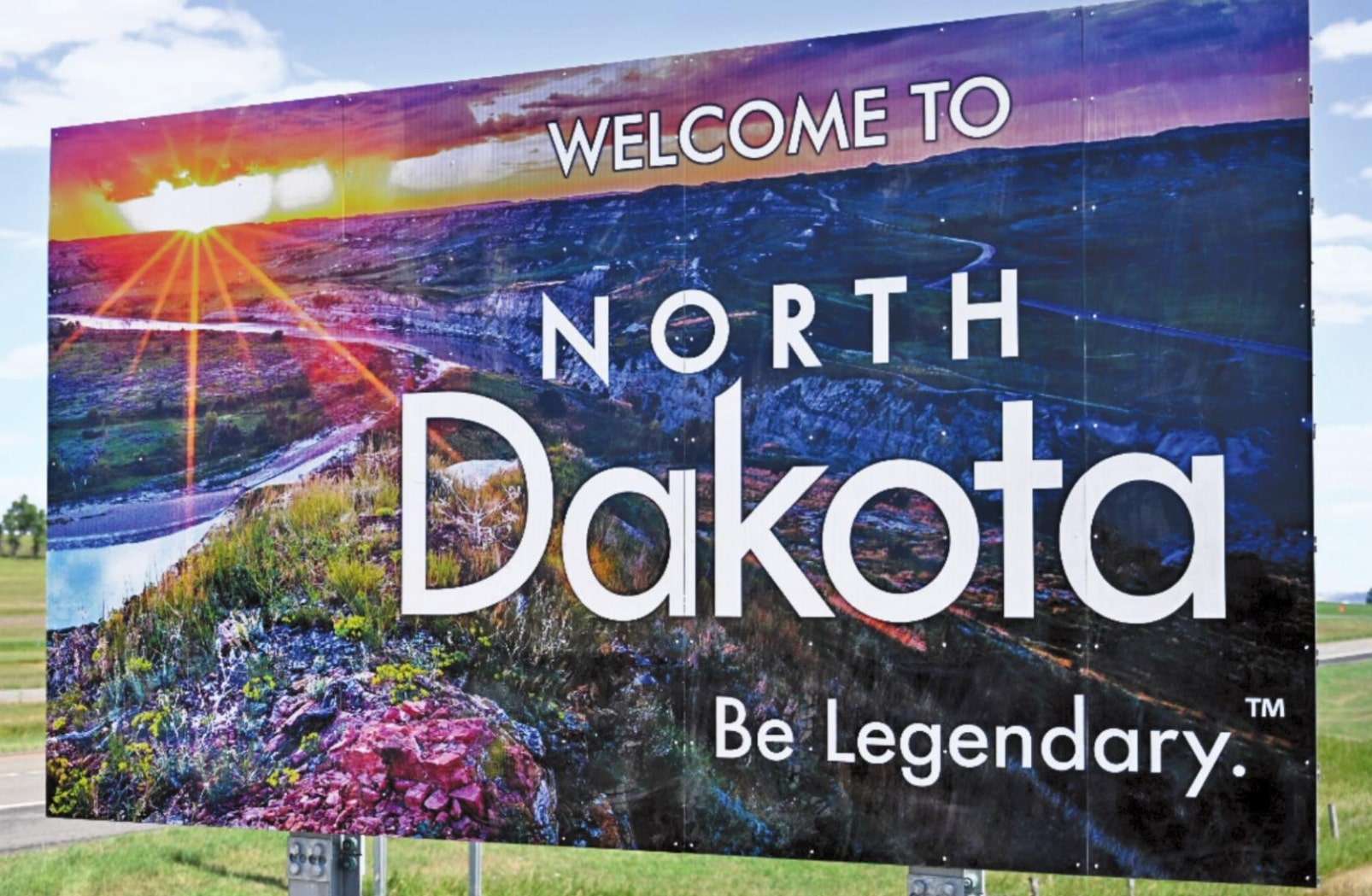 RV Dump Stations in North Dakota
Waste disposal is always a drag, but it needs to be done regularly so you can enjoy your trip to the state of North Dakota. Most of these locations are open 24/7 and you can also find free non-potable water at these locations.
Some of the best North Dakota Dump Stations are Frontier Gardens Campground, StaMart Travel Center, Red River Valley Fair Campground, Fort Abraham Lincoln State Park, Roughrider Campground, and more.
Frontier Gardens Campground is located southeast of Minot, it's secluded and the dump station is clean and easy to navigate.
StaMart Travel Center is a free RV dump station in Fargo. Water is available, but it is non-potable rinse water only.
Red River Valley Fair Campground is a beautiful campground near Fargo's center. The dump stations are clean and easy to access.
Fort Abraham Lincoln State Park is located outside Bismarck, offering great natural landscapes and dump stations.
Roughrider Campground is a charming place located near Minot. The dump stations are well-marked and very simple to access. Water is available.
Storage RV Rentals North Dakota
There are a lot of places in North Dakota where you can store your RV. 
Denny's Storage Co.: The facility has indoor units measuring 12 feet by 40 feet and 11 feet by 25 feet with wide doors that are 12 feet by 14 feet. Security is being handled by a private security firm that patrols the fenced premises.
Bismarck Storage, LLC: This enclosed RV storage in Bismarck also offers outside storage with 24/7 access. The premises are being video monitored constantly.
Fargo Space Center: This RV storage facility offers outside storage spots measuring 10 feet by 35 feet or 10 feet by 40 feet. The property is fully fenced and they also offer storage insurance. 
Five Star Storage: The fenced-in facility offers wide driveways so you can easily maneuver your RV. Some storage bays even have climate control. 
Conclusion
Discovering North Dakota in an RV is a unique and rewarding experience that offers a glimpse into the natural beauty and cultural richness of this often-overlooked state. With its expansive prairies, rolling hills, and majestic Badlands, North Dakota offers a scenic backdrop for an RV adventure, where travelers can immerse themselves in the great outdoors and explore the state's many hidden gems.