Visit Ohio
Also known as the Buckeye State, Ohio is a beautiful state, filled with rolling hills, quaint towns, and plenty of natural beauty. 
Ohio also has a rich and fascinating history, spanning thousands of years when indigenous peoples inhabited the region before European settlers.
The weather in Ohio varies depending on the season and location within the state. Ohio has a humid continental climate, which means it has four distinct seasons with warm summers and cold winters. However, Ohio's climate can also be affected by its proximity to the Great Lakes, which can bring heavy snowfall to certain areas.
There's no better way to discover all that Ohio has to offer than by traveling around in an RV. With an RV, you have the freedom to explore at your own pace, stay as long as you want in each place, and truly immerse yourself in the local culture. So, grab your keys, and let's discover Ohio in an RV!
Ohio National Parks
The state of Ohio has only one national park, Cuyahoga Valley National Park. It spreads over 32 000 acres along the Cuyahoga River between Akron and Cleveland. Visitors can enjoy its most popular attractions, such as Brandywine Falls, the Ohio and Erie Canal Towpath Trail, and the Cuyahoga Valley Scenic Railroad.
The national park is also home to a variety of plants and animals, including beavers, bald eagles, and coyotes. If you want to experience Ohio's natural beauty and learn about its history uniquely, then you must visit the Cuyahoga Valley National Park.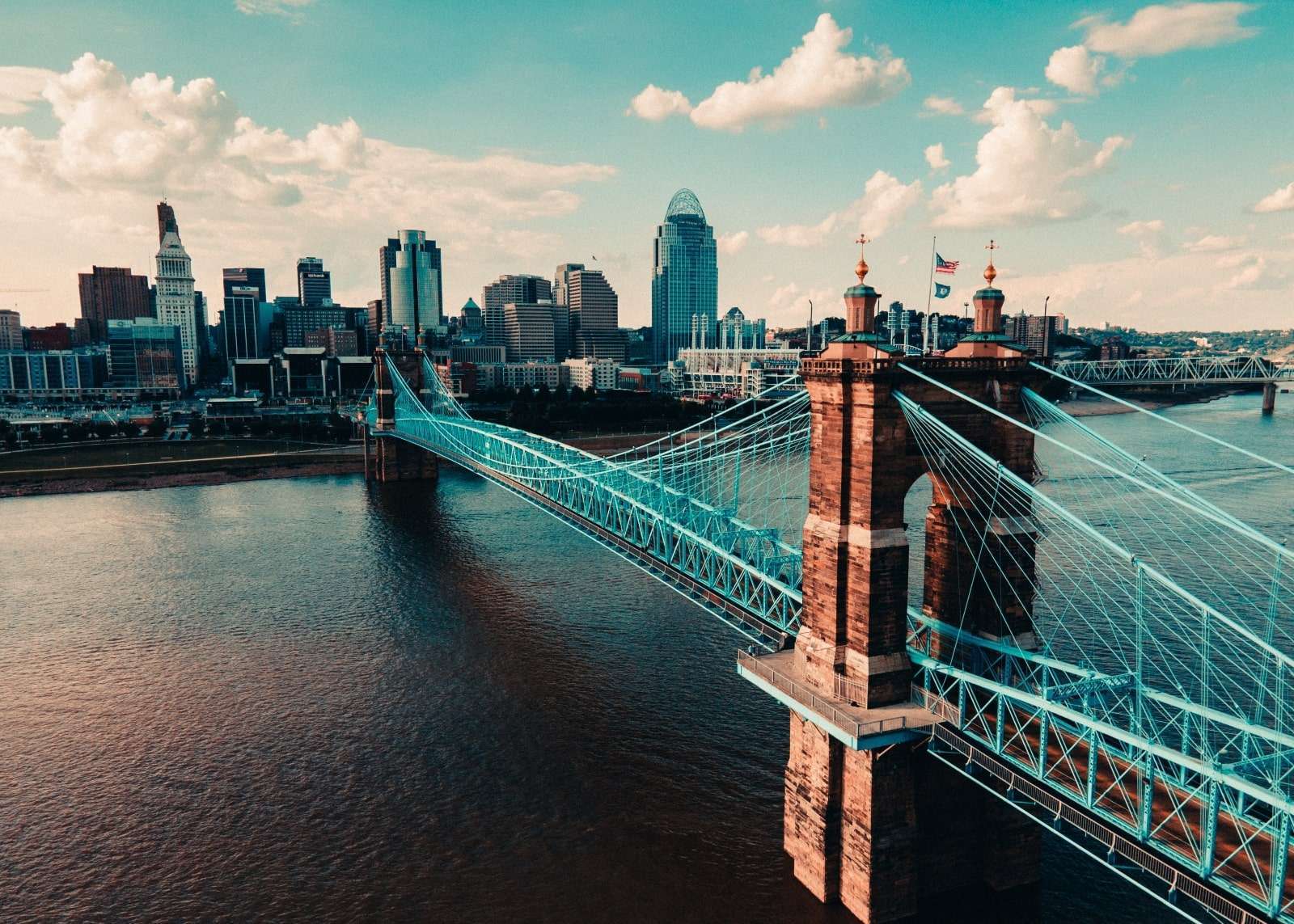 Ohio State Parks
Ohio has 75 state parks, as well as numerous state forests, nature preserves, and other public lands.
Here are some of the most popular state parks in Ohio. 
Hocking Hills State Park: Located in southeastern Ohio, Hocking Hills State Park is known for its stunning rock formations, waterfalls, and hiking trails. Popular attractions include Old Man's Cave, Cedar Falls, Ash Cave, and Cantwell Cliffs. For those who love to stargaze, John Glenn Astronomy Park offers the best view in the region. Fall is the most popular time to visit the park. 
Maumee Bay State Park: Located on the shores of Lake Erie near Toledo, Maumee Bay State Park is one of the most naturally diverse locations in the state, with marshes, wetlands, and meadows. Besides water activities, such as boating, fishing, swimming, and paddle boarding, visitors can enjoy numerous trails for recreational activities. One of the most popular activities at the state park is bird watching. You'll find more than 300 species of birds in the area, including bald eagles. 
John Bryan State Park: Located in southwestern Ohio, near the town of Yellow Springs, John Bryan State Park is one of the most scenic state parks in Ohio. The park's centerpiece is the Little Miami River, which runs through the park and offers opportunities for kayaking, fishing, and swimming. It hides a network of hiking trails, which offer amazing views of the Little Miami River. On the trail, you'll pass through beautiful forests, rocky gorges, and rolling hills.
Mohican State Park: Situated in north-central Ohio, Mohican State Park is known for its scenic beauty and outdoor recreation opportunities. It offers truly stunning views from both land and water. Clear Fork Gorge, Lyon's Falls, and the Mohican State Scenic River are just a few of the must-sees for adventurers. Visitors can enjoy hiking, mountain biking, fishing, and boating on the Clear Fork River.
Ohio Campgrounds
Ohio has dozens of amazing RV parks, here are some of the most popular RV campgrounds in the state.
Berlin RV Park & Campground: One of the newest campgrounds, it offers free Wi-Fi, an herb garden in which the visitors can pick fresh herbs, and a lot of new cool amenities. Located near Amish grounds, you can watch the horses or buggies go by while sitting at the campfire. A great place to get away and enjoy some peace and quiet. 
Cross Creek Camping Resort: One of the best spots to camp in the whole state, Cross Creek Camping Resort is located in Delaware. Highly rated among RVers, the resort has won prizes for the best-maintained campground in the state. It offers beautiful surroundings, lots of activities, and even themed weekends your entire family will enjoy! Also, it's near the Columbus Zoo, Ohio State University, and over a hundred different restaurants.
Dayton KOA: One of the most beautiful campgrounds in the Dayton area. It offers RV sites, tent sites, and cabins, with a lot of cool amenities, such as a heated pool, fishing pond, dog park, and miniature golf. It is near all the great attractions and is especially great for children. 
Sandusky Milan RV Park: This scenic campground located just a few miles from the city of Sandusky offers a wide range of camping options, including RV sites, tent sites, and cabin rentals. Visitors can enjoy in various activities, including a swimming pool, playground for children, mini-golf, fishing, and recreational activities.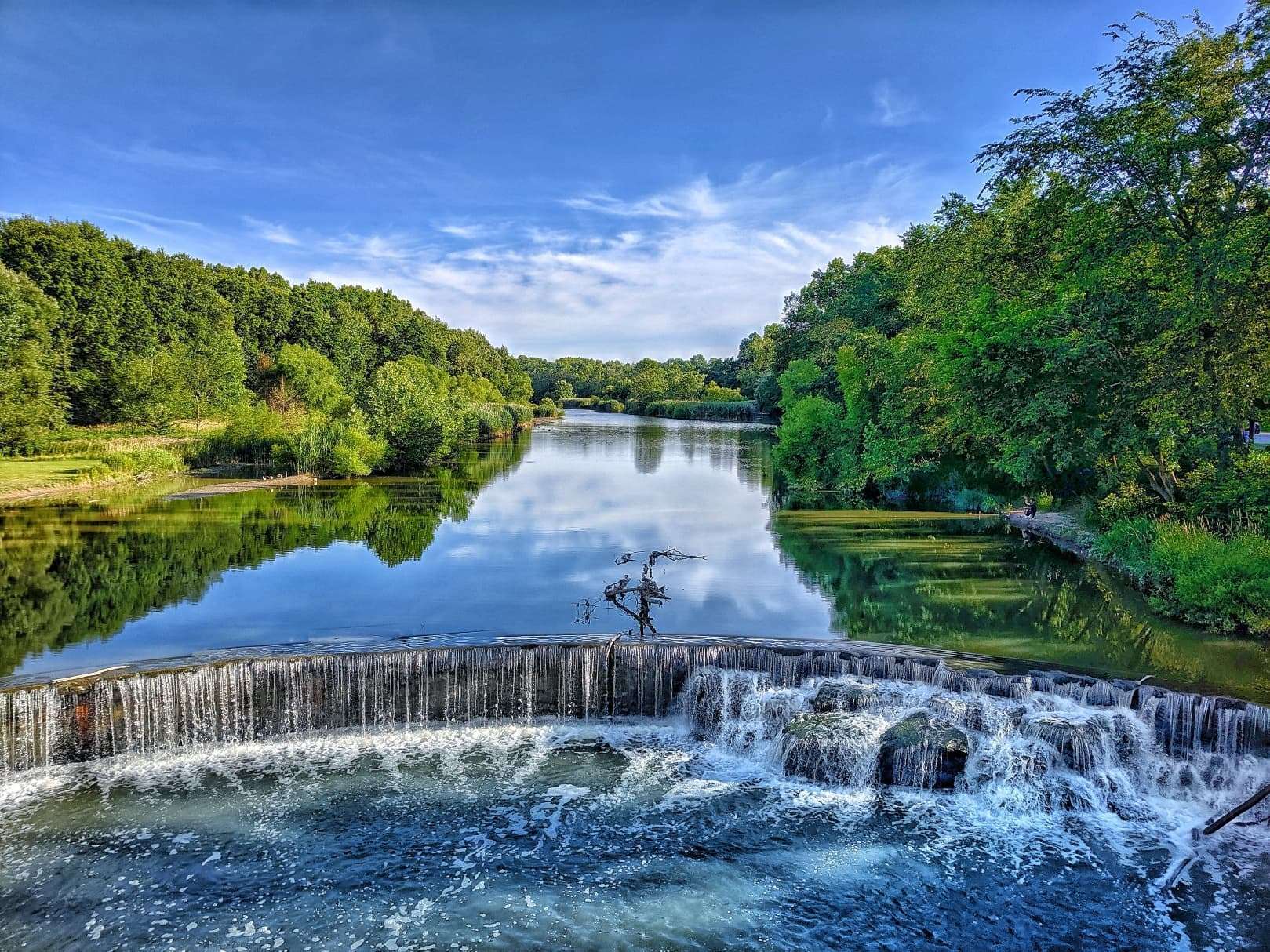 Things to do while you're in your RV Rental in Ohio
Ohio is full of beautiful places and historic and cultural attractions. During your RV vacation, don't forget to visit some of them.
Popular Destinations in Ohio
The state of Ohio offers a plethora of popular destinations that attract visitors from all over the world.
Cleveland: The city of Cleveland is one of the iconic places to visit when you're visiting the state of Ohio. Built on the shore of Lake Erie, it's a major metropolitan hub of the region. Its biggest attraction is the Rock and Roll Hall of Fame, an amazing modern building designed by the same architect that designed the iconic glass pyramid in front of the Louvre Museum.
Cincinnati: On the Ohio River lies Cincinnati, a big industrial, financial, and cultural hub of southeastern Ohio. The most popular attractions in Cincinnati are the Cincinnati Zoo and Botanical Garden, Cincinnati Museum Center, Great American Ball Park, and Irwin M. Krohn Conservatory. 
Columbus: The state capital of Ohio, the city of Columbus is a unique destination that brings together different cultures. Home to Ohio State University, it gathers young people from all over the world. The most popular attractions in Columbus are Franklin Park Conservatory and Botanical Gardens, Center of Science and Industry, Huntington Park, Ohio Statehouse, and Columbus Zoo & Aquarium.
Top Attractions and Activities in Ohio
Rock and Roll Hall of Fame: On Cleveland's waterfront, the Rock and Roll Hall of Fame is a must-see iconic building that offers an extensive and comprehensive look at rock and roll history. Spread across 7 floors, inside you'll find amazing, priceless rock memorabilia; musical instruments, costumes, and interactive exhibits. 
National Museum of the US Air Force: Near Dayton, this museum offers visitors free access to more than 360 aerospace items on display. Revisit the history of aviation, which began with Ohio's natives, Wilbur and Orville Wright. One of the best things displayed is the presidential aircraft, which were used by presidents Roosevelt, Truman, and Eisenhower.
Cedar Point Amusement Park: One of the most popular summer destinations in Ohio, Cedar Point Amusement Park lies on the shores of Lake Erie, near the city of Sandusky. It offers more than 17 world-class roller coasters, several areas for children, and live entertainment. Besides the amusement park, visitors can enjoy Water Park, which offers a wave pool, lazy river, shallow pools for children, and a six-story water slide.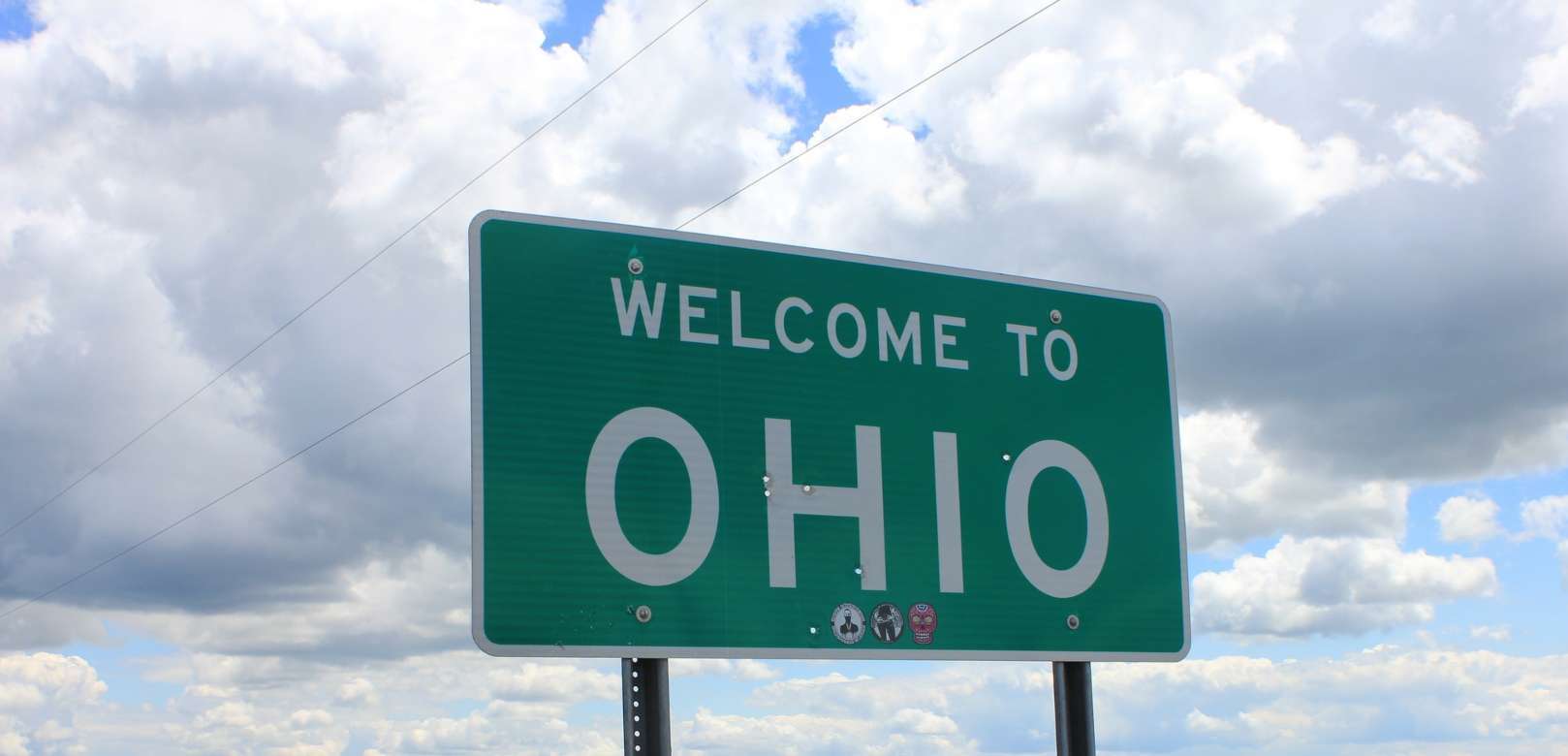 RV Dump Stations in Ohio
Waste disposal is always a drag, but it needs to be done regularly so you can enjoy your trip to the state of Ohio. Most of these locations are open 24/7 and you can also find free non-potable water at these locations.
Some of the best dump stations in Ohio are:
 West Branch State Park is open all year round and it's free for registered guests.
Cozy Ridge Campground is also free for registered guests and it's big rig friendly, which is not that common.
KOA -Streetsboro/Cleveland SE KOA Campground is also big rig friendly and it's free for registered guests. 
Delaware State Park is free for registered guests and it's open from April to December.
Storage RV Rentals Ohio
There are a lot of places in Ohio where you can store your RV.
Lee's RV & Boat Storage: Boasts a 20 year tradition of securely storing RVs. Offers private and communal indoor storage. Among other services, the facility offers shrink-wrapping, winterization, air, and a dump station.
Sussen Self-Storage: The facility offers secured self-storage units in central Cleveland. It also allows RVs that are inoperable, and the enclosed spaces are 10-by-20. 
Five Star Store It: This facility near Sandusky offers 24-hour digital access plus you don't have to pay admin fees or put down a security deposit. Great price for fenced and gated outdoor parking.
Bearcat Storage: Easy to access from major routes, the facility offers electronic gate access for outdoor parking. You don't have to put down a security deposit and you can pay online.
Conclusion
Discovering Ohio in an RV is an incredible experience that offers a unique perspective on the state's history, culture, and natural beauty. From bustling cities to the picturesque countryside, Ohio has something to offer everyone. By traveling in an RV, you have the freedom to chart your own course, stop at interesting locations along the way and immerse yourself in the local culture. Whether you are a history buff, a foodie, or an outdoor enthusiast, you'll definitely enjoy yourself in the state of Ohio.