Visit Pennsylvania
Known as the "Keystone State," Pennsylvania is located in the northeastern region of the United States. It's a beautiful state full of history, culture, and natural beauty. Discovering Pennsylvania in an RV is a great way to experience everything this state has to offer. From the rugged mountains of the Poconos to the rolling hills of Amish country, Pennsylvania offers something for everyone.
There are four distinct seasons in Pennsylvania. Summers are warm and humid, with temperatures ranging from the mid-70s to mid-80s. Fall is a beautiful time to visit, with mild temperatures and stunning foliage. Winters are cold, with temperatures often dropping below freezing. Snow is common in many parts of the state. Spring brings mild temperatures and blooming flowers.
Pennsylvania is a state rich in history and culture. It was one of the original 13 colonies and it played a significant role in the American Revolution.
Pennsylvania is also home to many iconic foods, including Philly cheesesteaks, soft pretzels, and Hershey's chocolate. The state is also known for its beer, with over 400 breweries operating throughout the state.
If you're looking for natural beauty, look no more. Pennsylvania offers a wide range of outdoor activities in its many national and state parks.
Pennsylvania National Parks
Pennsylvania has 19 national parks and 7 National Heritage Areas.
Independence National Historical Park: One of the most popular destinations in the state, Independence National Historical Park is located in Philadelphia and features more than a dozen buildings related to the history of the United States. It celebrates the birthplace of American independence, including the Liberty Bell and Independence Hall, where both the Declaration of Independence and the U.S. Constitution were signed.
Delaware Water Gap National Recreation Area: Located on the border between Pennsylvania and New Jersey, Delaware Water Gap National Recreation Area features hemlock forests, steep ridges, and historic colonial villages, like the Millbrook Village. Spanning 70 000 acres, the area is teeming with wildlife; you are likely to see rabbits, white-tailed deer, and maybe even black bears. Visitors can enjoy a lot of outdoor activities, such as hiking, fishing, swimming, and camping.
Gettysburg National Military Park: Located in heart of Central Pennsylvania, Gettysburg National Military Park commemorates the battle of Gettysburg, which took place in 1863 during the American Civil War. This historical site provides visitors with an insight into everything that was going on on the battlefield. The park features a museum, and guided tours and it's close to many great restaurants and shops. 
Valley Forge National Historical Park: Located near Philadelphia, Valley Forge National Historical Park once served as the winter encampment for George Washington and the Continental Army during the Revolutionary War. Visitors can take a 10-mile encampment tour or explore the Muhlenberg Brigade Huts and Artillery Park. Known not only for its historic importance but also for its biodiversity, the camp offers nearly 20 miles of hiking and 21 miles of biking trails.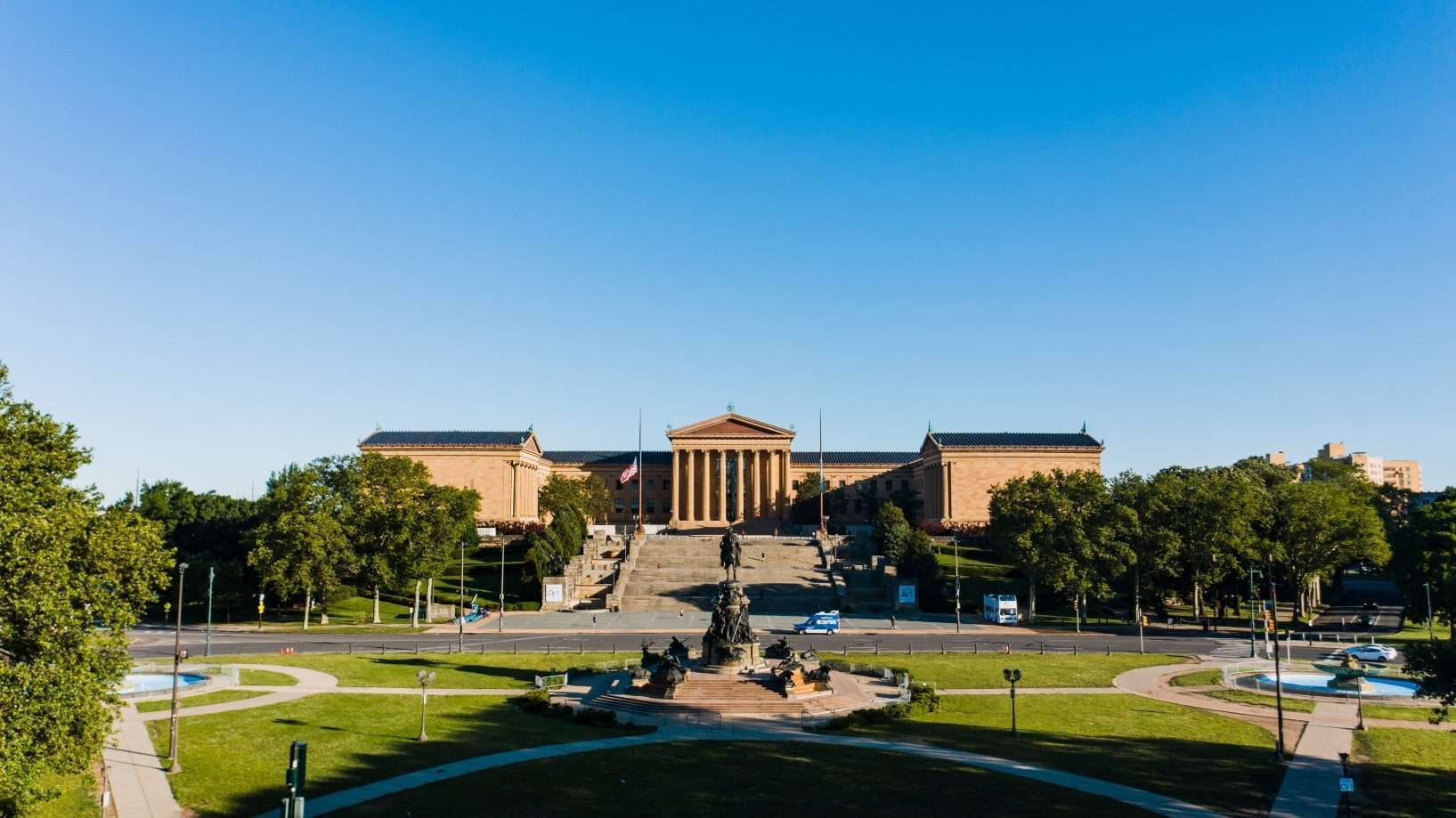 Pennsylvania State Parks
Ohiopyle State Park: Located in Laurel Highlands, Ohiopyle State Park is one of the largest state parks in Pennsylvania. Its natural attractions include Cucumber Falls, a scenic waterfall, and the Meadow Run natural waterslides. The most popular activities for visitors include fishing, white water rafting and kayaking on the Youghiogheny River, hiking, cycling, or horseback riding among many trails. 
Presque Isle State Park: Located on the shores of Lake Erie, Presque Isle State Park is a popular destination for beach-goers, anglers, and boaters. The park stretches across 13 miles of pristine sandy beaches, it features a marina and multiple boat launches. Visitors can also enjoy biking, hiking, and birdwatching on the park's trails.  
Ricketts Glen State Park: Located in northeastern Pennsylvania, Ricketts Glen State Park is famous for its massive waterfalls, including Ganoga Falls, which drops down 94 feet. The park has 22 spectacular waterfalls and the 26-mile trail leads you through them all. On the trail, you'll walk through beautiful old growth forests. The park's campground has over 120 campsites and modern amenities for RV owners. 
Cherry Springs State Park: Located in northern Pennsylvania, Cherry Springs State Park offers a unique chance for visitors to see planets in the night sky that aren't visible from other regions. The Pennsylvania Wilds part of the park is void of light pollution, making the night sky a spectacular sight to see when it gets dark. Besides stargazing, visitors can enjoy eating black cherries and camping in the remote nature of the east coast.
Pennsylvania Campgrounds
There are many great RV campgrounds in Pennsylvania, but here are some of the best.
Gettysburg Campground: Located in southern Pennsylvania, it's very close to downtown Gettysburg. The campground offers access to popular destinations such as Eisenhower National Historic Site, Gettysburg National Military Park, and Devils Den. The campground offers a variety of amenities to guests, including a swimming pool, playground, game room, and laundry facilities.
Hershey RV & Camping Resort: Located in Hershey, the campground is located near Hershey's popular attractions, including Hershey Park, Hershey's Chocolate World, and the Hershey Gardens. It offers a variety of amenities for its guests, such as a swimming pool, hot tub, game room, playground, and dog park.
Lake-In-Wood Campground: Located in the southeastern region of Pennsylvania, the campground lies close to popular tourist attractions such as the Amish Village, Reading Public Museum, Natural Lands' Crow's Nest Preserve, and French Creek State Park. Guests can enjoy a variety of amenities, including two swimming pools, a lake with paddle boats and kayaks, a mini-golf, a playground, and a game room.
West Haven RV Park and Campground: Located in the northwestern part of Pennsylvania, the campground is very close to major tourist destinations such as Presque Isle State Park, the waterfront city of Erie, Splash Lagoon, and more. Guests can enjoy fishing, paddling, picnicking, hiking, or biking on the numerous nearby trails. The RV park offers a lot of amenities for guests, such as a swimming pool, playground for kids, free Wi-Fi, and more.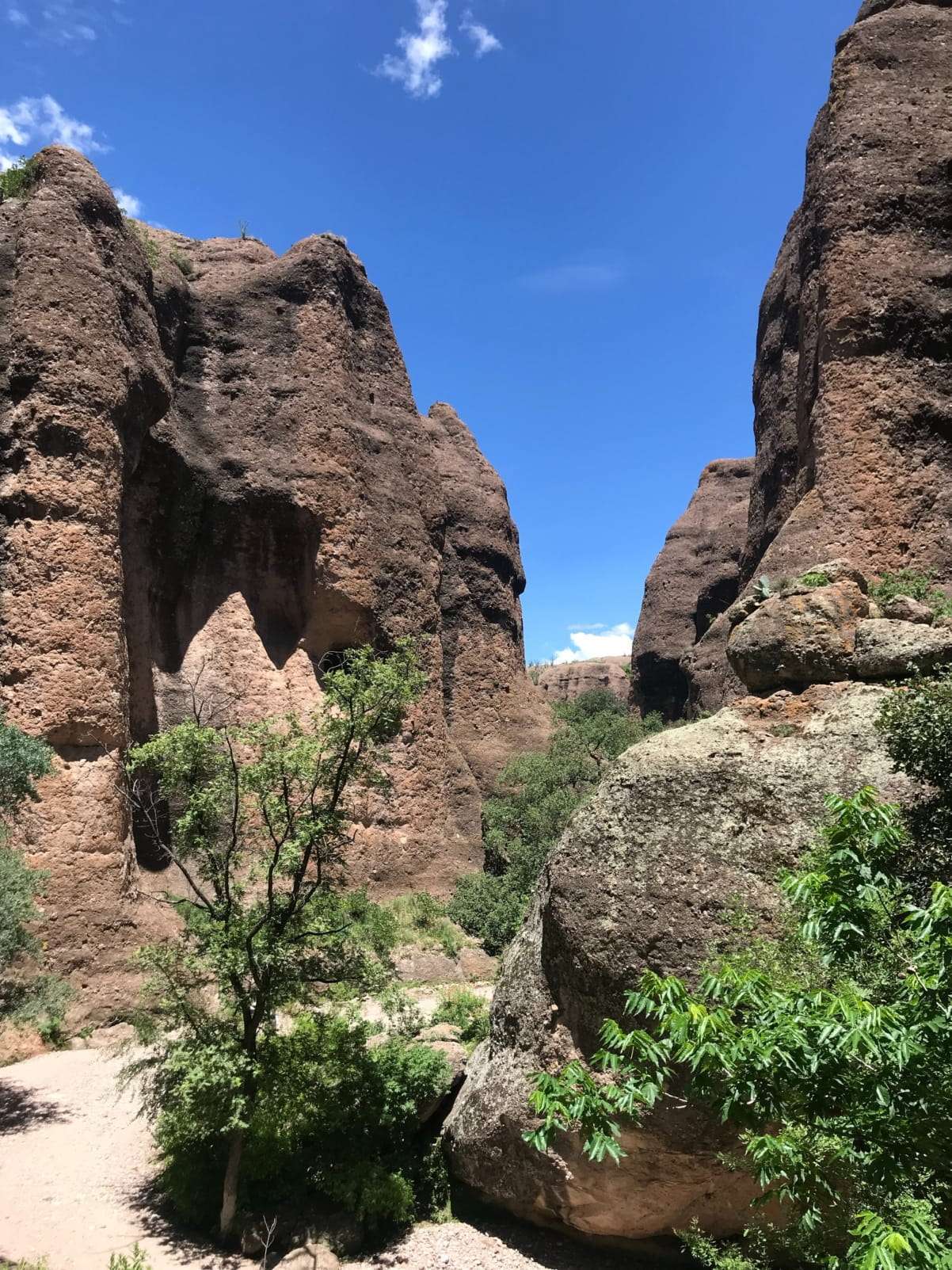 Things to do while you're in your RV Rental in Pennsylvania
Pennsylvania offers many great experiences and attractions for RV travelers. During your RV vacation, don't forget to visit some of them.
Popular Destinations in Pennsylvania
Philadelphia: One of the best places to visit in Pennsylvania, the City of Brotherly Love is best known for three things: American history, Rocky, and cheesesteaks. Philadelphia is also known for its vibrant art scene and world-class museums, such as the Philadelphia Museum of Art and the Franklin Institute. Visit the Independence National Historic Park, where you'll see the Independence Hall, the cracked Liberty Bell, and the original U.S. Constitution.
Pittsburgh: The second largest city in Pennsylvania, Pittsburgh is famous for its beautiful architecture, lively music scene, and many outdoor activities. You should definitely visit the Andy Warhol Museum, Kennywood Amusement Park, Point State Park, or the Ohio River. 
Hershey: The town Hershey is the homeplace of the Hershey chocolate company. You can literally smell the scent of chocolate in the air. You should definitely visit Hershey's Chocolate World, a museum that gives insight into the history of the world's most famous chocolates. Visitors can taste samples and then go enjoy themselves in Hershey Park or the Hershey Gardens.
Lancaster: One of the most tranquil places to visit in Pennsylvania, this charming town is known for its Amish and Dutch community and farm-to-table dining scene. Visitors can take a buggy ride through Amish country, visit local farmers' markets or explore the town's many art galleries and museums.
Top Attractions and Activities in Pennsylvania
Independence Hall and the Liberty Bell: Located in Philadelphia, Independence Hall is where both the Declaration of Independence and the United States Constitution were signed. The Liberty Bell is a symbol of American independence and it sits on display across from Independence Hall, surrounded by exhibits that describe its history. 
Hershey Park: This famous amusement family-friendly park located in Hershey, a town associated with chocolate, is a fantastic place to visit. The popular attraction stretches across 90 acres of rides and entertainment for kids and adults, from roller coasters to aquatic shows. Adjacent to the park is the ZooAmerica, featuring more than 200 types of animals from North America, including bald eagles, mountain lions, and roadrunners.
Philadelphia Museum of Art: Showcasing one of the largest art collections in America, the Philadelphia Museum of Art is an iconic building and a must-see attraction in the city. The museum's front steps were featured in all of the "Rocky" movies and on top of the stairs sits Benjamin Franklin. Inside you'll find works of Rembrandt, Cézanne, Matisse, Monet, Picasso, Renoir, Chagall, Manet, and many other masters.
Fallingwater: Located in southwestern Pennsylvania, this unique house was built over a waterfall and designed by architect Frank Lloyd Wright. It's known for its organic architecture that simultaneously harmonizes and contrasts with the natural world. Inside you'll find world-famous sculptures ranging from Mexican folk art to the works of prominent Cubist sculptors.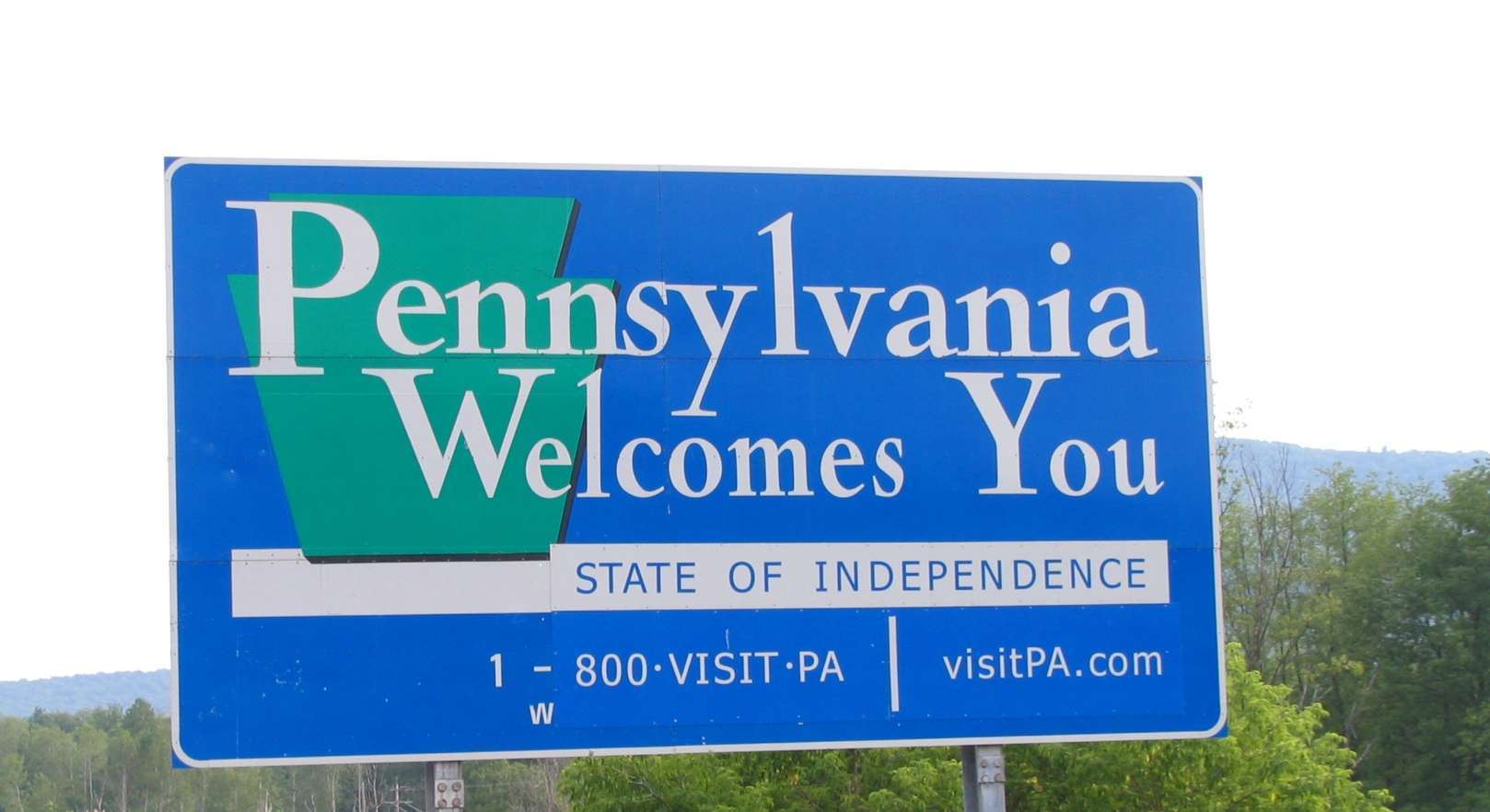 RV Dump Stations in Pennsylvania
Waste disposal is always a drag, but it needs to be done regularly so you can enjoy your trip to the state of Pennsylvania. Most of these locations are open during the season and you can also find free non-potable water at these locations.
Indian Head Campground: Open from May till the end of October. 
Hickory Run Family Campground: The campground is open from 9 a.m. to 5 p.m. all year long.
Lake In Wood Resort: Open all year long from 9 a.m., the campground is also close to local museums and shopping malls.
Flory's Cottages & Camping: Open all year long, this campground is located within Amish country and offers recreational family activities like buggy rides, theaters, and an Amish village.
Storage RV Rentals Pennsylvania
There are a lot of places in Pennsylvania where you can store your RV.
Snapbox Self Storage: Located near Cobbs Creek Parkway in Philadelphia, the facility is fenced and well-lit. There are also security cameras and electronic gated entry. Someone from the staff is always on-site and the storages are clean and well-maintained.
Peace of Mind Self Storage: Near all the major highways, this facility offers 24-hour access to your RV. It offers multiple payment options, flexible contracts, and monthly rentals.
Extra Space Storage – Kisow Drive: Located in Pittsburgh, this facility is near major highways and area parks. The facility offers outdoor and covered parking for units up to 10 x 50, which is great for large motorhomes.
Capital Storage – Harrisburg: Located in Harrisburg, the facility has a high-quality alarm system and a resident manager. You can pay online and the rental process is simple. 
Conclusion
Discovering Pennsylvania in an RV is an incredible way to experience all the beauty and diversity that this great state has to offer. From the rolling hills of the Poconos to the vibrant city of Philadelphia, there is no shortage of incredible destinations to explore. Whether you're a nature lover, a history buff, or a foodie, Pennsylvania has something for everyone. By traveling in an RV you can do it at your own pace, with the freedom to stay as long as you want in each place and take in all the sights and sounds along the way.