Visit Virginia
Known as the "Old Dominion" state, Virginia is a beautiful state located on the East Coast of the United States. It is home to stunning landscapes, historical landmarks, and charming towns. One of the best ways to explore Virginia is by RV. As you drive through Virginia, you will come across charming small towns, picturesque landscapes, and historic sites.
Those that are history buffs, can visit the birthplace of George Washington, explore the historic Jamestown Settlement, or take a tour of Monticello, home of Thomas Jefferson. 
For nature lovers, Virginia offers some truly amazing landscapes. Shenandoah National Park is a must-visit destination, with its scenic drives, hiking trails, and stunning vistas. The Blue Ridge Parkway is another popular route offering breathtaking views of the Blue Ridge Mountains. Virginia is also home to several state parks which offer opportunities for hiking, fishing, and camping.
The weather depends on the region of the state. Virginia experiences a subtropical climate, with hot and humid summers and cool and mild winters.
Virginia National Parks
Shenandoah National Park: Located in the Blue Ridge Mountains, Shenandoah National Park is known for its scenic drives, hiking trails, and waterfalls. The park covers over 200,000 acres and is home to more than 1,400 plant and animal species. The most popular attraction in the park is the 105-mile Skyline Drive, which offers stunning views of the mountains and valleys below.
Great Falls National Park: Located just outside Washington, D.C., Great Falls National Park is known for its stunning views of the Potomac River as it flows through Mather Gorge. Some of the popular activities in the park include hiking, rock climbing, kayaking, and picnicking. There are several hiking trails that offer different levels of difficulty and stunning views of the falls, the river, and the surrounding forest. The park is also a popular destination for birdwatching and fishing.
Appomattox Court House National Historical Park: This is the place where the Civil War ended. Confederate General Robert E. Lee surrendered to Union General Ulysses S. Grant at the Appomattox National Court House. The park includes the restored village of Appomattox Court House, where the surrender took place, as well as a visitor center with exhibits about the Civil War and the surrender.
Historic Jamestowne National Park: Located in Jamestown, this was the site of the first permanent English settlement in North America. The national park is home to the remains of the original Jamestown settlement, which was founded in 1607 by English colonists. Visitors have a chance to explore the history of the Jamestown settlement and its role in shaping American history. One of the highlights of the park is the Jamestown Church, which was built in the early 1600s and is one of the oldest surviving churches in America.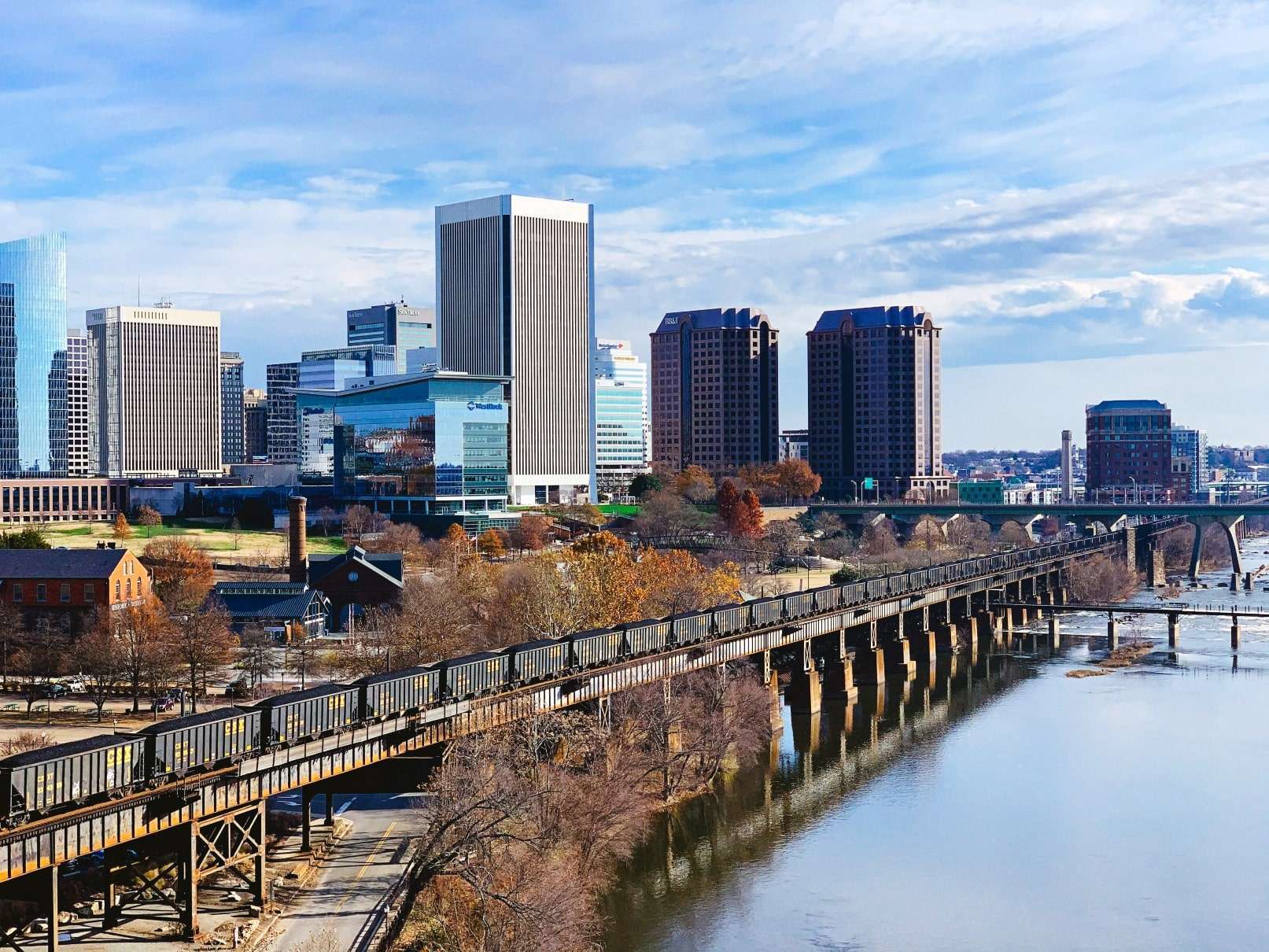 Virginia State Parks
First Landing State Park: Located in Virginia Beach, First Landing State Park is the site where English colonists first landed in 1607. Known for its sandy beaches, hiking trails, and abundant wildlife, the park covers over 2,800 acres and is home to a variety of ecosystems, including dunes, marshes, and forests. Visitors can hike numerous trails, go camping, boating, or swimming.
Grayson Highlands State Park: Located in southwestern Virginia, Grayson Highlands State Park is known for its stunning mountain views, hiking trails, and wild ponies. The park covers over 4,500 acres and is home to the highest peak in Virginia, Mount Rogers. Visitors can enjoy camping, backpacking, horseback riding, hiking trails to waterfalls and scenic overlooks, fishing, and guided canoe tours.
Natural Tunnel State Park: Located in the southwestern part of the state, Natural Tunnel State Park is known for its natural limestone tunnel, which was formed over several millennia and is over 800 feet long and 200 feet high. The park offers history programs, cave tours, campgrounds, cabins, picnicking, a visitors center, a camp store, a gift shop, the Wilderness Road historic area, a swimming pool, and a chairlift to the tunnel floor. 
Hungry Mother State Park: Located in southwestern Virginia, near the town of Marion, the Hungry Mother State Park covers over 2,200 acres and is known for its scenic beauty, hiking trails, and fishing opportunities. The park is named after the legend of Molly Tynes, a woman who, according to legend, was said to have been lost in the wilderness with her child and survived by eating berries and roots. The park is also home to Hungry Mother Lake, which was created by a dam on Hungry Mother Creek.
Virginia Campgrounds
Spacious Skies Shenandoah Valley: Located in Luray, this campground is surrounded by the Blue Ridge Mountains and offers amazing views. In the near proximity, you'll find popular tourist attractions such as Luray Caverns, Skyline Drive, the Shenandoah River, and several Civil War sites. Visitors can enjoy numerous activities such as hiking, driving, tubing, canoeing, and rafting. 
Fort Chiswell RV Park: Located in Max Meadows, this site accommodates any rig, no matter how big it is. The campground offers lush green meadows and a beautiful pond to enjoy, as well as a lot of amenities, such as laundry facilities, a heated swimming pool, free Wi-Fi, cable TV, etc. 
Americamps RV Resort: Located in Ashland, this family-owned campground offers a safe place for any rig, no matter how big they are. Equipped with amenities such as laundry areas, pool areas, modern showers, a fitness center, and others, visitors can enjoy a true Southern experience with incredible service. 
American Heritage RV Park: Located in historical Williamsburg, this campground is a perfect spot for history buffs and adventure seekers. The campground offers many amenities, such as a swimming pool, basketball and volleyball courts, and the world's largest inflatable water slide. They even have a fenced playground for dogs. Visitors say their stay at the campground was very peaceful and quiet.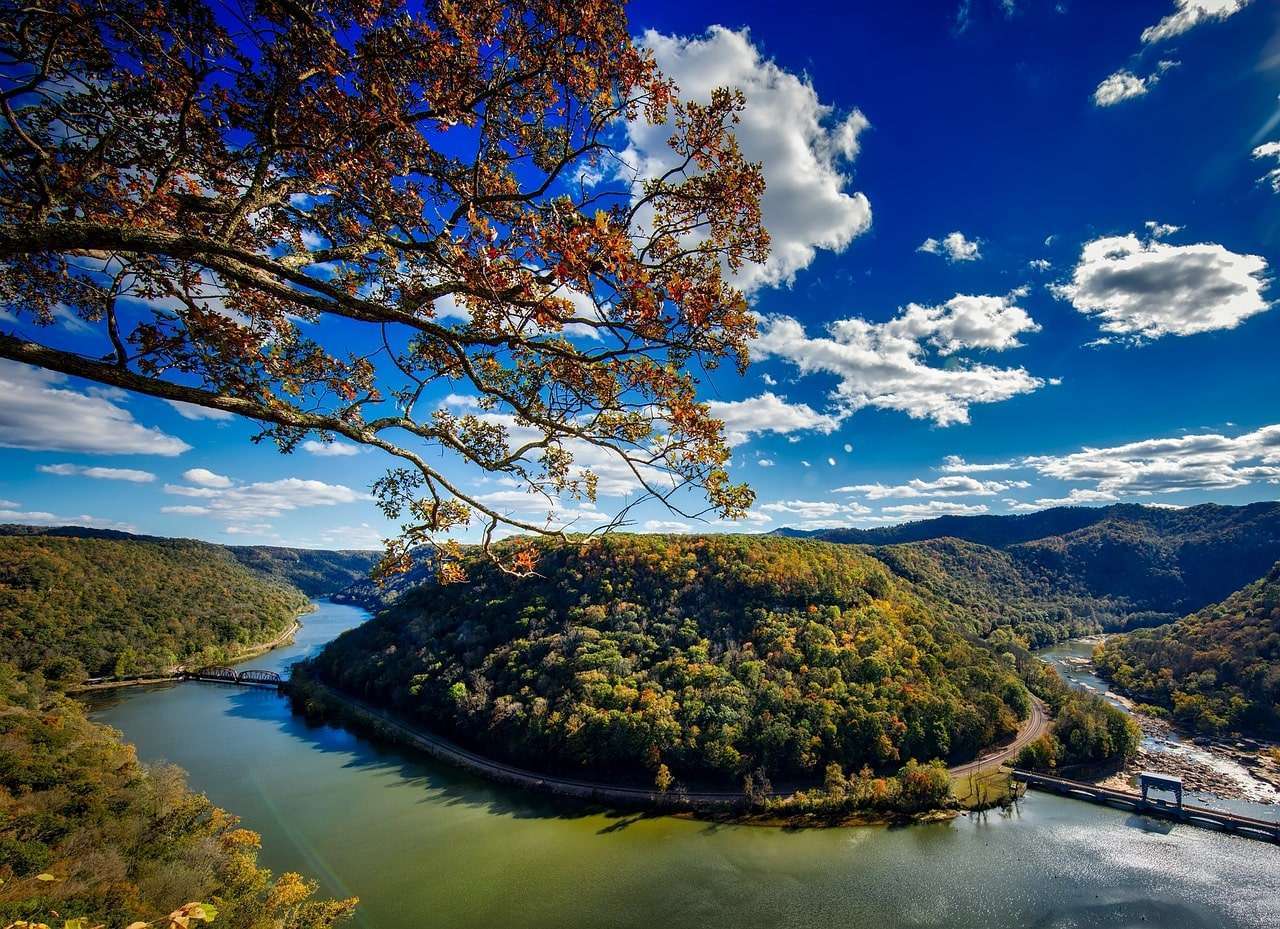 Things to do while you're in your RV Rental in Virginia
Virginia offers many great experiences and attractions for RV travelers. During your RV vacation, don't forget to visit some of them.
Popular Destinations in Virginia
Williamsburg: This historic town t has been beautifully preserved and restored to its colonial-era origins. It is home to Colonial Williamsburg, a living history museum. Visitors can tread the same steps as our Founding Fathers – Patrick Henry, George Washington, John Smith, and more. 
Richmond: The capital of Virginia, Richmond has a rich history and culture. The city is also home to many shopping boutiques, coffee shops, bars, and art galleries. You'll find plenty of historic sites and museums in the city, as well as parks and outdoor activities.
Virginia Beach: Located in the southeastern part of the state, Virginia Beach is one of the most popular beach destinations on the East Coast. Visitors can enjoy miles of white sandy beaches, a warm climate, and a lively boardwalk. The most popular beach is the Oceanfront, which features a three-mile boardwalk lined with restaurants, shops, and attractions. The other two beaches are Chesapeake Bay Beach and Sandbridge Beach, which are more secluded and offer a quieter experience.
Jamestown: Considered to be one of the most important archaeological sites in the United States, Jamestown was the first permanent English settlement in North America. Today, Jamestown is a popular tourist destination and features several attractions that offer a glimpse into colonial life. These attractions include the Jamestown Settlement, a living history museum that recreates life in colonial Virginia, and the Historic Jamestowne, an archaeological site that includes the remains of the original settlement.
Top Attractions and Activities in Virginia
Colonial Williamsburg: This living history museum offers visitors the chance to experience life in colonial Virginia and learn about its history. The original 18th-century buildings are either still standing or have been faithfully reproduced on their original foundations. Visitors can see where Patrick Henry gave his stirring speech, walk the same streets as Thomas Jefferson and eat where George Washington ate his dinner. 
Maymont: Located in Richmond, this historic estate has become a major tourist attraction. The estate includes a 33-room mansion, gardens, and a wildlife exhibit. On the site, you'll find Italian, Japanese, and Victorian gardens, as well as a rose garden and arboretum. Maymont's wildlife exhibit features a variety of animals, including black bears, bald eagles, and bison. Visitors can also take a guided tour of the mansion and learn about the Dooley family and their life at Maymont.
Luray Caverns: Located in the Shenandoah Valley, Luray Caverns is an underground system of caves featuring magnificent limestone crystals. The caverns also feature a large underground lake and an organ that was built to take advantage of the caverns' unique acoustics. Visitors can take a guided tour of the caverns and learn about their history and geology.
Natural Bridge of Virginia: This natural wonder is one of the most famous landmarks in the state. One of America's oldest tourist attractions, the Natural Bridge of Virginia was formed by the collapse of a cavern through which the Cedar Creek flowed. The Natural Bridge is made of solid rock and spans 90 feet across Cedar Creek. It is composed of limestone and is estimated to be between 240 and 500 million years old. It was an important landmark in the region for centuries and was even owned by Thomas Jefferson at one point. It has been visited by many famous people, including George Washington, who allegedly carved his initials into the rock.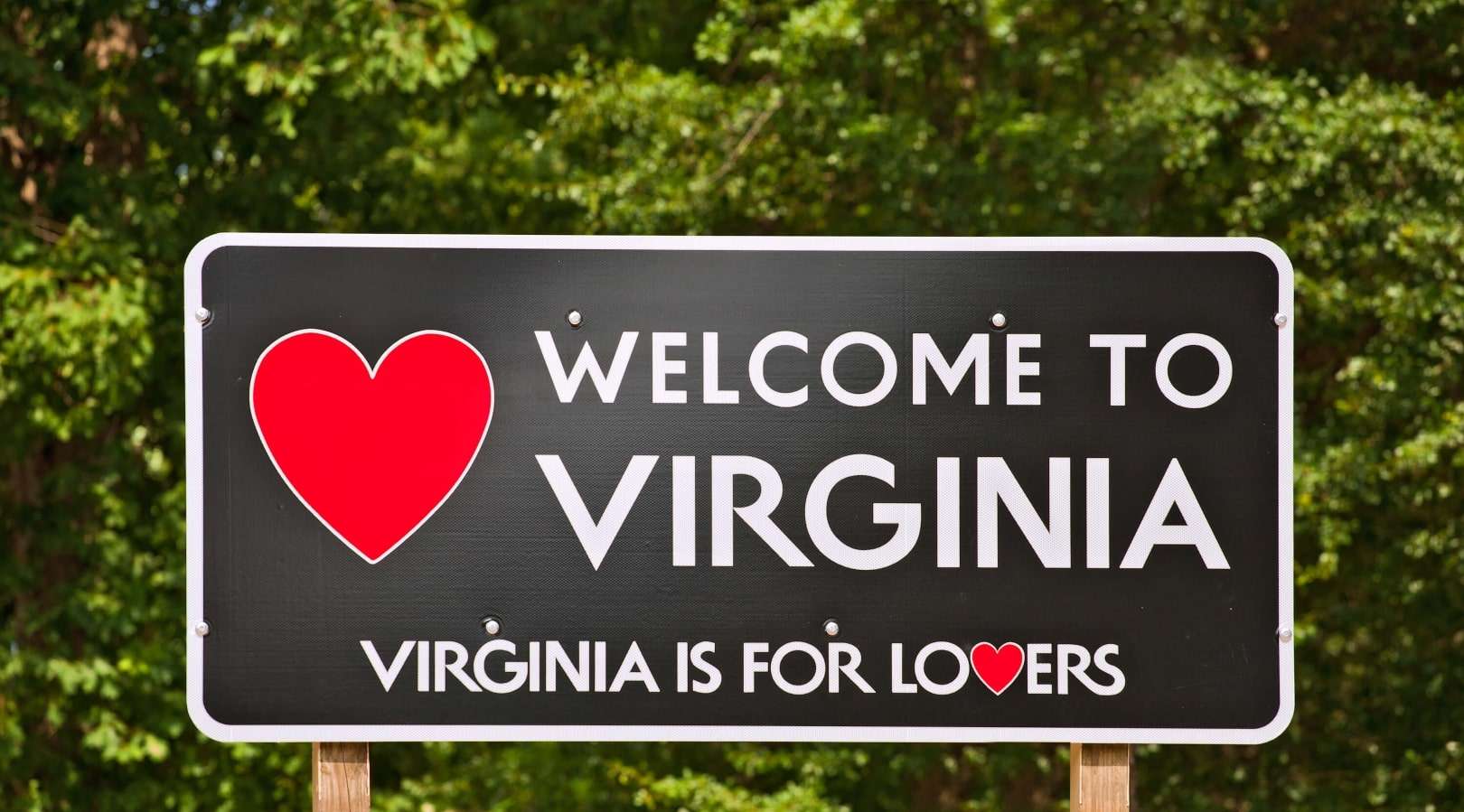 RV Dump Stations in Virginia
McGeorge's Rolling Hills RV: The site offers a dump station for a small fee, and guests can also use non-potable rinse water. When the temperatures drop below zero, water is not available.
Pocahontas State Park: The dump station is available for a small fee, and guests also have access to water. The site is open from February to November.
KOA – Virginia Beach KOA Campground: The dump station is free for registered guests, while other guests have to pay a small fee. The facility is open year-round, and it also offers potable and rinsed water.
Bull Run Regional Park: The site charges a small fee for the use of a dump station. The facility is open year-round and offers potable water.
Storage RV Rentals Virginia
Public Storage: Offering open and covered spaces for big rigs in Richmond, this facility is fully fenced and gated. They offer short-term month-to-month leasing. Guests can access their vehicles at any time, via electronic keypad access.
Morningstar Storage: Offering storage for RVs of all sizes, this facility is near Interstate 95 and within walking distance of the bus stop at Main Street Station. The facility offers strong security, dump stations, and water hookups.
Simply Storage: Located in Virginia Beach, this facility boasts superb customer service. It is close to Pacific Avenue, which runs along the city's sandy beaches. The site is secured via locked gates, digital access entry, and safety fencing.
Fairfield Self Storage: Located near Fairfield Shopping Center in Virginia Beach, the facility is securely gated and fenced. The site has friendly and helpful staff and offers clean RV storage spaces near waterways and other tourist attractions.
Conclusion
Discovering Virginia in an RV is a fantastic way to discover all that this beautiful state has to offer. From charming towns and historic sites to stunning natural wonders and outdoor activities, Virginia has something for everyone. Whether you're looking for a relaxing trip or an adventure, traveling in an RV allows you to follow your own pace and explore the state's hidden gems.