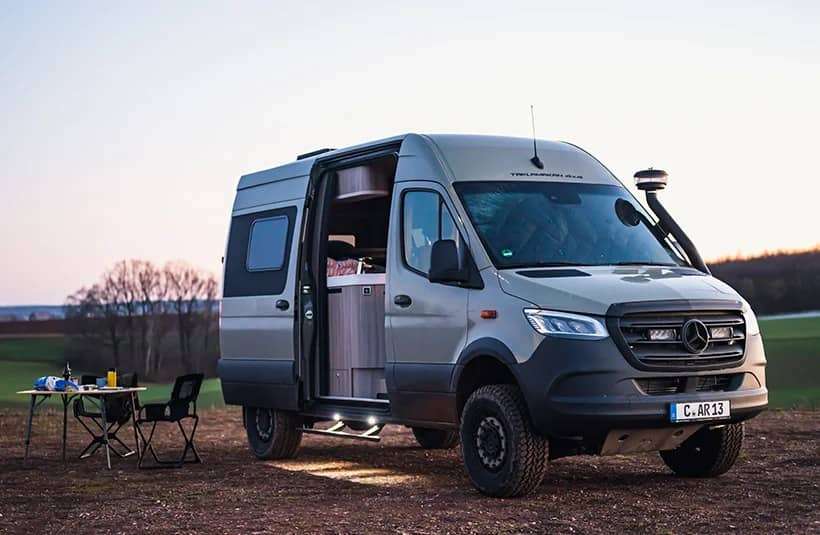 Caleche Customs Brings The Innova Roadtrip To The US Market
Caleche Customs' partnership with Netherlands-based Innova is bringing the luxurious and innovative Innova Roadtrip — a premium camper built exclusively on the Mercedes-Benz Sprinter L2H2 base — to the US market.
In a remarkable development for avid RVers and adventure enthusiasts across the United States, Caleche Customs, a well-established Nevada-based company renowned for its portfolio of high-quality vans and RVs, has introduced a game-changing addition to its collection. Embracing the spirit of innovation and luxury, Caleche Customs is now set to unveil the all-new Innova Roadtrip on American soil, marking an exciting partnership with the Netherlands-based manufacturer, Innova.
The Innova Roadtrip, a veritable masterpiece inspired by the boundless allure of the sea, initially made waves in the European market. This luxurious camper van exudes elegance with its uniquely rounded floor plan and yacht-deck-style flooring.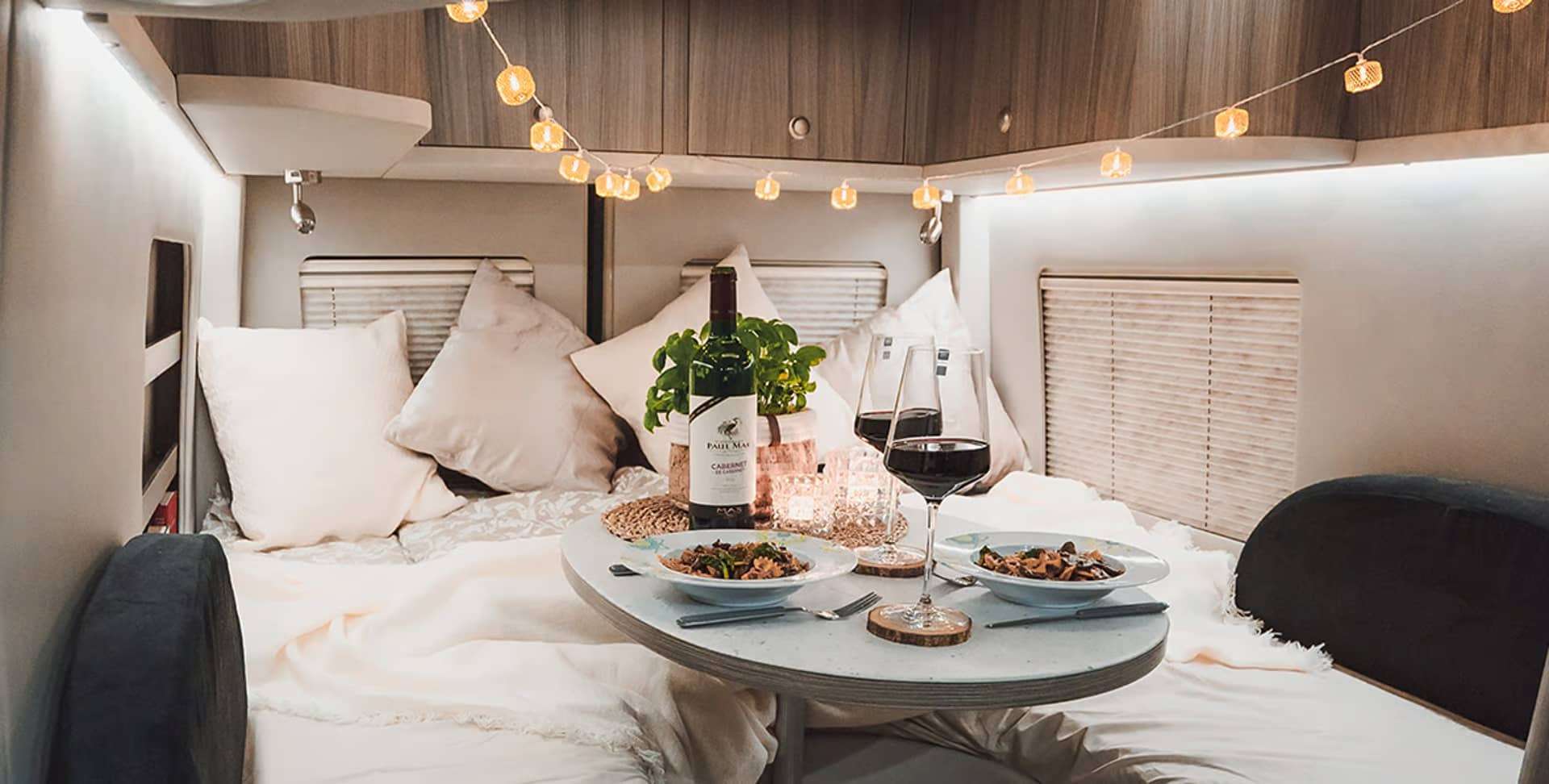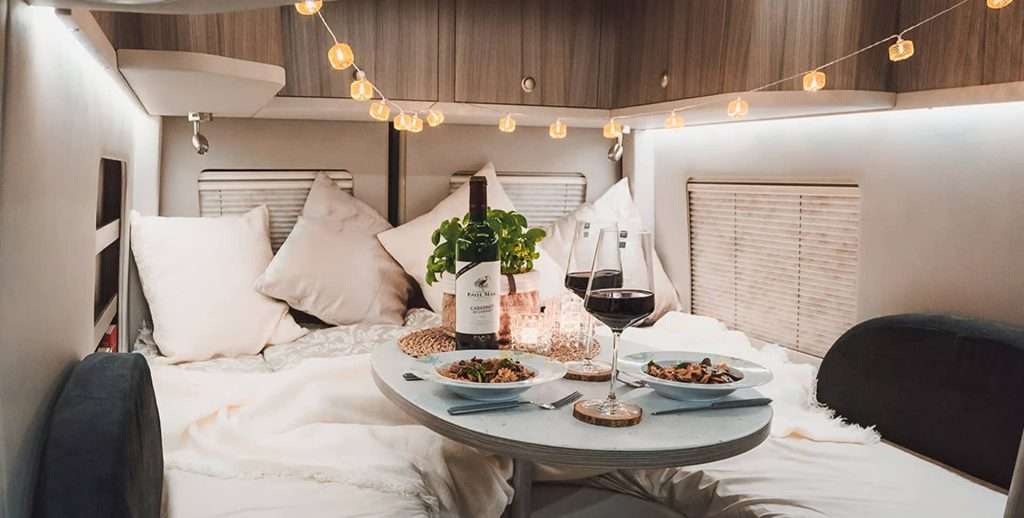 "We are delighted to introduce the Innova Roadtrip, a remarkable addition to our portfolio of luxuricampers. With its exceptional design, comfort, and safety features, the Innova Roadtrip represents the epitome of premium travel experiences. We invite adventure enthusiasts and travel aficionados to embark on a journey of indulgence and discovery with this extraordinary camper."
—Caleche Customs
Constructed on the robust foundation of the Mercedes-Benz Sprinter L2H2 base, this premium camper promises to redefine the American road trip experience. Here's a quick refresher on the Innova Roadtrip's features if you haven't been keeping up with the European RV industry like I have.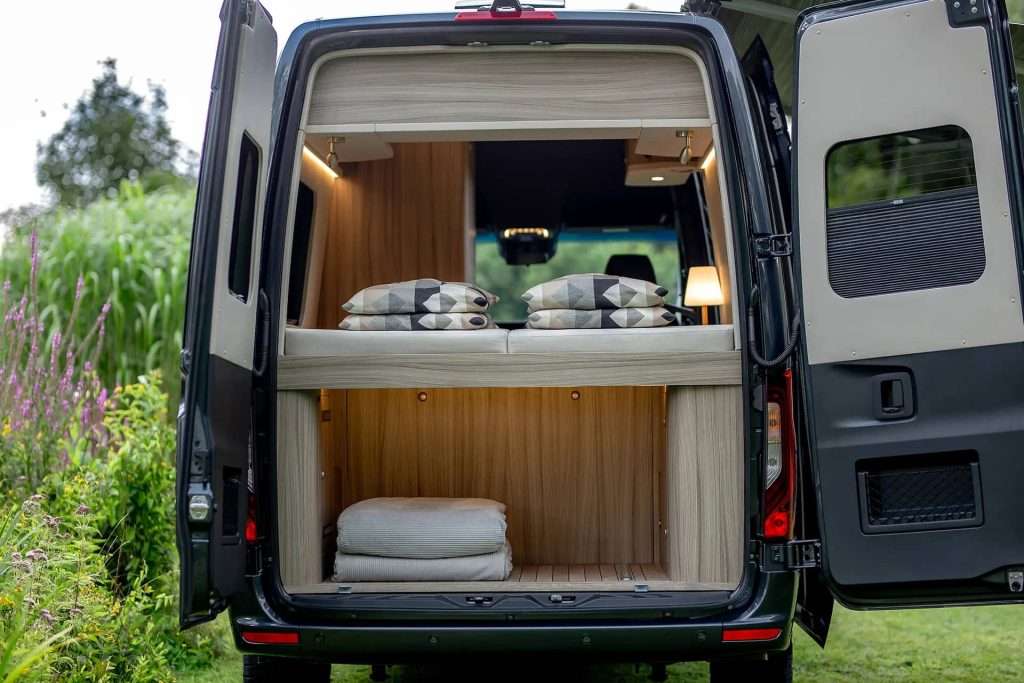 Taking A Closer Look At The Innova Roadtrip
The Innova Roadtrip 595L — a standout at many of the recent European camper shows I've been to — always ends up captivating audiences with its distinctive emphasis on rounded furnishings and softened edges. Largely because it is a refreshing departure from the industry's conventional squared-up corners and straight lines.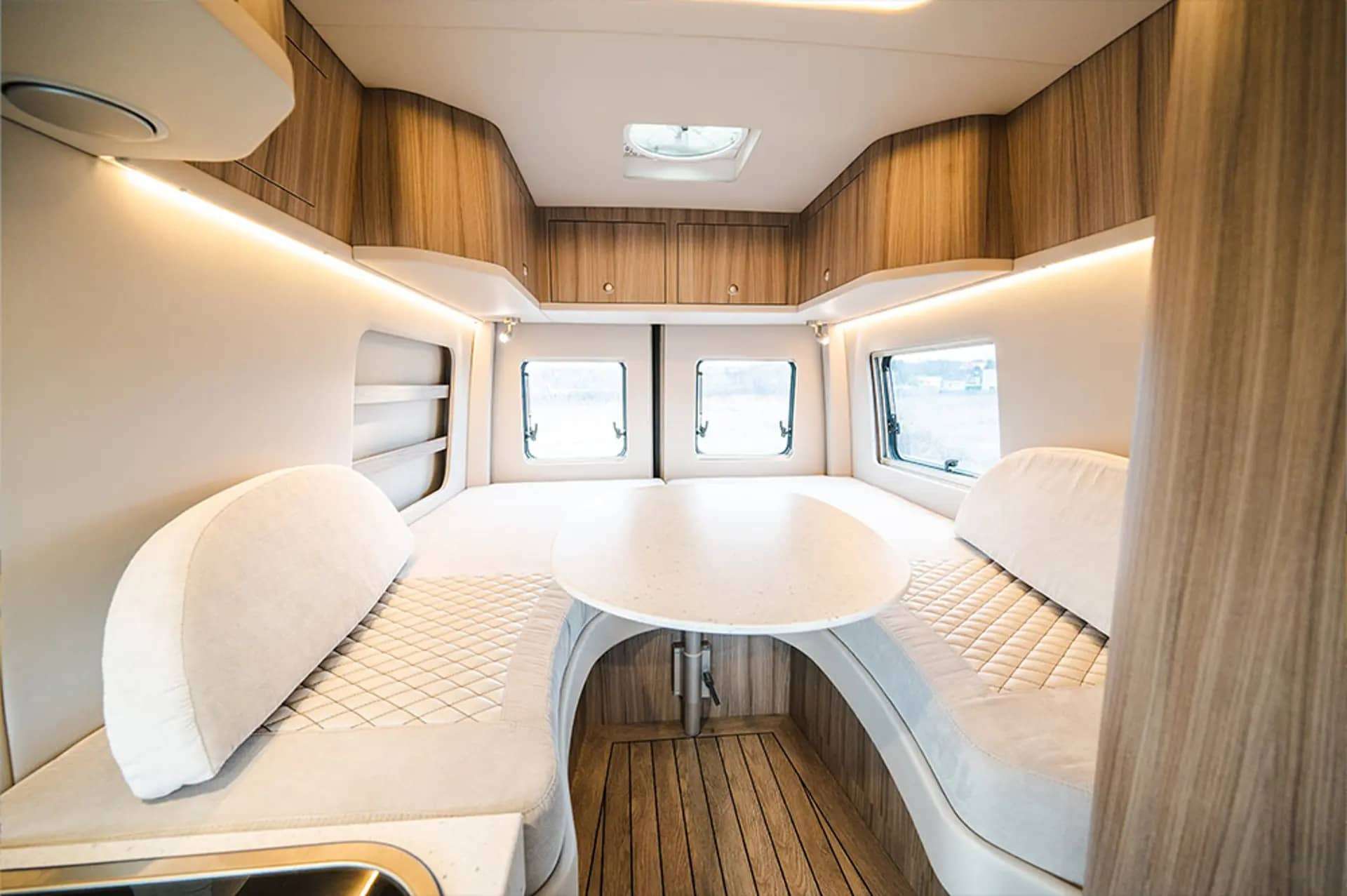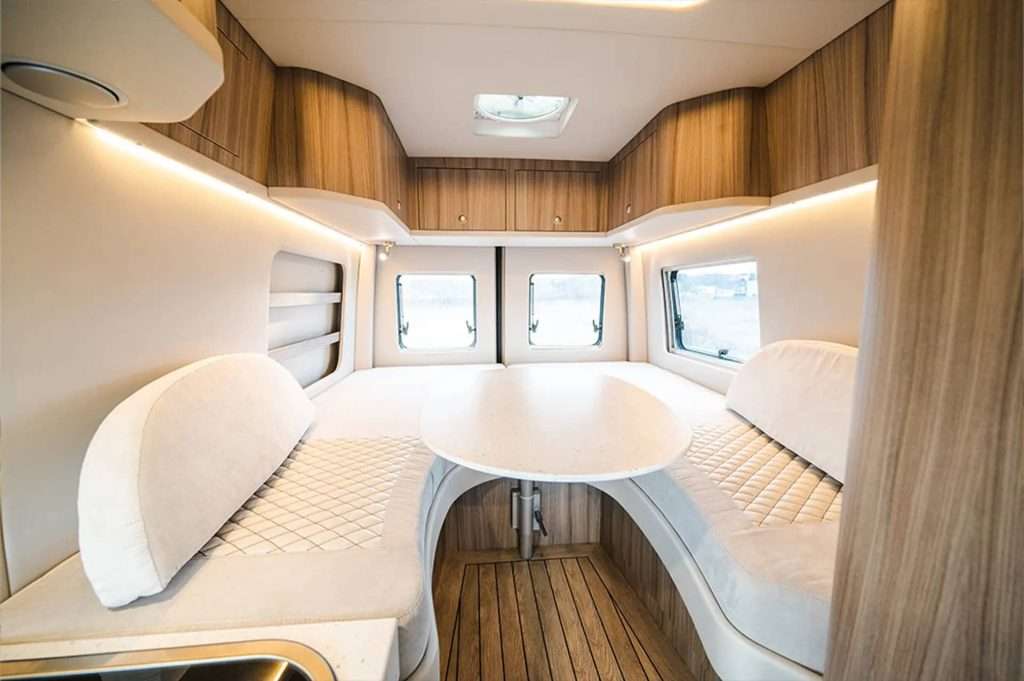 For instance, the rear lounge layout of the Innova Roadtrip showcases a rounded U-shaped sofa encircling an oval table, which can drop down to fill it out and complete the Froli-sprung double bed with cold-foam mattress. The kitchen block boasts a three-burner Thetford stove, an 80-L fridge, and a sink, while the wet bathroom on the driver's side offers campers a convenient shower, sink, and Dometic chemical toilet.
Beneath its elegant exterior, the Innova Roadtrip is equipped with a Victron electrical system featuring a 110-Ah AGM battery (with an available lithium upgrade), a battery monitor, and a retractable pop-out power strip for added convenience. Adventurers can also opt for a Victron solar package and a 1,600-W inverter, ensuring they're always powered up. Additionally, with its 86-L fresh water and 96-L waste water tanks, the Innova Roadtrip is definitely ready for extended journeys.
Built atop the reliable Mercedes-Benz Sprinter 144 platform with rear-wheel drive (or optional all-wheel drive), the Innova Roadtrip 595L is being offered at a starting price of $199,000. It also comes with an array of customizable options, including a Fiamma awning, Webasto heater, outdoor shower, and a waterless toilet, making it an enticing choice for those seeking both style and functionality in their camper experience.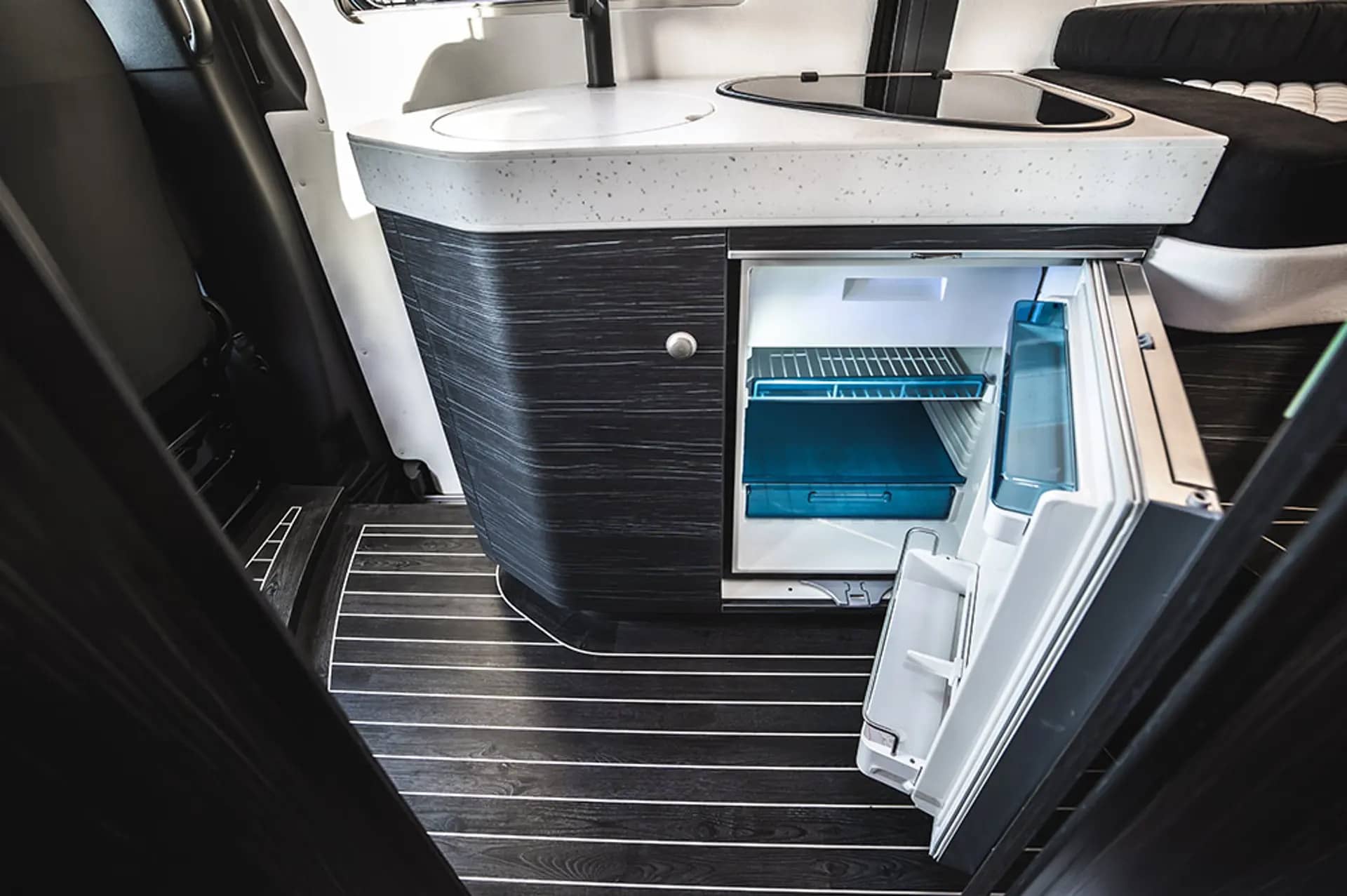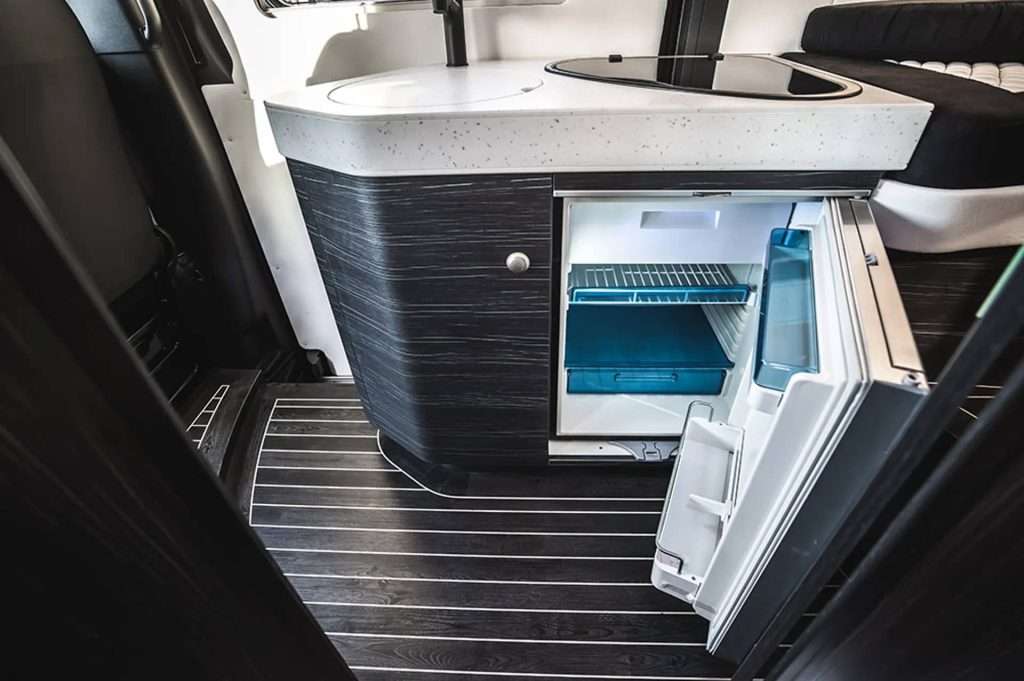 Here is a breakdown of some of the key features of the Innova Roadtrip:
Exclusive yacht-like interior with rounded edge finishing.

VICTRON AGM battery 110 AH

EVOLINE 230V multi-socket (3) USB

86-liter fresh water tank and 

96-liter waste water tank

Wet room with toilet and sink

SHURFLO pressure pump

MICROI HEKI 28×28 skylight in the wet room

Longitudinal beds with Froli Star suspension

Multifunctional dining and workspace

DOMETIC 80L fridge with freezer

Composite kitchen counter and stainless steel sink

Thetford hob with three gas burners and electric ignition

Interior LED lighting with touch spots, reading lamps with USB sockets, and integrated dimmable LED dome

Diesel air heater, with multi-control operation, thermostat, and digital display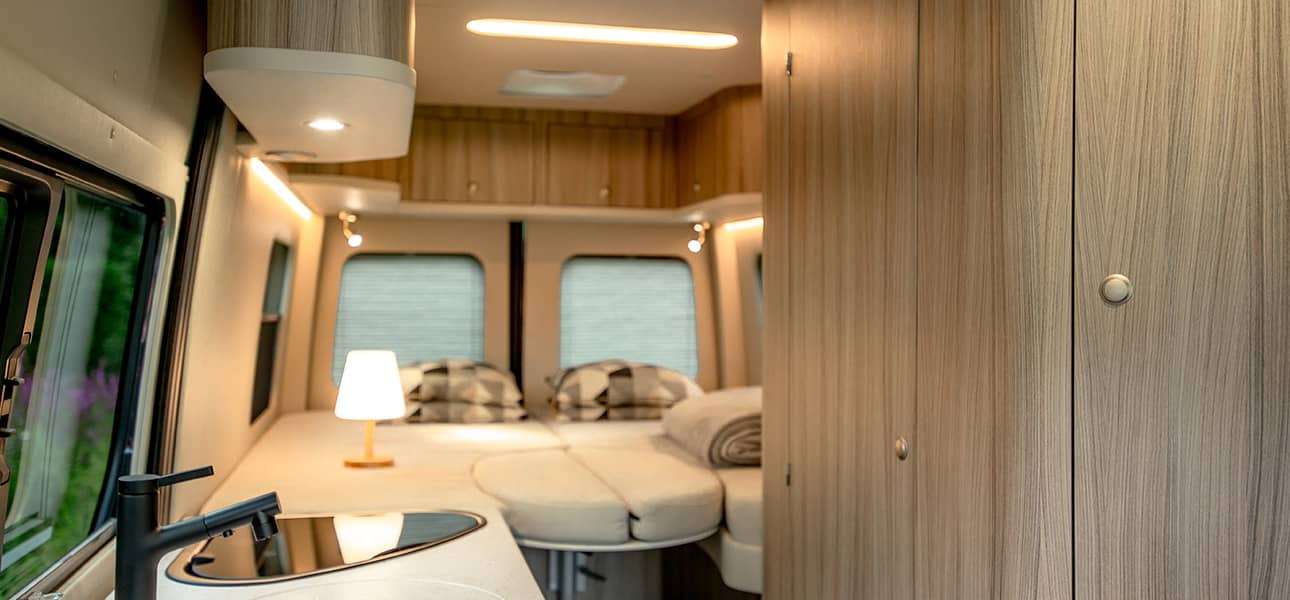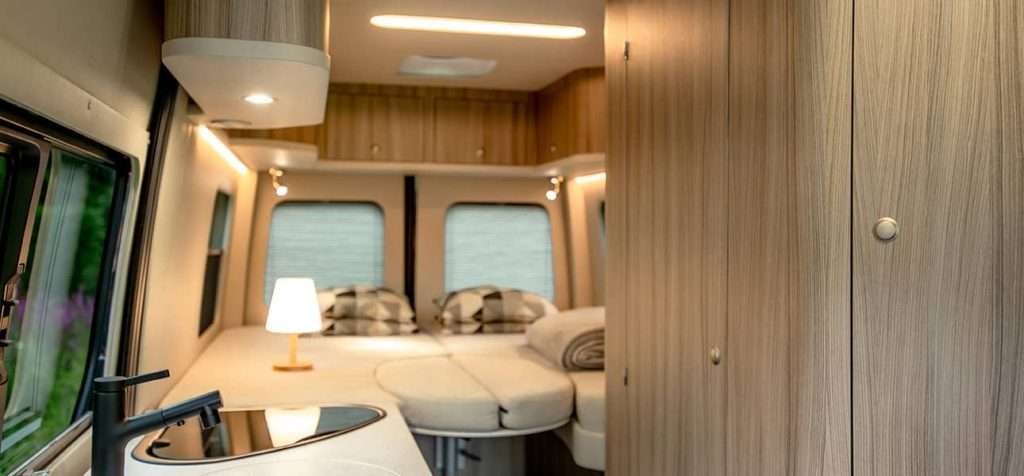 About Innova
Founded in 1985, Innova emerged from a profound passion for yacht and motorhome craftsmanship. Their journey began with an unwavering commitment to traditional craftsmanship, sparking the development of high-quality vehicles and yachts that would redefine the industry.
Over three decades of experience have shaped Innova into an industry leader, boasting a team of seasoned specialists that are armed with a wealth of knowledge. With a steadfast dedication to innovation and specialization, Innova has evolved to create truly unique motorhomes.
Setting itself apart from conventional assembly-line production, Innova prides itself on meticulous attention to detail. Every aspect of their vehicles undergoes careful consideration and craftsmanship, ensuring each product reflects their commitment to excellence. Furthermore, Innova rigorously tests all materials for quality and safety, with an unwavering focus on customer satisfaction as the ultimate goal.
Innova's legacy is built on a foundation of craftsmanship, experience, and a relentless pursuit of innovation, setting it apart as a distinguished player in the yacht and motorhome industry.