Visit Connecticut
Great Outdoor RV Activities in Connecticut
When looking for great outdoor RV destinations, never underestimate Connecticut because of its small size. Despite that, it offers visitors a wide array of views and goals. The blend makes one enjoy various experiences without having to visit several places.
For instance, the American state has various landscapes across its area. On its northwest side, the area has rolling mountains and hills, and on the southeast side, Connecticut, has beaches.
Besides, the area has numerous RV parks and campgrounds to ensure ample comfort throughout your stay. You can indulge in activities such as fishing for fun. It would be best if you also were on the lookout for events that are quite common in the state.
The common events are state fairs and NASCAR racing. Its popular RV destinations and parks at your disposal mean one thing.
You are about to have a great time in Connecticut so start planning. In the meantime, check them out!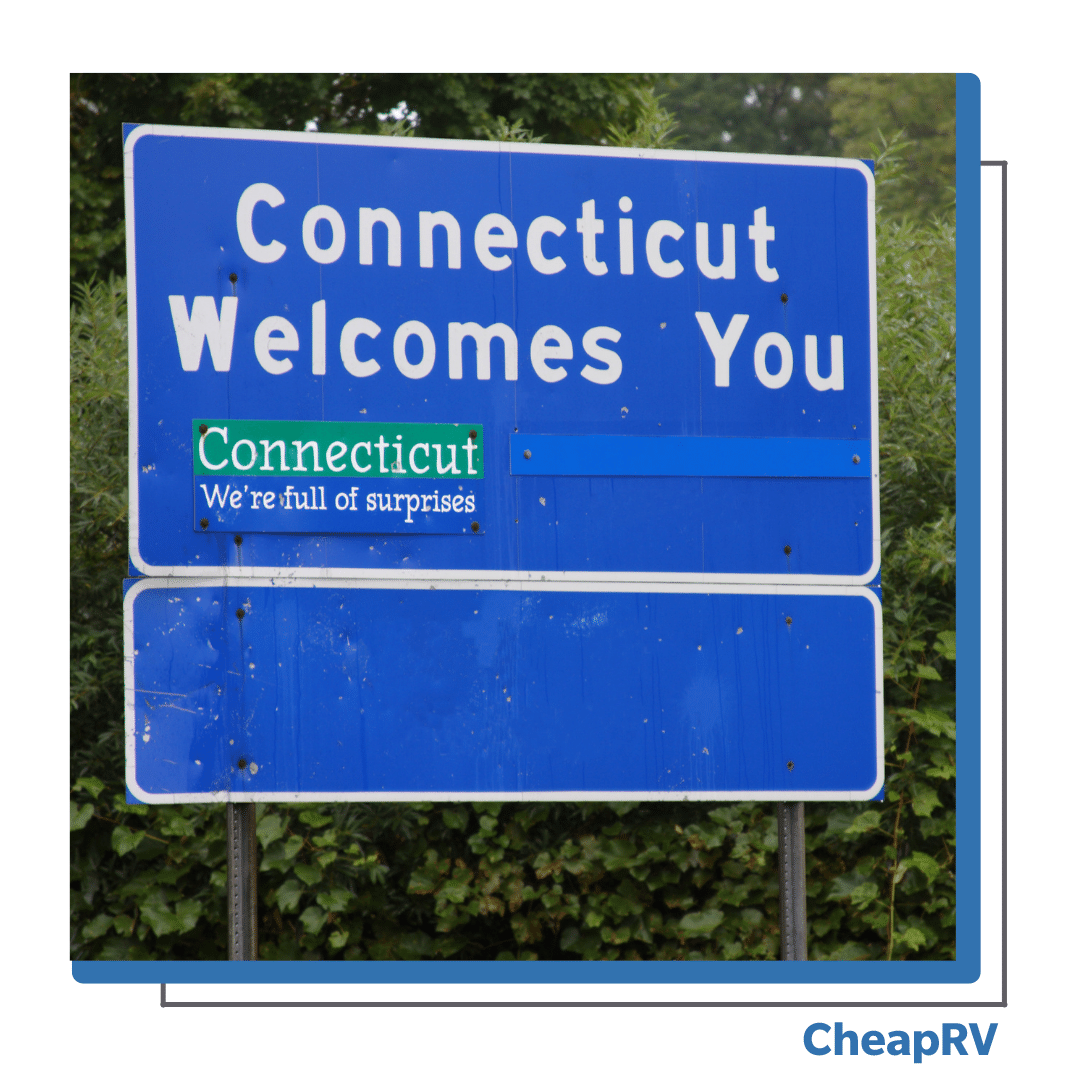 Popular RV Destinations in Connecticut
When planning on places to visit when in Connecticut, consider these popular RV destinations for an amazing experience; 
Lake Compounce
It is a destination that works regardless of a solo or group trip. It is old-fashioned yet fun to be in, thus great for your vacation. As a matter of fact, it is also suitable for kids hence a perfect option for a family vacation.
It is the oldest amusement park in the United States that runs non-stop. Its doors were opened in 1846 and haven't been closed since. That doesn't come as a surprise, given the fun people find in Lake Compounce.
For instance, the place houses water rides, roller coasters, kiddie rides, and shoes. Some notable features are the old wooden Wildcat Coaster and the new one, Phobia Phear Coaster, which has a speed of 65 miles every hour. The list cannot be complete without the antique Carousel and the Ferris wheel.
The Bear Creek Campground is within the area to make the stay enjoyable. It has RV sites with ample parking and full hookups.
Mark Twain House and Museum
It is the home to a famous American writer, Mark Twain, who was officially known as Samuel Langhorne Clemens. The humorist has authored several books, including The Adventures of Tom Sawyer and the Adventures of Huckleberry Finn.
It was his home between 1874 and 1891. Over the years, it has become a museum suitable for learning about the writer's legacy and life. Over the weekend, any aspiring novelist or writer can pop in for classes and workshops.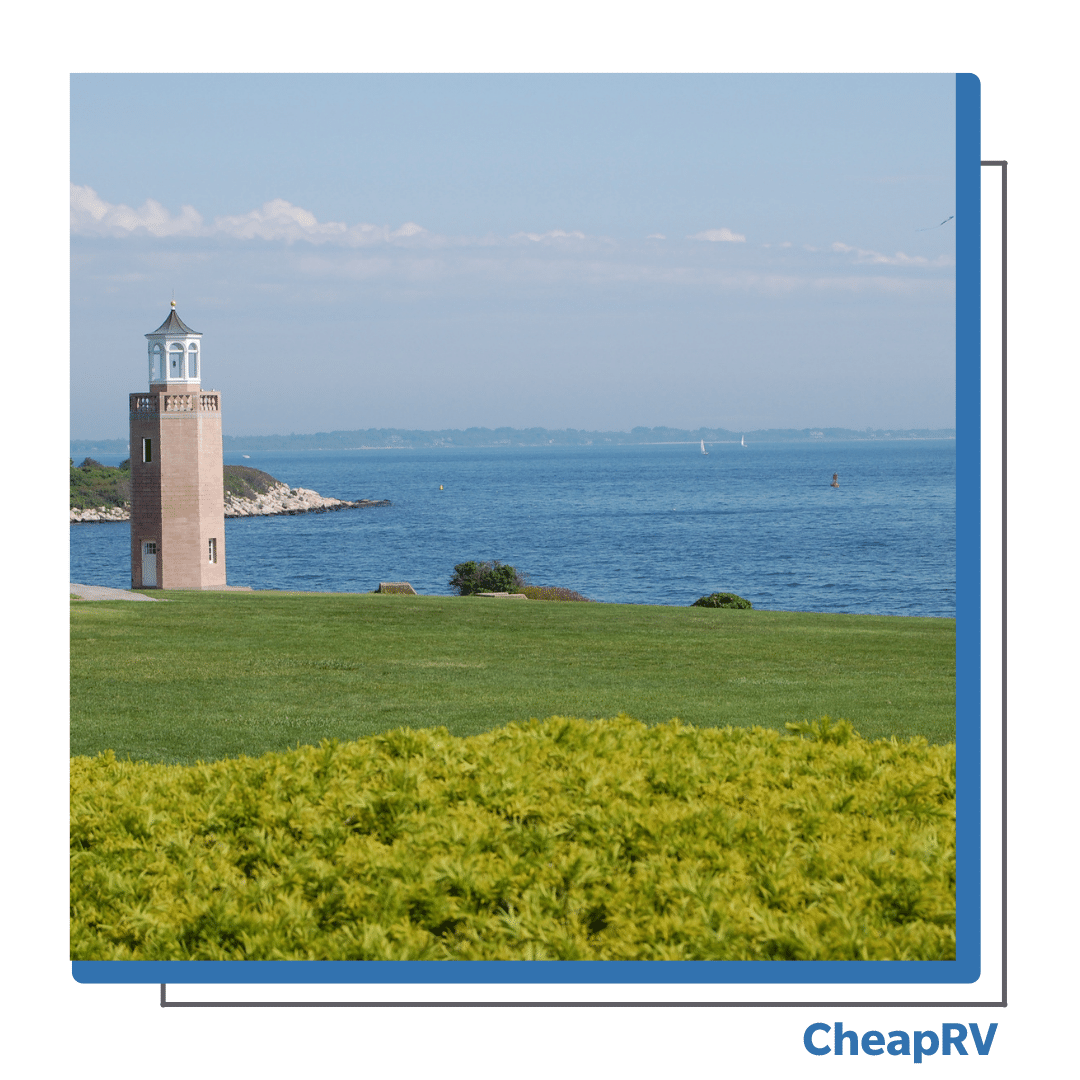 Yale
It is a university that has existed for 300 years hence a hub of history. While there, ensure that you visit the Beinecke Rare Book, Manuscript Library, and the Gothic Sterling Memorial Library. That's where historical information, especially the oldest texts are kept.
There is also the Cushing Brain Collection in John Hay Whitney Medical Library. The human brain specimens illustrate the history of neurological medicine.
RV Parks in Connecticut
Some of the best RV Parks in Connecticut include the following;
Hammonasset Beach State Park
It is among the best campgrounds around the beach. It has over 500 campsites, and 50 of them have electric hookups. Their amenities include dumping stations, water, dishwashing areas, and bathrooms.
Since the Meigs Point Nature Center isn't far, try to visit it. You will experience the touch tank, various nature walks, and its interactive programs. The campground also has a big share of outdoor RV parks in Connecticut.
Some include walking along the boardwalk, collecting seashells, and swimming. Its many trails also promote easy and fun biking and hiking. However, it is only open between Memorial Day and the beginning of October.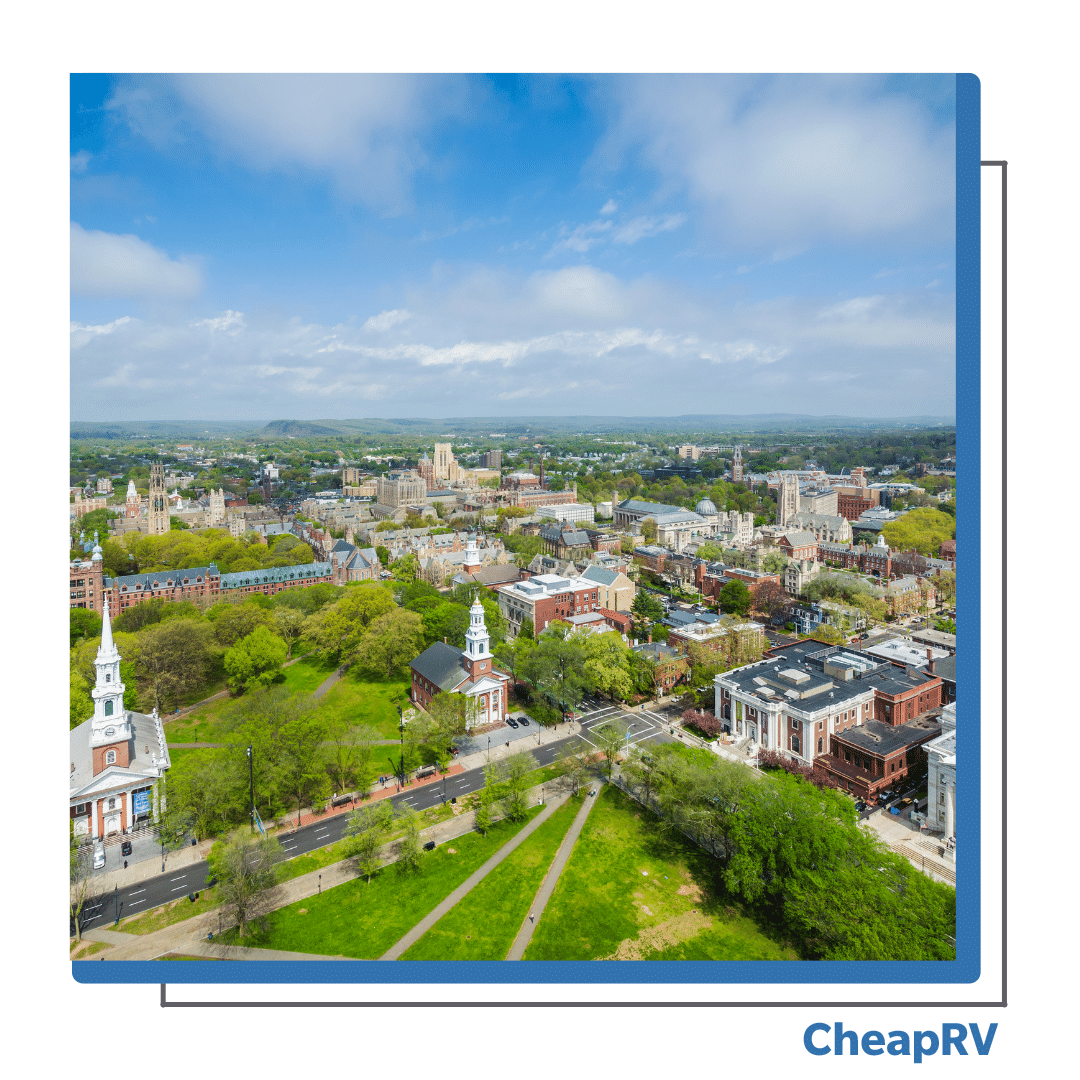 Macedonia Brook State Park
Does your happiness often emanate from the view of cliffs, forests, rivers, and streams? If so, the Macedonia Brook State Park is an ideal campground for your ideal outdoor RV activities in Connecticut.
The vast land extends up to 2300 acres, which is ample for extensive exploration. Its elevation also gives you a great view of various intriguing sites such as Taconic mountain ranges, Cobble Mountain, and the Catskills of New York State.
It is open for camping between April and September, and 22 out of 51 campsites accommodate RVs and trailers. The amenities include toilets, sewage hookups, fire pits, grills, and picnic tables.
Kettletown State Park
It is on the southwestern side of this state. Campers can take advantage of its over 60 campsites. They are not far from Lake Zoar and the beach along it. Their amenities include restrooms, water, and a dump station. Unfortunately, they lack hookups.
The outdoor RV activities to do will depend on the season. In summer, you can indulge in swimming, fishing, and hiking. On the other hand, winter outdoor activities include cross-country skiing and snowshoeing. You can also consider visiting New Haven, just 45 minutes away.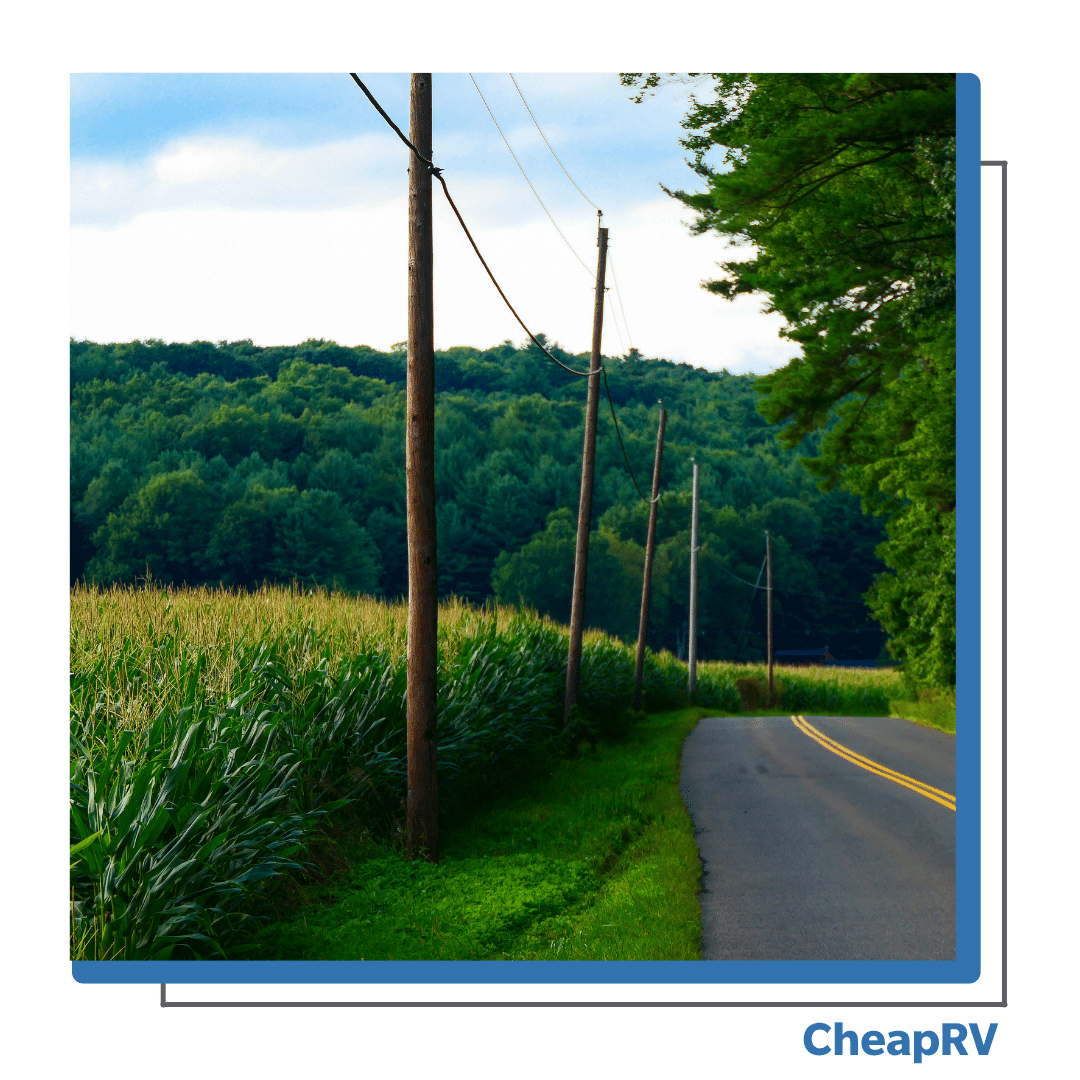 Unique Things To Do In Connecticut
Once you are in Connecticut, ensure that you do these unique things;
Visit the PEZ Visitor Center
The PEZ candy is one of my most favorite candies and if you are one of its many fans, visit the PEZ Visitor Centre. It is where all the tiny PEZ candies and their dispensers are made. The factory is in Orange, Connecticut.
A tour of this place will help you understand how the manufacturer makes the two. You can also refresh your mind with the PEZ trivia game. Don't forget to take a photo next to the PEZ dispenser, that's about 14 feet tall.
Going to the Dinosaur State Park and Arboretum
It is also good for historians since it is home to large dinosaur footprints. Their discovery back in 1966 and the fact that they still exist up to date is intriguing. Besides viewing the footprints, you will also learn a lot about dinosaurs.
Taking a meal at Louis Lunch
It is not as simple as it seems because the lunch joint is known as the hamburger birthplace. It has been serving meat patties since 1898. Its focus is usually meat, so don't expect french fries and ketchup.
On the contrary, expect simple burgers on white toast with tomato, onion, and cheese. Other meals on its menu include a homemade pie, chips, and potato salad, and that's just it. You will love your meal at Louis Lunch regardless of what you order.