Visit Idaho
Great Outdoor RV Activities in Idaho
What comes to your mind after someone mentions Idaho? If this American state doesn't cross your mind when you think about destinations for great outdoor RV activities, this article is a must-read. A vast wilderness, clear rivers, and breathtaking mountainous landscapes characterize it.
Under such circumstances, Idaho's list of great outdoor RV activities is long. You have to choose the best RV destinations and parks in the state. Do you know what to put on your travel bucket list as you visit this place?
If that's not the case, here's a breakthrough as the piece discusses all that. Besides popular RV destinations and parks in Idaho, you will also learn some unique things to do while there. Read on!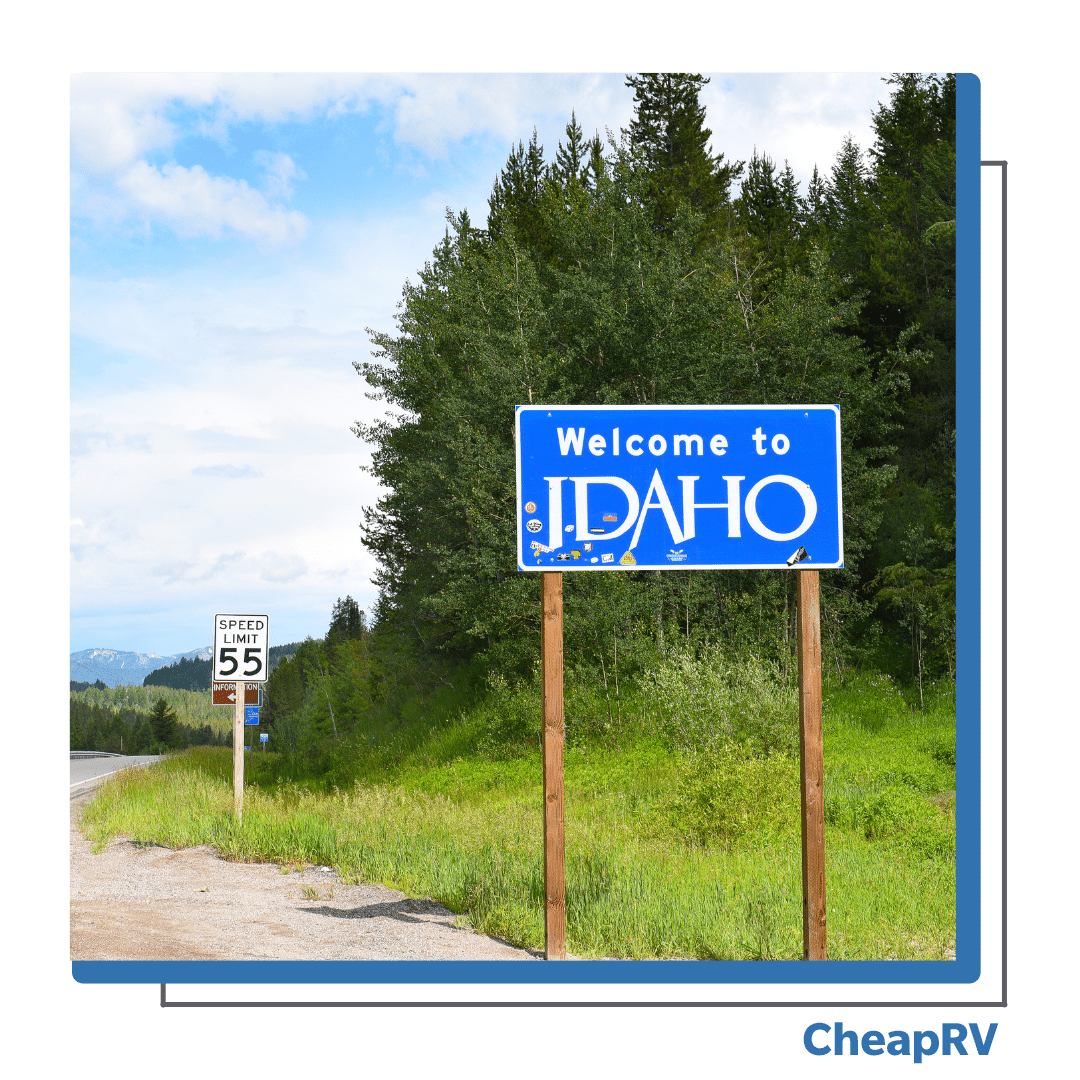 Popular RV Destinations in Idaho
Some of the popular RV destinations in Idaho include the following;
Snake River Birds of Prey
There are quite many nesting raptors in North America. Congress established this National Conservation Area 25 years ago to protect this region. The huge number comprises osprey, great-horned owls, red-tailed hawks, peregrine falcons, prairie falcons, and golden eagles.
Other birds include the California quail and the blue heron. Visit the place between March and June for the perfect bird-watching experience. Ensure you pass through the Visitor Centre to better understand the area for easy navigation. Visit in May or June to see chicks.
Sun Valley
It supports various outdoor RV activities in Idaho depending on the season you visit the place. For instance, if you visit during winter, you will enjoy skiing at Sun Valley. A vast area amounts to over 2000 acres with two mountains, Dollar and Bald, within the area. Adventure Trails are exciting-themed runs that your kids can enjoy. Expect 30 acres of boarding terrain and glade skiing.
On the other hand, visiting Sun Valley during winter allows you to engage in biking, running, hiking, and golf. Lastly, recuperate and relax at The Spa during your stay.
The Scenic Byways
There are several byways, one of which is the Salmon River Scenic Byway, 162 miles. It touches several places, including Stanley, Salmon-Challis National Forest, Salmon River, and the Montana state line. Clark and Lewis followed this route 2 centuries ago. Intriguing spots include the Continental Divide National Scenic Trail, ghost towns, natural hot springs, the Lake of the Yankee Fork Interpretive Center, salmon spawning beds, and the Sacajawea Interpretive Center.
Next is the Sawtooth Scenic Byway, which touches several mountain towns, including Sun Valley, Ketchum, and Hailey. The Sawtooth National Recreation Area and Redfish Lake are notable along the way. Expect tons of trails, lakes, vistas, and lakes.
Equally important, consider the Mesa Falls Scenic Byway that traverses the Targhee National Forest. You will also come across Messa Falls, Island Park, and Harriman State park.
Craters of the Moon National Monument and Preserve
These amazing sites were a result of volcanic eruptions many years ago. The area has a Visitor Centre that teaches you as much as possible about the area and the eruptions many centuries ago.
Given the surface and temperatures, one would assume that the area can't support life. Interestingly, wildflowers blooming in this area make it a perfect destination for nature lovers.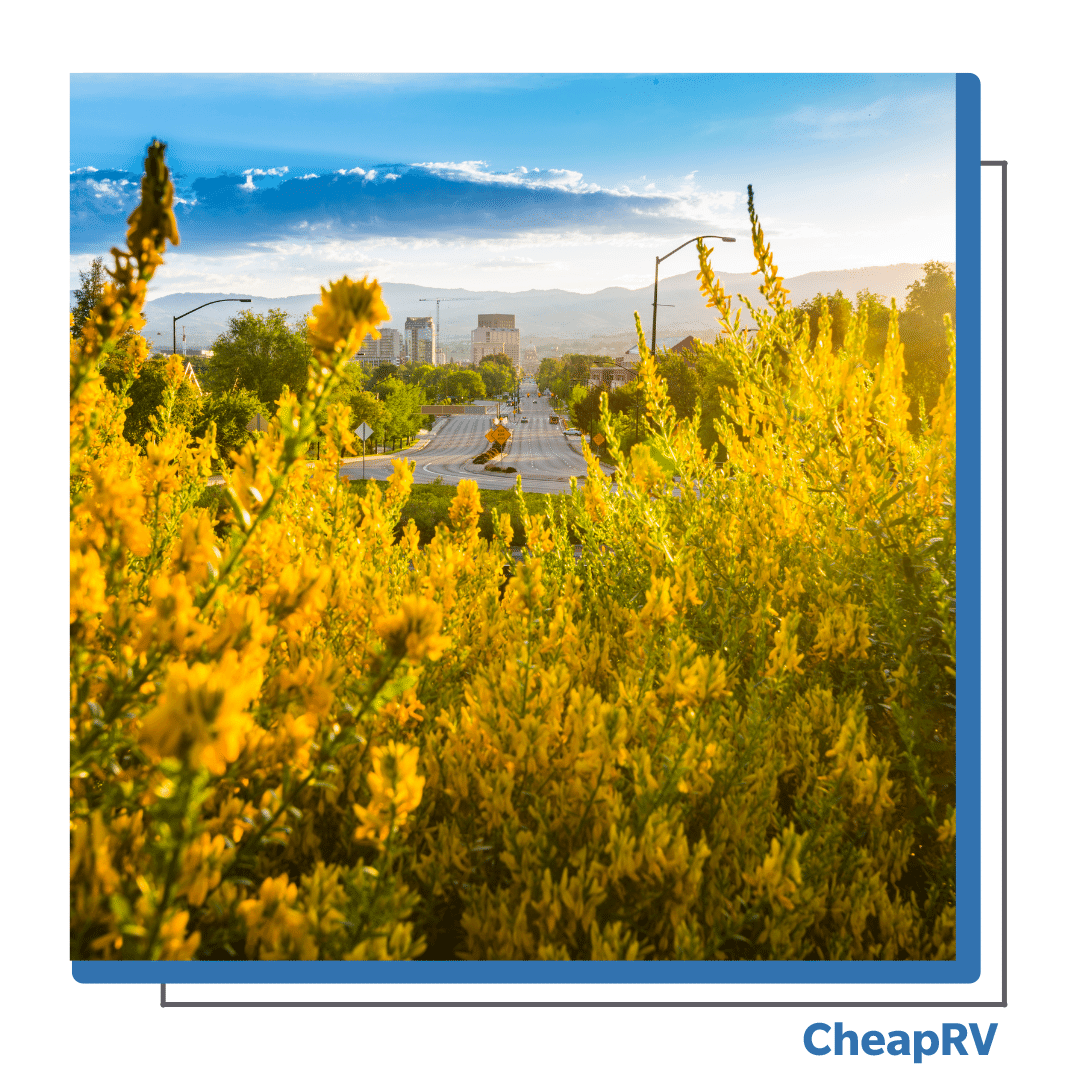 RV Parks in Idaho
Some great RV parts in Idaho include the following
Ponderosa State Park
If you are considering incredible RV camping, consider Ponderosa State Park since it is quite popular. Reserve a spot before camping. It has various recreational activities to ensure that you visit this place often due to much fun.
For instance, it is home to a peninsula stretching 1000 miles up to Payette lake. There is also the ponderosa pine that's 150 feet tall. You also get to see the beautiful scenery thanks to the various trails. Equally important, people enjoy a great lake view from the osprey point.
Farragut State Park
It is also ideal for RV camping with more than 200 campsites. It covers a wide area of 4,000 acres hence ample area for exploration. No wonder visitors have myriad outdoor RV activities to enjoy.
These recreational activities include horseback riding, archery, disk golf, biking, and hiking. You can also opt for water sports, including fishing and boating. It is a short distance from the Silverwood theme park for optimal adventure. Originally, the state park was a naval training center back in World War II.
Heyburn State Park
The famous Coeur d'Alene trail lies in this RV park, which is one reason why nature enthusiasts love it. This trail stretches for 73 miles, allowing visitors to explore local attractions and beautiful scenery.
It is critical to mention that it is the oldest pacific northwest state park. It was established over a century ago, in 1908. Since then, visitors have returned, which speaks volumes about the greatness of this place.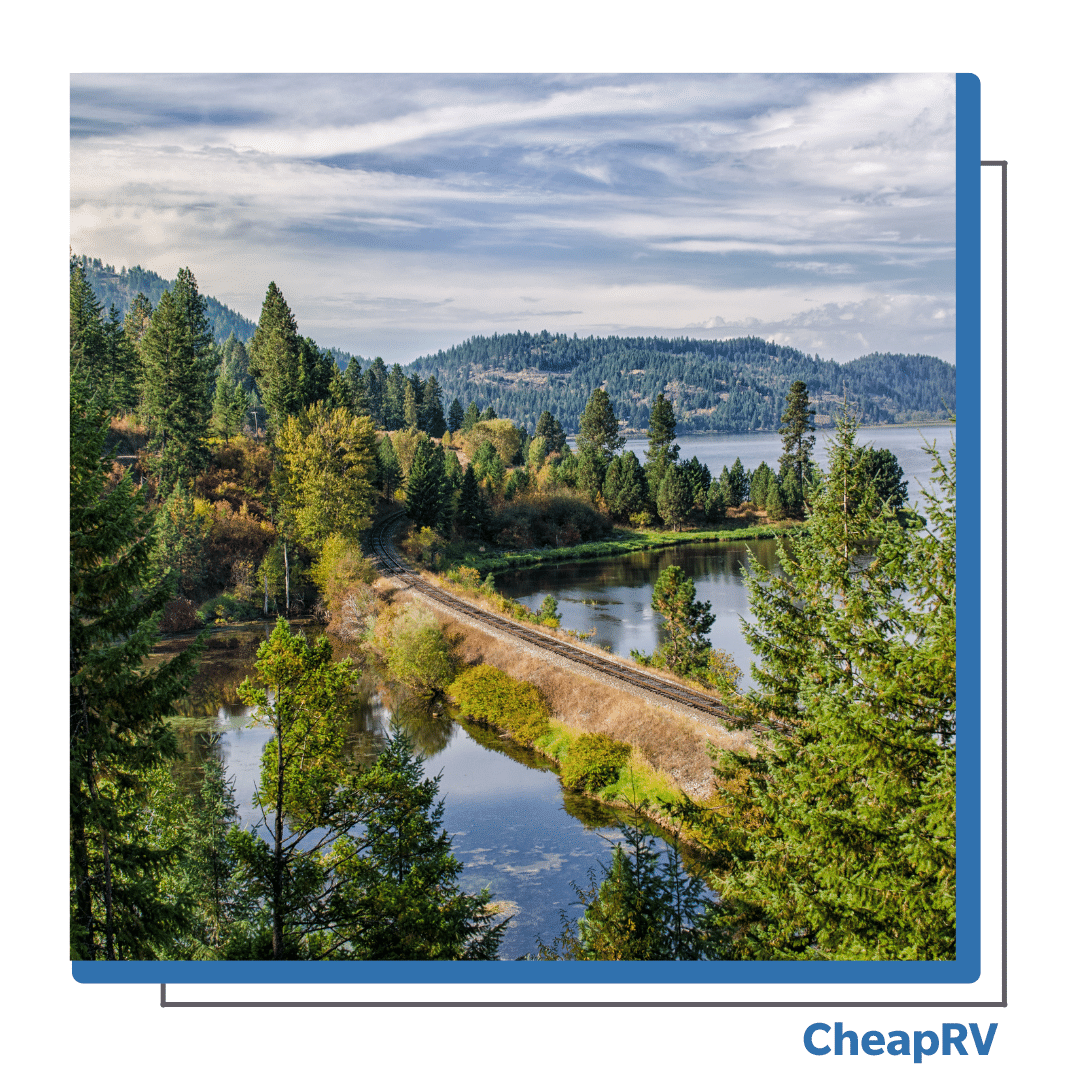 Unique Things To Do In Idaho
Some of the things that make Idaho a unique place to visit should include the following;
Visit Idaho Hot Springs
The state has some natural hot springs; you should only leave Idaho after visiting. They include Roystone Hot Springs in Roystone, Gold Fork Hot Springs in Donnelly, and Burgdorf Hot Springs around McCall. 
Explore the Minnetonka Cave
It is an area within the St. Charles Canyon that stretches for over half a mile. It has rare and intriguing features such as banded travertine, stalagmites, and stalactites. Through its guided tours, you can learn a lot about the area's history and geology.
The cave has nine rooms for learning, and you need to keep warm since the caves are cold. While at the cave, consider visiting the Paris Ice Cave, also in that valley.
Other unique things to do are to visit the Silverwood theme park, Shoshone falls, and Payette Lake. Silverwood Theme Park has a water park, and its wave pools make it interesting. It is large, with over 65 rides, and the high speed helps visitors enjoy them fully.
The Shoshone falls are higher than Niagara, measuring 212 feet. Depending on your preference, you can go boating in the Snake River or view wildlife.