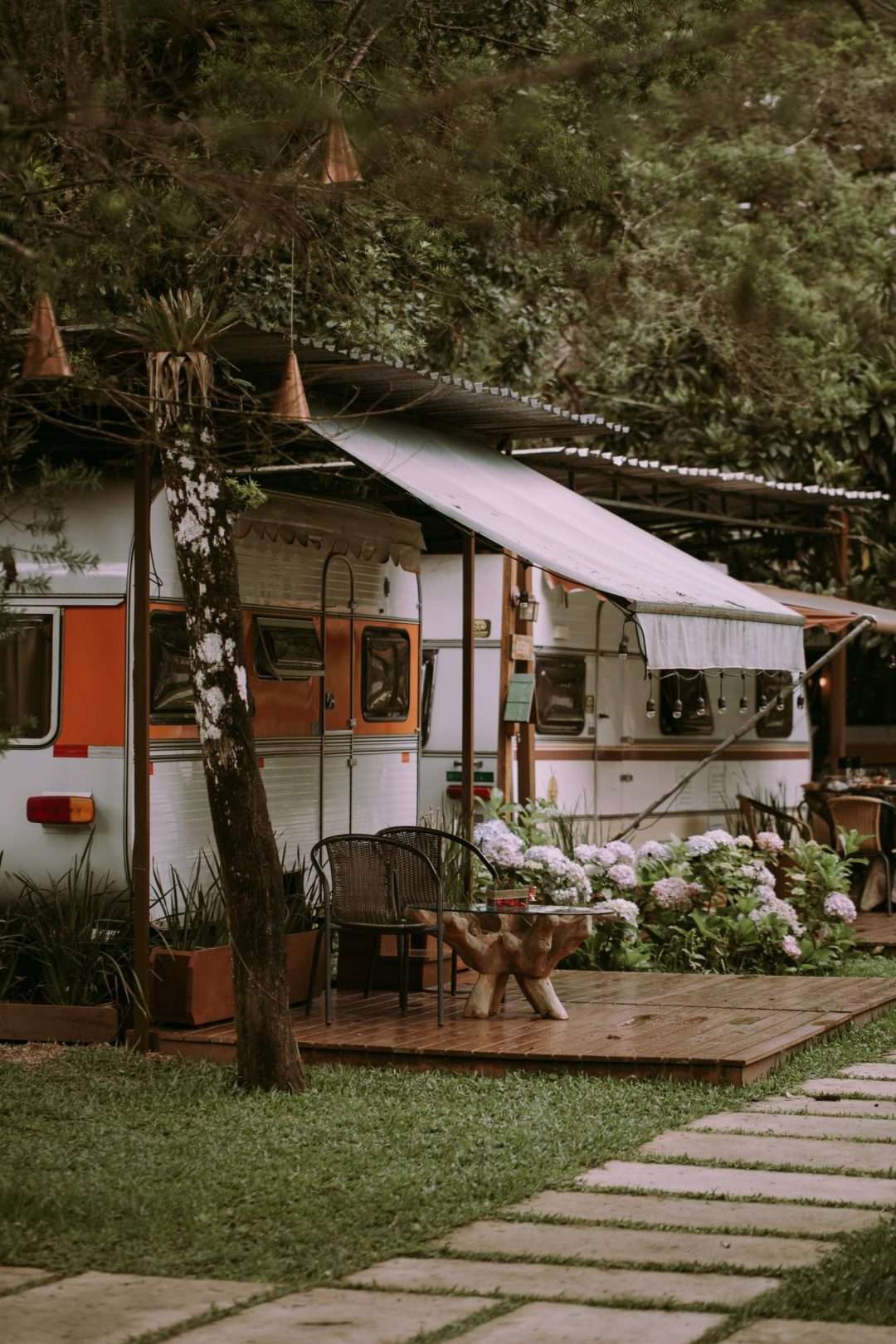 23 Best Camping Spots In Vermont
Dozens of state parks… countless campsites, cabins, and cottages… here are the best camping spots in Vermont!
I'll be the first to admit that when topics like camping, RV rentals, and backpacking come up, Vermont is a state that is not usually at the top of most people's lists.
This doesn't mean that there's anything wrong with Vermont's natural areas — in fact, they are some of the most stunning in the country — it's just that this low-key state often gets overshadowed by the competition.
It really shouldn't be all that surprising that there is a wide array of great camping spots in Vermont. Not only is Vermont home to 55 state parks, but it also has over 4.5 million acres of forest and is the 4th most densely forested state, in regards to the percentage of land area — at 78 percent.
So, without further ado… here's my list of the 23 best camping spots in Vermont!
1. New Discovery State Park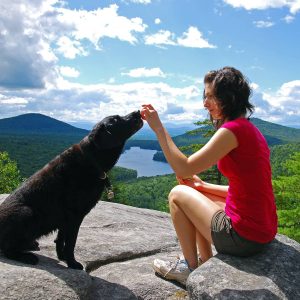 Near the town of Marshfield, on Vermont Route 232, lies New Discovery State Park — the second largest state park in Vermont, covering over 6,900 acres of land. From as early as the 18th century, the land that the park is situated on has been used by indigenous peoples and European colonists as a route to Canada and Massachusetts. Decades later, the area helped to fuel the boom of the logging industry in Vermont.
Today, the lands of New Discovery State Park are now a part of the protected Groton State Forest — along with six other state parks. The New Discovery State Park campgrounds have a total of 46 tent/RV sites and 15 lean-to sites.
Osmore Pond is one of the main attractions at New Discovery State Park and it is loved by nature enthusiasts due to its quiet and secluded setting. No motors are allowed on the pond but canoes and both are available for visitors who wish to rent them. Osmore Pond also facilitates some of the most remote campsites in Vermont — three of which are tent sites (with platforms) and four are lean-to sites.
2. Lake Carmi State Park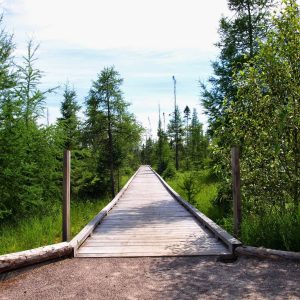 Lake Carmi State Park is home to the largest campground in the state — boasting 138 tent/RV sites, 35 lean-to sites, and 2 cabins. 
Direct access to Lake Carmi is fairly limited, due in large part to the fact that the majority of the lakeshore is privately owned. This has in turn made Lake Carmi State Park — and the more than two miles of publicly accessible lake frontage that it provides — a valuable resource for visitors and campers that are interested in the area. 
The campground also includes a beach, which accommodates a nature center and restrooms, as well as access to rental boats.
3. Tree Corners Family Campground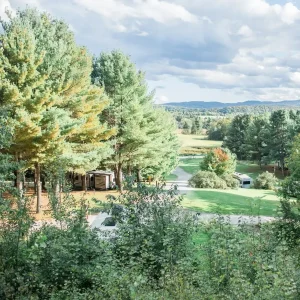 Compared to a lot of the other camping spots in Vermont — which have been active for decades — the Tree Corners Family Campground is a fairly new creation. Formally established in 2004, this RV park and campground is located near the city of Irasburg and provides majestic views of the Lowell Mountains and the surrounding areas. 
Unlike many of the more traditional, nature-centric camping spots in Vermont, the Tree Corners Family Campground primarily targets glampers and casual (or first-time) campers. 
The facility boasts over a hundred campsites and lean-to sites, as well as a handful of rental RVs and cabins. The majority of the standard campsites and rentals here provide a power box, a cable TV hook-up, and a water hookup. In addition to this, the facility also offers full-service sites that have sewer connections as well. 
Aside from the natural splendor and beautiful vistas of the facility's surroundings, the Tree Corners Family Campground also provides contemporary onsite amenities, such as heated swimming pools, an arcade, an ice cream shop, a children's splash pad and waterslides, and an RC track. 
4. Burton Island State Park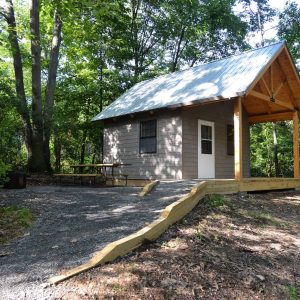 If a quiet and secluded setting is more your thing when it comes to camping, then Burton Island State Park can easily meet your needs. As one of the only semi-remote camping spots in Vermont, this campground is only accessible by boat and so as a result of this, it has a collaborative relationship with the nearby Kill Kare State Park.
Kill Kare is a day-use park that has its own separate amenities but it also provides support facilities for Burton Island, including parking lots, a ferry dock and boat ramp, and a breakwater.
Visitors are free to use their own boats to travel to Burton Island State Park; however, the Island Runner ferry also makes several daily trips between Kill Kare and Burton Island.
Burton Island State Park boasts 14 campground tent sites, 26 lean-to sites, 4 remote tent sites, 15 boat moorings, 3 cabins, hiking trails, a nature center, a museum, and over 3 miles of shoreline.
5. Green River Reservoir State Park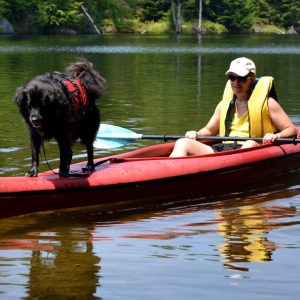 Green River Reservoir is widely regarded as one of the most secluded camping spots in Vermont and also one of the most undeveloped ones as well — making it perfect for avid nature lovers. 
These undeveloped and 'wild' conditions that are present at the Green River Reservoir State Park are intentional; with officials taking extra care to preserve the natural state of the local environment and ecosystem. As a result of this, only low-impact, compatible recreational use is allowed on and around the reservoir.
The 653-acre reservoir includes one of the longest stretches of undeveloped shorelines in Vermont — at approximately 19 miles of shoreline.
In addition to this, camping in the area is only allowed at designated campsites (27 in total), all of which are only accessible by boat.
6. Allis State Park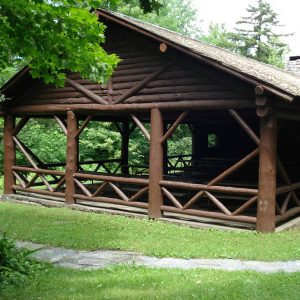 When it comes to camping spots in Vermont, Allis State Park holds the distinction of being the state's second oldest developed park. The campground loop has a total of 26 campsites — 18 tent/RV sites and 8 lean-to sites.
The location's three key attractions are the summit of Bear Hill, the Allis State Park fire tower, and the Bear Hill Nature Trail. 
The fire tower provides visitors with breathtaking views of central Vermont — with Camel's Hump and Mt. Mansfield being visible to the north; Killington, Pico, and Mt Ascutney peaks to the south; the White Mountains of New Hampshire to the east; and Abraham, Lincoln, and Ellen to the west. 
The Bear Hill Nature Trail is a hiking loop (3/4 miles in length) that connects to the Allis State Park picnic area at both ends. 
7. Brighton State Park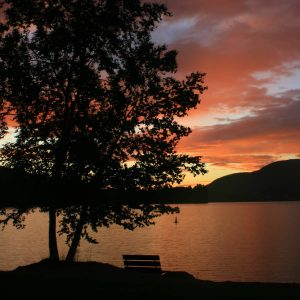 Brighton State Park is located just outside the town of Island Pond and it is popular with campers due to its remoteness and tree-covered slopes. 
The area's centerpiece is Spectacle Pond, which provides visitors with a long, sandy beach and many fishing opportunities. 
The 152-acre park also contains the Spectacle Pond Natural Area (which covers 15 acres), a rather unique forested area that contains a natural stand of mature red pines — which are a fairly uncommon sight at camping spots in Vermont.  
Activities at Brighton State Park include camping, fishing, hiking, wildlife watching, boating, swimming, and winter sports. 
Visitors have access to 54 tent/RV sites, 23 lean-to sites, 5 cabins, and three restrooms (with flush toilets and hot/cold water) — the campground is largely undeveloped. 
8. North Beach Campground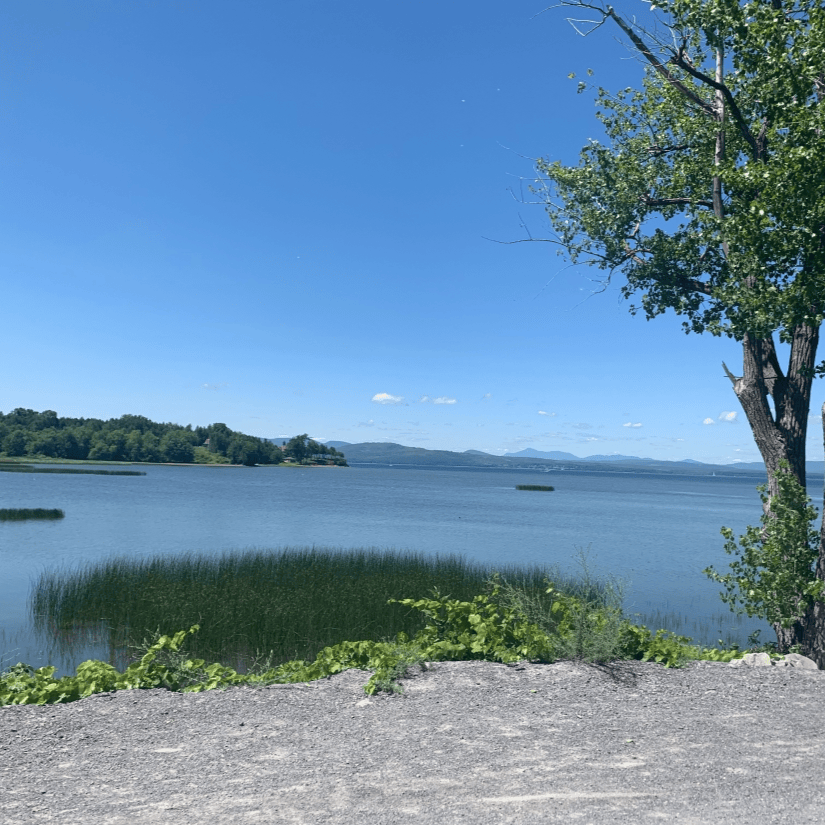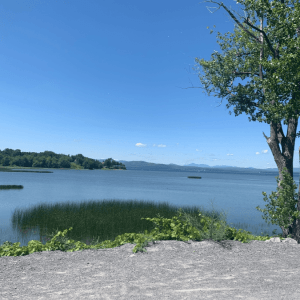 North Beach Campground is located on the shores of the stunning Lake Champlain and functions as one of the more "urbanized" camping spots in Vermont; especially when compared to the many remote and minimalist campgrounds that the state offers.
The campground spans over 45 acres and provides 137 campsites (tent or RV hook-up) for visitors. 
Features and amenities that are available to campers include a natural sand beach, swimming or fishing in Lake Champlain, a beachfront snack bar, day-use picnic sites (which include fire pits), electric hook-ups, and clean running water.
9. Little River State Park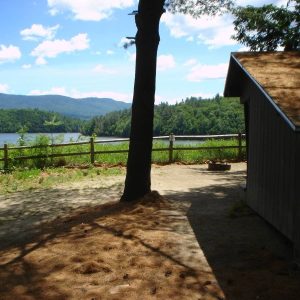 Located in Mount Mansfield State Forest, Little River State Park is one of the best camping spots in Vermont for visitors who are also adventurous fans of history.  
The lands that the park now rests on were once home to over 50 pioneer-era families; however, younger generations were eventually forced to abandon their homes due to the harsh weather and hard demands of the land.
Although it is not officially classified as a ghost town, remains of the old community can still be seen to this day, including old town roads and bridges, sawmill remains, and old cemeteries.  
The actual Little River State Park campground features 81 tent/RV sites, 20 lean-to sites, and five cabins, as well as restrooms with flush toilets and hot & cold running water.
10. Coolidge State Park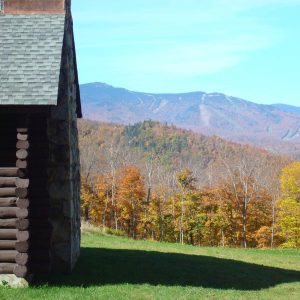 Named in honor of 30th United States President Calvin Coolidge, who was a former resident of the area, Coolidge State Park serves as the primary camping and recreational area for the surrounding Calvin Coolidge State Forest.
In addition to being one of the premier camping spots in Vermont for both hiking and hunting, Calvin Coolidge State Forest is also the largest state forest as well.
Both the preservation of nature and history is clearly evident at Coolidge State Park, with the park and its campgrounds being essentially the same as it was when it was first created in the 1930s (save for a few contemporary amenities).
Coolidge State Park features an open picnic pavilion that seats up to 70 people and also 26 tent/RV sites and 36 lean-to sites, which are arranged in two camping loops. 
11. Moose River Campground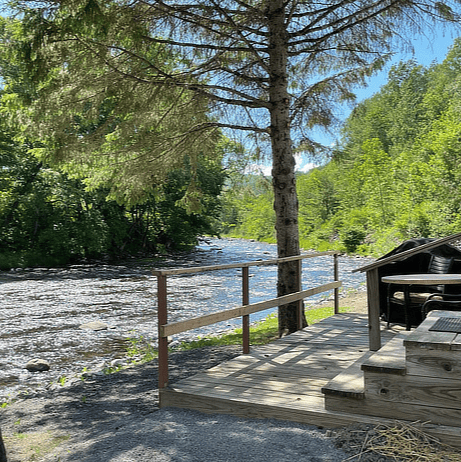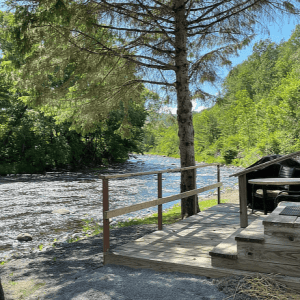 Moose River Campground is a family-friendly destination nestled among tall pines and rustling creeks just outside of St. Johnsbury, Vermont. This beautiful campground offers a wide array of wooded RV sites, as well as short-term rentals of RVs and cabins. 
Amenities at the campground include a playground, volleyball court, basketball court, horseshoes, rec hall, laundry facility, hot showers, flush toilets, and a well-stocked camp store.
In addition to being one of the most charming camping spots in Vermont, the surrounding area boasts plenty of outdoor adventures such as hiking, biking, kayaking, fly fishing, golfing, and more. If you prefer something less active, local attractions like the Maple Grove Farms – Museum & Factory and the Fairbanks Museum & Planetarium are nearby. 
12. Kettle Pond State Park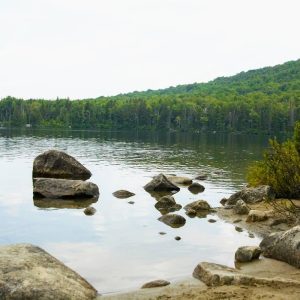 Kettle Pond State Park is one of Vermont's most attractive campgrounds for prospective survivalists and nature lovers due to its minimalist setting. 
The park's namesake, Kettle Pond, is one of the most largely undeveloped camping spots in Vermont and the main campground consists of only 26 lean-to sites. 
In terms of amenities, the campground features two composting toilets and two double pit toilets but there is also no potable water in the area — however, New Discovery State Park is within walking distance.  
Kettle Pond State Park also supports one remote tent platform and 7 remote lean-to sites in the wilds of Groton State Forest. 
13. Smugglers Notch State Park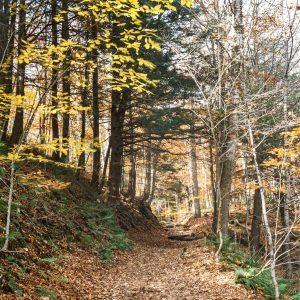 Smugglers Notch State Park is nestled among the slopes of majestic Mount Mansfield in Lamoille County, Vermont. 
Located at an elevation greater than 2,100 feet above sea level, this charming state park pays homage to its history as a hub of smuggling activity between the late 18th and early 19th centuries (in particular the 1807 Embargo Act). During the Civil War era, the area also served as a key cornerstone of the Underground Railroad, providing runaway slaves with a safe route into Canada.
Visitors today can explore this scenic locale and partake in a plethora of outdoor pursuits, particularly during wintertime when the area transforms into a hotspot for skiing and snowmobiling.
The park boasts a diverse selection of camping options, including traditional tent and RV sites, as well as rustic lean-to shelters that are ideal for an immersive wilderness experience amidst some of New England's most striking mountain vistas.
14. Jamaica State Park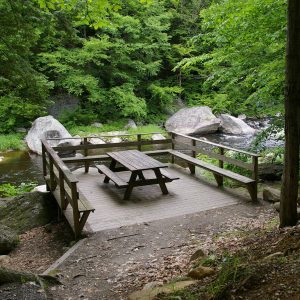 Ball Mountain Lake (also known as Ball Mountain Dam) has been consistently ranked as one of the most popular camping and recreational destinations in Vermont over the past few decades. This is due, in no small part, to the large amount of support and patronage that it receives from the adjacent Jamaica State Park.
All of this, in turn, makes Jamaica State Park one of the most popular locations for anglers in the area — especially for smallmouth bass, Atlantic salmon, and trout — especially because of the deep slow running waters and shallow fast ripples.
At this picturesque state park, there is always something fun to do regardless of the time of year. If they're not a fan of fishing, outdoors enthusiasts can still take part in other activities such as swimming, boating, trekking through lush trails and navigating rocky paths, and participating in various winter sports.
The campground features 41 tent/RV sites and 18 lean-to sites, as well as a picnic shelter, swimming hole, and small nature center.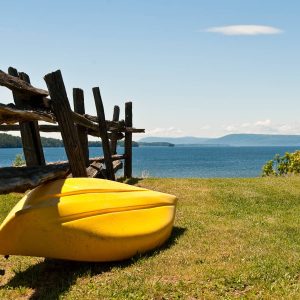 Button Bay State Park, situated on the breathtaking shores of Lake Champlain, offers visitors a serene retreat just waiting to be discovered. 
This picturesque location boasts over 253 acres of rolling hillsides, pristine woodlands, and calm coastlines that beckon nature lovers all year round. 
From leisurely lakefront picnics to invigorating hikes across rugged terrain, Button Bay is brimming with exciting activities for every interest. Warm weather brings ample opportunities for swimming, fishing, boating, and hiking, while chilly temperatures turn the landscape into a playground for a wide array of winter sports and activities. 
The campground features 53 campsites, 13 lean-to sites, 4 rental cabins, a pavilion (available to rent) that seats up to 300 people, and several designated picnic areas. 
16. Grand Isle State Park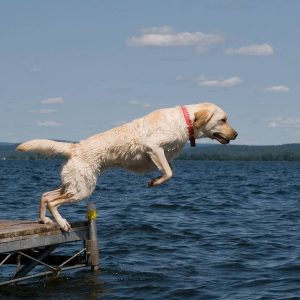 Located on South Hero Island, the largest island in Lake Champlain, Grand Isle State Park covers 226 acres and is home to the most-visited campground in the state park system.
In addition to the stunning views that Lake Champlain provides, visitors are also granted views of the Green Mountains to the east and the Adirondack Mountains to the west.
Nearby attractions for history buffs and sightseers include one of the nation's oldest log cabins (the Hyde Log Cabin) and the oldest fossil reef in the world (Chazy Fossil Reef).
Facilities at Grand Isle State Park include 115 tent/RV sites, 36 lean-to sites, and 4 cabin sites — which makes it the second largest campground in Vermont. 
17. Green Mountain National Forest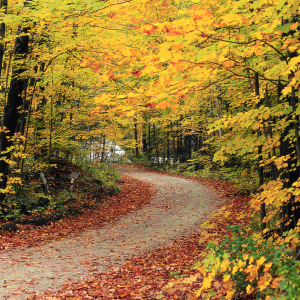 Nestled within the heart of Vermont lies Green Mountain National Forest, a stunning expanse spanning more than 400,000 acres of pristine wilderness. Established in 1932 to safeguard these verdant landscapes from devastating deforestation, this majestic reserve showcases the rich diversity of America's eastern woodlands. 
This living sanctuary is home to a myriad of wild creatures, including elusive American black bears, moose, coyotes, and wild turkeys.
For those seeking solitude amid nature's splendor, three nationally-designated hiking trails provide access to Green Mountain National Forest. During winter months, ten renowned alpine and Nordic ski resorts offer frosty thrills and adrenaline-inducing descents. Campers of all persuasions can find available accommodations to suit their needs — from undeveloped wild campsites to contemporary cabins.
18. Camping on the Battenkill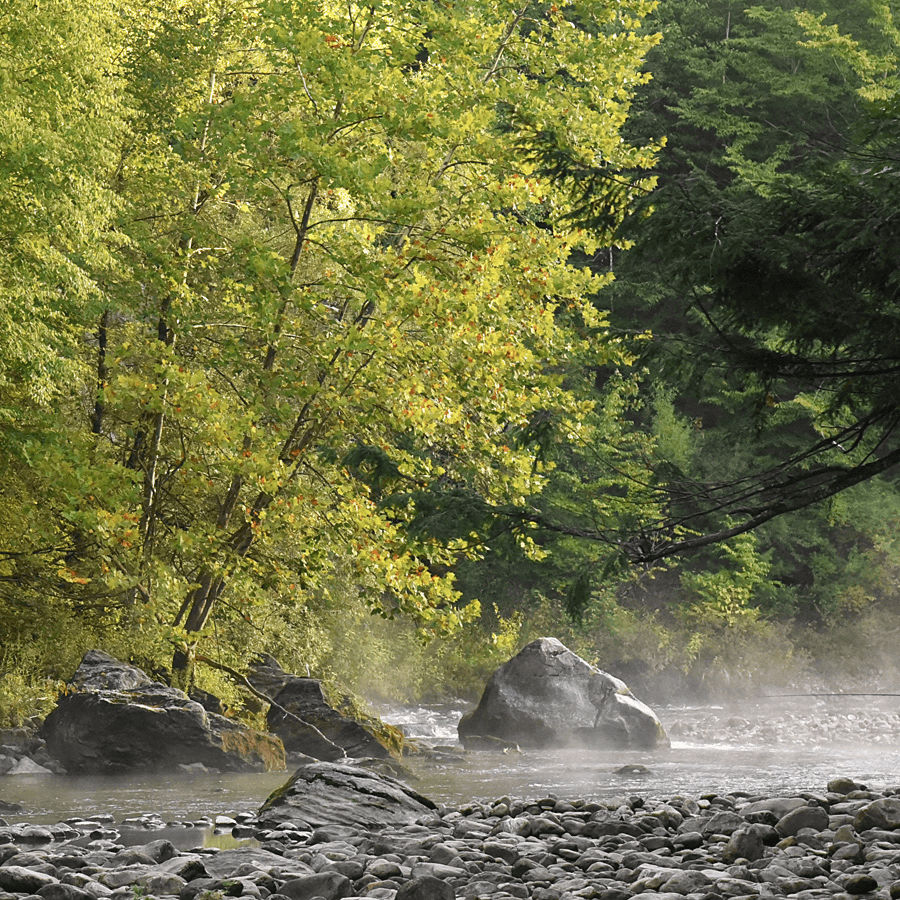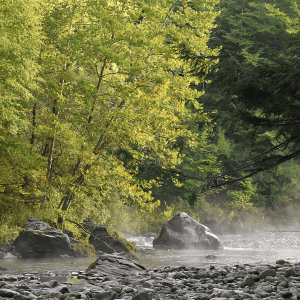 Camping on the Battenkill is a delightful family campground that gets its name from the Battenkill River (where it is located), which is one of the premier trough fishing streams on the East Coast. 
Located just beyond Arlington, this tranquil oasis covers 35 scenic acres and offers close to 100 secluded campsites that are perfect for both tent and RV use. Each site comes complete with convenient electrical connections, access to onsite children's playgrounds, and easy access to restrooms that are equipped with hot showers. 
For campers that want to take full advantage of the region's natural beauty, direct access to idyllic swimming holes and riverfront and group camping sites are also available.
19. Abel Mountain Campground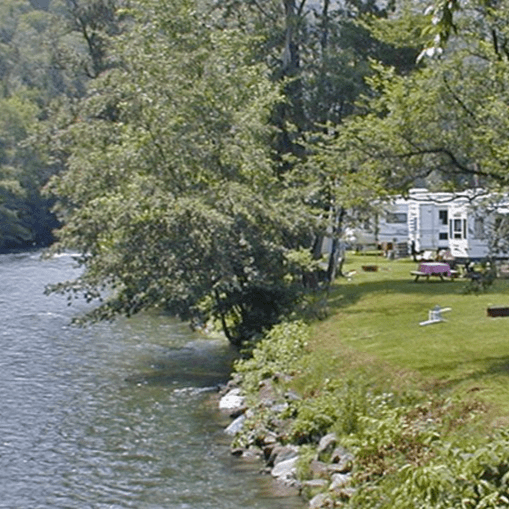 Abel Mountain Campground is located just outside the town of Braintree and is snugly situated near the Third Branch of the White River. 
Founded by married couple Sally and Gordon Abel in 1968, this campground features over 270 miles of picturesque hiking trails and over 130 tent and RV hook-up sites. 
The majority of these sites offer electricity, water, and even cable TV hook-ups for added comfort and all of them boast perks such as cozy fire pits and day-use picnic locations. 
After a long day of exploring, campers can unwind in the modern bathhouses or kick back at the heated outdoor pool. Other onsite amenities include two playgrounds for kids, a laundromat, and a camp store.
20. Ricker Pond State Park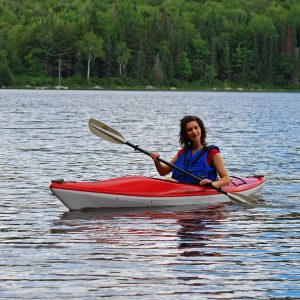 Ricker Pond State Park is located just off Vermont Route 232 and is one of the seven state parks that is situated in Groton State Forest. 
The main campground is located on the western shores of Ricker Pond and features 26 tent/RV sites, 23 lean-to sites, 5 cabins, and 2 cottages available to rent.
Visitors to the park also have easy access to the Montpelier-Wells Rail Trail (Cross Vermont Trail), which runs adjacent to the campgrounds.
Ricker Pond State Park and the entirety of Groton State Forest provide campers with opportunities for hiking, biking, and a wide range of winter sports. Ricker Pond — the park's namesake — is a relatively small teardrop-shaped body of water that facilitates calm boating and fishing experiences. 
21. Mount Philo State Park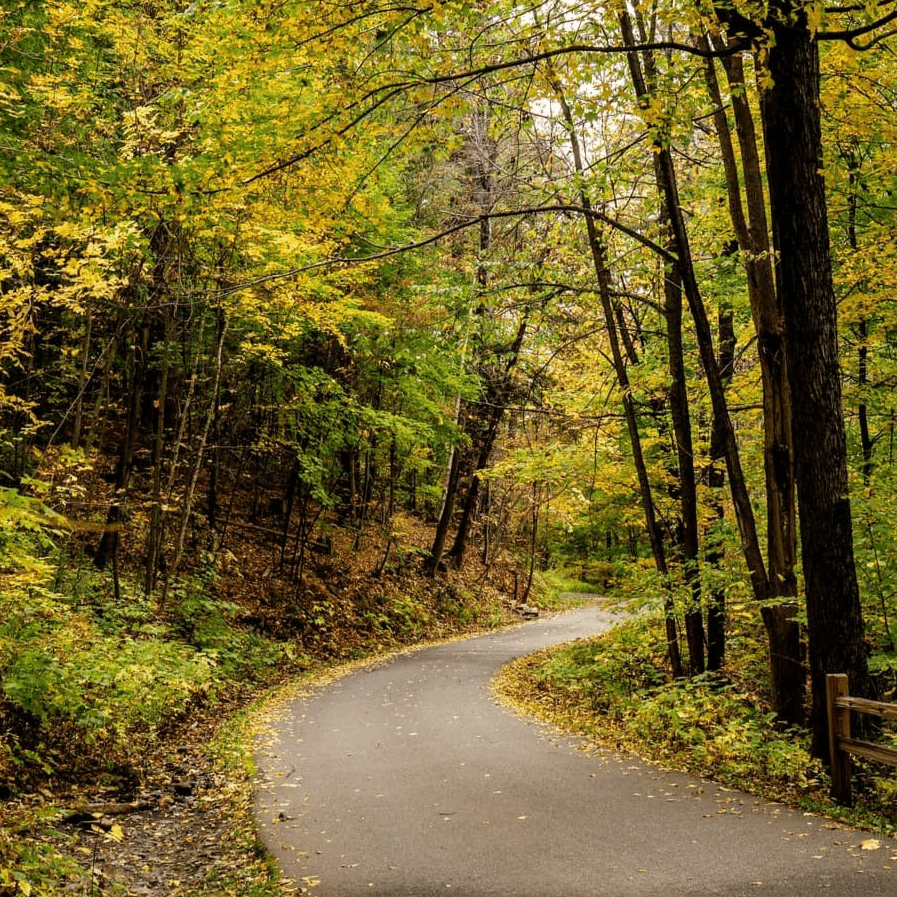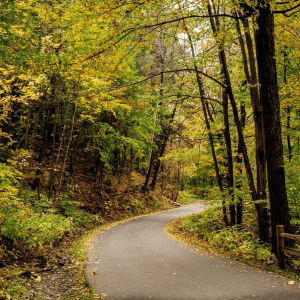 One of the most attractive things about Mount Philo State Park is the breathtaking views that it provides — overlooking the striking Adirondack Mountains and the picturesque Lake Champlain Valley.
The top of Mount Philo features an enclosed log shelter and an open grassy area that is perfect for picnics. 
Even though it has extremely beautiful views and great trails for hiking, the campground at Mount Philo State Park still only features 10 campsites — so making your plans well in advance is a necessity. 
22. Maplewoods Campground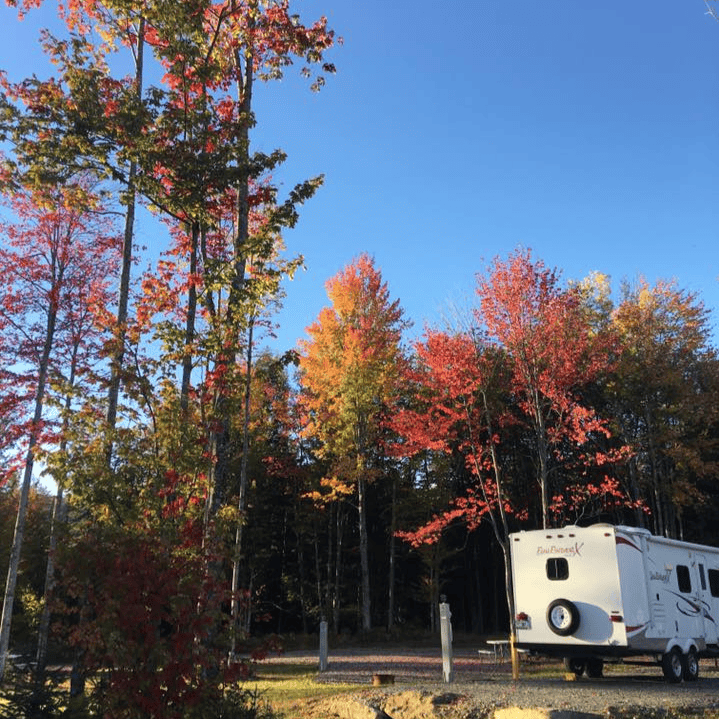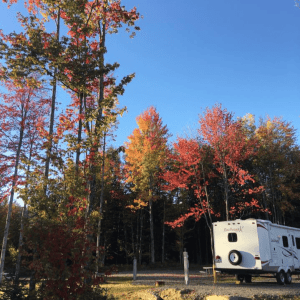 Maplewoods Campground is located in Johnson, Vermont on 78 acres of lush forest and is just over a decade old — having opened in the spring of 2012. 
The campground provides visitors with breathtaking views of the Sterling, Butternut, and Elmore Mountains and it features 18 sites for tents (and pop-up campers) and 47 sites for RVs. In addition to this, all of these sites are also pet-friendly as well. 
The facility is primarily targeted towards families, casual campers, and glampers, having a wide array of contemporary amenities that blend together with the woodland setting. Some of these amenities include a modern bathhouse with restrooms and showers, children's playgrounds, an outdoor pool, and a fully-stocked camp store.
23. Kampfires Vermont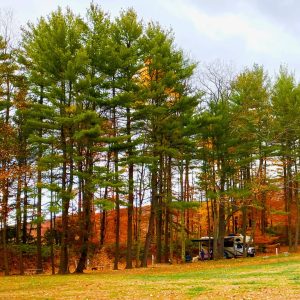 Kampfires Vermont (also known as Kampfires Campground, Inn and Entertainment) is another campground that blends together the splendor of the great outdoors with high-quality modern amenities and attractions. 
Not only does the facility offer conventional campsites (albeit with premium features like electric, water, cable TV hook-up, and sewer), but it also provides travel trailer rentals, and "Airbnb-style" guest rooms — for visitors that want the glamping experience. 
The facility also places a large focus on family-friendly entertainment, featuring recreational amenities like a miniature golf course, ice cream stand, swim club, food truck, periodic festivals and live events, and weekly music nights. 
Did I Forget Any Of Your Favorite Camping Spots In Vermont?
There you have it, my personal list of the 23 best camping spots in Vermont. Do you agree with my choices? Did I leave any of your favorite camping spots in Vermont off of my list? Feel free to share them in the comments below!