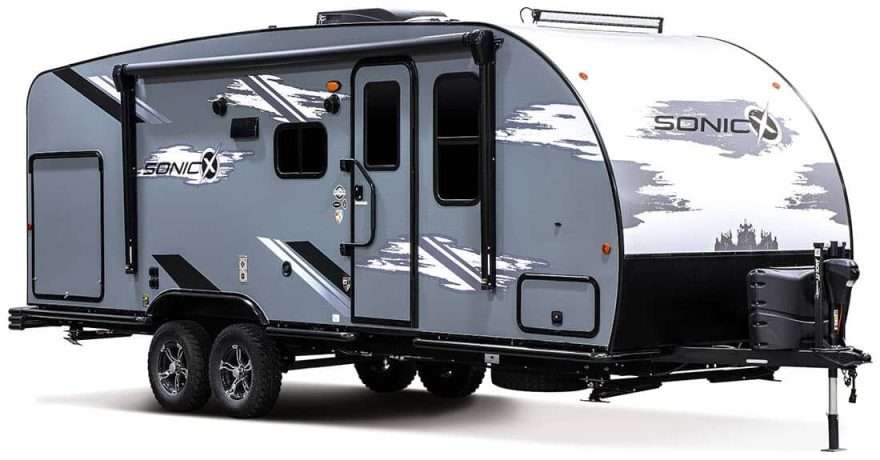 Will This Be 2023's Best Off-Road RV? — Venture RV's Sonic X Brand Now Features Independent Suspension
Does Venture RV's new Sonic X brand have what it takes to conquer the great outdoors?
Is it a good idea to take an ultra-lite off the beaten path and use it as an off-road RV? Well, Venture RV sure seems to think so — and with their history and expertise in the industry, they seem to have been able to deliver on their promise.
The Indiana-based manufacturer has made a name for themselves in the industry over the years, due to their strict specialization in producing lightweight and ultra-lightweight travel trailers while also placing a strong focus on durability and quality as well. Today the company now also embraces the fact that — whether they use their RV during winter or summer — many travelers need their vehicles to be able to handle a bit of rough terrain every now and again.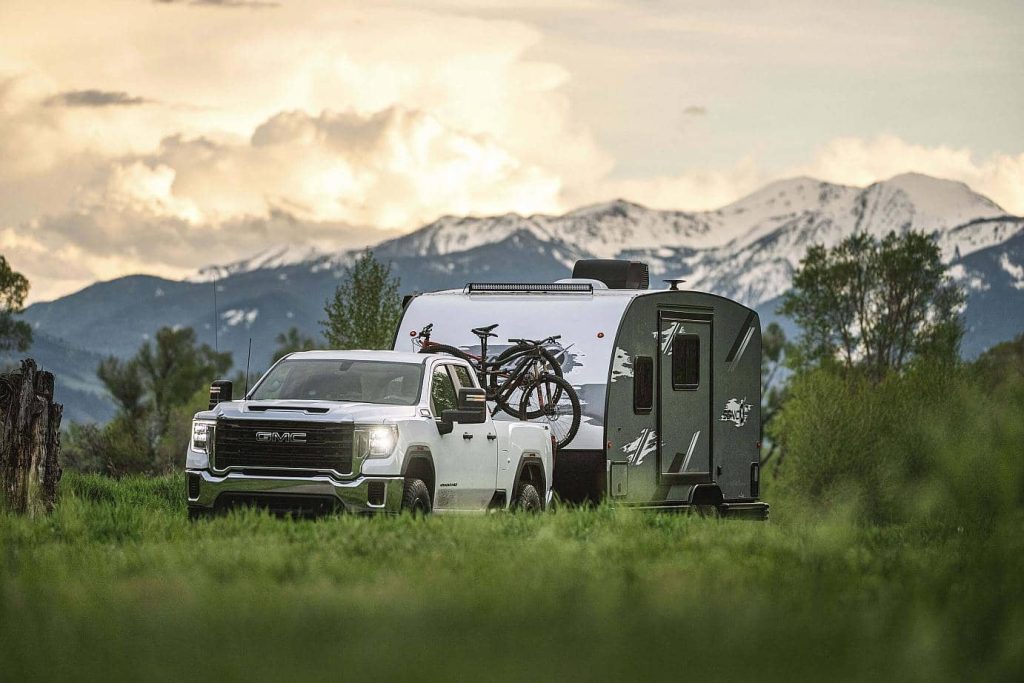 Now, with the debut of its new Sonic X brand, Venture RV has managed to stay true to its original vision, while at the same time also delivering the practical capabilities that its customer base has been asking for.
Gimmick Or Actually Useful — Is The Sonic X A Good Off-Road RV?
The Sonic X's ability to function as an off-road RV is a direct result of Venture RV's collaboration with BAL RV Products — one of the leading manufacturers of quality products for the RV industry for over 60 years. 
Whether it's for an off-road RV or a luxury RV, BAL RV Products has been one of the go-to names in the industry for trailer frames, slideouts, wheel chocks, tongue jacks, and so much more.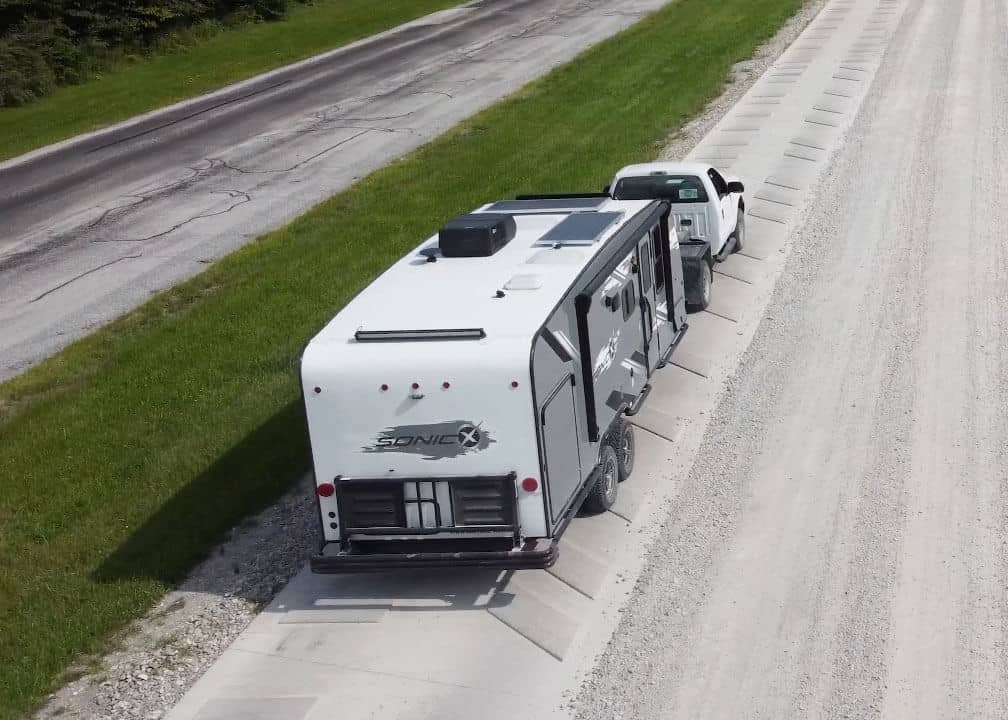 However, the product that Venture RV was ultimately interested in for its Sonic X brand was BAL RV Products' state-of-the-art NXG Chassis — a new independent suspension system from the industry veteran.
Venture RV has revealed that their ultimate goal from the addition of the NXG Chassis was to crucially increase ground clearance — protecting the integrity of the trailer and enhancing the Sonic X's capabilities as an off-road RV as well.
"We're excited to be able to add this feature to the Sonic X brand. We're constantly searching for new ways to enhance the customer experience, and this suspension system is the next step in enabling campers to bring their RV over rougher terrain, giving them the peace of mind to adventure even farther."
—Dave Boggs, general manager of Venture RV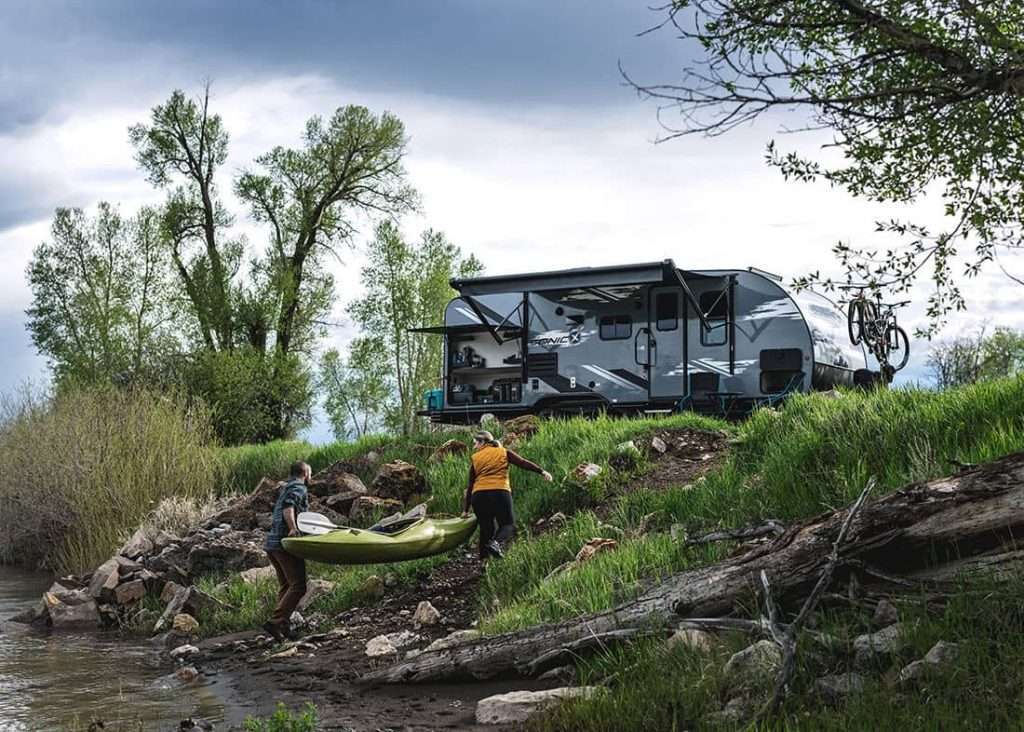 This advanced suspension system gives customers the ability to adjust the height of their Sonic X trailer, which in turn grants greater ground clearance over harsh terrain. In addition to this, this high-quality suspension system from BAL RV Products also includes coil-over shocks and torsion axles that allow each axle to operate independently of the other. This in turn also helps to guarantee that customers always have the ability to ensure the optimal level of ground clearance for their off-road needs, without sacrificing the advantages of torsion axles in the process.
The state-of-the-art NXG Chassis from BAL RV Products also pairs well with Venture RV's core mission of providing lightweight travel trailers. This is because the NXG Chassis is manufactured with HSLA (high strength low alloy prime steel); which means that it is up to 30 percent lighter than a similar chassis that is made from carbon steel, while still having the same strength.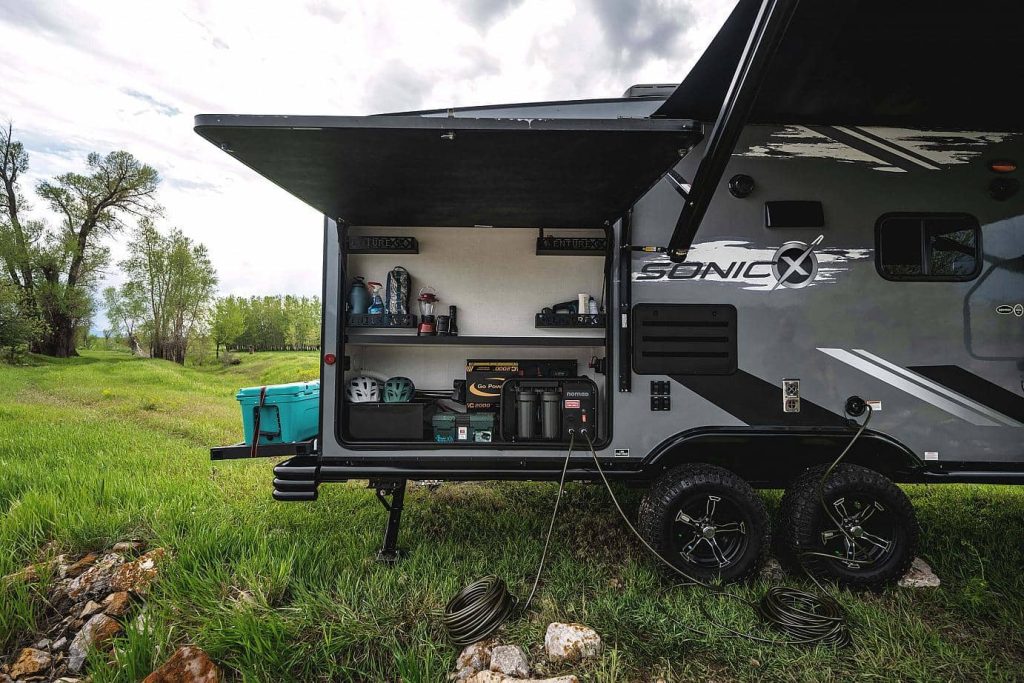 What Else Can Customers Expect From The Sonic X?
The Sonic X isn't just a lightweight travel trailer that has the capabilities of an off-road RV — Venture RV has stocked its newest travel trailer with a wide range of features and amenities. Some of these features and amenities include:
360-degree welded tubular brush guard

Extra-large freshwater tanks

Two 250-amp hour lithium ION batteries, to harness solar power for 'off-the-grid' capabilities. 
Two 190W roof-mounted solar panels

11.5 low profile, low power consumption A/C

Two LED exterior light bars

Dexter Torsion axles

360-degree radiant foil insulation
Of note, there are also two distinct floorplans and several packages — including the Sonic Xtreme Solar Package, Weather-Shield Package, Off-Road Package, and Storage System — that customers can make use of.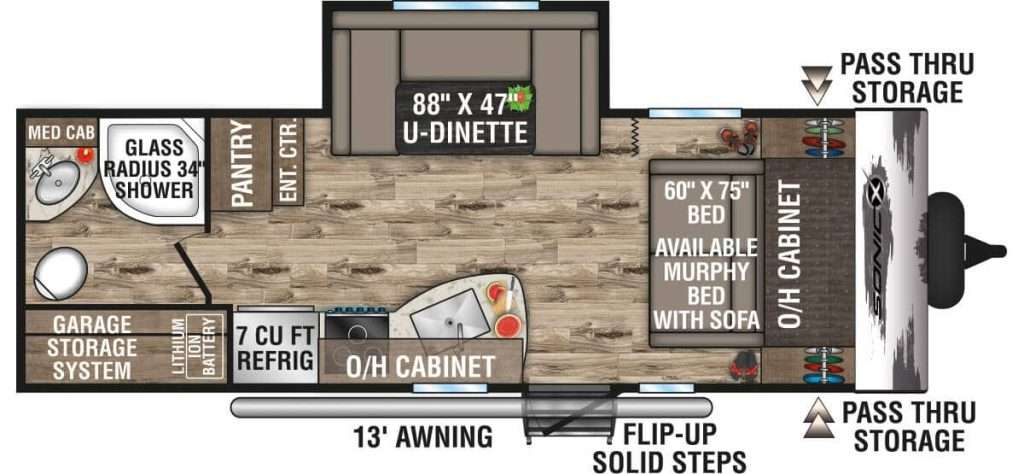 Is It Really A Good Off-Road RV?
The answer to this question will ultimately depend on what you are looking for in an 'off-road RV'.
Do you need a travel trailer that you can take off of the main road and into the wilds for a short excursion or camping trip? Do you need an RV that you can careen off of a rocky hillside and still drive with no problems?
If what you're looking for is the latter — whether for rent or for purchase — then a travel trailer like the Sonic X should more than meet your needs.