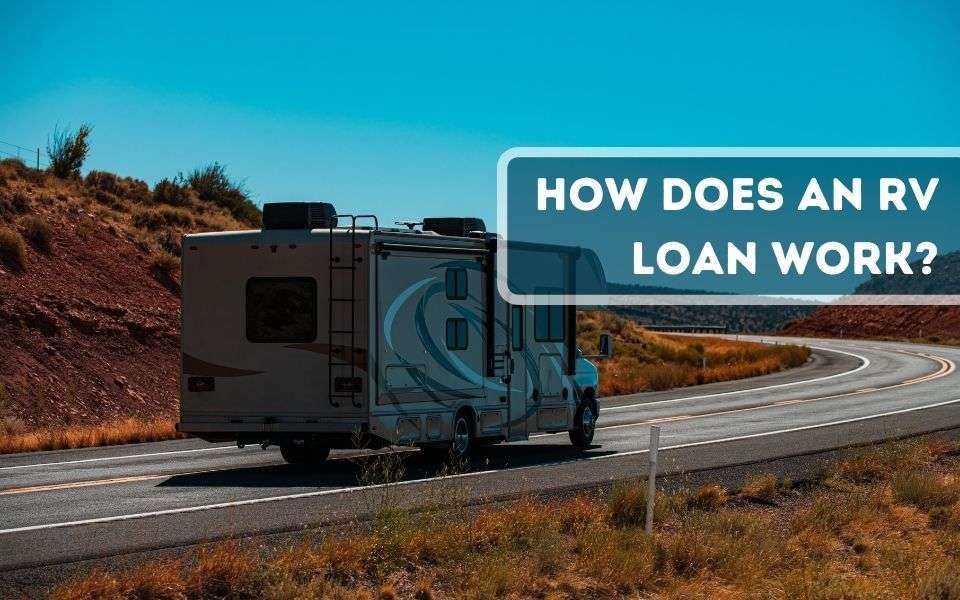 How Does an RV Loan Work?
Do you ever think about how do RV loans work? There is nothing much to think about this. The RV loan's working process is similar to the other consumer loans. Usually, an RV loan has specifications regarding refinancing or purchasing an RV. But its working procedure, interest rates, terms, and conditions are the same as another typical consumer loan.
Just like all other loans, in the case of an RV loan, credit unions, lenders, banks, or other financial institutions give you credit or funds for purchasing an RV. And according to the terms and conditions over a specific period, you have to pay that loan with a particular interest rate. However, the RV loans are much secured compared to any other loans. Because in the case of this loan, your purchased RV itself acts as collateral.
Keep reading this article because here we discussed all the details of how does RV financing works, the way to finance an RV, how long could you fund it and many more things.
How Do RV Loans Work?
As already described above, financing a house, car, or another type of loan is similar to an RV loan. Through working on the RV dealership, the RVers get credit from the bank, lender, or other financial institutions. Every RV loan has specific terms, conditions, and details.
The RV loan agreement usually contains all the details regarding the interest rate for RV, loan term, APR, and how much you have to pay back in total. All these crucial details are listed on the agreements. The credit lender and receiver agree on these terms and conditions and sign on the paper. These are the legal document of your RV loan.
However, to get the best RV loan deal, you should look around the terms and conditions of several credit dealers and pick the best one. The interest rate on RV loan, and credit terms significantly varies to different lenders.
As the interest rate and credit returning time both significantly affect your RV loan's lifetime cost, you should make a decision smartly. First, inspect several lenders' and banks' interest rates and loan repaying policies. And then settle with one that offers the lowest RV loan rates and highest payback time.
One of the secured loans options is an RV loan, as the collateral of this finance is the RV itself. It means that the lender or lienholder has share or possession of your RV as long as you owe money to them. If you fail to return your loan by any chance, the lien holder can get your RV's possession.
For getting the best RV credit deal, you should look at several credit unions, multiple banks, and online lenders. Then, analyze who offers you the best deal at the lowest price and settle with that one.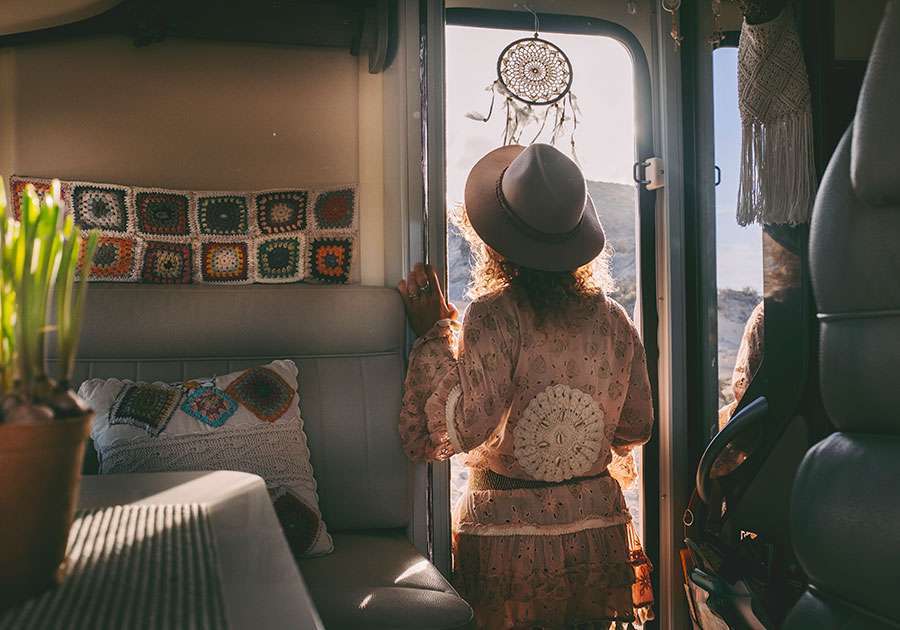 How to Finance an RV
Several available options in the market provides the best RV financing offers for you. However, sometimes the RV financing becomes complicated as you can do it in so many ways. Thus you get confused about which methods are the best and which one you should follow. However, here in this section, we describe 5 options for financing an RV.
1. Bank Loan
Directly many banks provide you with a loan for purchasing your RV. If you want to take credit from banks, go to your nearby one and ask them their terms and conditions. Don't forget to inspect the interest rate also. You can negotiate the loan terms and interest rates through direct dealing with the bank.
2. Dealership Loans
RV dealership is similar to the car dealership, and every RV dealer offers you their particular financing options. The dealership financing is getting finance from the bank, but the dealer receives it first. By collecting your information, the RV dealers pass it to the bank. Usually, the main issue from a dealership is they add extra charge or interest rate on your loan to gain profit.
3. Personal Loan
A personal bank loan is also available to finance your RV. But usually, this loan is accompanied by higher interest rates. And the experts considered it as unsecured loans. So if you don't have any problem with the higher interest rates and credit terms, you can go with this option.
4. Credit Cards
While you are thinking about getting financing for an RV, you may overlook your credit card financing option. Your credit card could act as an excellent financing source for buying a smaller RV. You have many opportunities to use your credit cards, such as swapping them at the dealership, check courtesy or cash advance.
5. Home Equity Loan
Last but not the most minor RV financing way is a home equity loan. Many homeowners use this loan to purchase their RV, and loan collateral is their home. But one wrong side of this loan is that if somehow you fail to make payment for your loan, you may lose your house.
How Long is RV Financing Possible?
If you take bank loans or traditional dealership loans to purchase the RV, these could range from 10 to 15 years. Compared to the other general vehicle or car loans, this length is twice. And compared to most of the home loans, the RV loan's returning length is half.
However, the RV's home equity and personal loan's length may vary significantly irrespective of the loan's size. And it could be for a few years or 10-15 years. How long you can finance a camper taking the personal and home equity loans depends on the lender's terms and conditions.
RV Loan's Current Interest Rates
The best time to buy an RV is when you get the loan at lower interest rates. The current starting RV loan rate for excellent credit history backed borrowers is 4.29%. But if your FICO score is poor or below 580, you have to pay a higher interest rate. However, you can get an RV loan even with bad credit by paying a higher down payment.
To understand who has the best RV financing options for you, we present a detailed comparison of four banks below. We gave all the details of each bank's RV interest rates, minimum loan payment time, and terms.
| | | | |
| --- | --- | --- | --- |
| Bank Name | Interest Rate | Minimum Loan | Terms |
| U.S. Bank | 5.24% (Starting with autopay) | Not Specified | Not Specified |
| LightStream | 4.30% – 11.89% (With autopay) | $5,000 | 24-84 months |
| USAA | 5.25% (Starting with autopay) | $5,000 | 12-180 Months |
| Navy Federal Credit Unions | 8.00-8.8% | Not Specified | Up to 180 Months |
How Much Does an RV Loan Cost?
How much does an RV loan really cost greatly depends on three factors? Those are your RV loan's longevity, your credit score and the lender from whom you are taking the credit. If you borrow credit for a short term, usually 2-3 years, your cost will range from $5,000 to $25,000.
However, if you get the typical RV loans for 10-20 years, then $60,000 or more could be your RV loan cost. We recommend that as this cost vary based on your credit score, you should dramatically work on it. Having a higher credit score means you have the higher chance of getting RV loan. Also, you have to pay less in monthly instalments.
Where to Ask for RV Loan
Hopefully, after reading the above discussion, now you know how to get financing for an RV. But the crucial question is from where you should contact the credit. For getting the RV loans at best interest rates, some of the best options are the following:
The Best RV Loan Lenders
| | |
| --- | --- |
| Name | Best For |
| Great RV Loan | For those who wants little to no credit |
| Good Sam | For Newer RV |
| LightStream | For an unsecured loan |
How to Apply for an RV Loan
If you fixed your mind to purchase a used or new RV by borrowing a loan, you should know how to apply for it. Apply for your RV credit by following the steps below.
Substantially the RV costs depend on the types, ages, vehicle size and many more things. Thus, considering all these things, you first have to fix your probable cost or budget for purchasing an RV.
The borrower's credit score is one of the most crucial things that largely determine the APR of your RV loan.
The minimum down payment for getting the RV loan is 10% of its price. Thus, save and manage the down payment for getting a loan.
If you want to borrow RV credit through the dealer, they will help you with the available loan options from their partners. It could be an easy way of getting loan if you are not bothered about the interest rates.
Negotiate with your credit lenders for the best terms. Whether you are borrowing the credit from credit unions, lenders or banks, be sure that they are offering you the best price.
Final Words
Now you know how do RV loans work. The RV loan works just like your car or home loan. And similar to the other loans, the credit unions, banks and other financial institutions give credit for purchasing the RV. But in the case of this loan, you have to pay a significant amount of down payment and greater interest rates for several years.
If your credit history is excellent or even good, your case is different and you have higher chance of getting loan. However, the interest rate of RV loan, down payment amount, terms and conditions significantly differ according to various financial institutions. Thus check all lenders offer then borrow a loan from someone who has to offer you the best deal.
Latest posts by Tim Harris
(see all)