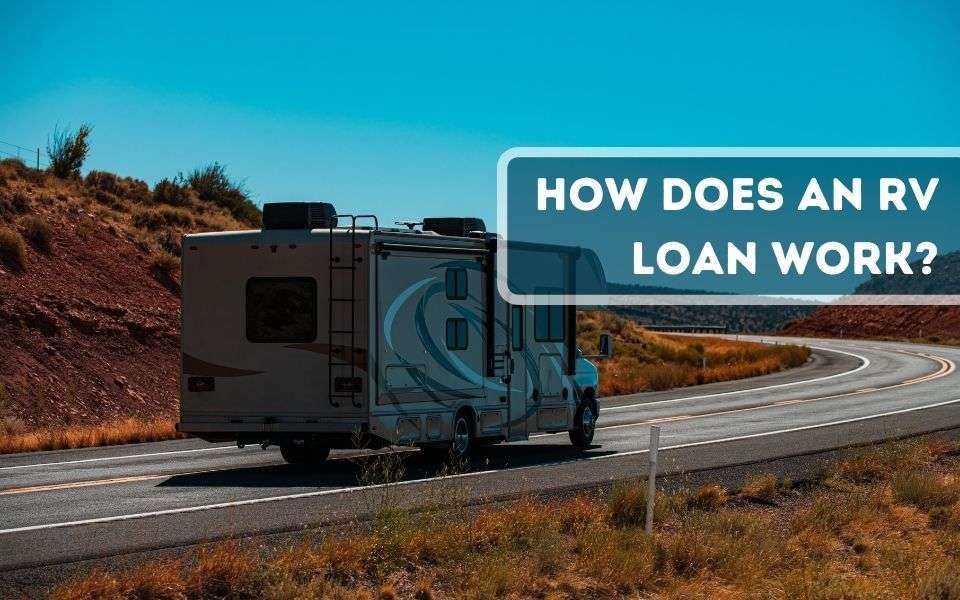 How Does an RV Loan Work?
An RV loan can help you purchase a vehicle that you can't afford out of your pocket. However, getting an RV loan can be challenging because it depends on your financial situation. Loan companies look at your credit score, loan payment history, and any debt you have in collections.
The base price of your loan is the cost of your RV, your insurance fees, your camper registration fees, and your taxes. Your monthly payments increase based on your interest rate determined by the financial institution that gives you a loan.
Please continue reading to learn how an RV loan works. Our guide will make the loan process easier for you to get an excellent deal.
How Do RV Loans Work?
RV loans work similarly to home loans, personal loans, and any other type you can get. However, the interest rates on your RV loans may be higher because RVs are more expensive and are closer to home loans than automobile loans.
Your RV loan agreement will tell you the interest rate, loan term, APR, and total amount you'll owe. The interest rates you pay will increase the total cost of your RV significantly so that you can make monthly payments.
Investigating different loan companies to find the best RV loan option in your situation would be best. You can get several quotes for your RV loan before signing contracts with the financial institution. Shopping around will help you get the best interest rate possible.
Before the financial institution issues you alone, they'll look into your credit history and financial behavior. The loan company will give you a lower interest rate if you have a great credit score and very little debt.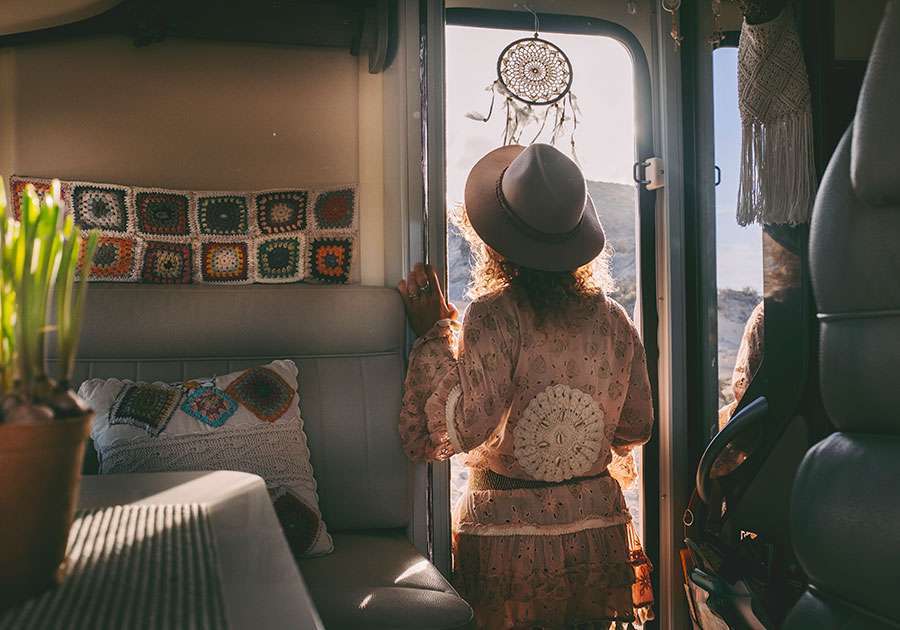 How to Finance an RV
There are several institutions you can visit that can help you finance an RV. Your choice depends on your credit score, available options, and which offers you the best interest rate. Always review the loan agreement before signing a contract to ensure it is reasonable. Below, we'll go into further detail about where you can finance an RV.
1. Bank Loan
Your bank or financial institution can issue an RV loan for you. Many people prefer going through their bank because they have a history of transactions with this institution. The loan consultant you speak to is the person you'll negotiate your terms with
2. Dealership Loans
A dealership lawn can help you cut out the middleman. So, if you visit the RV lot and see something you're interested in, you can speak to a dealer about your loan options. The dealer gets the money from the bank after providing the bank with your financial information. However, a dealership may charge you a larger interest rate so that they can get more profit.
3. Personal Loan
If you don't want to get an RV loan, you can go to your bank and request a personal loan. However, personal loans often have bigger interest rates than RV loans, so you'll need to watch out for that. A personal loan might be a good option if you're not worried about the interest rate.
4. Credit Cards
If you want a smaller RV, you can use a credit card to make this purchase. This is a good choice if you're looking to build more credit card debt that you can pay off quickly. Ensure you have a credit card that can accommodate the amount of an RV before you finance the vehicle through this method.
5. Home Equity Loan
You can get a home equity loan to finance your RV if you're a homeowner. However, only choose this method if you're in fantastic financial standing. Unfortunately, you could lose your house if you can't afford to make payments on your RV while using a home equity loan. People find themselves in unexpected financial situations, so you should be cautious about this method.
How Long is RV Financing Possible?
If you get an RV loan from a bank, the payment could range from 10 to 15 years. However, you can pay off your loan as soon as you want. You can choose to extend your loan if you want lower monthly payments.
Alternatively, you can spend more monthly if you want higher payments and less time to pay off the loan. How long you can finance a camper taking personal, and home equity loans depends on the lender's terms and conditions
RV Loan's Current Interest Rates
If you're interested in an RV loan, you should try getting the lowest interest rates possible. Each financial institution you visit will offer a different interest rate, so you'll need to research. Some banks can charge an interest rate of 5.24%, and others will charge an interest rate of 8.8%.
However, unless you're in debt or have a bad credit score, your interest rate is unlikely to be above 8.8%. Some RV loan companies also make you put a 10% down payment on the RV before they approve your loan.
How Much Does an RV Loan Cost?
The amount your RV loan cost depends on a few factors, which are your RV loan longevity, your credit score, and the lender that provides the loan. All of these factors can significantly impact the amount you pay on your loan. You can choose an RV loan that lasts between 2 to 20 years, depending on the total cost of your RV
Where to Ask for RV Loan
There are plenty of places you can finance your RV loan through. You can choose a local option or an international option. The following are our recommendations for where to get an RV loan.
Great RV Loan: For those who want little to no credit
Good Sam: For a newer RV
LightStream: For an unsecured loan
How to Apply for an RV Loan
If you're ready to purchase an RV, you should consult a lender. This can be your financial institution, RV dealership, or an RV-specific loan company.
Ask your loan company how much they'll allow you to take out for a loan.
Negotiate your terms
Shop around different companies to find the best options
Have a down payment ready
Review your loan information before signing the contract
Conclusion
Now that you understand how RV loans work, you can feel confident walking into a bank or dealership and requesting a loan. Your interest rate, the base price of your RV, and your loan longevity impact the monthly payments you'll need to cover. Each financial institution will offer different rates, so you should always shop around before selecting your option.