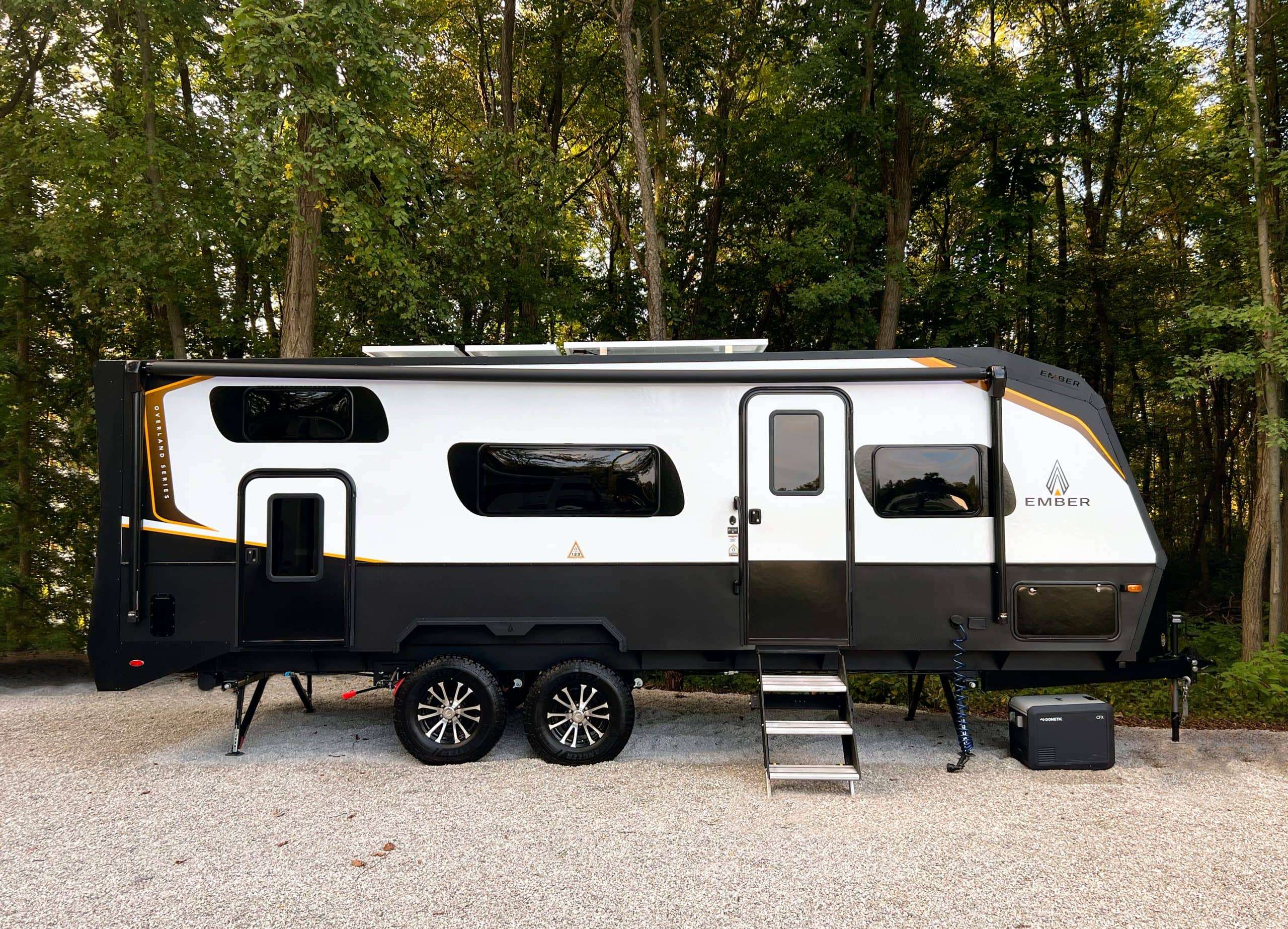 Ember RV Overland Lineup Introduces The New Fully Reconfigurable 240TKR
The innovative Ember RV Overland 240TKR, showcased at Overland Expo East in Arrington, Virginia, redefines adventure travel trailers with its fully reconfigurable design and off-road capabilities.
Ember Recreational Vehicles (Ember RV) has once again pushed the boundaries of innovation in the world of travel trailers with the introduction of their latest offering, the Ember RV Overland 240TKR. 
Ember RV, known for its commitment to quality and innovation, first showcased the 240TKR to dealers during its annual New Product Expo at its on-campus campground. This groundbreaking model was unveiled to the public at the recent Overland Expo East in Arrington, Virginia, and it's already generating buzz in the outdoor and adventure enthusiast community.
This new travel trailer represents a significant leap forward in the world of adventure-ready vehicles, boasting a unique and fully reconfigurable design that sets it apart from the competition.
"Current customers and interested buyers have been asking for 'an Ember toy hauler' since the original introduction of our Overland Series in late 2021. Customers saw the overland potential provided by the Curt independent suspension and our off grid solar upgrades coupled with the quality that Ember delivers, so we're excited to introduce this new floor plan to our lineup."
—Chris Barth, Founder and COO of Ember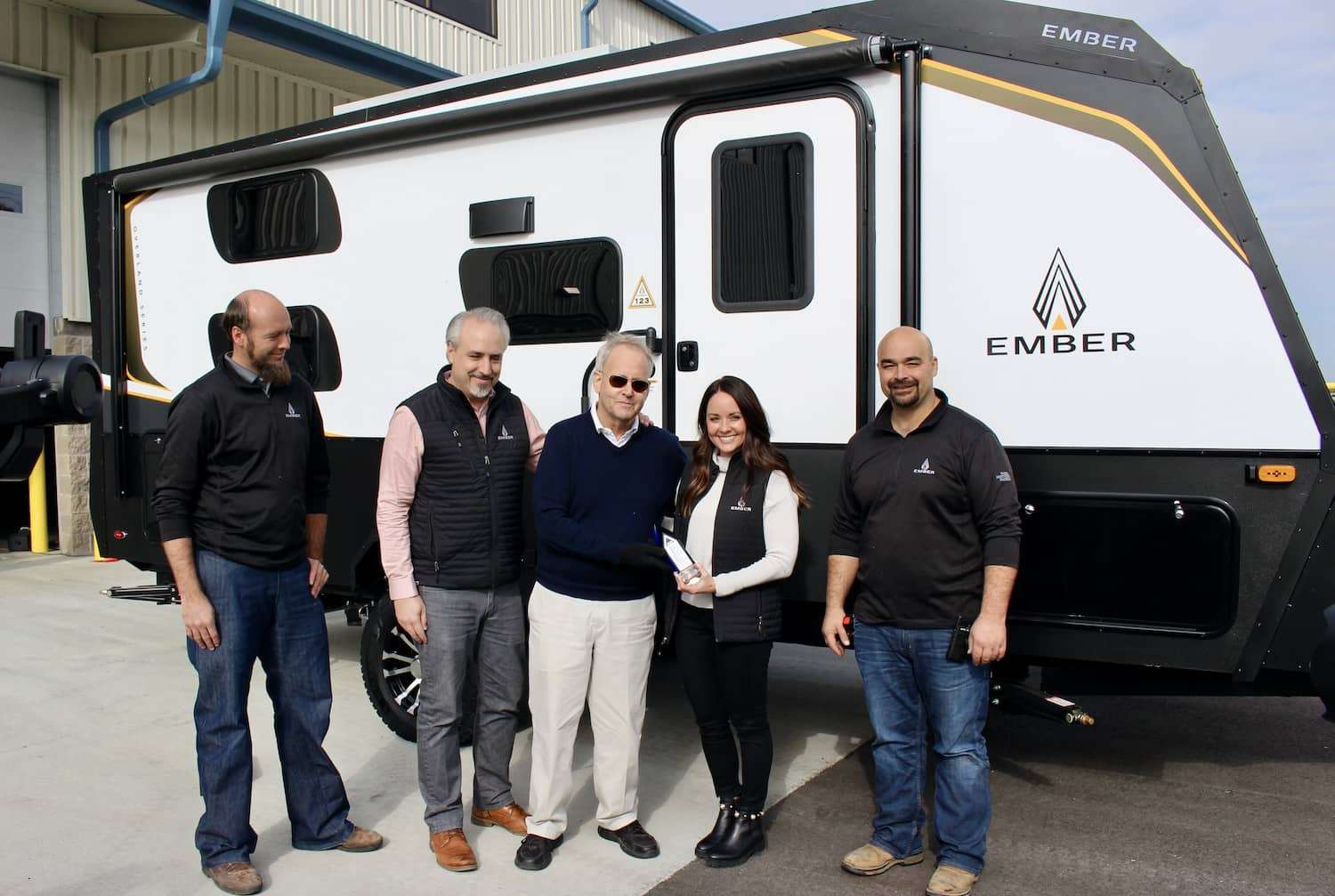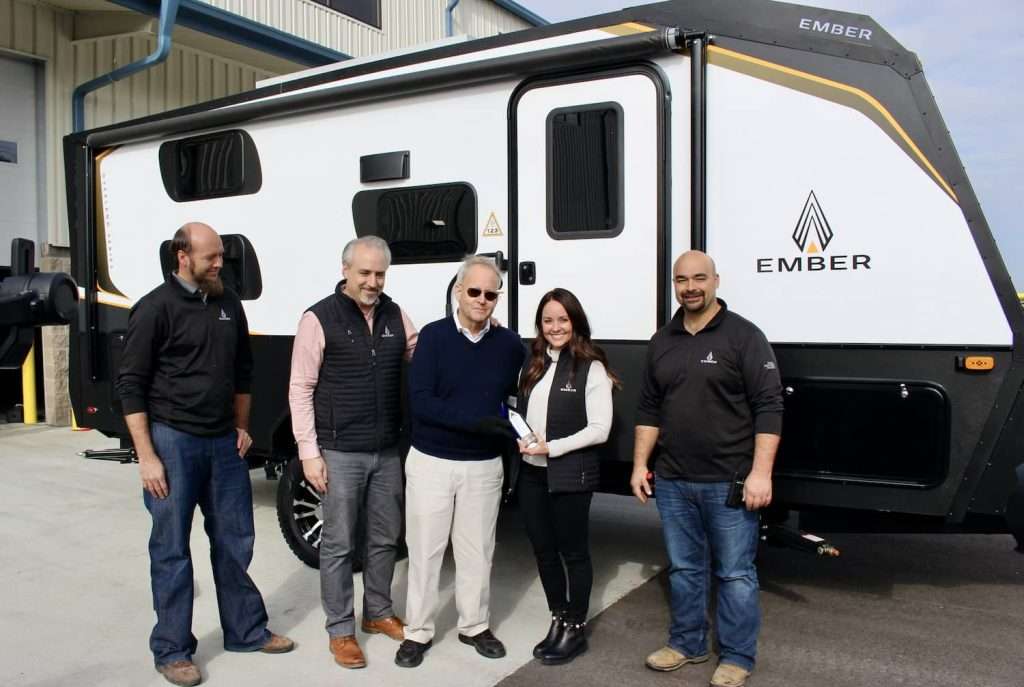 Built on Ember's Trailblazer™ Chassis — featuring the Curt trailing arm independent suspension — the Ember RV Overland 240TKR is a true off-road and off-grid masterpiece. The trailer's standout feature is its patent-pending EmberTrack system, which plays a central role in its design. This system allows for a wide range of configurations and ensures maximum adaptability for different adventure scenarios.
One of the key highlights of the Ember RV Overland 240TKR is its 90″ x 72″ rear ramp door, which serves as a versatile "party deck." This innovative feature opens up to an open-concept gear garage, making it perfect for transporting various outdoor gear such as dirt bikes, golf carts, kayaks, motorcycles, quads, cargo, e-bikes, and even grilling equipment. The bunk platforms in the rear can also be utilized as storage shelving or workspace, adding to the trailer's adaptability.
The front bedroom of the Ember RV Overland 240TKR is where the real magic happens. It features two front Murphy beds that can be independently opened or combined to create a king-sized bed. A hanging wardrobe can be positioned to separate the beds or moved to either side, offering customization for different sleeping arrangements. Last but not least, a Stargazer European window skylight adds a touch of luxury to the sleeping area.
"The 240TKR not only has massively flexible gear storage and bunk space in the rear, but an extremely unique front bed set up with our brand new twin-king reconfigurable space. I'm extremely proud of what the team designed and the versatility it offers. It will allow owners to set up their sleeping situation differently each trip since it can easily convert from a standard King-sized bed to two twin beds. It's like a Swiss Army knife."
—Chris Barth, Founder and COO of Ember
On the campside, there's a flexible table that can be easily adjusted using the Ember Track system, making it suitable for use as a standing desk, dining table, or countertop, or removed entirely to free up space. The Ember RV Overland 240TKR also has an 81-gallon total fresh water tank capacity and rides on Goodyear Wrangler off-road tires, ensuring it can handle rugged terrains with ease.
Designed with adventure seekers in mind, the Overland Series, including the 240TKR, is equipped with the award-winning Curt™ independent trailing-arm suspension, heavy-duty coil springs, and dual shock absorbers on each side. 
Ember RV's commitment to sustainability is evident in the trailer's composite-material structural build and a standard off-grid solar package right from the factory. The company stands behind its products with an industry-leading warranty, providing customers with peace of mind as they embark on their adventures.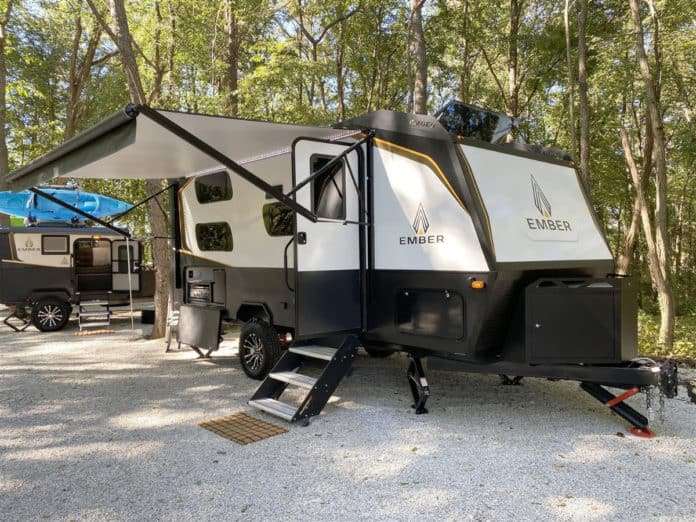 Final Thoughts On The Ember RV Overland 240TKR
Ember RV's Overland 240TKR is a testament to the company's dedication to pushing the boundaries of innovation in the world of travel trailers. With its fully reconfigurable design, off-road capabilities, and thoughtful features, it's poised to become a favorite among adventure enthusiasts looking to explore the great outdoors in style and comfort. 
Ember RV has once again raised the bar, and the Overland 240TKR is sure to leave a lasting impression on the RV world.