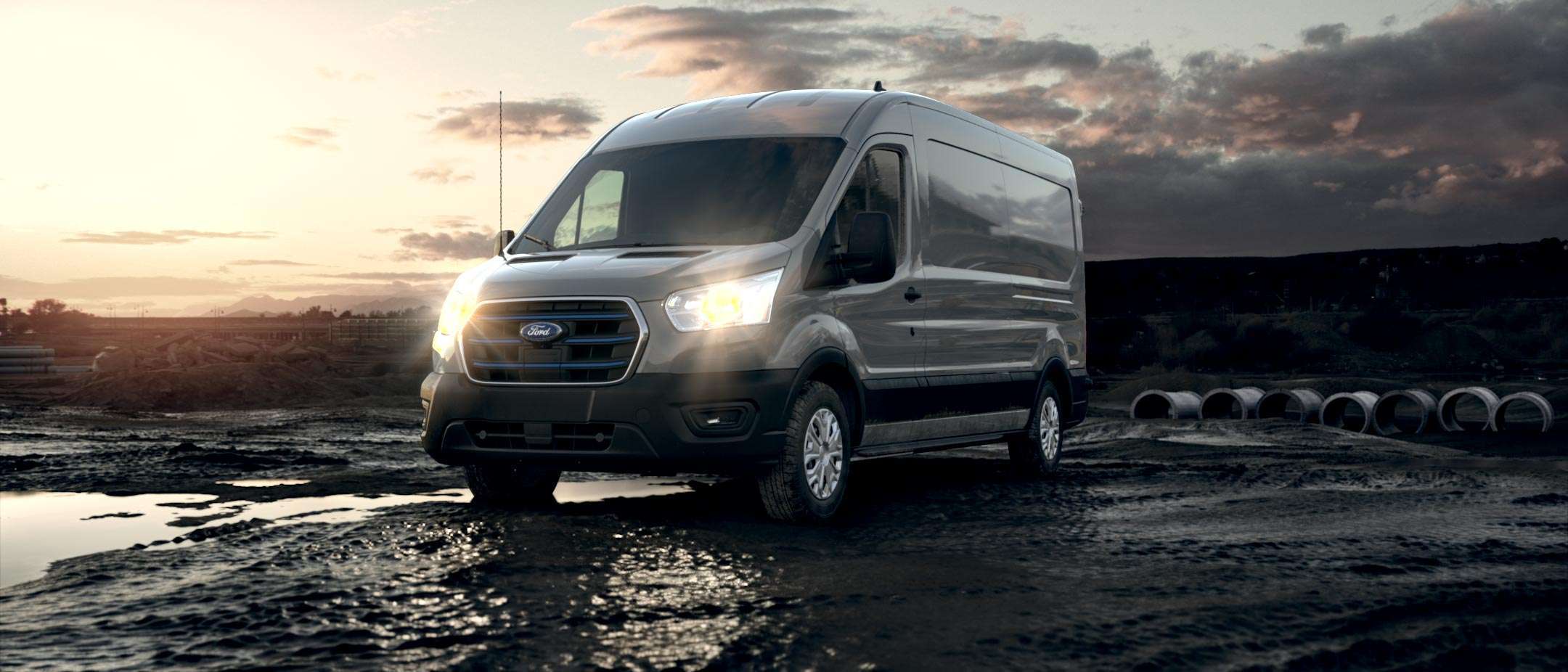 Ford E-Transit Slated To Get A New 186-Mile Option — Will It Find Success In The Current Electric Van Market?
More official details for Ford's new electric van will be released on May 11 — here's what we know so far.
Industry pioneer Ford is set to announce a direct upgrade to their acclaimed electric van, the Ford E-Transit, on May 11.
According to reports from this year's ACT Expo (Advanced Clean Transportation Expo) — which ran from May 1 to May 4 — one of the primary upgrades in this newer E-Transit model will be a larger extended-range battery. Based on what we know so far, this upcoming E-Transit model will have an estimated 48% increase in its average range.
This is definitely a noteworthy increase, especially when we take a look at the raw numbers for the ranges with a side-by-side comparison — the current E-Transit model has 126 miles of range, while reports from ACT Expo state that the new upcoming model will have approximately 186 miles of range.
In addition to this, hints were also dropped regarding improved charging capabilities, which comes from the inclusion of a more advanced AC charger.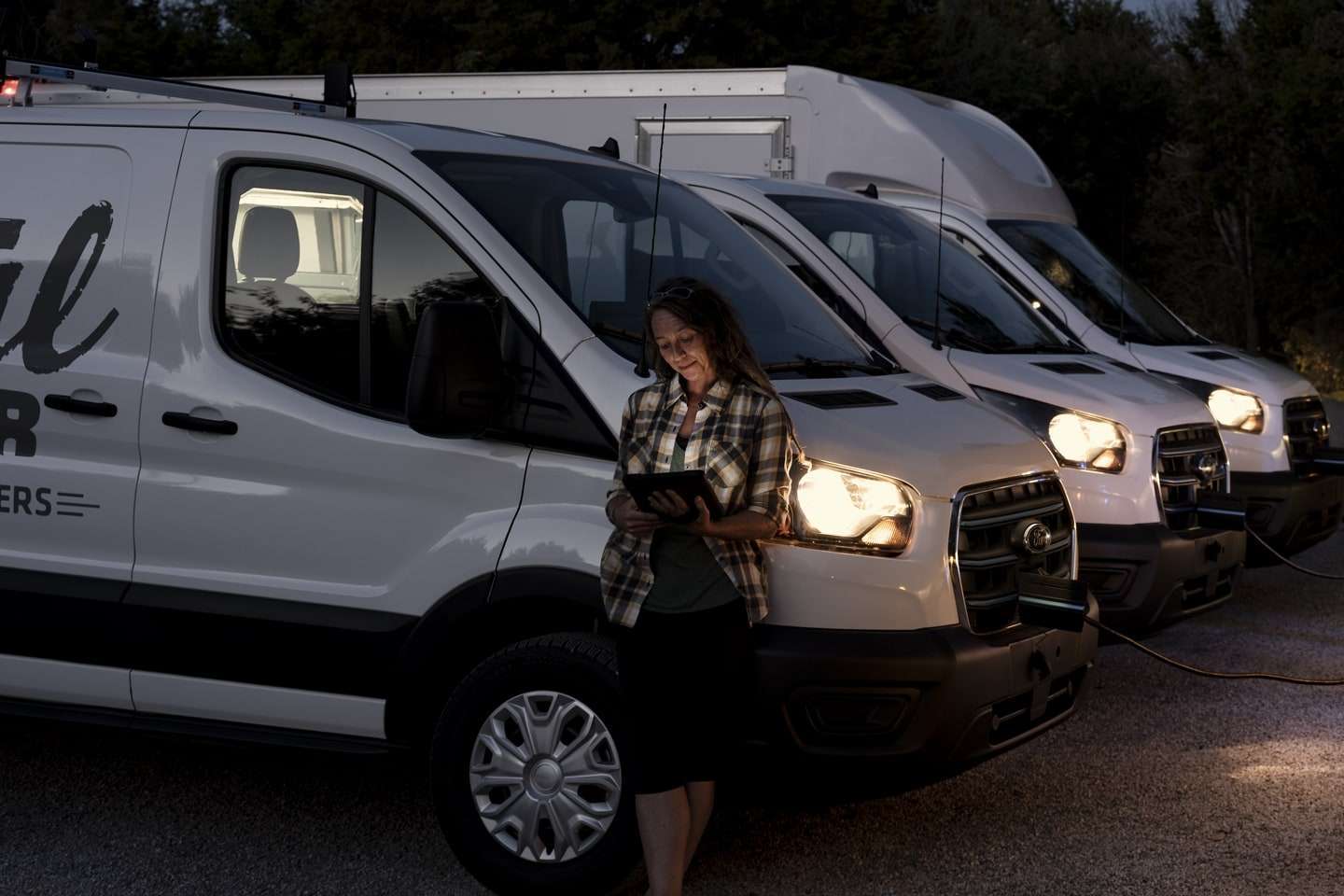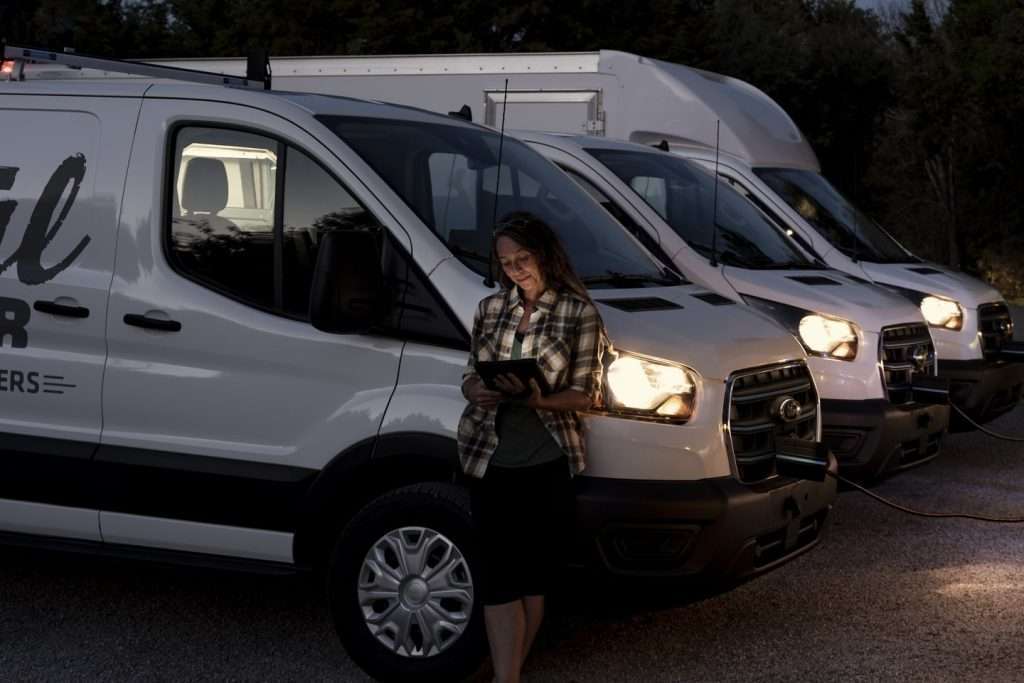 All of this data comes straight from Ted Cannis, CEO of Ford Pro (Ford's commercial vehicle division), and his exclusive interview with Jameson Dow from Electrek.
Not only did Cannis tease a few key details about the upcoming Ford E-Transit, but he also provided some insight into how the team at Ford Pro is approaching their commercial vehicle programs going forward.
What Has Ford Pro Learned From Their Electric Van Customer Base?
According to Ted Cannis, he and his team at Ford Pro have been keeping their ears to the ground and have taken both the concerns and commendations from their commercial customers into account.
In particular, he said that some commercial customers voiced concerns over charging capabilities — stating that it was one of the most worrisome factors that they had to consider when it came to their fleets.
These worries are not unfounded, since the day-to-day usage patterns of commercial vans can vary drastically (even within the same company) based on factors like seasonal workloads, inclement weather, and inconsistent access to charging solutions.
The aforementioned higher capacity battery and faster AC charging solutions should be a big step forward when it comes to alleviating the concerns of Ford Pro's commercial customers.
Here's A Comparative Breakdown Of The Current E-Transit And The Upcoming Model
Until we get a comprehensive breakdown of the upcoming E-Transit upgrade on May 11 . . . we really can't say for sure just how much better it is than the current E-Transit models that we have on the market today.
That being said, here's what we know so far, based on the insider knowledge that we've seen.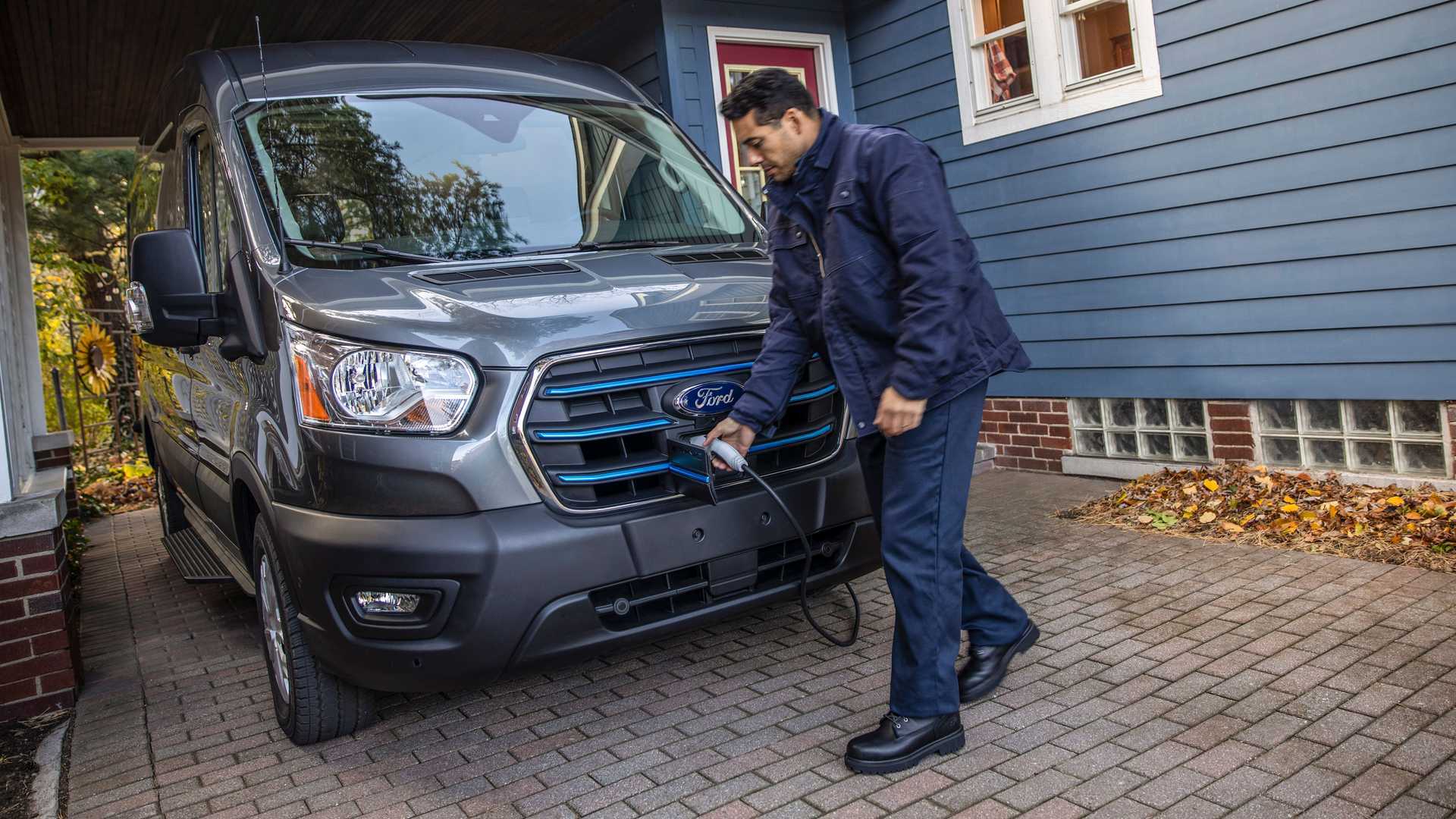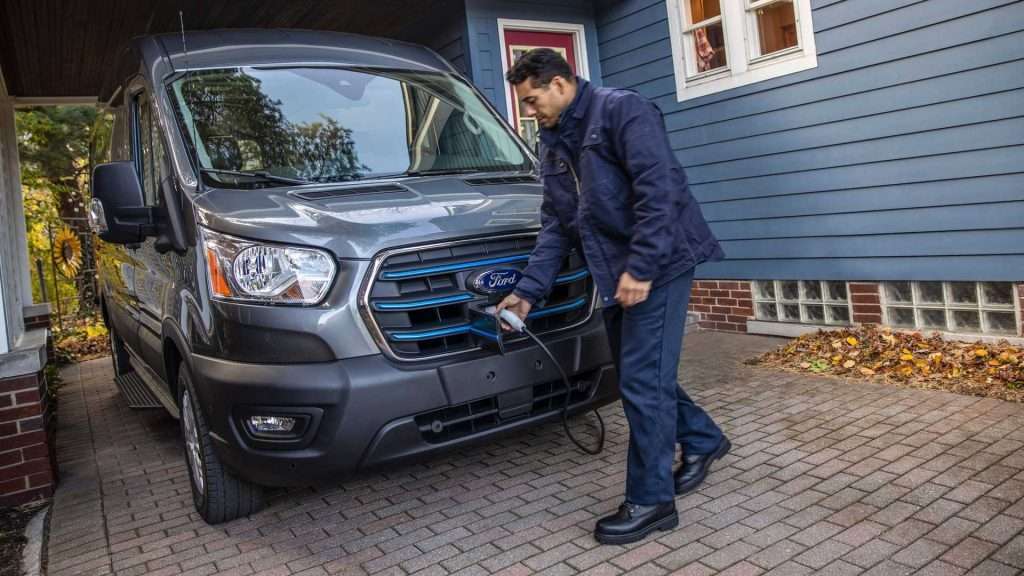 It Features A Significant Charger Upgrade
The onboard AC charger of the current Ford E-Transit model clocks in at 11 kW; however, the upcoming upgrade is said to have a faster AC charger at 19.2 kW.
Average Charging Times Have Been Reduced Significantly
Charging times are hard to pin down because they can vary due to factors like power sources and available charging solutions.
That being said, the average charging time (from 0%–100%) for the current E-Transit is approximately 8 hours; however, the upcoming upgrade is estimated to achieve the same feat in only 5 hours.
Battery Capacity Has Had A Sizable Increase
The battery capacity of the upcoming E-Transit still hasn't been revealed just yet but there are some estimates that we can make based on the data that we have so far.
Long story short, the approximate 50 percent increase in average range, from the current E-Transit model to the upcoming upgrade, gives us an idea of where to look in Ford's current electric vehicle lineup.
One vehicle that seems to fit the closest with what we expect from the upgraded E-Transit's battery capacity is the Ford F-150 Lightning.
The F-150 Lightning has a 98 kWh battery, so we can assume that the new E-Transit will be somewhere in that ballpark.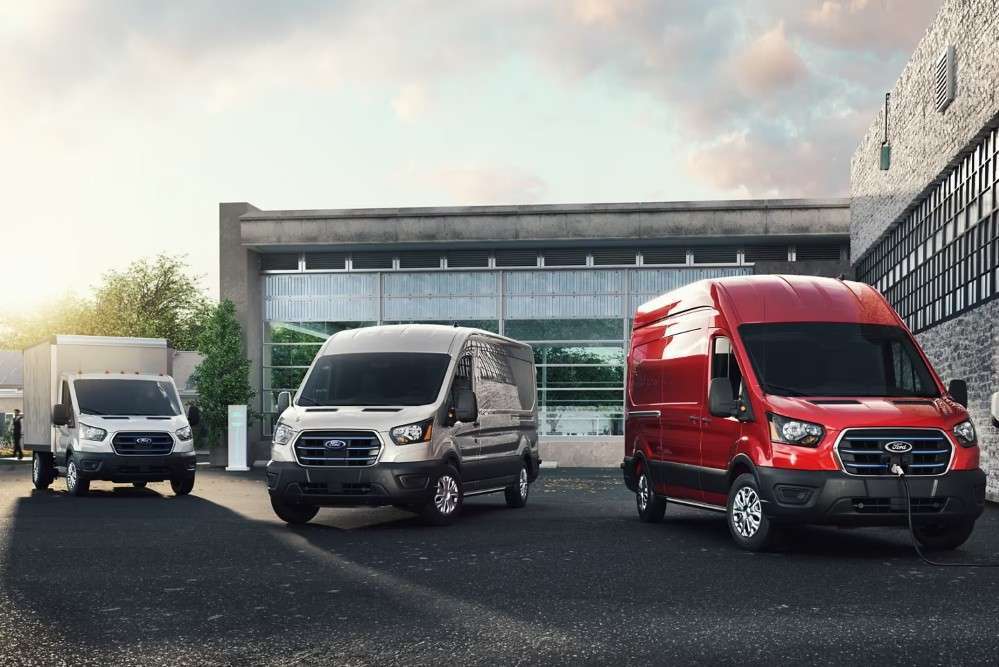 Is This Enough? — How Will This New E-Transit Fare In The Current Electric Van Market
When it comes to commercial use, the current market for electric vans can seem somewhat 'temperamental' at times.
This stems from the fact that although many companies have been showing an interest in the idea of adding electric vans to their fleet, a lot of them don't want to take on the investment due to unfamiliarity and upfront costs.
As a matter of fact, some smaller businesses have even taken to using commercial rental services for electric vans; just to achieve short-term savings while they weigh their options.
It's quite clear that the upgraded E-Transit, with its 186 miles of range, isn't going to be beating out some of its rival electric vans that will be released this year — for example, GM and Sprinter are expected to debut ~300-mile range vans. However, affordability may be where the new E-Transit shines.
Businesses that have relatively shorter travel routes and reliable charging solutions may be the target audience for Ford Pro's upgraded E-Transit . . . we'll just have to wait and see.