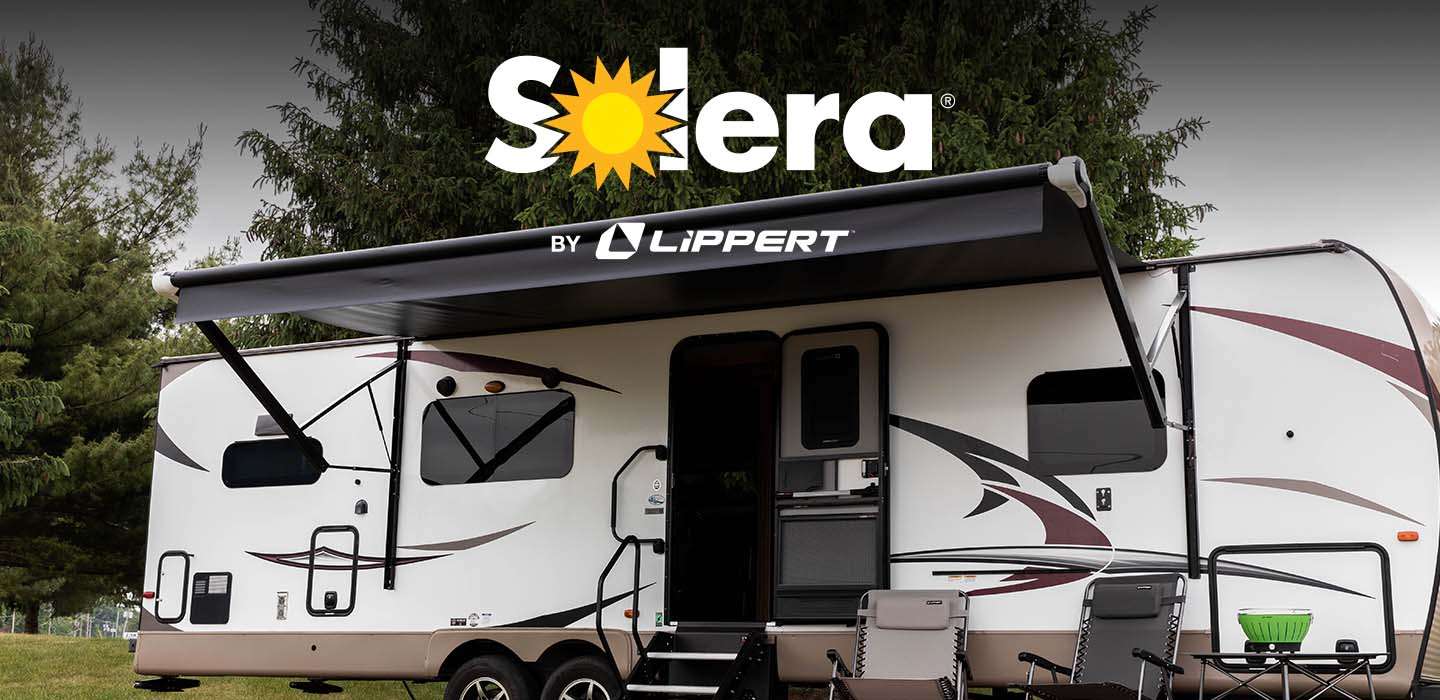 The Perfect Awning For Off-Grid Living — Lippert Reveals Industry's First Flexible Solar Canopy, Which Provides Up To 300 Watts Of Solar Power
Lippert's Solera OG awning (and their partnership with Renogy) has piqued the interest of RV owners who have been starved for more reliable off-grid living solutions.
In a recent press release, Lippert Components, Inc. (Lippert) revealed one of its newest RV accessories that it has been working on — its Solera OG (Off-Grid) brand awning.
These awnings are poised to be a unique product on the market because they hold the distinction of being the industry's first flexible solar canopy that will be available to consumers (no more prototypes and unfulfilled promises). 
Although Lippert stands tall as the face of this "unmatched innovation in awning integrated photovoltaic technology (AIPV)", it would still not have been possible without the exclusive partnership that they have established with Renogy.
"As the demand for solar power in off-grid living continues to surge, we are excited to reshape the landscape through the continuous innovation of our product offering. With their lightweight design, Solera OG awnings are poised to redefine the boundaries of solar power integration."
—Andrew Mock, Vice President of RV Sales at Lippert


Here's What You Need To Know About Renogy
Renogy is an industry leader when it comes to solar and sustainable energy solutions — with its core mission being to accelerate the adoption of clean energy solutions, while also removing barriers to sustainable living and energy independence.
Renogy has been providing off-grid enthusiasts (RV owners or otherwise) with reliable power solutions for over a decade and they are aiming to "empower the energy independence of 50 million people with DIY-friendly and reliable renewable energy products by the year 2030". 
Renogy has garnered a reputation for having all-in-one energy solutions that are easy to understand, install, and operate… while also being extremely effective and efficient. 
"Renogy solar panels have been providing RV owners and off-grid enthusiasts reliable off-grid power for 13 years. We're excited to be partnering with Lippert to make solar energy even more accessible through innovation and advanced CIGS technology."
—Yi Li, Founder & CEO of Renogy
Here's What We Know About Lippert's Solera OG (Off-Grid) Awnings
On the surface, Lippert's Solera OG awnings look just like regular RV awnings and install just as easily as them as well. However, due to the utilization of Renogy's proprietary thin-film solar technology, RV owners will (as mentioned previously) also have the additional benefit of being able to generate up to 300 watts of solar power. 
Solar power energy solutions for RVs are by no means a new concept — having existed for decades now. That being said, even to this day, most conventional solar power additions for RVs involve the installation of rigid panels… which can have considerable upfront costs and involve a great deal of additional labor.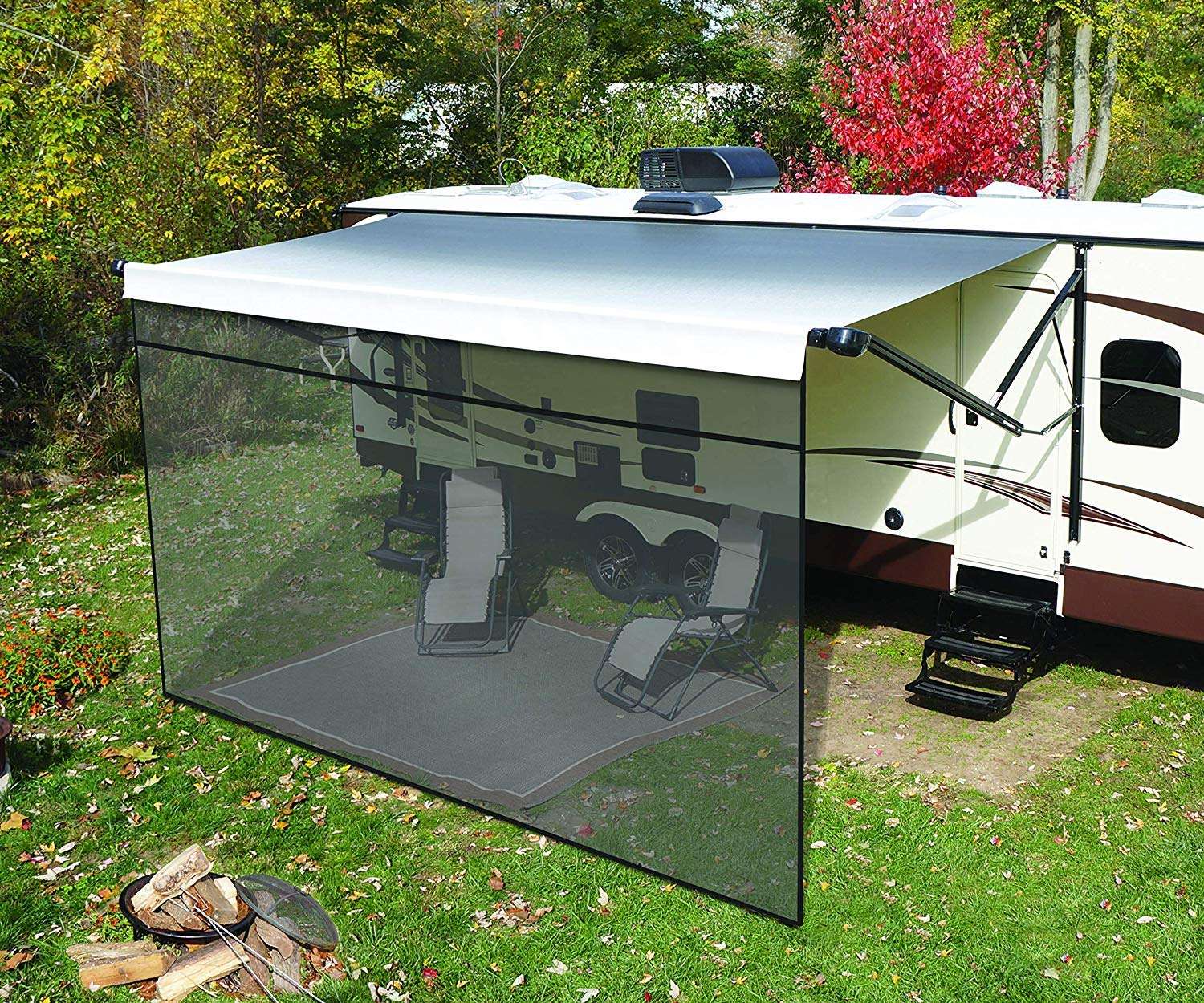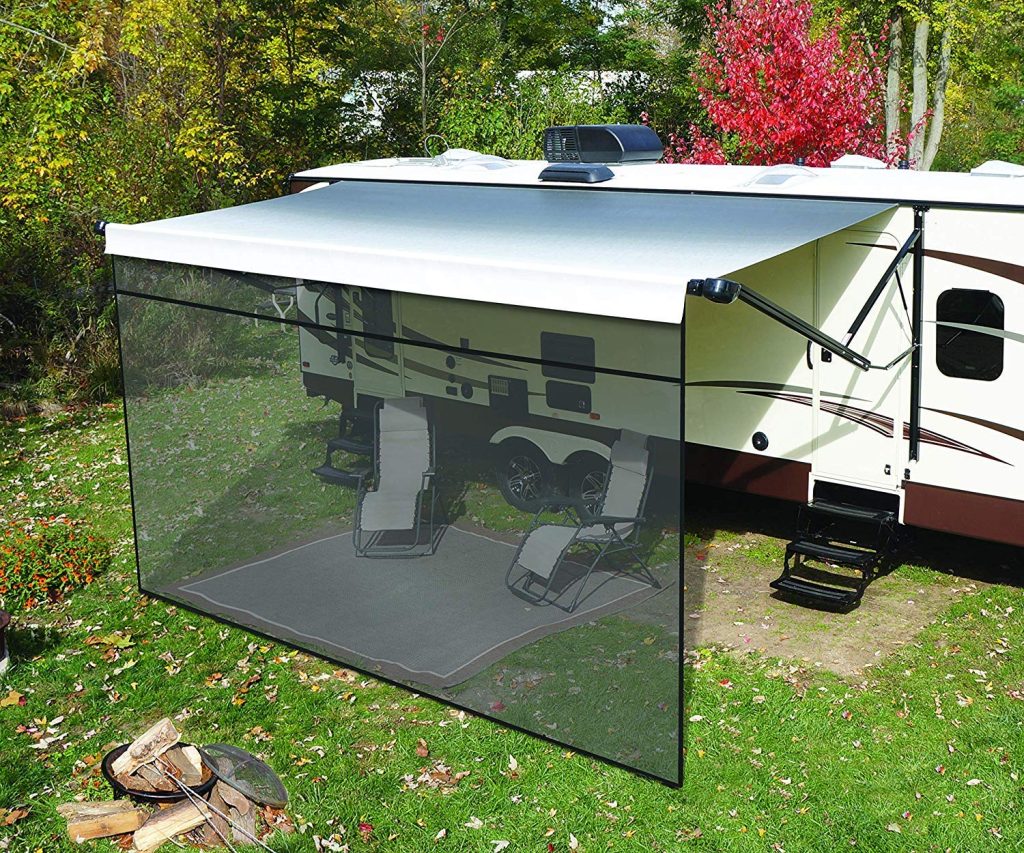 On the other hand,  Lippert's Solera OG awnings have the ability to provide additional solar power for your RV, without the need for intrusive installations — which in turn cuts back on labor (expenses and time) and the addition of extra weight to your RV.
"We are excited for this opportunity to stand at the forefront of solar power accessibility. With their lightweight design and cutting-edge technology, our Solera OG awnings redefine the possibilities of sustainable energy integration, revolutionizing the way the users harness the sun's power for off-grid living."
—Mark Boessler, Vice President of Aftermarket Sales at Lippert
In addition to this, Renogy's innovations, with their state-of-the-art "awning integrated photovoltaic technology (AIPV)", have also led to Lippert's Solera OG laminated vinyl awnings being both shatterproof and retractable… without compromising their overall effectiveness. 
In fact, Lippert has even stated that their Solera OG awnings are still capable of significant levels of power generation — up to 200 watts — even when they are in the retracted, travel, or stored positions. 
When Can We Expect To Get Our Hands On Lippert's Solera OG Awnings?
According to Lippert's press release, we can expect to see their Solera OG awnings being released in fall 2023. This is not only great news for current RV owners but also for prospective RV renters as well — since RV accessories like this will help to bring older (and more affordable) rentals up to par with modern options.