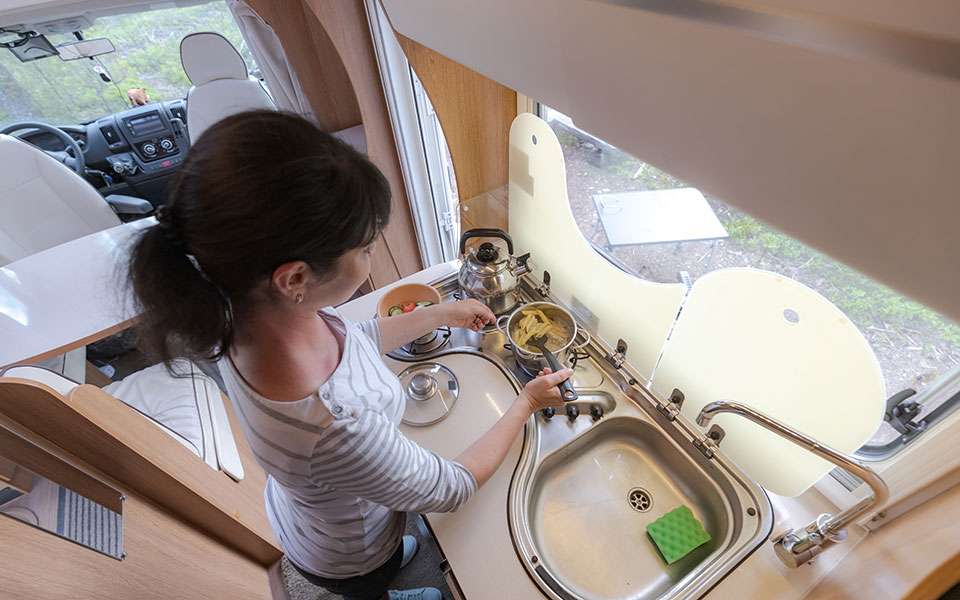 17 Best RV Accessories
When RV travelers pack for an adventure, they mostly think about the size, space, and weight of their RV accessories. On your road trip, you need to have the best RV accessories with you. The goal of this article is to help you find the best RV products so that your road trip will be fun and memorable. You can find a lot of cool gadgets and accessories to help you get your RV all set up and ready to go on the road. You don't need every accessory. It can be hard to figure out what you need for your road trip. So, this article can help you find the best accessories for your next RV road trip.
Essential RV Accessories
Since we started using RV accessories regularly, we've found that RV accessories are one of the most important things to think about when traveling. Here is a list of the 17 best RV accessories for people who are just starting out. These accessories may be unfamiliar to someone new to RVing. So for people who have never camped in an RV before, here are the first 5 accessories you should consider having on your RV camping trip.
1. Cell Phone Signal Booster
Cell phone boosters will make the phone signal stronger. With the cell phone booster accessory, you can improve the signal from any cell phone service provider.
2. Wi-Fi Booster and Repeater
Wi-Fi boosters and cell phone signal boosters are similar in what they can do. Wi-Fi boosters will improve the Wi-Fi connection. With a Wi-FI booster, you can pick up the Wi-Fi signal even if you are far from the tower.
3. RV-Specific GPS
The RV-specific GPS is helpful for people who need to travel on wider roads while pulling a trailer or driving a larger RV. Just tell the GPS how large your RV or trailer travel is, and it will show you the safest way to get there.
4. Tire Pressure Monitoring System (TPMS)
TPMS is another one of the best RV camping accessories because it keeps track of your tires' temperature and pressure. If it gets a signal that changes quickly, it will beep to let you know. No matter what kind of RV you have, it can come in handy, especially if you are pulling something behind it. By using this accessory, you can keep your RV and wheels from getting severely damaged.
5. Surge Protector and Electrical Management System (EMS)
The power surges and drops are too much for the RV's electrical system to handle. A Surge Protector and Electrical Management System will keep your RV from getting damaged in a big way. The surge protector keeps your RV from getting damaged by an electrical surge that can come from the power pedestal. This can be caused by lightning, a problem with the power pedestal, or even a surge of electricity from the power lines.
Electrical management systems are like surge protectors, but they do a lot more. For example, they can check for wrong wiring, low voltage, and a whole host of other electrical problems. But almost all of the products on the market that are called "RV surge protectors" do everything that an electrical management system does.
Fun RV Accessories for Living Area and Kitchen
Most RVers sometimes run into the same frustrating problem: they don't have enough space. In this section, we will explore some fun, space-saving RV accessories for the living room and kitchen. All of these RV accessories are a must-have and will help you save space.
6. Zippered Bed Sheets
If you want to make a bed in your RV that looks nice and is different, these zippered bed sheets will be a game-changer for you. If your RV has a standard-sized bed, then you can use it. What's good about this product is: The top layer zips up easily and is easy to clean. The fitted sheet won't come off as well.
7. Space Saving Hangers
The space savings hangers can increase your RV wardrobe's storage space. Using this accessory, you will quickly get enough space for bins, shoes, and other items in your closet. You can use this hanger to hang everything from pants to jackets.
8. Screen Door Crossbar
Add a door crossbar to your RV's screen door to make it look better and be worth more. Most of the time, it's hard to open the screen doors on an RV. You can get out of this tough situation if you use the handle on the screen door. These are some other good things about this RV accessory:
Helps you to exit effortlessly
Easy to open
Saves your RV screen door from damage and expensive repairs
Luxury RV Accessories
Luxury RV accessories can make a big difference in how much you enjoy camping. We'll tell you about some of the most important RV accessories, from ways to relax to tools for cooking. If you get these things once, you won't be able to live without them.
9. Clam Quick-Set Screen Tent Gazebo
The Clam Quick-Set Screen Tent Gazebo is one of the most sought-after RV items. You can't ignore this RV product because it has so many benefits. Here's what's good about it:
Gives outdoor space for more living.
Gives outdoor space for more living. Provides shade It and keeps bugs from coming inside.
On a rainy day, it can be a good place to hide.
It fits everywhere easily, even on a picnic table.
Requires no assembly.
10. Inflatable Hot Tub
The inflatable hot tub is a must-have RV accessory that lets you change the jets and temperature of the water. This item has a digital control panel and an automatic timer. Both money and energy are saved. You can blow up the portable hot tub with a pump.
11. Propane Fire Pit
On a cold night, the propane fire pit is one of the main sources of heat. This will let you enjoy the cool weather without having to go back to your RV. The fire pits that use propane don't make ashes. So, you can use them when you can't burn them. Here are some things that are good about a propane fire pit:
It's easy to keep the flame going.
Leave no ashes as it is a smokeless flame.
Adjustable Easy to carry and light.
RV Decorating Accessories
RV decorations are essential if you decide to live in your RV. Everyone wants their home to look good, even if their home is in their car. The good news is that RV decorating accessories can help you make your RV look a lot better. You can make your RV look warm and inviting with big decorations. Here are some of the best accessories for decorating a camper.
12. Camper Kitchen Towels Set
A camper kitchen towel set is an easy way to make your RV look nice. You can get funny quotes printed on towels with pictures of the campfire, an RV, a tent, and many other things. Everyone will be drawn to the towel because it is well-made and looks nice.
13. Camper Signs Decor
Camper signs are another thing you need to decorate your RV. It's a popular RV decoration, and it looks old and rustic. It's a happy and funny way to welcome your guests, and everyone will laugh when they see it. The RV decor signs will come in different styles, colors, and with different details.
14. RV State Sticker Travel Map
This is another must-have RV decoration that will help you stay on track during your trip. With this map of state stickers, you can figure out how much of the country you've seen. Also, it shows your experience to everyone at the campground. Also, these RV accessories for decorating add bright colors to your RV. You can get a personalized travel map sticker for the wall, door, or window of your Campervan.
Unique RV Accessories
This section will explore accessories that help you upgrade and improve your RV interior and exterior space. You can add more fun to your adventure with these accessories. There are many accessories available, but we will only talk about a few of them here.
15. Outdoor Shower
You may not have a standard shower in your tent trailer, but you can get one with these travel trailer accessories. Having a shower outside can make a big difference in your camping trip. Also, it has the following advantages:
Simple and easy to set up.
Doesn't take up the valuable space inside.
Make your RV setup more luxurious.
16. Pop-Up Camper Toilet
When you are close to nature on an adventure, you can enjoy things like waking up to the sound of birds singing and the breeze. It also has drawbacks, like the fact that you have to go to the bathroom to do number 2. If you have a pop-up camper toilet, you won't have to go through too much trouble. It is an important part of a travel trailer. This has the following benefits:
It will easily fit your needs
This toilet has both flush and push option
It gives you extra comfort
17. Trash Can
It's important to throw trash and waste away in the right place when setting up a camp or being close to nature. But, sadly, we often forget how important it is. One of the most important things you should bring with you in your travel trailer is a trash can. Here are some of the ways it helps:
A trash can that is light and can be folded up.
It helps you stay in order during your adventure.
Easy to fold up and store.
Best Place to Buy RV Accessories
Buying RV accessories is a big choice that involves a lot of steps. So, you might not know where to buy RV accessories most of the time. Don't be afraid. Here, we'll show you how to save a lot of money on the best RV accessories. The best places to buy RV parts and accessories are:
Final Thoughts about the Best RV Accessories
Wasn't the above list of the 17 best RV accessories great? We hope you found the above information interesting. If you want to buy RV or camping gear, you could look at the list of online stores above. Let us know what you think if you buy any of the accessories we suggested. You should have a great time camping with these excellent RV camping accessories.