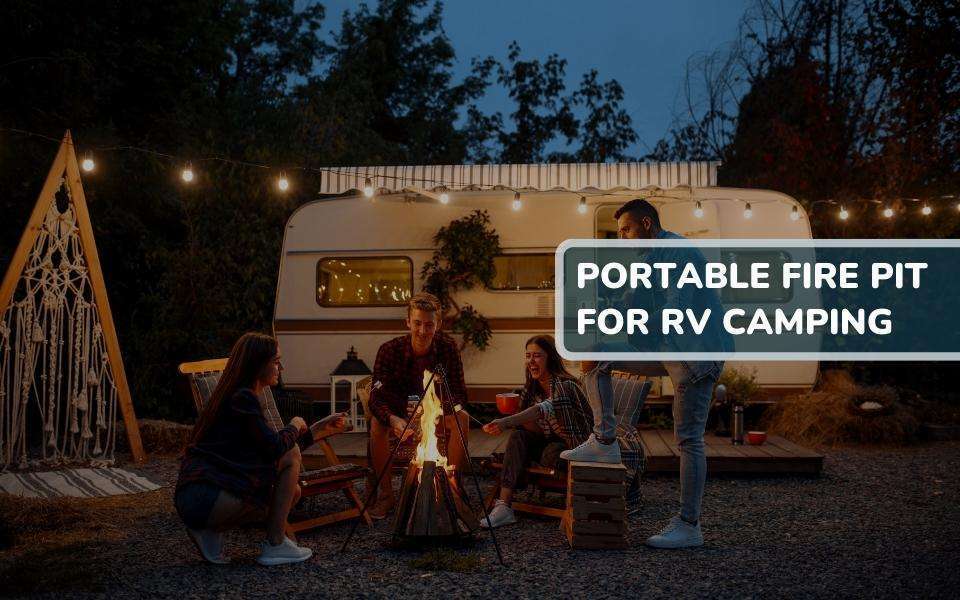 How to Choose The Best Portable Fire Pit for RV Camping
How to Choose The Best Portable Fire Pit for RV Camping? Portable fire pits are one of the important RV accessories as campfires and camping go hand in hand. As an RV enthusiast, you're not just limited to staying in campgrounds. With the right camping gear, you can enjoy the outside weather and even venture into the great outdoors with your RV.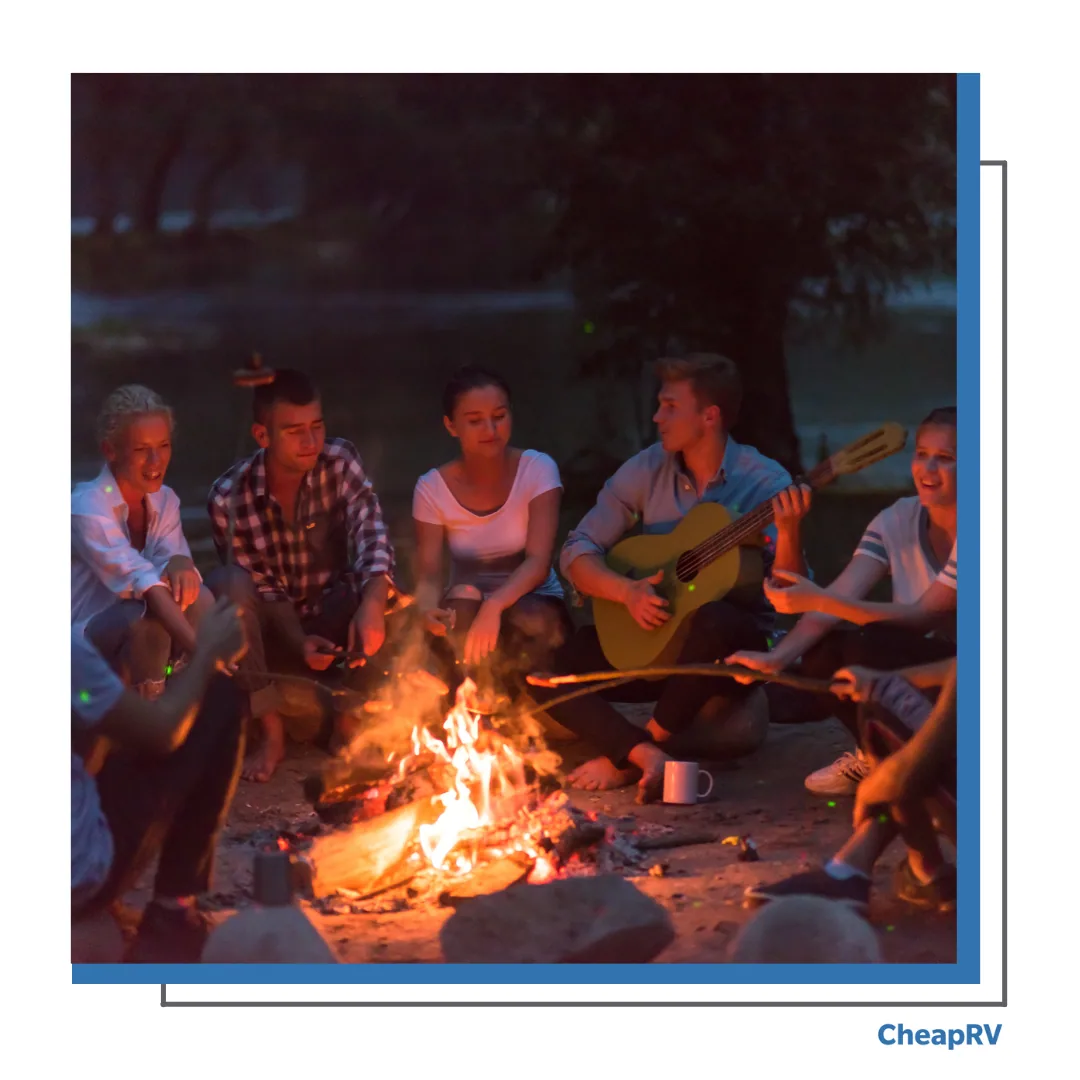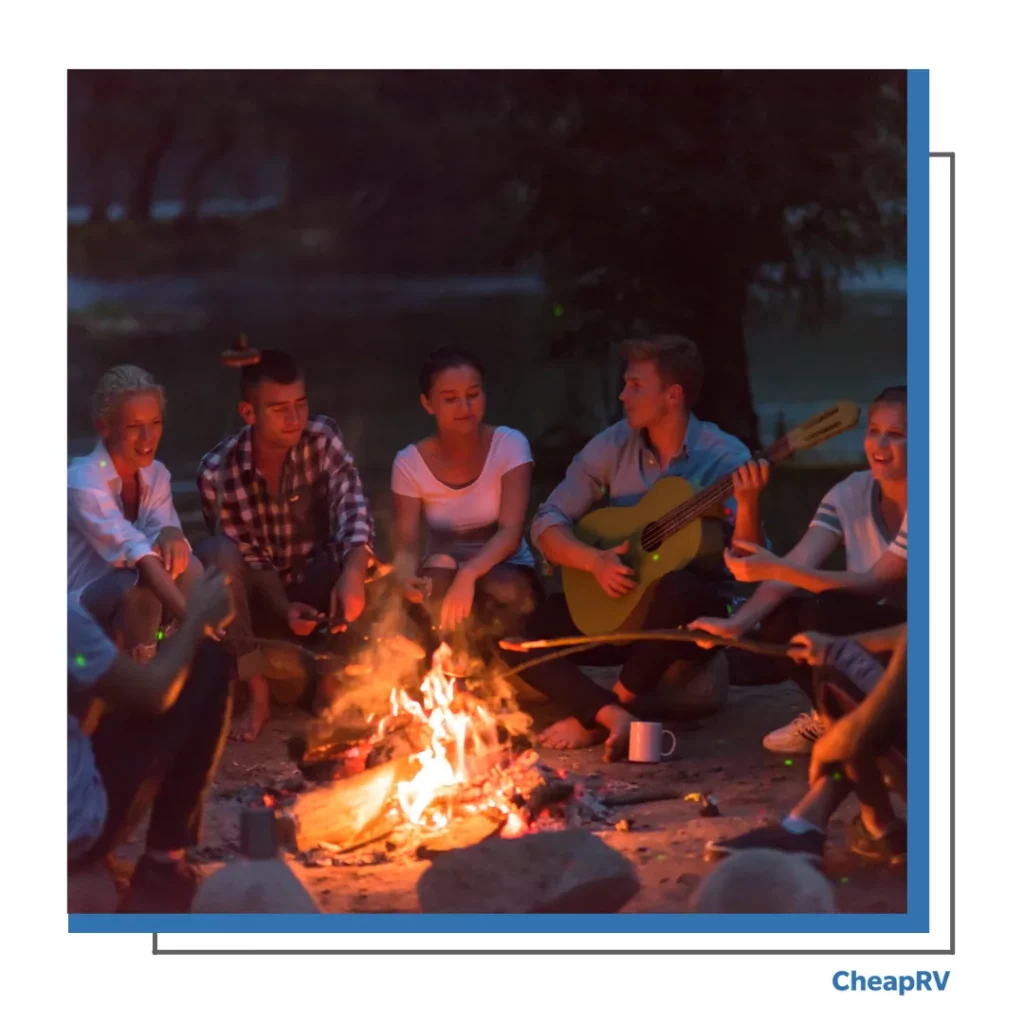 Due to the nature of their design, portable fire pits can simultaneously be your new campfire friend and savior. You know what it is like – you just pitch your tent, park your RV or hook up your campervan, and suddenly you are ready to spend a whole weekend in the wide open.
So, in this article, we will discuss the best portable fire pit for camping. Keep reading.
Top Benefits of A Portable Fire Pit
The portable fire pit is a great way to enjoy the comfort of a campfire without all the work. There are many benefits to having a portable fire pit for RV camping trips, but here are some of the top ones: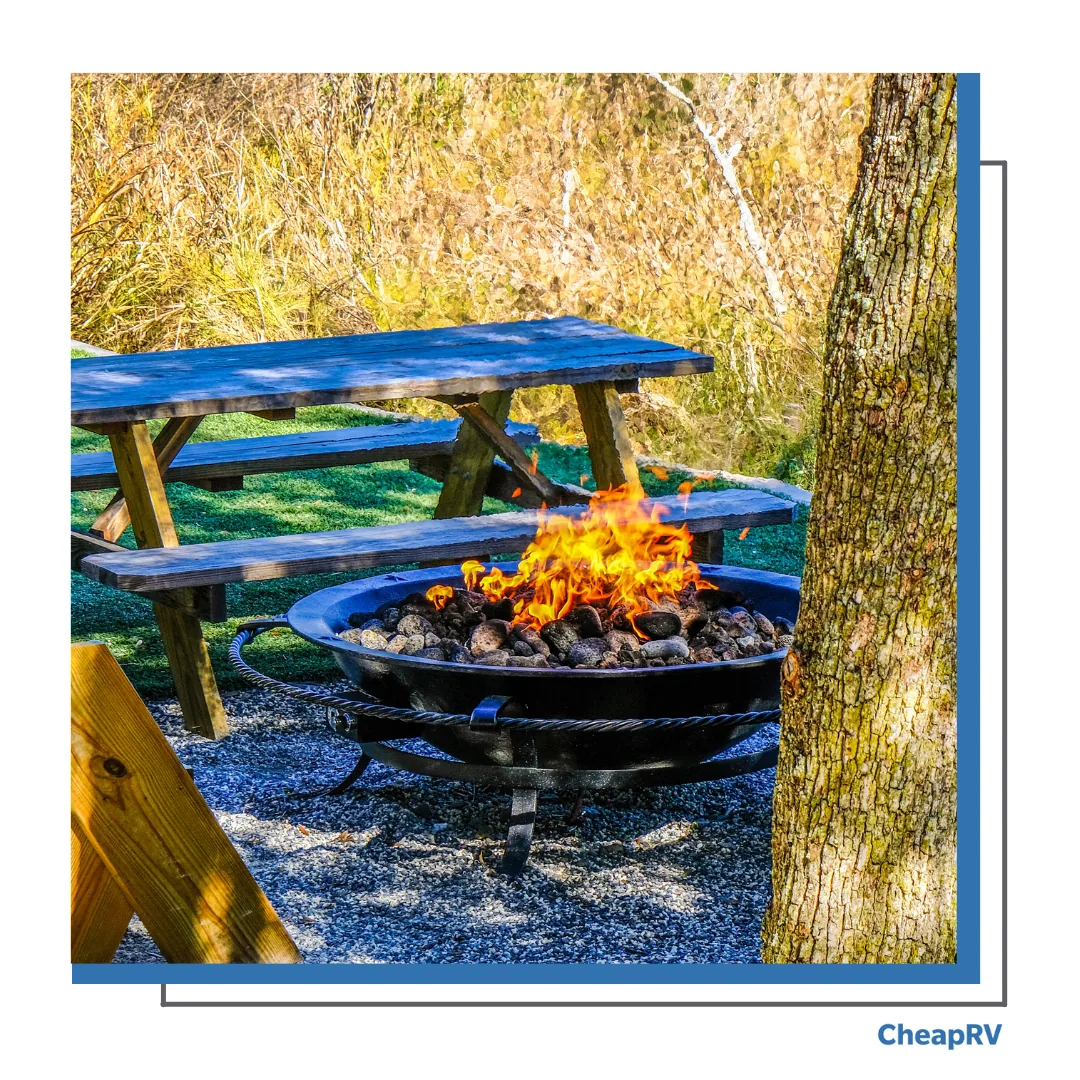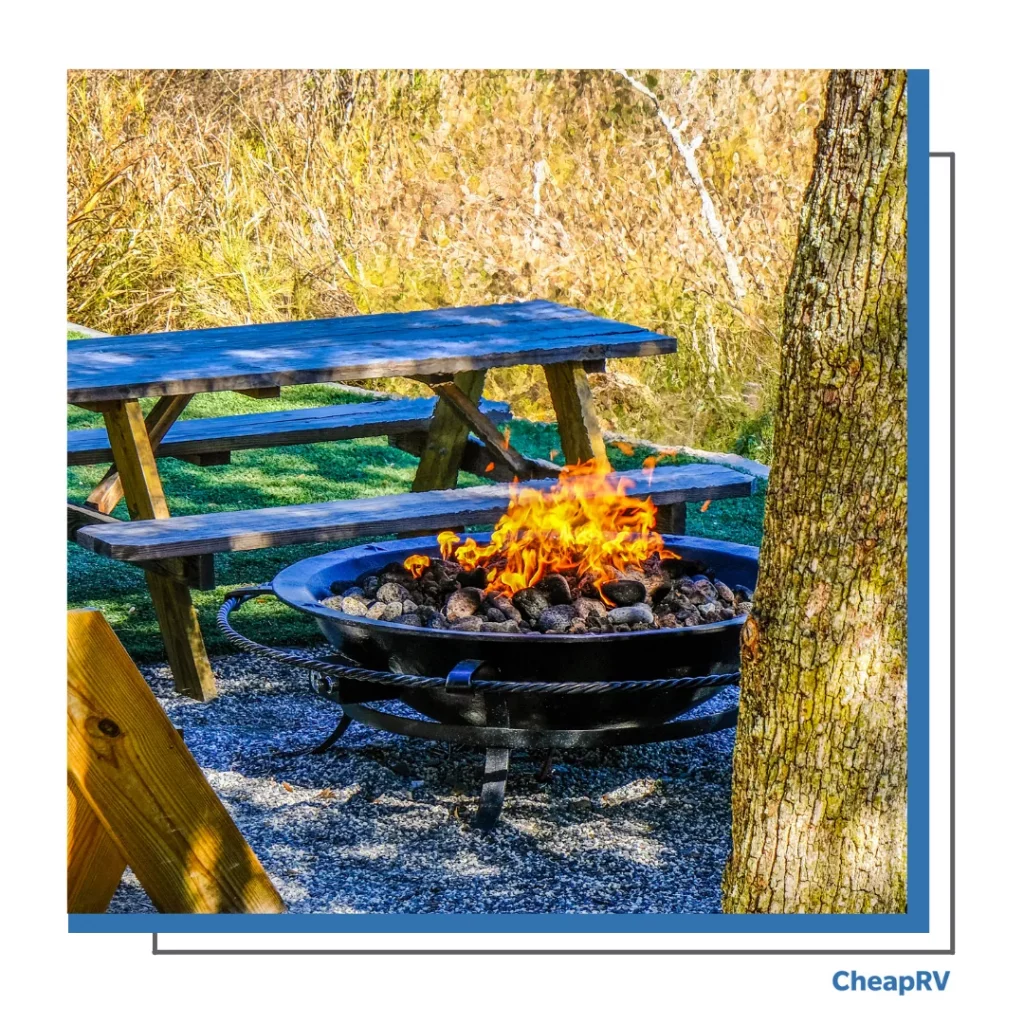 Portable fire pits produce less smoke compared to traditional campfires,
Instant access wherever you are RVing or camping
Previous campers can't leave unexpected debris in it
Safer than Wood Stoves or Gas Grills
Great for camping with kids
Types Of Portable Fire Pits
Portable fire pits come in all shapes and sizes, from traditional wood-burning to more modern propane-powered ones. Some are designed for camping, others for backyard use, and some for both. Here are some of the most common types of portable fire pits and what you'll find in each category.
Wood-Burning Fire Pits
These portable fire pits are just what they sound like: a fire pit that burns wood. They're great for camping because you can use them anywhere there's an open flame—and they're also easy to transport.
While they tend to be larger than other styles of portable fire pits, they're still relatively small compared to traditional outdoor fireplaces. And if you get one made of steel or cast iron, it won't be too heavy (though some weight will still be involved).
Propane Fire Pits
If you're looking for an outdoor fireplace that's easy to set up and take down again whenever you need it, a propane-powered portable fire pit might be just what you're looking for.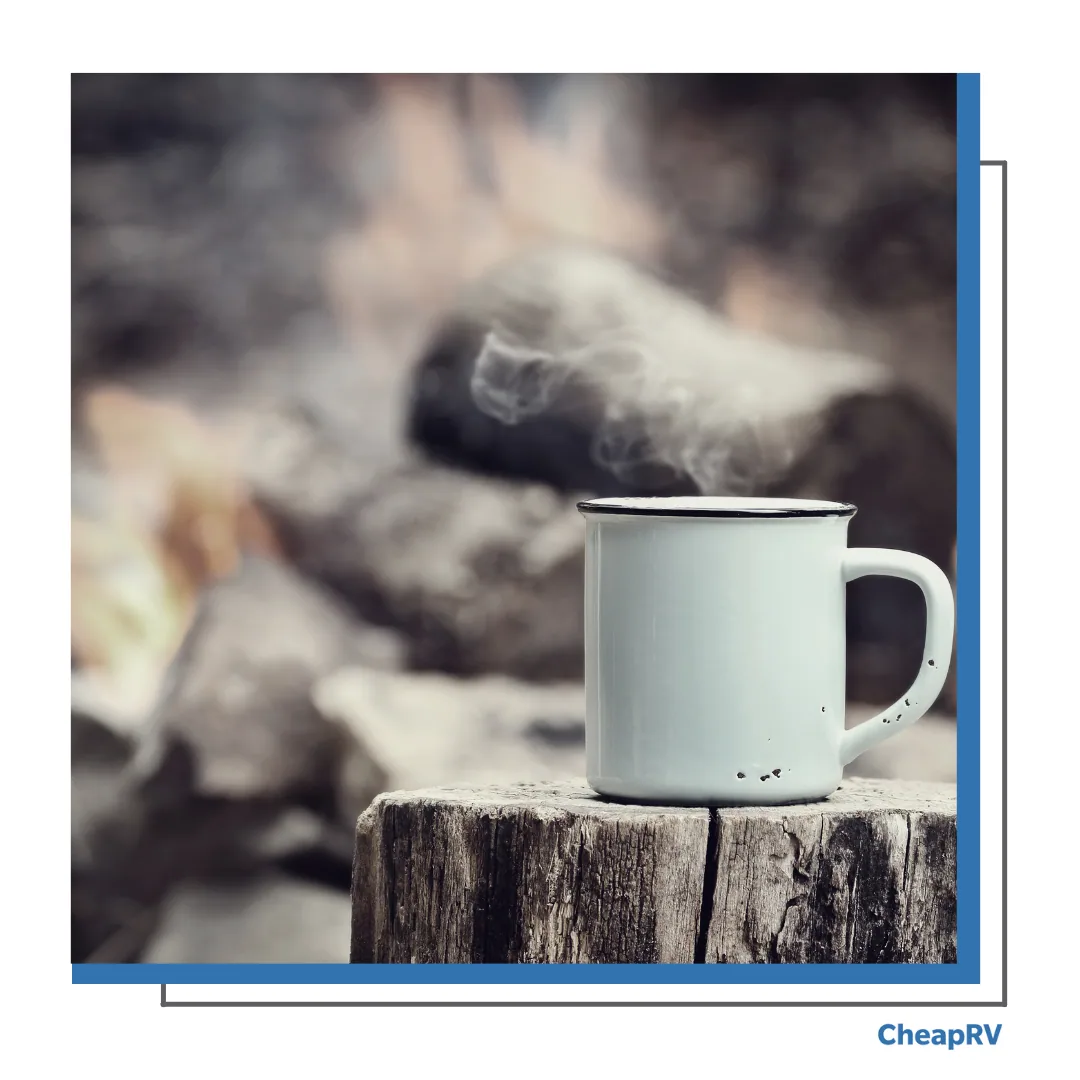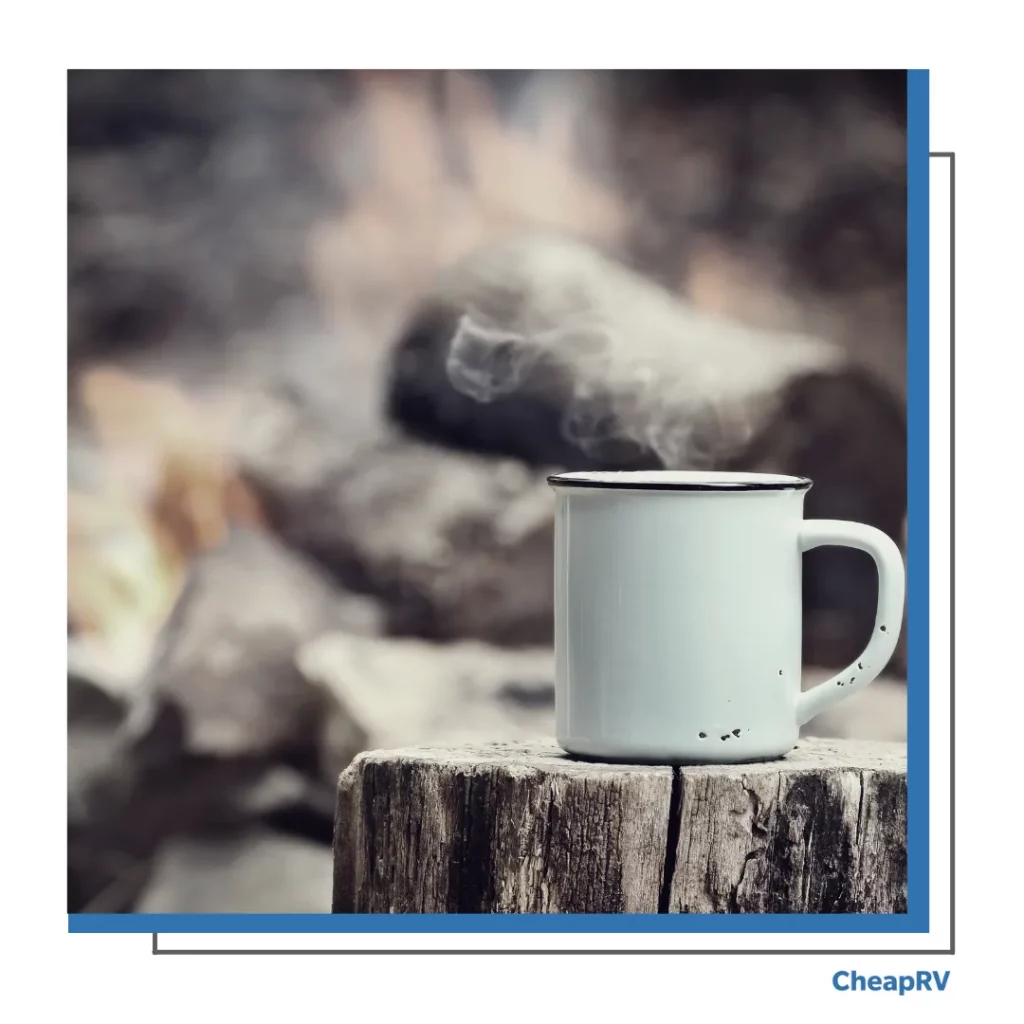 In addition to being easy on the environment (no emissions!), these types of portable fire pits are also very safe. There's no risk of starting a forest fire when using propane fuel because it doesn't produce any smoke or soot during use.
Best Portable Fire Pits
We have good news for you if you're planning your next RV camping trip and want to be prepared for everything. We've narrowed down all the portable fire pits available on the market and selected only the best five that will meet your camping requirement. So let's start!
BioLite Firepit Plus
Weight: 9 Kg (20Ibs)
Fuel Type: Charcoal or Wood
The BioLite Firepit Plus is a portable fire pit that takes your RV camping experience to the next level. This product is designed by BioLite and can be used as a campfire or portable heater. It allows you to cook, roast, and heat your food while camping and comes with an attached carry handle, making it very easy to carry around.
The BioLite Firepit Plus has a built-in Bluetooth speaker, allowing you to play music from your smartphone or tablet. It also has an integrated lithium-ion battery that can be charged using solar panels or USB cables.
Using BioLite's built-in Bluetooth technology, you can start this fire pit and control the size of your flame with your smartphone. The portable firepit can hold up to 4 typical firewood logs for starters and runs on a long-lasting 12,800 mAh battery.
All in all, this is a great product that would make an excellent addition to any campsite or RV trip.
Pros
Tech-savvy product
The fire burns evenly for an extended time
A very good option for barbecuing
The see-through mesh box enables you to see the embers burn
Cons
May develop rust without adequate maintenance
Fireside Outdoor Pop-Up Pit
Weight: 3.6 Kg (8Ibs)
Fuel Type: Wood
The Fireside Outdoor Pop-up Pit is one of the most popular portable wood fire pits for camping on the market. This portable, light, and durable fire pit is available at almost all major camping supply stores. The design of this unit is practical and straightforward. And you can easily transport it in any carry bag.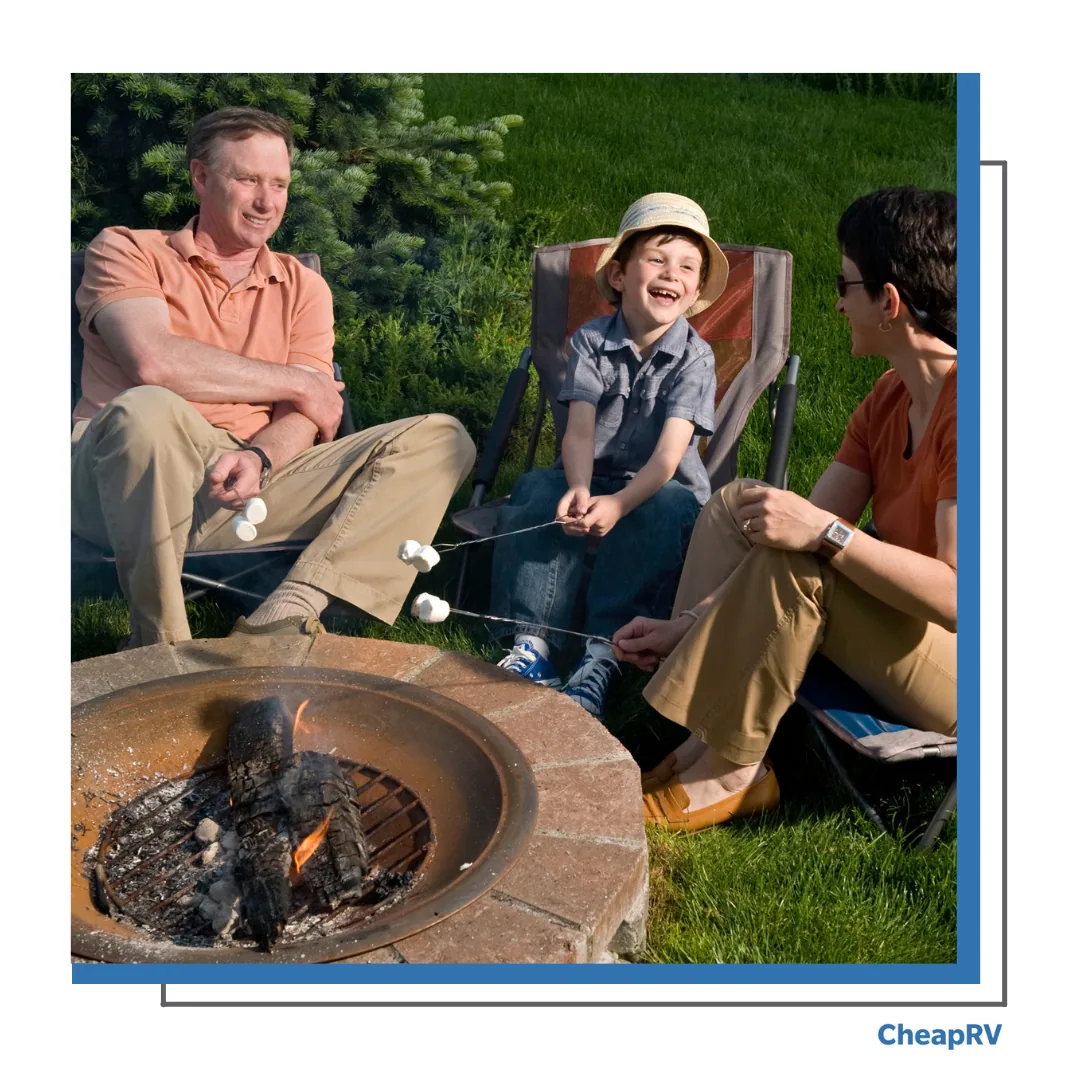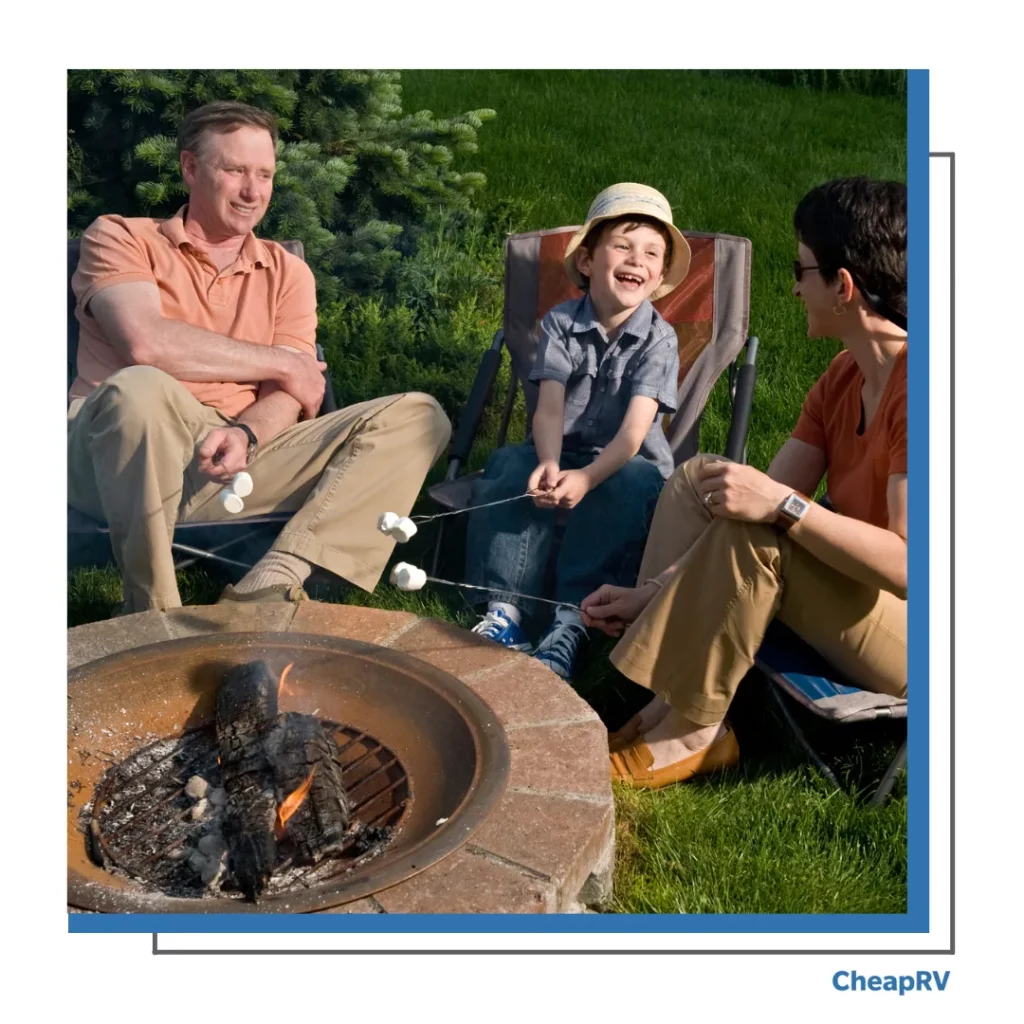 Another critical aspect is its preparation. This pit takes only 60 seconds to prepare and cools down just as quickly within 90 seconds, so you can easily pack it right after the campfire. This fire pit can support up to 125 pounds of weight and can be purchased for your RV. It is, without a doubt, one of the best portable campfires to buy.
Pros
Lightweight and portable
Ideal size for family or group gatherings.
Rust-resistant when in contact with liquids
Suitable for long-term use
Cons
Heavy users may find the heat shield quality insufficient
Wolf And Grizzly Fire Safe
Weight: 0.9 Kg (2Ibs)
Fuel Type: Wood
The Wolf and Grizzly Fire Safe is a convenient, portable, and high-quality fire pit. This unit can be easily placed anywhere — you can use them on picnic tables, on the beach, or even on uneven ground. The main component of this type of firepit is strong stainless steel. In addition, this unit is divided into two sections, so it's just as easy to disassemble after you're done using it.
Because of its simple design, packing and unpacking this camping fire pit is a breeze. After firing, you can quickly remove its ash by folding its base into a scoop. In fact, the unit's true brilliance is its optimal airflow design, as you'll quickly notice in the first few minutes of usage.
We love the optimal airflow that this unit's design offers, as it's an essential aspect of any portable fire pit. Also, the ash cannot blow out here and there because of the fire pit's windshield. In a nutshell, this pit is a fantastic option for RVers and campers.
Pros
High-quality and extremely portable
A two-piece design means it is simple to connect users
The frame ensures maximum air circulation, and you won't have to sacrifice safety.
Strong and unique windshield design
Cons
Relatively expensive compared to other similar options
SuchDeco Fire Pit
Weight: 0.9 Kg (2.1Ibs)
Fuel Type: Wood
This SuchDeco Portable Fire Pit is an excellent low-cost option for thrifty campers very cautious of their spending. In addition, this portable pit provides wonderful bonfires for smaller groups of campers. As we mentioned, this unit's 11-pound weight capacity makes it ideal for smaller groups.
It's an excellent option if you've got a small group or family of campers. And Because the material used is stainless steel, it is extremely safe to use. This model also includes a heat-resistant mesh feature. And to top it off, the product's design is quite appealing to the eyes, resembling a camping chair.
Don't place a lot of weight on the mesh table; doing so could cause damage. The unit is wide open, though, and it's one of the nicest mobile fire pits available. In addition, the air circulation won't be a problem at all, so you don't need to worry about it much.
Pros
Excellent and ultra-portable portability
Useful for individuals like motorcycle riders or campers that backpack
Very compact portable fire pit
inexpensive & cost-effective
Cons
The mesh setting can leave a hole in the pit
Camp Chef Sequoia
Weight: 10.8 Kg (24 Ibs)
Fuel Type: Propane
Sequoia Fire Pit, which uses propane, is the final portable fire pit on this list and our editor's pick of our top 5 recommendations. This unit is one of the better solutions for campers and RVers who are more focused on convenience. This fire pit is perfect if you don't mind spending a little extra on propane for that premium campfire experience.
This unit is well-liked by RVers and campers because of its high-pressure burner, sturdy structure, and basalt stones. Additionally, two sticks are available for cooking food over the campfire, such as marshmallows and hotdogs.  This unit is perfect for you if you're staying in camps with fire restrictions.
One negative of this essential propane pit is that you have to ensure enough propane for each camping or RV excursion. It would be difficult to manage fuel while traveling, so make sure you have adequate propane supplies before lighting the fire. However, the excellent quality and ease of use of the Sequoia Fire Pit make it worth the cost.
Pros
Wood is not required.
Innovative and appealing design
Zero smoke emissions
Cons
Uses more propane than many alternatives
Portable Fire Pit Buying Guide
Before purchasing a fire pit for your RV, consider the following factors:
Storage Area
The first crucial factor to take into account when buying a fire pit is the storage space needed. Because most RVs are compact, storage room for your portable fire pit is an important consideration.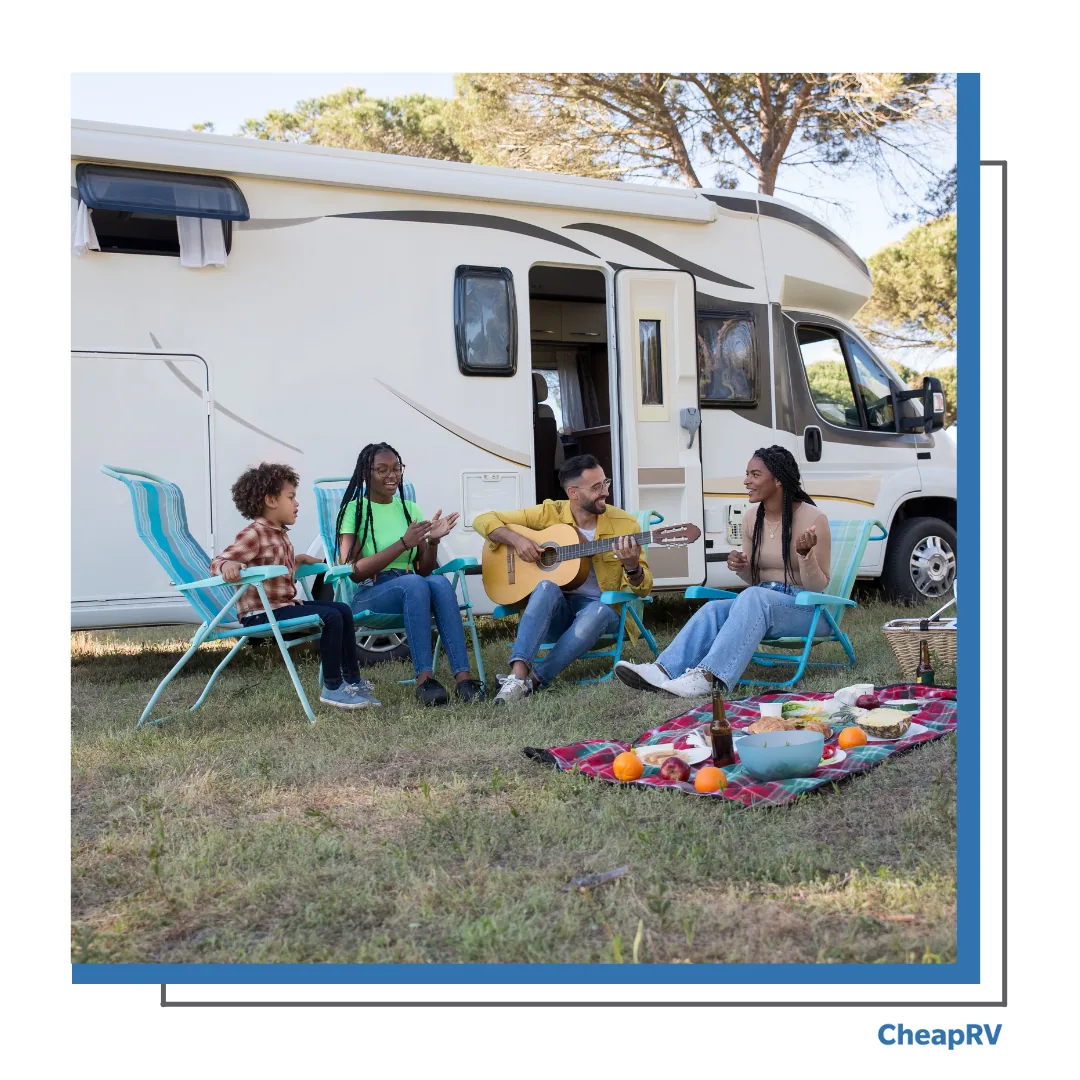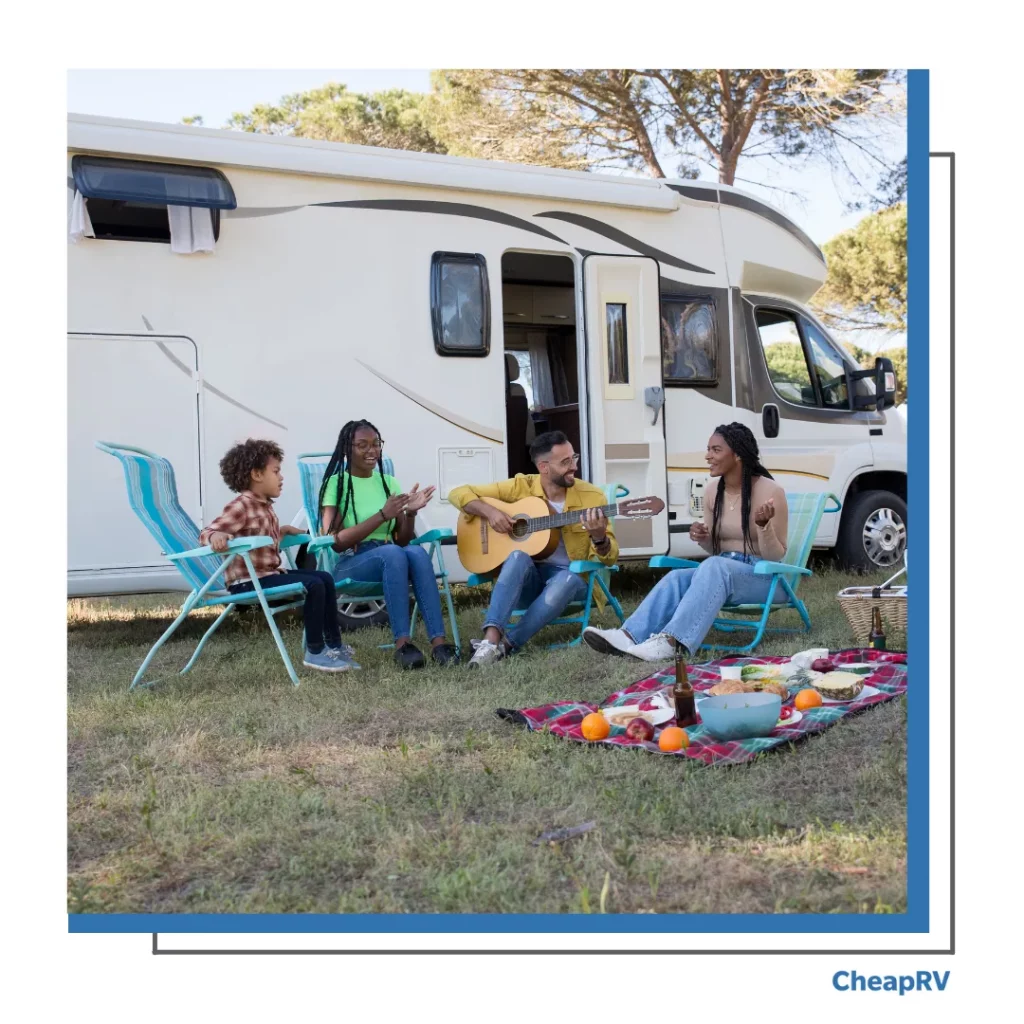 For RVs that are smaller and have a smaller room, a compact pit is ideal. Additionally, these units demand less storage space. But if your RV is big enough, you can choose an easy-to-store fire pit of medium size.
Financial
Your budget is another crucial consideration when thinking about and searching for various options for your campfire. When you hunt for more features, you'll almost always need more money to buy a product, including portable fire pits.
Therefore, prioritizing your spending will enable you to choose the item that best suits your demands from the appropriate price range. The good news is that there are portable fire pits that fit into most people's budgets, so you'll very likely find a good one for your needs without breaking the bank.
Preferred Fuel Source
You will be able to create a more lasting and authentic campfire using wood-fueled fire pits. However, propane pits are a less complicated choice, and you can use them when there are certain fire restrictions. Whatever preference you have, it's an important consideration before purchasing a portable fire pit.
The type of fuel you choose will depend on where and how you want to camp. So you'll find choosing an appropriate fire pit simpler once your preferences become obvious.
How To Put Out A Campfire Safely?
Although campfires provide comfort and relaxation, you cannot disregard the danger associated with the flame. If you don't know how to use a campfire properly, the flames could be deadly to you. To put out a campfire safely, follow these instructions:
Wait a while for the flames to die down before starting to put out the fire, as there's less risk of flare-ups for the calmed flames. The coals won't flare up as they progressively cool down.
Spread the coal evenly all around the surface of your portable fire pit. As a result, the coal will cool down more quickly.
Pour a lot of water onto the coals in the fire pit. Additionally, thoroughly moisten the coals to avert any potential flare-ups.
Mix the cinders and ashes thoroughly with a shovel or stick until they are thoroughly saturated.
Continue the third and fourth steps until the pit fire has been entirely extinguished. Make sure the coals are properly settled before you leave, and give yourself adequate time.
You should thoroughly inspect the campfire for any leftover embers and extinguish them if any exist. Ensure that all embers are completely put out.
Conclusion
Ultimately, getting the best portable fire pit for your campfire is the most important aspect of camping. The fire pit is important because it provides a cooking area and space. However, small-sized pits take up little space in your RV and are easy to transport. It's also simple to assemble and disassemble, so buying one for your RV trip will surely deliver specific benefits that traditional ones do not.