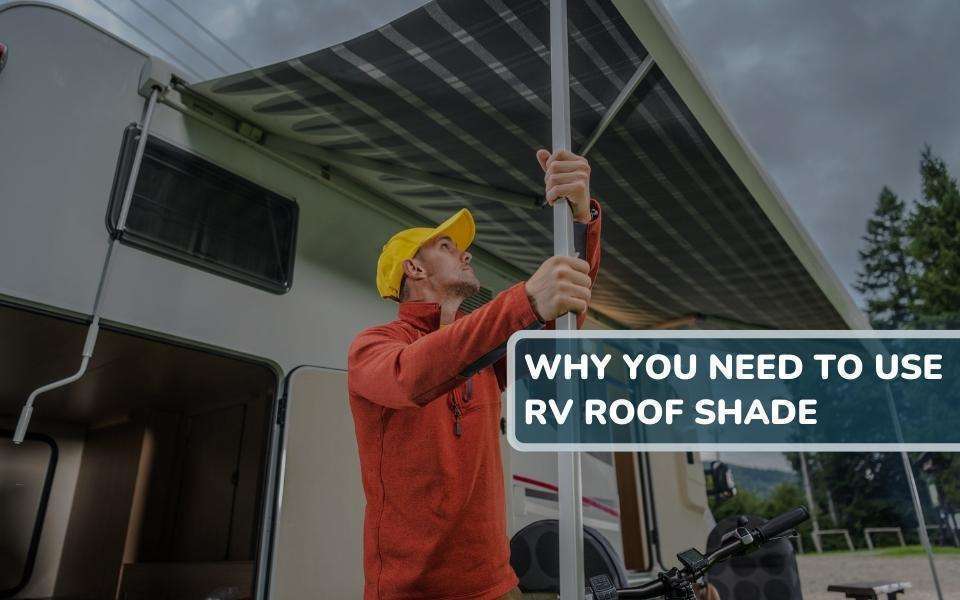 Why You Need to Use RV Roof Shade and RV Awning Shade Screen
If you are an RVer, you will agree that the first and foremost thing you should take into account when buying a new RV is its ability to protect the interiors from outside harshness. That and a few other equally important reasons are why you should use RV roof shade and RV awning shade.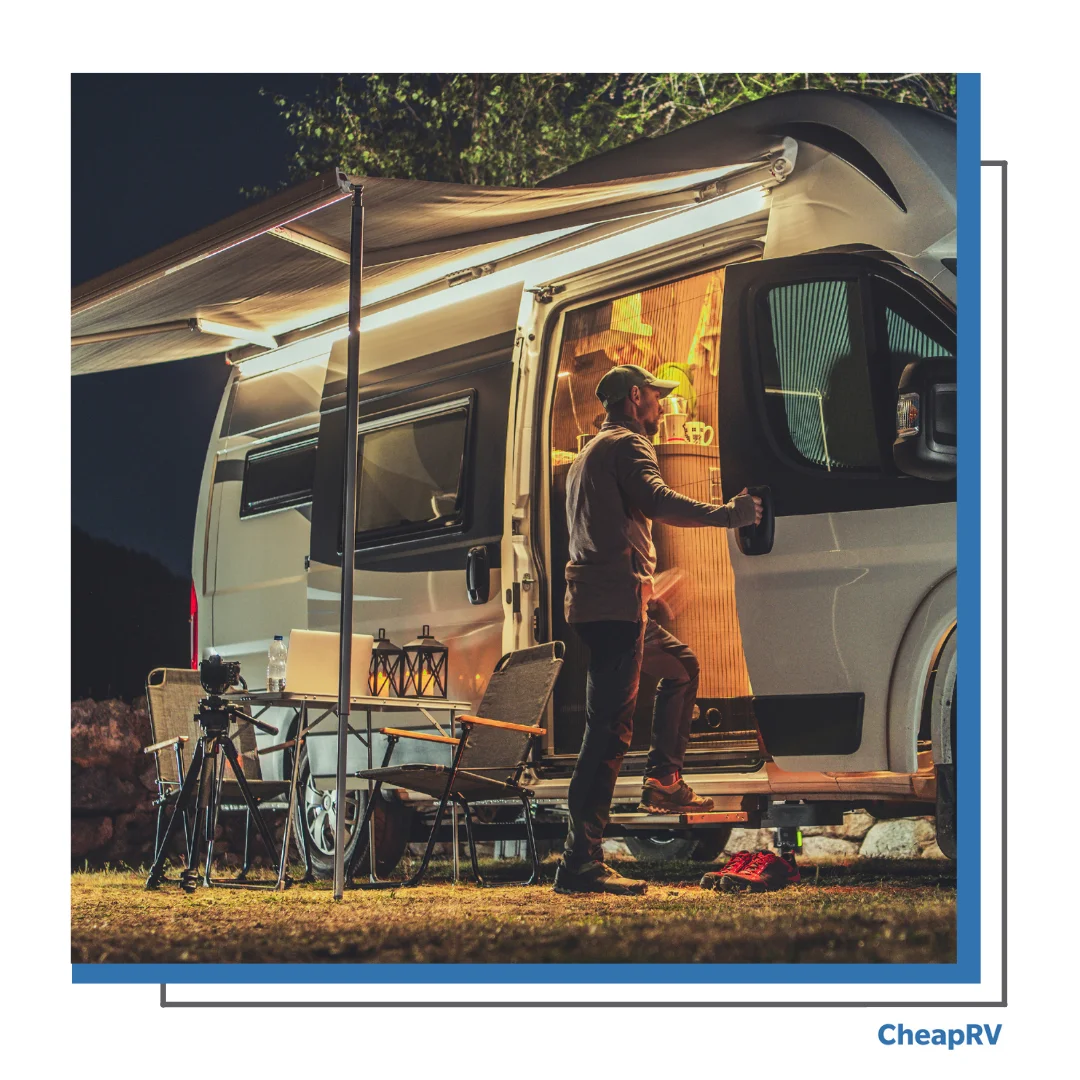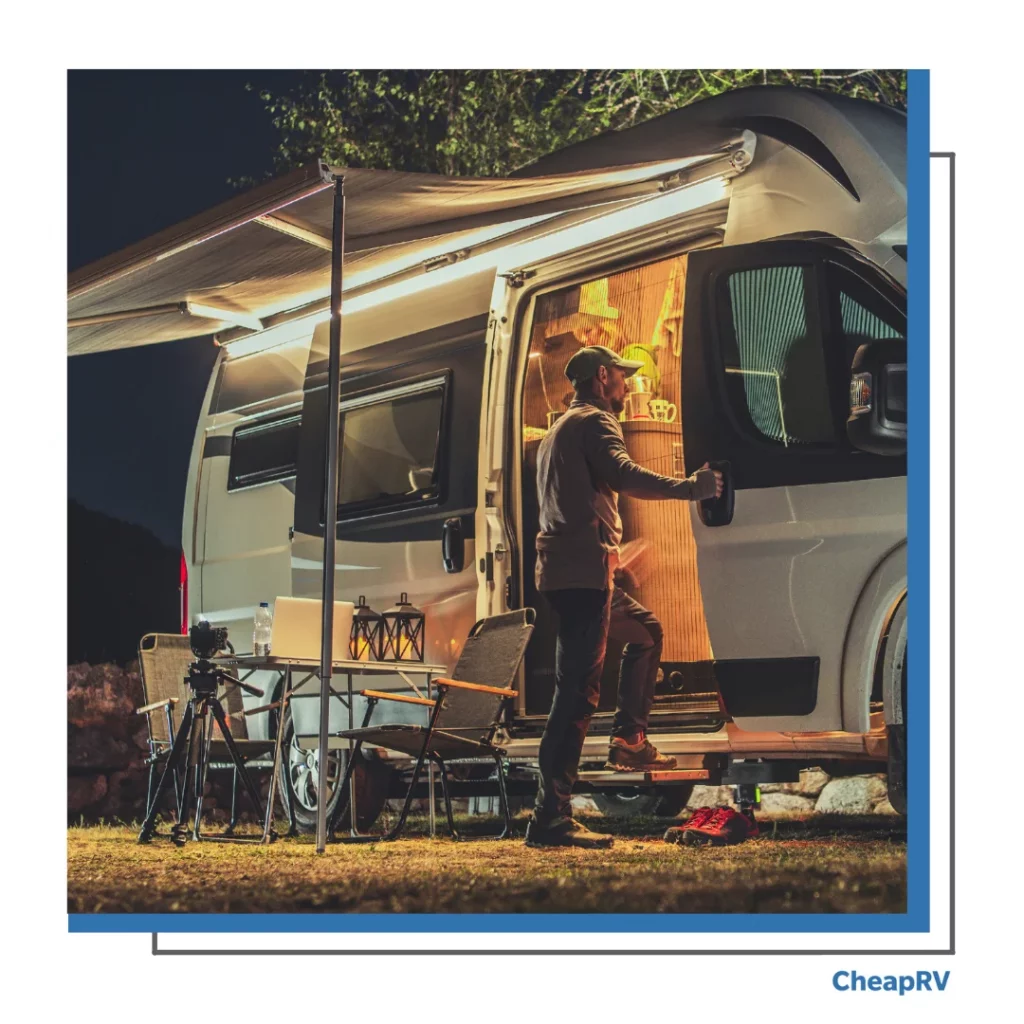 However, using this awning or roof shade has one drawback: exposure to harsh weather, including strong sunshine, might cause it to degrade over time. And since selecting the right roof shade and awning shade screen is an essential task for your RV, we've prepared some facts for you so that you can easily pick out a suitable shade for yourself or on behalf of your family.
Reasons To Use The RV Roof Shades and RV Awning Shade Screens
You might have heard a lot about the benefits of using RV roof shade systems. But what are the reasons to use it?
Here are some of the top reasons why you need to use an RV roof shade system:
Shades
The first and most important advantage of this RV accessory is that it gives your RV shade and shields it from harsh weather conditions like direct sunlight. The shades keep the interior of your RV cool while you're camping in the scorching summer months, making it a must-have accessory during this period.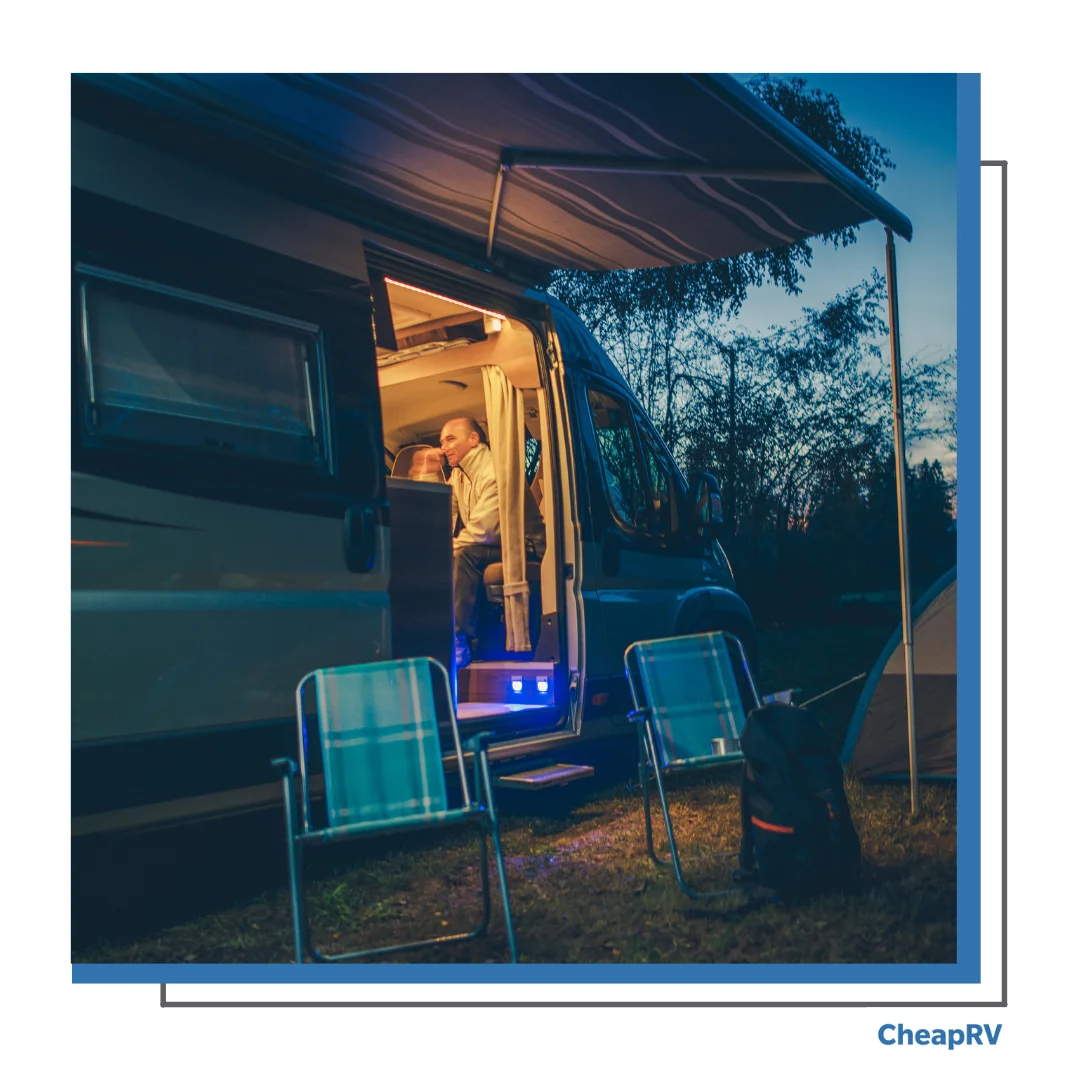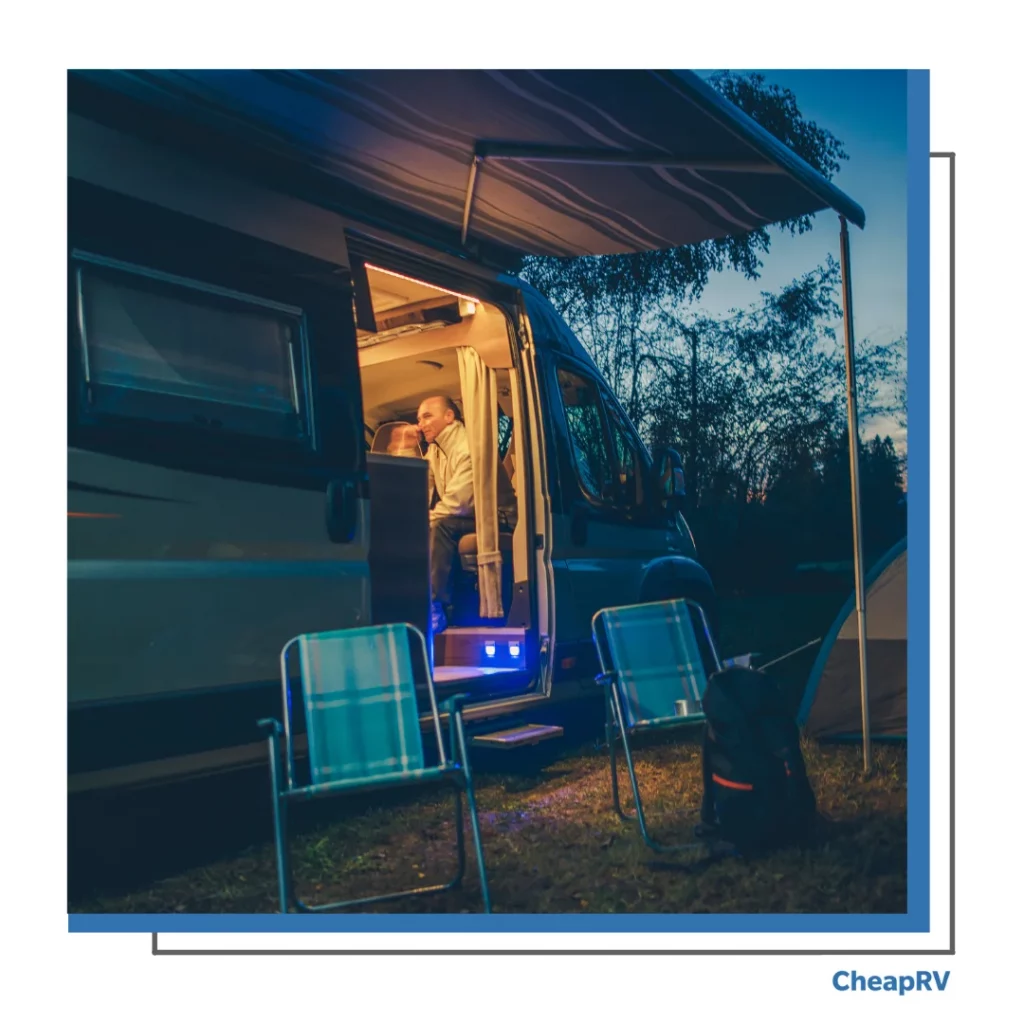 If your RV is covered with this equipment, you won't need to sit or remain in the sun. This RV accessory is really awesome, and on the brightest sunny day, you can enjoy shade due to this. Utilizing the RV awning with the Vista Shade will make all the difference.
Privacy
RV roof shades and RV awning shade screens are not just for keeping the sun out of your eyes—they also provide privacy.
While traveling in an RV or camping, you can spend valuable time alone with a loved one outside when you have an RV shade. With this item, you can not only pass the time in a very pleasurable way but also take in the scenery.
The best part is that RV roof shades are portable and easy to install. You can set them up anywhere you want, whether on the beach or in your backyard.
Room Space
RV Awnings and RV Awning Shades offer more than just shade. You can use them to create additional space in your RV.
The four-sided RV awning is the most common type of RV awning because it provides space for the entire family to enjoy. It also doubles as a shade screen and can be used on either side of your RV. This space is often used as a play area for children or pets and is perfect for practicing yoga! 
A retractable RV awning can also convert your RV into an extra room. The retractable design allows you to close it quickly when it's not needed, but plenty of models are still available with full-time screens if you want more permanent coverage.
Stay Cool
While RVing or camping in summer, one of the biggest concerns for RVers is how to stay cool on the road. The sun can be intense if you don't have a way to keep it out of your rig, and without shade for your windows, you'll be baking in no time.
That's where RV awnings come in! Shades and awnings are an easy way to reduce heat inside your vehicle without having to resort to air conditioning or other cooling methods that can be expensive and inconvenient.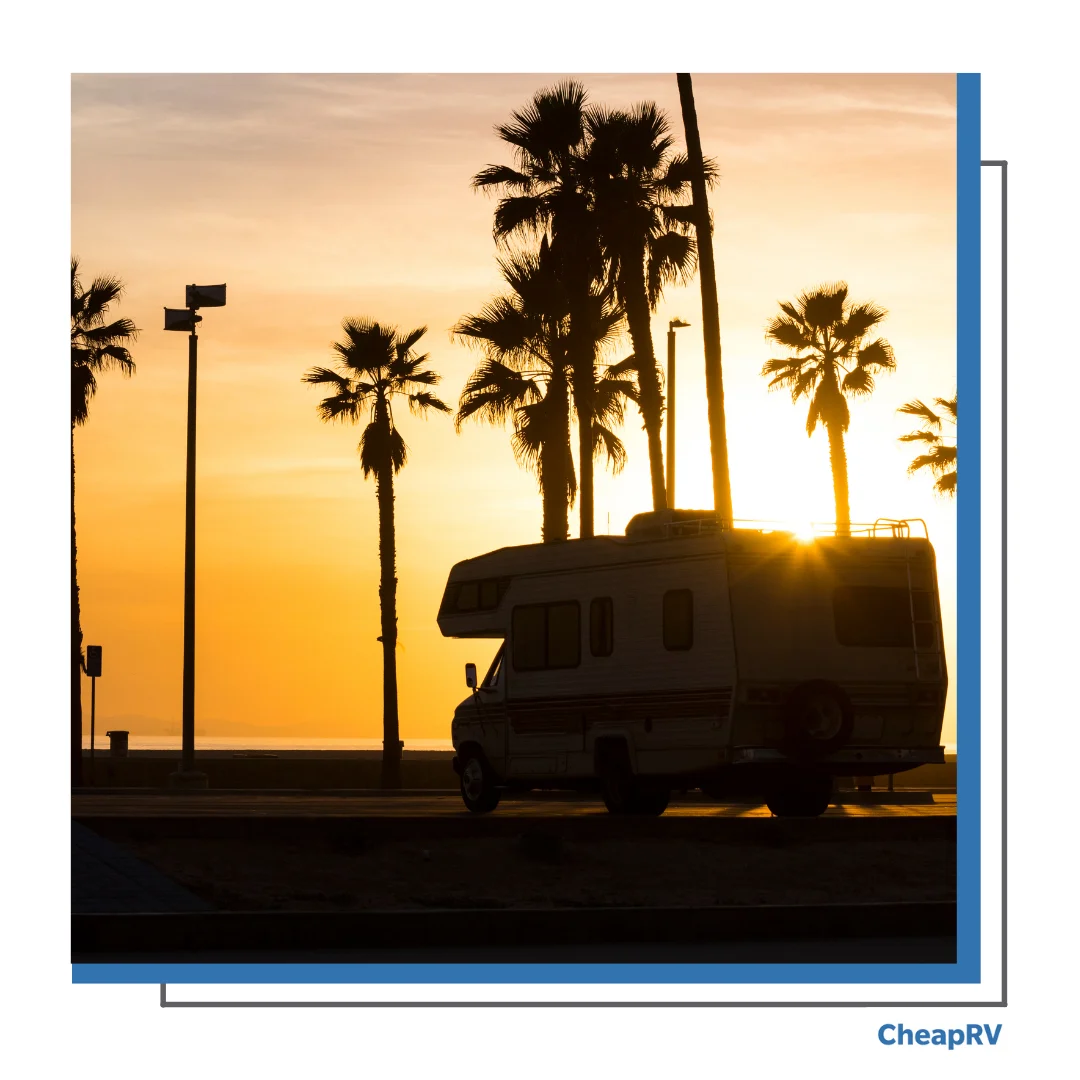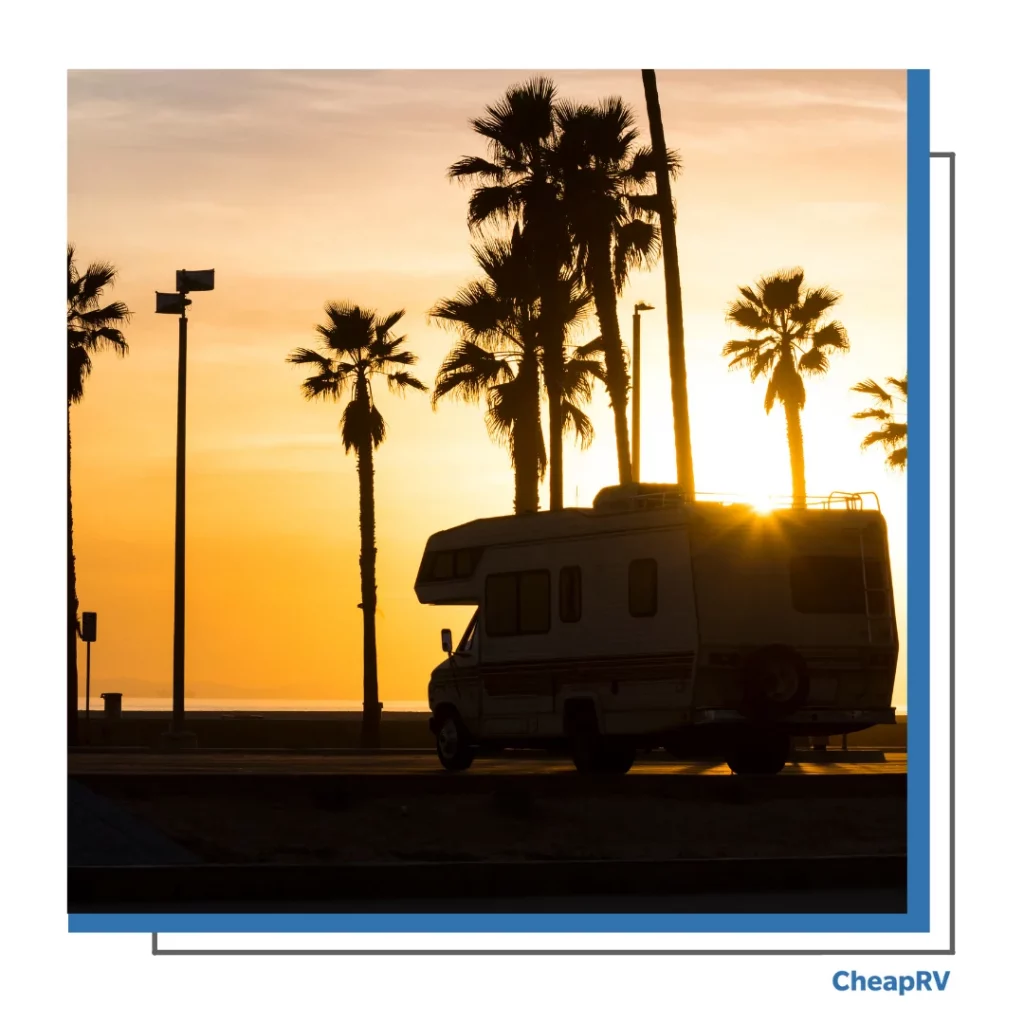 So next time you go out on the road with your family in tow, ensure you have a good set of shades installed!
RV Awnings Types
There are a few different types of RV awnings, and each one has its own benefits and drawbacks. Here's a quick rundown of the most common:
Slide-Out
For RVs, the simplest awning type is this slide-out awning. It's easy to install and fix and offers significant benefits. The best benefit it offers is that fixing it on your RV is very easy and significantly cheaper. The only downside is that you need to unroll it to prevent mold build-up and bad smell regularly.
Patio
The sheltered awning is also known as the patio awning. It is the most durable and reliable type of RV awning, with metal frames that make them last longer than other available options. However, this type of awning has one of its most attractive benefits: you can purchase it in a three-sided style.
That means that using such an accessory allows you to make an additional room, and your kids and pets can easily play in this room. Another benefit of this accessory is that you can use it to get shade from the sun during hot days or rainy weather conditions.
Fixed Awnings
Fixed awnings are the most common type of awning, so you have probably seen one before. These awnings are the easiest to put up, as they are already in the correct position. All you need to do is attach them to your RV, and you're good to go.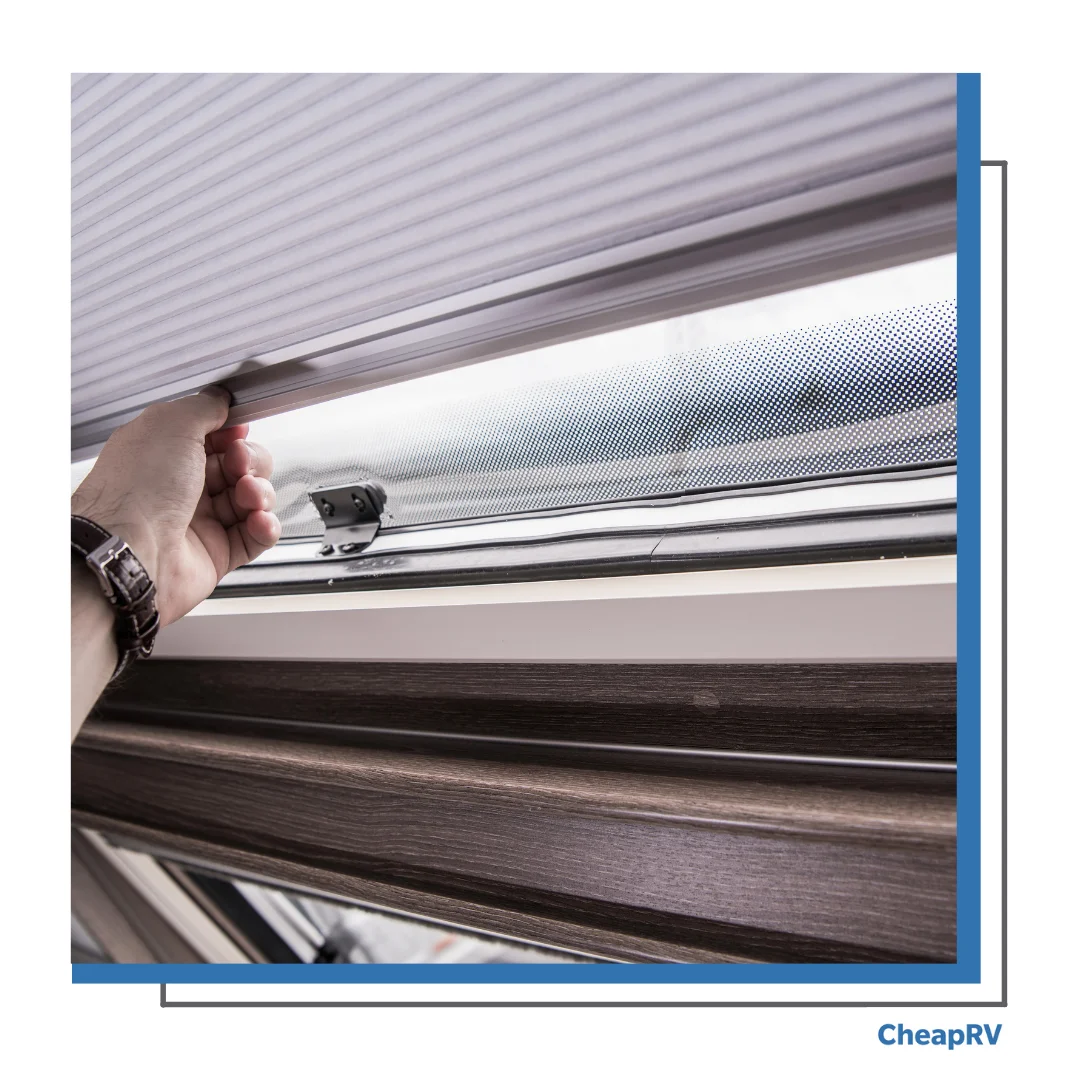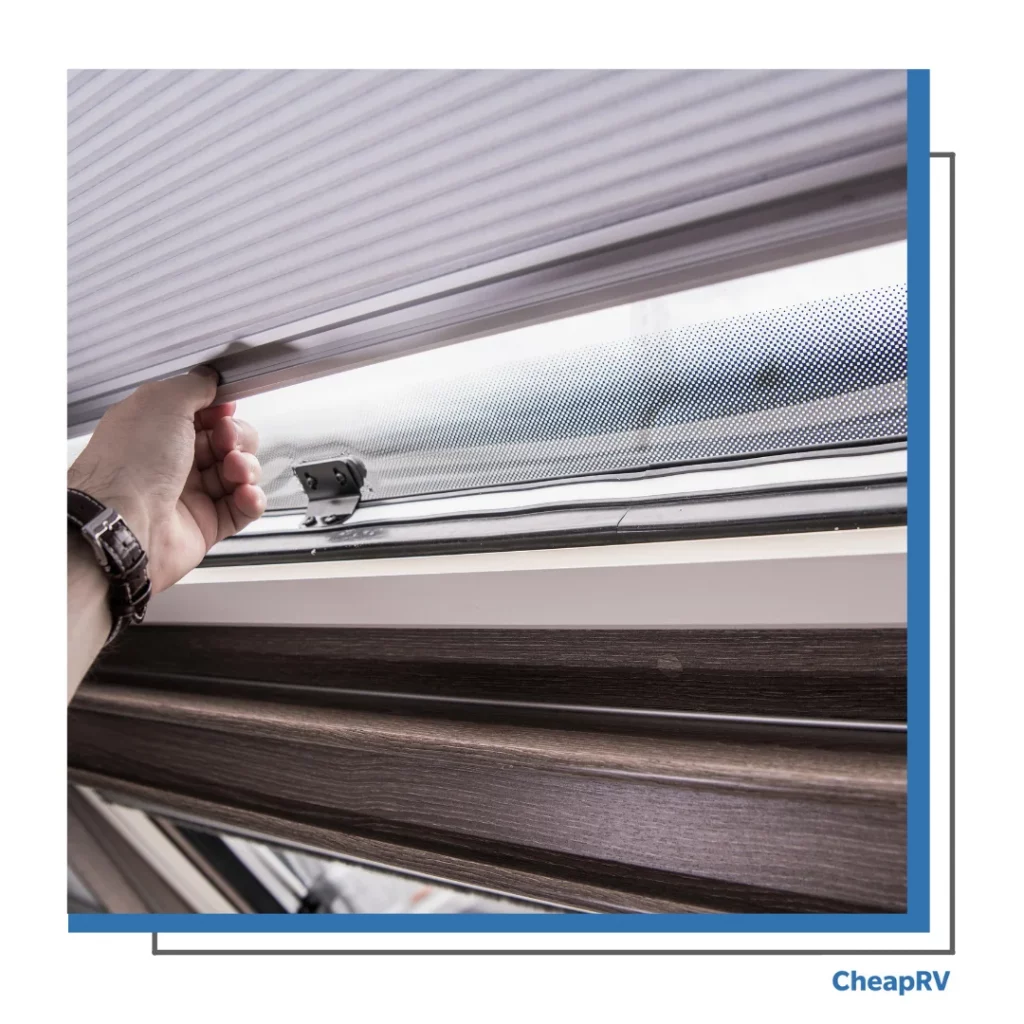 Fixed awnings will protect your RV from rain, UV rays, and other dangers. However, if you don't want to use it or want to change it, you can always do so. If used continuously, you should check this at least twice a month, as you can also wear it out due to excessive use.
Electric
If you're looking for an RV awning that will work, you'll want the electric type. The electric awning is designed to remain fixed on the roof, so they don't require any additional effort. However, just before using it, you'll need to activate it by pushing its button—the RV sensors handle extremely bad weather conditions and bear highly cool winds.
RV Awning Basics: Things You Should Know
Vinyl and acrylic are the two common fabric types that are used to make RV awnings. Each type of fabric offers distinctive pros and cons.
However, the vinyl-type awning is primarily available. Some basics of each kind of awning are:
The Acrylic fabric has superb air circulation.
The fundamental component of acrylic awnings is woven cloth, which is water-resistant.
Awnings made of acrylic do not have a waterproof function, but if they do get wet, the water evaporates quickly.
The vinyl awnings catch dust and debris from your RV, which helps prevent mildew growth.
Although vinyl awnings are resistant to mildew, they are not mildew-proof.
Vinyl awnings are most likely to develop mildew when exposed to intense heat and humidity.
The vinyl fabric awning is probably available in nearly all RVs. However, no matter what kind of RV awning you have, each model has many advantages and cons.
Best RV Awning Shade Reviews
TeukRiGa RV Awning Sun Shade Screen
This TeukRiGa RV Awning sunshade is one of the most excellent awning solutions for your RV currently available. The fact that you will receive the kit with it is the most exciting aspect of this awning. Its installation is made simpler by the kit's plastic stakes and bungee cords, and removing the shade is likewise made simple.
This item's top-notch construction assures that your RV is shielded from the wind and sun. Additionally, this unit lasts longer and doesn't degrade quickly. You can use it comfortably for the longest time this way. Benefits of it include:
Numerous color options
Durable
Easy to use and install
A kit available with it
Size option's wide range
EZ Travel RV Shade
The fundamental assumption of an RV awning is that it will shield you from the sun's rays and keep you safe for a more extended period. Additionally, RVers anticipate that the awnings' installation and removal will take less time. The EZ Travel RV Awning Shade will satisfy all of these needs for RVers.
This item is extremely lightweight and made of highly durable material. It can survive the impact of the weather and won't be damaged quickly. Additionally, this device is quite handy to transport and doesn't take up much space when stored.
The benefits are:
Efficiently protect your RV from sun rays
Easy to use
Doesn't block the entire outside view
Lightweight
Shade Pro Vista Shade
The Pro Vista Shade is one of the most excellent solutions for RVers who don't want to deal with a lot of headaches. This product comes with a complete set that includes everything you need for installation, including the stakes, grommets, and storage bag.
This RV awning screen shade differs from the other available options since it can readily match practically all awning models. You can choose from various colors for this shade to suit your preferences easily. If you don't like the conventional black awning shade, there are many more colors you can choose from.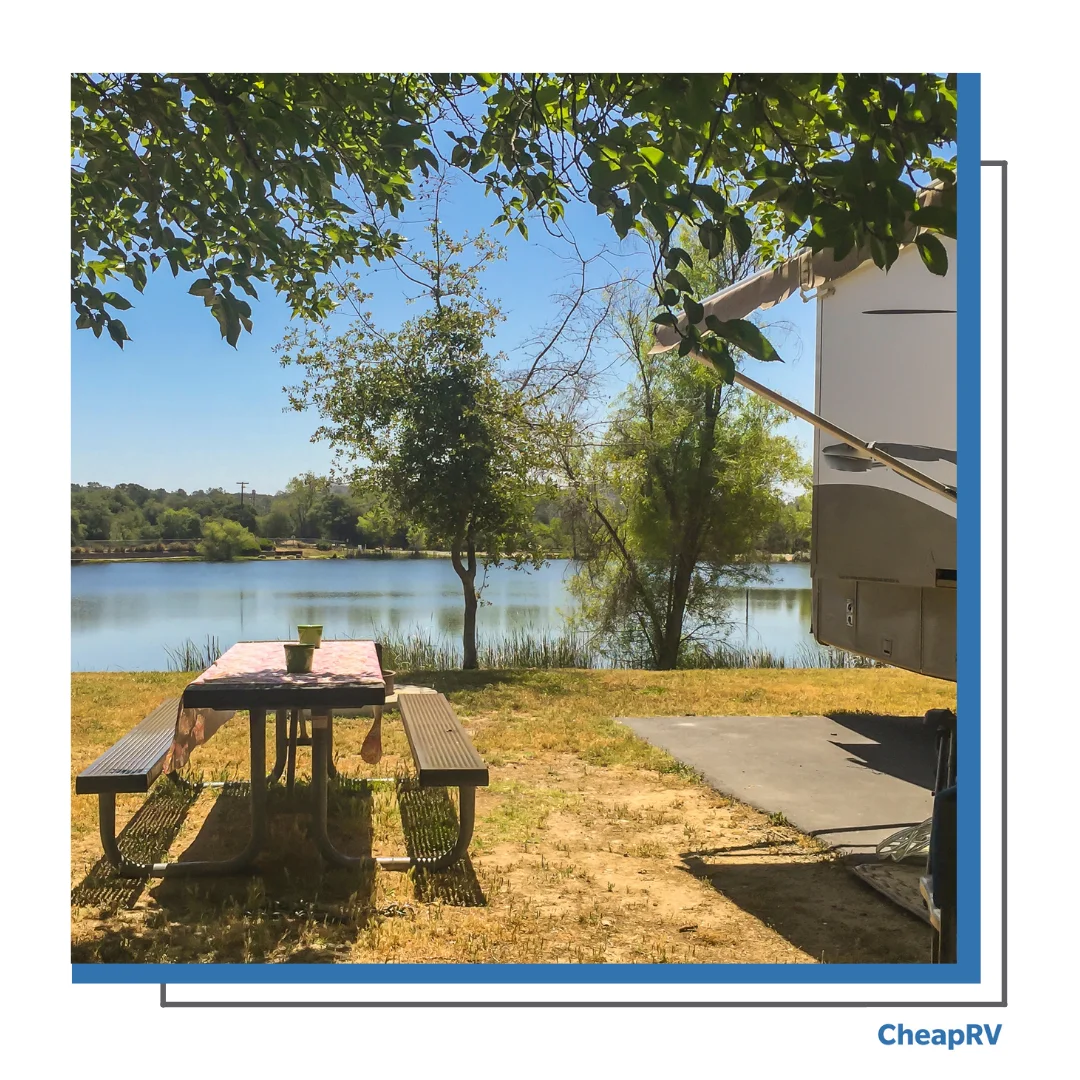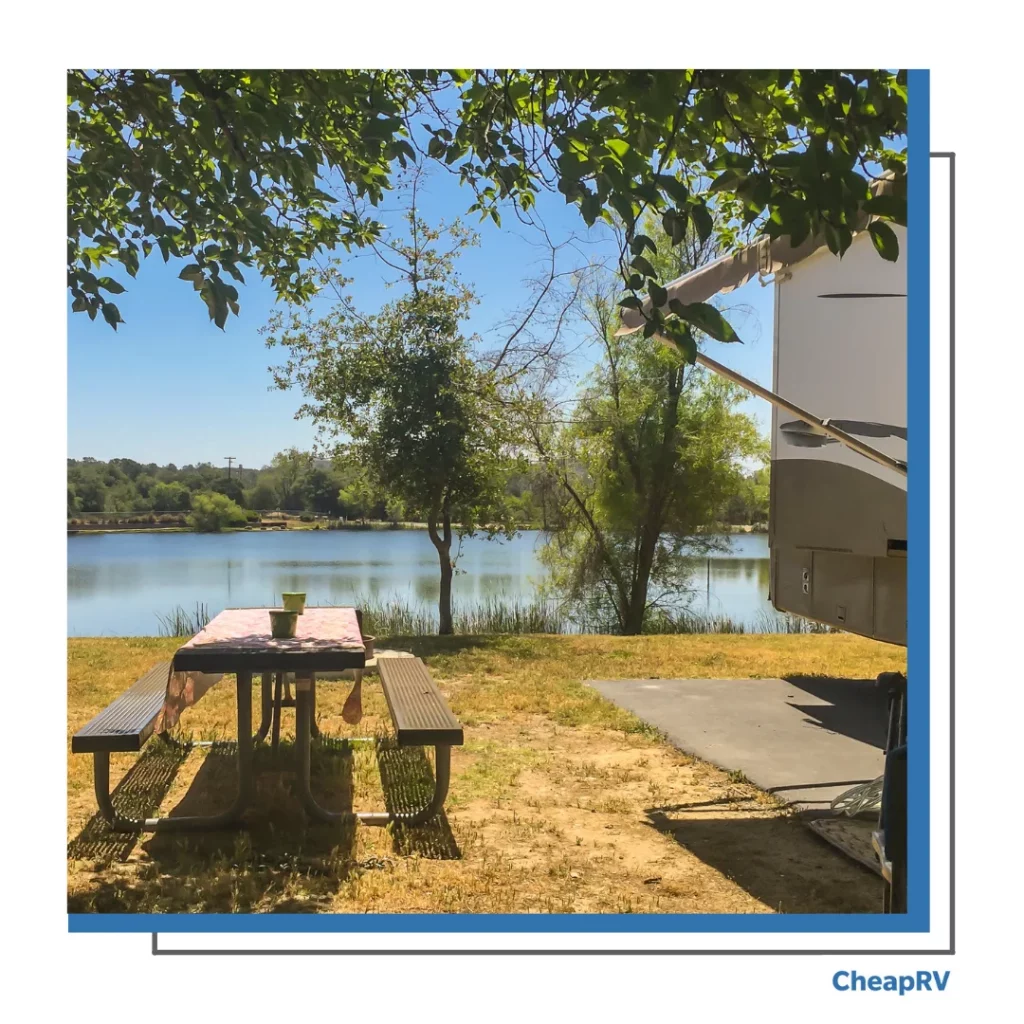 You can choose a color to make your RV look much nicer. Because of its zipper feature, it is effortless to use, and the full RV awning sunscreen doesn't need to be removed every time. You can simply unzip it from the middle to begin.
These are this unit's advantages:
The awning shade installation's entire set is available
Different color options range
Compatible with almost all awnings
Zippered
Available in multiple sizes
The Verdict – RV Roof Shade
Ultimately, an RV roof shade is one of the greatest solutions for outdoor shielding. You will surely not want to sit in direct sunlight in the hot summer months. So, the best method to avoid this issue is to use an RV awning shade screen.
It keeps the inside of your RV cool. However, in order for your RV awning to survive as long as possible, you must utilize it correctly. Otherwise, it may break down or wear out over time, necessitating the purchase of a new one.
Stay cool in the heat with an RV roof shade or awning!