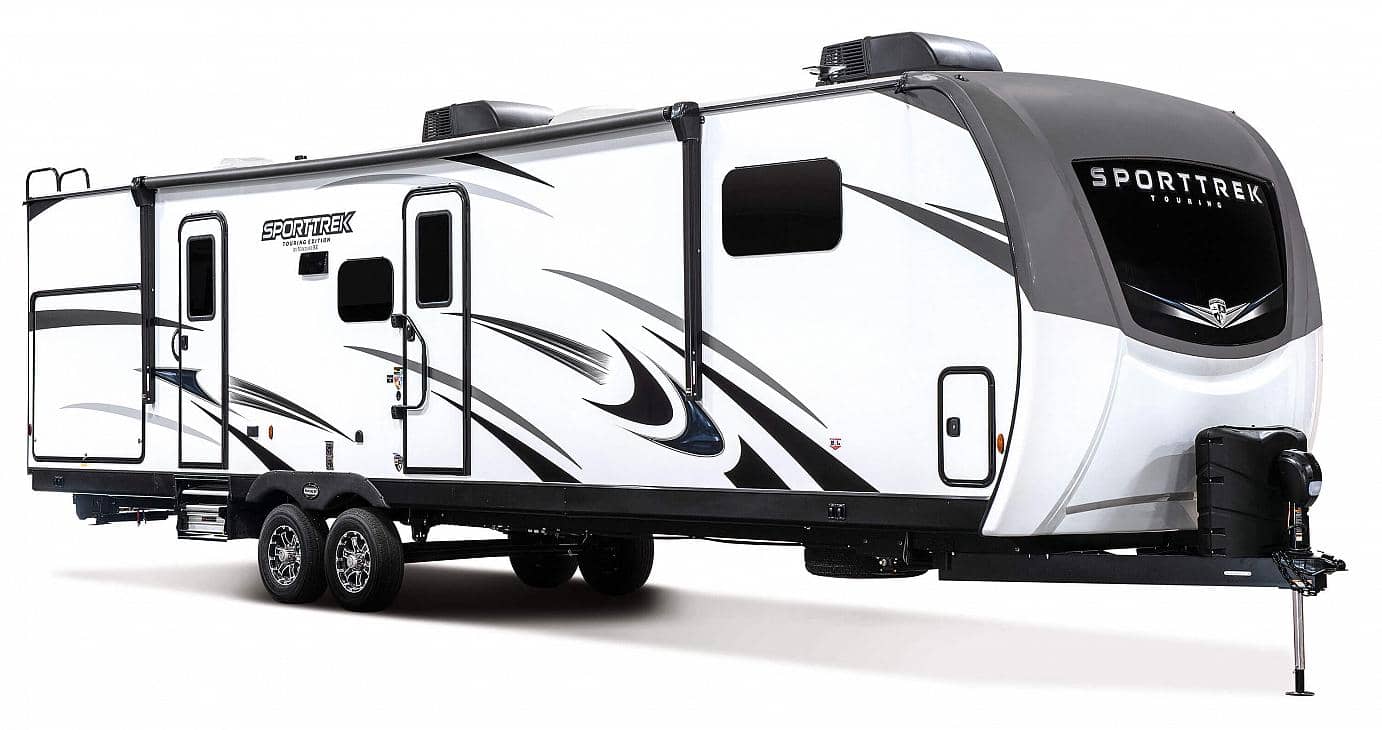 Venture RV Debuts Its SportTrek Touring Edition Fifth-Wheel
Venture RV's SportTrek Touring Edition is making waves in the RV industry with its innovative features and luxury amenities.
Venture RV, a division of KZ Recreational Vehicles, has recently introduced their very first fifth-wheel trailer, the SportTrek Touring Edition. This new addition to Venture RV's lineup has been generating quite a buzz among outdoor enthusiasts, RV aficionados, and the brand's dedicated customer base.
Customers have been asking for this for a long time — and we're excited to give people what they want. We wanted to build off of the excellent user features our customers have come to love in the SportTrek line.
—Dave Boggs, Venture RV General Manager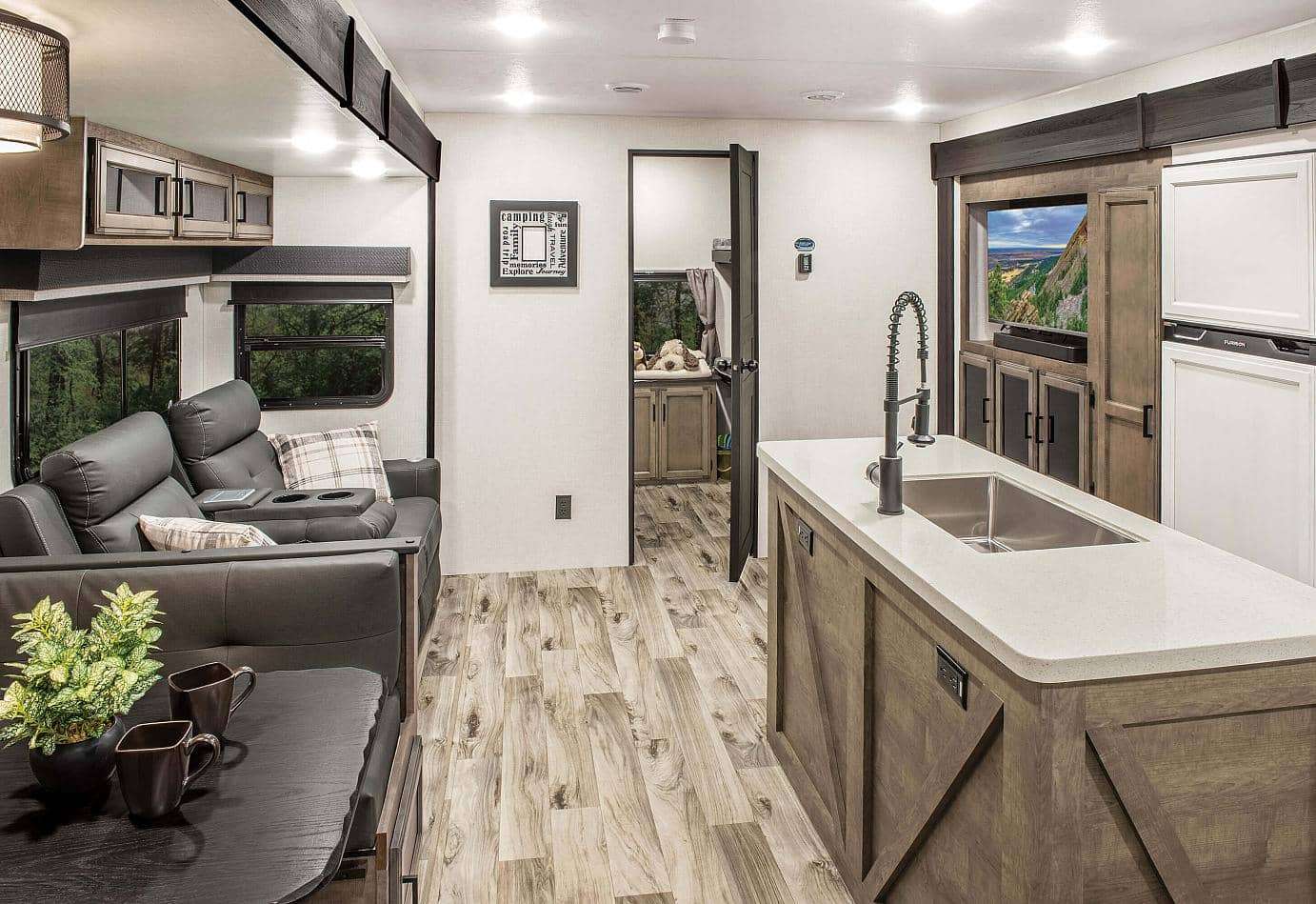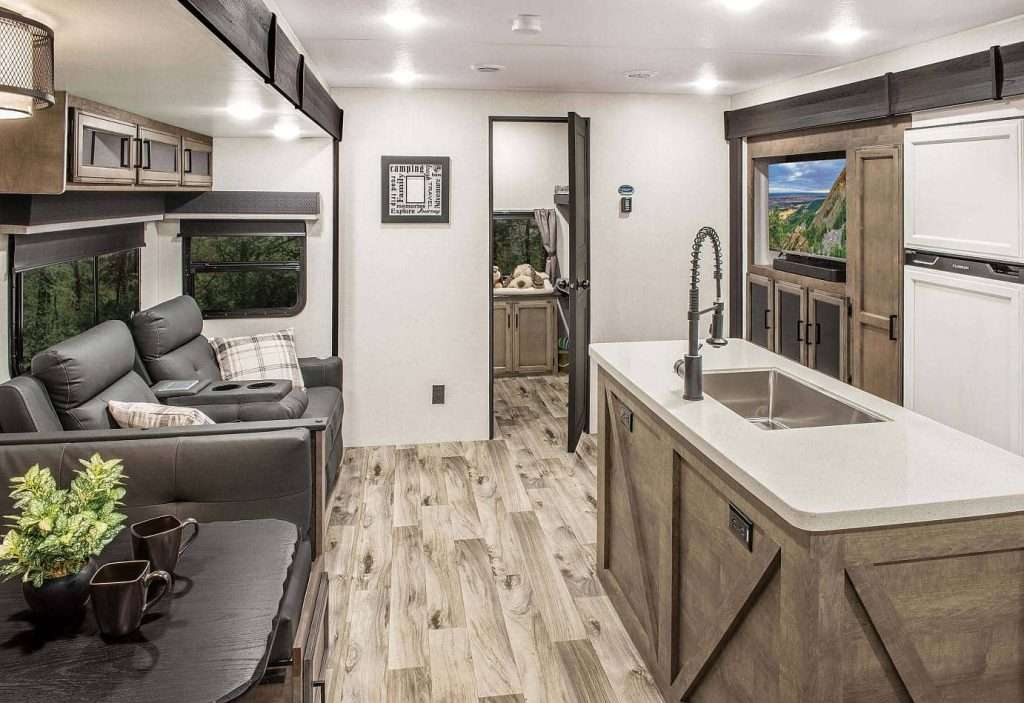 According to Venture RV, what sets the SportTrek Touring Edition apart from its competitors is its groundbreaking pass-through storage feature, which is nothing short of a game-changer in the industry. Crafted with precision, the huck-bolted drop-frame, a product of the renowned BAL RV Products brand, a subsidiary of Norco Industries, Inc. based in Elkhart, Indiana, provides an astonishingly cavernous storage space, boasting over 185 cubic feet of capacity.
As the latest addition to Venture RV's diverse lineup, the SportTrek Touring Edition is poised to redefine the expectations of fifth-wheel trailers, offering a blend of innovation and practicality that is bound to captivate adventurers and explorers alike.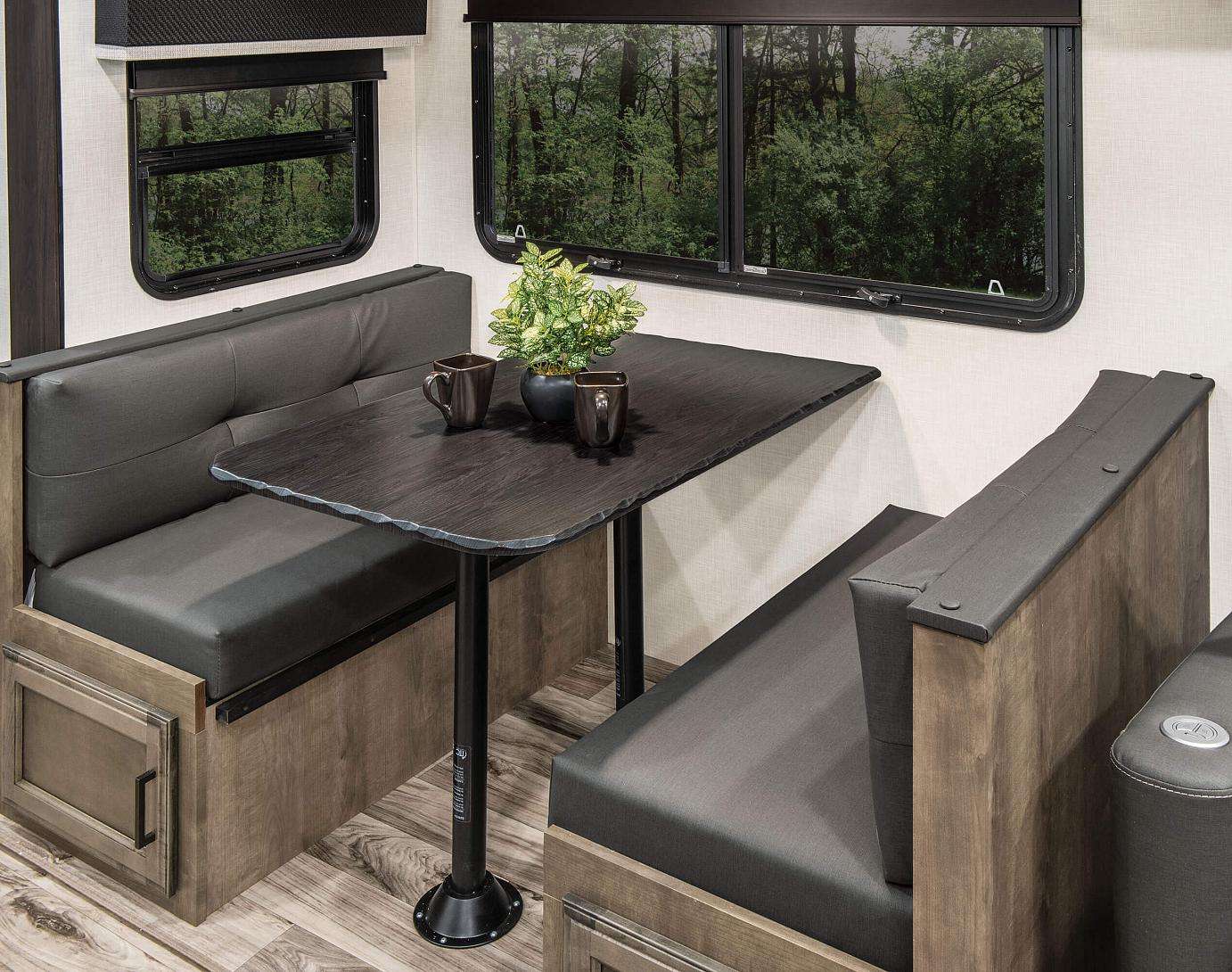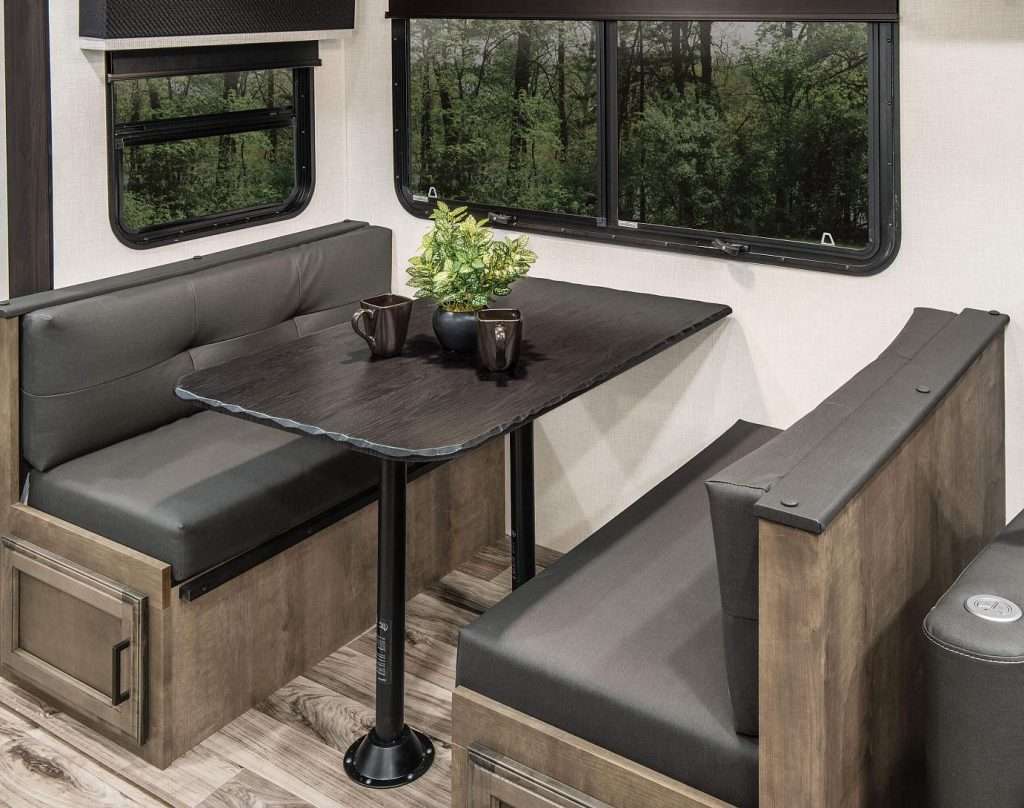 The Features Of Venture RV's SportTrek Touring Edition
Based on what we know so far from Venture RV, the SportTrek Touring Edition fifth-wheel trailer offers a range of upscale amenities designed to enhance the RV experience:
Opulent Bedroom: The bedroom is a haven of luxury and comfort, featuring a king-size bed, a spacious dresser with a built-in fireplace, four closets for ample storage, a cozy window seat, a signature feature from the original travel trailer design.
Spacious Bathroom: The bathroom boasts an oversized vanity and a generously-sized 30 x 48-inch fiberglass shower, ensuring a relaxing experience.
Exterior Kitchen: Staying true to its Touring travel trailer lineage, the SportTrek Touring Edition includes a substantial outdoor kitchen equipped with a 40-inch TV as a standard feature.
Two Awnings: With over 28 feet of awning space, this unit maximizes outdoor living potential, providing ample shade and shelter.
Pantry/Hutch: The large pantry/hutch offers oversized drawers, adjustable shelves, and even a wine rack for added convenience and organization.
Entertainment-centric Living Room: The living room is designed for entertainment with abundant storage options and theater seats strategically placed directly across from the 50-inch smart TV.
Dishwasher Ready: The 353VIK model includes a designated space in the kitchen island for those who opt for an optional full-sized dishwasher, enhancing kitchen functionality.
Premium Tires: For safety and smooth travels, the SportTrek Touring Edition comes standard with Goodyear tires, ensuring reliable performance on the road.
Four Floor Plans: To cater to diverse needs and preferences, the SportTrek Touring Edition offers four different floorplans, allowing potential buyers to choose the layout that suits them best.
This is an exciting time for Venture RV, with this new product line expanding the Venture brand on our dealer-partner' lots. We can't wait to see the response we get from our customers.
—Dave Boggs, Venture RV General Manager
These features reflect the commitment of Venture RV to provide a well-rounded and luxurious RVing experience for their customers, offering both comfort and functionality in their SportTrek Touring Edition fifth-wheel trailer.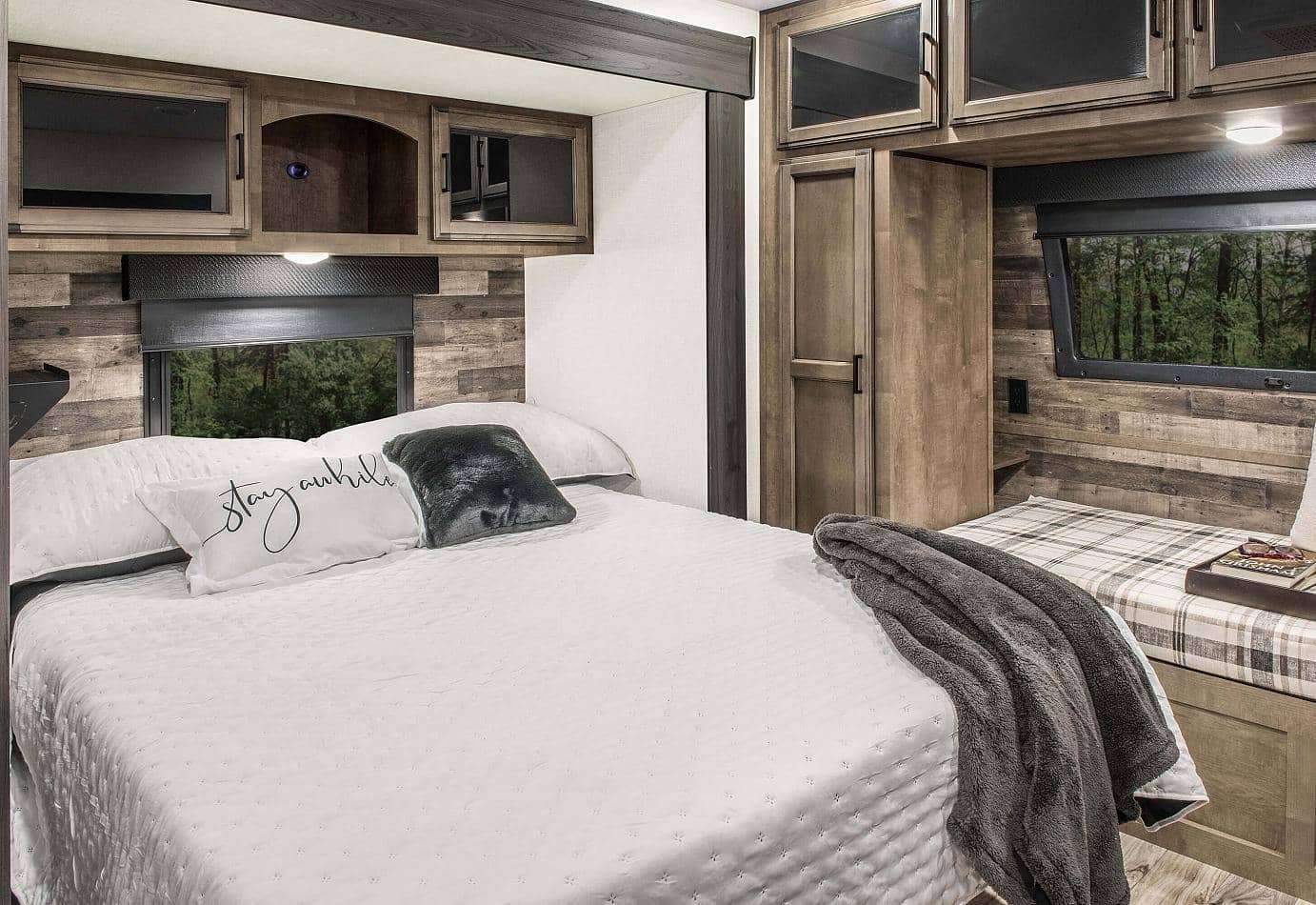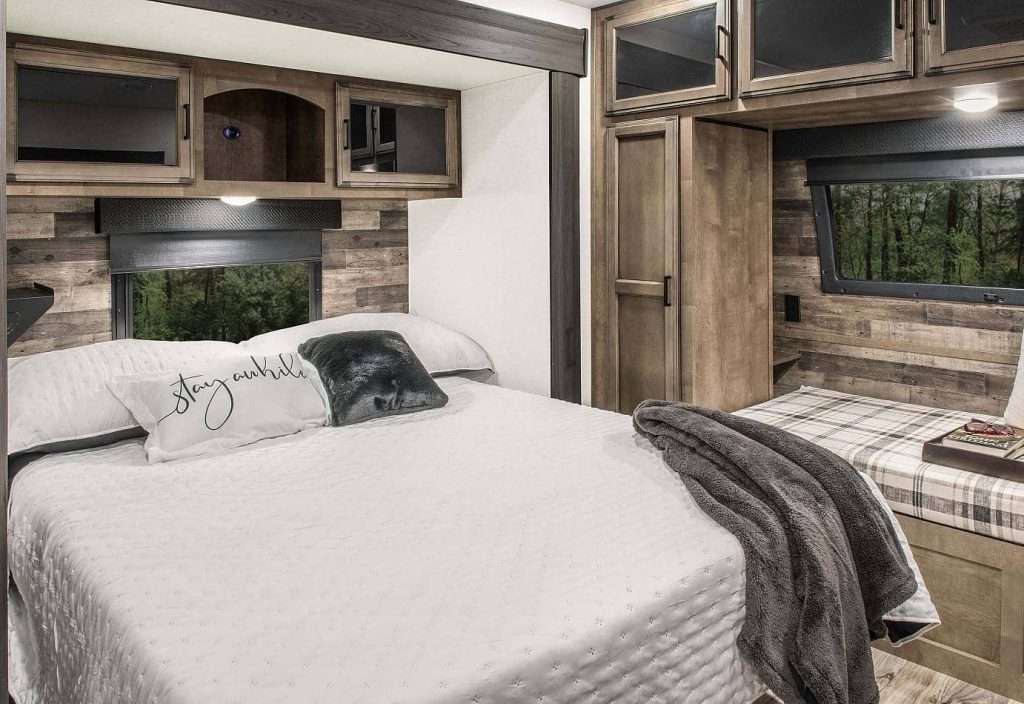 About Venture RV
Venture RV (a division of KZ Recreational Vehicles) is a notable player in the recreational vehicle industry, known for its diverse range of RV products and its commitment to innovation. 
Founded on a foundation of quality and craftsmanship, Venture RV has earned recognition for its dedication to providing customers with a wide variety of RV options to suit their specific needs and preferences. The company's product lineup encompasses travel trailers, fifth-wheel trailers, and toy haulers, each designed to cater to the demands of today's adventurous travelers.
While Venture RV takes pride in introducing new features and designs to enhance the RVing experience, the company's reputation is built on its ability to deliver reliable and functional vehicles that accommodate various lifestyles. This commitment to practicality is evident in their attention to detail, from spacious floor plans to innovative storage solutions.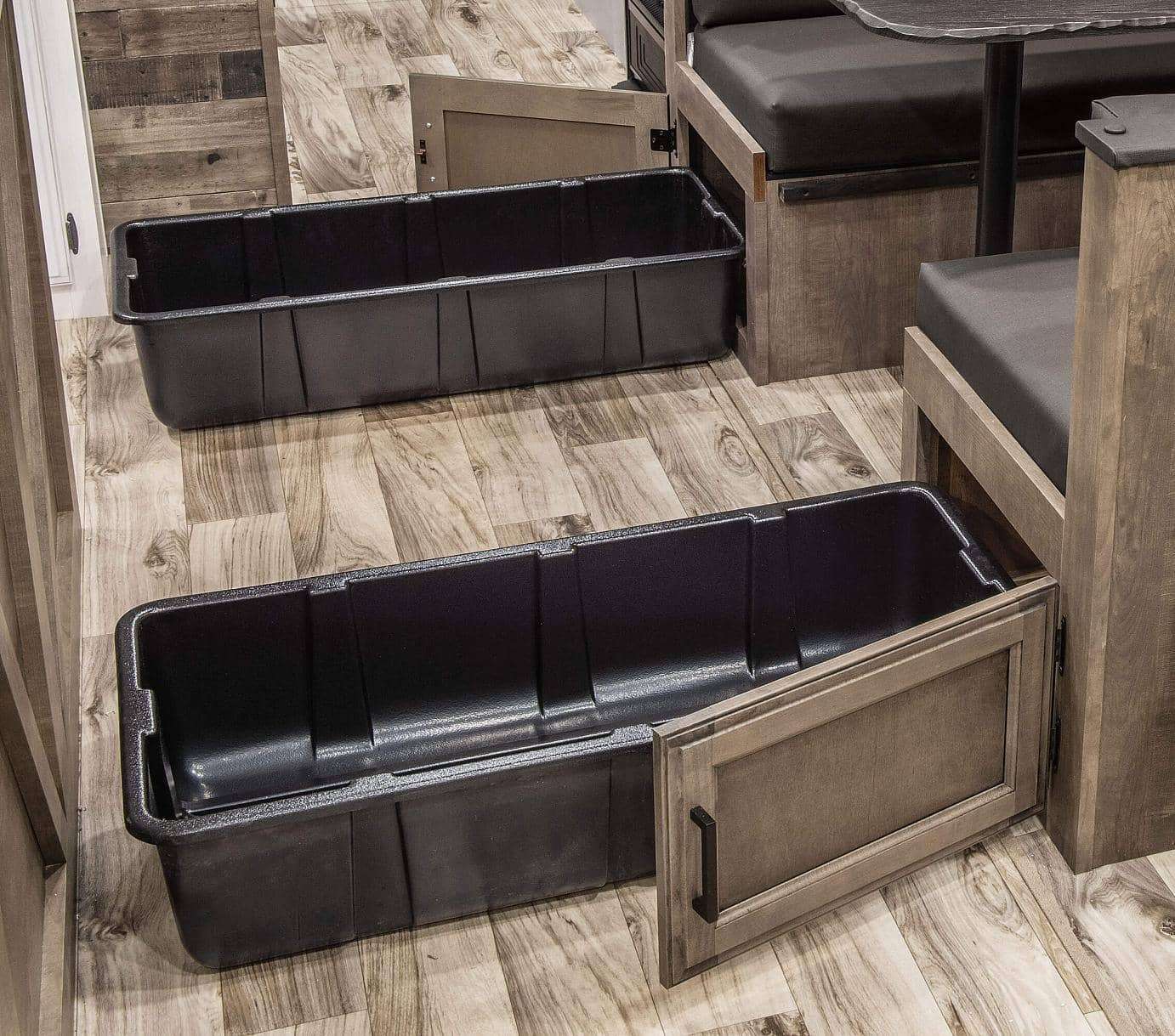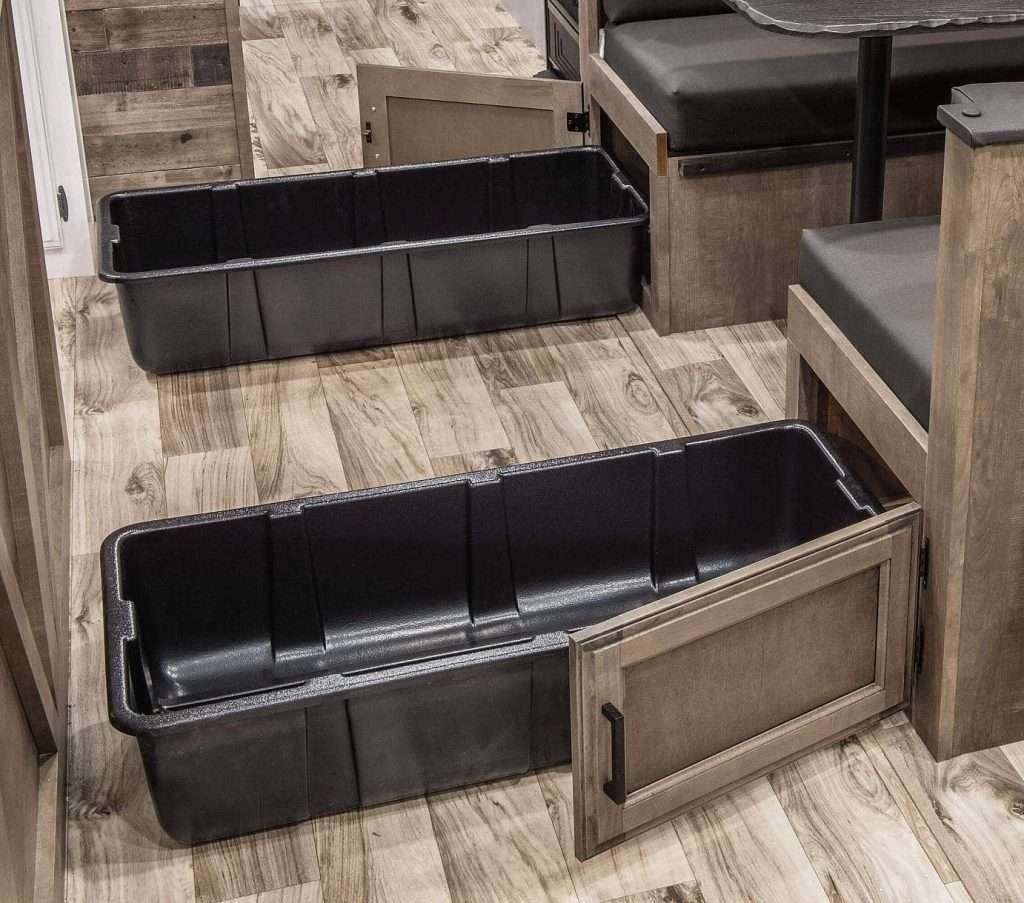 Final Thoughts
Venture RV's foray into the fifth-wheel trailer market with the SportTrek Touring Edition is an exciting development in the world of recreational vehicles. With its industry-leading pass-through storage, upscale amenities, and commitment to quality, this new addition to the Venture RV lineup is poised to make waves among RV enthusiasts.
For prospective buyers that are eager to explore the remarkable features of the SportTrek Touring Edition, it is now available at select partnered dealers.