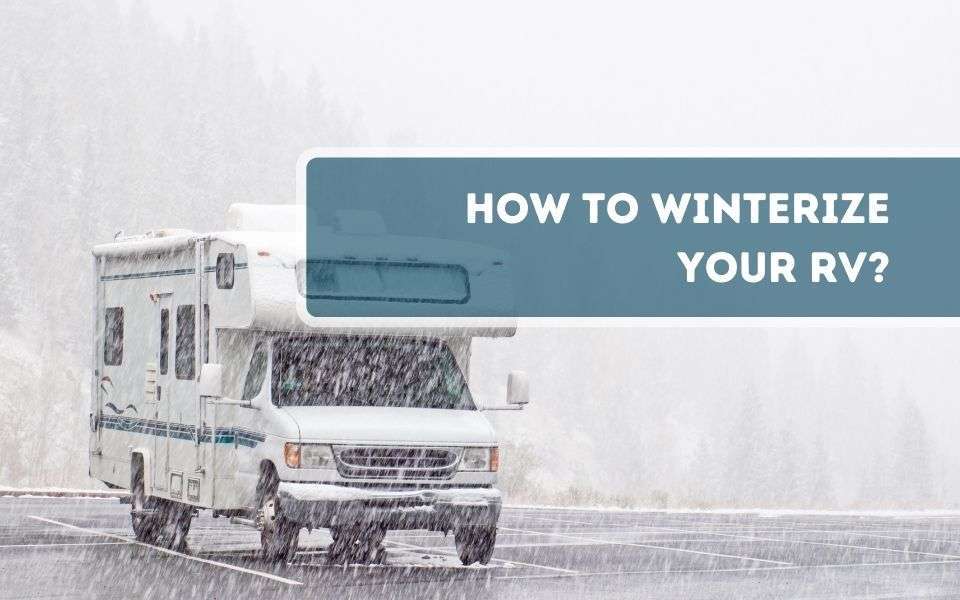 How to Winterize Your RV? The Complete Process
When winter rolls around, you need to adjust your RV to ensure it stays in optimal condition. Winterizing your RV is the best way to keep it running efficiently during the colder seasons so that your RV lasts as long as possible.
When you winterize your RV, you ensure that winter weather won't obstruct your RV performance. The winterization process will take several hours, but it pays off in the end because you can keep your RV longer. Without this winterization process, you could risk several engine and performance problems throughout the season.
Please continue reading to learn everything you need about winterizing your RV. We will discuss when you should winterize your RV, how to winterize your RV, and whether or not it's necessary to winterize a camper.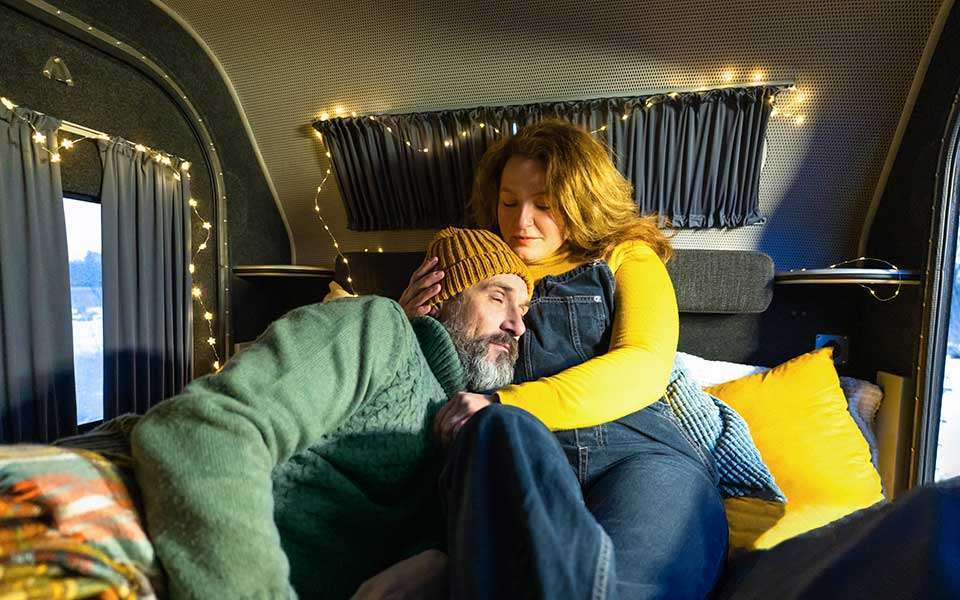 Why You Should Winterize Your RV?
Every RV system requires water to function, which can expand during freezing weather. When water expands in its container, it can bust a container open and damage your RV. Even if you don't have much water running throughout your RV, damage can occur that will ruin your vehicle.
It would be best to winterize your RV to save money on unnecessary repairs. However, repairing your RV is much more expensive than avoiding the problem in the first place. You can use a few methods to winterize your RV, including the antifreeze method or blowing out the lines.
The most important aspect of winterizing your RV is getting rid of the water running throughout your system. Water damage is the number one problem RV owners encounter during the cold months.
The Best Time to Winterize Your RV
You might only notice when it gets chilly out if you spend a little time on the road. It would help if you were diligent about winterizing your RV to keep it in optimal condition. The following are the best times to winterize your RV, so you're always prepared.
– When It Gets Cold Out
One of the best ways to identify whether or not it's time to winterize your RV is to pay attention to the trees. If you notice that leaves are on the ground, winter is on the way, and you must take precautions to keep your RV running well. You can also use your phone to identify when the weather will drop below freezing so you don't get in trouble.
It would be best to winterize your vehicle during the fall months of September and October because it typically doesn't get freezing yet. This method is a great way to stay ahead of the curb and ensure you don't cut it close when winterizing your vehicle.
– Before Storing It For The Cold Months
Many people stopped touring around in their RV during the cold months because they want to spend more time at home. People enjoy camping during the spring, fall, and summer and like to stay home during the winter. If you plan to store your RV, you should winterize the vehicle before tucking it out of sight.
After you tuck your RV away in storage, you won't think about it much. Please don't put it in the storage garage until you winterize the vehicle so that you don't discover damage when you try to drive it in spring. The last thing you want to do is plan a big camping trip only to discover expensive damage to your RV from not winterizing the vehicle.
– Before You Travel Though a Colder Region
If you're traveling through an area that receives a lot of winter weather, it's best to winterize your vehicle before this trip. For instance, if you're a California native heading to Michigan in December, you must prepare for this trip. Neglecting to winterize your RV before traveling through a colder region could cause severe damage to your vehicle.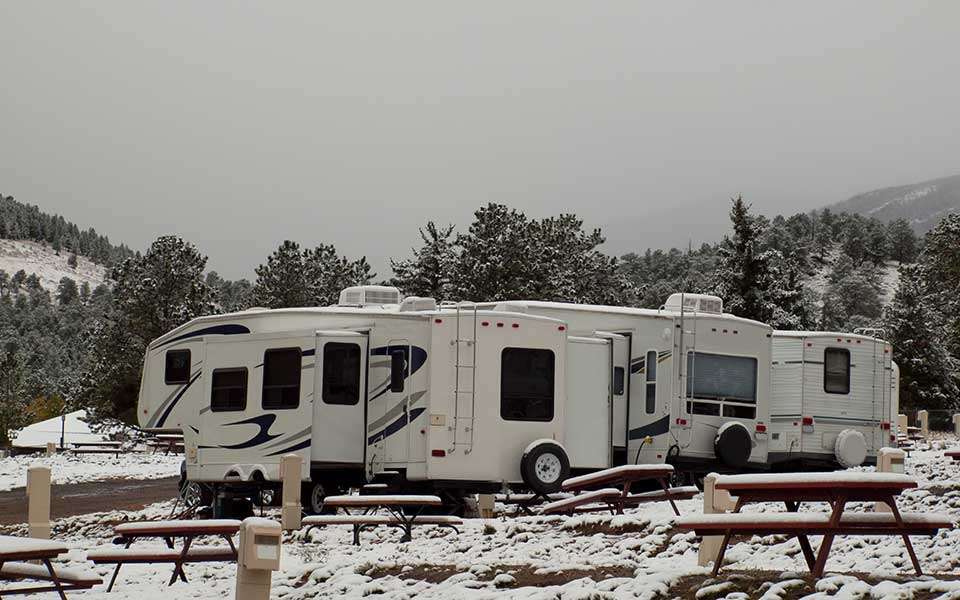 What Do I Need to Winterize My RV?
To winterize your RV at you need a few crucial equipment pieces. Here's a list of winterizing essentials for your RV to make things easier.
● Owner's manual
● Flashlight
● Bucket
● Towels
● RV pink antifreeze
● Air compressor
● Small container or bowl to collect the sink's water
● Screwdriver
● Tool for removing anode rod
● Air compressor blow-out plug
You can purchase these items online or at your local hardware store. It will be easy to find this equipment.
How to Winterize Your RV: 9 Easy Steps
You can either winterize your RV alone or hire a professional for assistance. If you're interested in winterizing your RV without professional intervention, follow the steps below.
1. Dumb and drain the gray and black water from your RV
2. Drain your RV's freshwater tank
3. Clear your RV line's water by placing a bucket under your valves and draining each faucet into the bucket.
4. Use the water heater's bypass valve and then bypass the RV water tank
5. Use RV Antifreeze to Protect the Lines
6. Through the system, push the RV antifreeze
7. On the RV's outside, through the water intake line, push the pink RV antifreeze.
8. Drain the siphon tube
9. Use the P-traps to pour the RV antifreeze
When you have antifreeze running through your system, you don't need to worry about the water in your RV freezing and wrecking your vehicle. Following the steps above is an easy way to winterize your RV without seeking a technician.
How to Winterize a Camper: 10 Preparation Tips
After you winterize your water system, it's time to winterize the rest of your RV. There are several aspects of your vehicle that you need to winterize to keep it in optimal condition. Follow these tips to ensure you winterize your RV correctly.
● Turn off and unplug any power-consuming devices throughout the RV.
● Consult your owner's manual to ensure you maintain great battery life.
● Turn off your propane supply valve
● Turn off and clean out your refrigerator.
● Use cordless dehumidifiers to prevent mold and mildew when you're not using your RV.
● Cover your RV's tires when you leave them outside.
● Place critter traps throughout your RV to ensure you don't receive a mouse infestation while in storage.
● Keep the cabinet open to maintain air circulation.
● Consult your RV owner's manual To winterize your generator.
When you store your RV away in the winter, you want to return to a vehicle in excellent condition during the spring. To accomplish this goal, you need to follow our tips, so you don't end up with a mouse infestation, flat tires, or mold during the offseason.
Final Thoughts
If you live in or plan to travel to a colder region during the winter, you must prepare your RV for this situation. You can either take your RV to a professional to winterize it or winterize your vehicle on your own. If you winterize your RV, you will return to a well-maintained vehicle after the cold months are through.
Follow our guide to winterize your RV and safely prevent any trouble during winter. It would be best to winterize your RV as soon as temperatures drop so that you're not too late. You can keep an eye on your phone to determine when the weather will drop so that you winterize your RV on time.