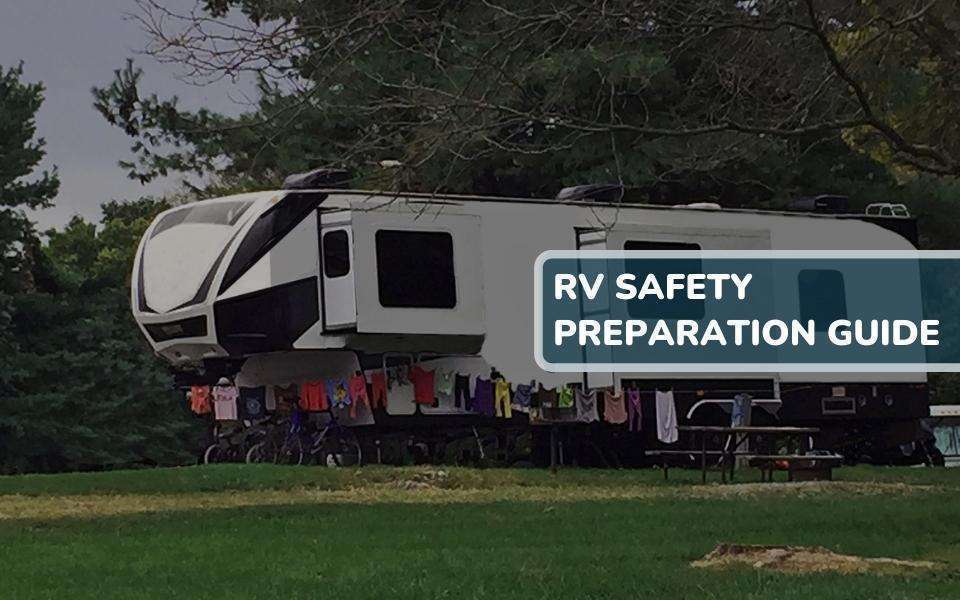 RV Safety Preparation Guide To Start a Trip
RVing is a popular mode of transportation for vacation trips, and getting a good RV trip depends on various things. RV Safety preparation is key to starting an RV trip successfully.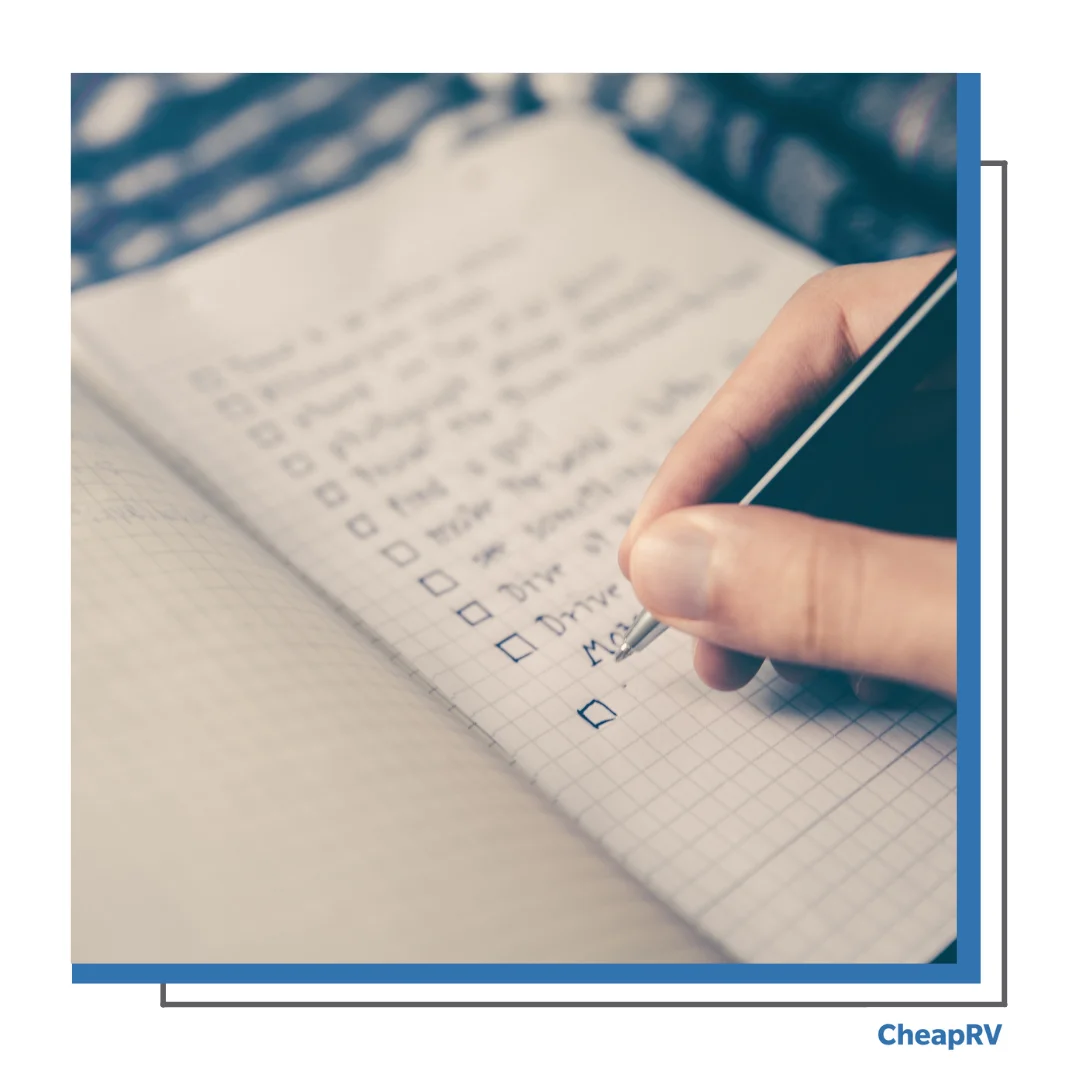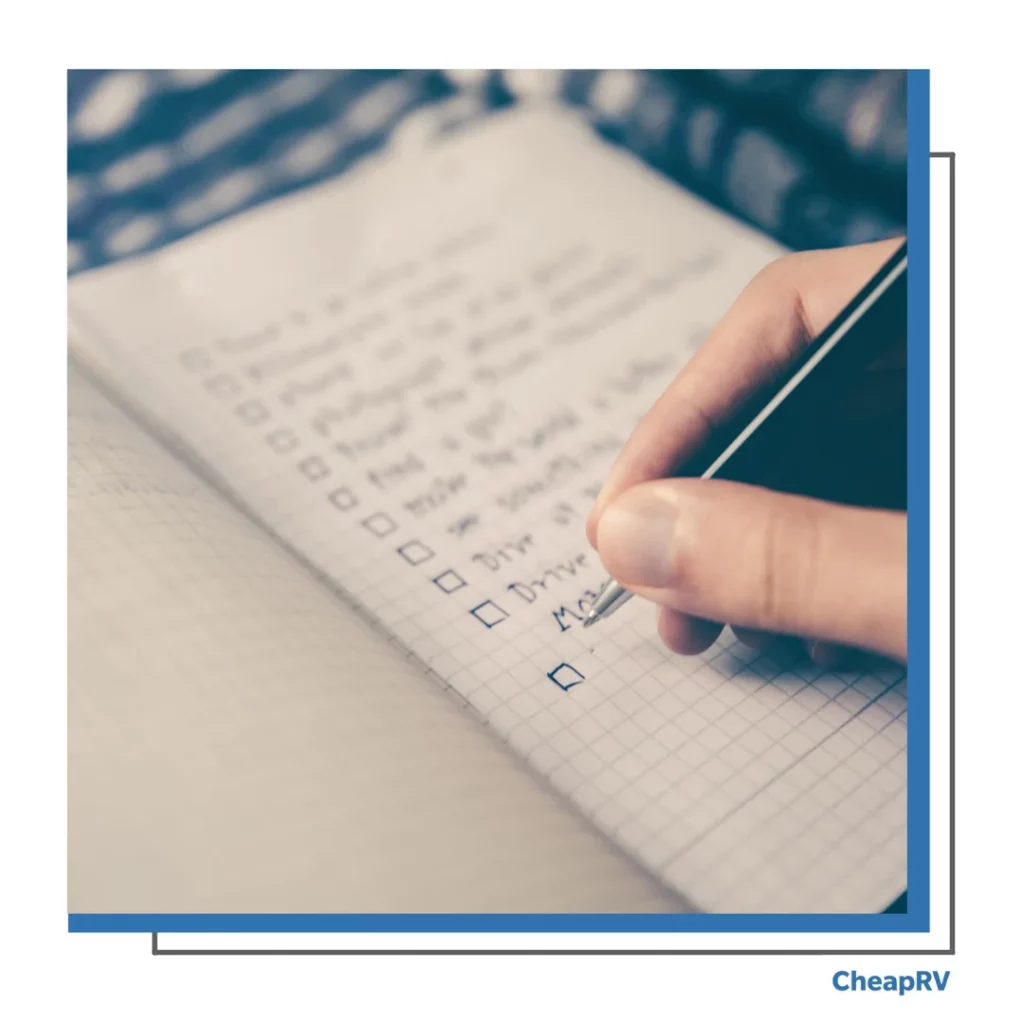 To have a safe and enjoyable RV vacation, you must prepare ahead of time and make proper preparations. That means taking the necessary precautions to ensure that you have a trouble-free journey.
Not sure where to start? Read the safety advice below to travel in your recreational vehicle securely.
Preparation Guide: Before Starting The RV Trip
Before you begin your RV excursion, have our RV serviced.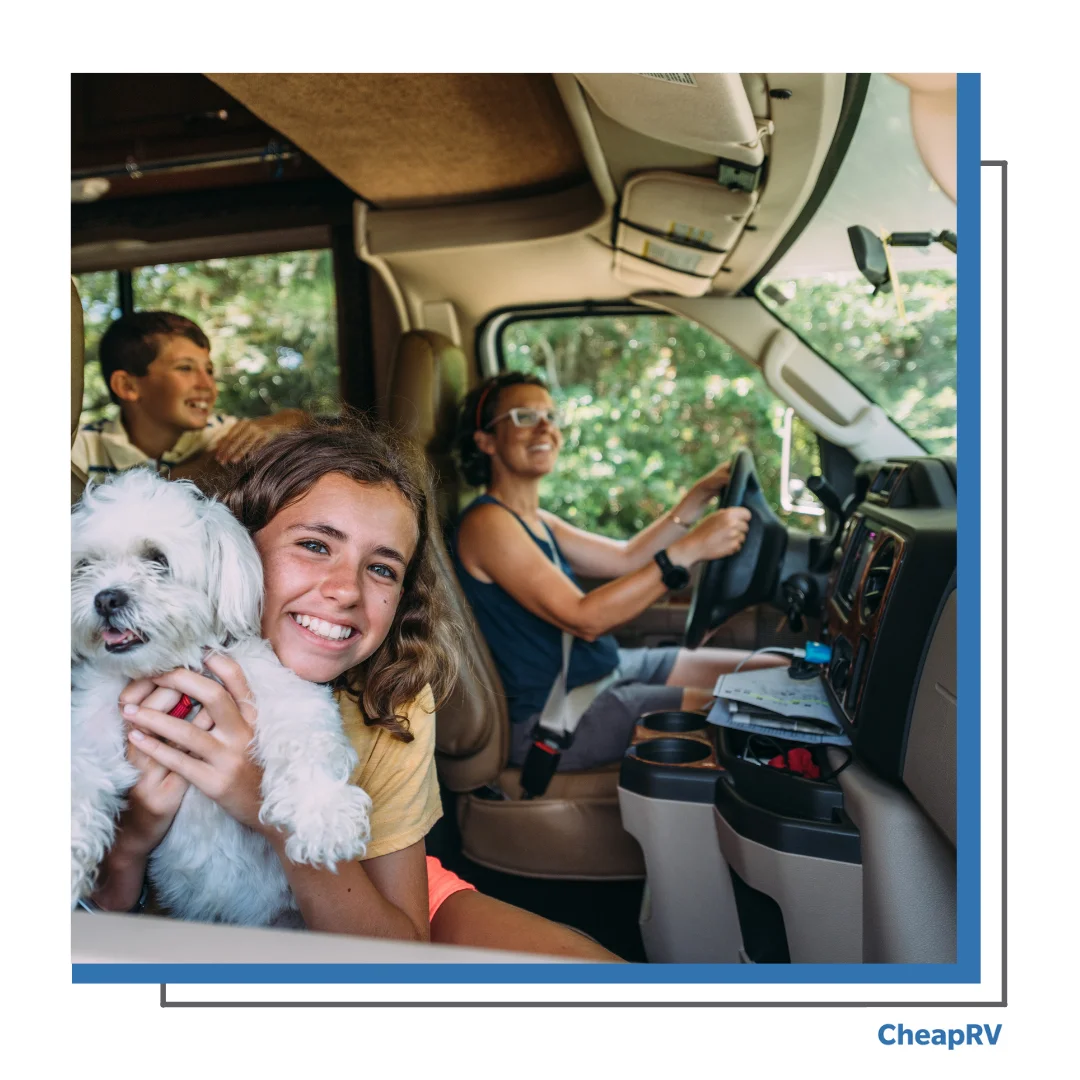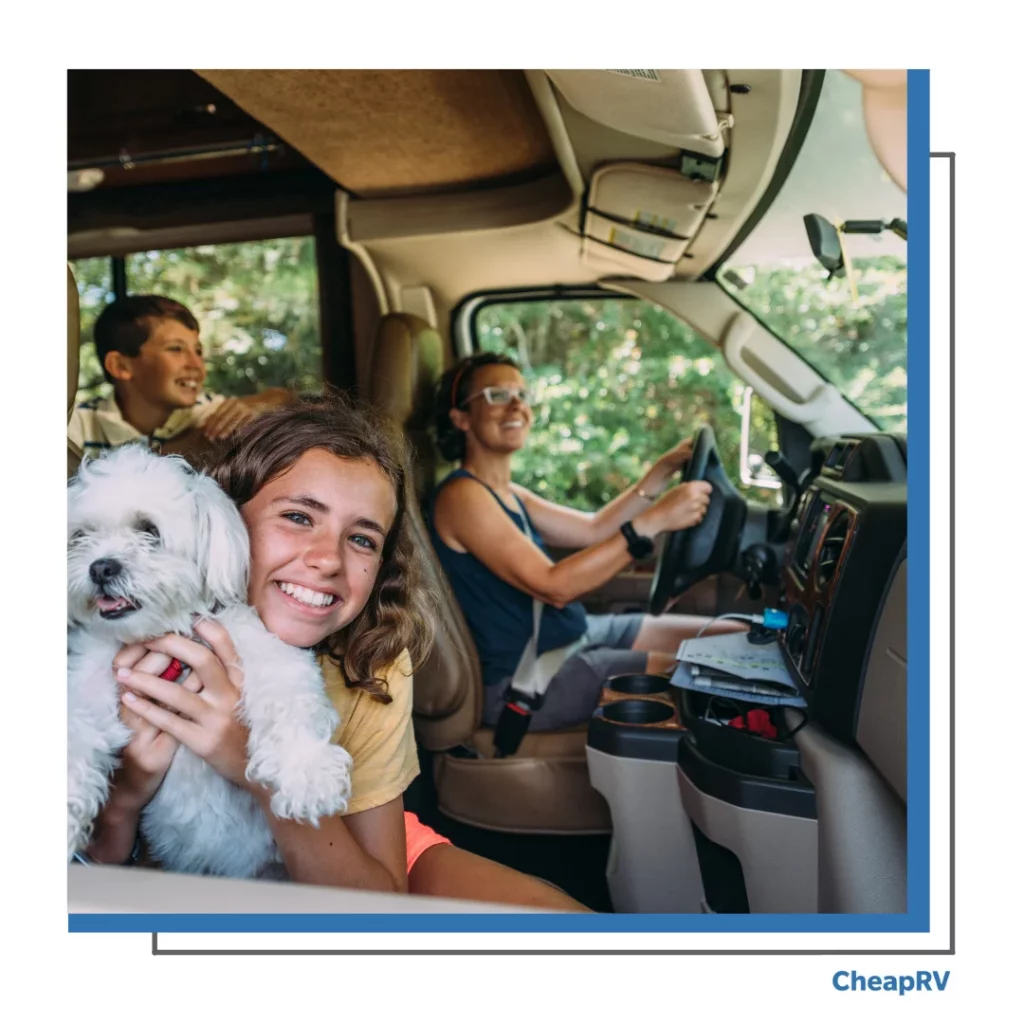 Follow the thorough inspection checklist for RV safety listed below.
The RV Safety Checklist includes:
Check the fuel level and top it off if necessary.
Inspect the tire pressure on your vehicle.
Check the coolant and transmission fluid levels.
Assess the wear rotation and tire tread as well, and determine the estimated time for purchasing new tires.
Examine your RV's attachments to make sure you can remove them quickly.
If you are towing an RV, you should inspect the safety cables and tow bar.
Check for leaks by looking at the RVs below.
Check all the brakes on your RV, including the parking and towing.
Examine the gaskets and seals thoroughly because they can indicate a potential leak.
Make sure your RV has the appropriate safety labels displayed.
Ensure your RV is operating correctly, and thoroughly check all its equipment.
RV Safety Tips
When it comes to safety, there's no one-size-fits-all approach. The type of RV you drive makes a difference, as does how you use it. That said, there are some precautions that can help prevent accidents and injuries.
Here are some tips for keeping yourself and your passengers safe:
Learn How to Drive Your RV Correctly
If you are driving your RV for the first time and intend to heat the road, you must polish your driving skills first. If you don't have your vehicle, you can hire an RV for a day to practice driving. You can also try driving several RV kinds for practice.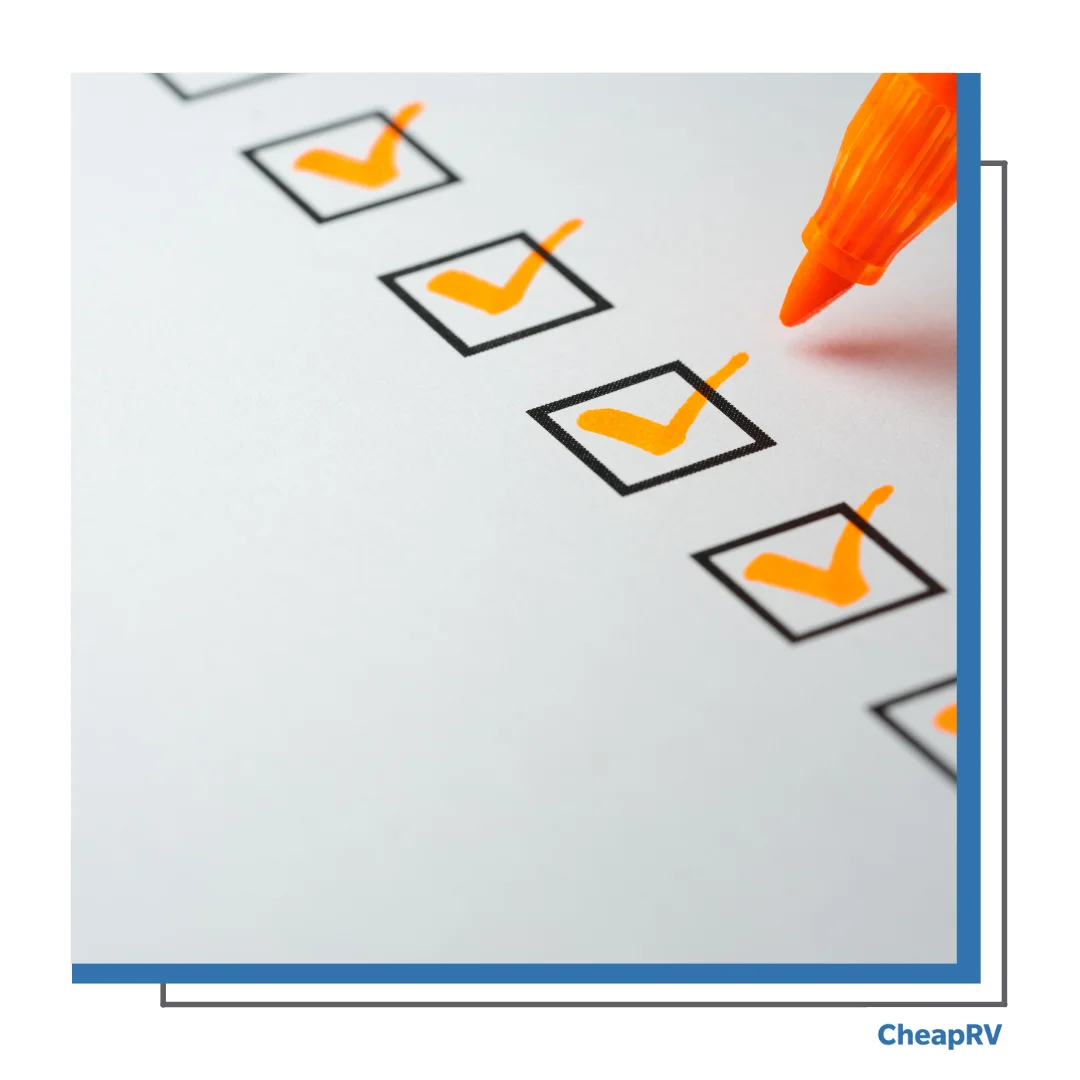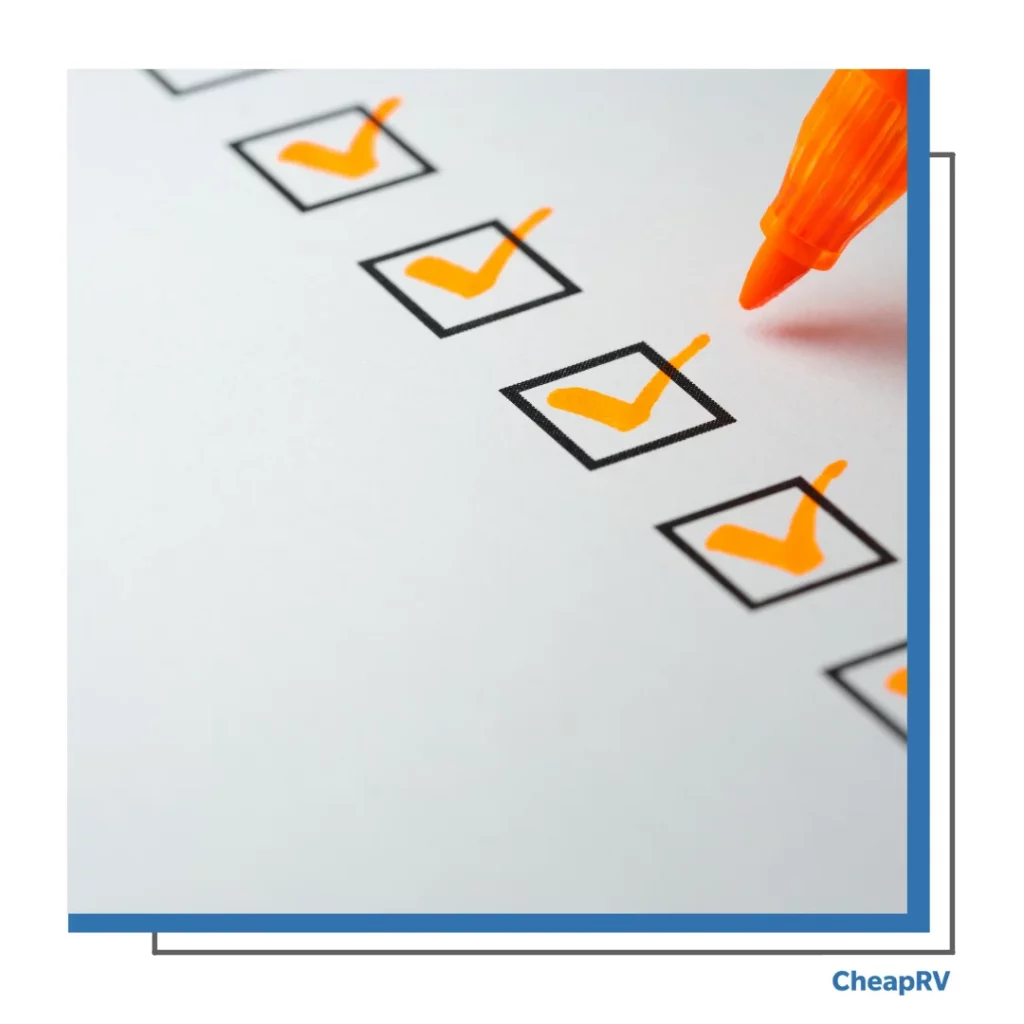 It is akin to driving a big-rig commercial vehicle, hauling an RV, or driving a motorhome. Other parallels include maintaining your vehicle between lines, braking, and accelerating, observing tires in motion, overtaking other vehicles, and so on. The idea is to ensure you have enough driving practice before embarking on your RV journey.
Road Service and RV Insurance
Having RV insurance is another crucial safety precaution. Make sure you have enough insurance to cover every facet of your RV journey. Also, look into the RV's specialist road services.
In a nutshell, we recommend paying special attention to the following considerations:
Will your towed vehicle be covered under your RV policy?
Will your auto insurance policy cover your trailer as well?
How far the insurance company will tow you
Do you need separate road service coverage or insurance for your RV?
Does your RV insurance cover towing your vehicle, motorhome, and travel trailer, or will the business disregard all of these?
Reservations
When you're planning a trip, one of the first things to do is make reservations for your campsite or campground. Here's why: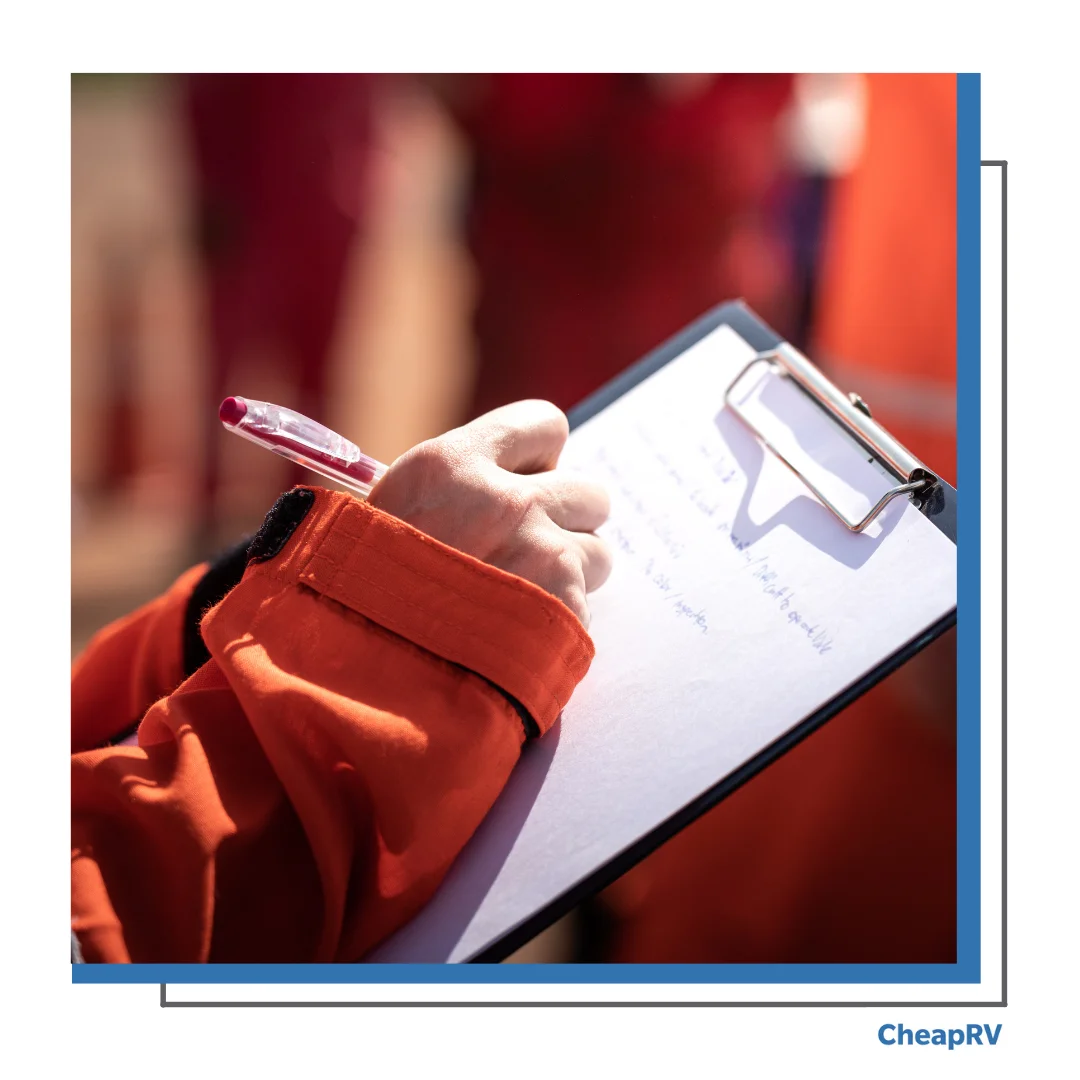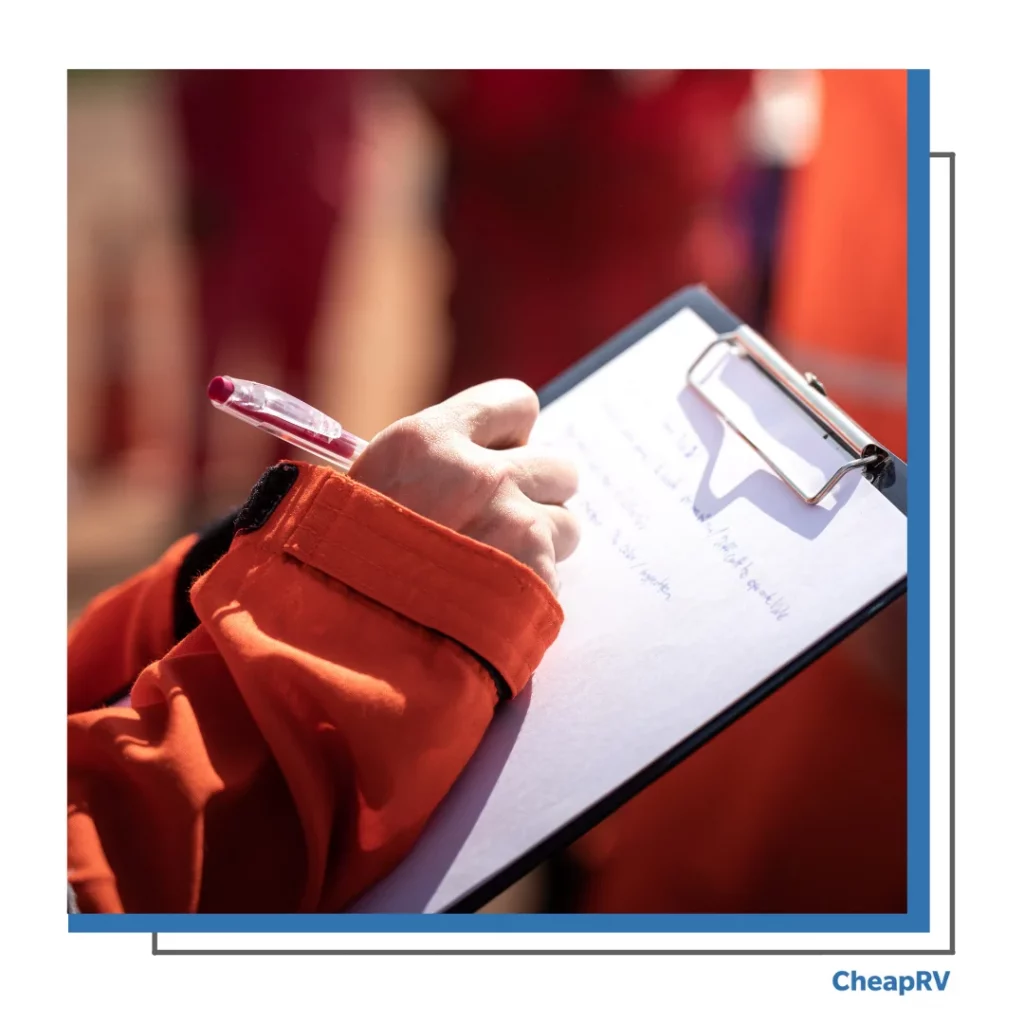 Even if it's just a short trip, it can be frustrating if you end up getting there only to find out that you don't have a place to stay. So, if you're going to reach your destination within a couple of hours, you should confirm your campsite reservations.
You can make a nearby campground list where you can stay. This way, there won't be any chance of getting lost or confused about where to stay overnight.
It can be annoying if your reservations get lost for any reason, so avoid such situations by booking well in advance so that no one gets confused about where they should stay overnight.
Check the Weather Condition
Check the weather forecast for your destination before embarking on your recreational vehicle excursion. You can pause the trip depending on the weather conditions before leaving. However, if you arrive at your campsite in severe weather, you will have little choice but to adjust to the conditions.
Snow, rain, hail, ice, or extreme winds can ruin your RV vacation in a matter of minutes. To get the most frequent weather updates, stop at a truck stop. Locate the trucker's lounge and ask the driver about the weather there. Additionally, you will be able to view the television during the trucker lunge, so you can learn about the weather this way as well.
Inspect Road Construction, Condition, and Closures
The state of the road and any construction zones where you intend to drive your RV are two additional crucial factors to consider.
You may find a report on road construction, closures, and current circumstances on a number of websites. To avoid annoyance, visit those websites. In fact, you'll be saving yourself time and money by verifying the state of the roads beforehand.
Nearly all websites that offer news on road conditions and construction have a map of the state. Visit the website, choose the state you're traveling through, then the road you want to take. The links will then inform you of the most current conditions of the route.
RV Checklist
Seasonal RVers often utilize their checklists to thoroughly inspect both recreational and towing vehicles from top to bottom. However, these checklists can grow extremely lengthy and may include multiple processes you must go through before getting right to business.
If you are new to seasonal RVing or just starting out with RV travel, you might want to create a more simplified version of your checklist. This way, you can easily navigate through it and ensure you have everything needed for a successful trip.
Dimensions
The most important duty when driving a Class A motorhome or any large vehicle is weight distribution. First, you must determine how much fuel and water your RV can carry. Also, be aware of the legal weight limit for your particular RV type. RV drivers can weigh their vehicles at weigh stations, commercial truck stops, and DOT checkpoints.
Electricity Load
Contrary to what you may think, porting the electrical equipment in your recreational vehicle is pretty straightforward. All you have to do is plug the equipment up; the rest is easy.
However, an RV differs from home because it has a reduced electrical loading capacity. Most RVs have wiring systems that are 30 or 50 amps. So for the safety of your RV, you must also check the electrical load; otherwise, accidents may occur.
For instance, if your RV is wired with 30 amps, you can't run the 5 amp egg burner, 14 amp toaster, and 15 amp air conditioner while preparing breakfast. Because doing all of these at once could put your RV at risk of overload.
Nature
Everyone adores getting up close and personal with wildlife. But the important word here is "Wild." The animal will not regard you as an admirer if you enter its native habitat. They will instead regard you as prey, intruders, and a food source.
You could die or suffer severe injuries at the hands of several wild animals or things, such as snakes, wasps, and scorpions. And these animals have the power to wreck your trip in a split second.
So, while staying at a campsite, pay attention to the instructions and guidelines there. Therefore, you should study and familiarize yourself with the local flora and wildlife before settling down at a campground.
Wi-Fi and mobile internet
The most crucial and practical communication tool in the present era is a mobile device with Wi-Fi or internet connectivity. Unfortunately, only a few campgrounds have Wi-Fi, so not all campgrounds provide this amenity.
However, if you have an Android device like a phone or laptop, you may benefit from the free Wi-Fi at truck stops and rest areas. Check to see if the mobile network and internet are accessible where you plan to set up camp. It should be taken into account when making the camper's packing list.
How to Practice The RV Safety During RV Driving
The RV is a great way to get out of town and enjoy the weekend, but it's also a big responsibility. RVs are typically bulky and large, so you'll need to pay attention to safety considerations when driving one. Here are some tips for practicing safe RV driving: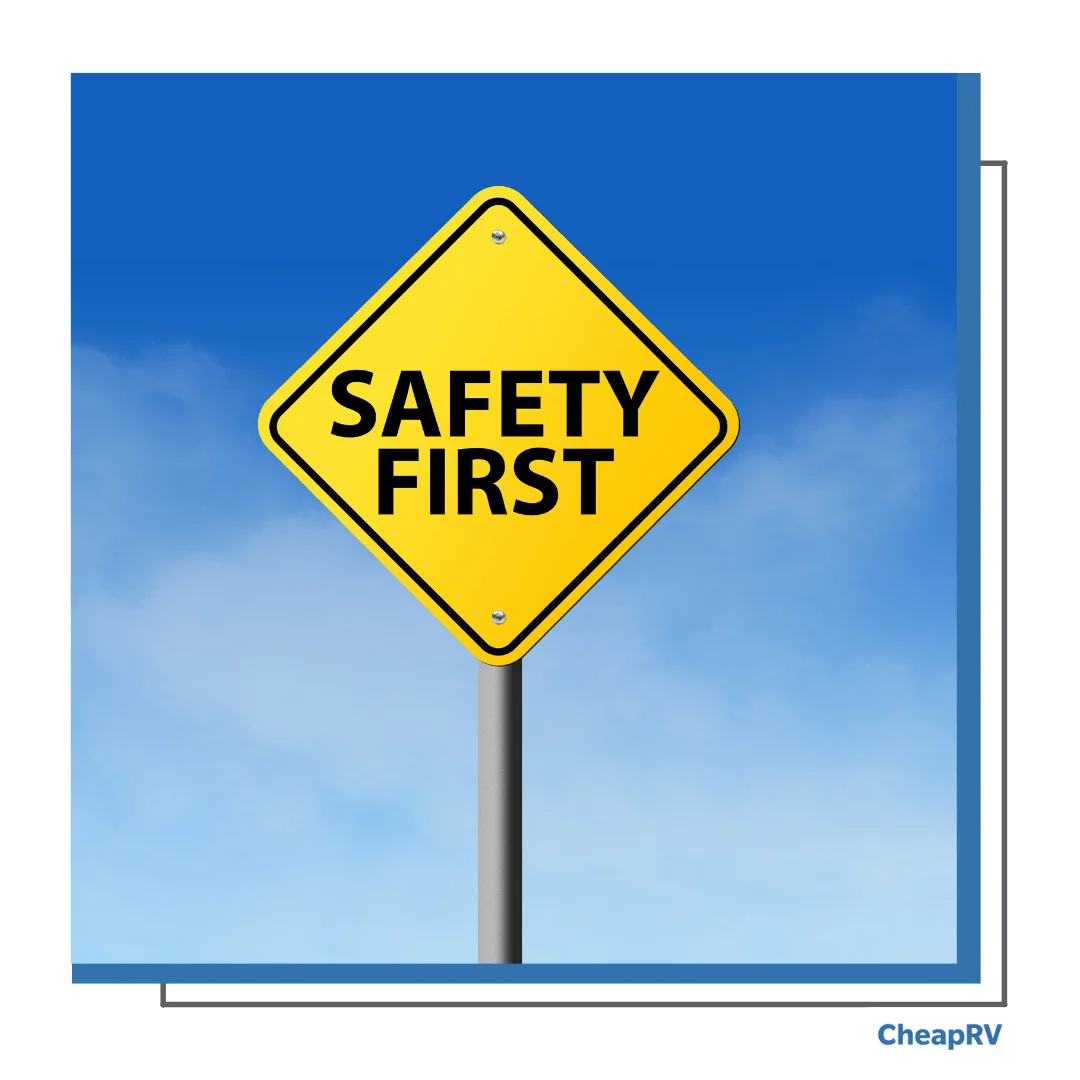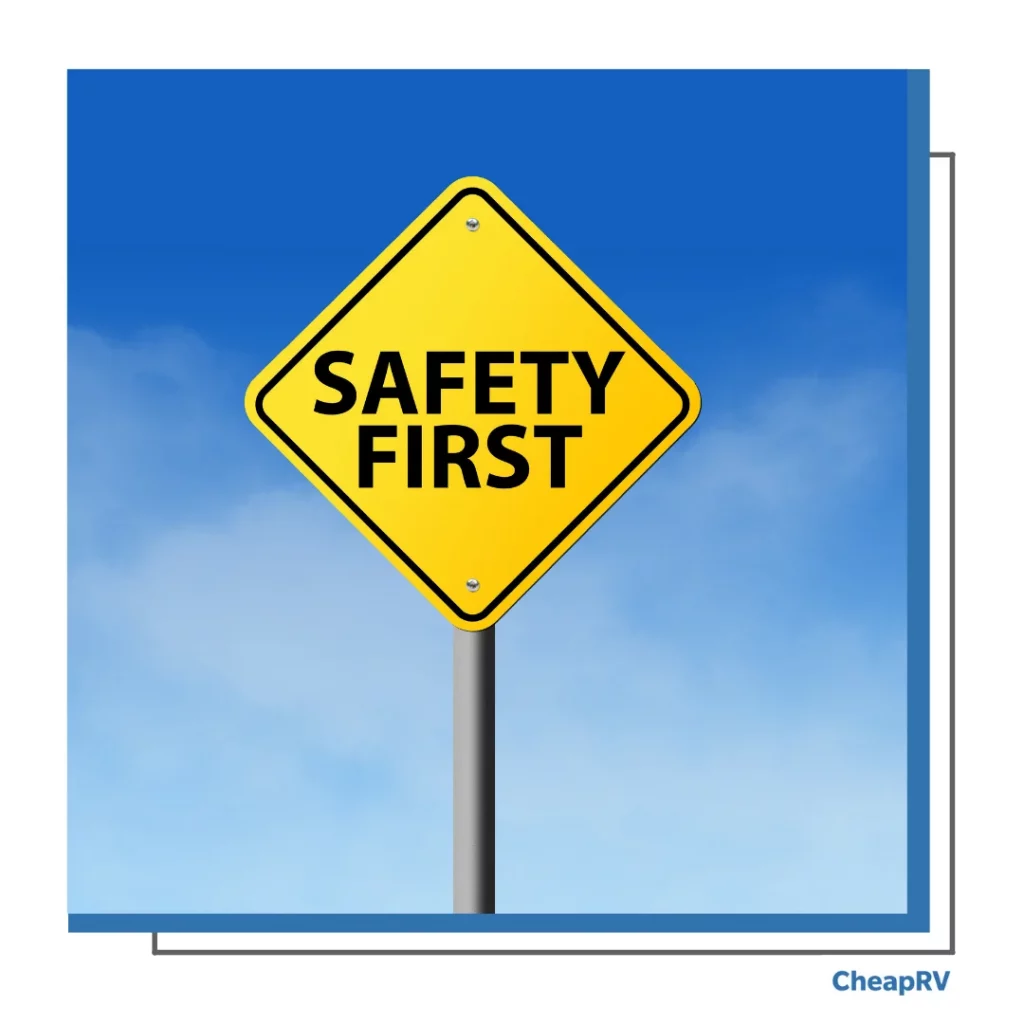 Implement the S.A.F.E. Method: This method stands for Slow, Arc, Finish, and Experience. Make a gradual approach and advance slowly as you round turns. Make an arc as you turn, and complete your turn before coming to a complete stop. Continue to practice this consistently to obtain experience.
Drive Slower: Your RV should move off the gas and accelerate more slowly than the typical passenger automobile. Driving under the posted speed limit will significantly improve the security of your RV travel.
Maneuver Cautiously: The height of the RV is one of the key factors in its exposure to many possible risks, such as low-hanging or overhanging branches. Additionally, RV is more likely to run into items on the ground. Therefore, while parking your RV, make sure to do so safely. If necessary, go around any vehicles or barriers.
So, to avoid an accident, use the turn signal judiciously, slow down your RV correctly, and change lanes with caution. Also, remember to maintain your RV's speed even if someone is tailgating you.
Final Thoughts
In conclusion, RV safety should be your top priority when using your recreational vehicle on public roads. The ten suggestions listed above will help secure your RV's safety. Each of the recommendations mentioned above should be kept in mind whenever you take an RV vacation.
These suggestions will help you save money and time and enjoy a variety of other advantages. Follow the advice we provided above to ensure you have a comfortable, pleasurable, and safe RV trip.
We hope you learned something from CheapRV.com's RV Safety Preparation Guide!