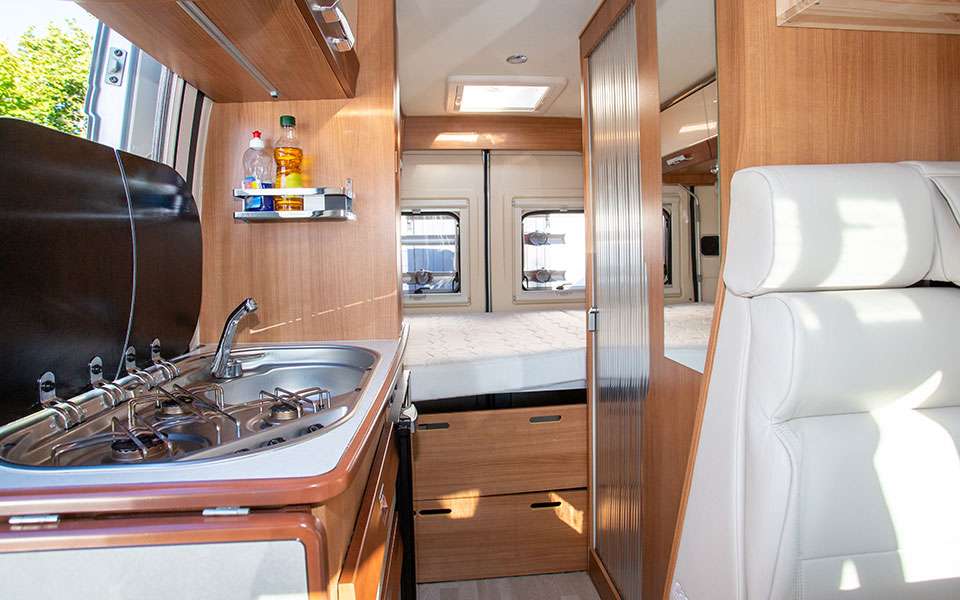 RV Storage Ideas
When you go camping or travel in your country, owning an RV is a great way to enjoy your trip. Some people even live in an RV full-time so that they can travel as much as possible. Unfortunately, one of the challenges with RV ownership is finding storage space.
Please continue reading to learn the best RV storage ideas we have to offer. Our guide will help you make the most of your limited space on the road
Read the RV Storage Tips First, Begin Later
There's no shortage of RV space-saving ideas to consider. However, reading the following tips before purchasing supplies to optimize your storage space would be best. Otherwise, you'll purchase a bunch of supplies without having the organizational skills to utilize your tools.
Keep your RV organization simple.
Find as many purposes as possible for a single tool or accessory.
Utilize as much of your available RV space as possible.
Jot down a list of everything you have in your RV.
Don't bring unnecessary items on the road with you.
Invest in lightweight storage supplies.
Ensure everything you own has a place.
Keep up with your cleaning routine.
If you buy something new, discard the old device.
After you train your brain to understand these organizational skills, you're ready to read our list of RV storage ideas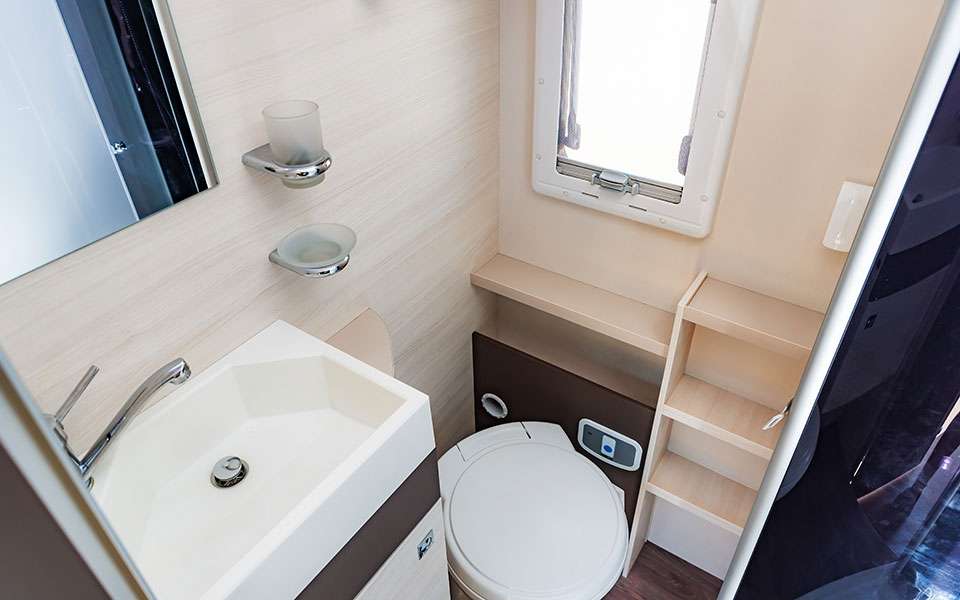 RV Bathroom Storage Ideas
People spend more time in their bathrooms than in most other parts of their RV. The following RV bathroom storage ideas can help you optimize your space.
1. Hanging Shower Curtain Organizer
You can purchase a shower curtain organizer to hang miscellaneous bathroom supplies without taking up space.
2. Use a Toothbrush Holder
A wall-mounted toothbrush holder is a fantastic way to maximize your RV bathroom counter space. This tool also keeps your toothbrush sanitary because it's not resting on a flat surface.
3. Elastic First Aid Holder
When you own an RV, you should always keep a first aid kit on hand to keep yourself safe. However, letting your first aid holder get cluttered and disorganized is easy. You can use elastic bands to organize your first aid supplies.
4. Hook Dispensers
If you have any supplies that come in a roll, you can use help dispensers to mount them onto your wall. This method helps you save as much counter space as possible in your bathroom by not making you put your toilet paper roll on the countertop.
5. Shampoo Dispenser
RVs don't have much space, and the shower area is not an exception to this rule. You should purchase a wall-mounted shampoo dispenser to maximize your shower shelf space.
6. Wall-mounted Metal Baskets
You can add wall-mounted metal baskets to your bathroom, holding all sorts of supplies. For example, you can put your toiletries, hair dryer, or beauty supplies in these metal baskets to maximize your bathroom space.
7. Stylish Swing-out Towel Rack
You can add a swing-out towel rack to your RV bathroom so that your towels have a space that tucks away easily.
RV Basement Storage Ideas
Even though most RV enthusiasts enjoy spending time on the road, some people have a stationary area for their RV. If you prefer to keep your RV in one spot, these RV basement storage ideas can make your life easier.
1. Sliding Cargo Tray
You can mount a sliding cargo tray onto your RV's storage bay wall. This cargo tray is a great place to store outdoor supplies and tools.
2. Command Hooks
You can use command hooks as a temporary solution in your RV. This is a great way to hang stuff onto your walls or ceilings without damage.
3. Get a Sewer Hose Carrier
Another great way to save space is to get a sewer hose carrier. Every RV has a sewer hose, and when you clear up space in your storage bay, you can utilize this space for other things you need on the road.
4. Use Tiny Clear Drawers
Transparent drawers are a fantastic way to organize loose miscellaneous items. Choosing clear drawers is a great way to see what's inside without pulling every drawer open and causing a stressful situation.
5. Install LED Light
It would be best to put LED lights in any tight space you have throughout your RV. This is a great way to peek inside your storage containers and areas without having to remove all of your items. Installing LED lights throughout your camper will help you minimize your storage stress.
6. Hang Loose Cords and Tools on a Pegboard
You can purchase a pegboard and hang any of your loose cords or tools on this device. A pegboard is fantastic for optimizing your space and finding storage solutions accommodating several things.
7. Organize Everything Using the Clear Tubs
You can use clear tubs to organize larger items like hammers, blankets, or hoses. These clear tubs are stackable, so you can see everything in them without shifting them around.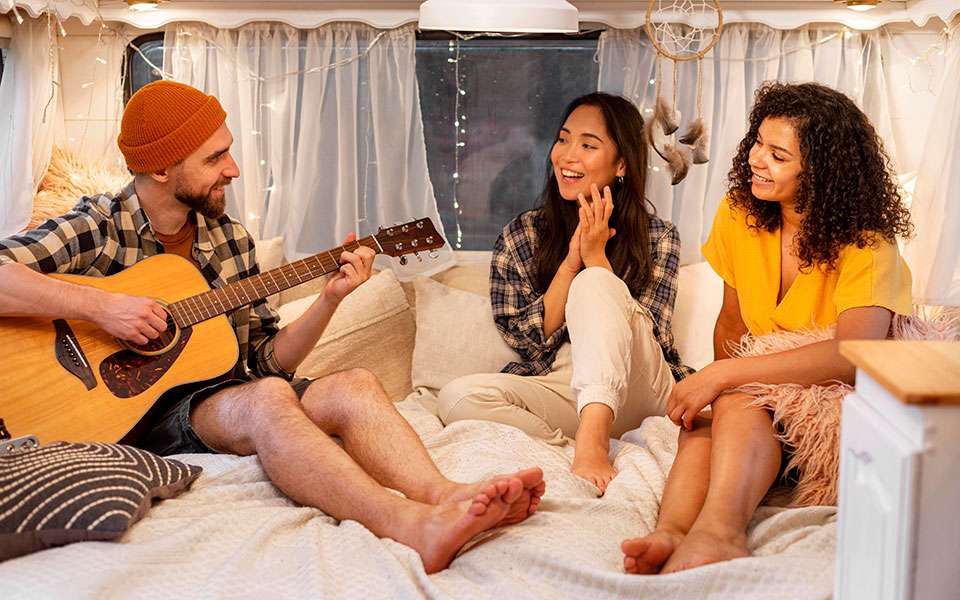 RV Bedroom Storage Ideas
Many are being ethicists have a large bedroom despite the lack of available space. People prioritize comfortable sleep over any other aspect because your sleep schedule can control the rest of your day. The following are storage ideas you can use in your RV bedroom to make the most of your space.
1. Shoe Hangers
You can use shoe hangers to optimize your bedroom storage. These devices help you choose your outfits daily and clear up space for other things in your wardrobe. You can also use shoe hangers for any miscellaneous items in your bedroom so they don't lay on the floor or your nightstand.
2. Use Hamper to Store Dirty Clothes
It would be best to prioritize your clean and dirty laundry when you're on the road. You should put your dirty clothes into laundry hampers so that you don't mix them up with your clean clothes
RV Storage Ideas for Kitchen
You need to optimize your RV kitchen storage space so that you have an easy time cooking meals. You'll have difficulty eating daily if you need more counter space. The following are storage ideas you can use in your kitchen to optimize your space.
1. Get a Door-Mounted RV Trash Can
Many people love that their trash cans sit on the floor. However, when you get door mounted trash can, this clears up more space for you to move around your kitchen.
2. Use Storage Bins on RV Shelves
You can use clear storage bins on your kitchen shelves to store kitchen supplies. This is a great way to organize your cooking tools so you can still see everything you need.
3. Use Stackable Nesting Bowls
You can use stackable nesting bowls in your kitchen to store your food supplies without taking up too much counter space. This option is better than having one nesting bowl on your counter that doesn't provide enough storage.
4. Use Dish Cradles
You can use a dish cradle and your RV kitchen so that you have somewhere to put your clean dishes. These cradles don't take up much space and will separate your dishes so they can air dry properly.
5. Install a Fruit Hanging Basket
Instead of keeping your fruit in a bowl on your counter, you can use a hanging basket to clear up space. Putting your fruit in a hanging basket is a great way to organize your products without using your counter space.
6. Fold Out the Spice Rack
Spices are some of the most cumbersome things you need to keep in your kitchen. They make your food taste fantastic, but all these little containers can be difficult to organize. That's why you should purchase a foldout spice rack for your RV kitchen so you can tuck it away when you're not using it.
Other Miscellaneous RV Storage Ideas Which Will Save Space
Even when you create a storage space for each room in your RV, you may still have miscellaneous items lying around. Finding a home for all your supplies is a great way to feel comfortable in your RV. You can use the following ideas to store your miscellaneous RV items.
Over-the-seat organizer
Command hooks
Metal containers
Vacuum seal your clothes
Use a toolbox
Store things in tackle boxes
These methods are great for storing small miscellaneous items, so you have a place for everything.
Conclusion
Now that you understand how to organize and store items in your RV, it's time to put your new knowledge to the test. Our space-saving ideas will make your RV travels easier and help you manage your cleaning stress. You don't have much space in your RV, so you need these tools to make the most of the available space.