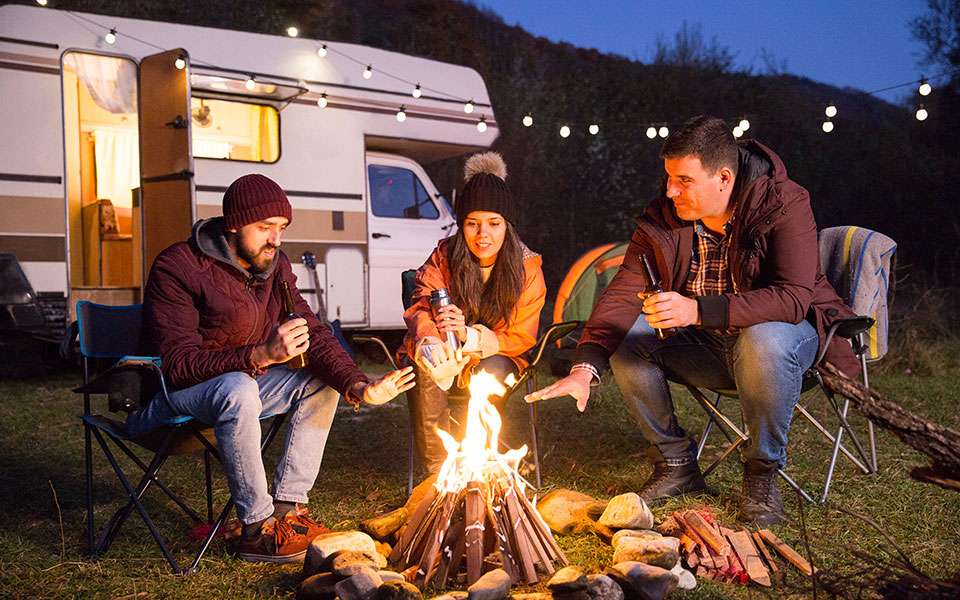 Best RV Loan Rates To Fund Your Next Motorhome
Recreational vehicles are a fun way to travel with the comfort of a home and the accessibility of the vehicle. Unfortunately, many people need to take loans to afford these vehicles because they're extremely expensive.
You need to find a great RV loan company to fund your next camper or RV. Fortunately, we have plenty of knowledge and expertise available to assist you with this task.
Please continue the reading to learn everything you need about the best loan rates to fund your next motorhome. In addition, we will discuss how to get the best rates on your next loan.
What is RV Loan?
An RV loan is a way that you can finance your next recreational vehicle through a bank, online lender, credit union, or other financial organization. You can get along for vehicles that are new or old and spend between 10 and 15 years paying off the loan.
RV loans are much longer than automobile loans because RVs cost more money. These vehicles are comparable to houses due to their amenities, which is why they cost more than a standard car or truck. A lender will ask you questions about your financial situation and perform a background check to evaluate your interest rate and fees. They will also determine if you qualify based on this info.
How to Get the Best Deals on an RV Loan
Are you having trouble finding a good deal on an RV loan? There are several reasons why you might struggle to get a good price. Read the following criteria to learn more about this situation.
Know Your RV
Some RVs cost more than others. For example, if you want a Class A RV, it will cost much more than if you purchased a Class B RV. You need an RV that accommodates your living needs and remains in your price range, so it will take some research to find the best one.
Compare RV Loan Lenders
Unfortunately, every loan company will give you a different price for your RV loan. You need to look at your interest rates and compare offers before signing any contracts to get the best deal. For example, some lenders might provide you with a better interest rate, but others provide you with a lower payment time.
Your interest rate and the amount of time it takes to pay off your vehicle have a huge impact on how much you pay. You need to compare different offers to get the best deal.
Apply For The RV Loan
Some people don't qualify for an RV loan based on their financial situation or history. For example, if you have money in collections, an RV loan company may not respond. Some loan companies have lenient rules, while others have strict rules regarding financing.
A lender may reject your application if you have a bad credit score, a history of afflictions, or any other concerning financial information. For example, if you don't have enough income to justify the payments, it's likely that a lender will refuse your application.
Prepare for The Inspection
If you get an RV from a lender, it's important to take great care of it. If you don't take care of an RV that you purchase with a loan, you could have severe financial consequences. They will also ask for financial statements, tax returns, and other financial information to determine whether or not you qualify. Prepare yourself for any questions your lender may ask.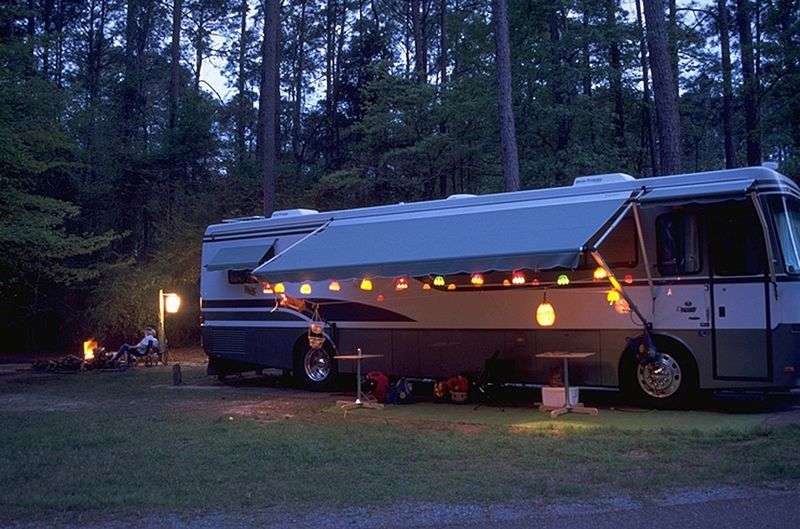 Best RV Loan Rates In 2022
Now that you understand the application process to fund a motorhome, it's time to discuss the best RV loan rates in 2022. We accumulated a list of the top three loan options for RVs based on interest rate flexibility and customer experience.
GreenRVLoan
If you don't have the best credit score possible, you should look into getting a loan through this company. They offer bad credit loans for people who have as low as a 550 credit score which is significantly less than other lenders offer. They also offer plenty of flexibility for people with previous histories of bad financial situations.
When you get a loan with this company, you don't have to stop at other companies for minuscule details. The loan company will handle any other details regarding your RV loan, so you don't need to worry about it.
The only downside of using this RV loan company is that if you have a bad credit score, your interest rates will increase. However, if you have good credit, this problem doesn't apply to you.
LightStream
There are a few major benefits you can expect when you use this loan company to finance your RV. You can expect low-interest rates, fast service, and an unsecured loan offer. Finding a company that offers low-interest rates on your loan is a great way to save money in the long run. This is also great if you like to make impulse decisions with your money and you need fast approval.
Some loan companies can take months to get you through the approval process, but you don't need to worry about this problem when you use LightStream. The only downside of this company is that they don't offer high-payment loans for your RV.
Good Sam
This is one of the most well-known RV loan companies in the United States, and they're based in West California. They gained popularity because they offer great deals and discounts for club members, so if you're a full-time RV enthusiast, you may want to join. You can also get an excellent interest rate when you get a loan through this company.
You can have a flexible long duration when choosing Good Sam for your RV financing needs. However, if you choose this loan company, you can't purchase an older RV. You can only purchase RVs made after the year 2008.
Final Thought
If you're interested in the RV lifestyle, then you likely need an RV loan to get started. RVs are expensive, so many people can't buy them without financing them over a period of time. GreenRVLoan,
LightStream and Good Sam Are all excellent options for people looking for a reliable loan company for clear RVs. These options have low-interest rates, so you don't have to spend extra money on your loan.