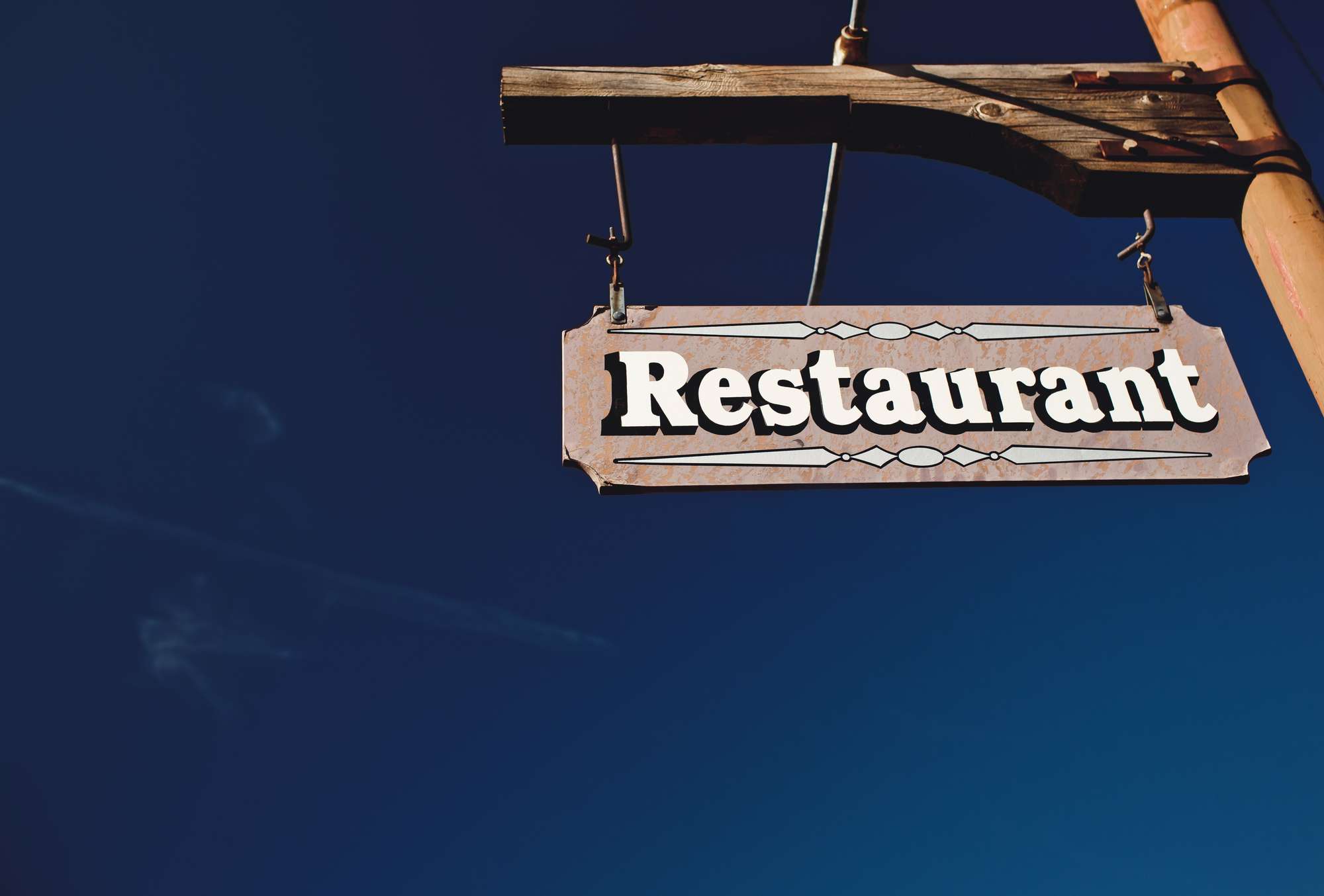 10 Best RV-Friendly Restaurants in Southern California
While exploring Southern California, at the end of the day, every RV traveler deserves to be rewarded with a nice dinner, whether you're traveling alone or with your loved ones. Among thousands of restaurants with all sorts of cuisines, we've picked the 10 best RV-friendly restaurants that will undoubtedly add a finishing touch to your road trip. Let's begin!
Cliff's Edge, Los Angeles
This captivating restaurant is located in the vibrant Silver Lake neighborhood of Los Angeles and it's known for its enchanting ambiance and delightful garden patio. While the interior exudes rustic-chic elegance, the outdoor garden patio is truly the star of the show. One thing worth mentioning is, Cliff's Edge offers ample parking options for RV drivers, to accommodate larger vehicles.
When it comes to the menu, Cliff's Edge focuses on seasonal Californian cuisine. The culinary offerings highlight locally sourced ingredients and creative flavor combinations. For starters, we recommend Charred Octopus or Burrata with Grilled Peaches. For the main course, our favorites are Grilled Branzino or Braised Short Rib. Vegetarian and vegan choices are also available.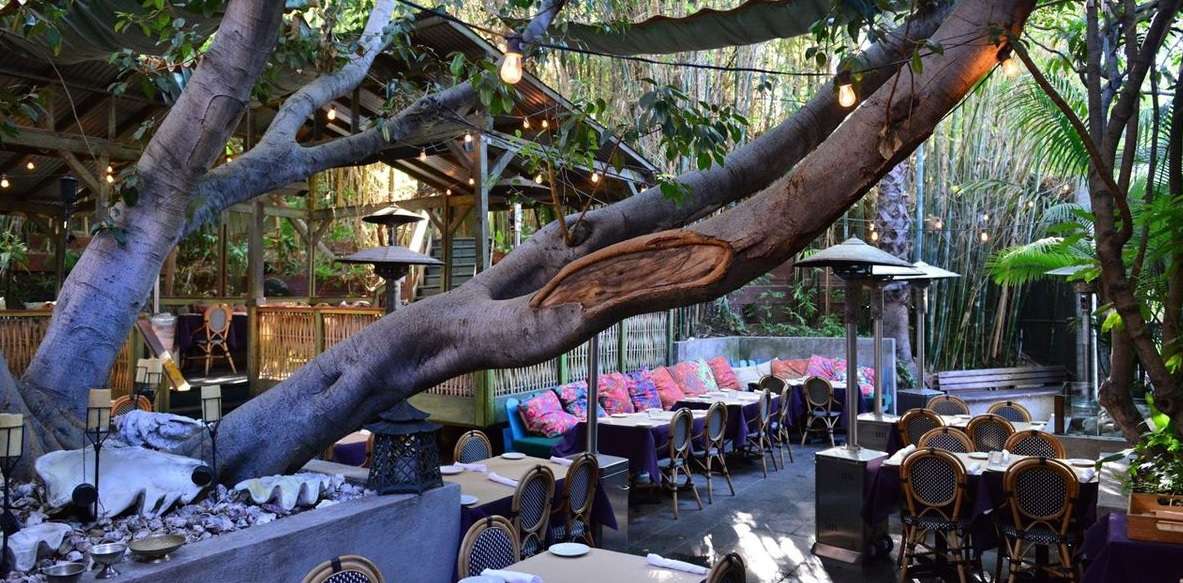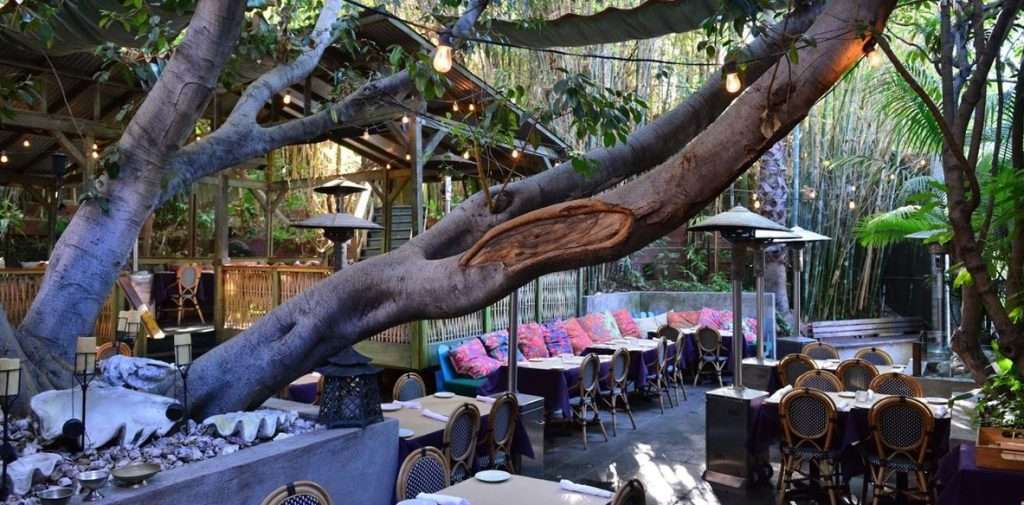 Old Town Mexican Cafe, San Diego
Located in the historic Old Town neighborhood of San Diego, Old Town Mexican Cafe is a vibrant and authentic Mexican restaurant that caters to RV owners. The restaurant is easily accessible from major highways and offers a central location for RV travelers exploring San Diego.
Old Town Mexican Cafe is renowned for its authentic Mexican dishes made from traditional recipes and high-quality ingredients. Whether you're craving enchiladas, tacos, tamales, or sizzling fajitas, you'll find a wide range of delicious options on their menu. While you're there, try a refreshing margarita, listen to live music, and enjoy the colorful decor.
The Marine Room, La Jolla
Located in the picturesque coastal community of La Jolla, this renowned upscale restaurant offers a unique dining experience, offering breathtaking panoramic views of the Pacific Ocean. The restaurant is situated right on the beach, providing RV owners with an opportunity to dine while enjoying the beauty of the sea. The expansive windows offer an uninterrupted view of the waves crashing against the shore.
Marvelous! Understanding the needs of RV owners, The Marine Room provides convenient parking options for larger vehicles. The restaurant is celebrated for its exceptional seafood-focused menu. Led by acclaimed chefs, the restaurant showcases innovative and artfully prepared dishes featuring fresh catches of the day. We recommend going there when there's a high tide: you'll enjoy dinner while the waves crash against the windows. Complementing the exquisite cuisine, their wine and cocktail selection is quite extensive, and the staff is knowledgeable and attentive to your needs. Sophistication at its finest!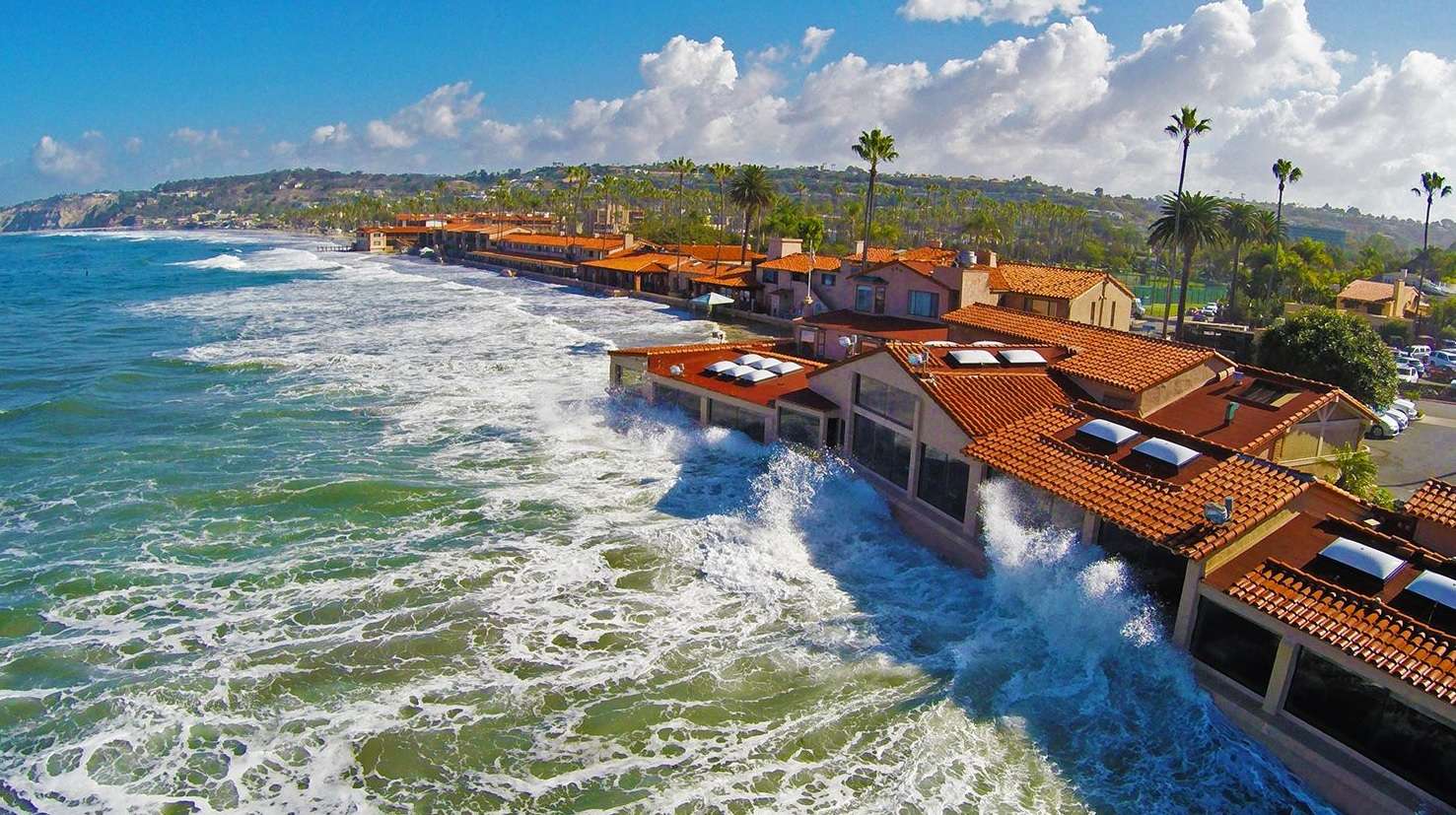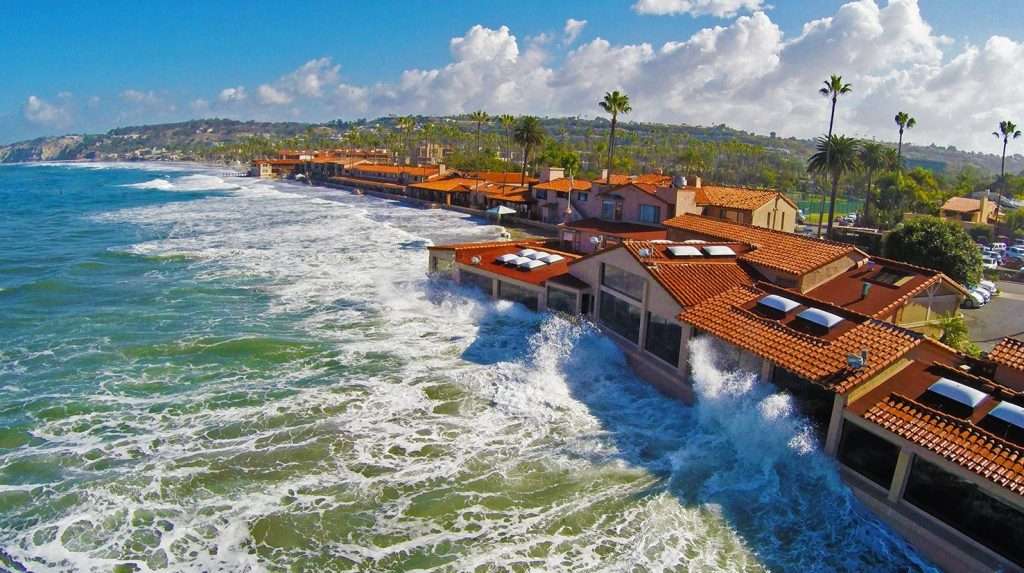 Los Olivos Ristorante, Los Angeles
For those craving authentic Italian food, Los Olivos Ristorante is an RV-friendly establishment that prides itself on serving authentic Italian cuisine prepared with passion. From classic pasta dishes like spaghetti carbonara and lasagna to wood-fired pizzas topped with fresh ingredients, their diverse menu encapsulates the essence of Italian flavors.
Situated in Los Angeles, Los Olivos Ristorante offers a convenient location for RV owners exploring the city. They offer an extensive selection of wines and desserts, both from Italy and other renowned wine regions. When you get too tipsy, their rich espresso will wake you up just enough to drive back and enjoy the rest of the evening. La dolce vita!
Tom's Farms, Corona
Unlike other restaurants from this list, Tom's Farms is a country-style restaurant that serves up hearty and delicious meals that cater to all tastes. From classic American dishes like burgers and sandwiches to comfort food favorites like fried chicken and pot pies, there's something for everyone. The portions are generous, making it an ideal stop to refuel during your RV journey through Southern California. Tom's Farms is more than just a restaurant.
It's a destination that includes a bustling farmers market where you can explore an array of fresh produce, local products, baked goods, and more. You can stock up on supplies, ingredients, and unique souvenirs from various gift shops and specialty stores. There's also a picnic area where you can enjoy your meal in the fresh air, surrounded by beautiful scenery. Oh, and their homemade fudge is to die for!
Gus's BBQ, South Pasadena
When you crave some authentic barbecue, this RV-friendly establishment in South Pasadena is a perfect place for you. Gus's BBQ is renowned for its mouthwatering barbecue dishes prepared using traditional smoking techniques and high-quality ingredients. From tender and juicy smoked meats like ribs, brisket, and pulled pork to flavorful sides like mac and cheese, collard greens, and cornbread, the menu offers a wide range of options that will satisfy any barbecue lover's cravings.
The restaurant offers a casual and relaxed atmosphere, perfect for RV travelers looking to unwind and enjoy a delicious meal. They offer an impressive craft beer selection and an outdoor patio seating where you can enjoy your meal while taking in the pleasant Southern California weather. 
The Dock, Newport Beach
Located in Newport Beach, this waterfront restaurant offers a unique dining experience for RV owners with stunning views of the harbor. The Dock is situated right on the water, providing guests with picturesque views of Newport Harbor. Whether you choose to sit outside on the patio or inside with a waterfront view, the ambiance is sure to be memorable. The Dock specializes in fresh seafood and farm-to-table cuisine, offering a menu that celebrates the flavors of coastal California.
From succulent oysters and lobster to seasonal fish and locally sourced ingredients, each dish is thoughtfully prepared to highlight the natural flavors and showcase the bounty of the region. Their wine and cocktail list fits perfectly with their delicious meals, enhancing the already beautiful scenery. They offer weekend brunches and happy hours, and their relaxed coastal ambiance is ideal for RV travelers seeking a laid-back dining experience.
The Old Spaghetti Factory, Riverside
Situated in a historic building, this family-friendly eatery is famous for its delicious pasta dishes and nostalgic atmosphere. The interior of The Old Spaghetti Factory is adorned with vintage décor, antique furnishings, and charming details that transport you back in time. The menu at The Old Spaghetti Factory boasts a range of classic Italian dishes made with fresh ingredients and time-honored recipes. From spaghetti and meatballs to lasagna and fettuccine Alfredo, there's something to satisfy every pasta craving. 
We tried their famous "Complete Meal." This includes a salad or soup, freshly baked bread, a choice of pasta with a signature sauce, and a scoop of their delicious spumoni ice cream for dessert. We loved it!
For RV owners, The Old Spaghetti Factory in Riverside provides a convenient and welcoming environment. The restaurant offers ample parking space suitable for RVs, ensuring you can enjoy your meal without worrying about finding a suitable spot for your vehicle.
Solvang Restaurant, Solvang
This delightful establishment offers visitors a taste of Danish cuisine in the heart of Southern California. Situated in the charming Danish village of Solvang, the restaurant is easily accessible for RV owners. Solvang is known for its Danish-inspired architecture, windmills, and quaint streets lined with shops and eateries. The restaurant offers designated RV parking areas nearby, and the interior features Danish décor, cozy seating arrangements, and friendly staff. 
The menu at Solvang Restaurant showcases a variety of traditional Danish dishes that are sure to delight your taste buds. Indulge in Danish classics like aebleskiver, which are fluffy pancake balls dusted with powdered sugar and served with lingonberry jam. You can also enjoy smørrebrød, an open-faced sandwich topped with a variety of ingredients such as herring, roast beef, or smoked salmon. Apart from Danish specialties, Solvang Restaurant also offers a range of American and continental dishes to cater to diverse tastes.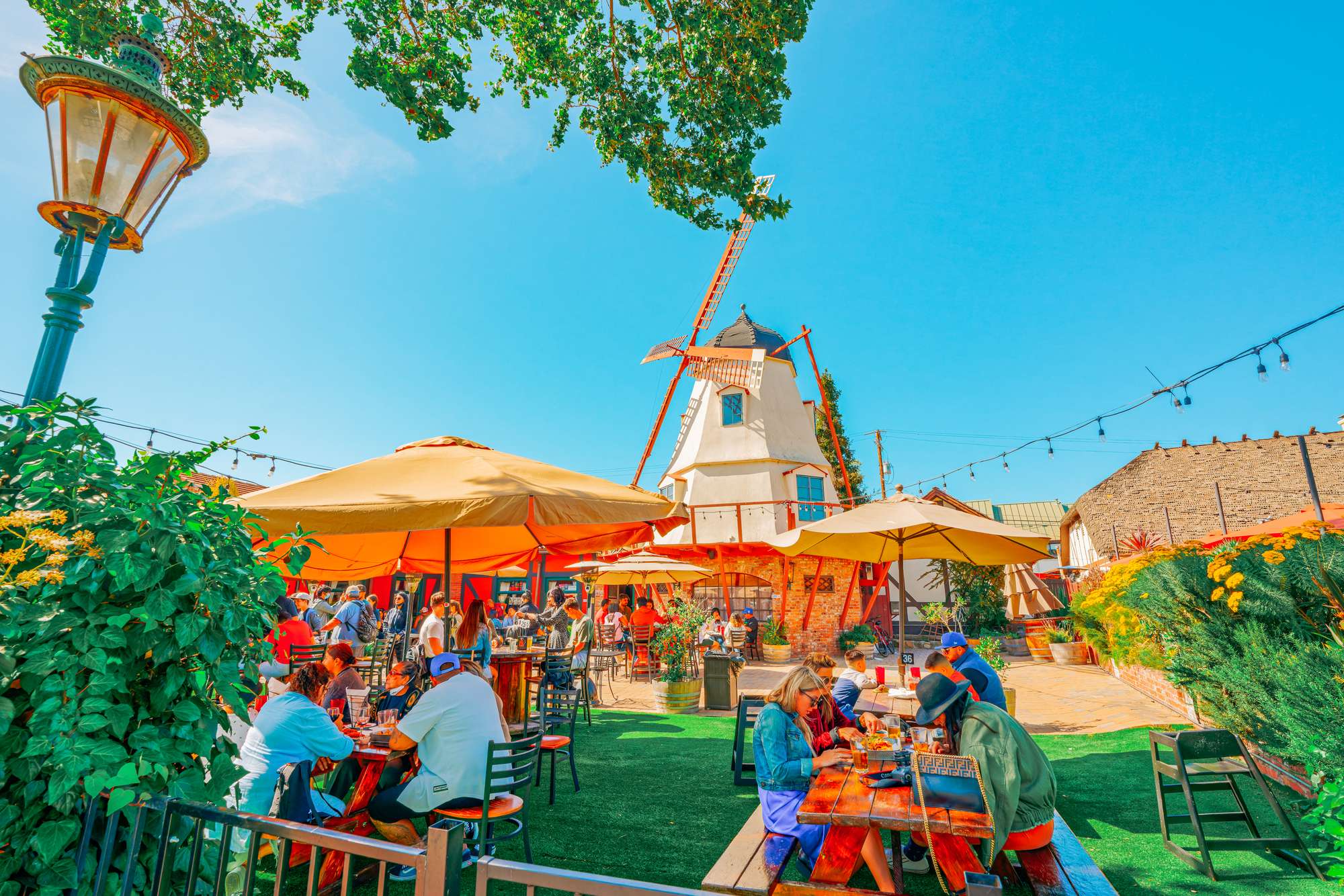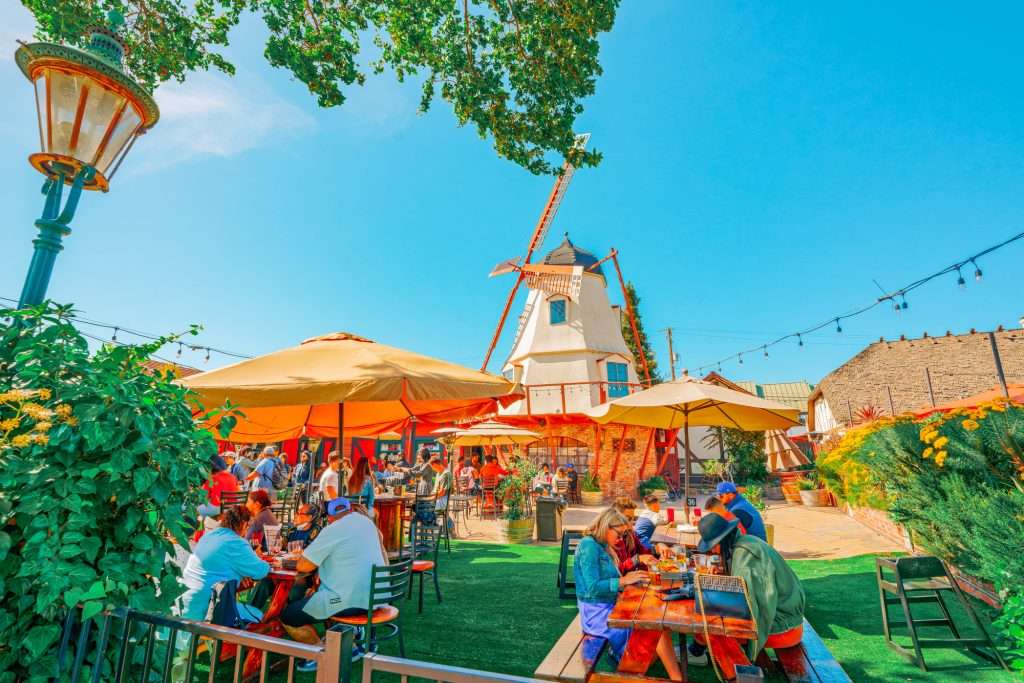 Campfire, Carlsbad
Located in the heart of Carlsbad, Campfire is a culinary gem that combines rustic charm with modern cuisine. The ambiance at Campfire is inspired by the outdoors and camping culture, creating a warm and inviting atmosphere. The interior features a blend of natural materials, such as wood and stone, along with creative lighting that evokes a campfire-like glow. The restaurant also boasts an open kitchen, allowing guests to witness the culinary magic as their dishes are prepared. 
Campfire's menu showcases a creative and diverse selection of wood-fired dishes, highlighting locally sourced ingredients and seasonal flavors. From appetizers to desserts, each dish is thoughtfully crafted with a focus on quality and taste. The restaurant's commitment to sustainable and ethical sourcing is evident in its use of organic produce and humanely raised meats.
We'd recommend the roasted bone marrow or wood-fired octopus. The menu also features a variety of main courses, including wood-fired steaks, fresh seafood, and hearty vegetarian options. Don't miss their wood-fired pizzas, which are prepared in their custom-built oven, delivering a perfect balance of crispy crust and mouthwatering toppings.
When you get thirsty, their selection of local beers, craft cocktails, and wines will surely refresh you and complete your dining experience. 
Conclusion
From coastal towns to charming villages, Southern California is home to a plethora of RV-friendly restaurants that cater to every taste and preference. These 10 best RV-friendly restaurants in Southern California not only guarantee delectable cuisine but also provide ample parking space and a welcoming atmosphere for RV travelers.
From quaint historic buildings to modern establishments, each restaurant exudes its own unique charm and ambiance, making your dining experience all the more memorable.