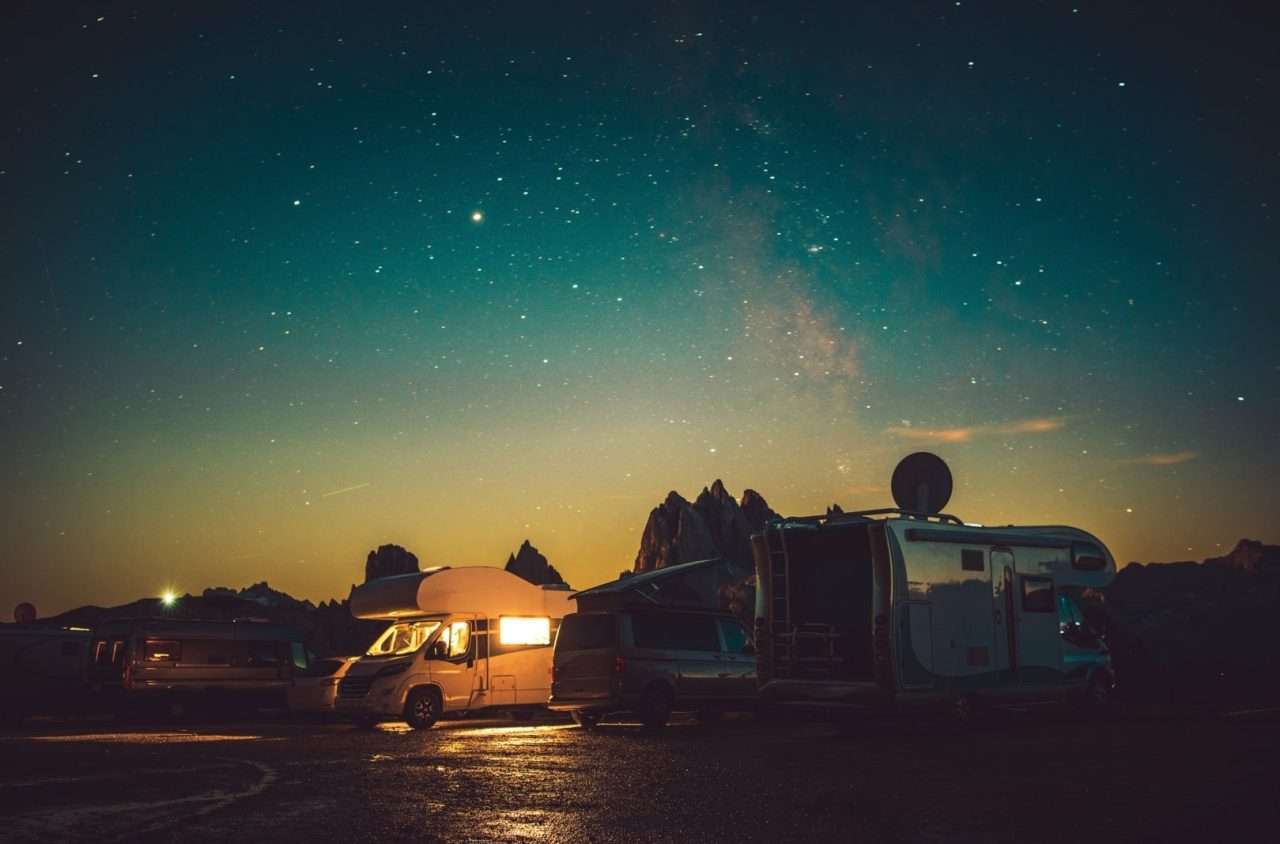 12 best camping spots for your RV in Southern California
Southern California's diverse landscape offers an abundance of breathtaking camping destinations for RV enthusiasts. The Golden State has 275 days of sunshine per year, offering its visitors an unforgettable DRY outdoor experience.
Being a popular tourist destination, in Southern California (SoCal) there are countless RV camps and campgrounds that make for the perfect getaway for a weekend or the entire week.
In this article, we will explore the 12 best camping spots in Southern California, each offering its unique charm and natural wonders to explore.
Jumbo Rocks Campground, Joshua Tree National Park
This hidden gem is located within the enchanting landscapes of Joshua Tree National Park. Its unique geological formations, awe-inspiring Joshua trees, and stunning night skies guarantee you'll have an unforgettable camping experience. Campground is situated amidst a vast expanse of giant granite boulders, creating a surreal and picturesque setting. You'll have access to numerous hiking trails, a range of boulders, and rock formations if you're a climber, but the best part is the stargazing. The clear night skies reveal a blanket of stars, offering an awe-inspiring celestial display.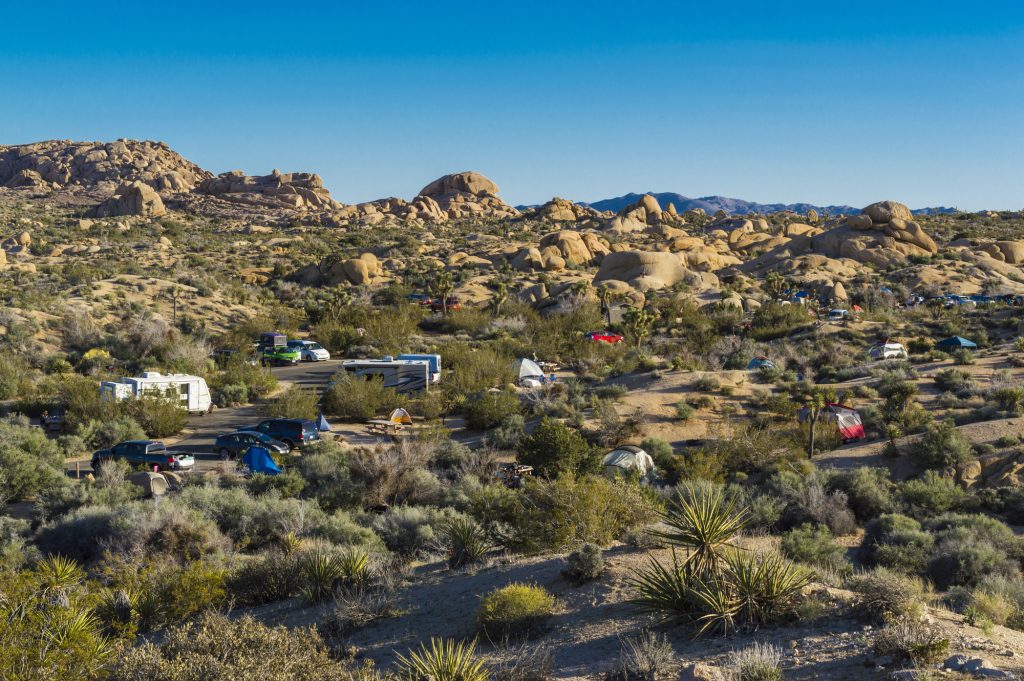 Malibu Beach RV Park, Malibu Beach
This coastal paradise is located along the iconic Pacific Coast Highway in Malibu. If you like beautiful beaches and stunning ocean views (who doesn't?), then you should definitely stay at this campground. Sometimes all you need are golden sandy beaches, crashing waves, and breathtaking sunsets to recharge your batteries and believe me, Malibu will do that to you. The campground offers spacious RV sites with full hookups and it's close to some popular attractions like Santa Monica Pier and Santa Monica Mountains.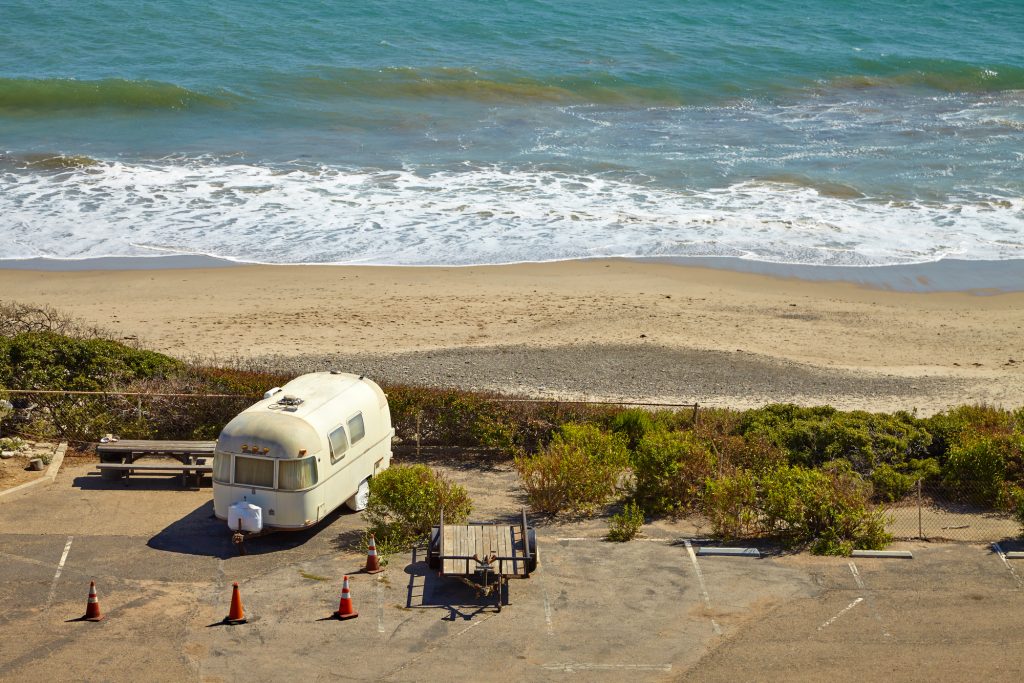 San Onofre Bluffs Campground, San Onofre State Beach
Located midway between Los Angeles and San Diego, this excellent RV campground lines the Pacific Ocean and offers a tranquil beachside camping experience, with 175 camping sites. For those of you who love beach activities, San Onofre Beach is famous for the best surfing conditions in Southern California. Others can simply enjoy the breathtaking views of the Pacific Ocean. While you're there, make sure to visit San Clemente, the nearby city which resembles a Spanish village by the sea.
Serrano Campground, San Bernardino National Forest
Located within the scenic San Bernardino National Forest, the Serrano Campground offers stunning views of the surrounding forest and the sparkling waters of the lake. Surrounded by tall pine trees and beautiful natural landscapes, the campground offers a serene atmosphere that is perfect for relaxation and exploration. The nearby Big Bear Lake is great for boating, fishing, and swimming. In the winter, Big Bear Lake transforms into a winter wonderland. Snow Summit and Bear Mountain ski resorts offer excellent slopes for skiing or snowboarding. 
Tamarisk Grove Campground, Anza-Borrego Desert State Park
Surrounded by the beautiful desert landscape of Anza-Borrego Desert State Park, the Tamarisk Grove Campground is the best place to stay if you want to be near hiking trails and opportunities for wildlife viewing, stargazing, and photography. Even though it is a desert, during the spring season, the area is known for its vibrant wildflower blooms. The best part – the campground has everything – from paved roads, and spacious campsites with picnic tables and fire rings, to restrooms with flush toilets and hot showers. There are no hookups available though, so RVs need to be self-contained.
Moro Campground, Crystal Cove State Park
Located north of Laguna Beach in Orange County, Moro Campground offers miles of beautiful beaches and on the other side, access to the vast Moro Canyon. There are numerous sites equipped with picnic tables, fire rings, and access to restrooms with flush toilets and coin-operated showers. RV hookups, including water and electrical connections, are available at select sites. It can get crowded, especially when people gather to watch the spectacular sunset from the bluff. You can spend your days surfing, swimming, diving, and tide-pooling, or you can join guided hikes in the backcountry wilderness.
Sycamore Canyon Campground, Point Mugu State Park
Located near Malibu, the Sycamore Canyon Campground is situated in a lush canyon setting, close to the beach. This is a great camping spot, you're surrounded by sycamore trees and the Santa Monica Mountains. The Pacific Ocean is right there, you can go swimming or take walks on the beach. The campground offers both tent and RV sites, with some sites providing electric and water hookups. For adventurers, the popular Sycamore Canyon Trail and Overlook Trail are must-hike opportunities. Don't forget to stop and take a photo, who knows, maybe you'll catch some exotic bird or wild animal. The place is close to Los Angeles, but when you're there, it feels like you're deep into the wild.
Fern Basin Campground, San Jacinto Mountains
Located deep within the San Bernardino National Forest, Fern Basin Campground offers tent and RV sites, with no hookups available. It is a rustic campground with a peaceful and natural setting. Surrounded by towering pine trees, you can almost feel a serene mountain atmosphere. During the summer, because of the high elevation, the campground has cooler temperatures and it benefits from the surrounding pine trees. The most popular activities include hiking, mountain biking, and nature walks on nearby trails, such as the Ernie Maxwell Scenic Trail. The camp offers an amazing opportunity for stargazing, especially on a clear summer night. The camp operates on a first-come, first-served basis and does not accept reservations. It's recommended to arrive early, especially during peak camping seasons, to secure a site.
Furnace Creek Campground, Death Valley National Park
Picture this: you're surrounded by vast, otherworldly landscapes that make you feel like you've landed on Mars. If you like places where temperatures can reach infernal levels, this desert oasis is a perfect choice for you. Located in the heart of Death Valley National Park, Furnace Creek Campground offers stunning desert landscapes, unique geological formations, and breathtaking sunsets. You can also explore nearby attractions such as Badwater Basin, Zabriskie Point, and Dante's View. However, you will have to bring your own power source and water supply.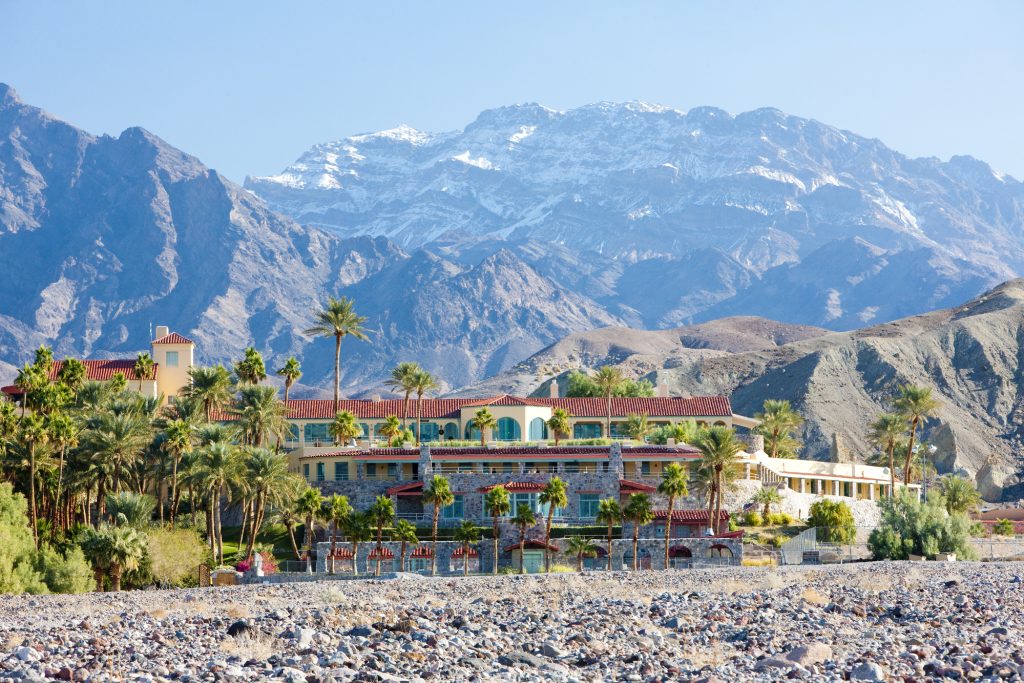 Dockweiler RV Park, Playa Del Rey
This coastal bliss of a campground near Los Angeles offers direct access to the beach, with the soothing sound of crashing waves and the salty ocean breeze tickling your nose. This sun-kissed paradise is located right on the sandy shores of Playa Del Rey, so you can have your ultimate beachfront camping experience. When you've had your fill of Vitamin Sea, venture into the lively city of Los Angeles, just a stone's throw away. The park boasts full RV hookups, so you can indulge in all the luxuries of home while surrounded by the beauty of nature. It's camping at its finest, with a touch of coastal magic.
Idyllwild Campground, Mount San Jacinto State Park
Located in the heart of the San Jacinto Mountains, this nature lover's paradise is nestled amidst towering pines and majestic mountains. If you want to leave the stresses of everyday behind, this is the place to go. Idyllwild Campground offers spacious RV sites tucked away in a lush forest setting. Each site is equipped with picnic tables, fire rings, and access to clean drinking water. When you want to go on an adventure, explore the network of hiking trails that wind through pristine wilderness, leading you to breathtaking vistas and hidden gems. Keep your eyes peeled for glimpses of deer, squirrels, and a variety of bird species that call this forest home.
Green Valley Campground, Cuyamaca Rancho State Park
Tucked away in the picturesque Santa Ynez Mountains, this campground is a hidden gem that offers a serene and rejuvenating getaway. Each campsite at Green Valley Campground provides a private haven, allowing you to immerse yourself in the beauty of nature. The sparkling waters of the Santa Ynez River are just a short stroll away, which is especially soothing after exploring nearby trails, where you'll encounter breathtaking vistas, cascading waterfalls, and diverse wildlife. 
Conclusion
Southern California boasts an array of incredible camping sites that cater to all types of outdoor enthusiasts. From coastal escapes to desert oases, this region offers a diverse range of landscapes and experiences that are sure to leave you in awe. Whether you prefer the sound of crashing waves, the scent of pine forests, or the vastness of desert vistas, there's a camping destination to suit your preferences. From the beachfront beauty of Malibu Beach RV Park and Dockweiler RV Park to the stunning natural wonders of Crystal Cove State Park and Joshua Tree National Park, each camping site on our list holds its own unique charm and allure. One thing is certain; these 12 camping spots provide a chance to disconnect from the hectic pace of everyday life and reconnect with nature.