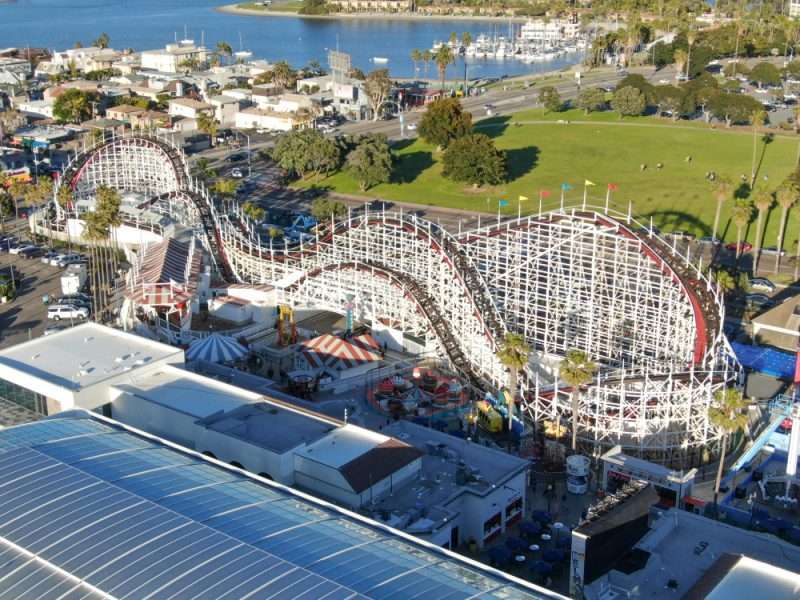 Southern California Adventure: Exploring the Top 10 Theme Parks in Your RV
Southern California is known as the ultimate playground for thrill-seekers and amusement enthusiasts, with its array of world-class theme parks. From magical kingdoms to adrenaline-pumping roller coasters, the region offers an unparalleled experience for visitors of all ages.
In this article, we will take you on a virtual tour of the top 10 theme parks in Southern California, where imagination knows no bounds and fun is guaranteed.
Disneyland Park 
Our adventure begins at the iconic Disneyland Park in Anaheim. Walt Disney's original creation has been captivating visitors since 1955. This enchanting wonderland is divided into two parks: Disneyland Park and Disney California Adventure.
Disneyland Park, with its classic attractions like Pirates of the Caribbean and Space Mountain, transports guests into a realm of timeless storytelling and beloved characters. In addition to the attractions, Disneyland Park offers captivating parades, nighttime spectaculars, and character meet-and-greets throughout the day, ensuring there's always something magical happening.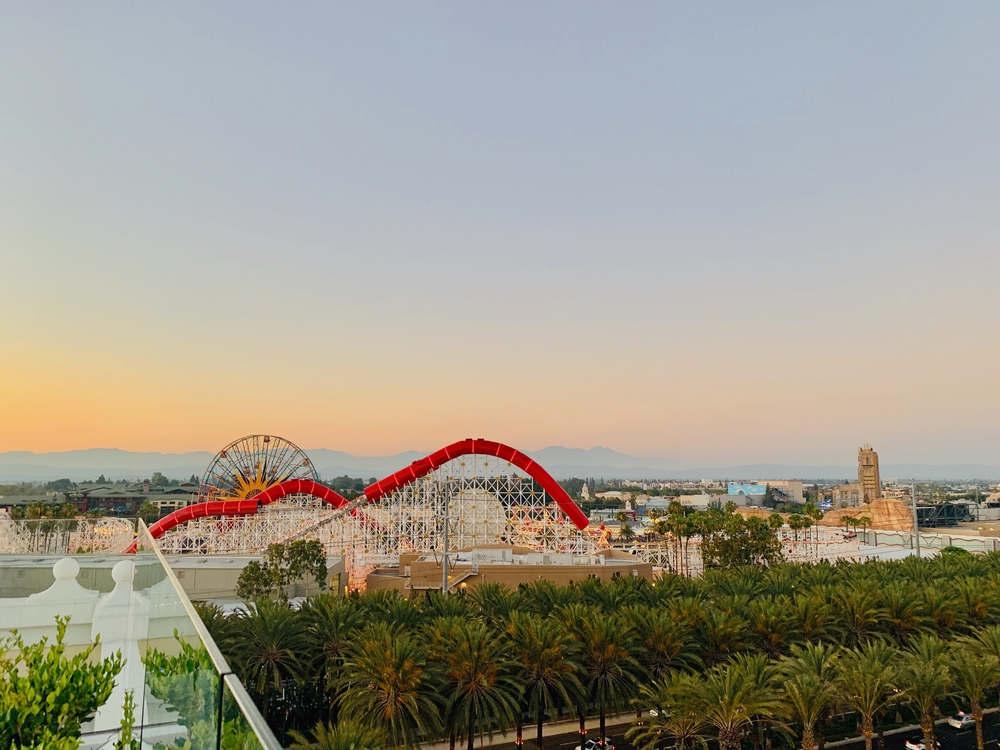 Universal Studios Hollywood 
Next, we venture into Universal Studios Hollywood, where fantasy collides with the silver screen. This park seamlessly blends thrill rides, live shows, and behind-the-scenes experiences. Visitors can immerse themselves in blockbuster movie sets, embark on heart-pounding adventures like Jurassic World—The Ride, or stroll through The Wizarding World of Harry Potter.
Other popular sets include Transformers and The Simpsons. Adjacent to Universal Studios Hollywood is Universal CityWalk, a vibrant entertainment complex filled with dining, shopping, and nightlife options.
Knott's Berry Farm 
Located in Buena Park, Knott's Berry Farm is a treasure trove of excitement and nostalgia. As one of Southern California's oldest theme parks, it offers a delightful mix of classic and modern attractions. From the famous GhostRider wooden roller coaster to the thrilling HangTime dive coaster, Knott's Berry Farm ensures an adrenaline rush for all.
Other family-friendly attractions include Calico Mine Ride, Timber Mountain Log Ride, Mystery Lodge, etc. As far as dining is concerned, don't miss out on Mrs Knott's famous fried chicken!
Six Flags Magic Mountain 
Daredevils seeking an adrenaline overload should head to Six Flags Magic Mountain in Valencia. This park boasts an impressive lineup of record-breaking roller coasters, including the fearsome Twisted Colossus and the intense X2. With over 19 roller coasters, Six Flags Magic Mountain lives up to its name and guarantees an unforgettable experience.
Special events include Fright Fest during Halloween, featuring haunted mazes and scare zones, and Holiday in the Park during the winter season, with festive decorations and themed attractions.
LEGOLAND California Resort 
For families with young children, LEGOLAND California Resort in Carlsbad is a dream come true. This park is a vibrant world built entirely of LEGO bricks. From gentle rides and interactive attractions to awe-inspiring LEGO sculptures, LEGOLAND sparks creativity and wonder in both kids and adults.
There is a variety of interactive experiences and shows that encourage hands-on creativity and play, like LEGO Factory Tour, LEGO Build & Test, LEGO City, and LEGO Star Wars Miniland.
SeaWorld San Diego 
With its mesmerizing marine life shows, thrilling rides, and educational exhibits, SeaWorld San Diego invites visitors to explore the wonders of the ocean. Witness the grace of majestic orcas, encounter playful dolphins, and learn about the importance of marine conservation in this captivating aquatic paradise.
As far as live shows go, you can watch dolphins perform incredible acrobatics, or enjoy a comedic and musical show featuring talented sea lions and otters, or get an insight into the lives of orcas.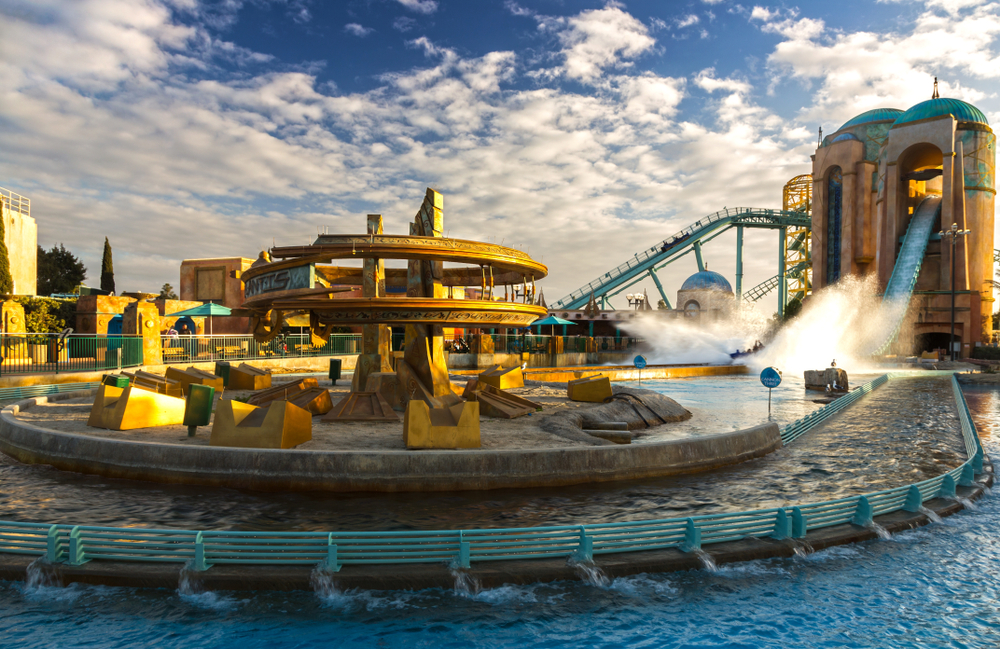 Pacific Park 
Nestled on the iconic Santa Monica Pier, Pacific Park offers a unique blend of seaside charm and thrilling amusement. Enjoy panoramic views of the Pacific Ocean as you experience exciting rides like the West Coaster roller coaster and the Pacific Wheel Ferris wheel. Or you can opt for Sea Dragon, a swinging ship ride that simulates the feeling of being on a pirate ship at sea.
This beachside park is perfect for a fun-filled day in the sun. Additionally, the park features Midway Games, where guests can participate in fun carnival-style challenges and try their luck at winning stuffed animals and other prizes.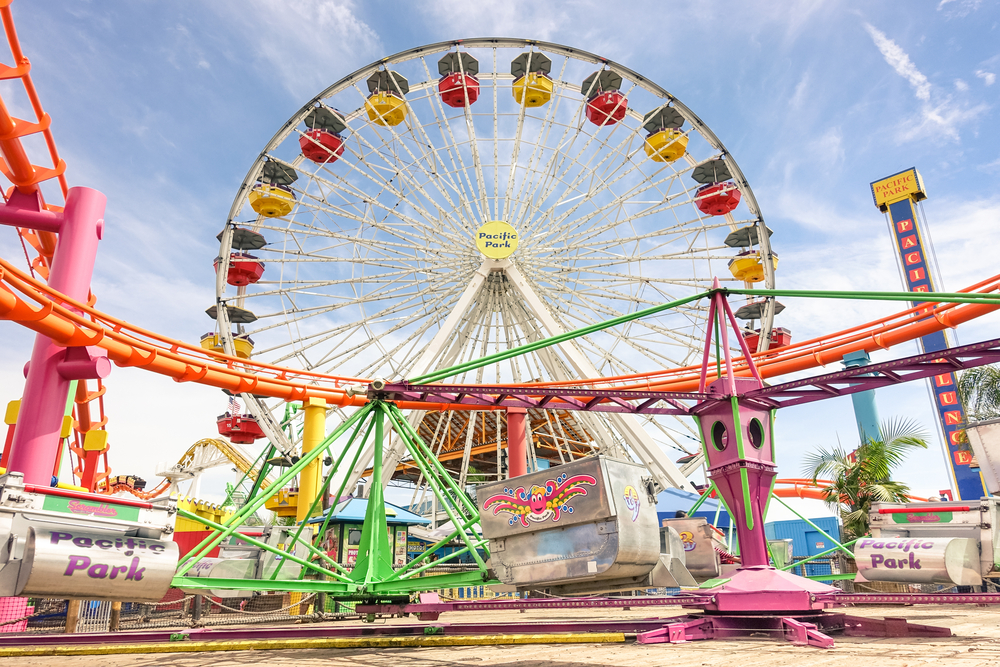 Adventure City
Despite its small size, Adventure City in Anaheim packs a punch with its delightful array of family-friendly attractions. From the Rewind Racers roller coaster to the interactive Petting Farm, this park provides a charming and intimate experience for young adventurers.
Some of the notable rides include Rewind Racers, Freeway Coaster, Rescue Riders, and Balloon Race. The park offers various live entertainment shows that include musical performances, interactive storytelling, and character meet-and-greets with Adventure City's mascots and popular characters.
Castle Park 
Situated in Riverside, Castle Park combines the excitement of a theme park with the allure of an amusement arcade. This medieval-themed park offers rides, mini-golf, and a host of challenging arcade games. Some of the notable rides are the Dragon Coaster, Scrambler, Sky Rider, and Buccaneer Cove. With its nostalgic charm and diverse entertainment options, Castle Park ensures an enjoyable outing for the whole family.
Belmont Park 
Our journey ends at Belmont Park in San Diego, a coastal gem that fuses classic amusement parks with a breathtaking oceanfront location. Ride the historic Giant Dipper roller coaster, play arcade games, and bask in the sun on the sandy beach. Other popular attractions include Beach Blaster, Control Freak, Vertical Plunge, and Tilt-A-Whirl.
From racing games and air hockey to skeeball and claw machines, there's something for everyone to enjoy. Belmont Park captures the essence of Southern California's laid-back beach culture. The park's location also provides easy access to the sandy shores, making it convenient to take a break from the rides and enjoy the beach.
Conclusion 
These 10 theme parks offer an unparalleled adventure for all who seek thrills, magical experiences, and family fun. From the enchanting world of Disneyland Park to the heart-pounding excitement of Six Flags Magic Mountain, these parks provide a diverse range of attractions and experiences that will leave visitors with cherished memories.
Whether you're a fan of beloved characters, extreme coasters, or immersive movie-themed adventures, Southern California has a theme park that caters to every taste.