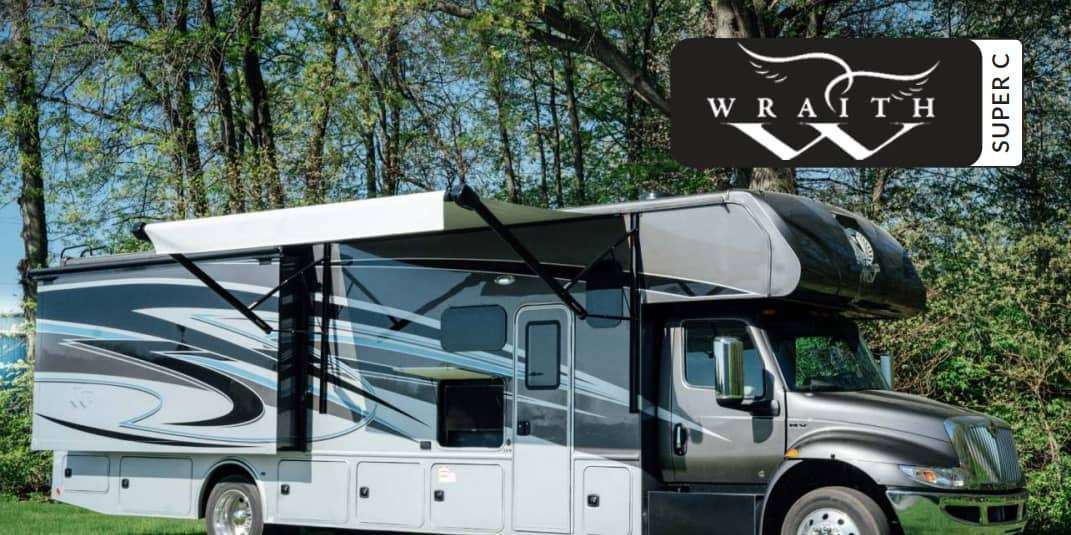 2024 Nexus Wraith 37F, Another Successful Super C Debut For Nexus RV
Nexus RV, the renowned independent motorized RV manufacturer, has recently unveiled the impressive 2024 Nexus Wraith 37F, signaling another milestone in the company's successful foray into the Super C segment.
Nexus RV, an independent motorized RV manufacturer, has recently introduced its latest marvel, the 2024 Nexus Wraith 37F. Built on the robust Freightliner S2 RV chassis, the Wraith 37F boasts an array of features that reflect Nexus's commitment to delivering quality and value to its customers.
Dave Middleton, President and Co-founder of Nexus RV, emphasized the significance of this release, stating, "It's the new Freightliner with 340 horsepower, with rear air ride, exhaust brake, and air-driver/passenger seats. We have typically done our Super Cs on the International chassis and introduced a Chevy in our more affordable models, but this is the first on the Freightliner chassis. We debuted it at the Hershey Show, and it was a huge hit there as well as at the Elkhart Show."
The move to tap into the Freightliner market segment reflects Nexus's determination to offer a more accessible and affordable option for Super C enthusiasts. Middleton further highlighted the exceptional value proposition of the Nexus Wraith.
"It's a fully loaded, 37-foot, bath and a half. All real hardwood doors, hidden hinges, full body deluxe paint, 50-amp service. It's not missing anything. Three televisions, surround sound system, it's a fully loaded Super C, so we didn't cut any corners on it, but the MSRP is in the $280,000 range. We can do this because the Super C segment is our bailiwick."
—Dave Middleton, President and Co-founder of Nexus RV
Nexus RV's diverse product range caters to various price points, from $210,000 to $300,000 MSRP, presenting a competitive edge in the market. Middleton highlighted the ample cargo capacity of the Wraith 37F, estimated to exceed 3,000 pounds, emphasizing its towing capability of 10,000 pounds with the powerful Cummings engine.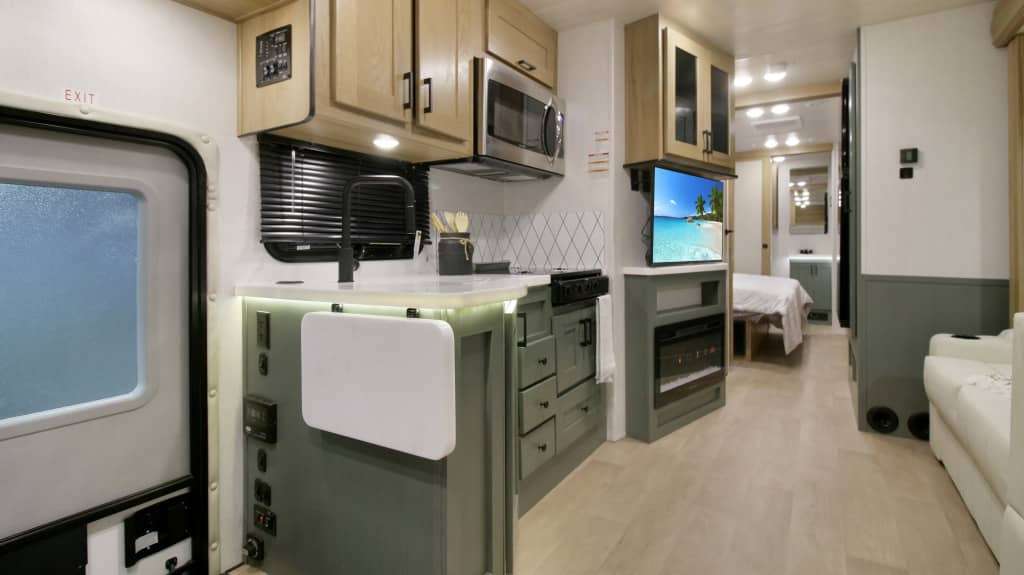 "We have full solar prep for the boondocking crowd. A lot of manufacturers will just run the wire. We have the panel and everything installed on all of them." Middleton added, showcasing Nexus's commitment to offering comprehensive features for a hassle-free experience.
Middleton also identified a shifting trend in consumer preferences, with an increasing number of former diesel pusher, Class A buyers opting for the practicality and maneuverability of the Super C. Nexus RV aims to capture this demographic with its well-appointed and serviceable Super C line, targeting a range of buyers looking for superior functionality in a downsized package.
"You've got people that were typically diesel pusher, Class A type buyers. Lots of these folks are downsizing. It's just easier to maneuver in a super C. The serviceability is a lot easier. There's way more service centers that'll work on a Super Cs versus a diesel pusher. The AC is factory and works better. The dash is from the OEM and solid. So we're seeing that buyer looking to downsize and make it easier."
—Dave Middleton, President and Co-founder of Nexus RV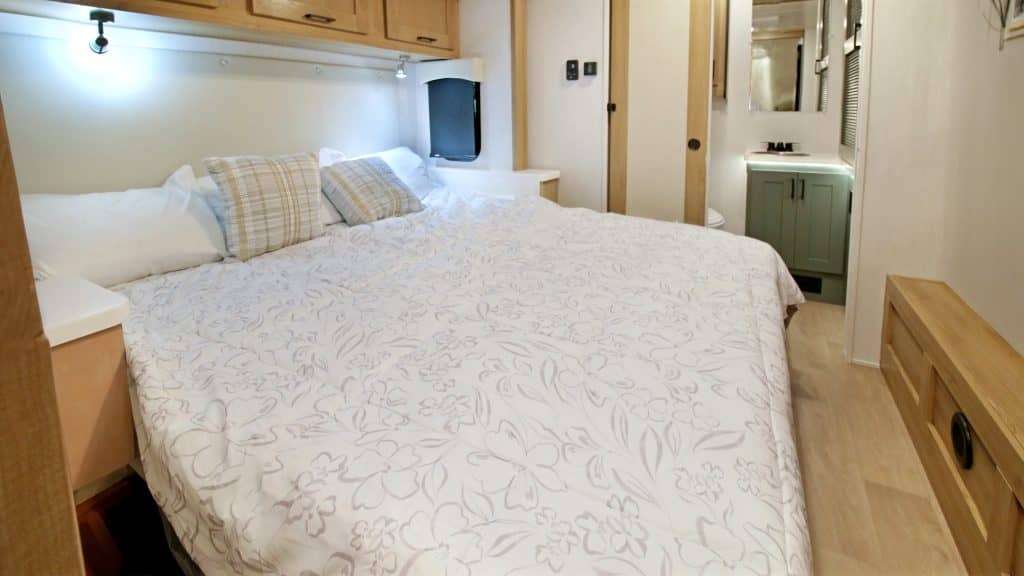 Final Thoughts On The Nexus Wraith 37F
With the 2024 Nexus Wraith 37F, Nexus RV continues to solidify its position as a frontrunner in the Super C segment, catering to the evolving demands of the discerning RV enthusiast. 
"Because of the segments and the price points we offer, we have customers that are in the Class C, that want to get into the supers C, but the price tag's always been out of reach. Well now, with our new product lineup, we've got a Verrado for that next step up the next step from a Class B going into a Super C for just over $200,000. We're offering Super Cs, from 28 foot up to 37 foot. From a full wall slide, all the way up to a 37 foot, with a bath and a half. And I don't think we've missed anything."
—Dave Middleton, President and Co-founder of Nexus RV
As Nexus RV expands its product offerings and price points, it is poised to make waves in the market and capture the hearts of adventure seekers and RV enthusiasts alike.