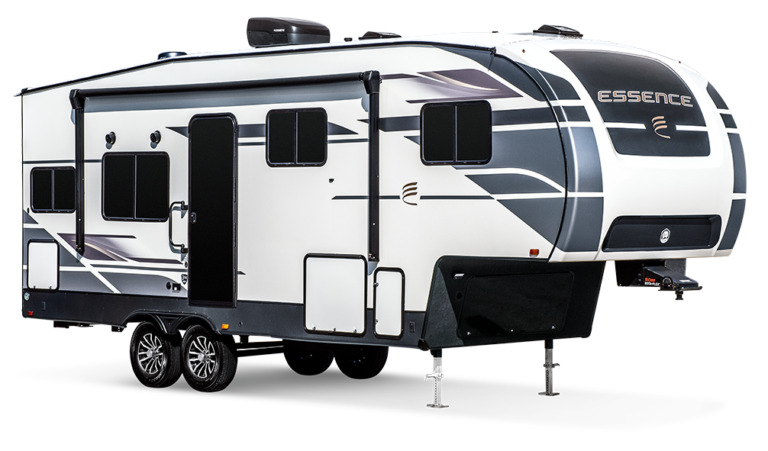 Cruiser RV Essence: Stunning Mid-Profile Fifth-Wheel From Cruiser RV
The highly anticipated Cruiser RV Essence is a mid-profile fifth-wheel that blends elegance and functionality in a lightweight package, making it a perfect choice for modern travelers.
Cruiser RV, a prominent name in the RV industry, has recently unveiled its latest offering, the Cruiser RV Essence. Introduced at the Elkhart RV Open House in September, the Essence has quickly garnered attention for its impressive blend of luxury and functionality, solidifying its position as a frontrunner in the 2024 RV lineup.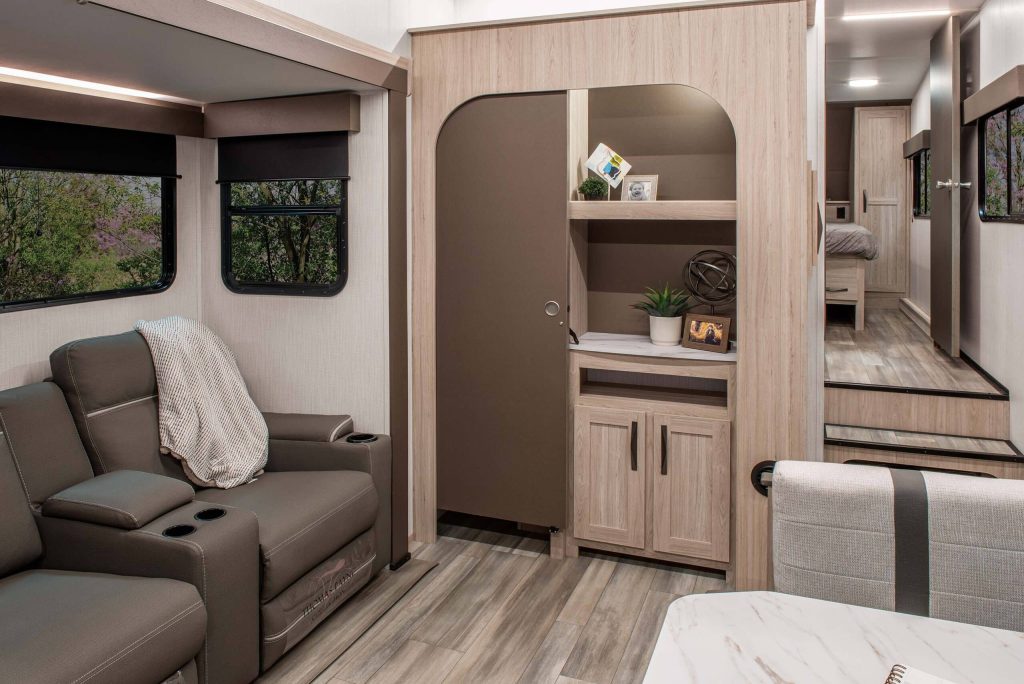 Emphasizing a sleek and sophisticated design, the Essence series is tailored to cater to the discerning tastes of RV enthusiasts who seek a balance between luxury and practicality. With a focus on lighter tow weights, the Essence boasts a striking exterior, exquisite interior features, and robust construction, making it a compelling option for both avid travelers and those seeking a luxurious home away from home.
"To create a fifth wheel on the lighter side, we've streamlined the construction and design as much as possible. But that sensibility truly shines through in the interior of the coach, where it's reflected in the clean architectural lines and refined decor."
—John Jones, Senior General Manager of Cruiser RV
Featuring three distinct floor plans, the Cruiser RV Essence caters to various preferences and requirements. The initial offering, the E25RK, features a front bedroom and rear kitchen, with additional plans, including a bunkhouse and a rear entertainment layout set to be introduced in the near future.
To ensure an optimal living experience, the Essence is equipped with tinted G20 windows that not only provide a touch of elegance but also help regulate the internal temperature by keeping out excessive sunlight. Moreover, its aerodynamic capabilities are enhanced by a durable, sleek painted fiberglass front cap, which is complemented by the reliability of the Curt Roto-Flex 16k pin box, ensuring a secure connection to the towing vehicle. Additionally, the upgraded 16-inch tires contribute to a stable foundation during travel and when parked, offering durability and adaptability to various terrains.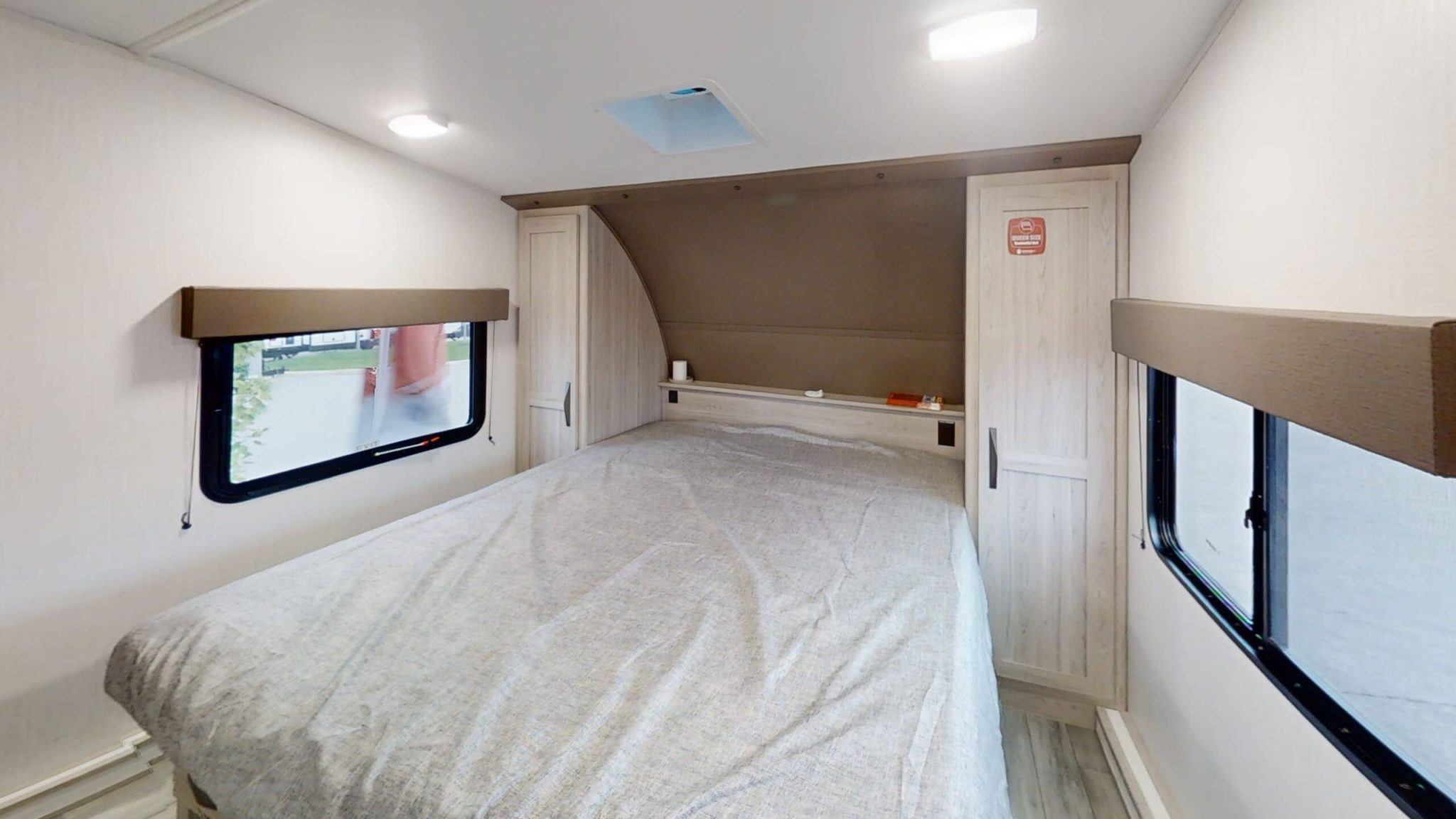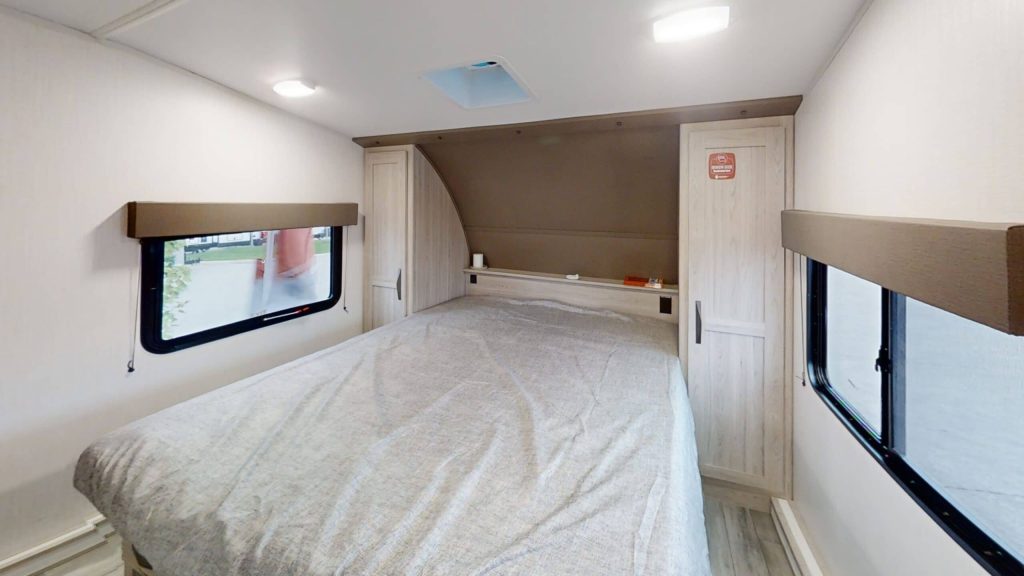 "Essence has been meticulously crafted to include an array of in-demand features. It's filled with everyday luxuries, but we wanted Essence to be attainable for a broad variety of campers."
—John Jones, Senior General Manager of Cruiser RV
The kitchen of the Cruiser RV Essence exudes a sense of culinary luxury, boasting solid surface countertops, a residential workstation sink, and a sleek waterfall faucet that collectively contribute to an ideal meal preparation space. Notably, the integration of Cruiser's air fryer oven allows for hassle-free cooking without the need for additional appliances, while the 16.2 cu. ft. 12V refrigerator, complete with French doors and two freezer drawers, ensures ample and organized storage for food items.
Comfort is not compromised in the sleeping quarters, as the Essence features a standard queen mattress that is accompanied by concealed storage space beneath the bed. Furthermore, the inclusion of a closet with washer/dryer prep caters to the needs of long-term travelers and is a standard feature of all Essence models. In the bathroom, an upgraded shower surround and an on-demand water heater guarantee a lavish bathing experience, complementing the overall sense of luxury within the RV.
Beneath the surface, the Essence boasts a robust build, incorporating a six-sided aluminum superstructure that maintains a delicate balance between lightness and durability. The use of tongue and groove plywood throughout the coach establishes a secure foundation. At the same time, the Azdel composite sidewall panels provide superior insulation and protection against inclement weather and extreme temperatures.
RV enthusiasts and potential buyers interested in exploring the intricacies of the Cruiser RV Essence can explore more comprehensive details on the brand's official website.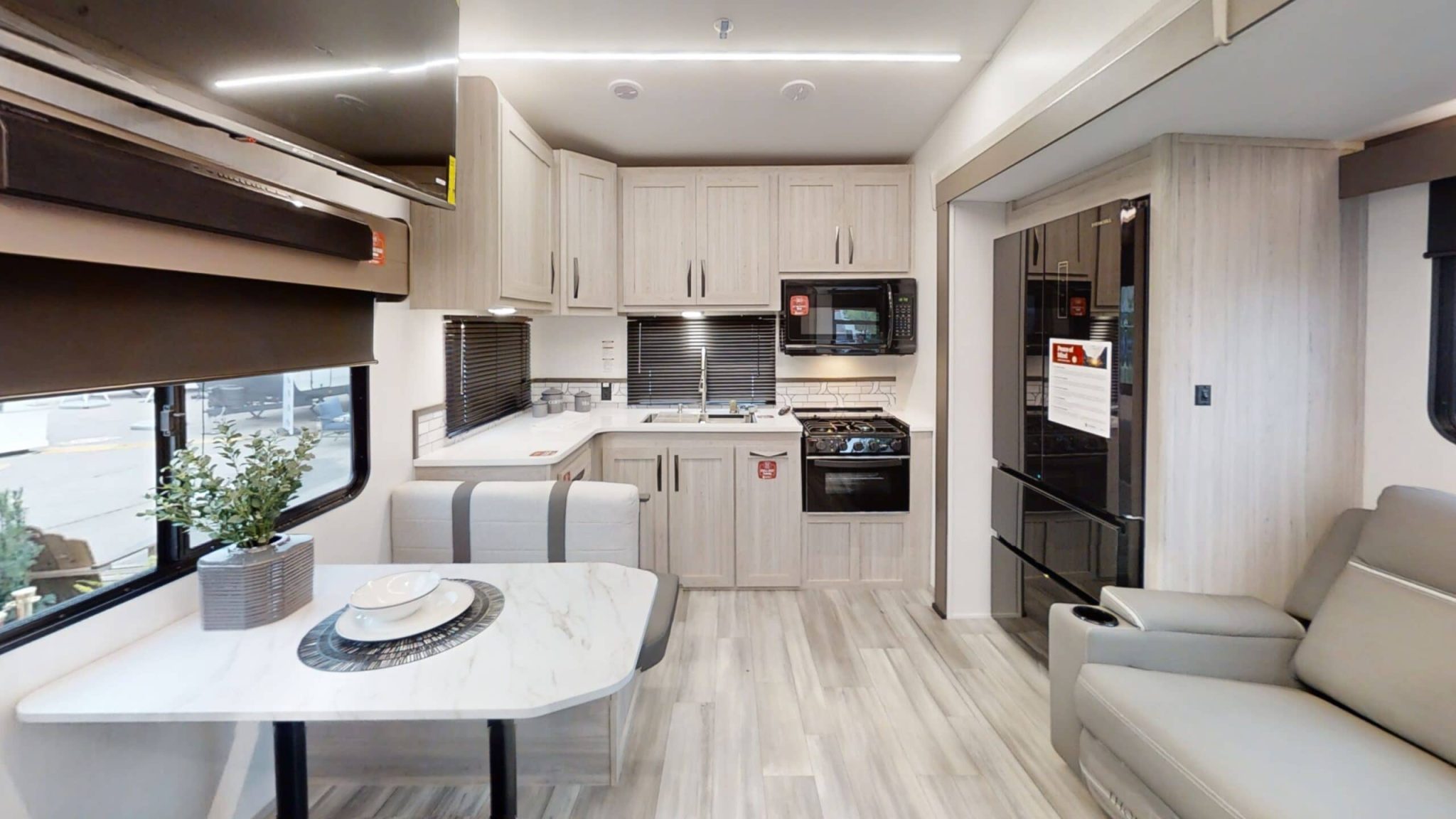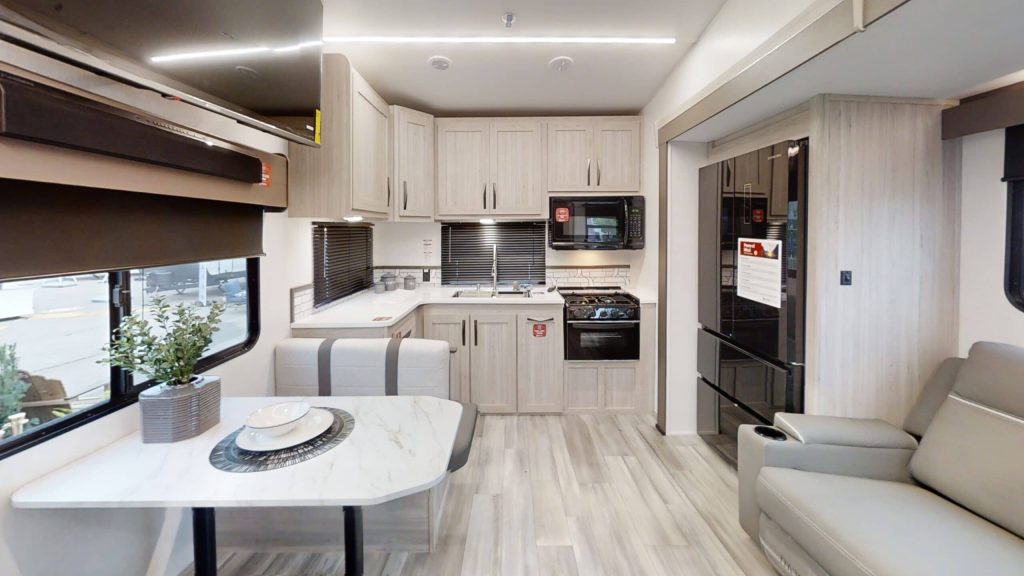 About Cruiser RV
Cruiser RV, a well-established manufacturer in the RV industry since 1988, is renowned for its commitment to producing lightweight yet durable trailers and toy haulers designed for outdoor enthusiasts. Their emphasis on creating safe, comfortable, and luxurious towables has solidified their reputation as a reliable choice for those seeking a high-quality RV experience that embodies the spirit of the great American outdoors.