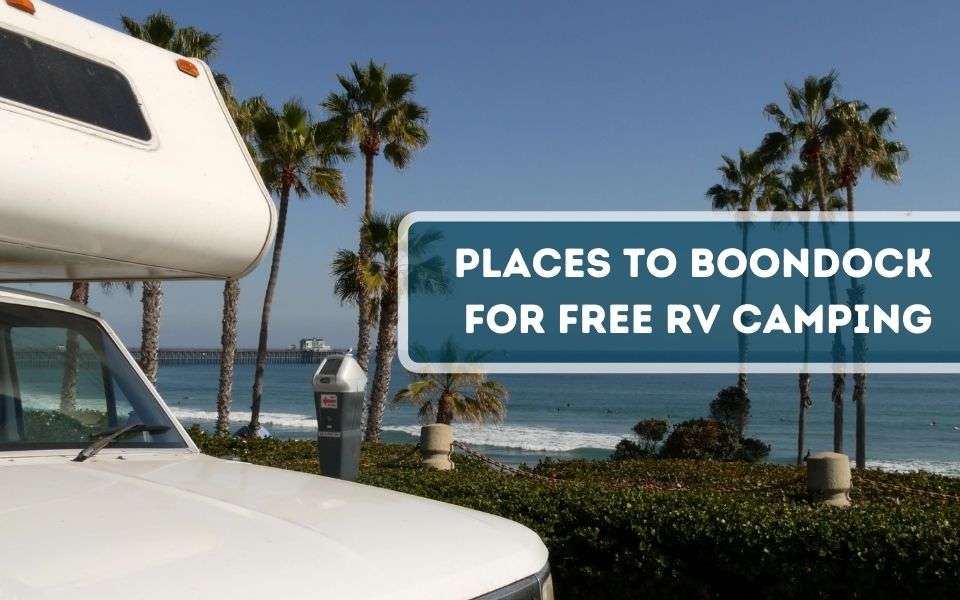 Places to Boondock for Free RV Camping
Boondocking not only ensures fun for the RVers but also it helps to save their money. As boondocking is free in most places thus the RVers don't need to pay the campgrounds staying fees and thus they can save money. But before starting your trip, you need to know where you can get the free RV camping places to boondock.
Boondocking is a way to do free camping without much hookups and amenities. Among the camper van and RV community this term is much popular. There are several places in US where you can do free boondocking. In this article we will discuss the details of all those places where you can conduct free RV camping.
Places to Boondock in Florida, Ohio and North Carolina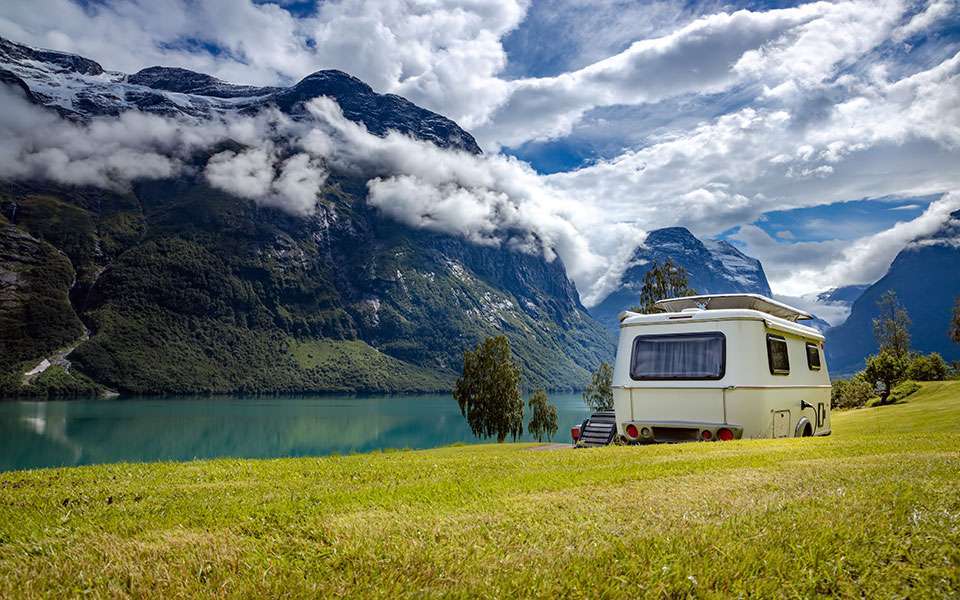 1. Boondocking Locations in Florida
Florida is undoubtedly a beachy paradise but still there are several dry camping options available in Florida. In Florida's dry camping space the glistening lakes and lush forests dominate. Take a look below to explore Florida's awesome boondocking places.
i) Mac Landing
One of the popular boondocking place in Florida is Mack landing. Mack landing is near to the Ochlocknee River and there is no hookup service available near this site. But you will get a campground and vault toilet in this area. The excellent and quiet river access of this area will surely entice you.
During the haunting season, Mac Landing is a common place to camp. And also the campers can Kayak on the Ochlocknee River.
ii) Picayune Strand State Forest
Picayune state forest is close to Big Cypress National Preserve and Naples. Much area of this park remain in underwater during the wet season. However, there is no drinking water and no hookups available in this campsites.
So, if you want to do boondocking in this campsite you have to come with full preparation. Though there are fire rings and picnic tables in the state. Within the forest there are 22-mile long hiking tail available. Also you can enjoy the great coastal kayaking.
iii) Pine Creek Landing
From the Tallahassee town this campground is very close and it is one of the best places for doing boondocking. Here you will get several dispersed but developed campsites. But no campsites offers the hookups service for the RVers. You can enjoy boat ramp, kayaking in this campsite.
iv) Dinner Island Wildlife Management Area
This wildlife management campground is a very popular place for boondocking and its close to the fort Myers. This campground is located between the Everglades and Okeechobee. And the great time to stay in this campground is from November to April. The rainy season or wet season is not really a good place to stay here because this campground become inaccessible due to flood.
v) Three Lakes Wildlife Management Area
This wildlife management area is close to Orlando. There are just few sites in this Lakes for birdwatchers and hunters. The Three Lakes is a rustic and small campground. Several other lakes surrounded this beautiful Three Lakes and this place is great for fishing.
This Lake is surrounded by the Lackson, Kissimmee and Marian lake. Three Lakes area is undoubtedly a very good place for the RVers who prefer birdwatching. And this lake is the part of Great Florida Birding and Wildlife Trail.
vi) Rotenberger Wildlife Management Area
For many intrepid campers one of the best boondocking place is this beautiful wetlands and it is located near to Miami. Swamp covers in most of the management areas and this area is absolutely best for Kayaking. However to accommodate a smaller RV this management area is quite large.
In the Florida Keys it is a closest boondocking sites. But from the main town of Florida this campground is 2 hours away. The RVers can enjoy hiking here. Also this campground is close to Miami. And in Miami you can enjoy the beaches, clubs and restaurants.
2. Boondocking Locations in Ohio
You can enjoy the Buckeye state's wilder side by getting away from the more popular state parks and national parks. Through boondocking you can explore Ohio's more vibrant places. So let's have a look to know the free RV camping areas in Ohio.
i) Woodburry Wildlife Area
From both the Akron and Columbus the Woodburry wildlife area located half and one hour away. For boondocking in the northern half in Ohio one of the best place is Woodburry. Don't come this place during summer because it remains close. The campers get permit from this place only to Mid-May from September.
September to May is the haunting season. But for enjoy free boondocking, fishing, and hunting you requires the licenses to stay here. One issue with the campsites here is that most of these are primitive and the bathroom facility is also not that much available.
ii) Adams Lake State Park
The Adams Lake state park is small but the scenic beauty of this park make it one of the best option to the RVers. Primarily the anglers use this who enjoy the channel catfish, largemouth bass and the bluegill's abundant stocks. Also the campers can enjoy hiking here as hiking trails in miles are available here.
iii) Zaleski State Forest
In Zaleski State Forest there are three campgrounds. Only the licensed hunters can enjoy the beauty of Atkinson's Hunters Camp. They can use this camp from September to May for dispersed camping. The campers with hoses can enjoy the horse camp. And finally the third campground is Lake Hope State Park. This campground remains open all the year round and anyone can enjoy this campsite.
The horse Park and hunter campground offers picnic tables, latrines and fire rings. On the other hand the state park campground offers flush toilets, heated showers, fire rings, picnic tables and laundry facilities. Also electrical hookups services are available at the 43 Lake Hope's site.
iv) Wayne National Forest
Wayne National Forest locates near the West Virginia border and this state offers the campers with extensive boondocking opportunities. The forest has four campgrounds and those are:
Lake Vesuvius Recreation Area's Oak Hill
Iron Ridge
Stone Church Horse Camp and
Burr Oak Cove on the bank of Burr Oak Reservoir
The Oak Hill and Iron Ridge campgrounds offer flush toilets, showers and drinking water's facilities. Also you will get the dump stations and electrical hookups service in these campgrounds.
However the primitive one is Burr Oak Cove and no hookups are available here. Here the campers will only get the drinking water and vault toilets facility. There is no real amenities in the horse camp. However, the non-horse users can also use the horse camp site.
v) Harrison State Forest
In Ohio another best place for boondocking is Harrison State Forest. There are two campgrounds in the forest and those are Trailriders and Ronsheim. Limited amenities are available in this campgrounds. The campers can also enjoy hiking in this forest as there are 20 miles hiking trails in it.
However, both the campgrounds have picnic tables, fire rings and vault toilets. But drinking water is not available here so you have to bring it on your own. Moreover, inside the boundaries of this forest state there are a small shooting range.
3. Places to Boondock in North Carolina
i) Basin Creek Camping Area
The Basin Creek Camping Area located at the Wilkes Country at Thurmond Chatham Game Land in North Carolina. At this campground you will get no cell service or no amenities but easily you can accommodate 35 feet long rigs. The campground is close to the Blue Ridge Parkway. And just at nine miles away you will get the Stone Mountain State Park.
ii) Catfish Lake Boat Ramp
In North Carolina you will find the best camping opportunity at Catfish Lake Boat Ramp. It is located in Croatan National Forest close to the Maysville. For dry camping or boondocking this campsite is excellent. You will get the fishing and trailing opportunity here. Especially to watch the wildlife like bears and deer this place is excellent option.
iii) Ammons Branch Campground
While you are boondocking at the Ammons Branch Campground you can enjoy the Nantahala National Forest's beautiful scenery also. Each sites of this campground offers lantern hangers and picnic table. At these sites you will get a pit toilet also near the Highlands. For hiking and trailing this area is very beautiful.
iv) Long Point Boat Launch Camping
Getting into the Long Point Boat Launch Camping area for boondocking is very easy and you can enjoy free camping here. For launching kayak this place is great and especially the camp's shallow water make it more attractive. Here you will get the fire rings and vault toilet facility.
Final Words
So after reading the above informative guide know you know what are the best places to boondock in Florida, Ohio, and North Carolina. However, while you are taking preparation for going into a boondocking trip you should consider several factors.
If you are boondocking in coastal area, you should follow the weather forecast as in coastal area anytime the storms can take place and you will trap in awkward situation. You can have a hand-cranked or solar powered weather radio to get the latest weather news update. Since most of the time you have to boondock in remote places so you should know the cloud symptoms and act accordingly. By boondocking at the above-mentioned places you will enjoy the nature and get the heavenly feeling for sure.
Latest posts by Tim Harris
(see all)