Guide to Boondocking With Your RV
With all the talk of RVing, boondocking with Your RV and camping these past few years, it goes to figure that more people want to try it out.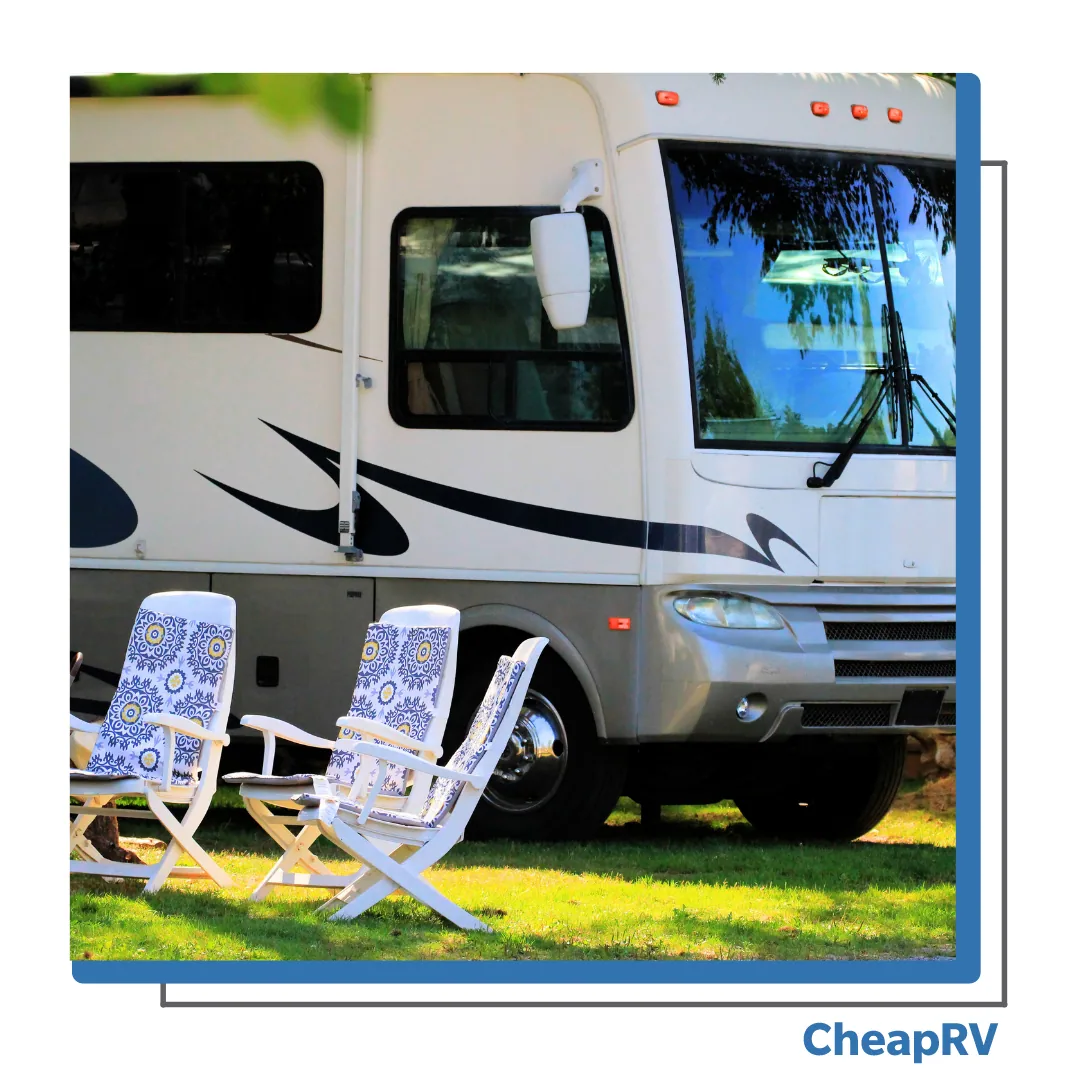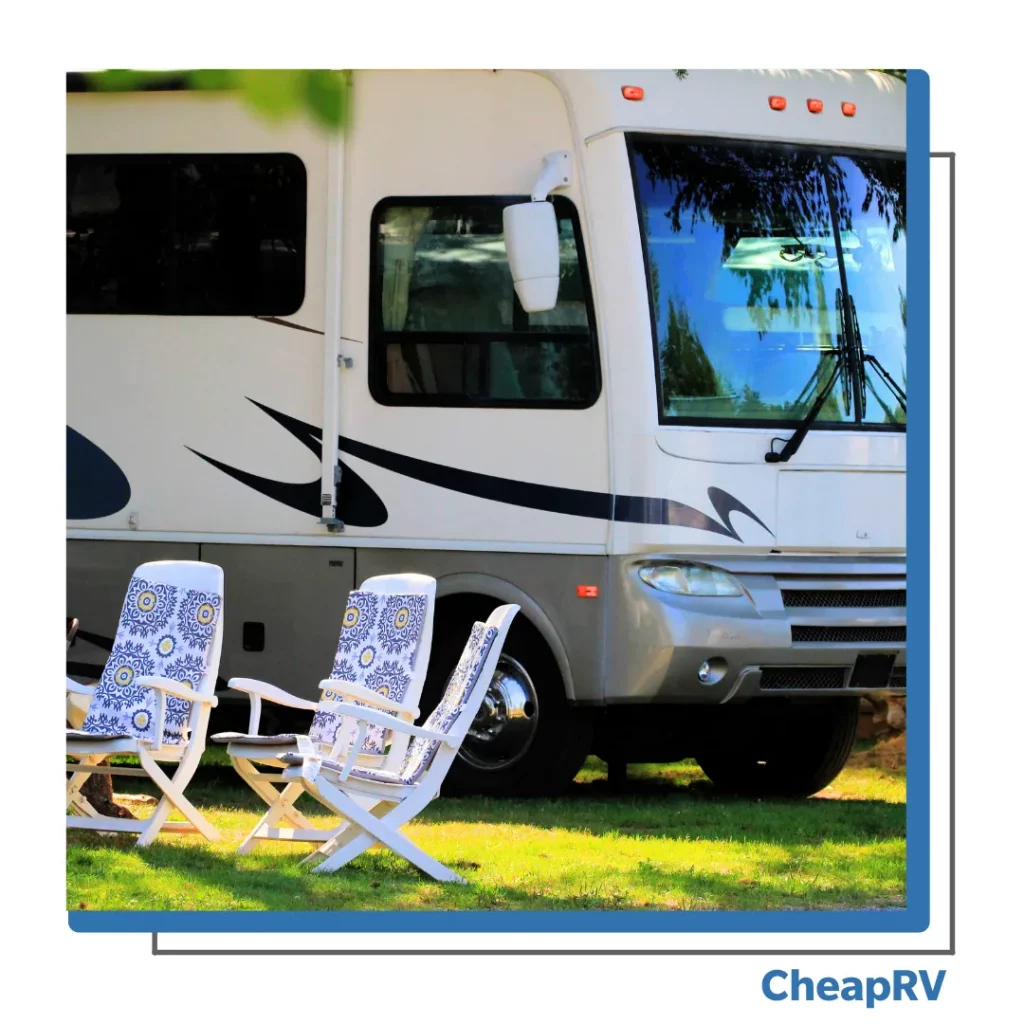 However, if the thought of staying overnight in your RV in a campground is just not for you, but you still want to take a trip with your RV, then boondocking is what you are after.
Boondocking is also known as dry camping and means you will have to find a public space to park your camper and stay the night without hooking up to electricity or water.
This method of camping requires very little effort on the part of the camper, but sometimes it means searching for dry spots where you can stay the night.
Boondocking with Your RV is an excellent way to enjoy your RV to the fullest; it's also an excellent way to relieve stress and frustration if you know what you're doing. So what is boondocking?
What is Boondocking With Your RV?
Boondocking is the act of camping or RVing in a National forest. It's like camping but in a more remote location.
Most times, it refers to camping or RVing in a National Forest and is usually free. However, some campsites may charge as little as $20 per night to boondock at their sites.
Boondocking in Your RV is a great way to get away from it all and enjoy the beauty of nature. You can camp next to your favorite lake and spend the day fishing. Or you can head up into the mountains where there are fewer people and enjoy the peace and quiet while camping.
If you have an RV, boondocking is one option for getting away from it all while saving money on hotel rooms or other lodgings options such as Airbnb or VRBO (vacation rental by owner).
In addition, Boondocking means you don't have to pay for campsites or hotels when traveling by RV!
Because boondocking is normally free, some people choose to boondock because it is cheaper than staying at a campground. It's usually free, but some campsites may charge as little as $20 per night to boondock at their sites.
Is Boondocking With Your RV Safe?
RV boondocking is safe if you follow the law, prepare well, and don't take unnecessary risks.
Before you go boondocking, check to see if there are any regulations or restrictions for your area (and make sure you're aware of them). If there are no laws against it, you're good to go.
You should also prepare for boondocking by ensuring your RV is in good shape and that all its systems work properly.
Things You Need to Know Before Going out for an Boondocking With Your RV Trip
Researching is the best way to ensure your boondocking trip goes off without a hitch. The first step is ensuring you can get where you want to go.
Is there a gas station nearby? Are you going somewhere with reliable cell service? Are there places nearby that sell food and water?
Once you know how to get there, it's time to check the weather forecast. You don't want to be caught in a snowstorm or an unexpected mountain slide, so make sure you know what the weather will be like while you're boondocking.
It's also important that if there are any wildfires in your area, those are also taken into consideration—you don't want your RV catching fire.
Finally, pay attention to any natural hazards in the area where you plan on boondocking. For example, floods and mud are common hazards when camping outdoors, so avoid campsites with heavy rain areas or impassable roads.
What Do You Require for Boondocking With Your RV?
When you're boondocking with your RV, you'll want to ensure you have everything you need to stay healthy, happy, and safe.
Food and Drinking Water
One of the most important things is food and water—and we're not just talking about having a few cans of beans in the cupboard.
You will want to carry enough to equal to about 2 pounds of food per day when boondocking, so that means packing more than just a few snacks for yourself.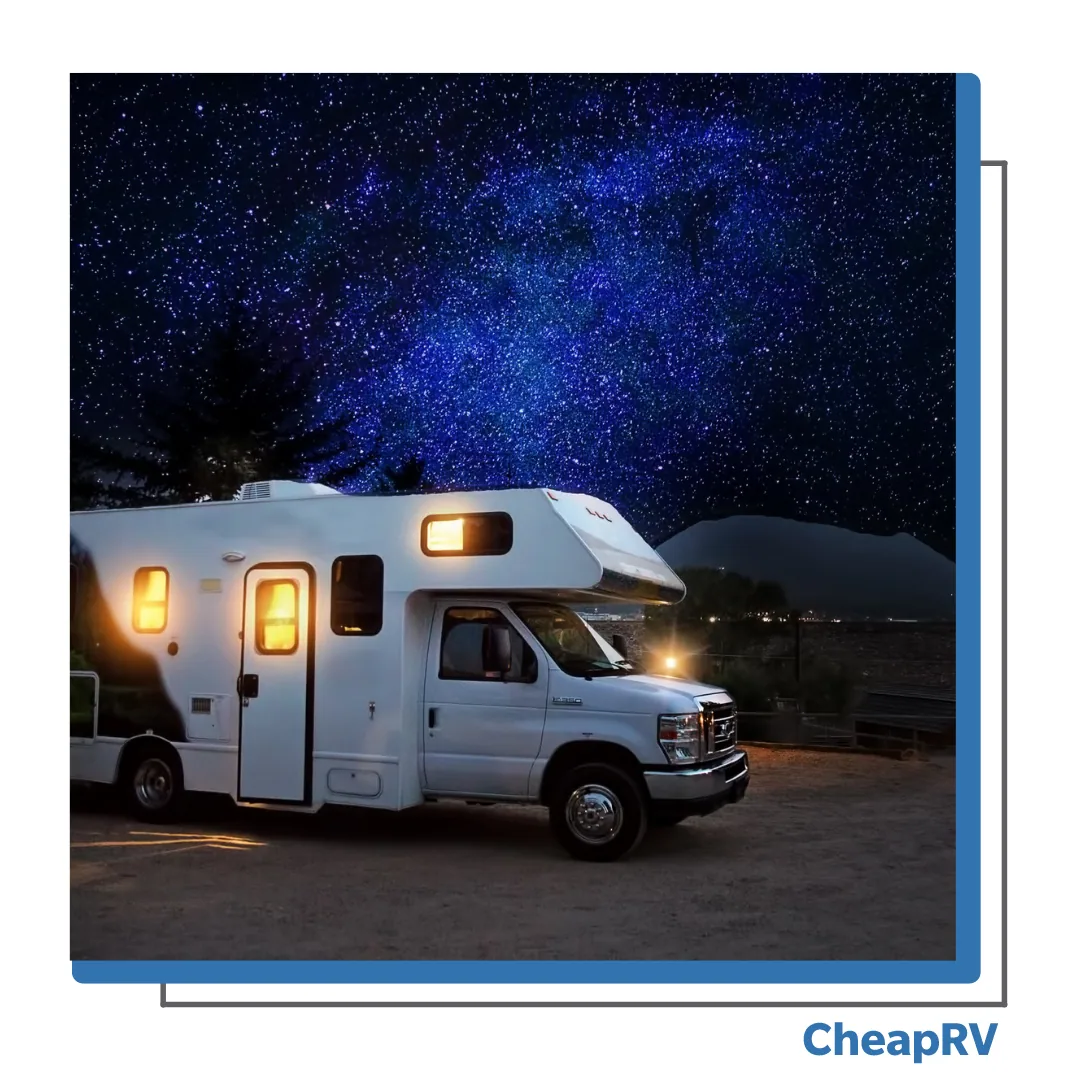 Even if you don't plan on cooking meals for yourself every night, it's still important to remember that you'll want to keep yourself fed throughout the day. You should also always carry refillable 5-gallon canisters of water when boondocking.
You never know when there might be some sort of issue with your plumbing system or if there's going to be an emergency where your tap water isn't safe anymore (like after a storm). So having plenty of water on hand is essential.
Portable Generator
If you plan to boondock in an RV, you will need a portable generator. That is because there is no power source in the wilds of nature, so you will require a generator to keep the lights on and appliances running.
The power you need depends on what appliances you plan to use while boondocking. For example, if you are only going to use small amounts of electricity, like charging your cell phone or laptop, you can carry along a 2000-watt generator.
But if you plan on using several appliances like keeping your RV cool or warm, you should carry a 3000-watt generator.
With the current rate of innovation, some RVs, like fifth wheels, now have inbuilt generators. So before renting an RV, ensure that it has this facility if it is important for your travels.
Power Banks
A power bank is one of the most important things to carry in your RV when boondocking.
If you're unsure what a power bank is, it's a portable battery that can charge your phone or other devices on the go. It can also serve as an emergency backup for your generator if there's no electricity available to charge your batteries.
We recommend carrying as many power banks as possible depending on how often you use your phone, but generally speaking, one should be enough for most RVs.
If you're going to be staying in one place for long periods, then we recommend investing in two or three so that if one dies out or loses its charge, there will be another available to keep things going strong.
First Aid Kit
When boondocking, it's important to be prepared. And one of the most important things you can do is to carry a First Aid Kit with you.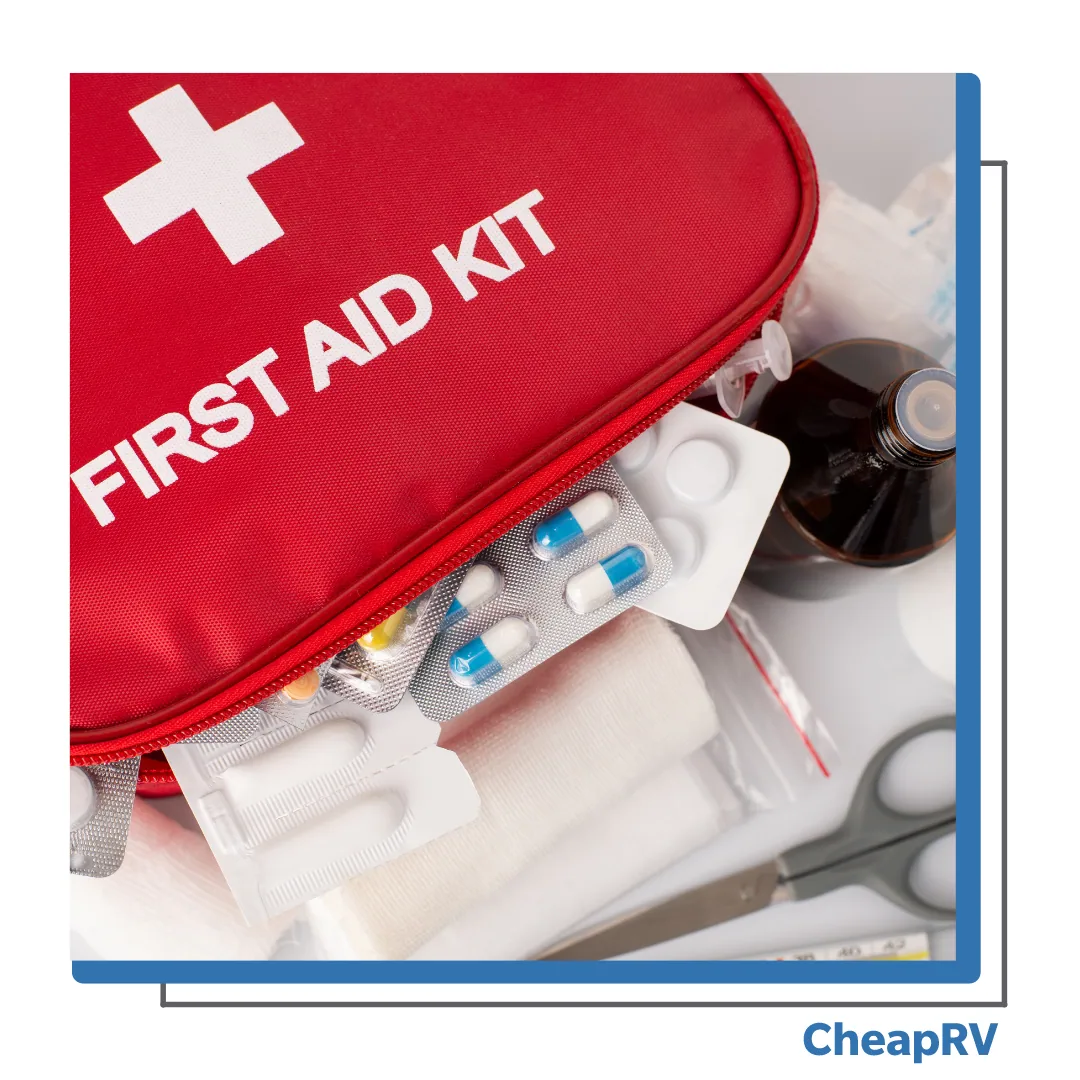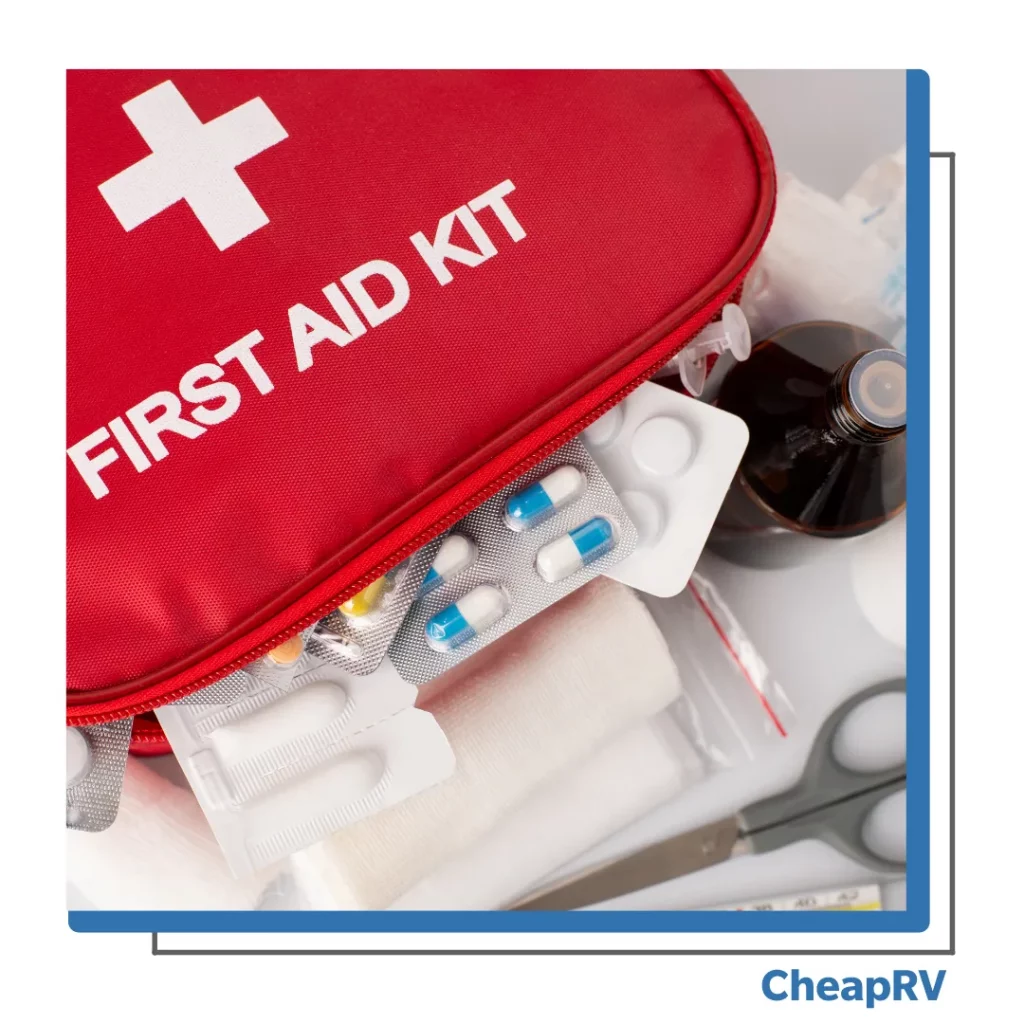 A First Aid Kit should be stocked with everything you need to treat cuts and scrapes, allergic reactions, burns, insect bites and stings, blisters, and more. It should also include prescription medications that might not be easily accessible while traveling.
Downloaded Maps
It's easier to enjoy boondocking with Your RV when you have all the information you need at your fingertips.
Whether you're looking for boondocking tips or just want to make sure you don't get lost, having downloaded maps is a must for boondocks. It's easy to install maps on your phone, and it can help ensure you never get lost—even if you're in remote areas with no cell towers.
If your phone doesn't have GPS built-in, you can do this simply by downloading an app like Google Maps or Waze. These apps are free and easy to use and will help ensure you always know where you're going when driving around in an RV or hiking.
Eco-friendly Body Cleansing Items
When you're boondocking, your body is going to need some help. Your skin will get dry and itchy from the lack of water and heat.
You'll also notice that you don't smell quite as good when living off-grid for a bit. That's because you probably won't have access to showers or sinks with soap or shampoo.
Bringing along some eco-friendly body-cleansing items is important when you go boondocking. You can find these items at any natural health food store or online retailer like Amazon (see our affiliate link).
They're usually made from all-natural ingredients like coconut oil, essential oils, and other natural elements that keep your skin feeling soft and smelling fresh. And they won't cost you much more than traditional shampoos or soaps.
Electricity Option in Boondocking With Your RV
If you're going boondocking, you don't have to worry about finding an electrical hookup. You can pretty much forget about electricity completely. But if you want to stay connected while you're in the middle of nowhere, there are some options for powering up your RV.
Inverters and Batteries
While boondocking, you have several electricity options. The first is to use an inverter and batteries. An average inverter will be enough to power a TV, charge your laptop, or even use a cool induction for dinner preparation.
A Standard RV battery can supply enough electricity to power a microwave or coffee maker. However, you shouldn't run heavy appliances on your RV battery, as doing that will reduce the battery's life.
It's important to note that an inverter is not as good an option as an RV battery in terms of being a long-time power source because you can easily recharge batteries. Here's how to recharge your RV battery:
Run your generator
Run your RV engine
Plug the battery into the shore power
Generators
Another option for an electrical source is a generator. Generators are an excellent option for a boondocking power source, as they allow you to run your A/C units or microwaves. Most of the larger motor homes usually have inbuilt generators.
However, fifth wheels, trailers, and small camper vehicles usually don't have inbuilt generators. Therefore, a generator is the best option for a power source for you when boondocking as it allows you to run your A/C units or microwaves.
Solar
Solar power is one of the various electricity options you have while boondocking. There are two main ways to use solar: an inverter or a battery.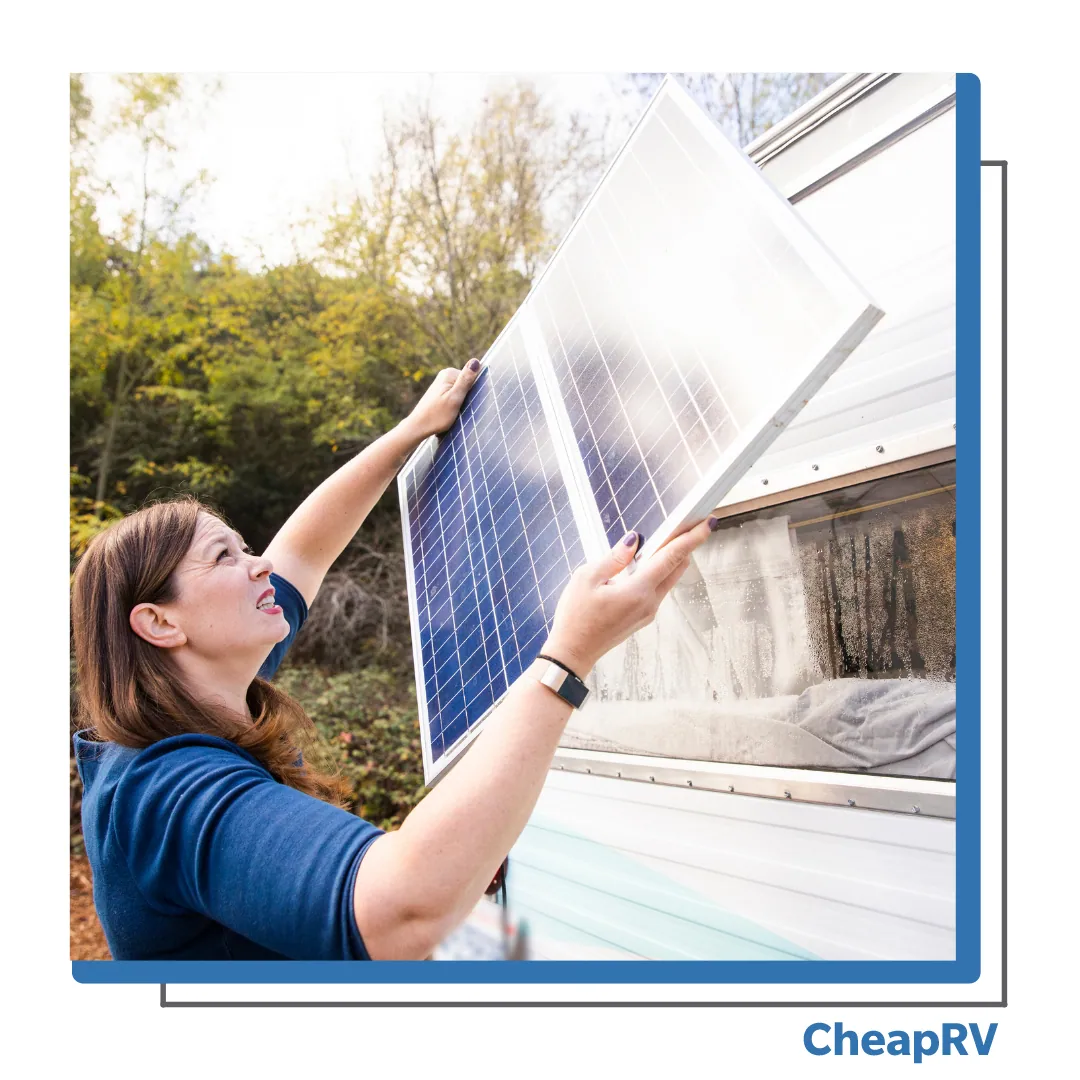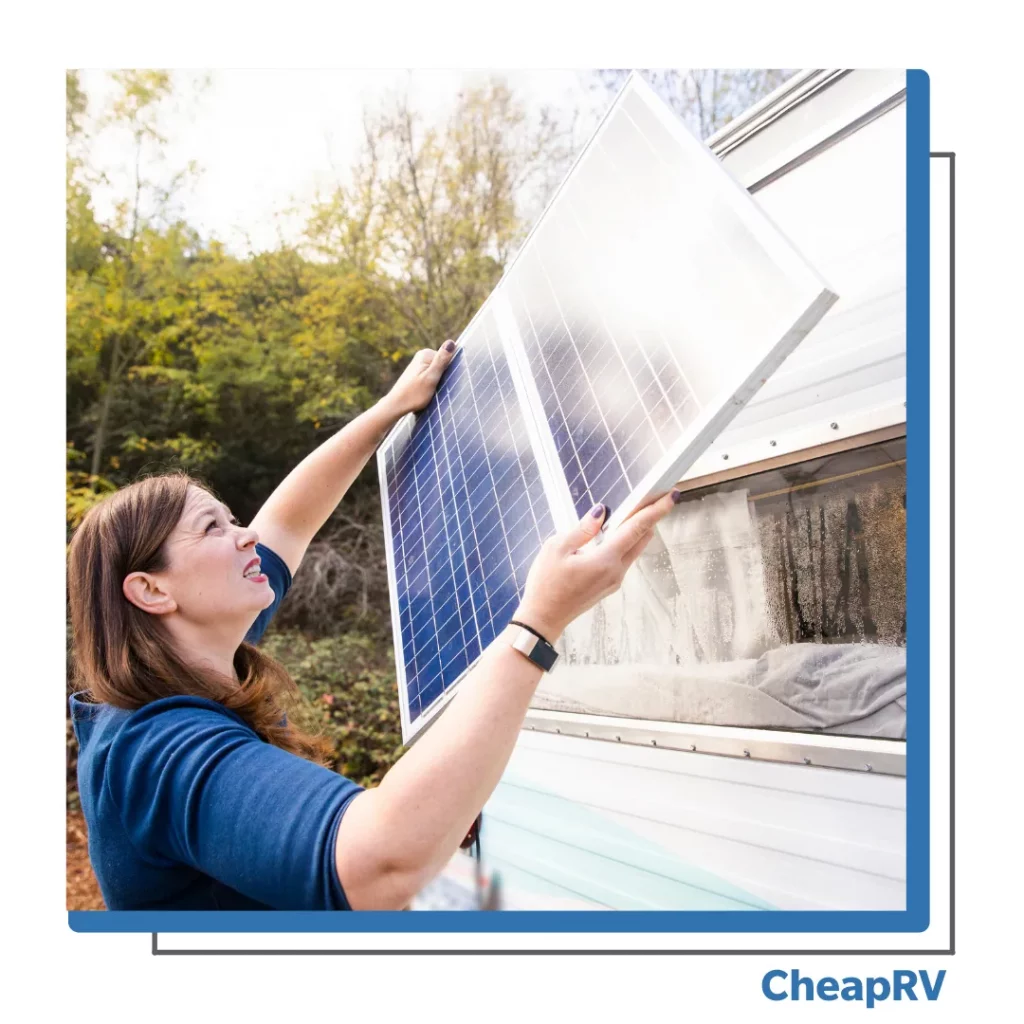 You can plug it into an inverter and get power that way. You can also use it with a battery, charging your battery while providing you power directly.
Solar is a great option because it's environmentally friendly—you're not using fossil fuels to produce electricity. But you must ensure your spot has enough sunlight for your setup to work well.
Tips for First-Time Boondocking With Your RV
Ensure there is enough fresh water in your RV's freshwater tank
Arrive at the boondocking destination in daytime
Check the generator facility at your camping area
Double-check weather predictions and forecast
Carry along smaller appliances that require less power
Do laundry in advance
Don't overuse your available power source
Always pack extra supplies
Final Words for Boondocking With Your RV
Boondocking is fun and if you want to try out this unique lifestyle, take it slow. Get an idea of how far you can go on your tank, and then get some experience setting up camp.
Work your way up to longer stays, and enjoy your time away from the typical stresses of modern life.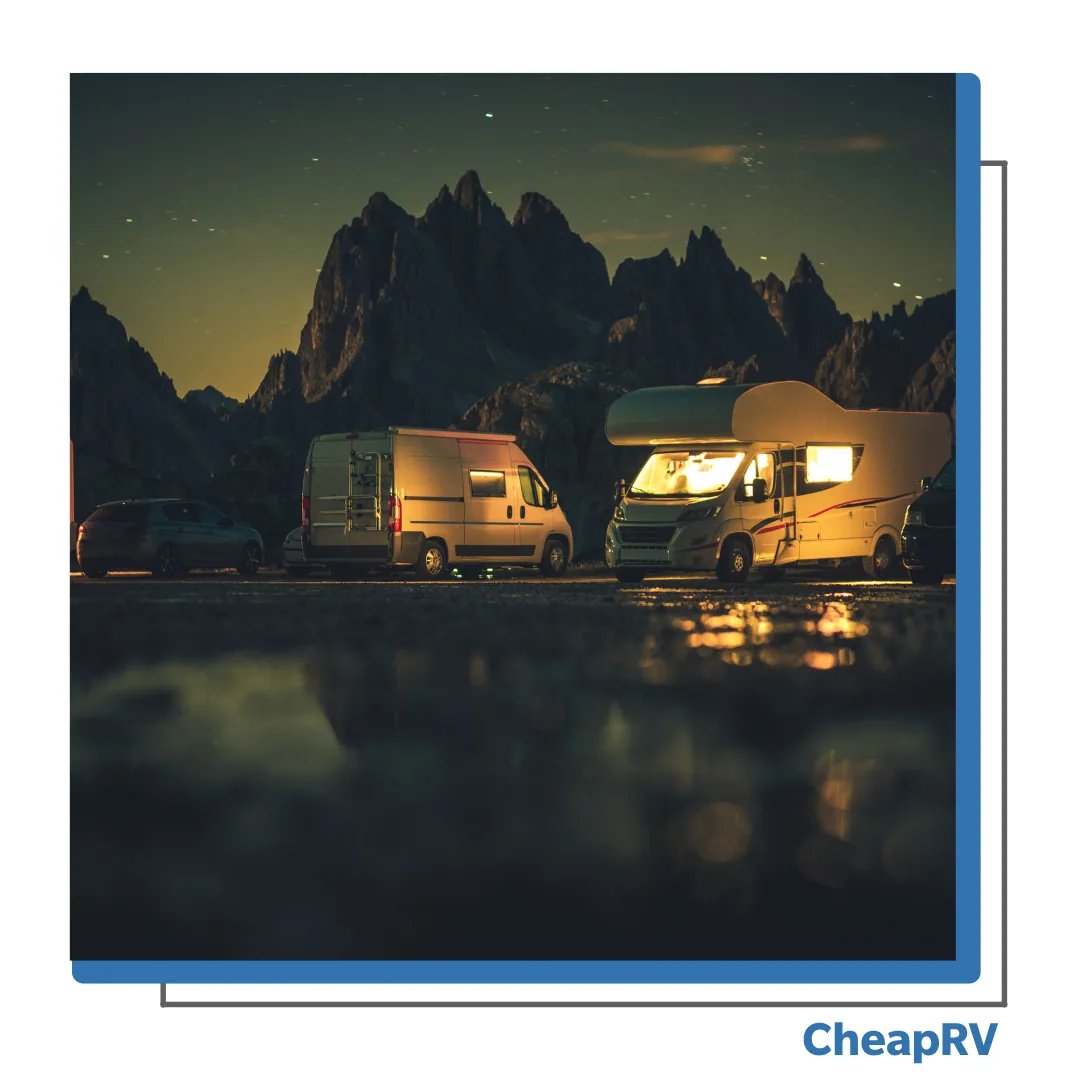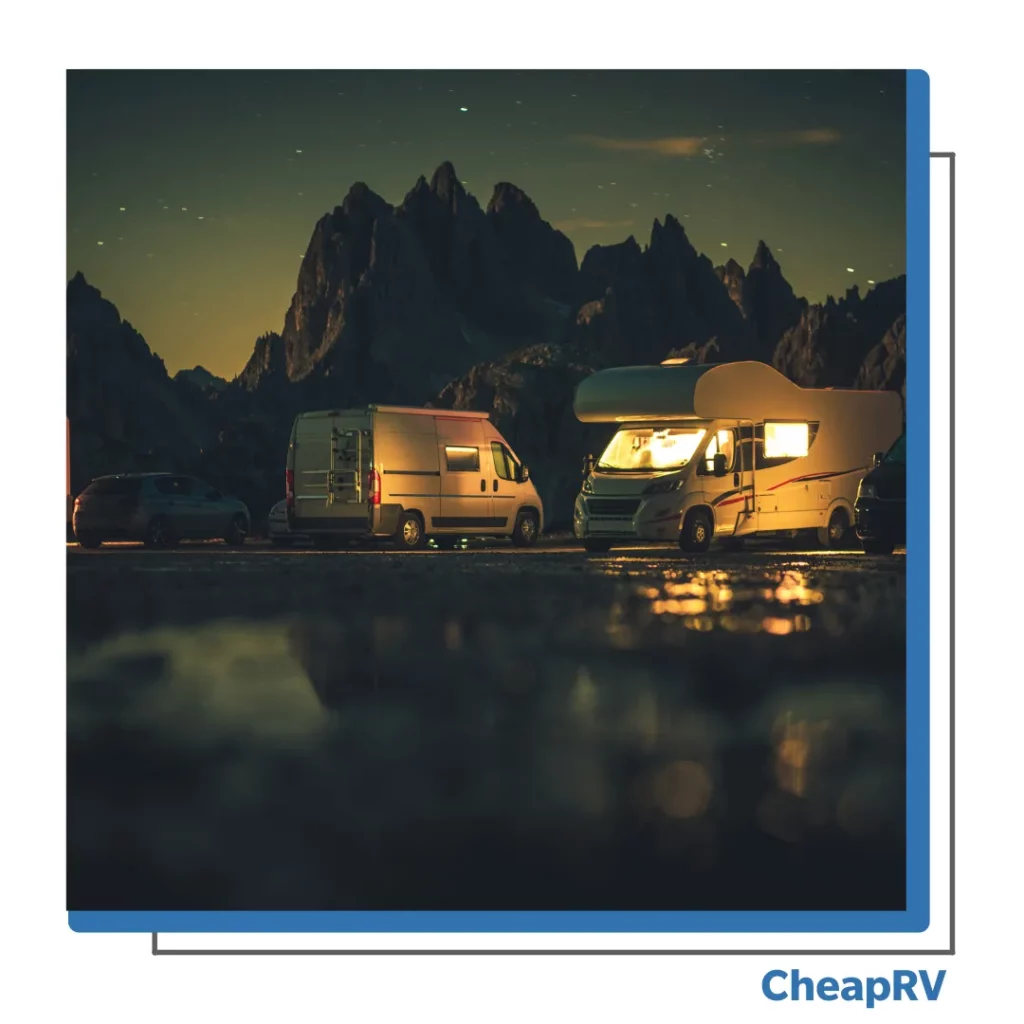 Most importantly, don't let the nay-sayers scare you off. Instead, follow our guide, apply the tips, and prepare properly, and you'll find your boondocking experience as enjoyable as possible.